Sugar free, vegan, paleo, primal from thatglutenfreegirl.com
6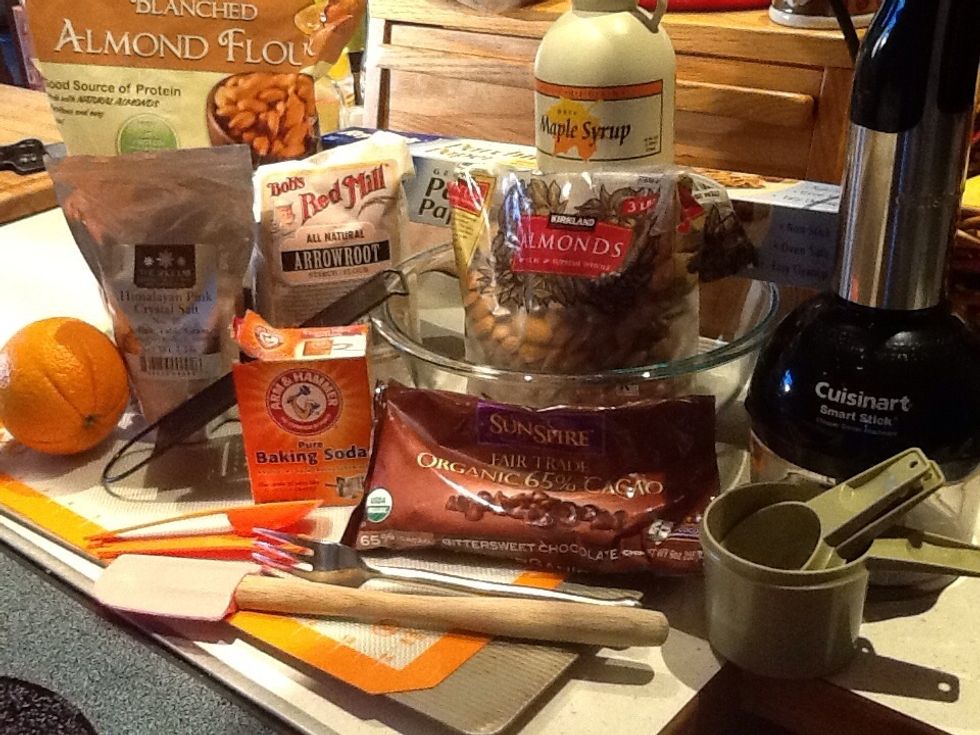 These are the ingredients I used. Amounts are on the supplies tab. Preheat oven to 350°.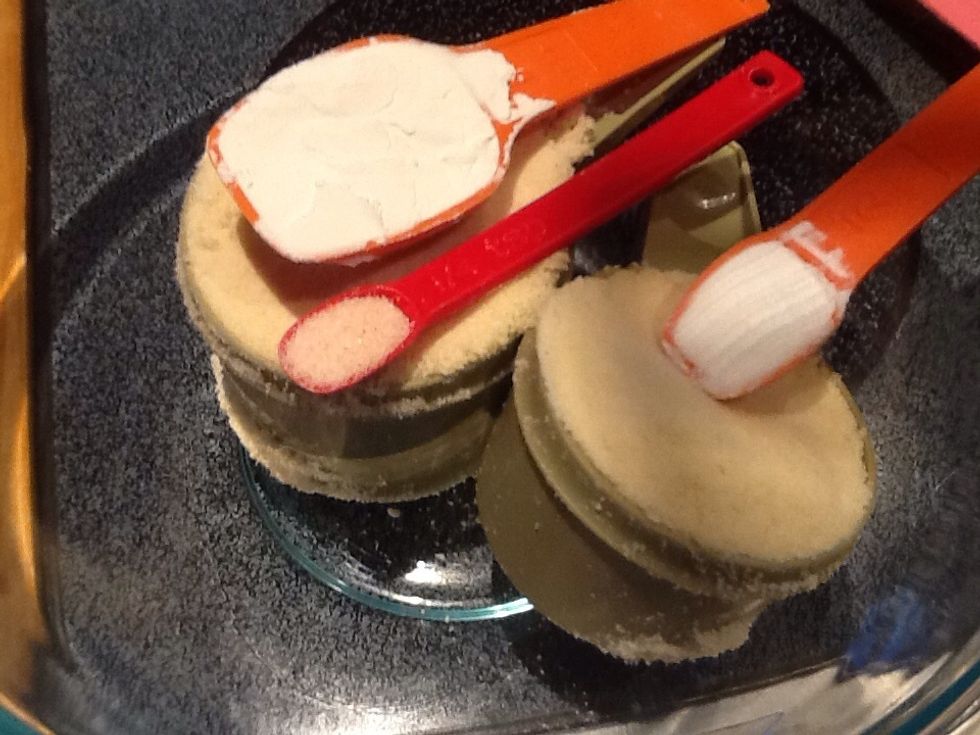 Mix dry ingredients.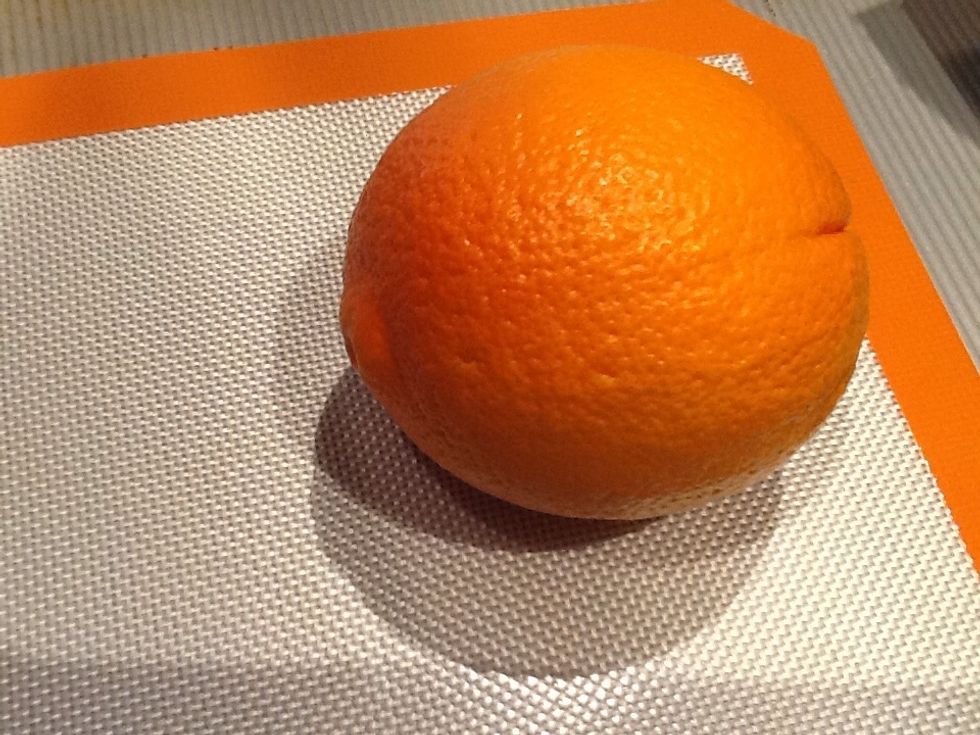 Wash and dry the orange.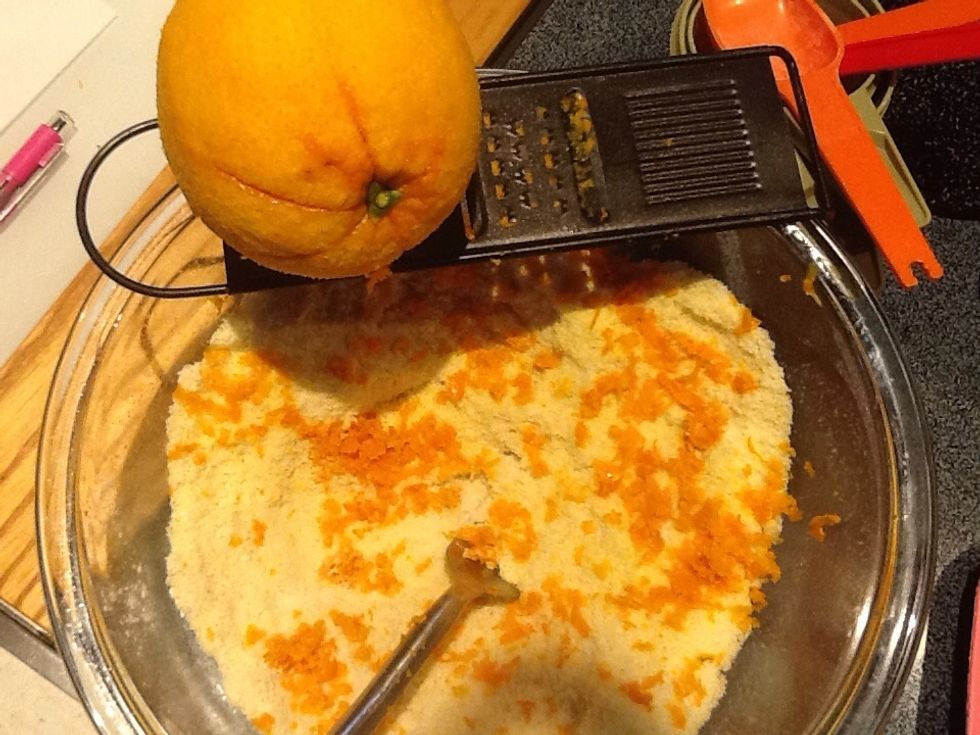 Use the outer orange skin or zest by grating it onto the flour mixture. Mix well.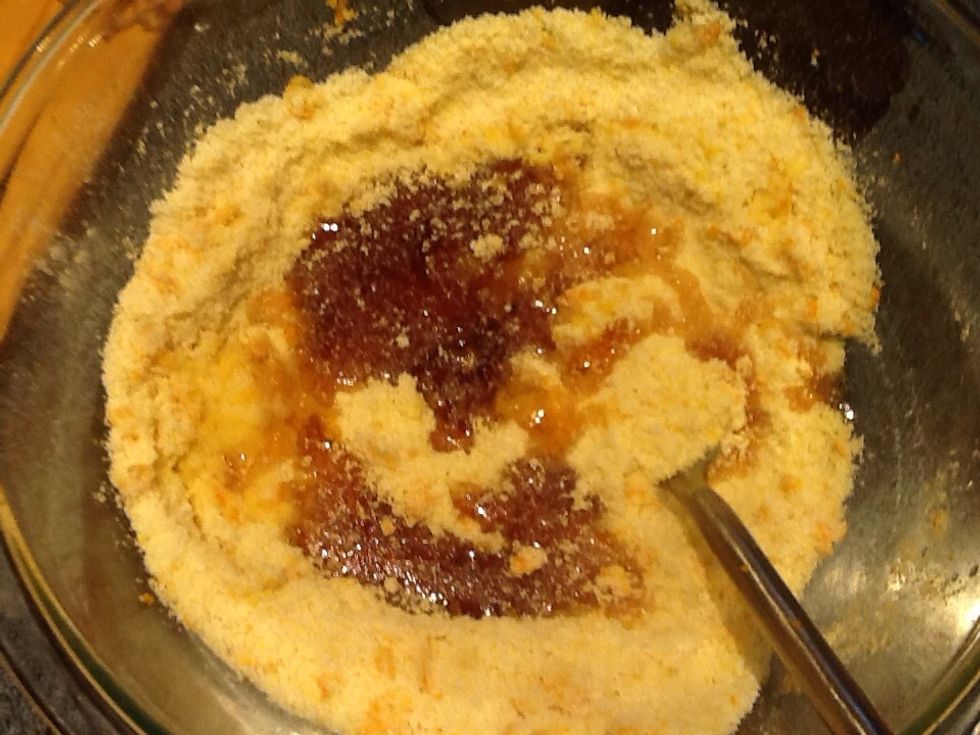 Add the wet, orange juice & maple syrup. Mix well.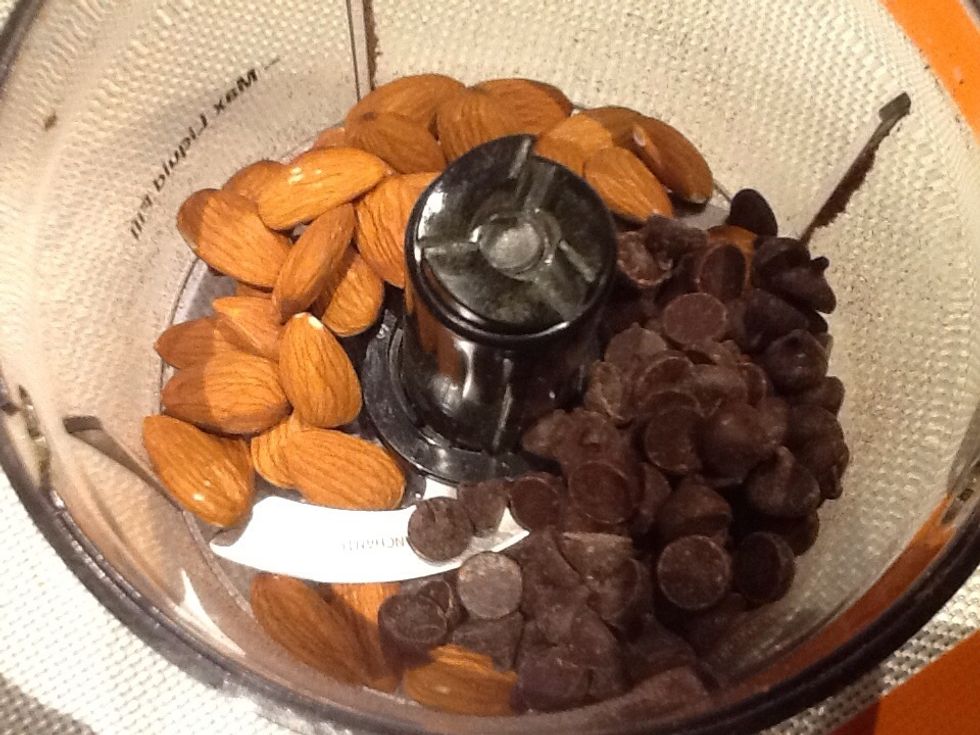 I didn't have sliced almonds, so put almonds and chocolate in the small food processor a few seconds.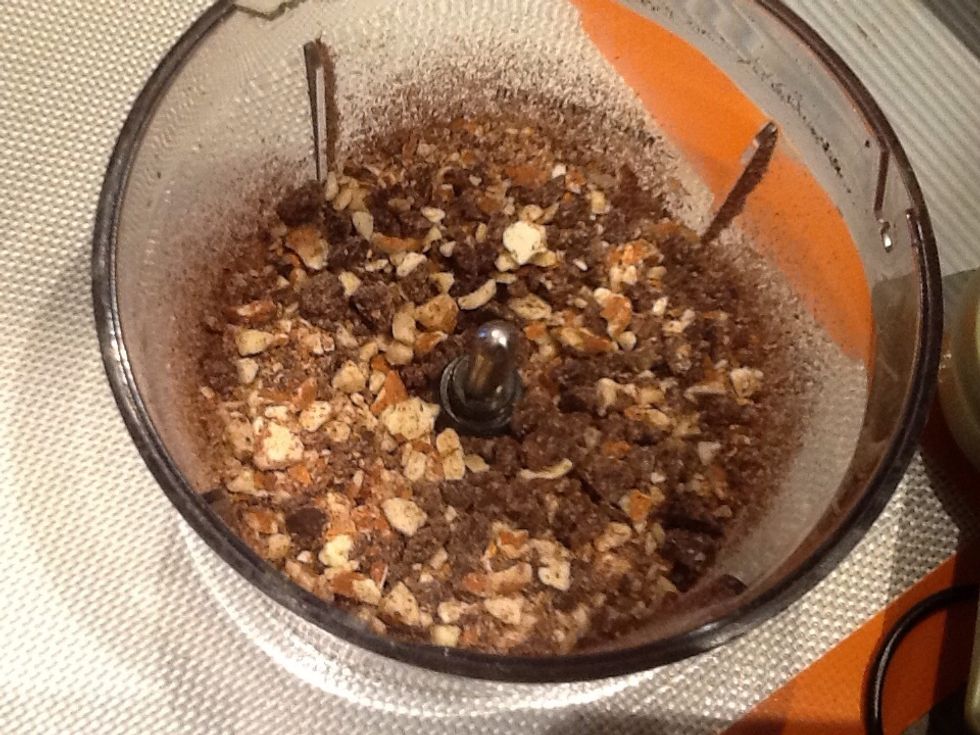 Not too small, no need for more powder.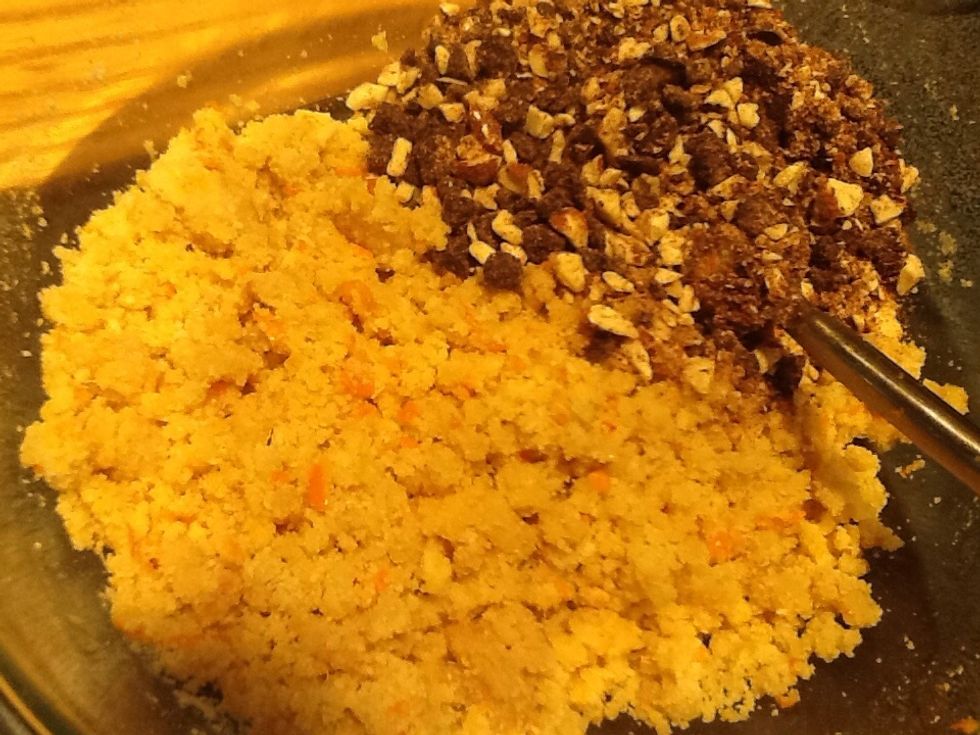 Mix into the batter. This would make great cookie dough chunks in my lactose-free ice cream. It is Scoopable and so delicious.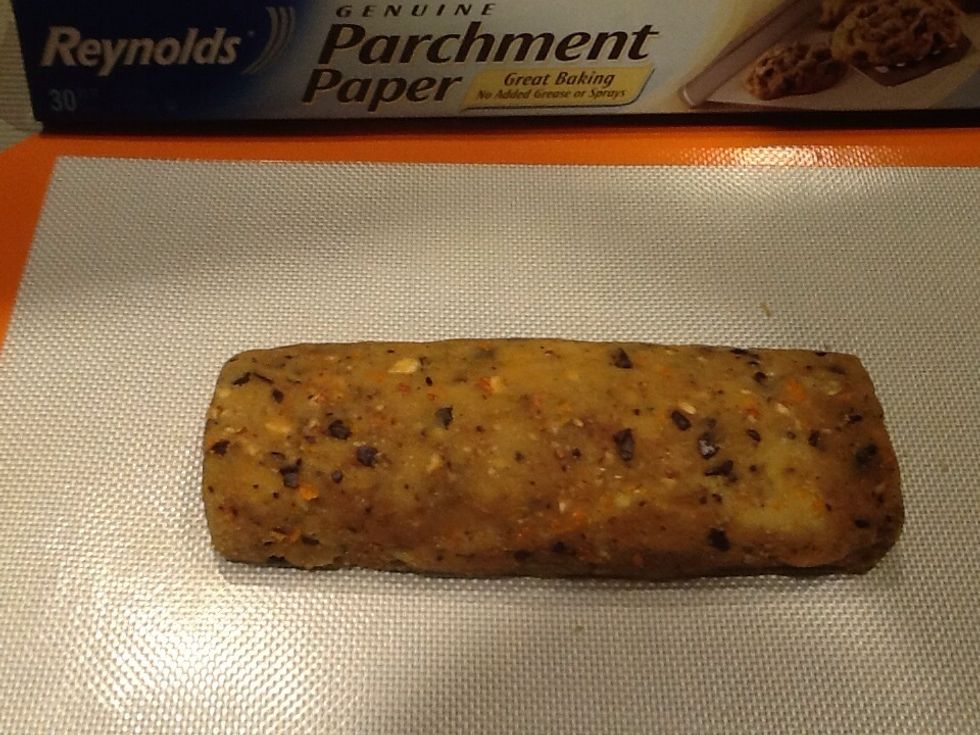 Shape on parchment paper or a silicone baking sheet. Some kind of rectangle is great. Bake 20 min @ 350°.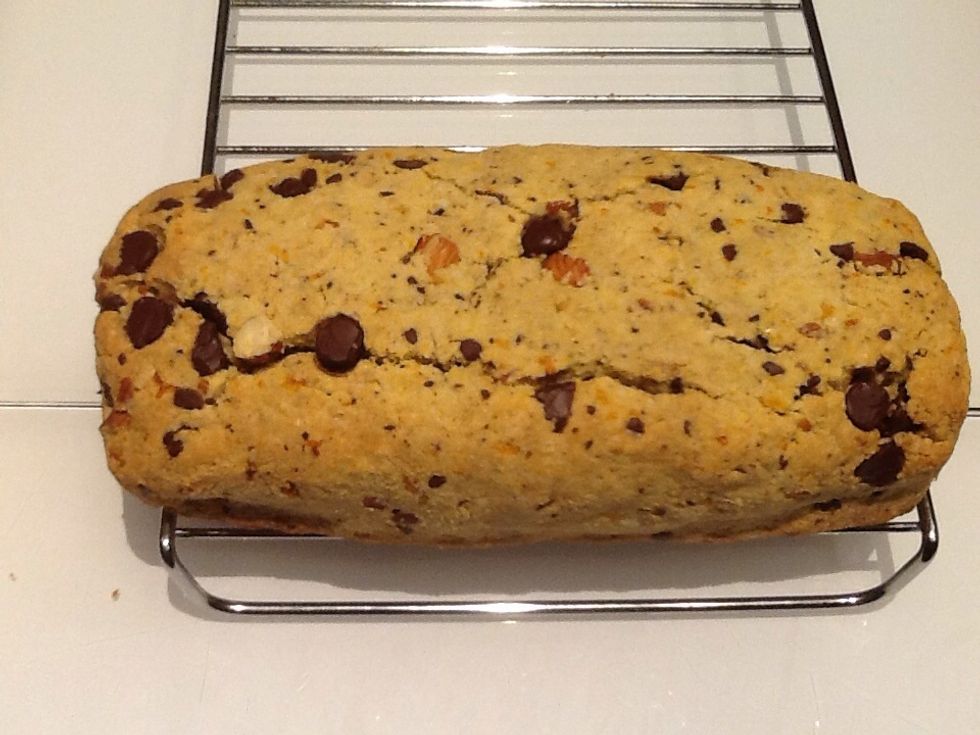 This is one I baked yesterday. I cooled it on a rack in the frig for an hour.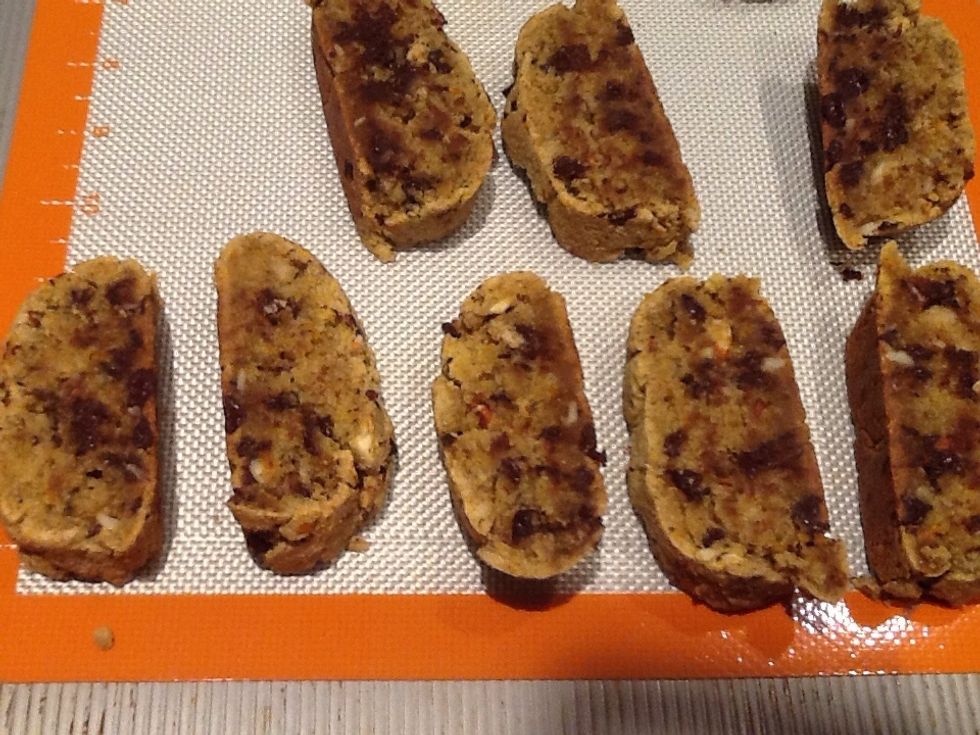 Cut it into eight or more slices. Pre heat oven to 250°. When cooled, slice and bake 10 minutes, turn over the slices and bake 10 minutes, TURN OFF THE OVEN. Let them cool and dry in the oven.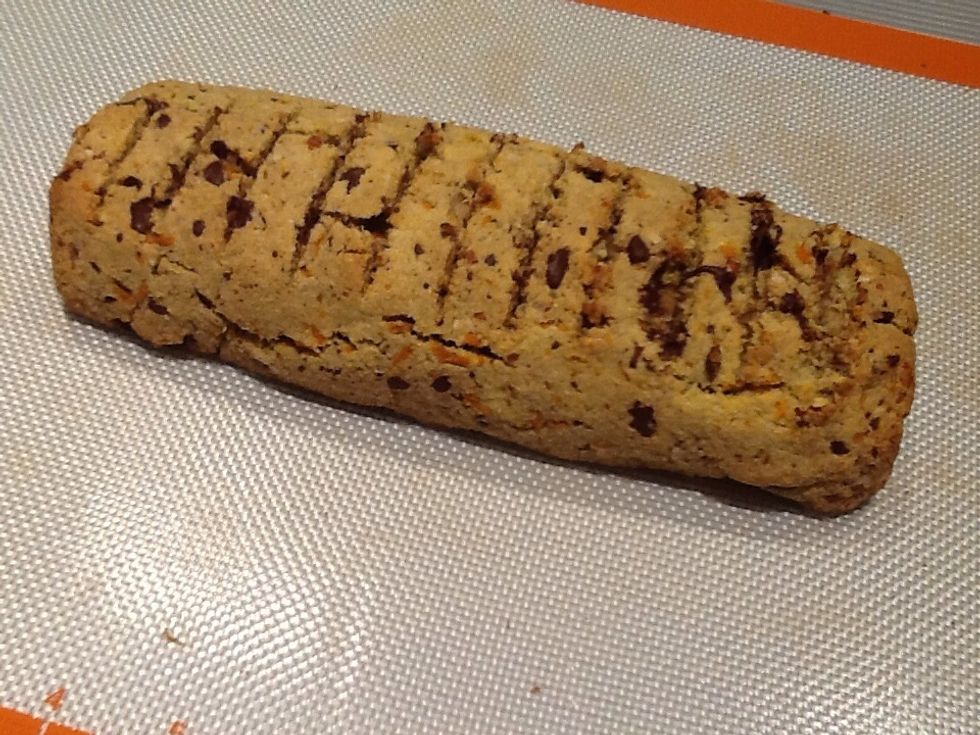 Today's I pre scored during the first 5 minutes of the twenty minute baking at 350°. I made one yesterday for us and one as a gift for my sister. This one is for all the great people I work with.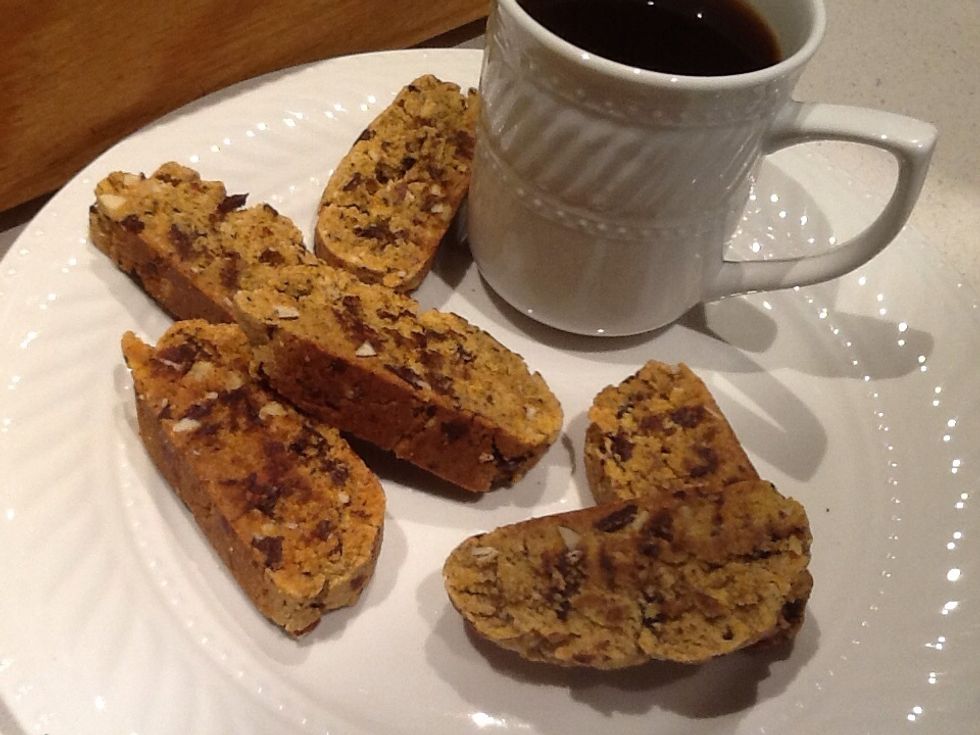 Enjoy a biscotti with your favorite drink.
1.0c Almond flour, firmly packed
1.0Tbsp Arrowroot Powder
0.0tsp Baking Soda
0.0tsp Salt
0.0c Maple Syrup
2.0Tbsp Orange Juice from a fresh orange
Zest from the fresh orange
0.0c Sliced almonds
0.0c Chopped dark chocolate
If I can do it, so can you.