My husbands packed lunch for tomorrow.
9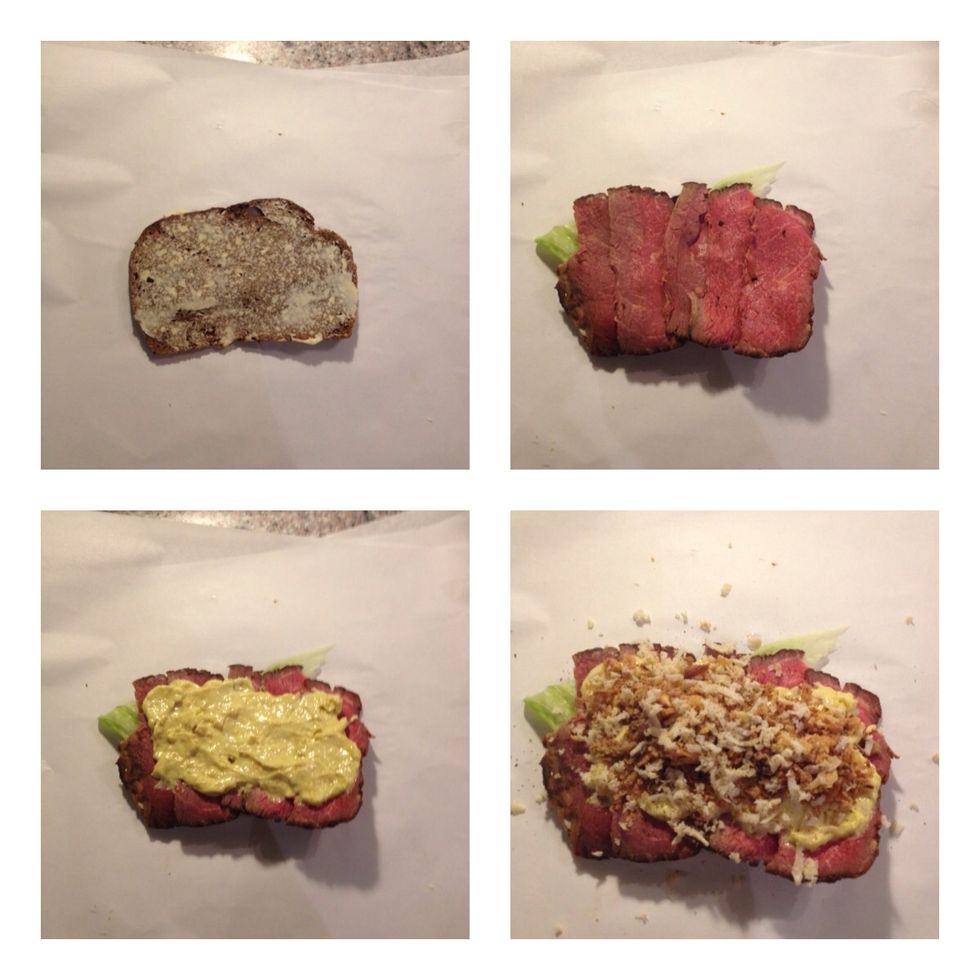 Butter the rye bread, use salad leaf under the meat to prevent the rye from getting soggy. Carve the meat as thin as possible. Add remoulade sauce , fried onions and finely grated horseradish.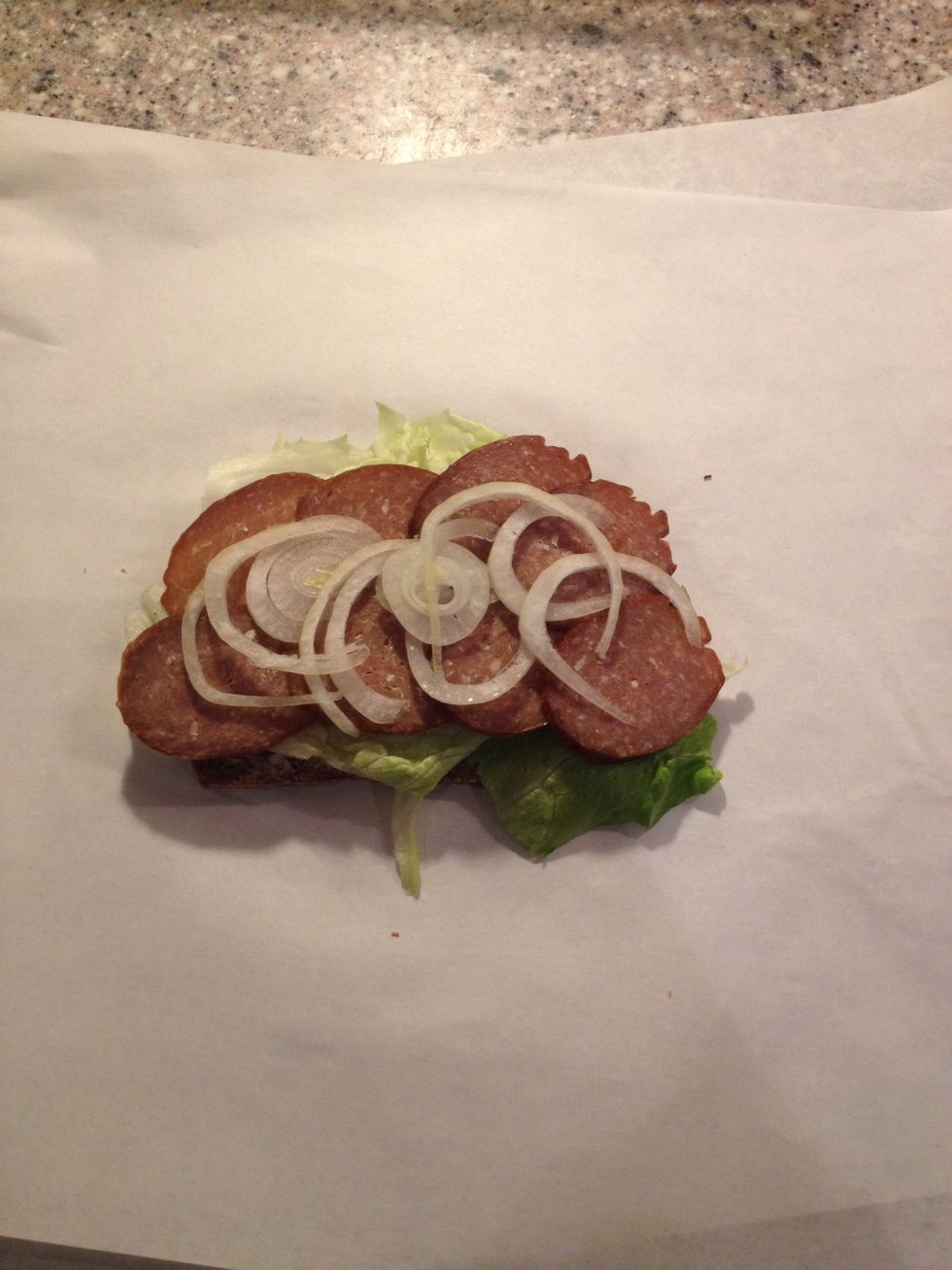 Again buttered rye, salad, salami and raw onion rings.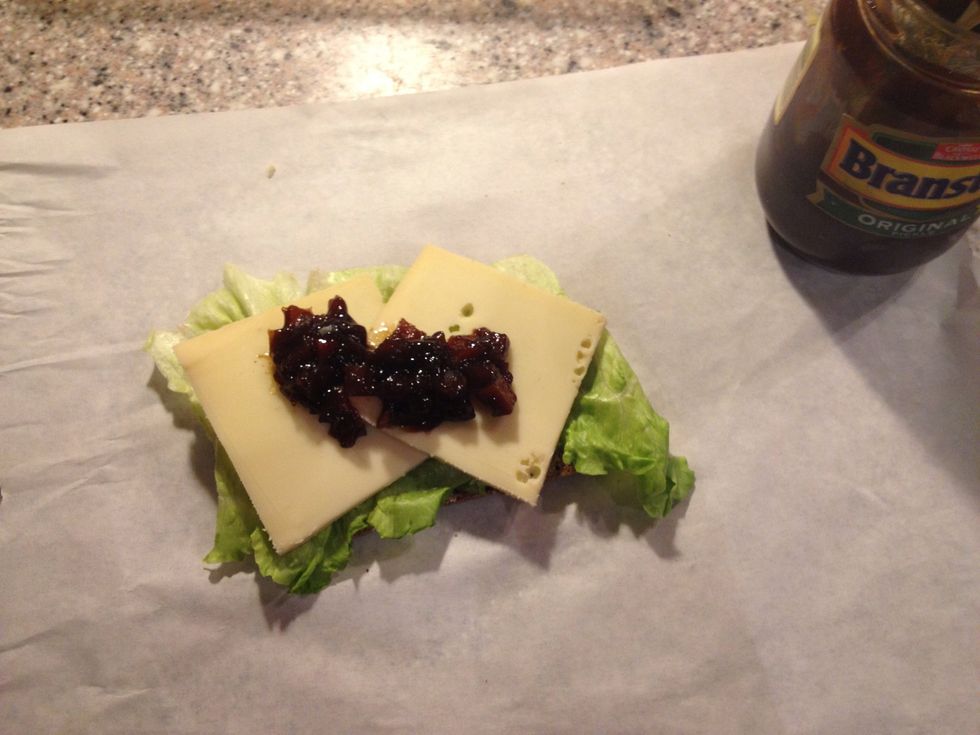 Buttered rye, salad, strong cheese and pickle.
All ready to go plus a bun for afternoon tea.
3.0 Slices of rye bread
Butter
Leftover steak
remoulade sauce
Horseradish
Fried onions
Salami
Onion rings.
Cheese
Pickle
Salad
Grease proof paper