How to make open chest prosthetics for zombie look part 1
This is the first part of TWO STEPS for the open chest special effects for Halloween. This first part is making the bone and muscle prosthetics with materials that you can get at any craft store
405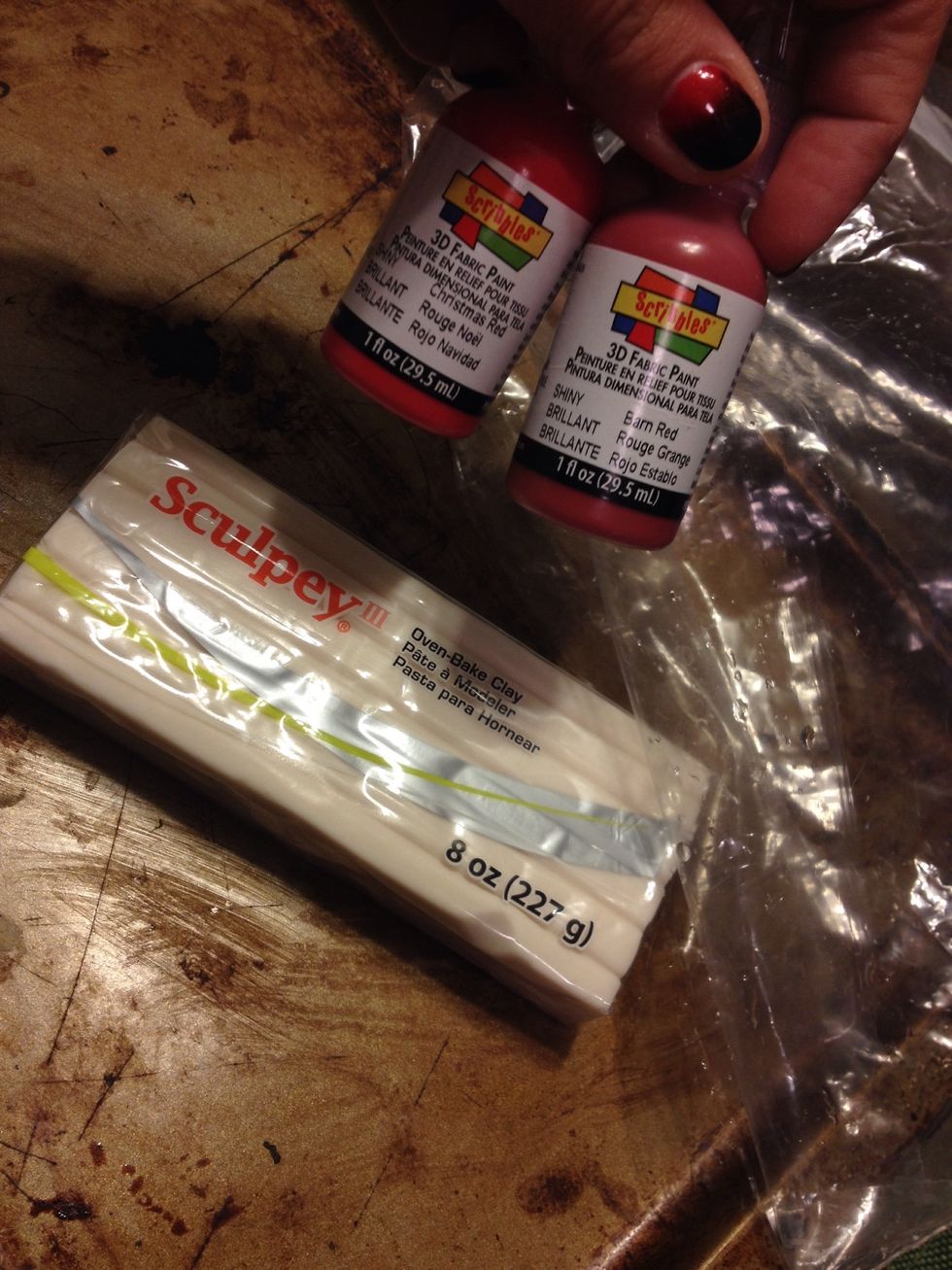 Gather the goods!!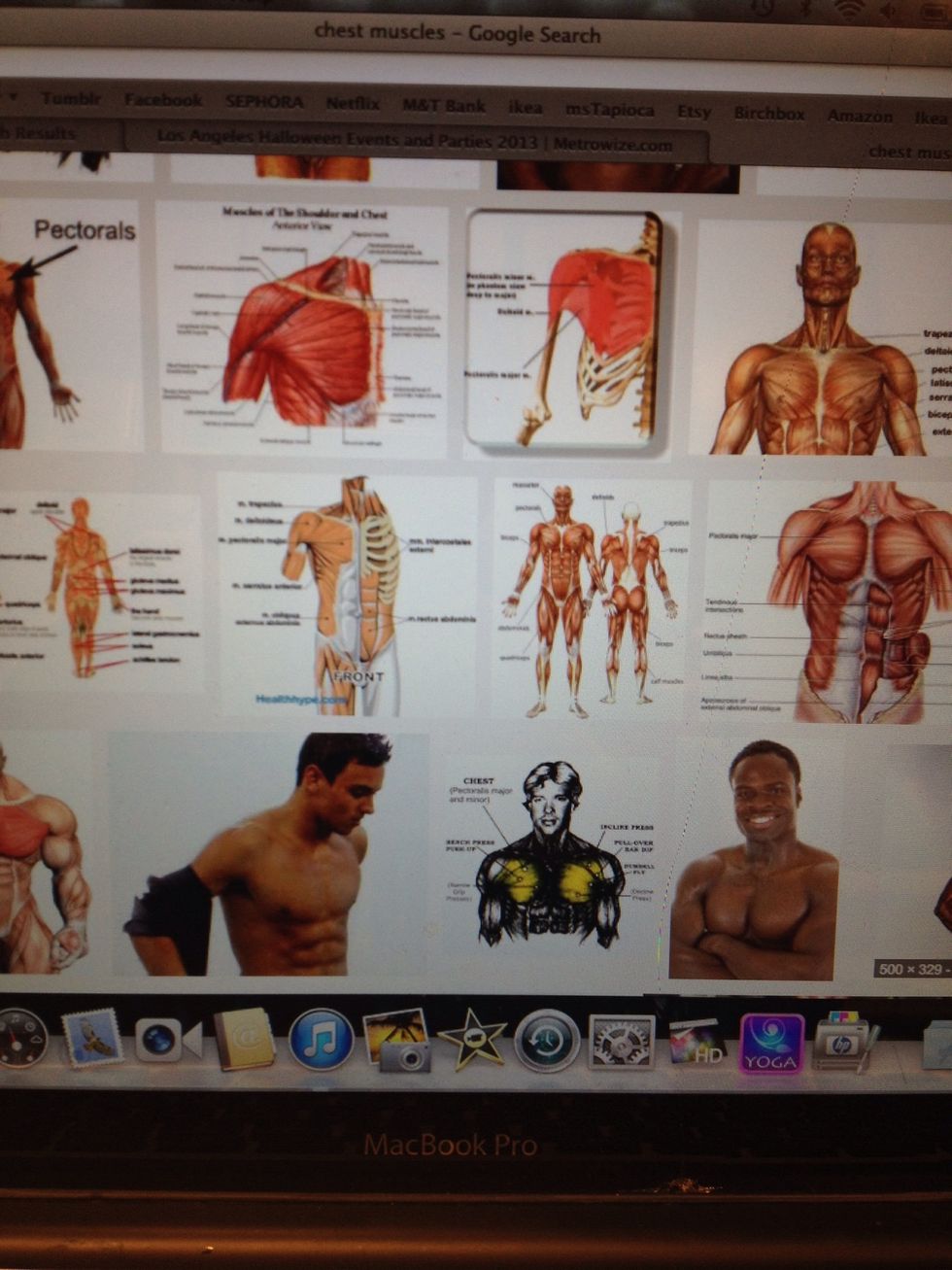 Look up on google image search some chest muscular anatomy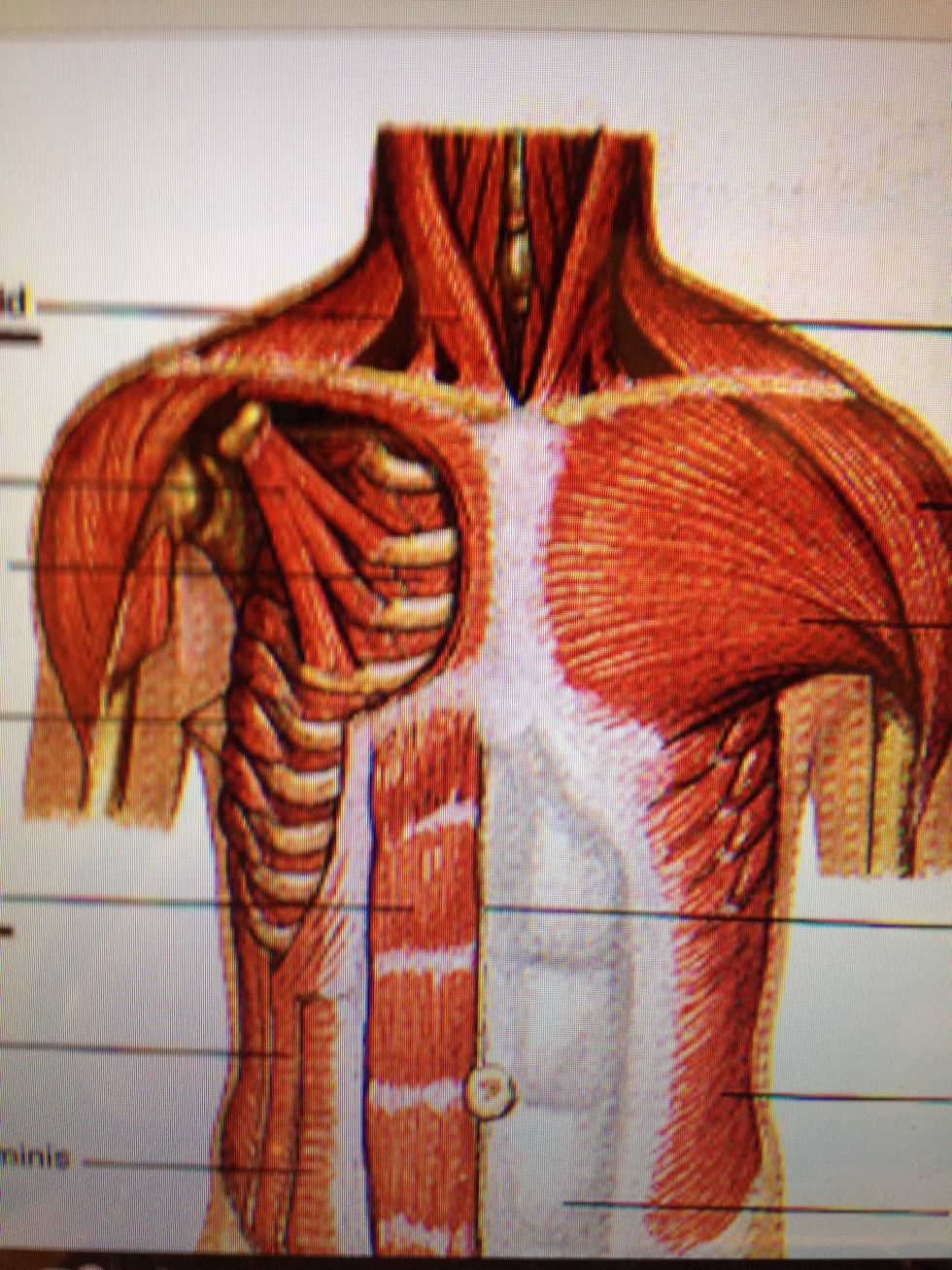 We are going to use the fabric paint first! Use your ziplock back and place it on the cookie sheet and use this to paint your muscles on. This was the image I chose to follow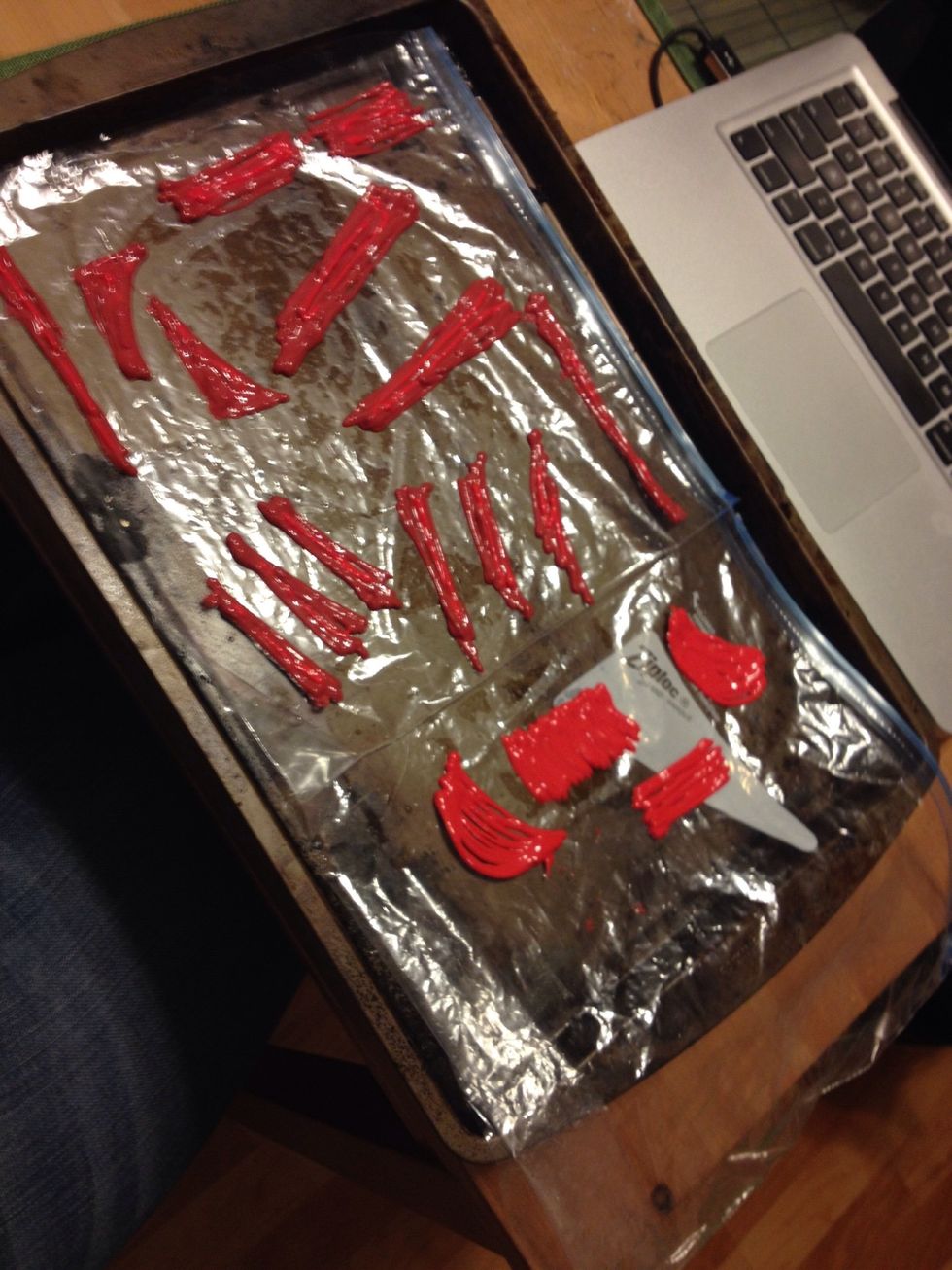 Finished muscles!! Place somewhere safe to dry for two days.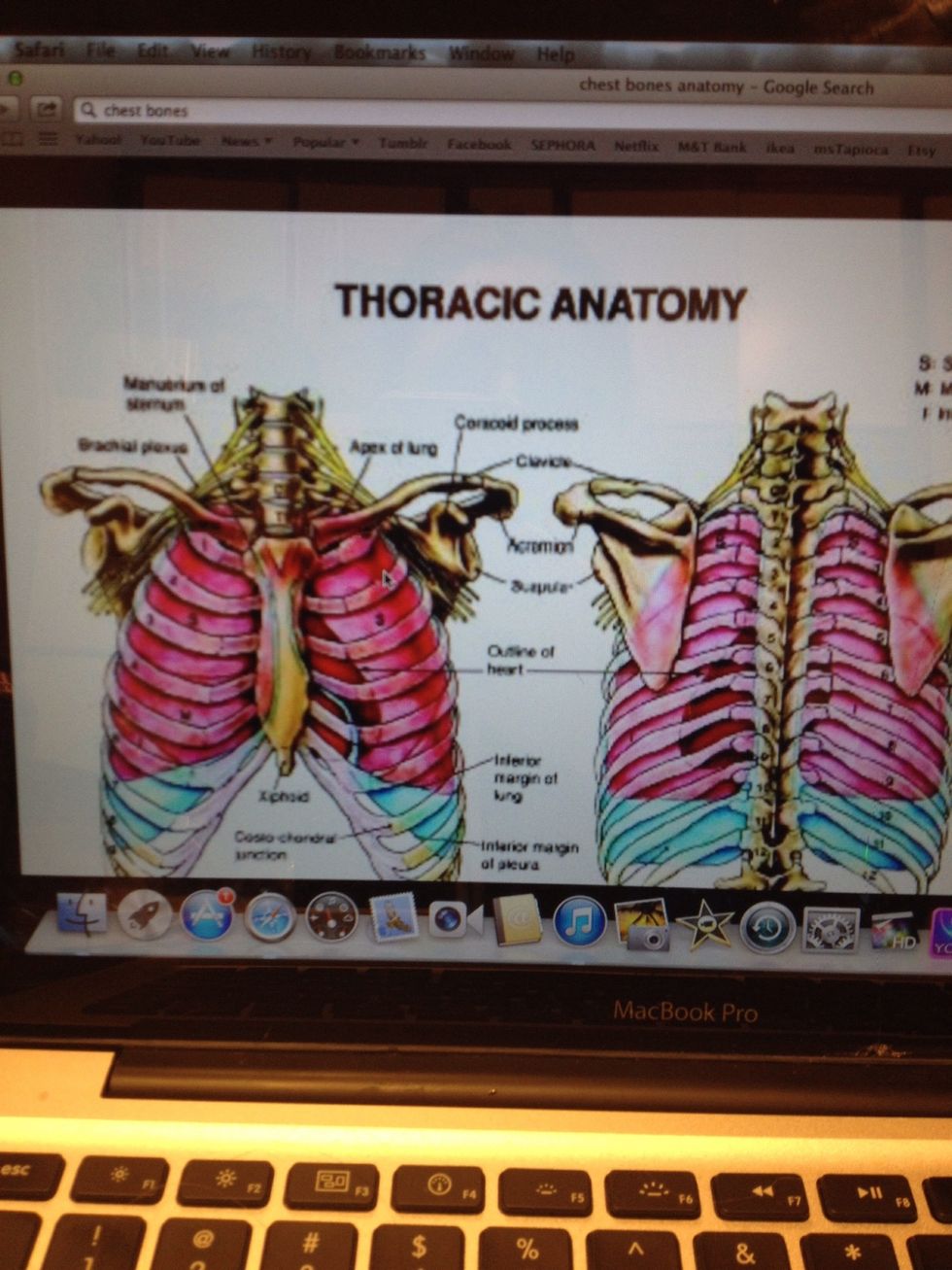 Next is the bone structure. I chose this image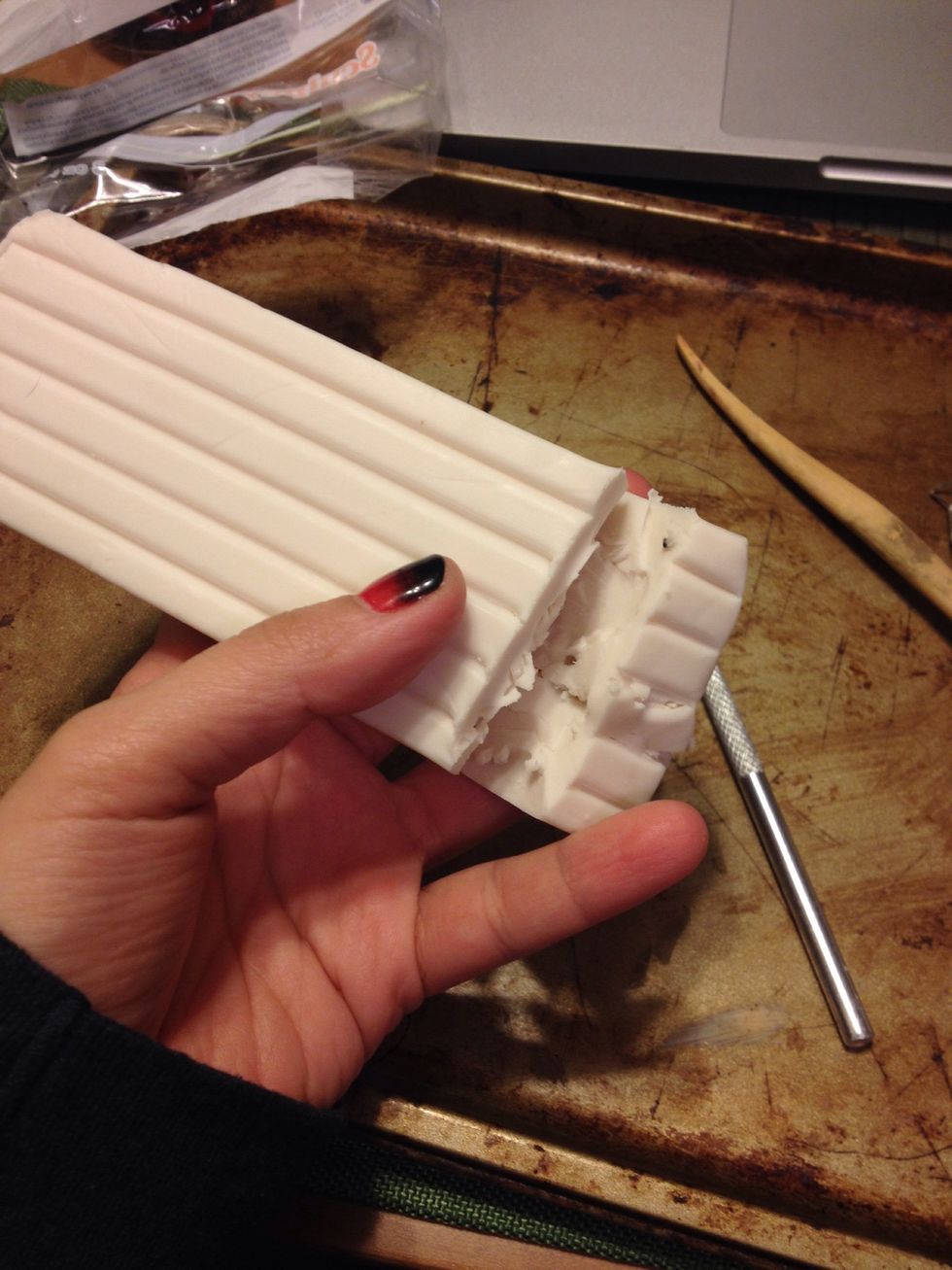 Sculpey clay is easy to use and get hard when baked at 275 degrees for ten minutes. DO NOT OVER BAKE. your clay will be burnt and may crack. Take a chunk off...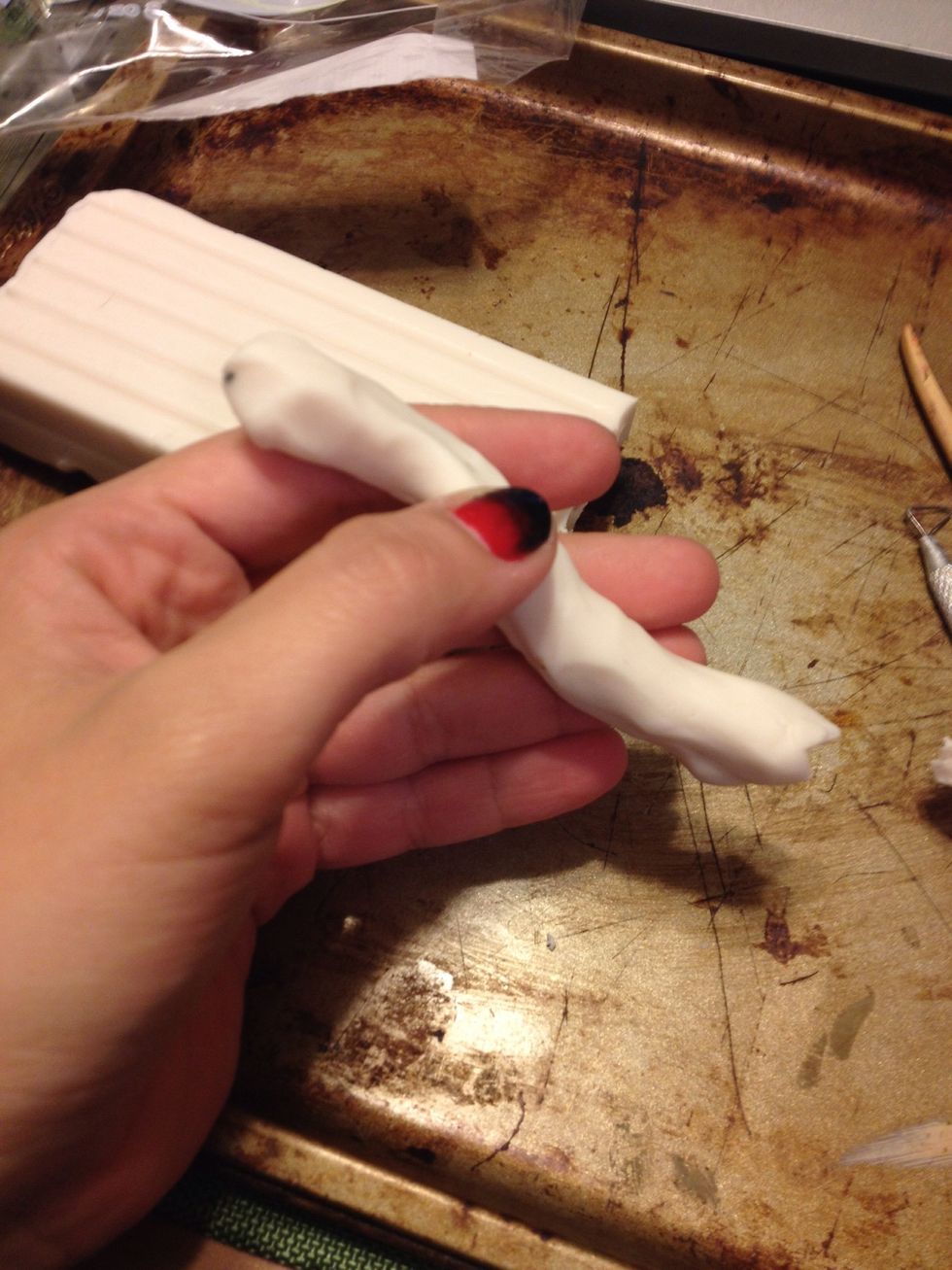 We are gonna make the collar bones first. Start rolling it into a stick shape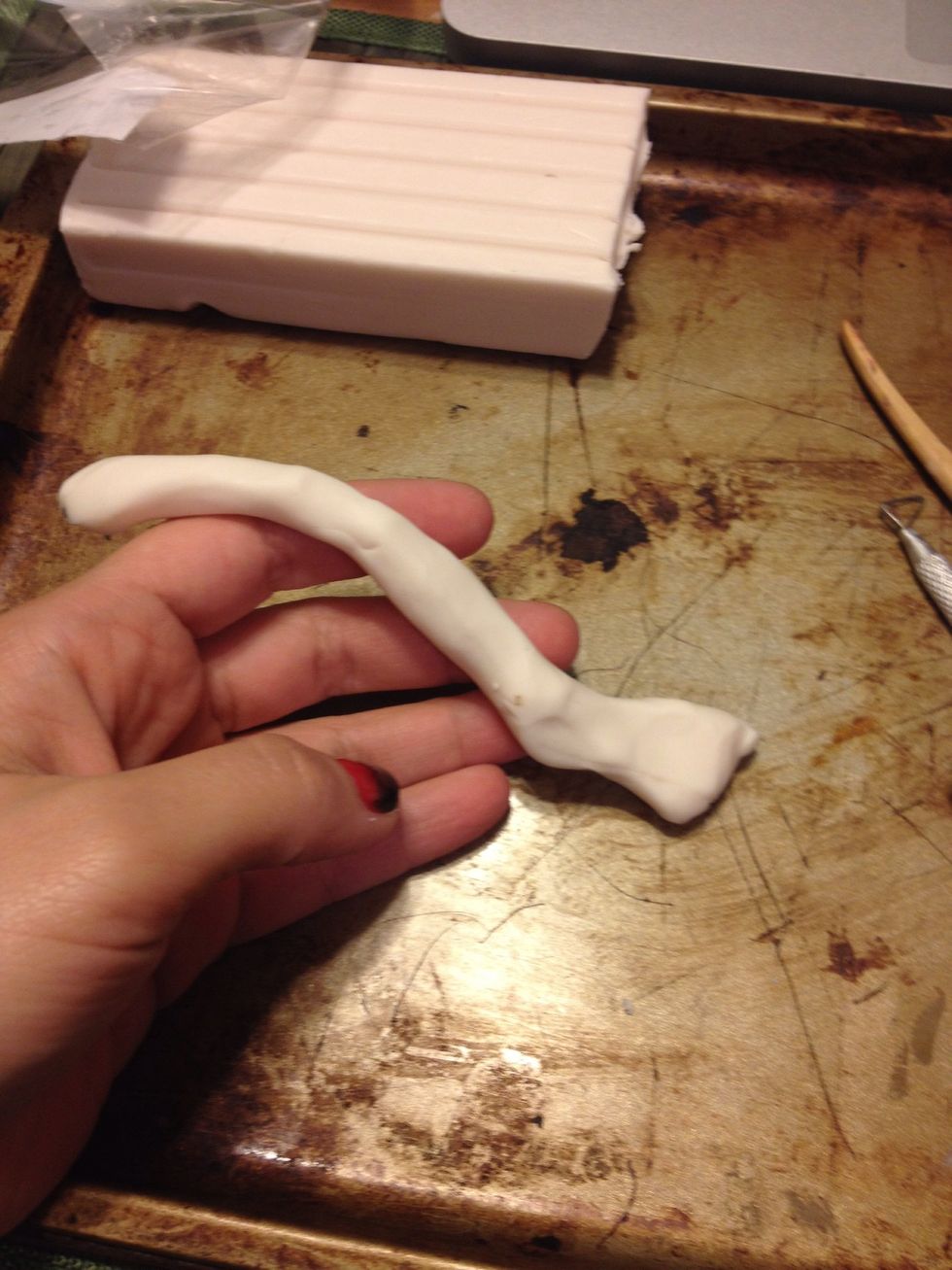 This does not have to be perfect. Try to copy the image to the clay. It can be very simple and does not need much details.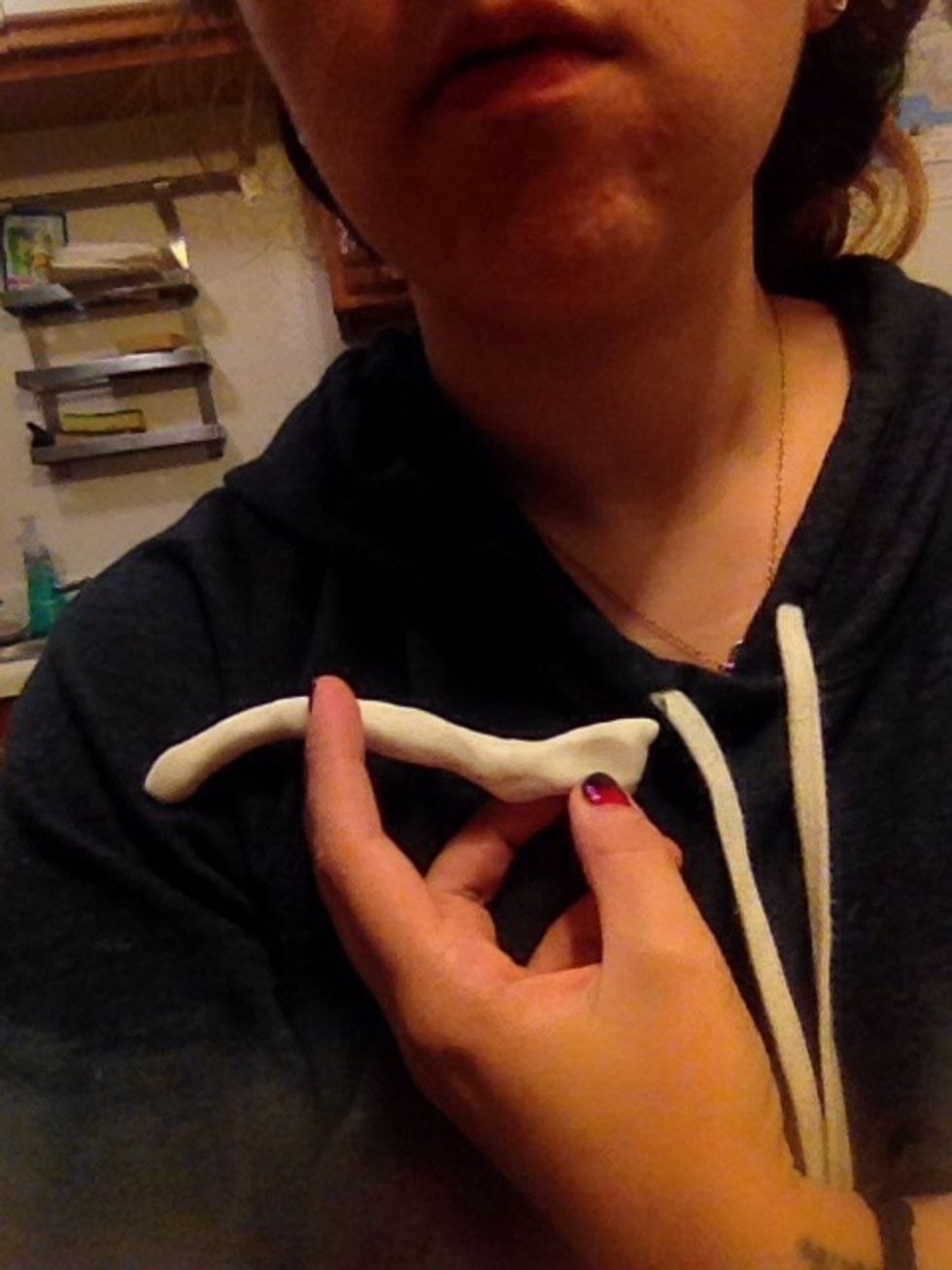 Make sure it will fit to your size. I places it to my own chest to check. Better to be a bit smaller than bigger!!
Make a flat plane where it will lay into your chest..
Take a small pierce of clay to prop up the bend in the collar bone.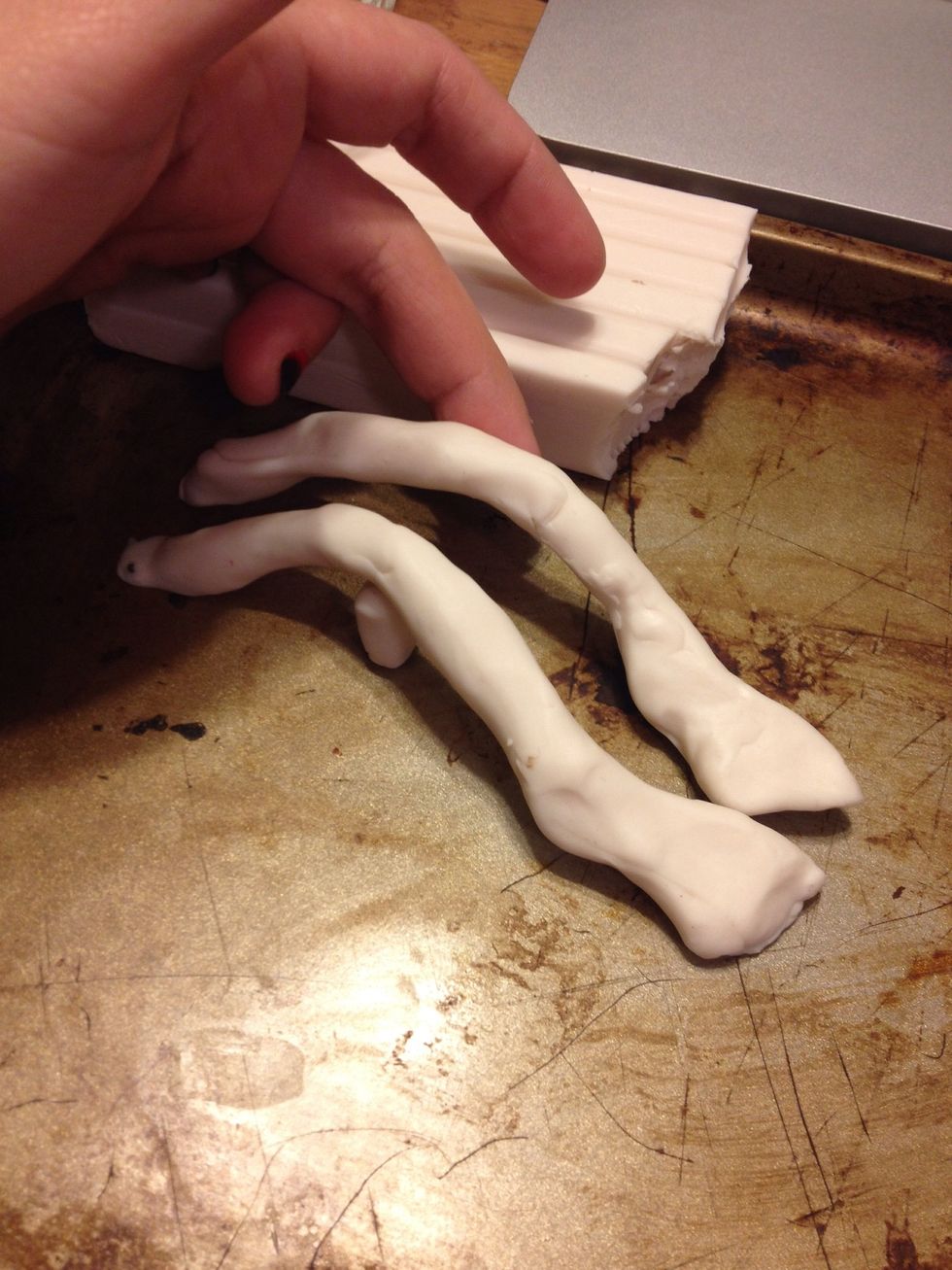 Repeat for other side.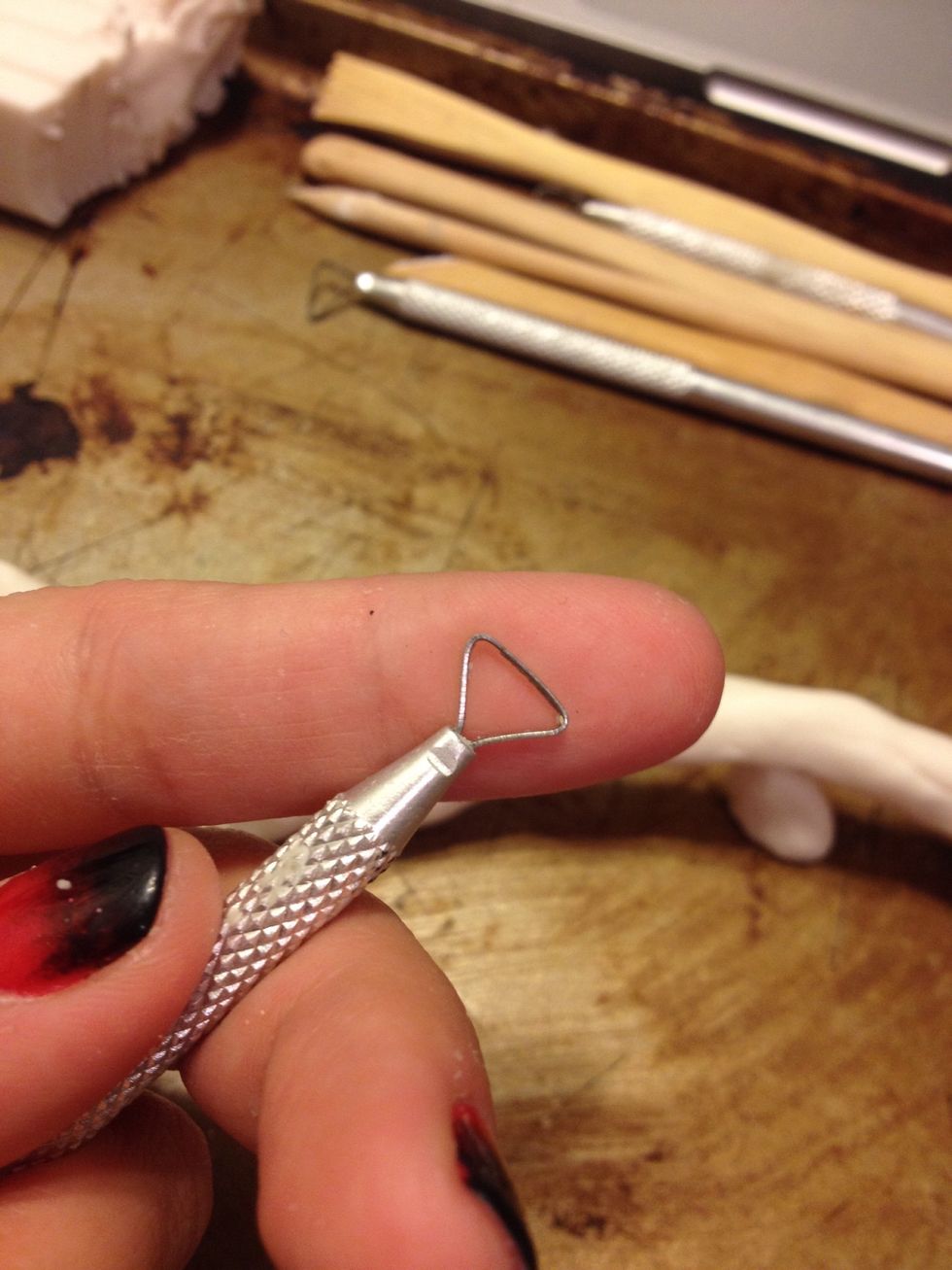 There is a variety of sculpting tools you can get. This one is for carving out clay
Now the sternum... Grab another chunk of clay...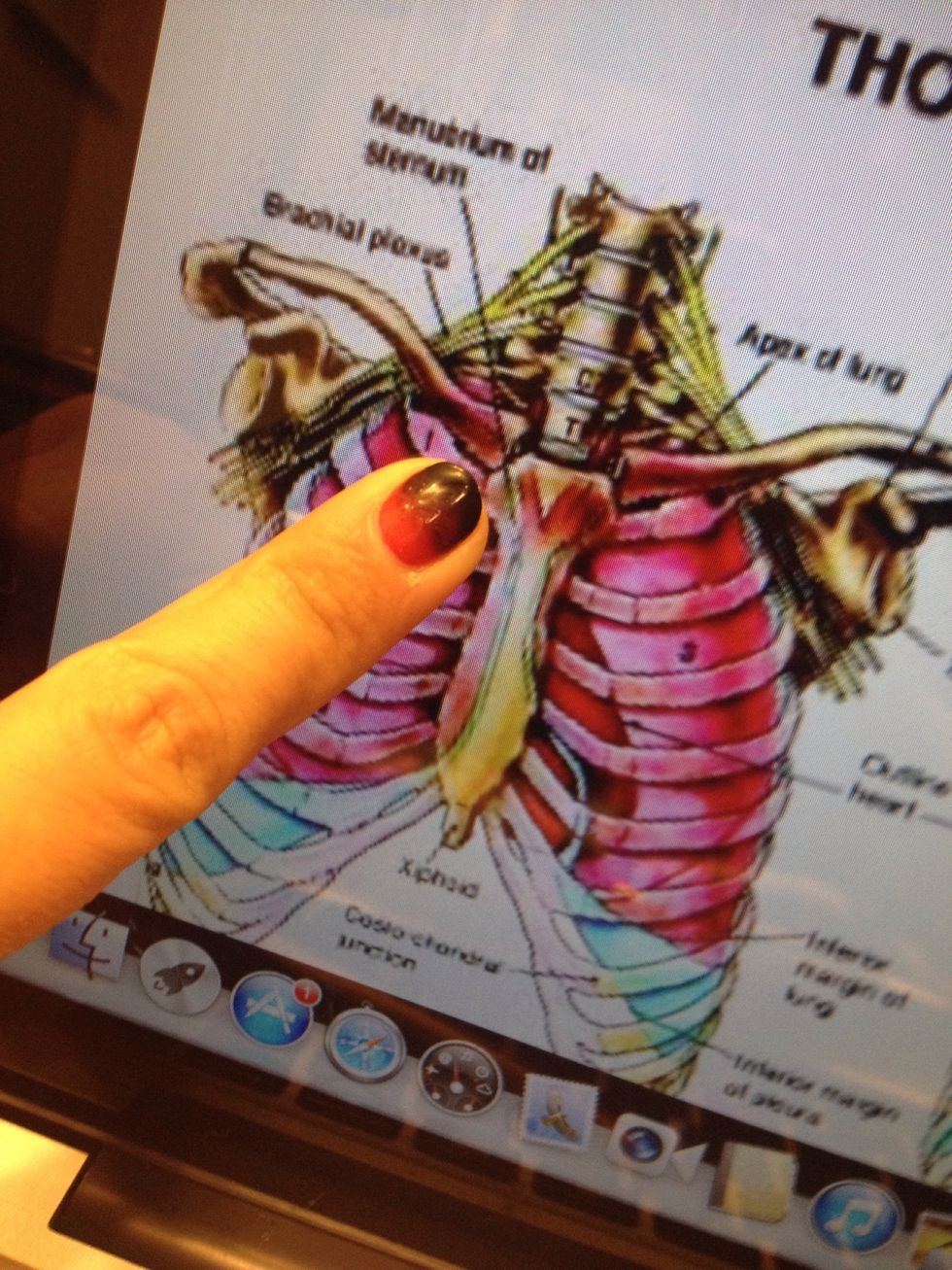 And start to make a flatter longer piece as seen above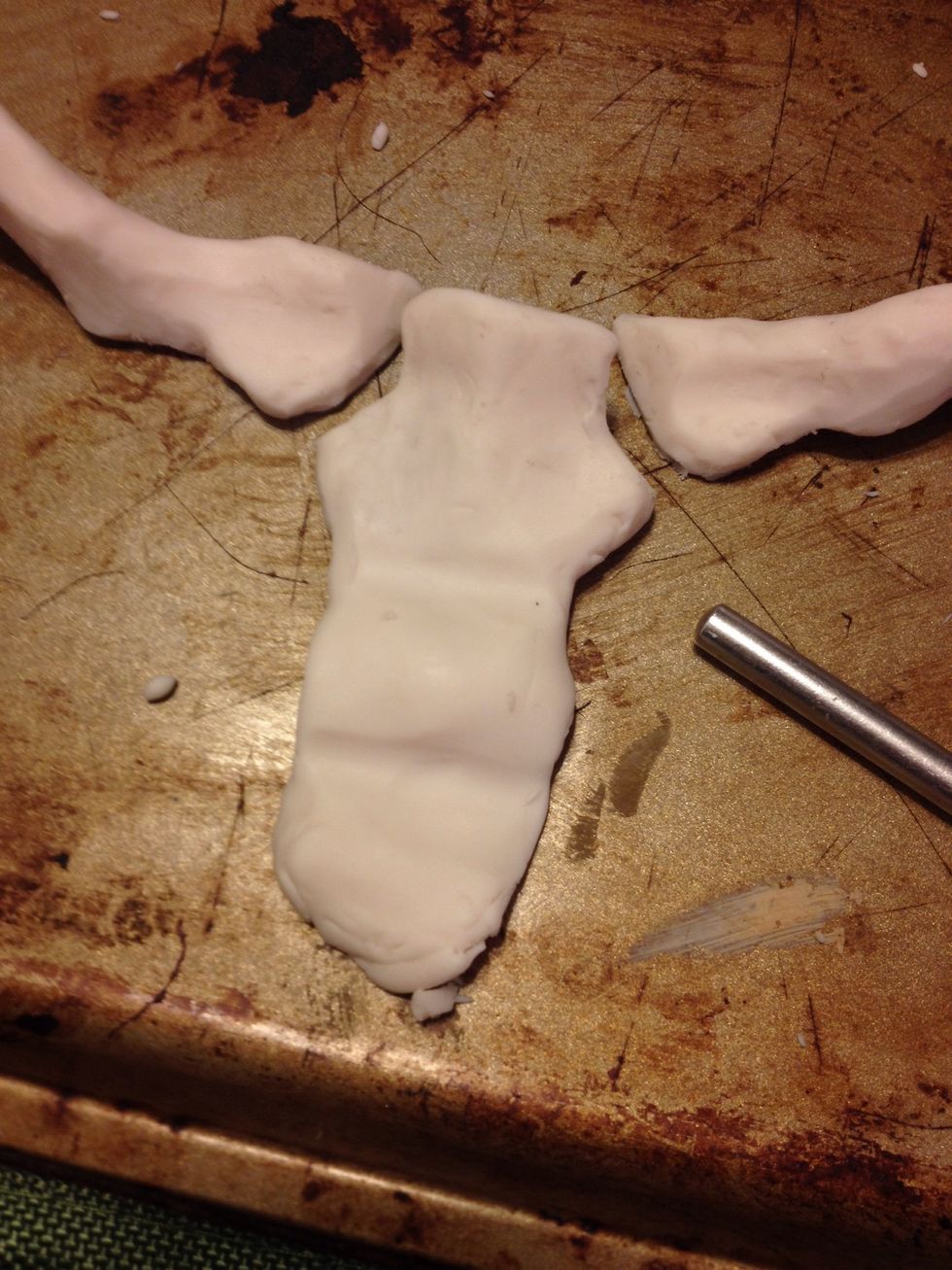 As such... I made it shorter because my chest piece will end in my cleavage so can't make the sternum the exact true length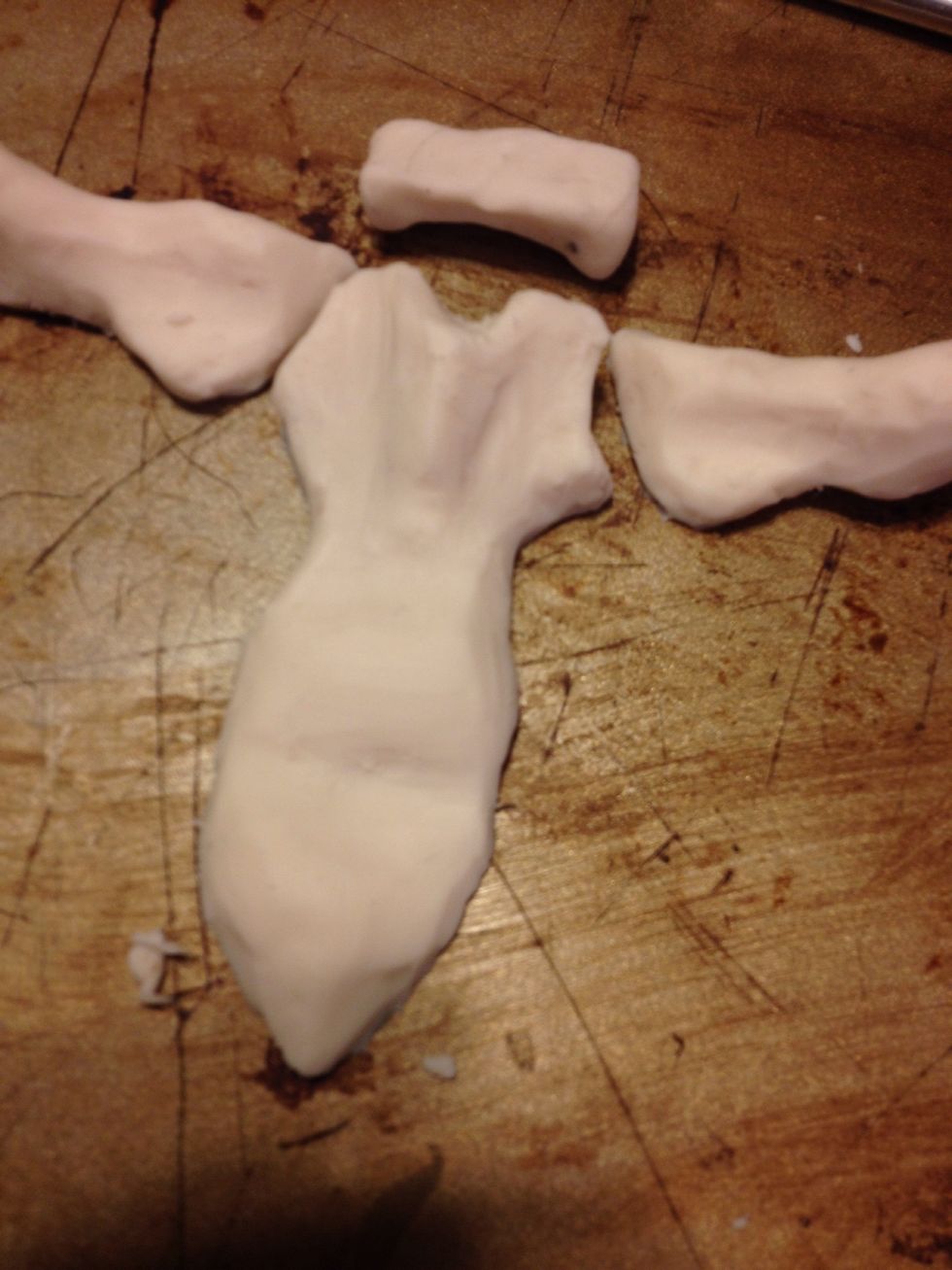 Make some bumps and curves into it to seem more organic looking.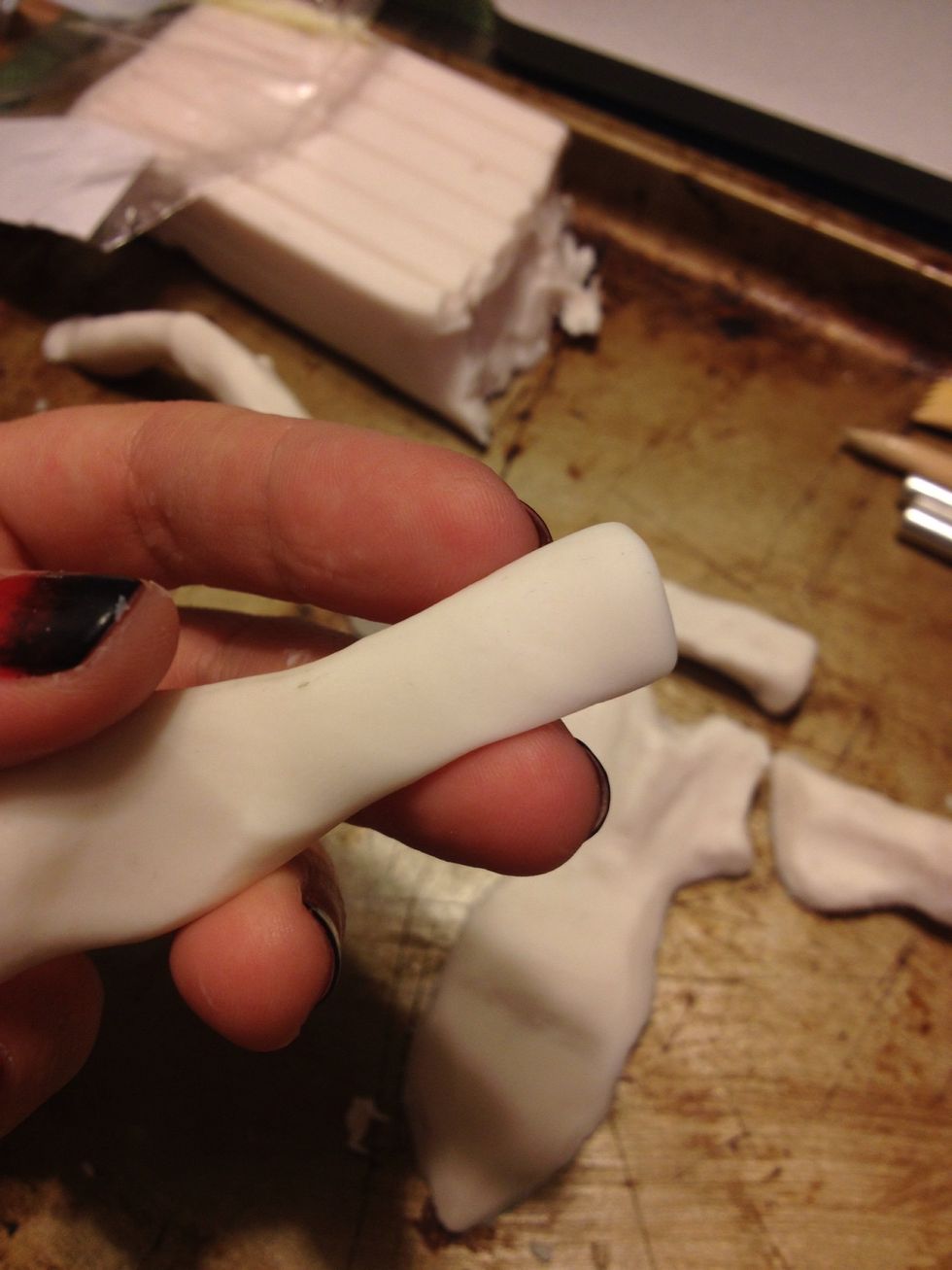 Now the ribs!! Take another chunk of clay and make a ribbon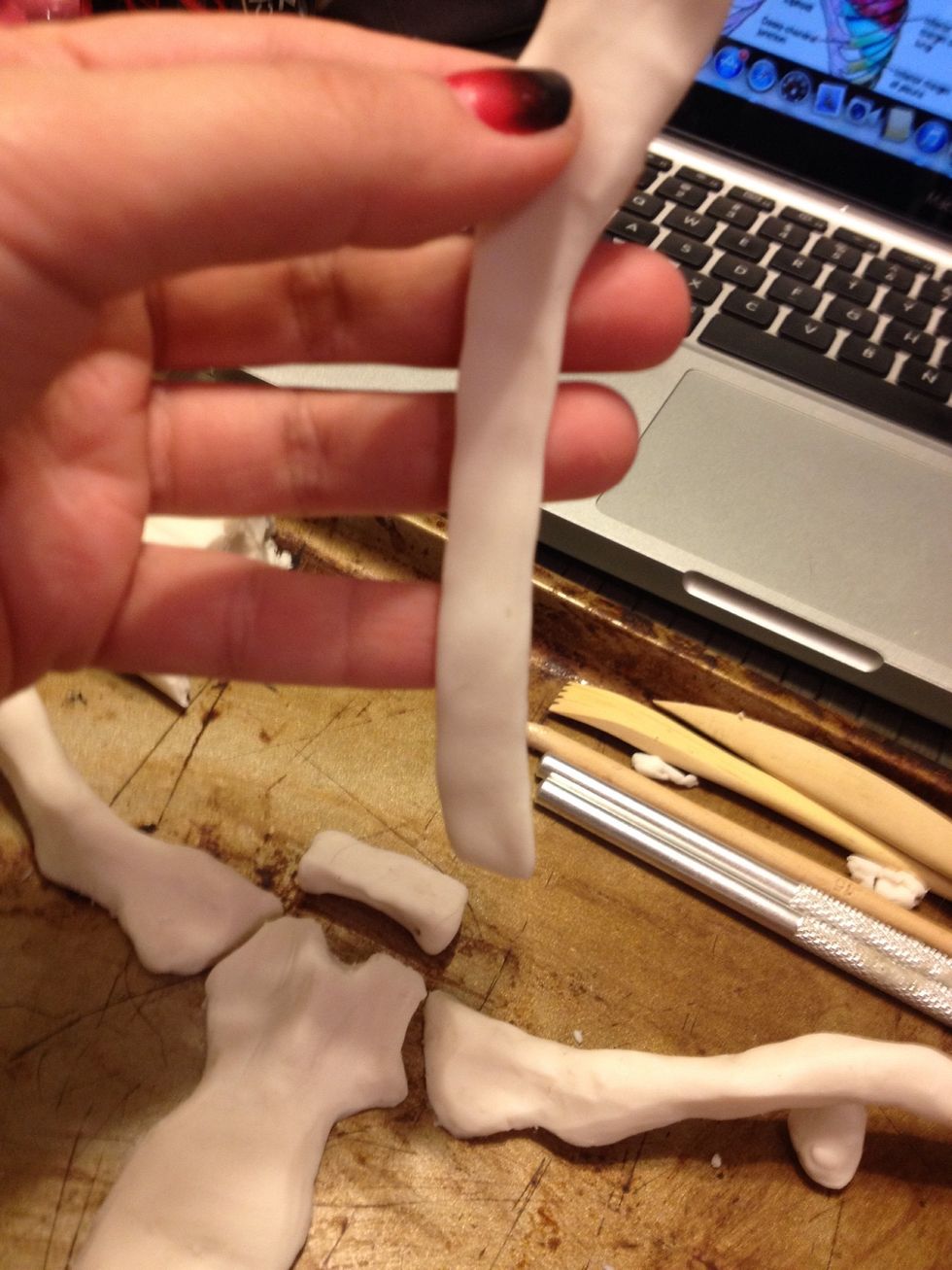 Now with your finger squeeze the entire chunk into a long ribbon...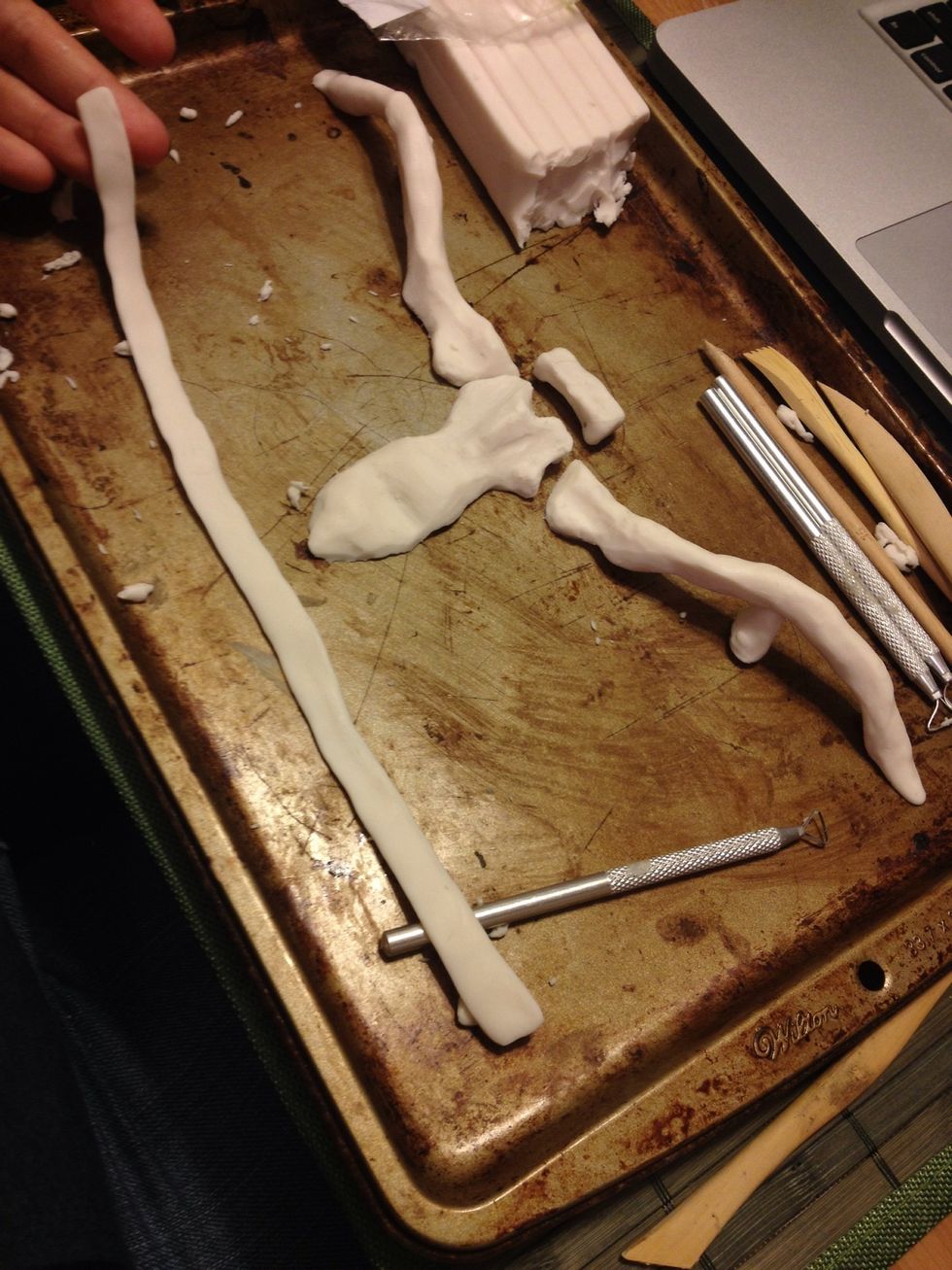 As such ..
Place next to the sternum.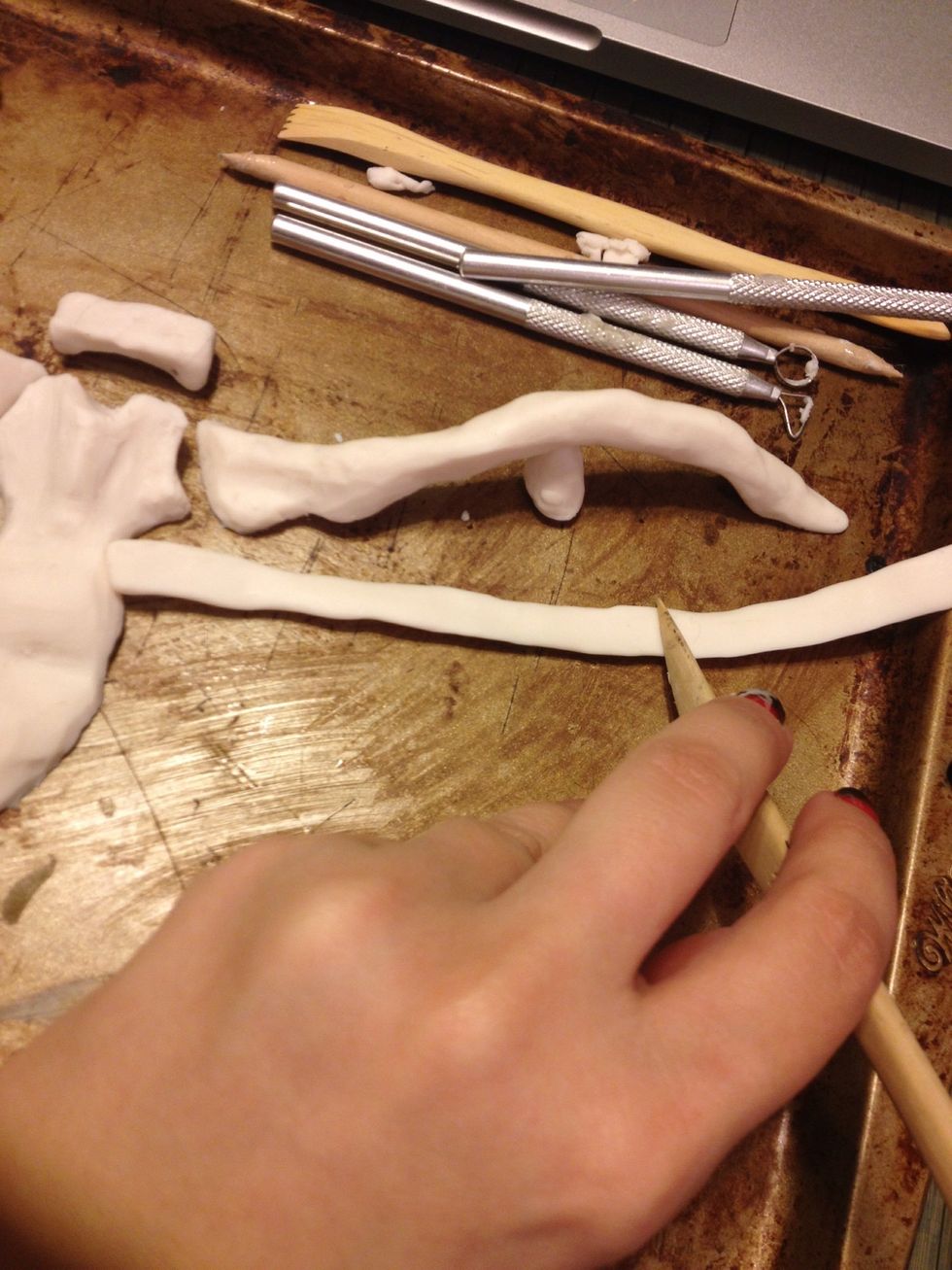 And trim the ribbon a bit shorter that your collar bone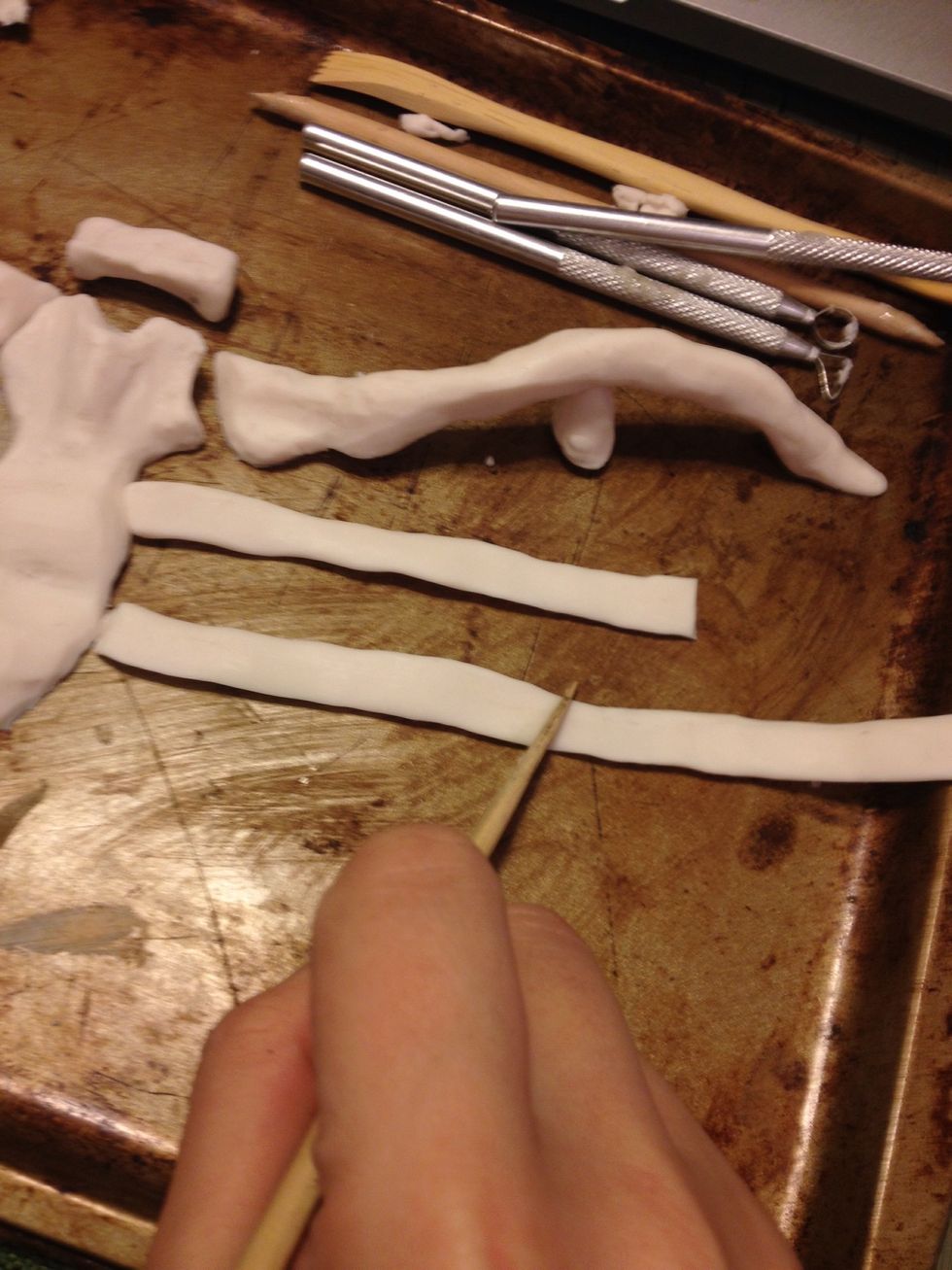 Repeat for lower rib. Making a bit shorter than first rib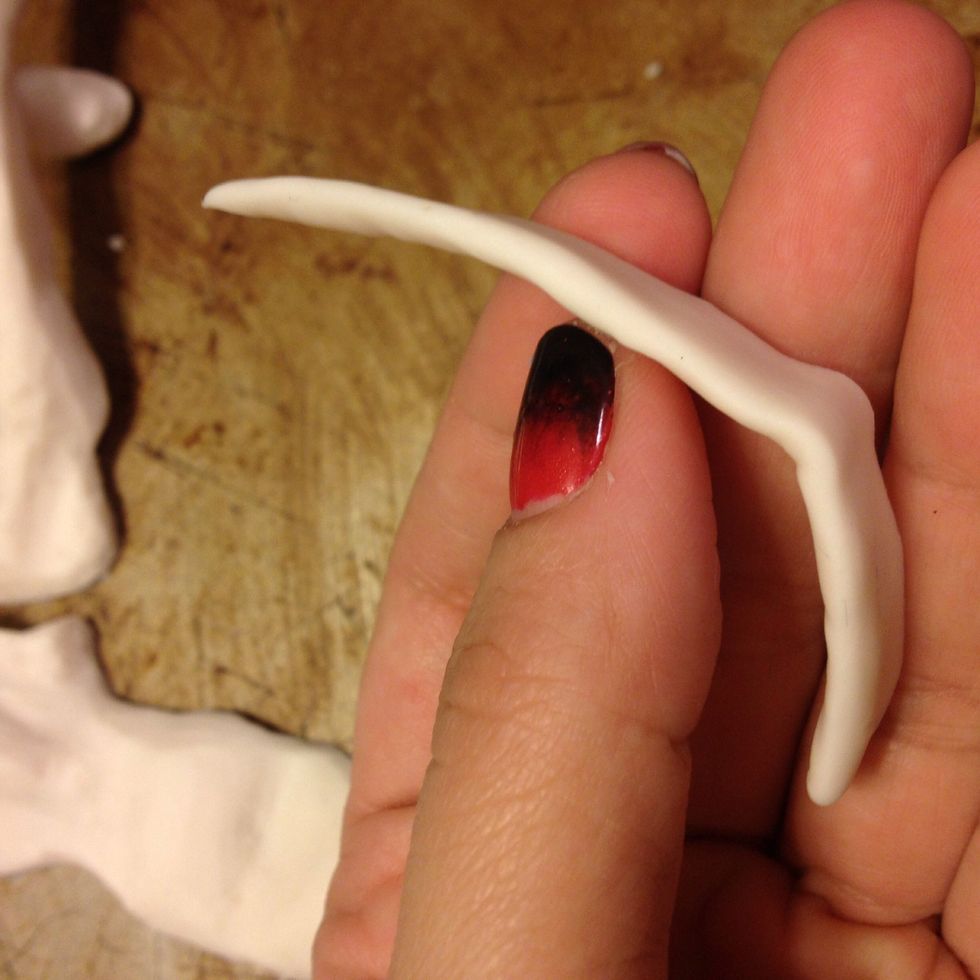 I make three ribs for each side. Make a slight bend in the ribbon. This creates the natural bend in ribs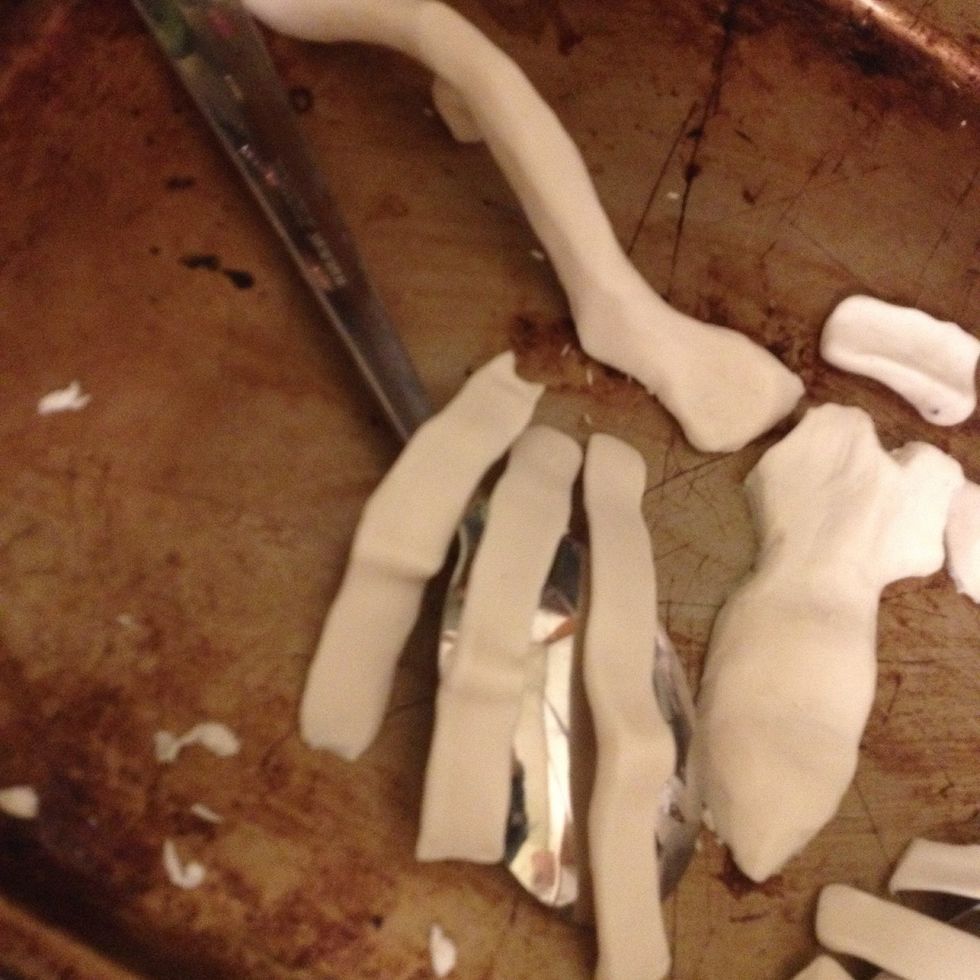 Get the oven ready at this point. 275 degrees ten-15 minutes!! No more!! Take two large spoons and drape the rib ribbons over them so they will keep their bend while they bake.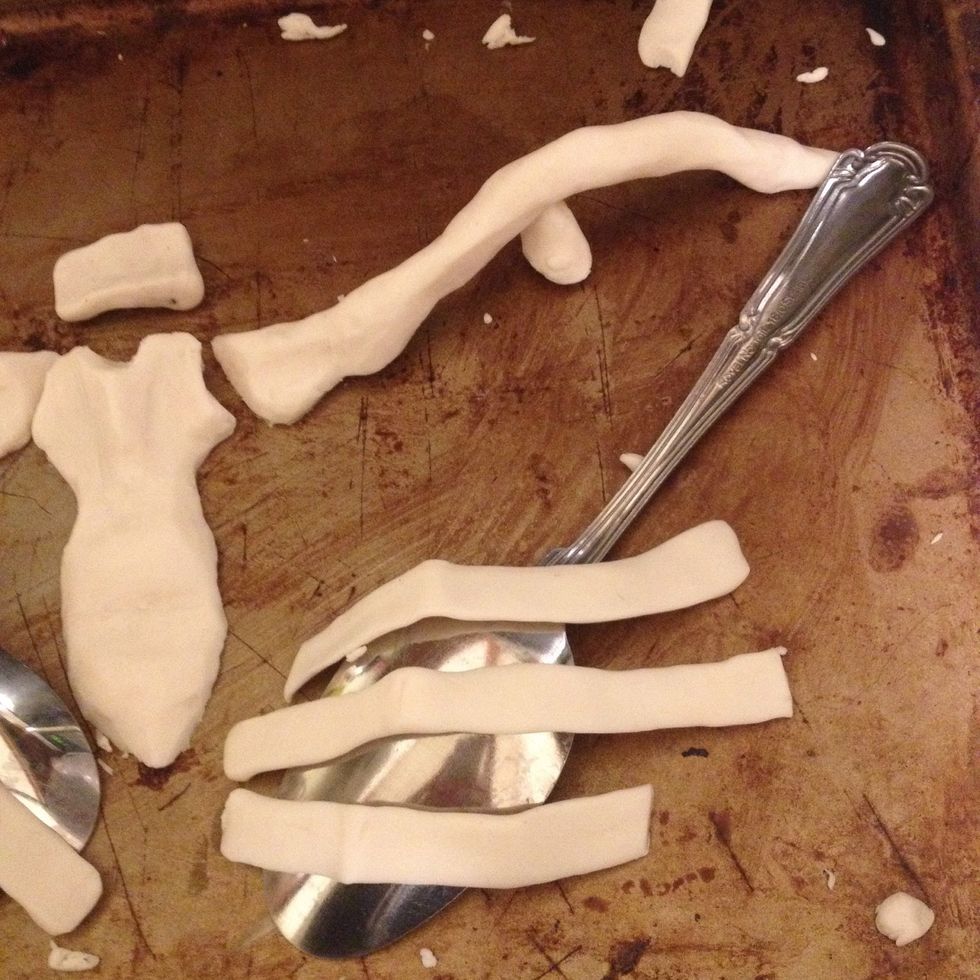 As such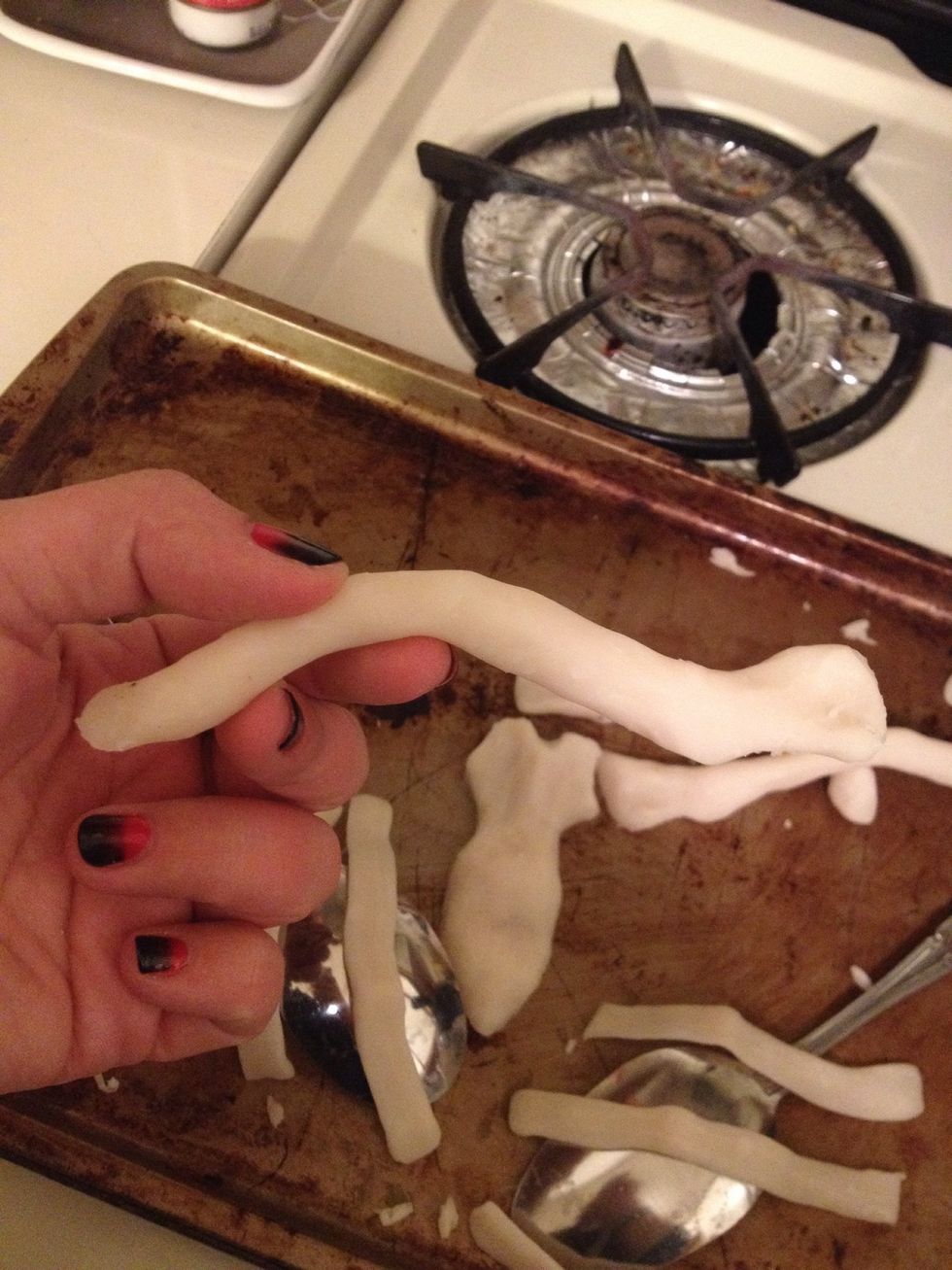 OUT OF OVEN!! they cool quickly. About three minutes. All hard!!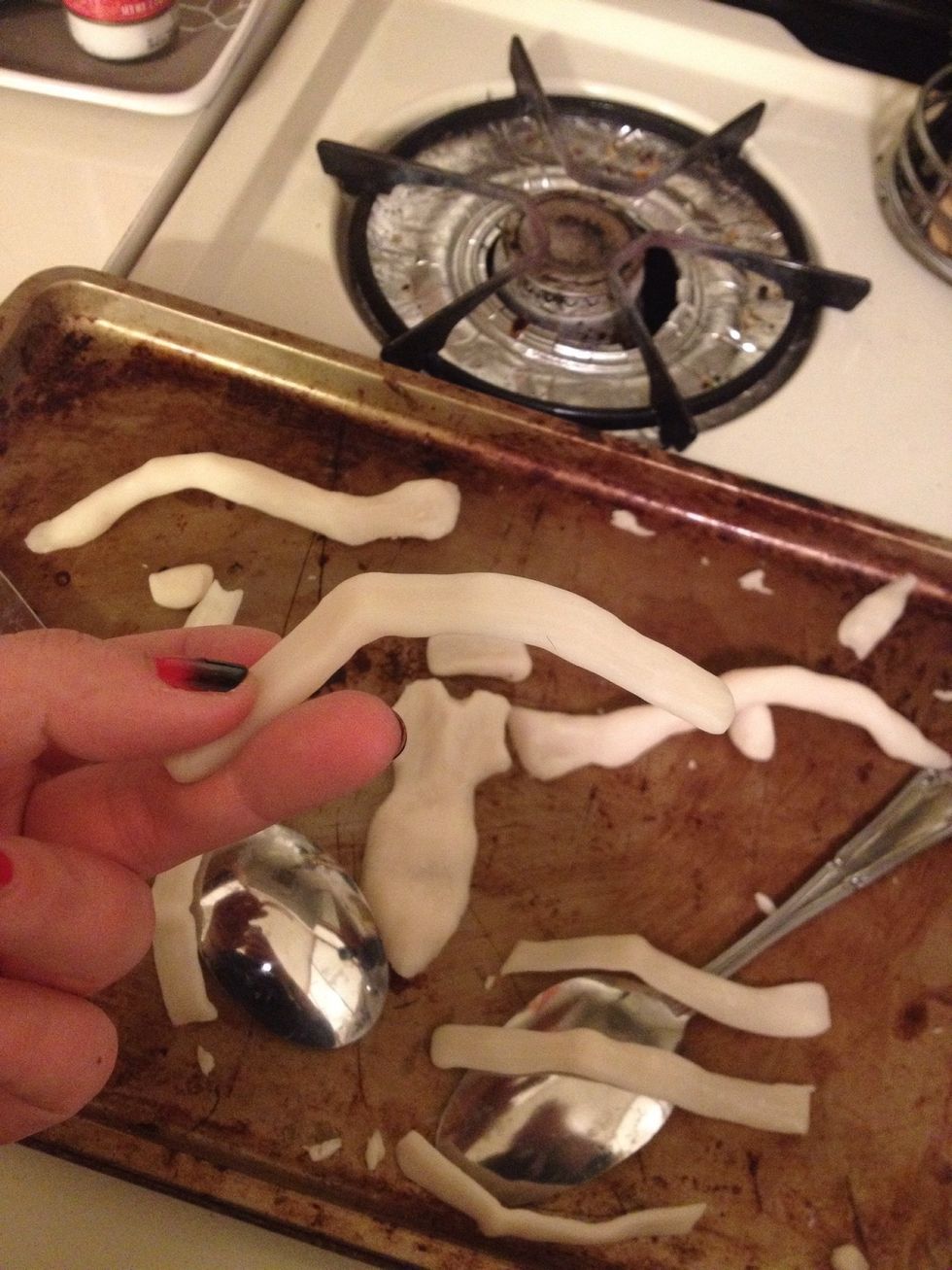 No floppy clay!!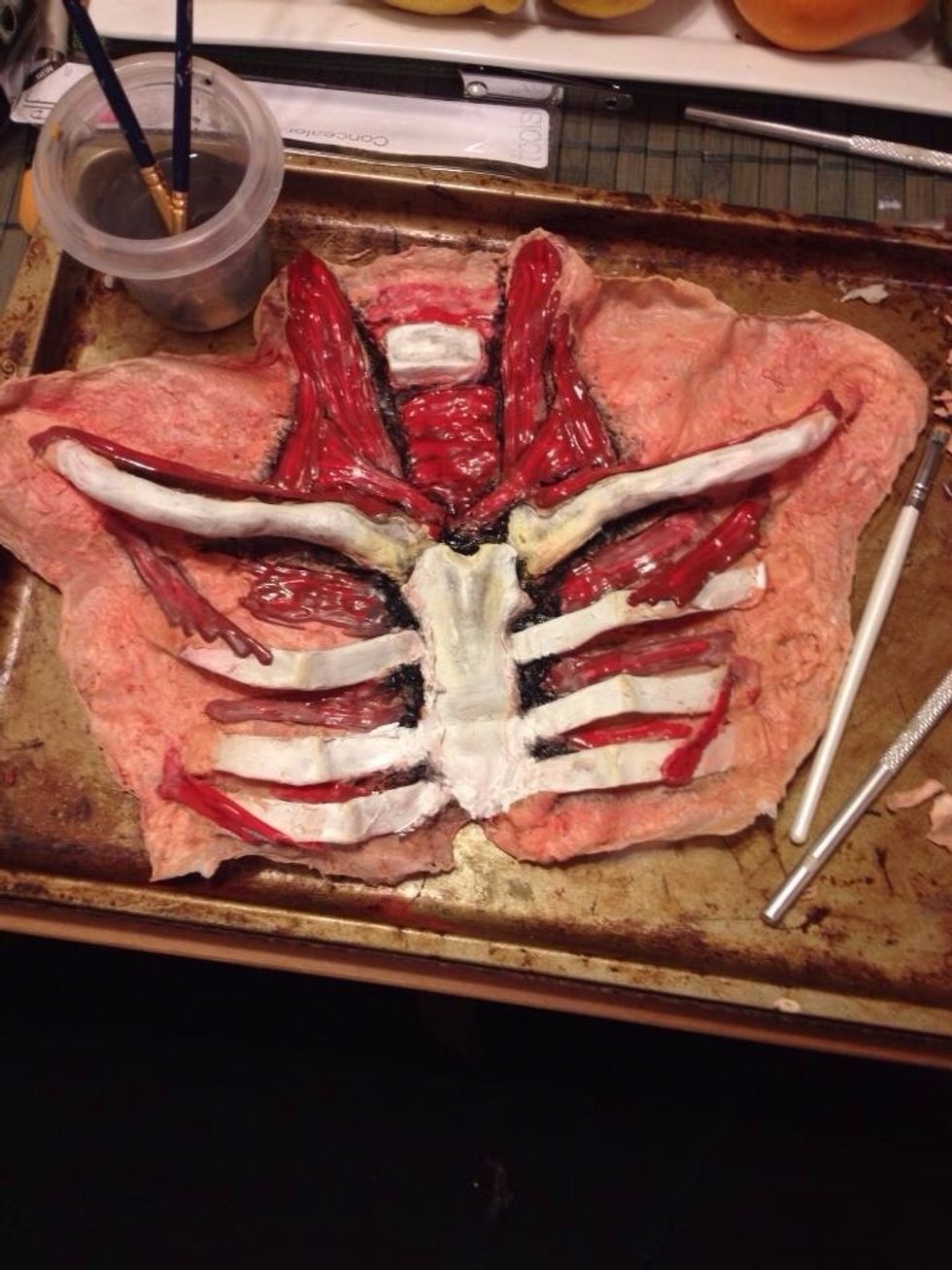 I placed the pieces onto my chest with latex To createdthecompleted open chest prosthetic. I followed the anatomy images forplacement and tried to fit my chest form. It took an hour and lots of latex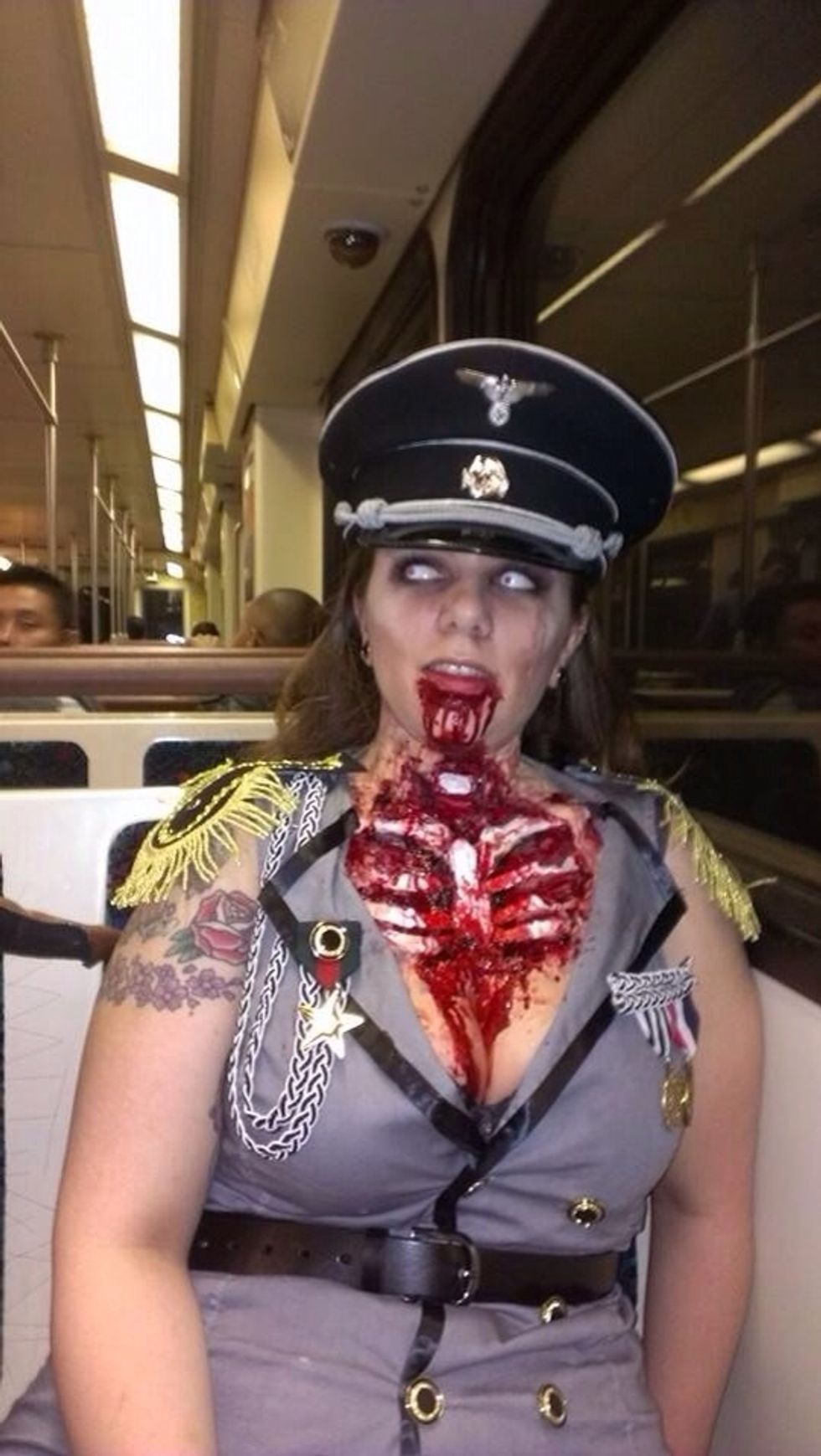 **UPDATE**This was my complete costume last Halloween (nazi zombie) it came out pretty well. My apologies for the delayed work. Now planning the next scary and gory Halloween FX makeup!
Now we wait for the muscles to be ready!! The next part will be application and make up effects. Can't wait to show finished product!!! 🎃👻HaPpY hALLowEen🎃👻 *ps- image above not finished product*
Sculpey clay(white) bake at 275 degrees for 10-15
Red puff fabric paint
Cookie sheet
Sculpting tools
Anatomy photos
Zip lock bag large
Nicole Rizzuto
Champagne taste on beer budget... Well I'm gonna learn how to make my own champagne !!!!