How to make 🇫🇷 onion marmalade
A specialty from south west of france. Eaten all year round; with lamb, poultry and cheese. Also as a snack as a spread on toast.
92
The reference of this guide: soniafares14
There are many recipies and methods of making onion marmalade. I do not use the quick 10 mins and all over. I need to do the perfect one. especially that it lasts up to 6 months in sterilized jars.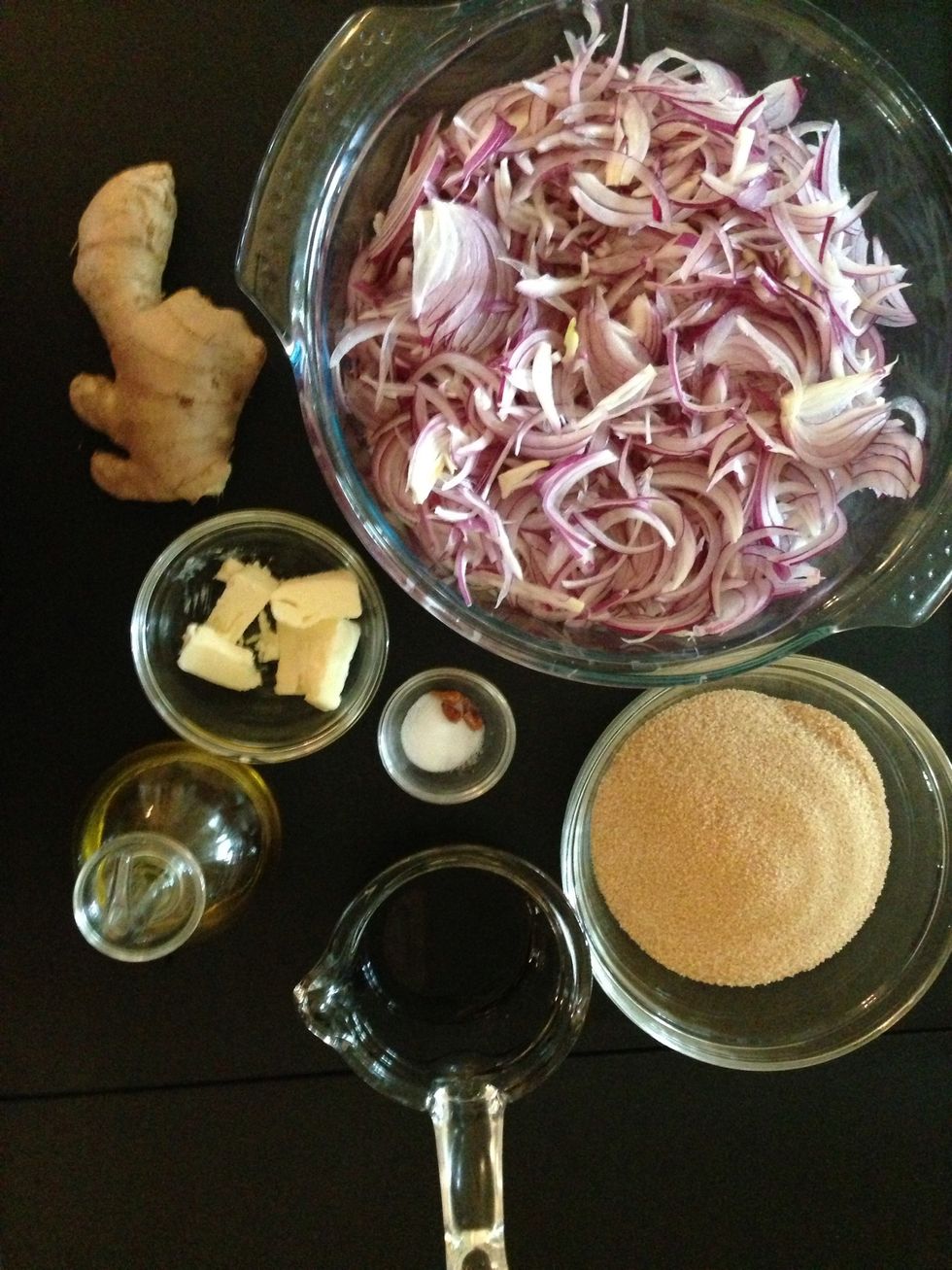 Ingredients. The ginger and red chili is my addition. It has been quiet intriguing for the French connoisseurs.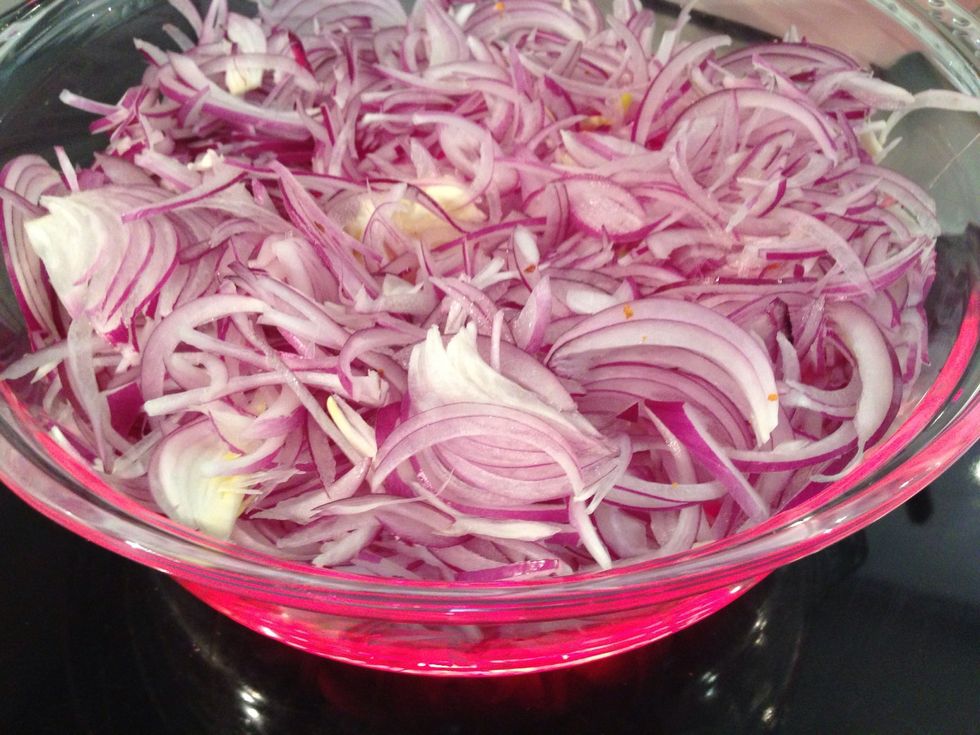 Cut z onions into thinly sliced wedges. Use a glass Pyrex cooking pot. Put z 2TBsp of olive oil+1TBsp butter+z 3 pepperoncini+sliced onions. Let them sweat on low heat 1 hr turn few times. Cover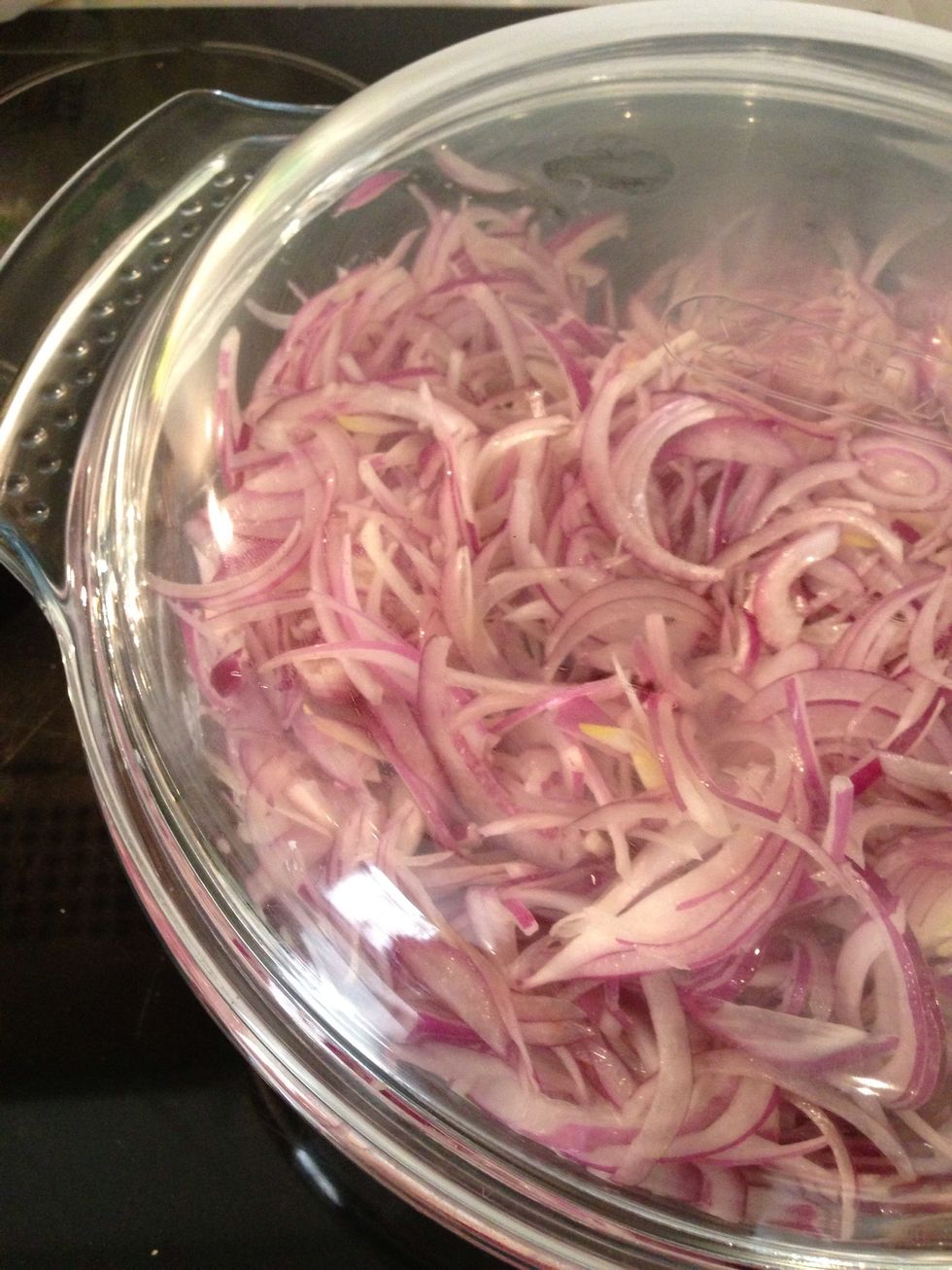 here I am using glass one because I would leave z onions 2 cool & start cooking them again 2 make z jelly form jam. In a metal pot I will have2 transfer back &forth. Not to leave acid in z metal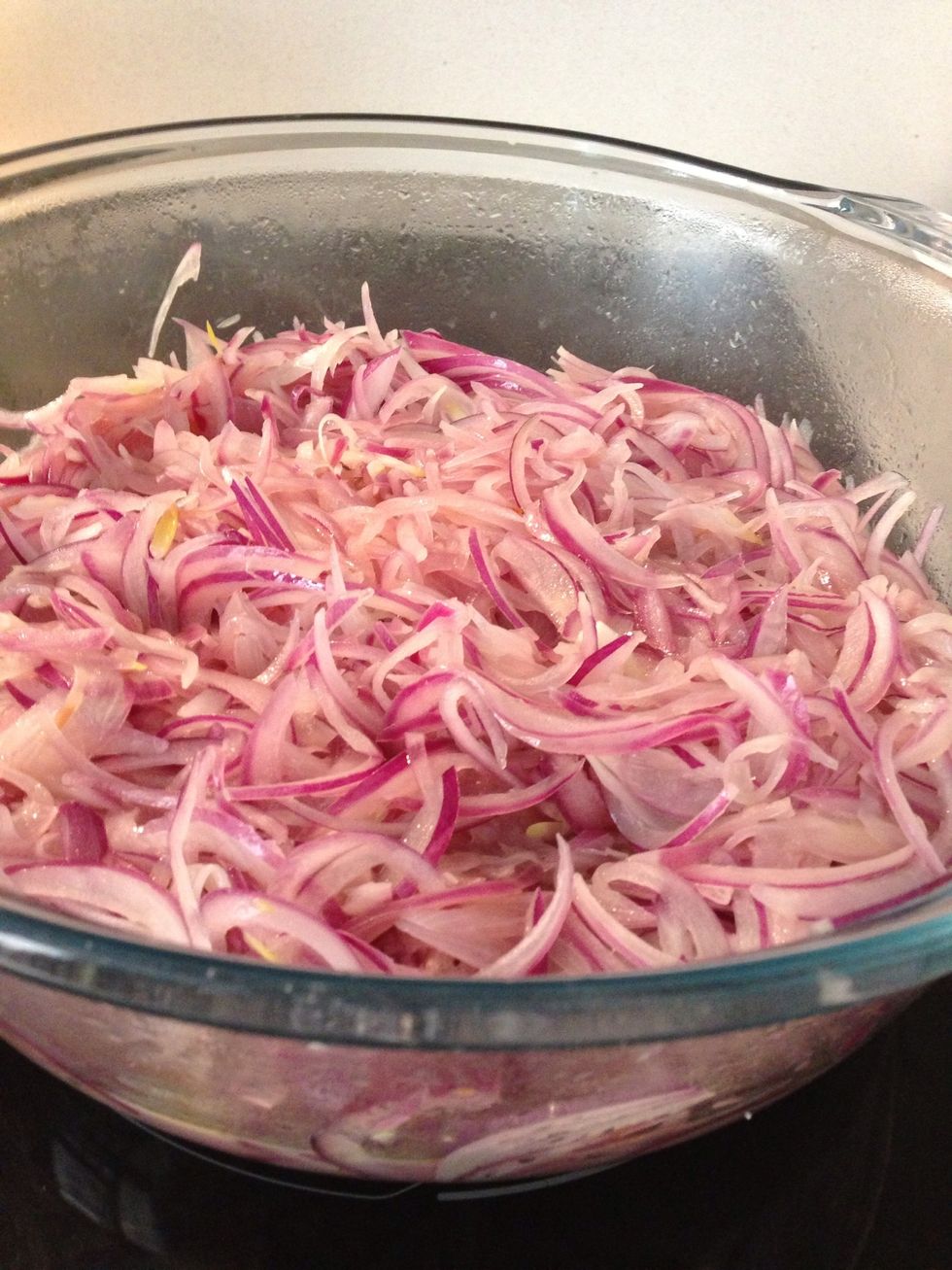 After 1 hr the onions reduced to 2/3 almost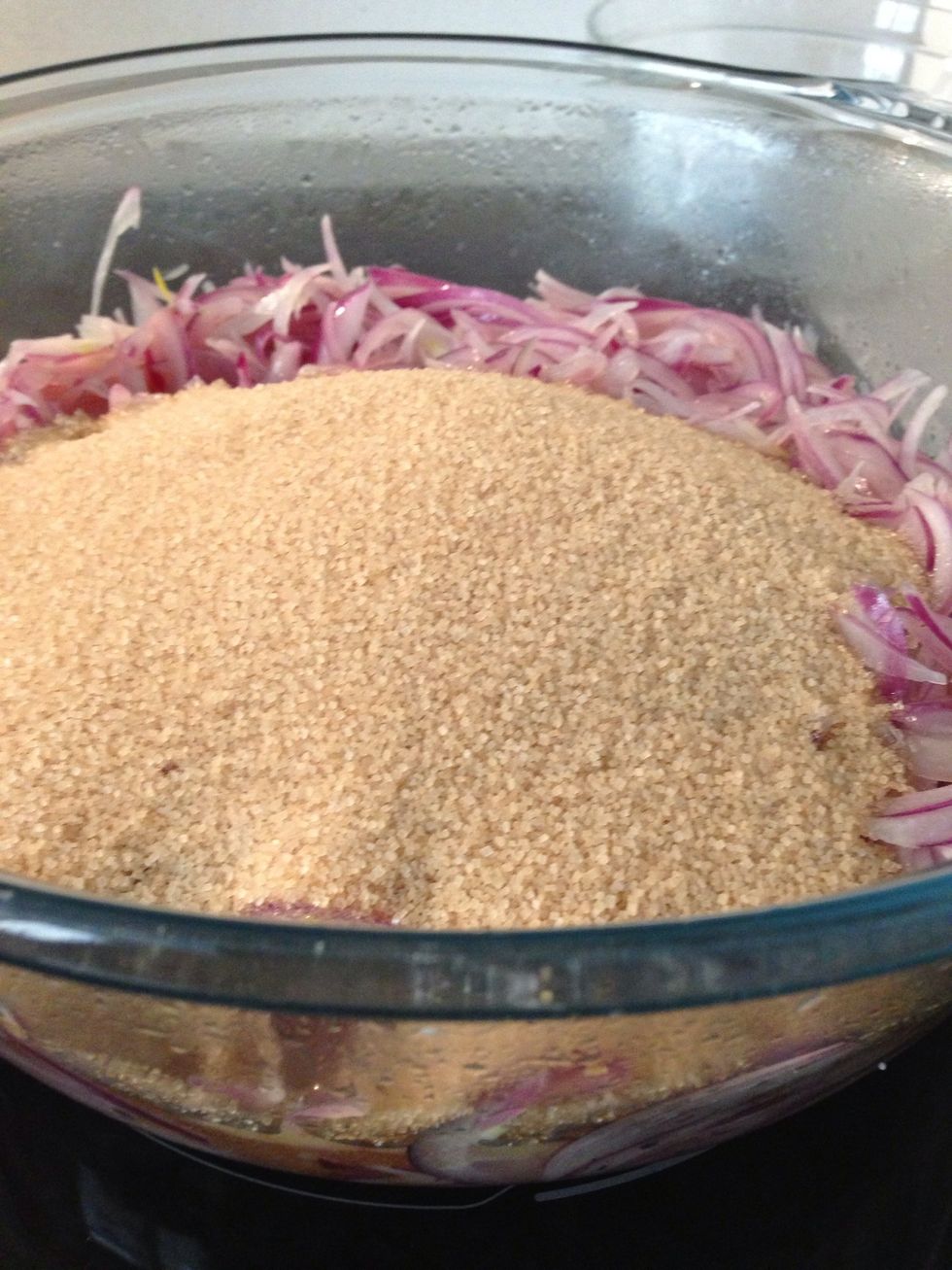 Add the 350 gm of brown cane sugar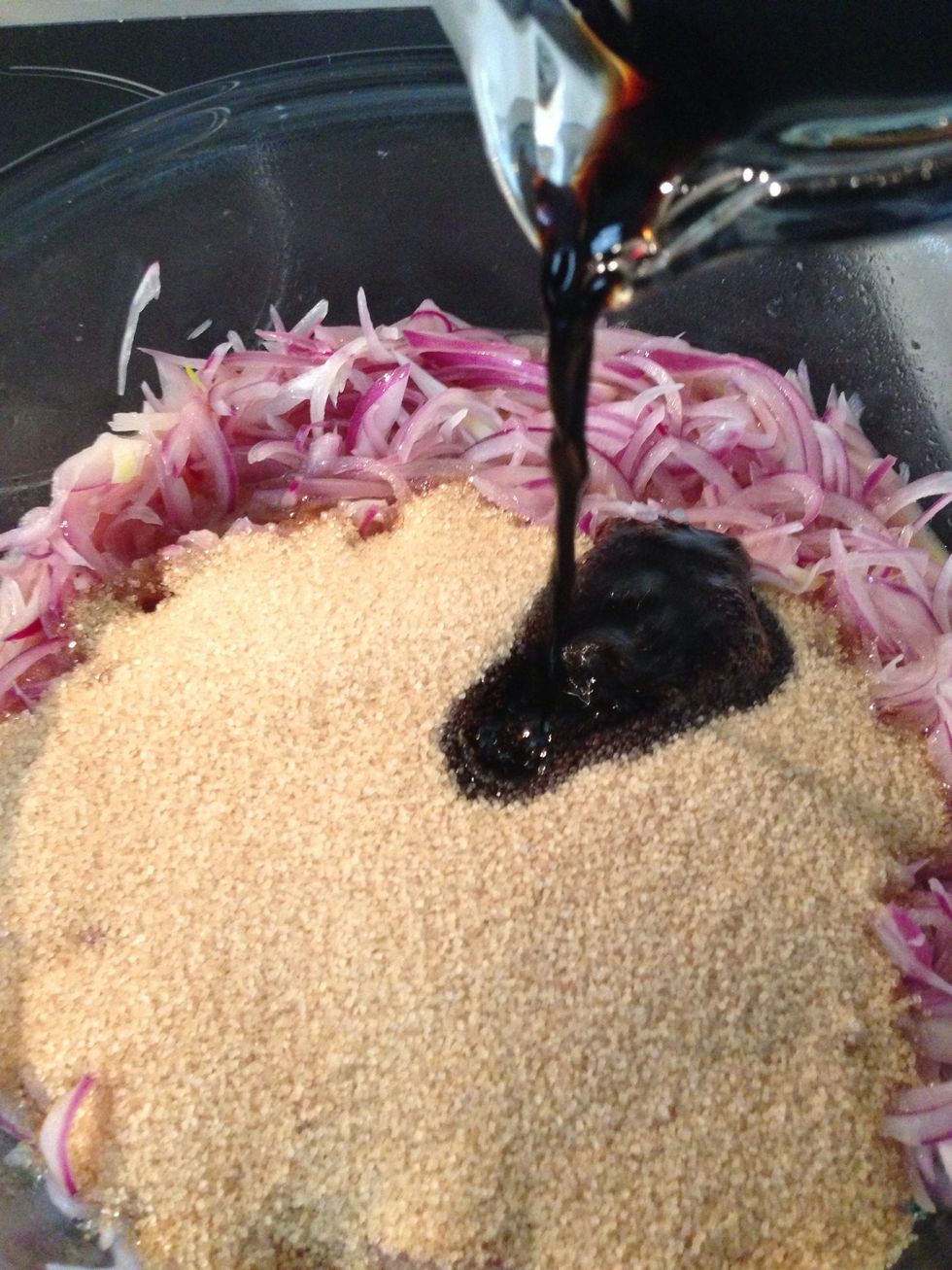 Add the 100 gm of balsamic vinegar(3/4 cup) mix well. If at some point you need to add liquid. Just add red wine or more balsamic vinegar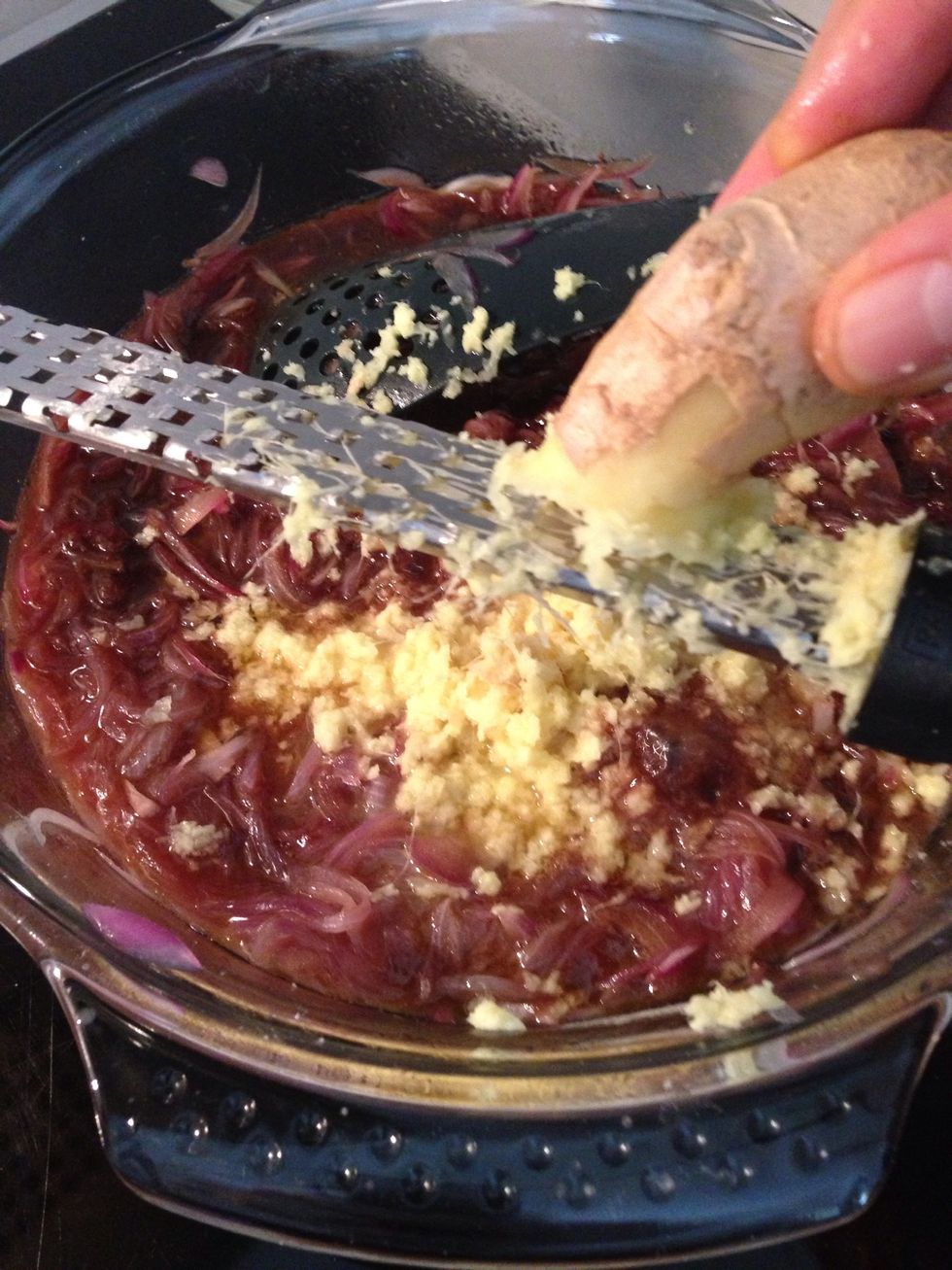 Grate ginger over the onions and leave to cook in covered for 2 hrs.
The onions after 2 hrs. almost there but not yet. Cover and let cool. Then cook uncovered for 1 hr on low fire. Turn occasionally. Let cool and put in a jar for a consumption within a month. ...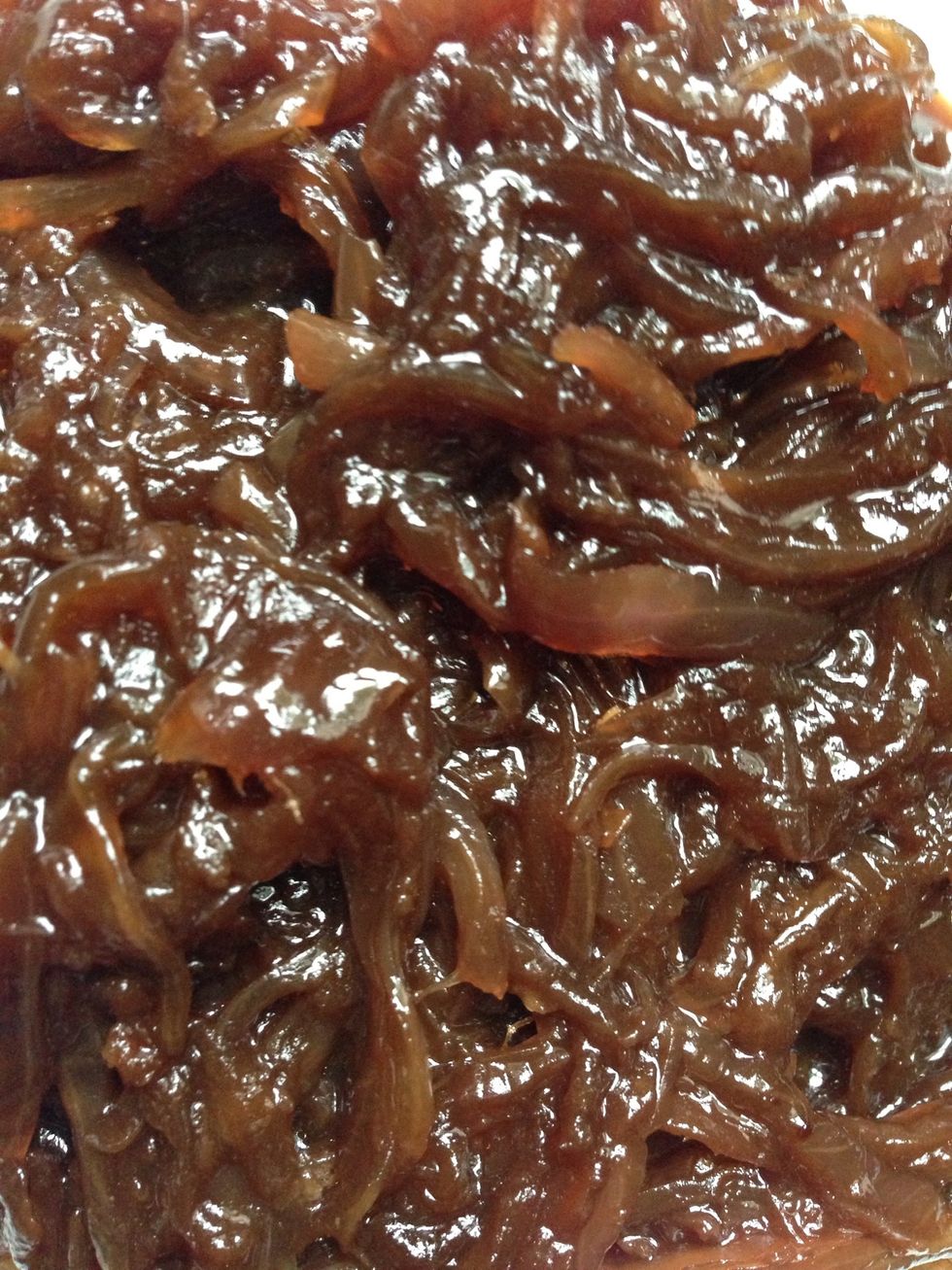 Onion marmalade after the second cooking. If you would like to keep some for up to 6 months. Then you have to put them in sterilized jars.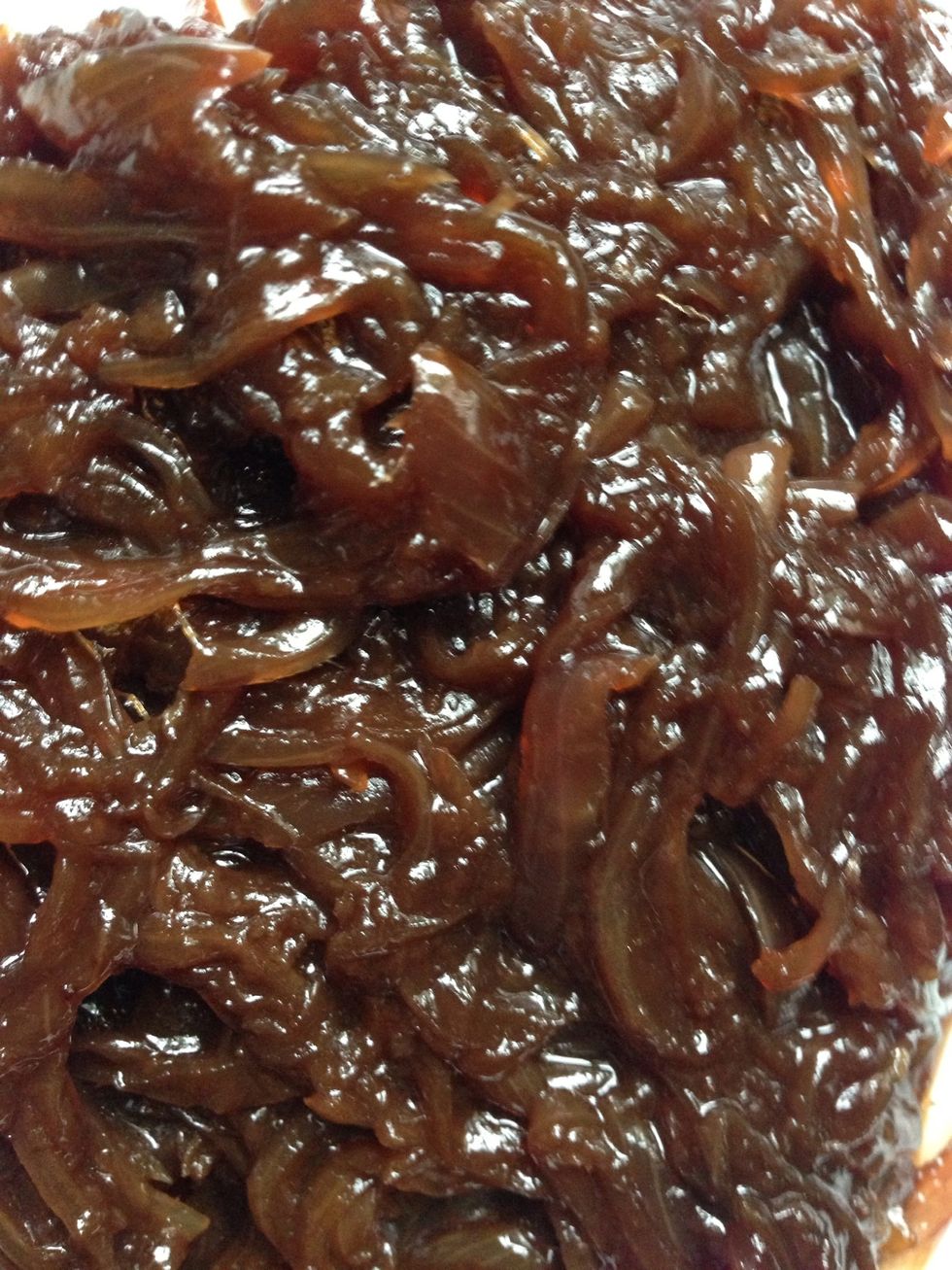 Surprisingly delicious. Serve it with a platter of cheese. OMG ...heavenly
1.0kg Red onions
3/4c Balsamic vinegar 100 grams
350.0g Brown sugar
1.0 Fresh ginger 90-100 gm
3.0 Cayenne pepper (pepperoncini)
2.0Tbsp Olive oil
1.0Tbsp Butter
1.0tsp Salt