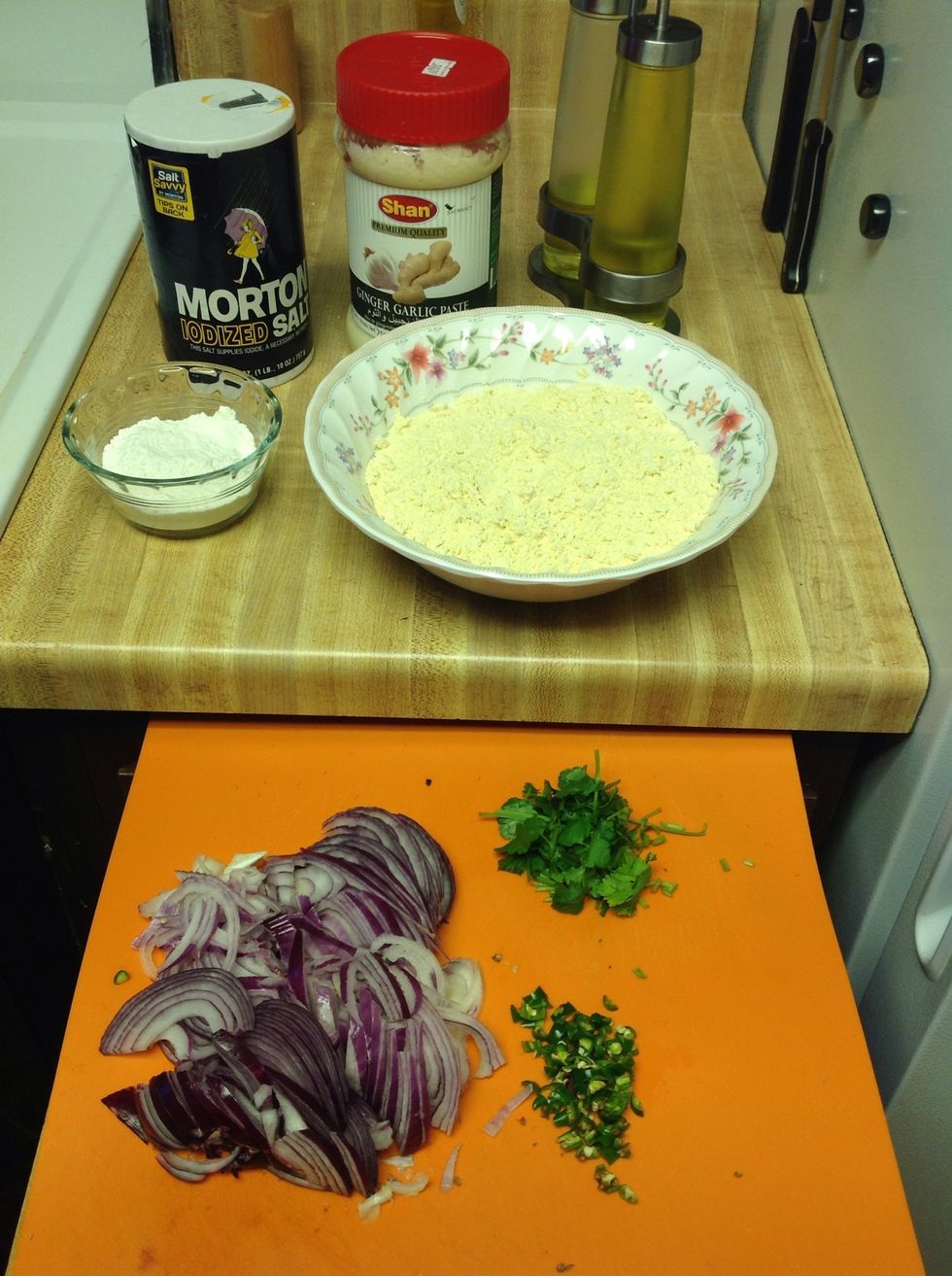 Key ingredients - chickpea/garbanzo flour, rice flour and onions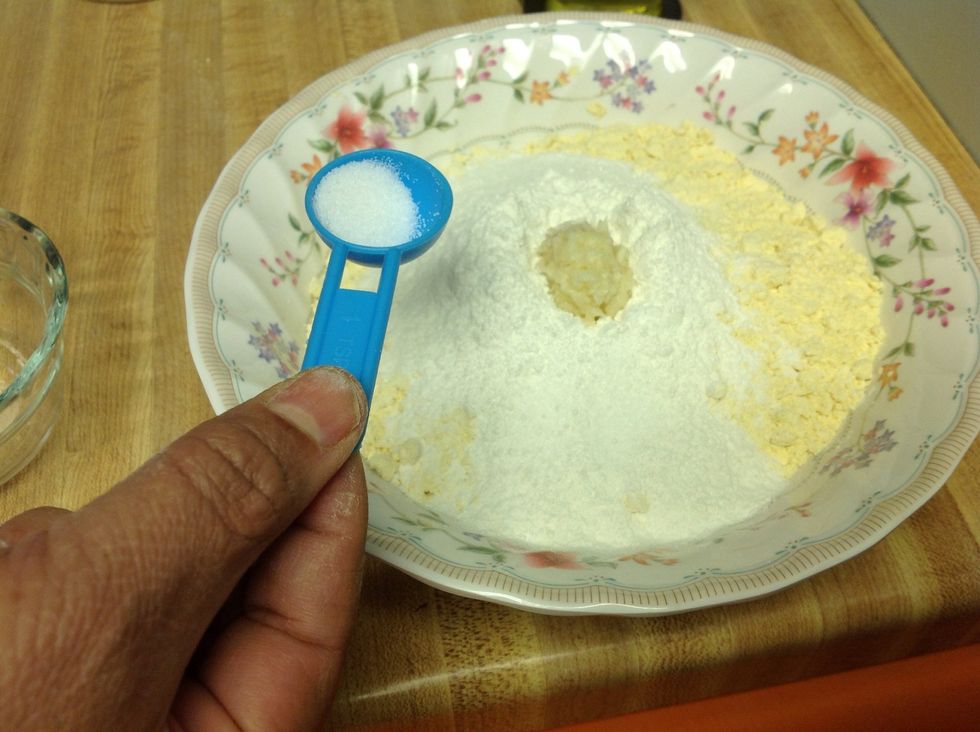 Add rice flour, ginger garlic paste and salt to the chickpea flour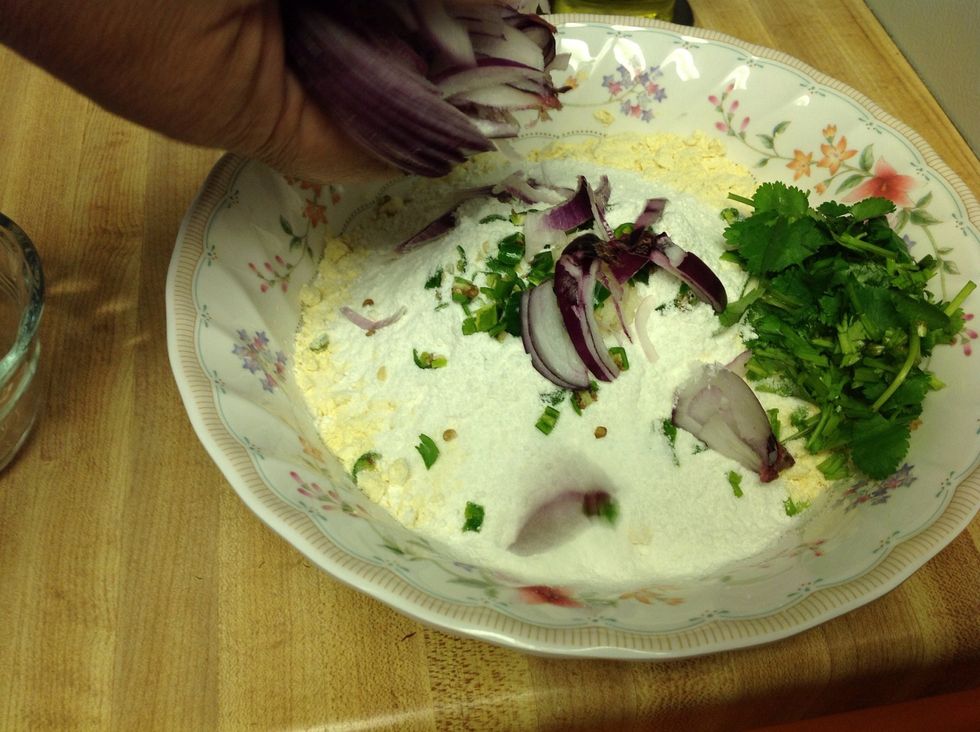 Add the sliced onions, green chillies and cilantro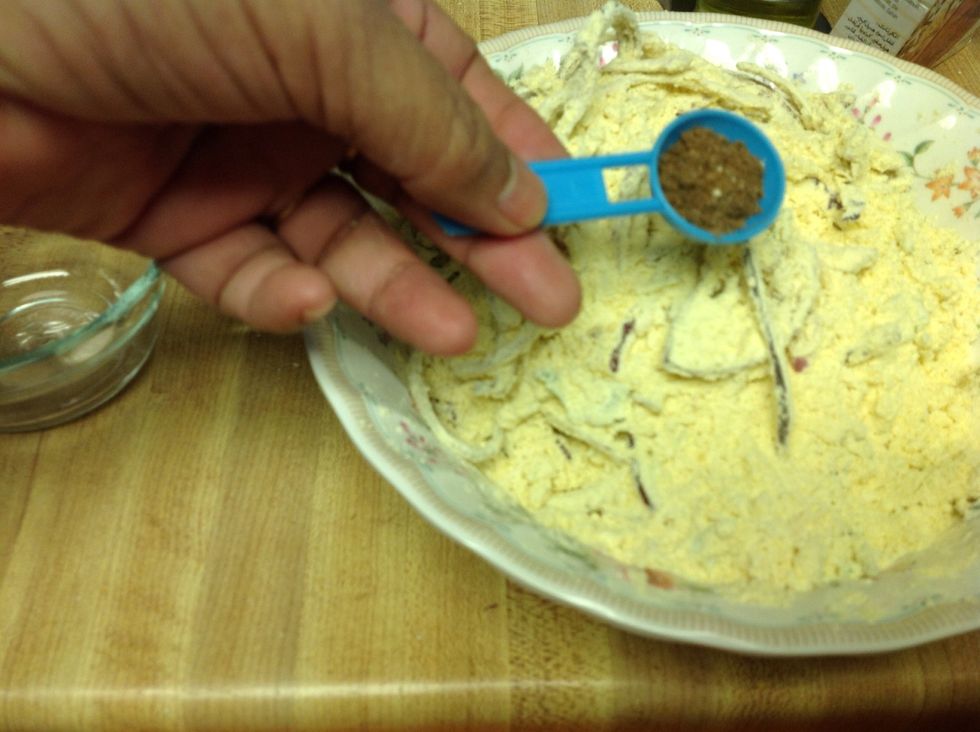 Add garam masala (blend of ground spices) or curry powder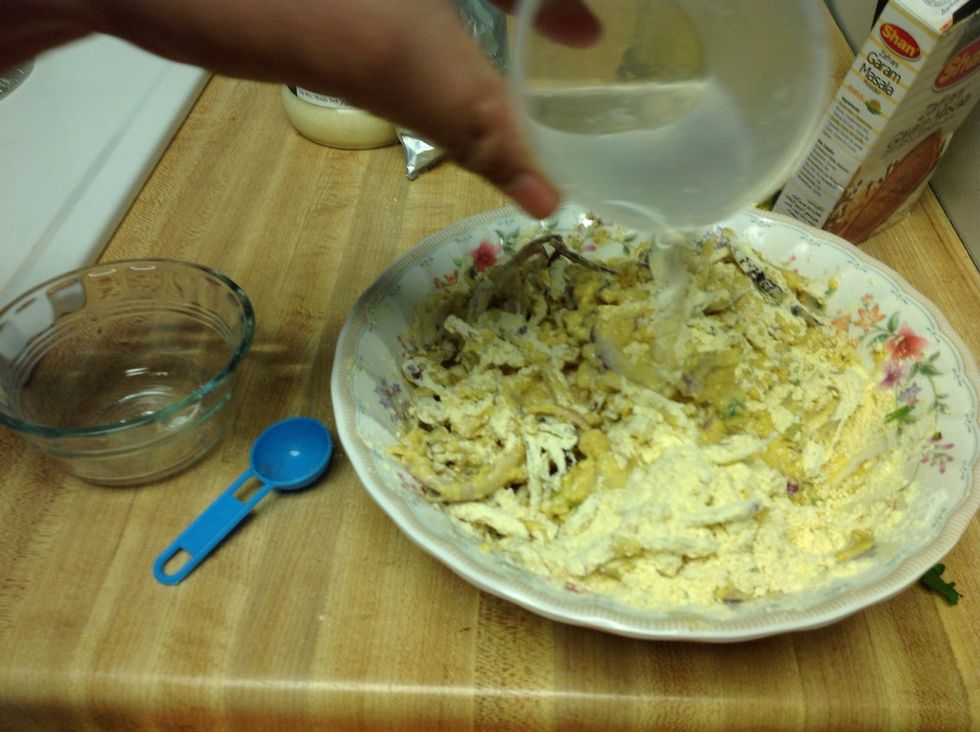 A cup of water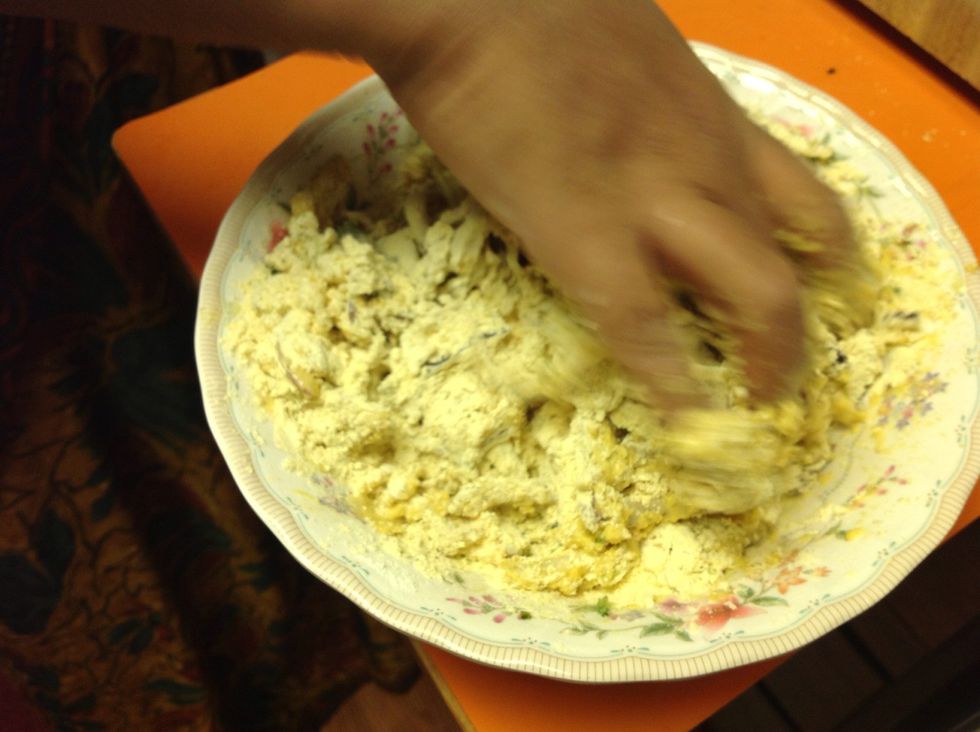 Mix mix mix.. Mixing with hand is easier.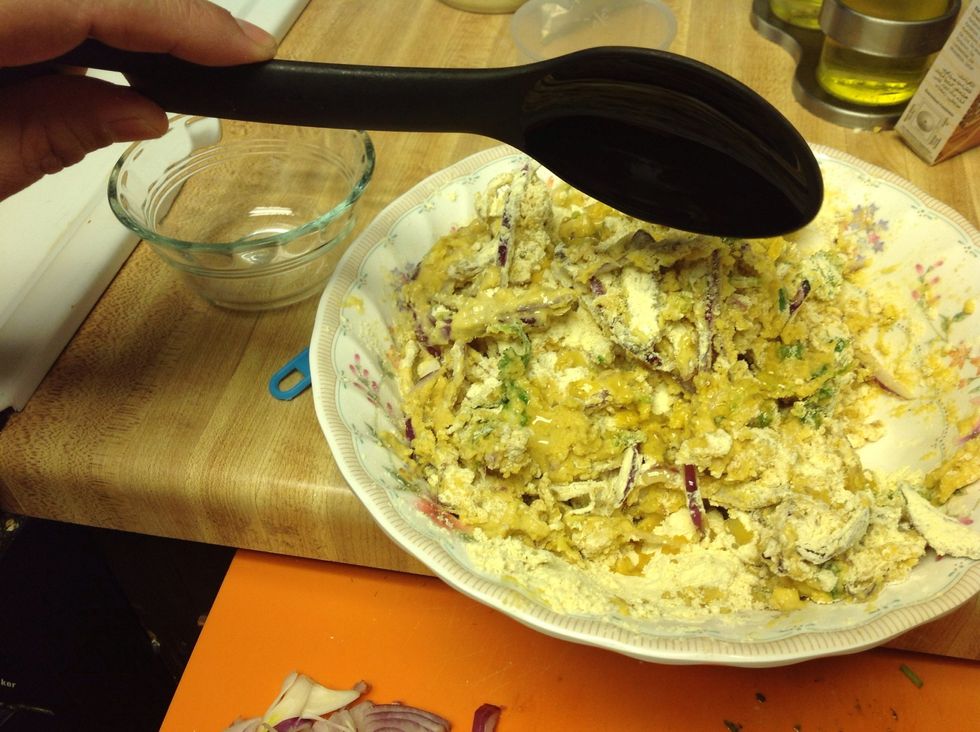 Add some 5 tbsp hot oil and mix again. Be very cautious.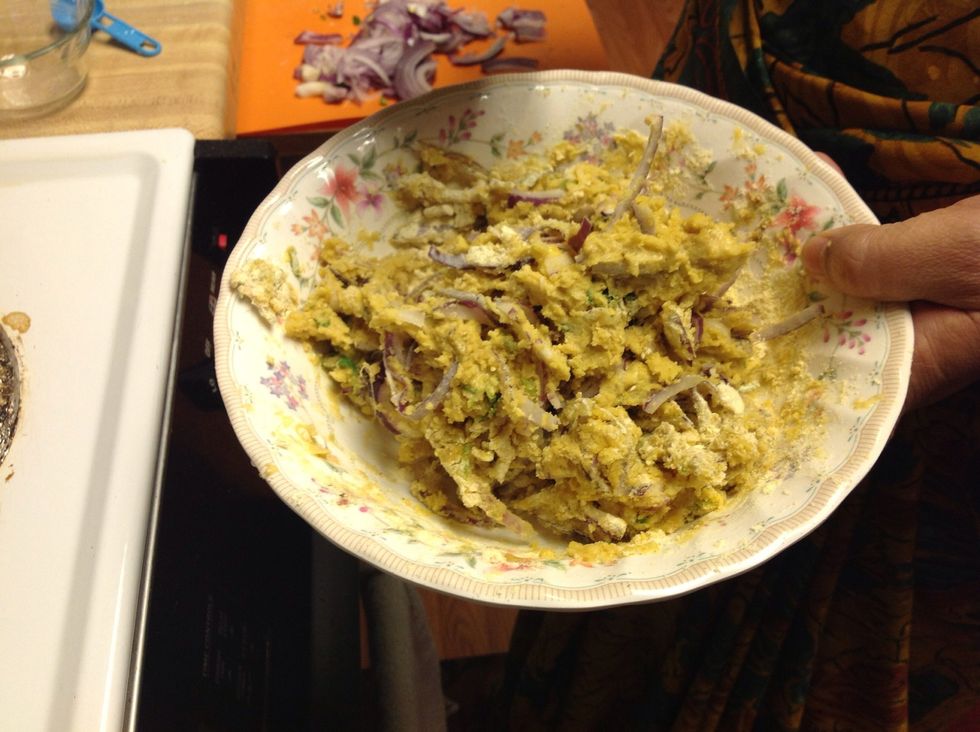 The mixture should look somewhat like cookie dough, a little lumpy.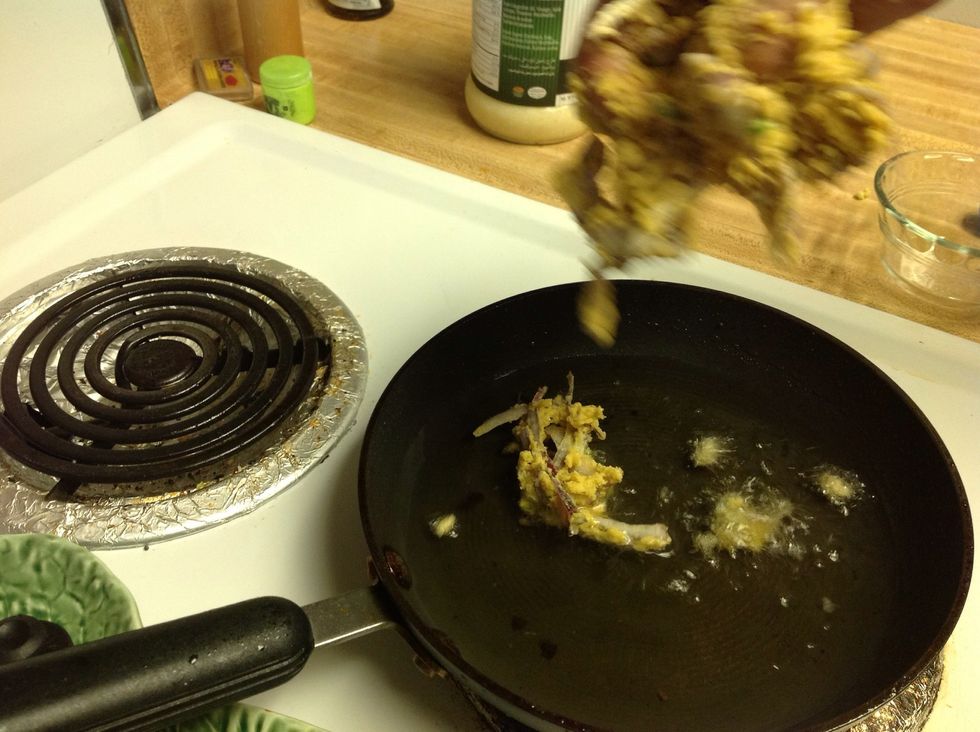 Drop the mixture into the oil. Drop with a fork or use hand.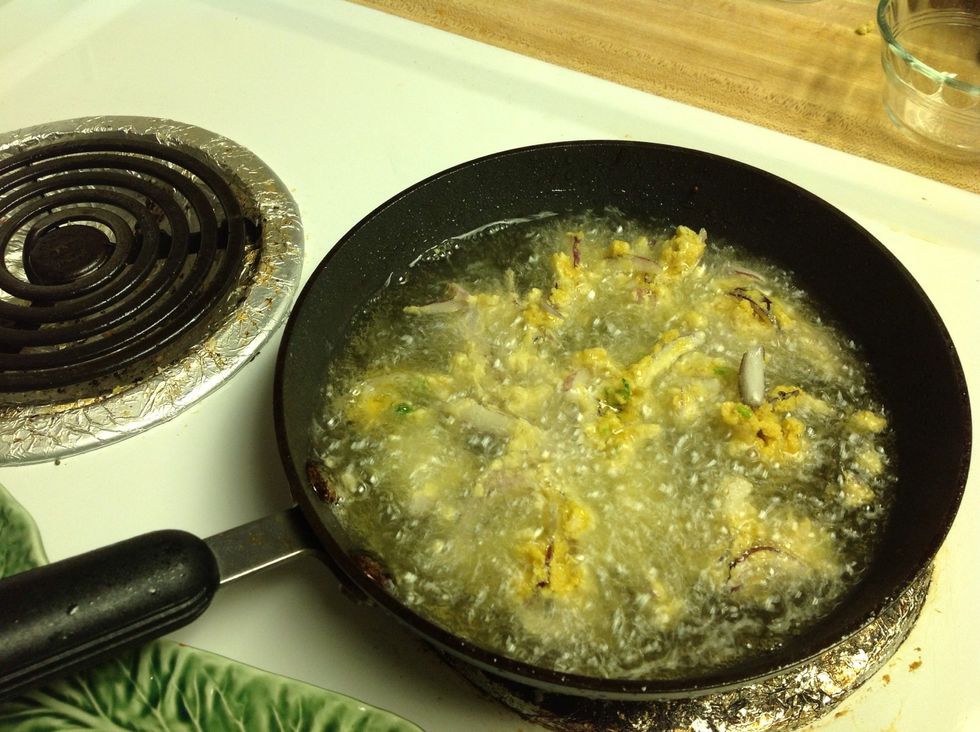 Deep fry till golden brown.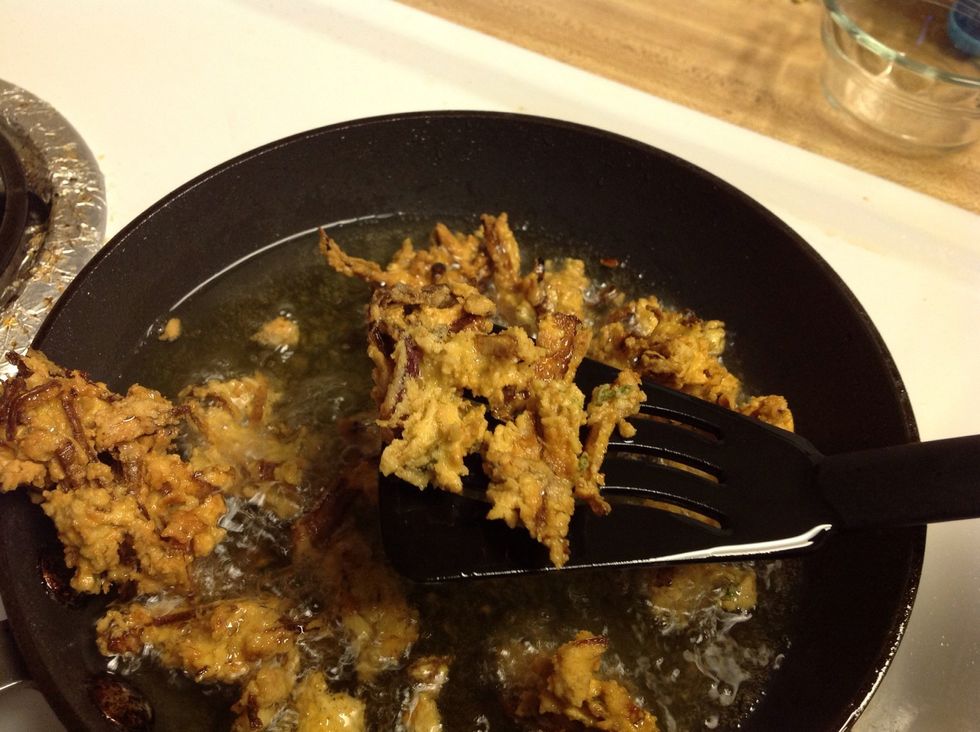 Serve hot and store in airtight container.
2.0c Chickpea flour
1/2c Rice Flour
1.0 Large onion
2.0 Green chillies
1/4 Cilantro
Salt to taste
1/2tsp Garam masala or curry powder
3/4Tbsp Ginger garlic paste
Oil For Deep Frying