How to make one pot sausage & lentil stew with prunes
Easy and hearty one pot dish. Full of great flavours and some sweetness of a few prunes for good measure!
424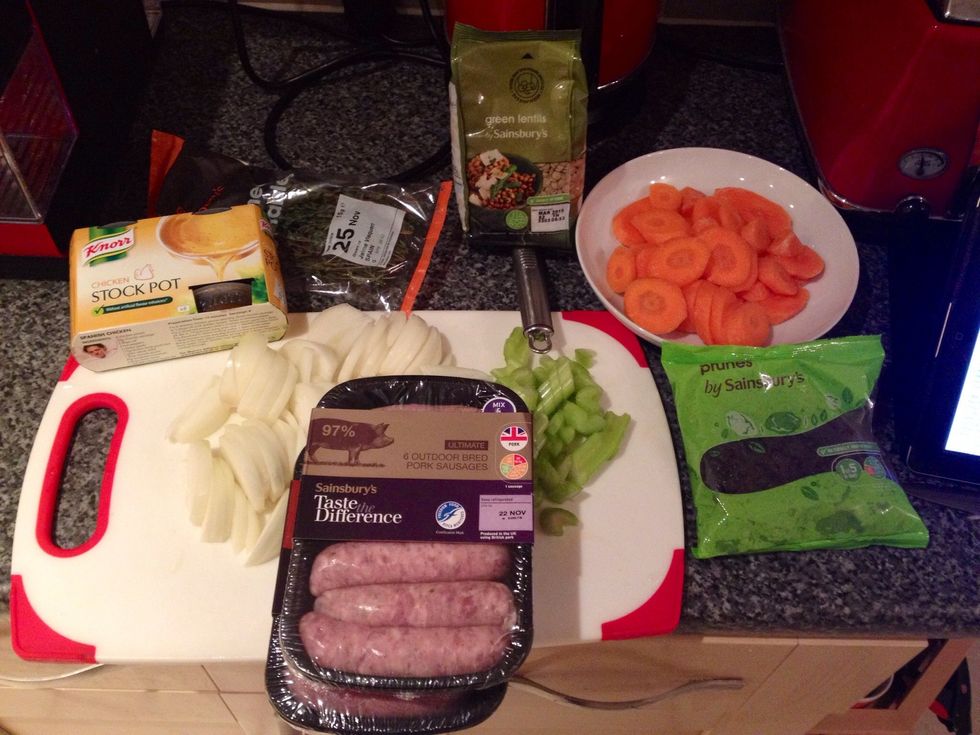 Assemble your ingredients
Preheat oven to 140 degrees C/285 degrees F/gas mark 1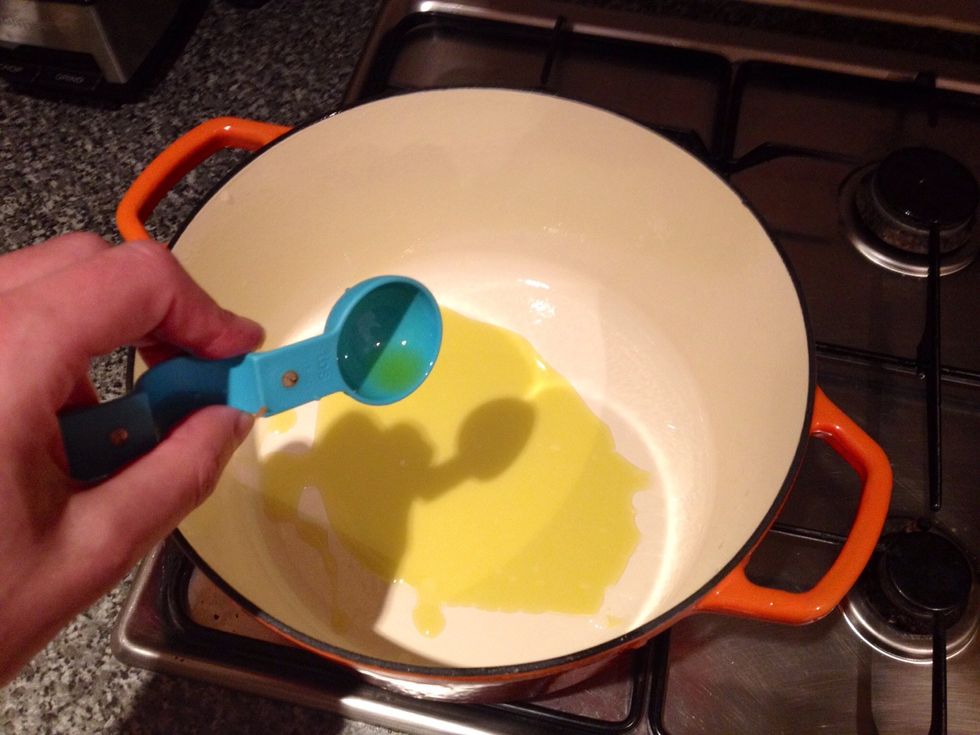 Heat two tablespoons of oil in a large casserole over a medium to low heat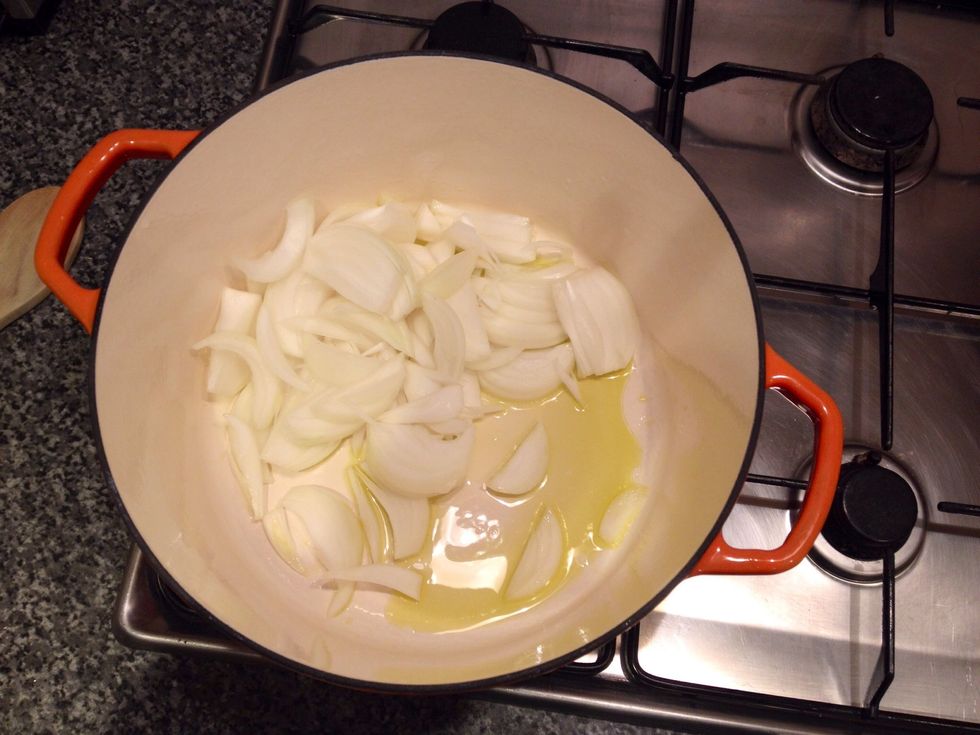 Add the onions. Let them sweat for 10-15 minutes, stirring regularly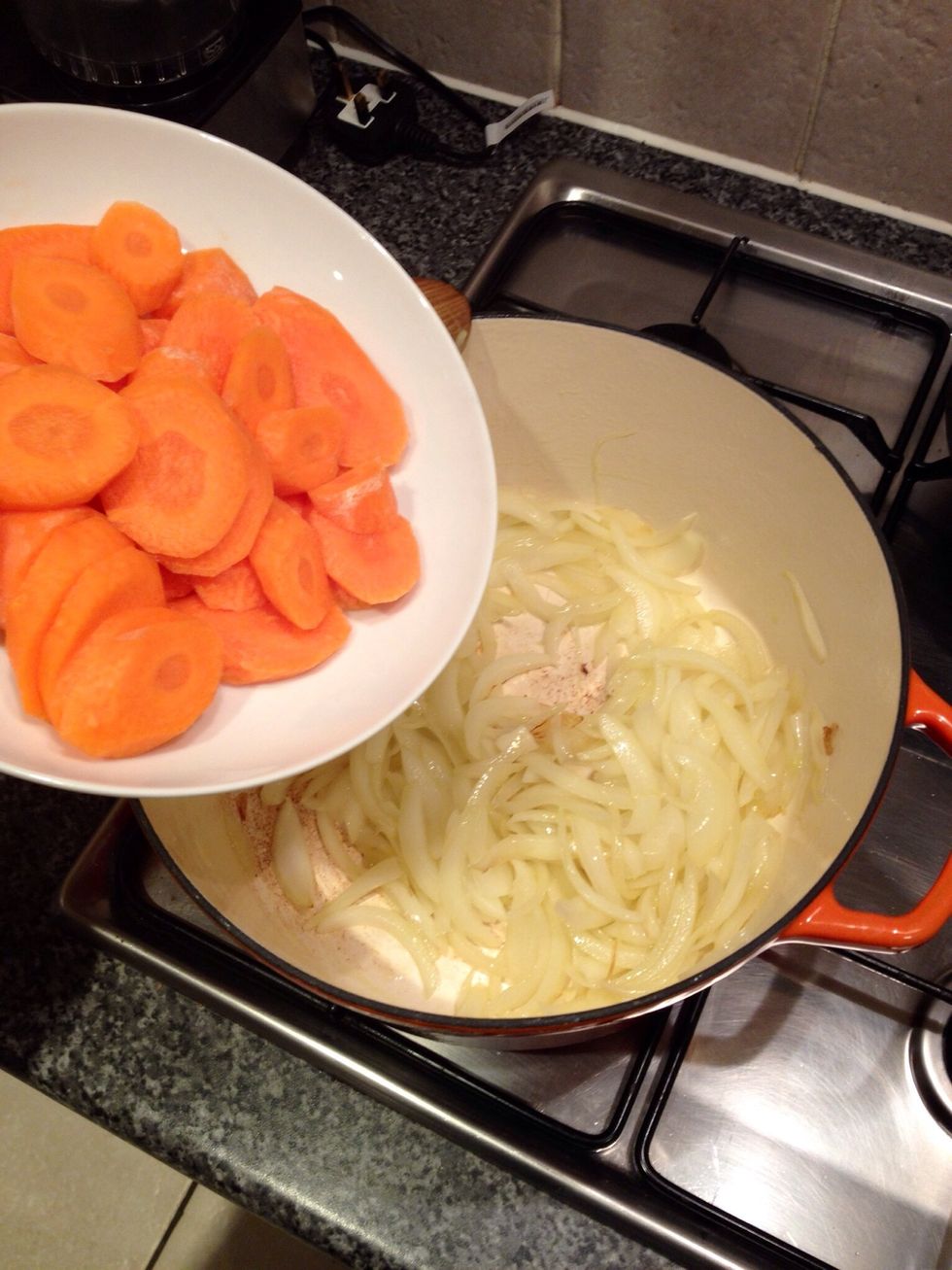 Add the carrots...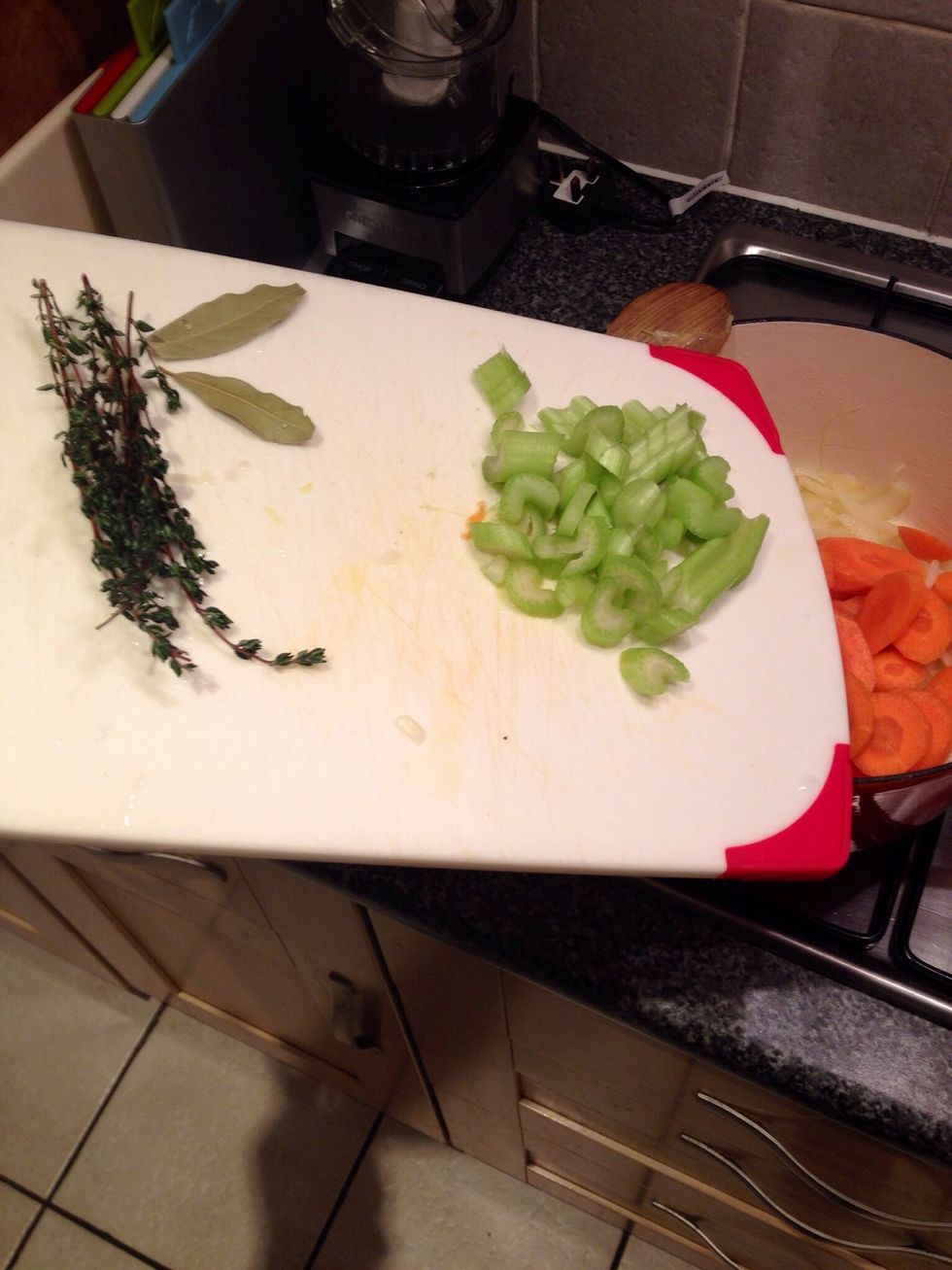 Celery, thyme and bay (if using)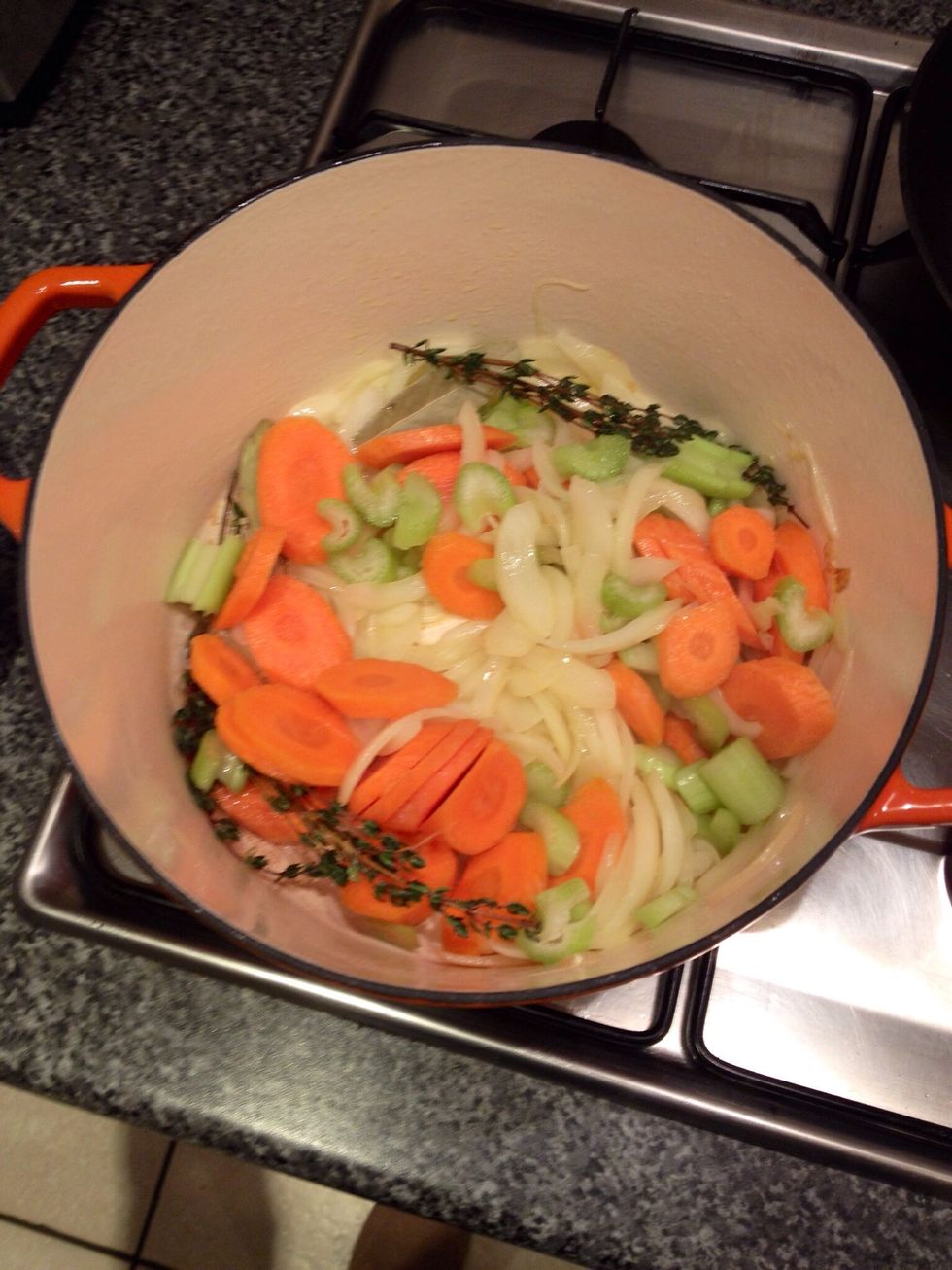 Here you go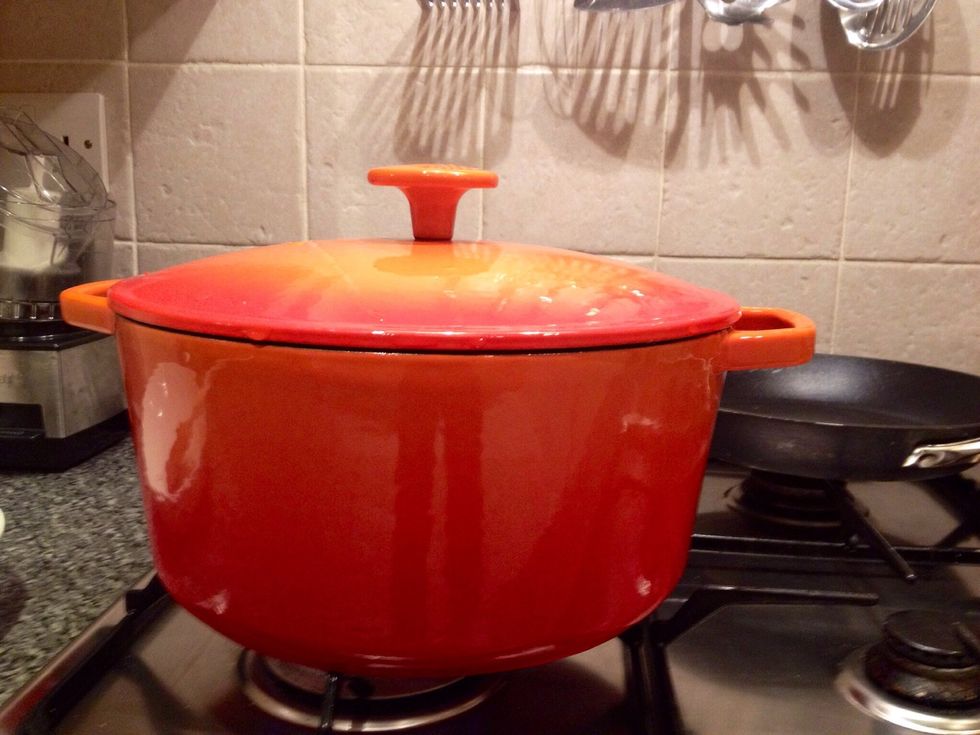 Cover and sweat for 10 minutes, stir from time to time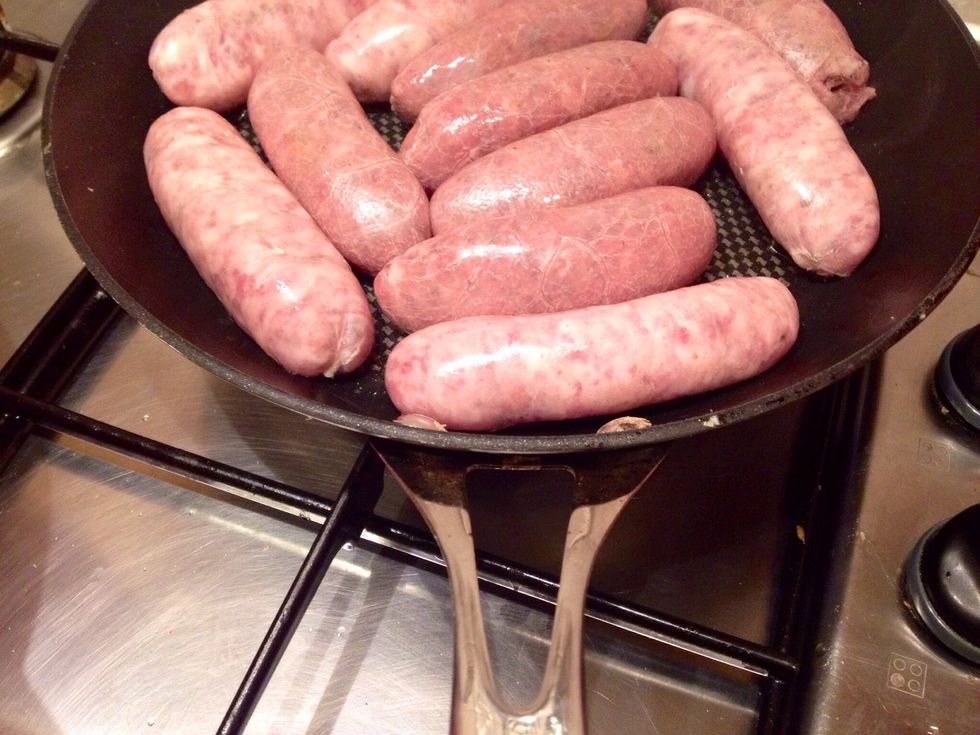 Heat a little oil in a frying pan and brown the sausages all over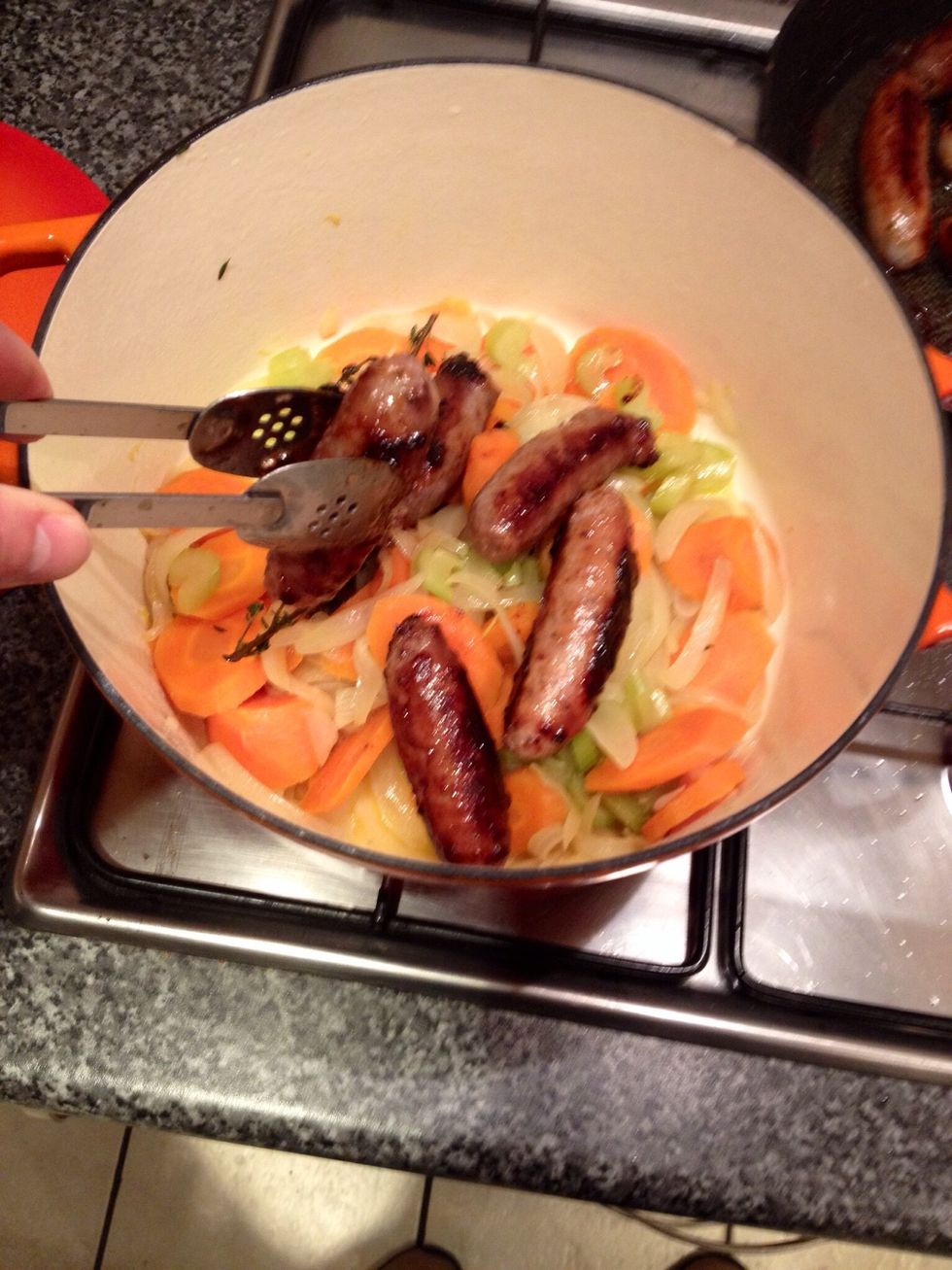 Add to casserole with the veg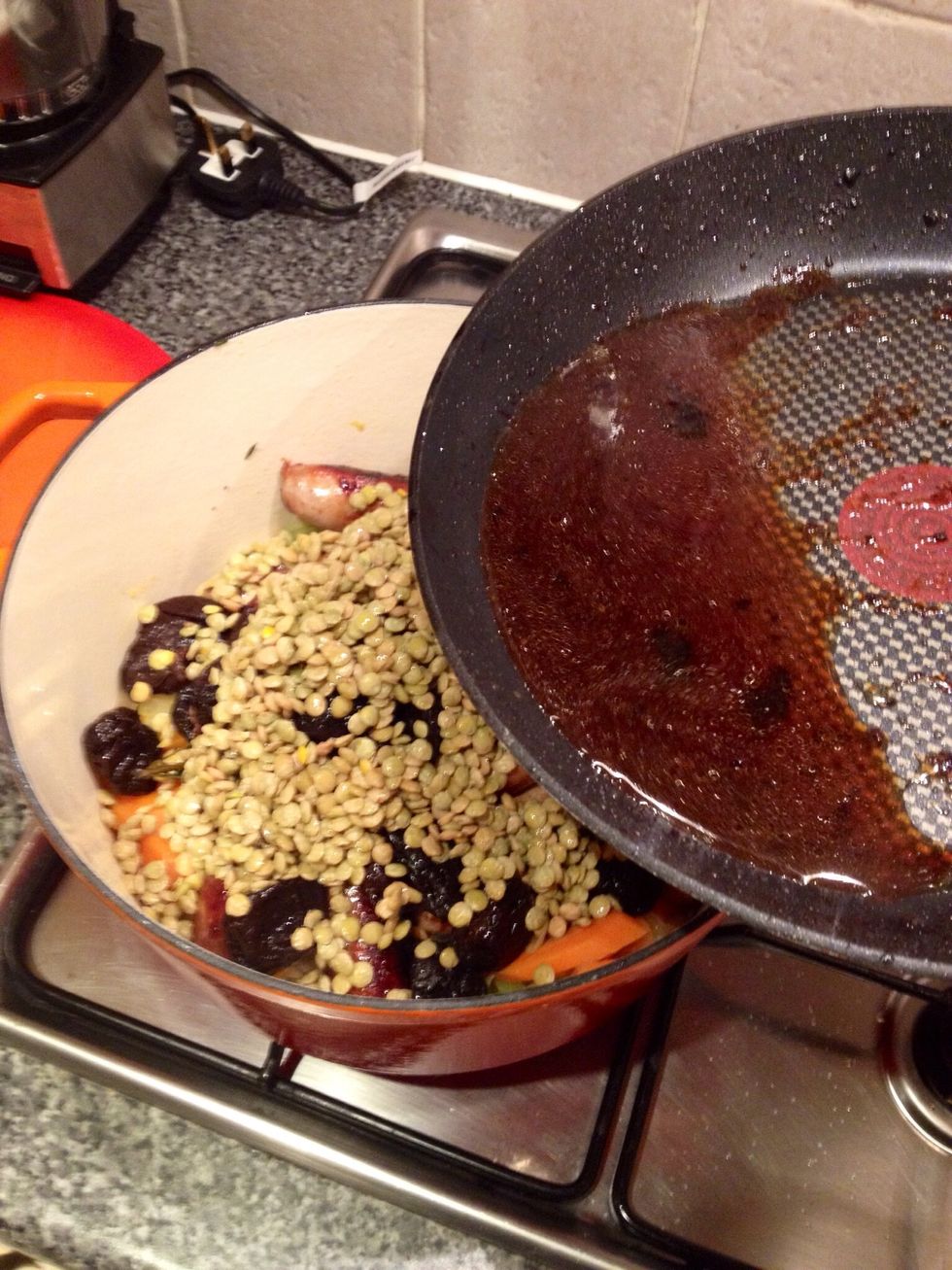 Add the lentils, prunes. Deglaze the frying pan with a drop of the stock, add to casserole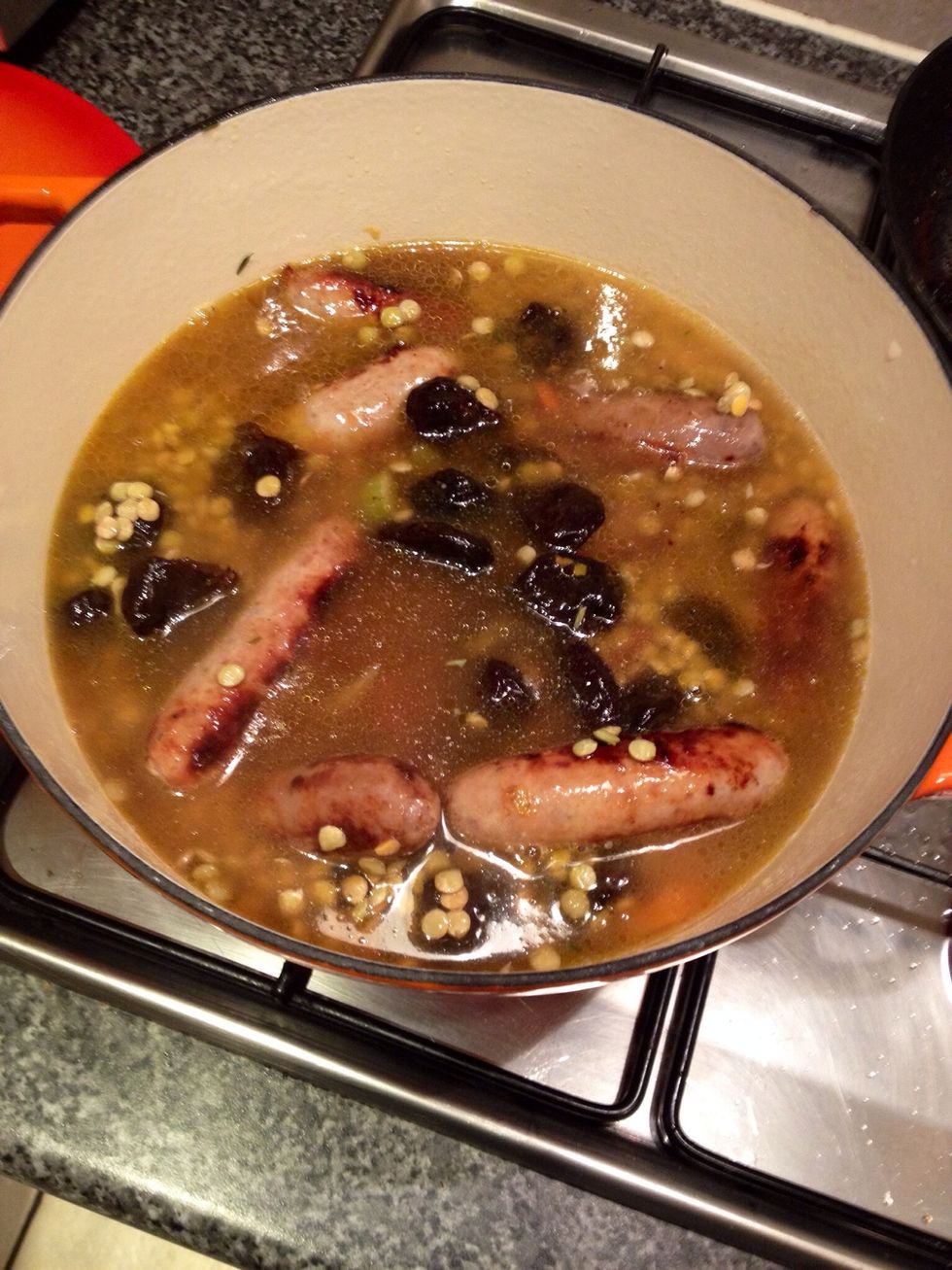 Add the rest of the stock and bring to a simmer. The liquid should just cover everything (you might need to add a splash of water)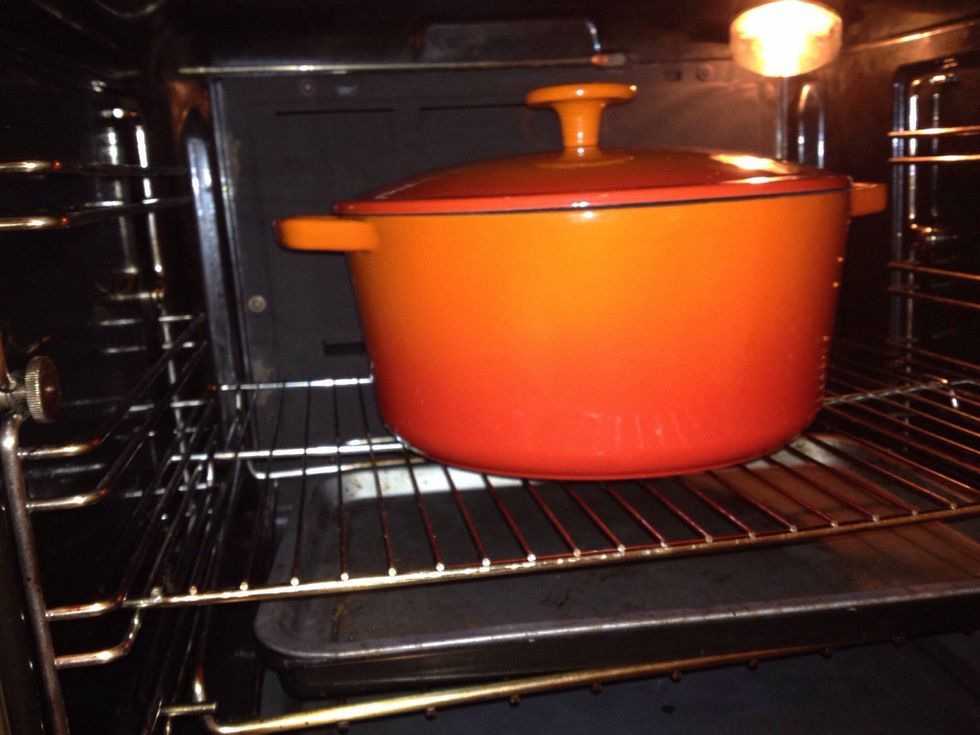 Transfer to over (covered) and bake for between 1 hour to 1 hour and a half. Stir halfway through
And here it is (difficult to present to look good but it tasted great)
3.0Tbsp Olive oil
2.0 Large onions, peeled and sliced
2.0 Medium carrots, peeled and sliced on the diagonal
2.0 Stems of celery, sliced on the diagonal
2.0 Bay leaves (optional)
2.0 Sprigs of thyme (optional)
8.0 Good quality sausages
500.0ml Chicken stock
150.0g Puy, green or brown lentils rinsed
200.0g Pitted prunes
Sea salt and freshly ground pepper