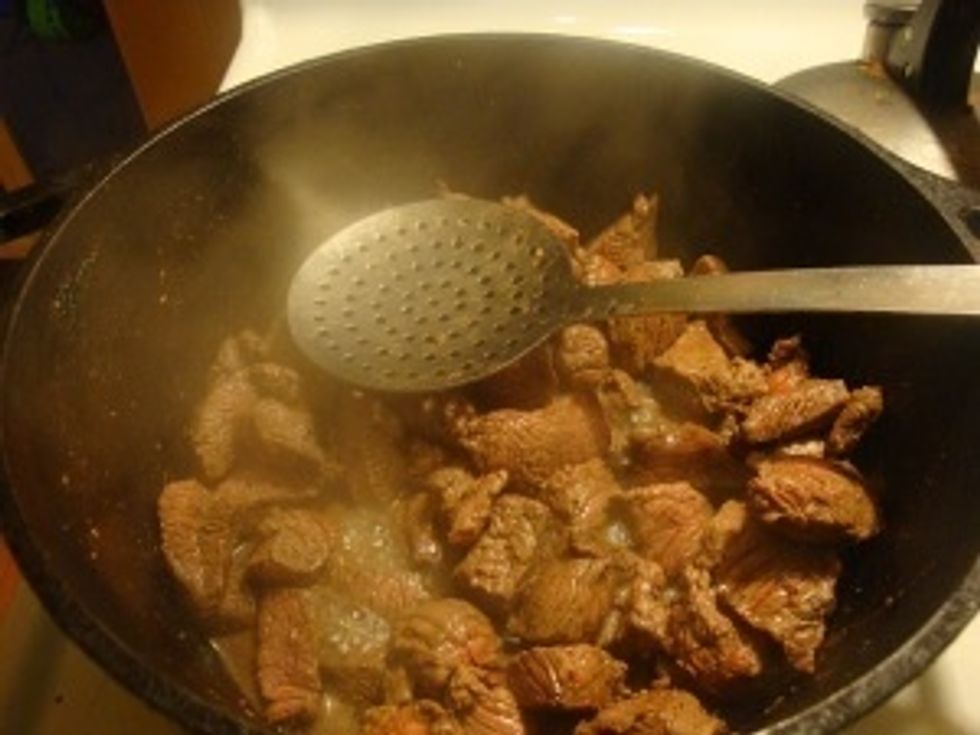 In a oven-proof dutch on medium add live oil, stew meat, salt, pepper and Emeril Essence. Cook stew meat until no longer pink on the outside. This is searing the meat it helps to keep in the juices!
Add diced potatoes and onions and mix thoroughly.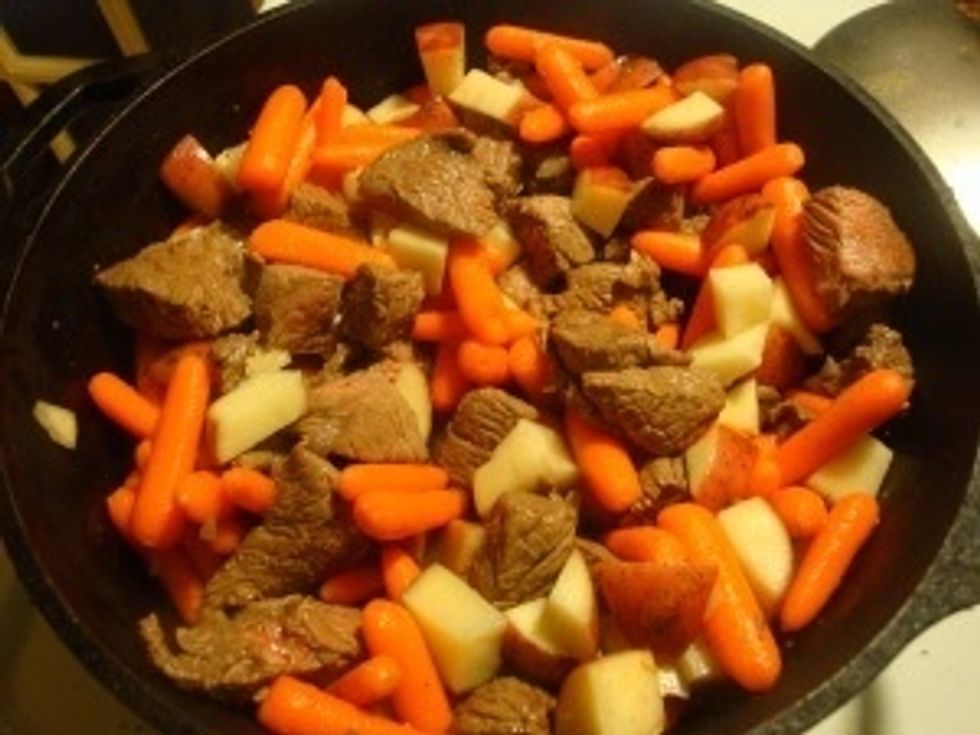 Next add baby carrots and vegetable broth and mix thoroughly
Cover oven-proof dutch oven an cook in oven for 1 hour until stew meat is no longer pink in the middle.
If the vegetables aren't really tender don't worry because you are going to, with the cover still on, let the stew sit on top of the stove for 25-30 minutes while the noodles cook.
5.0 large red potatoes, diced
1.0 16 oz. bag of baby carrots
1.0 onion, chopped
1/2lb lean stew meat
2.0c vegetable or beef stock
2.0Tbsp Olive Oil
1.0Tbsp Emeril Essence
salt and pepper, to taste
1.0 bag of egg noodles or rice
Oven proof dutch oven
Maureen Uebelhoer
Army wife who loves to cook, sew, crochet, knit, make jewelry and whatever else I can do to get myself into trouble with. Follow me on instagram: m_j511