Preheat oven to 375*. In a large oven-proof dutch oven over medium heat add olive oil and mined garlic and cook for 30 seconds.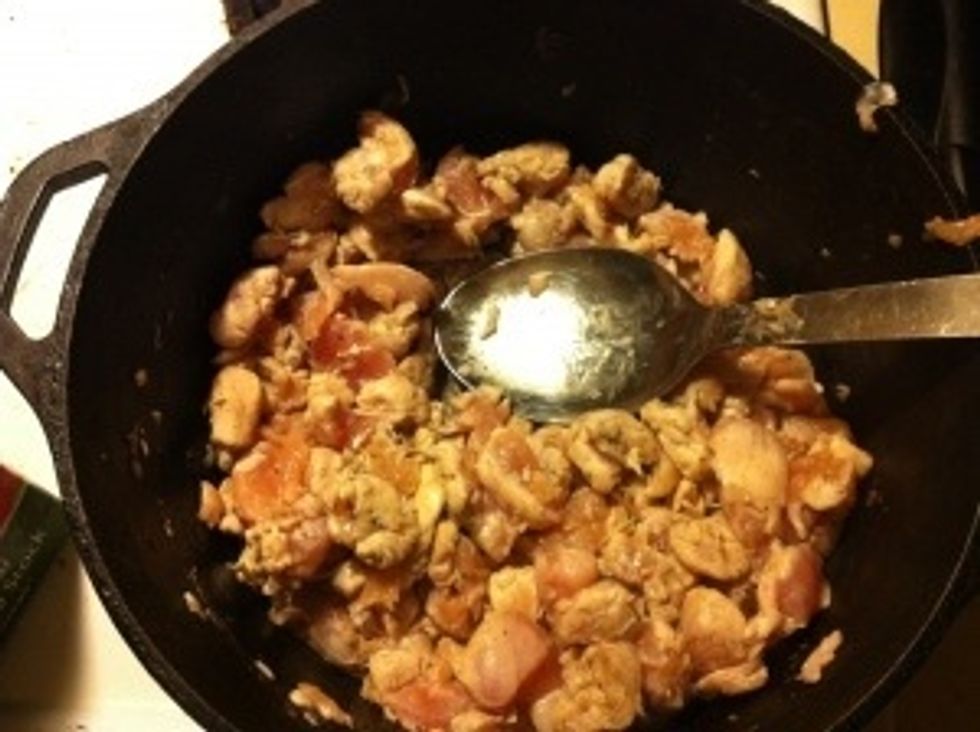 Next add the chicken and cook for about 10 minutes stirring constantly. I cooked the chicken until it was mostly cooked I didn't cook it all the way because I was afraid of over cooking the chicken.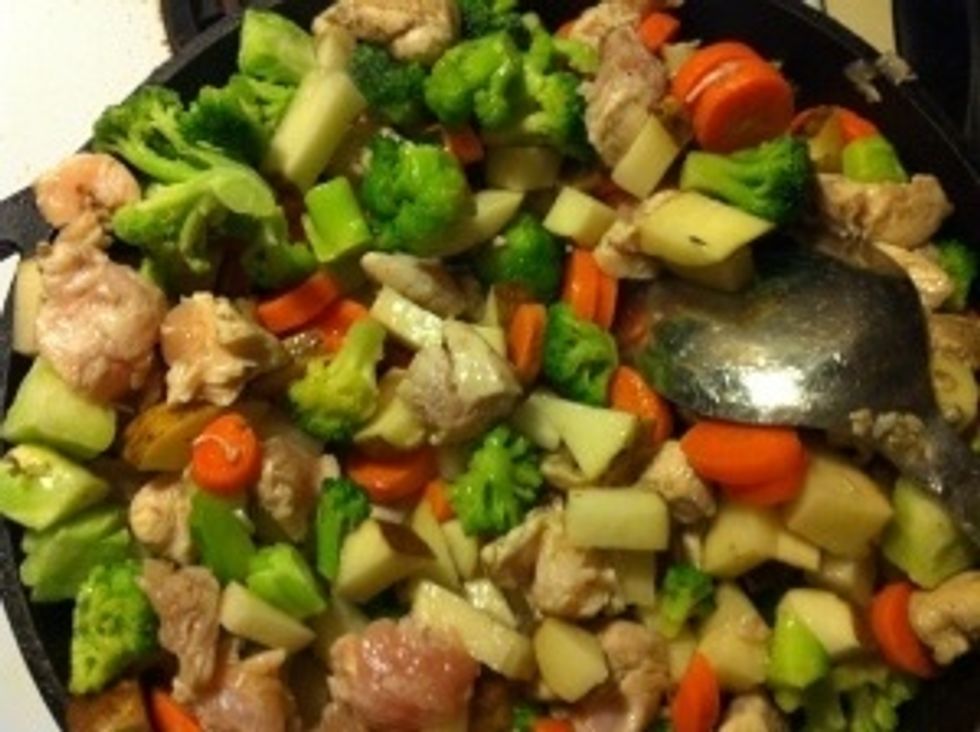 Next add the vegetable stock and the potatoes and the remaining ingredients and mix well.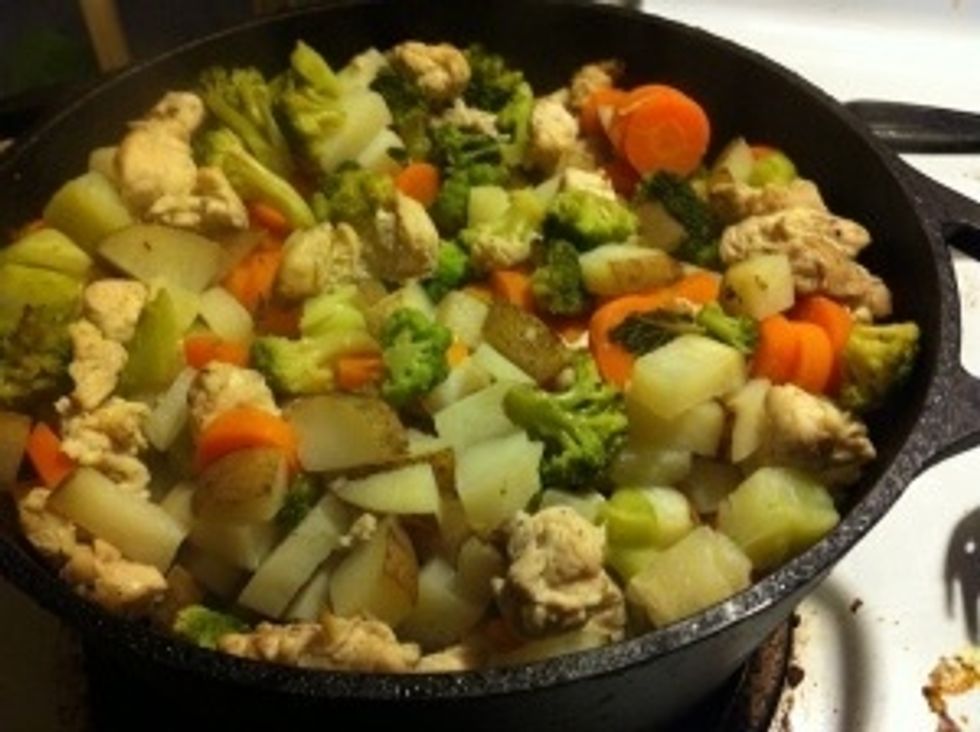 Cover and cook in the oven for about 45 minutes. Turn off the oven and leave the stew in the oven with the lid on while you cook the egg noodles or rice according to package directions.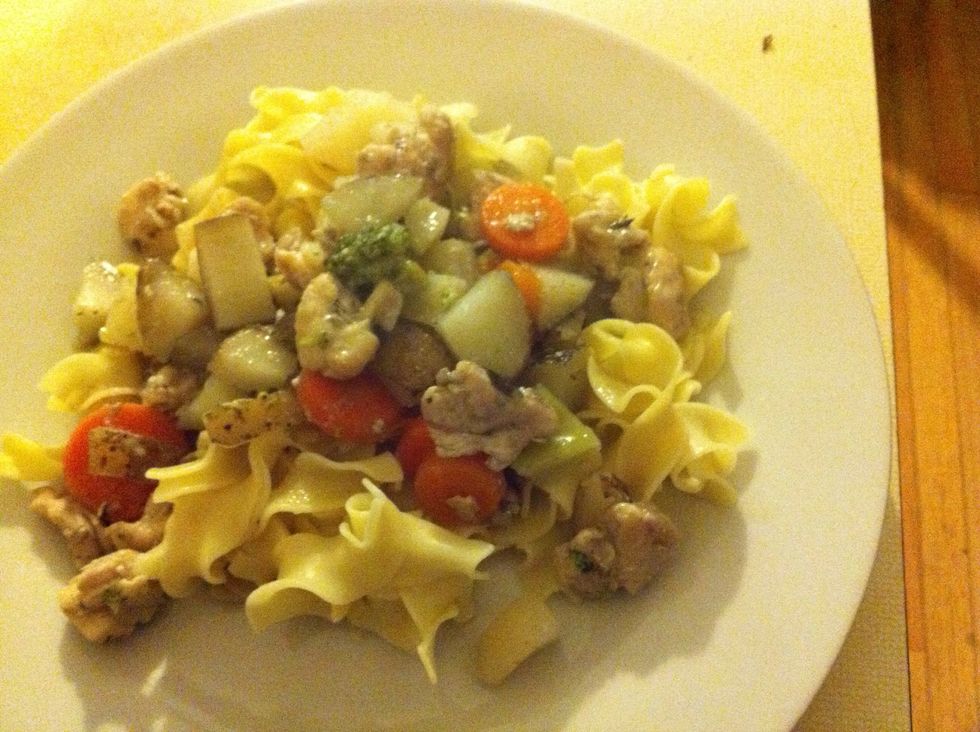 By doing this you are letting the meat rest as well as finishing the vegetables by steaming them. I do this for both the my chicken and beef stew recipes and it has turned out very very tender meat.
2.0lb boneless skinless chicken
tenders, cut up
2.0c Vegetable Stock
5.0 large potatoes, diced
1.0 16 oz bag frozen carrots
2.0c frozen broccoli florets
2.0Tbsp Olive Oil
2.0 cloves garlic, minced
2.0tsp dried thyme
2.0tsp dried sage
salt and pepper, to taste
1.0 bags of egg noodles
Maureen Uebelhoer
Army wife who loves to cook, sew, crochet, knit, make jewelry and whatever else I can do to get myself into trouble with. Follow me on instagram: m_j511