Make One-Minute Paleo Chocolate Microwave Cake
20
Dry Ingredients: 3 TBSP almond flour, 2 tsp coconut flour, 1 TBSP flax meal, 1/2 tsp baking powder, 1 1/2 TBSP unsweetened cocoa powder, Pinch sea salt
Wet Ingredients: 2 TBSP coconut oil, 3 TBSP pure maple syrup, 1 egg, 1 tsp vanilla extract
1. Place the dry ingredients in a small bowl and whisk to combine. 2. Melt the coconut oil in a 2 cup mug. Pour most of it into the dry ingredients leaving just enough to oil the sides of the cup.
3. Add the remaining wet ingredients to the dry ones and mix well. 4. Pour mixture into greased mug and microwave on high for 1 minute 30 seconds.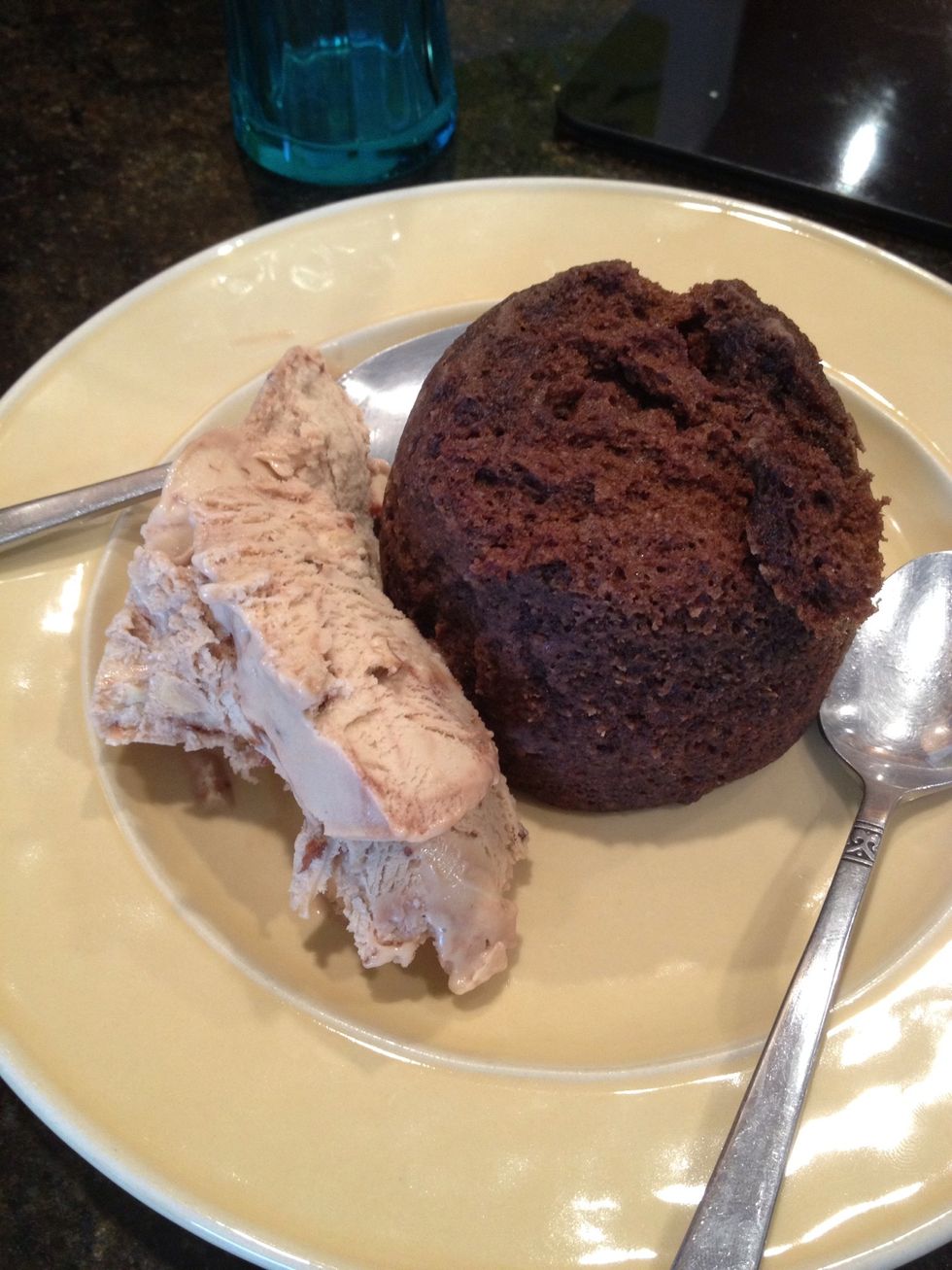 Wait 1-2 minutes then cover mug with a plate and flip over. I served it with coconut milk almond mocha fudge ice cream made by SO.
This was seriously better than any hot chocolate lava cake at a restaurant! It was full of sweet flavor and was nice and fluffy.
The creator of this guide has not included ingredients