One woman's quest to keep cooking while nursing a fractured wrist. Cooking to keep me sane and ease the pain
I have an operation on my wrist tomorrow so today is all about eating as healthily as I can. Salmon has lots of anti-inflammatory omega 3 fats. I served mine warm on lots of nutrient rich salad greens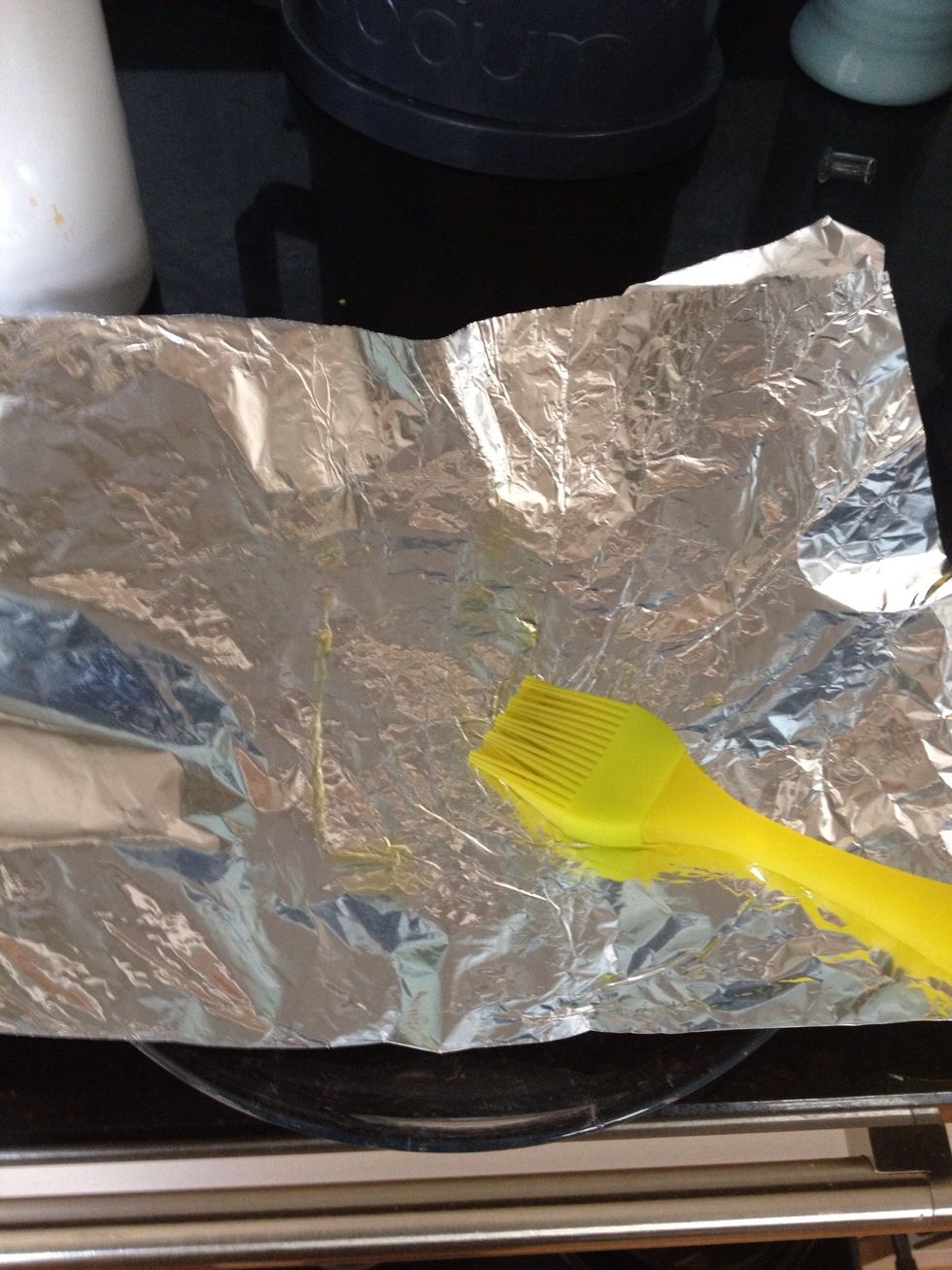 Tear off a large piece of aluminium foil about three times the size of your Salmon.Fold it in half then drizzle a little olive oil on top. Use a pastry brush to grease the centre 1/3 of the foil.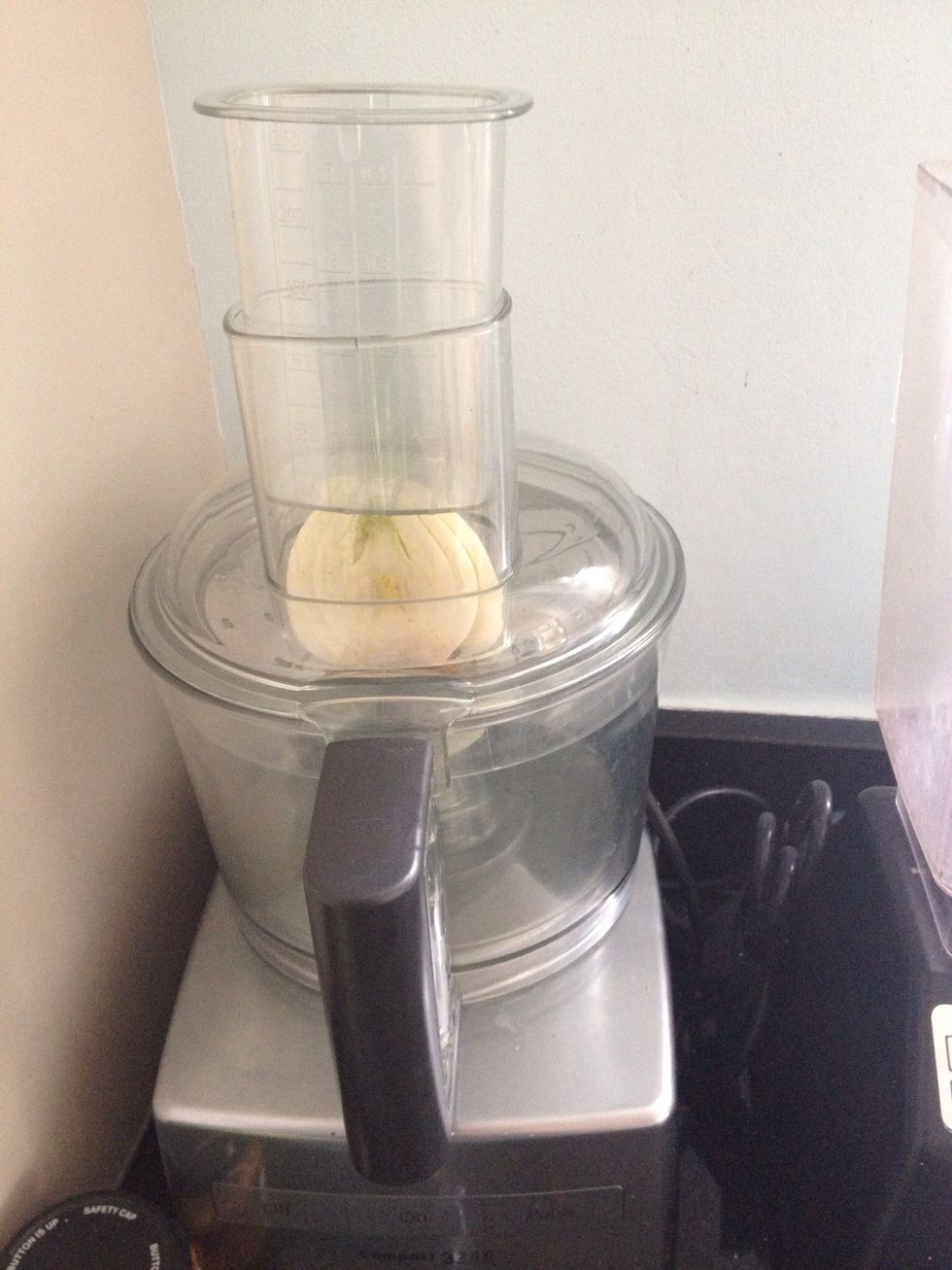 Heat your oven to around 200c (400f) or gas mark 6. Use a food processor slicing attachment to thinly slice fennel and spring onions - or ask a friend to help with this bit.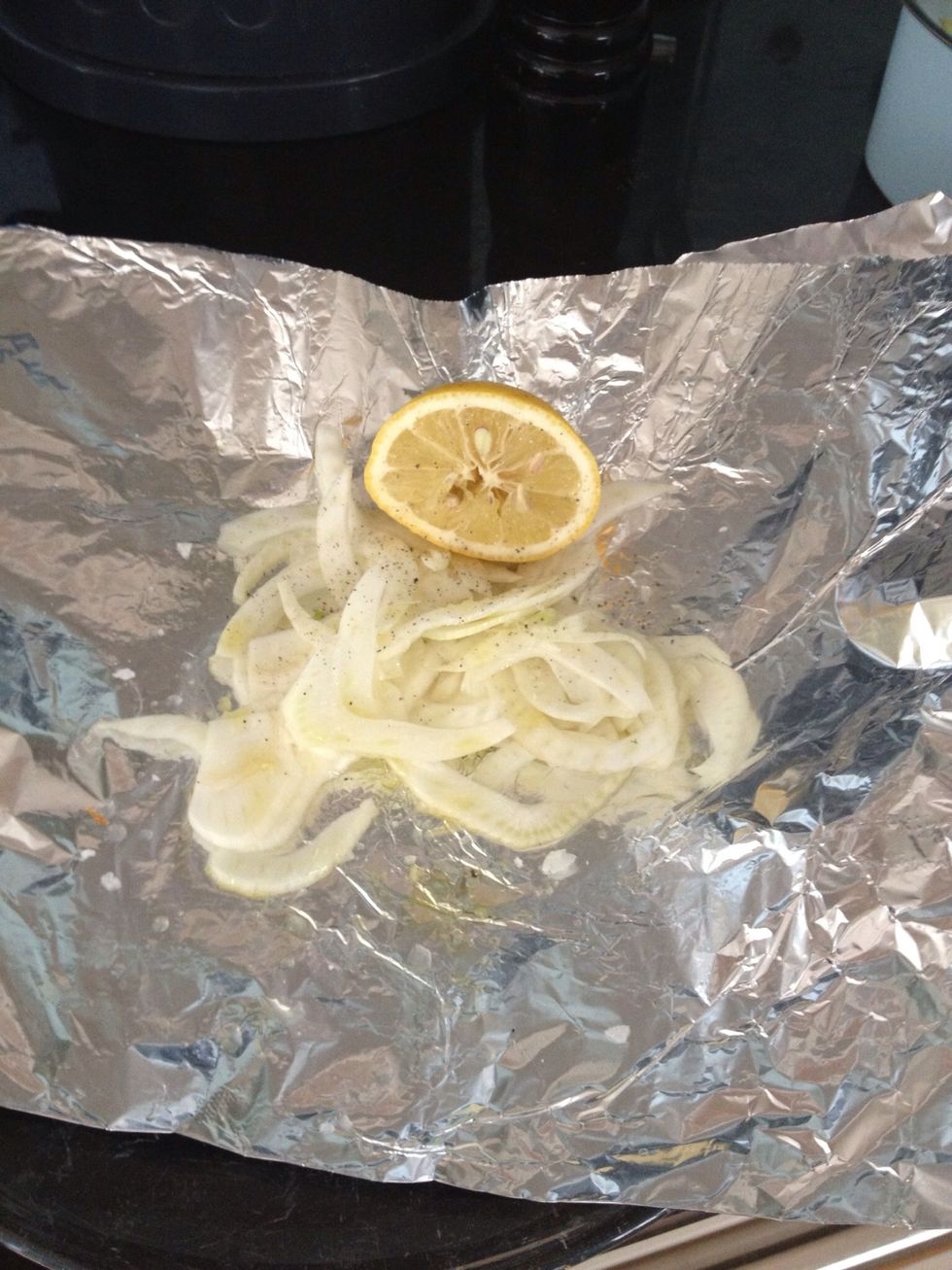 Put the fennel on the centre of the foil and squeeze some lemon over it (saving some for later). Season lightly.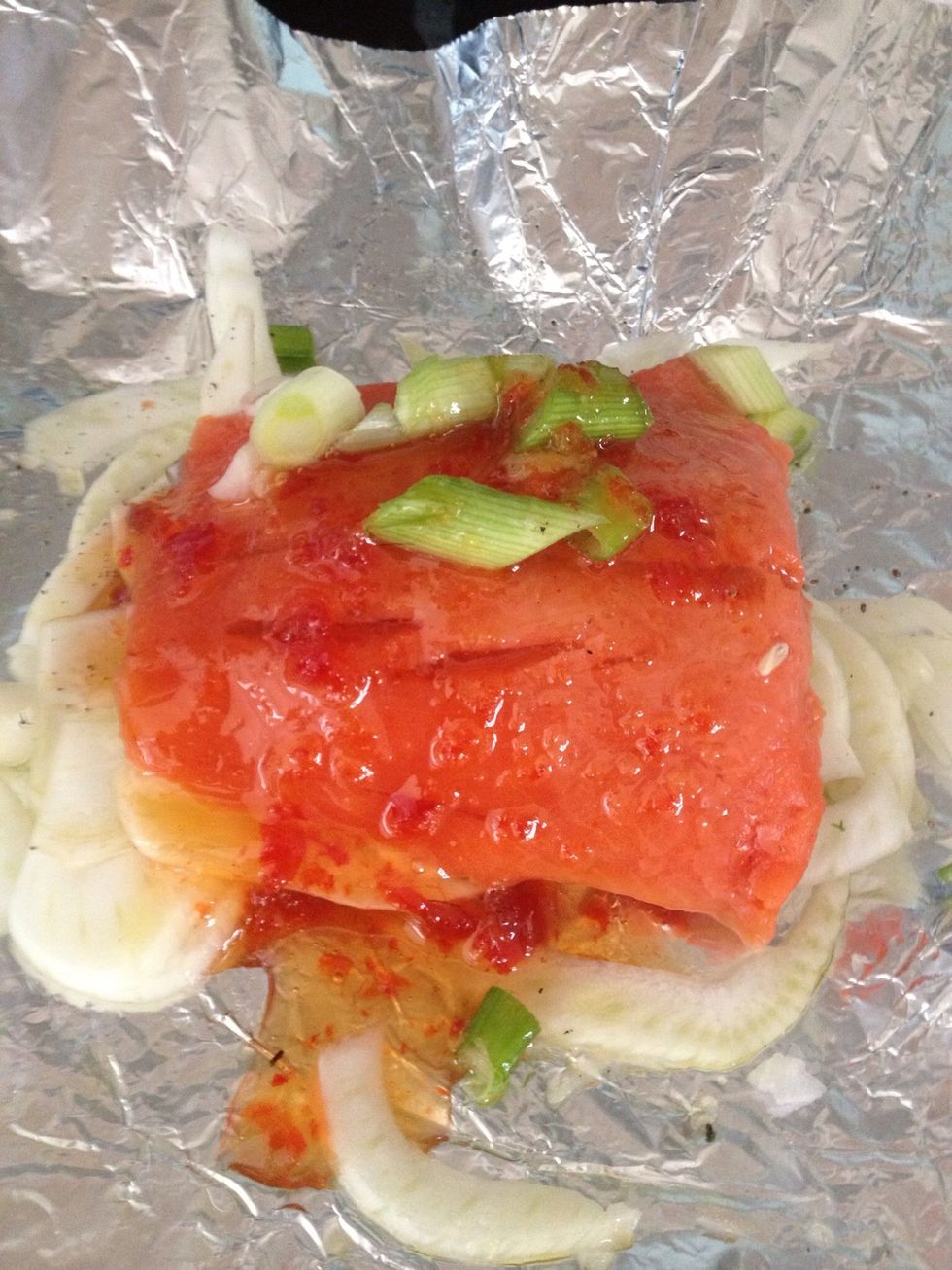 Place salmon fillet on top of the fennel. Squeeze on some lemon. Drizzle on the sesame & teriyaki. Scatter spring onions on top. Pour over the sweet chilli sauce (My favourite is from Riverford farms)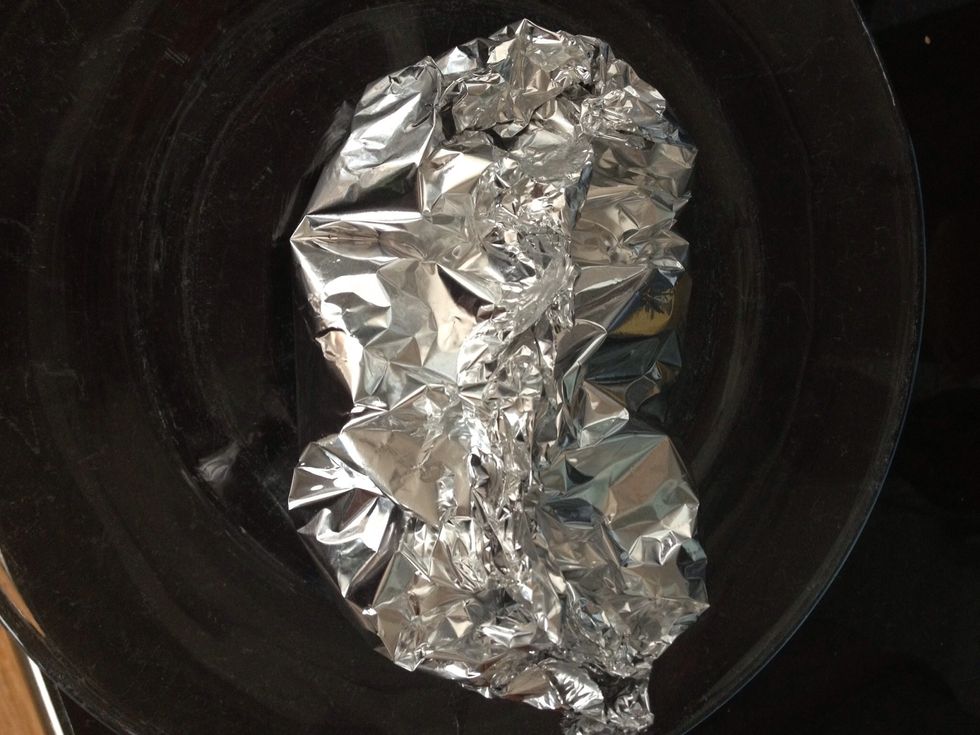 Close up your foil parcel pinching the sides together.Don't worry if it's a misshaped messy parcel. Be kind to yourself: we only have use of 1 hand & perfectly square parcels just aren't artistic!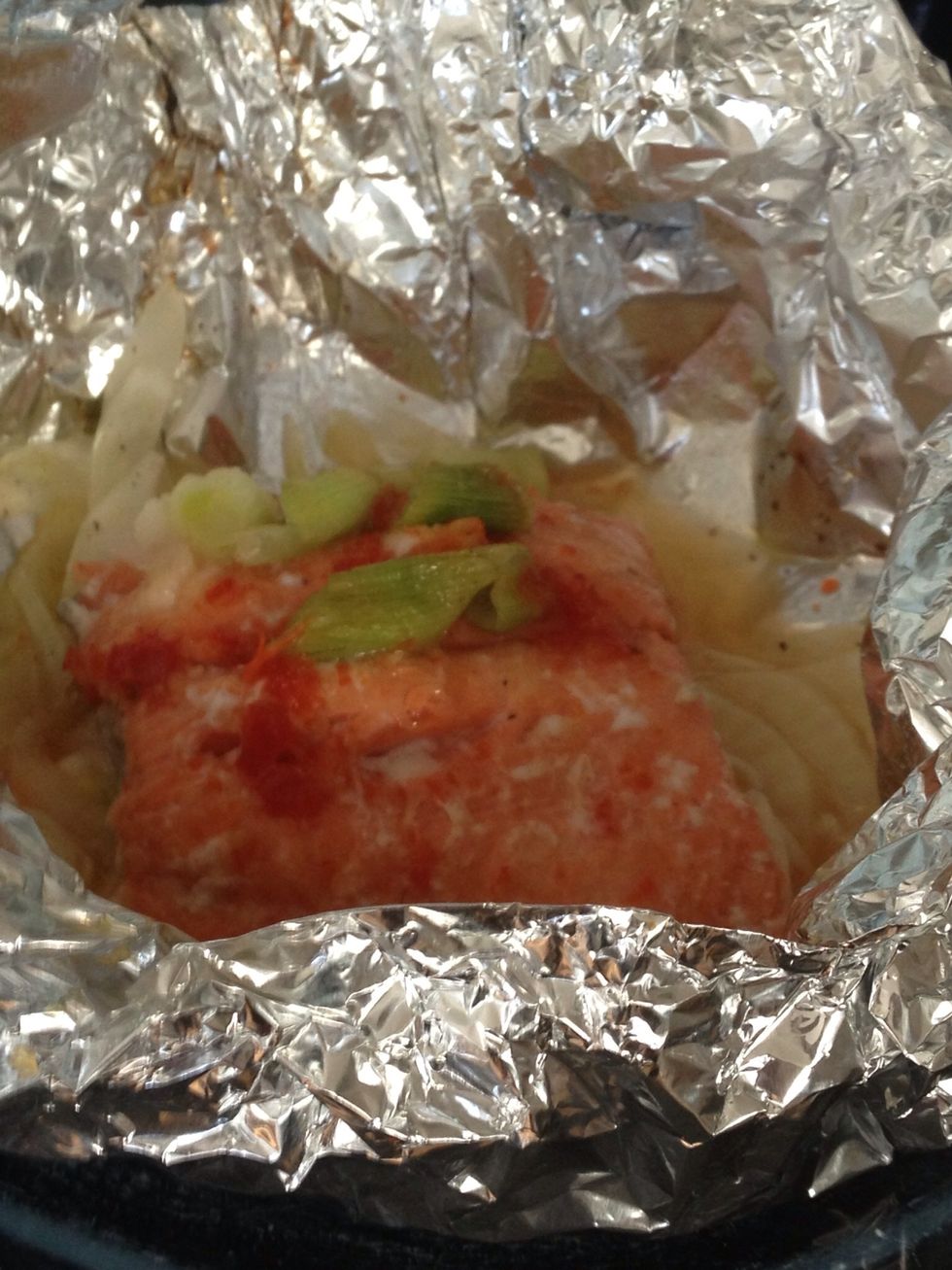 Put into pre- heated oven for 10-20 mins depending on the thickness. Mine was thin & took 10. Take it out to check if you're not sure (use an oven mitt) then 're-scrunch it' if it needs a bit longer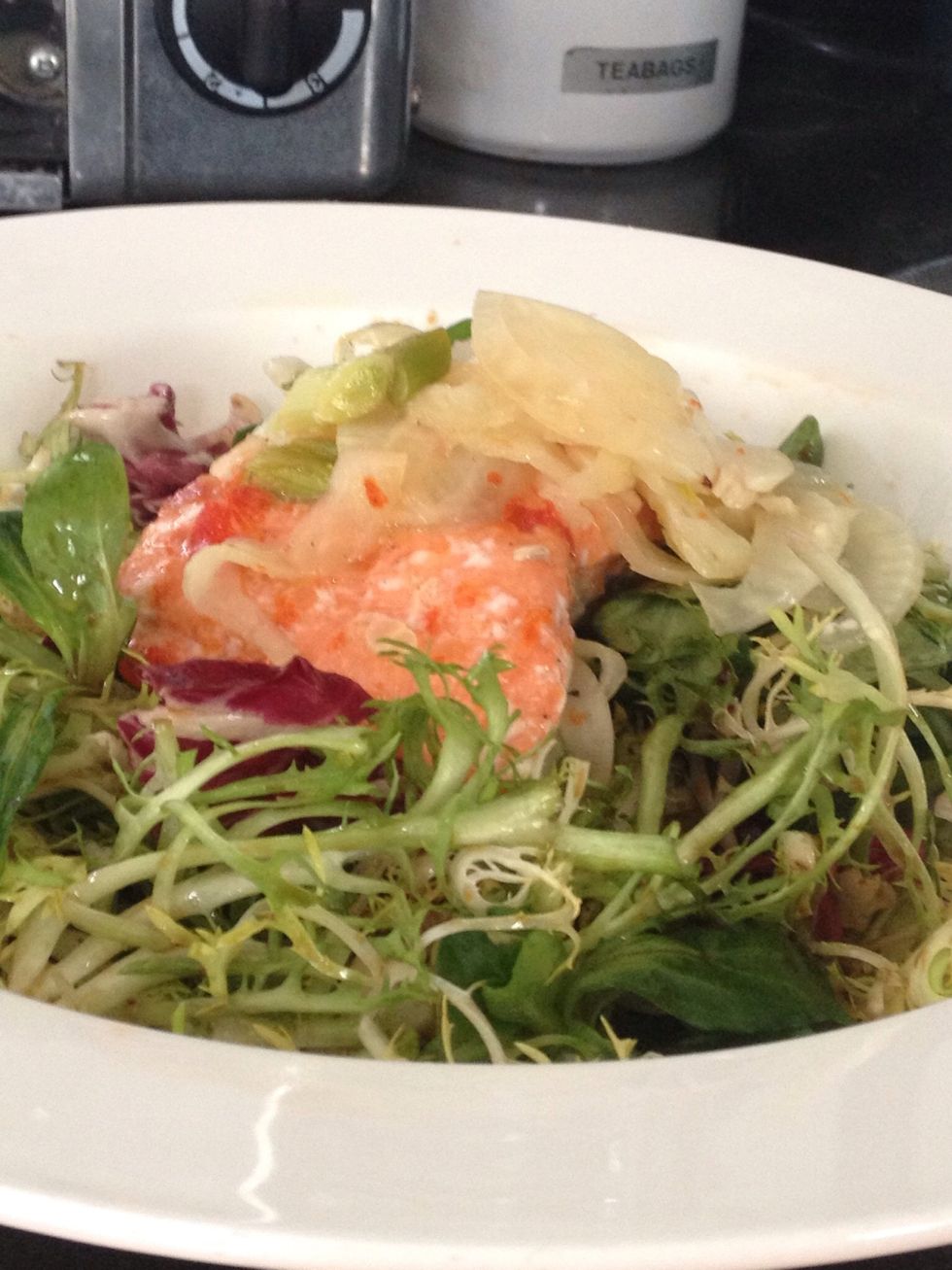 Serve on your green salad - the oils and juices make a beautiful warm dressing for the leaves.Eat straight away and enjoy. I hope you like the recipe. Be well everyone.
1.0 Salmon Fillet
1/2tsp Sesame oil
Dash of olive oil to brush foil
1/2 Small fennel bulb
1.0 Sliced spring onion
2.0tsp Sweet chilli sauce ( or to taste)
Portion of green salad leaves,rocket,watercress
1/2 Lemon (squeezed)
Splash of Soy or Teriyaki sauce
Large piece of foil
Food processor or friend 2 slice fennel & onions!