Cook the potatoes and onion by either 1 dicing and frying or 2 slicing and microwaving. If using the microwave, use a glass bowl, add a little olive oil and cover with cling film. About 10 minutes.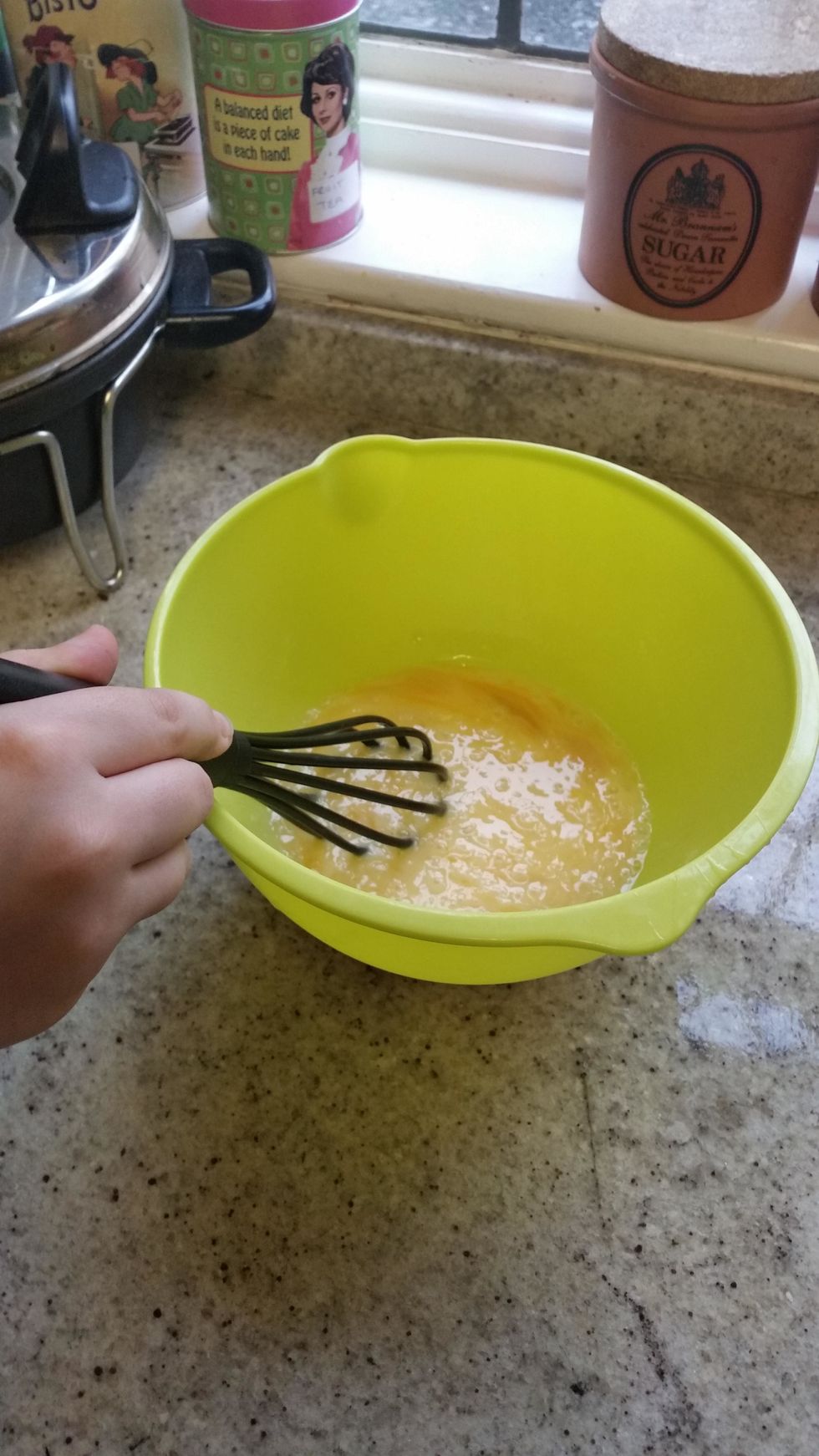 Whisk the eggs and season with salt.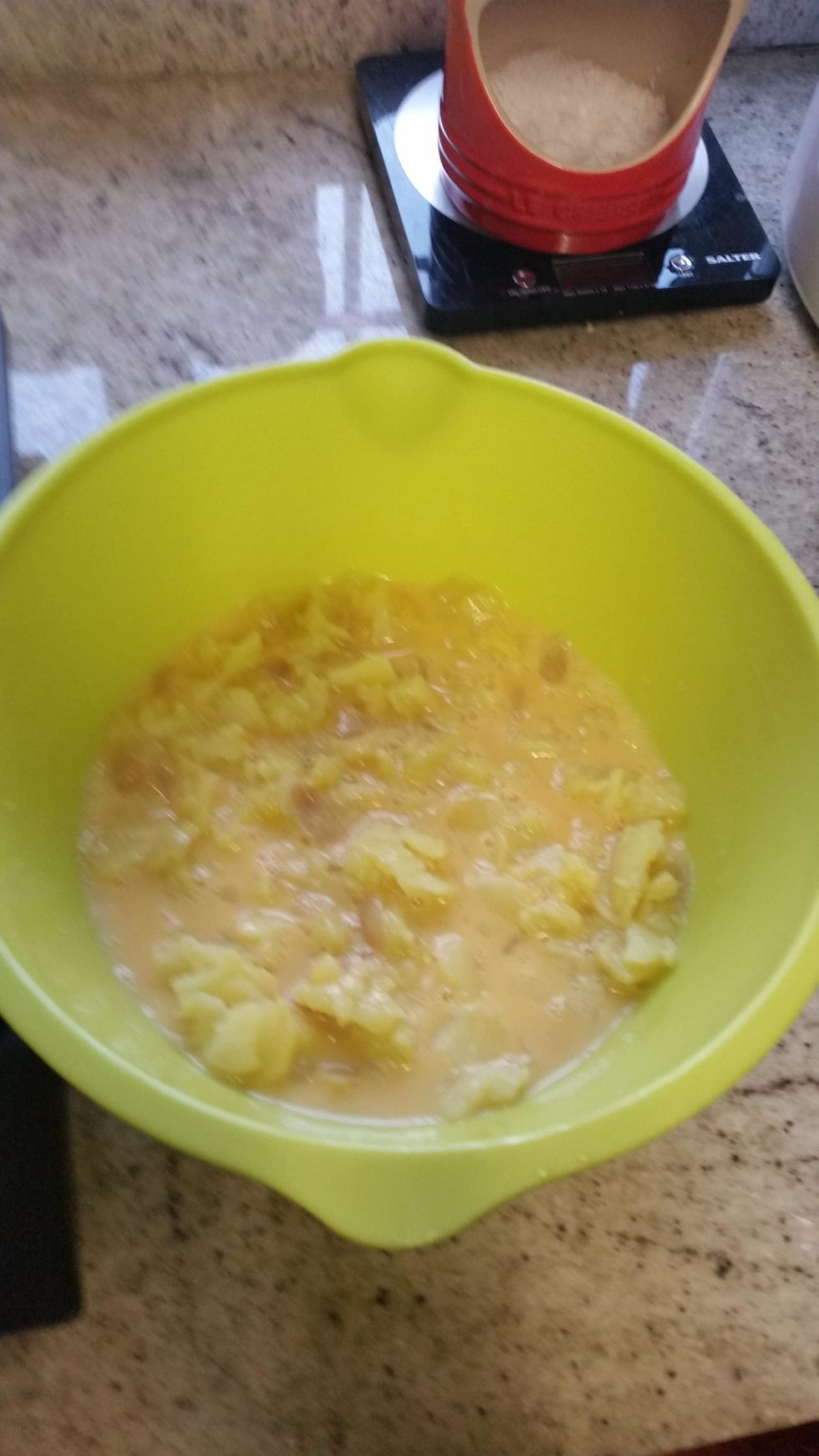 Add the cooked potatoes and onion to the beaten egg.
Cook in an omelette pan until you can see that the sides of the mixture have moved away from the pan.
Cook for a few more minutes.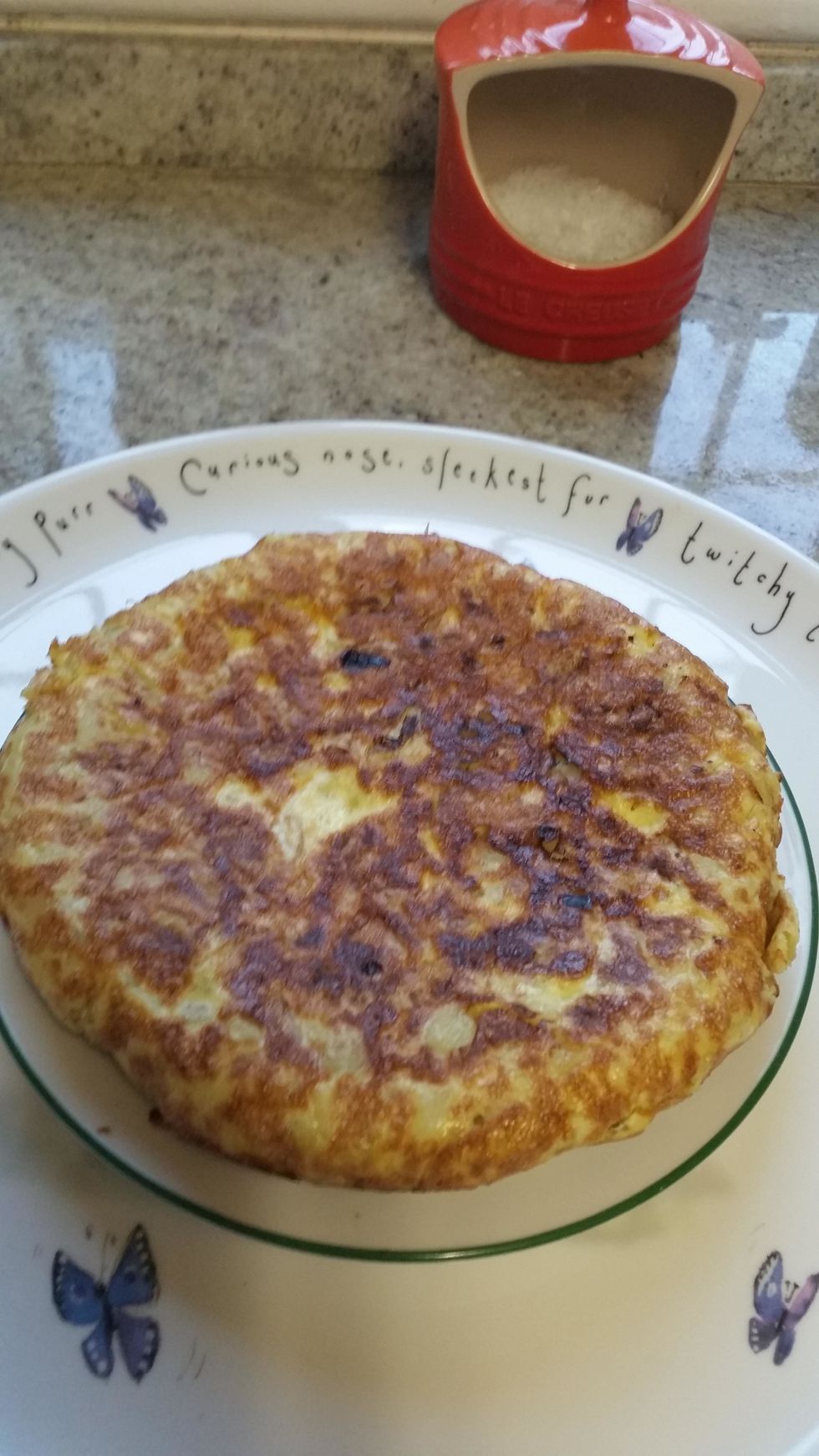 Serve hot or cold.
4.0 Large potatoes or equivalent
4.0 Eggs
0.0 Olive oil
1.0 Onion
Salt to taste