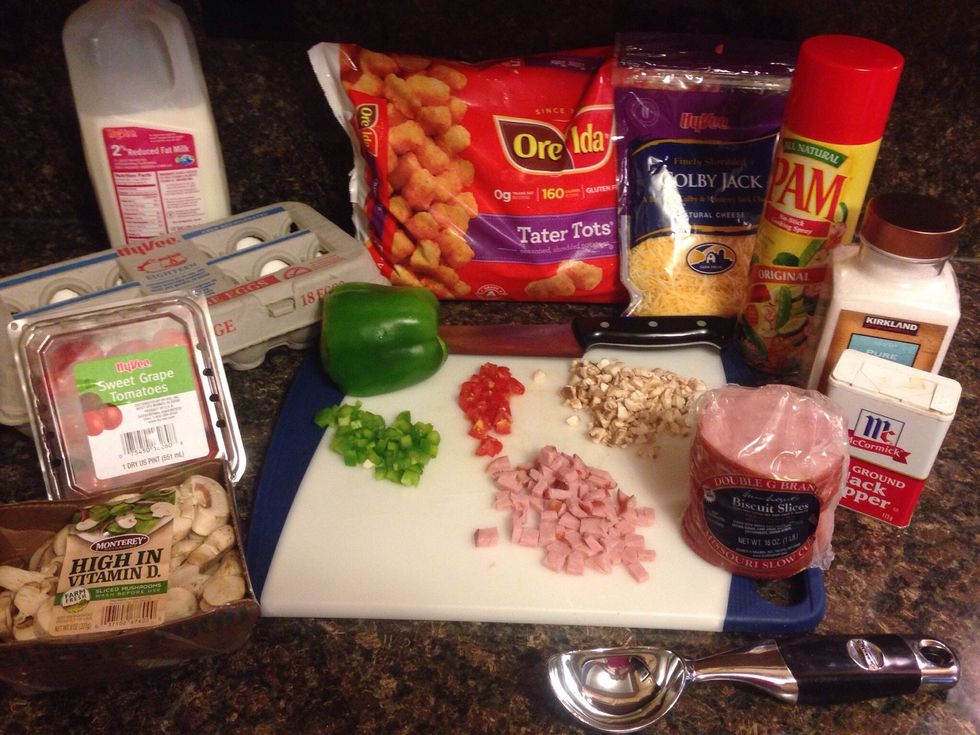 Ingredients for your omelet are completely customizable. I like green peppers, ham, mushrooms, tomatoes and cheese.
Preheat oven to 400 degrees. Greese muffin pan liberally with Pam. These tend to stick, so you can use cupcake liner but add 5 minutes to the 20 minute cook time.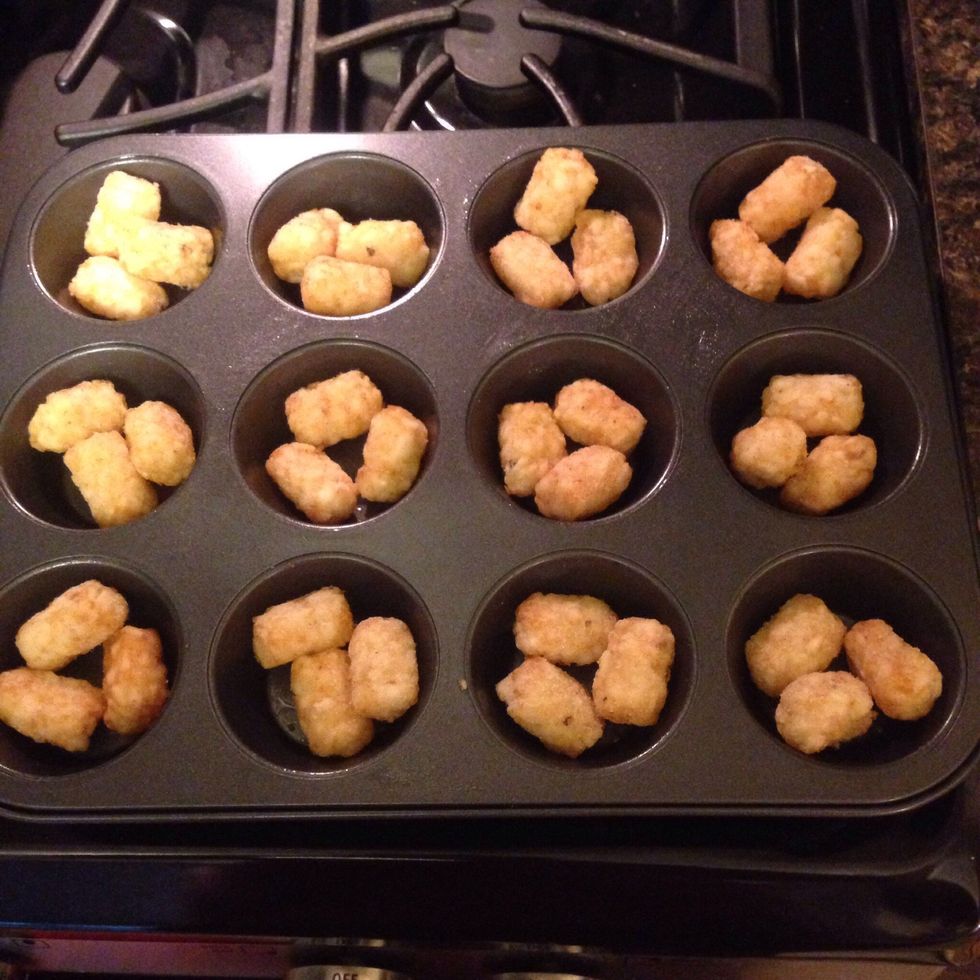 Place 3 frozen tater tots in bottom of each muffin tin and bake for 10 minutes at 400 degrees.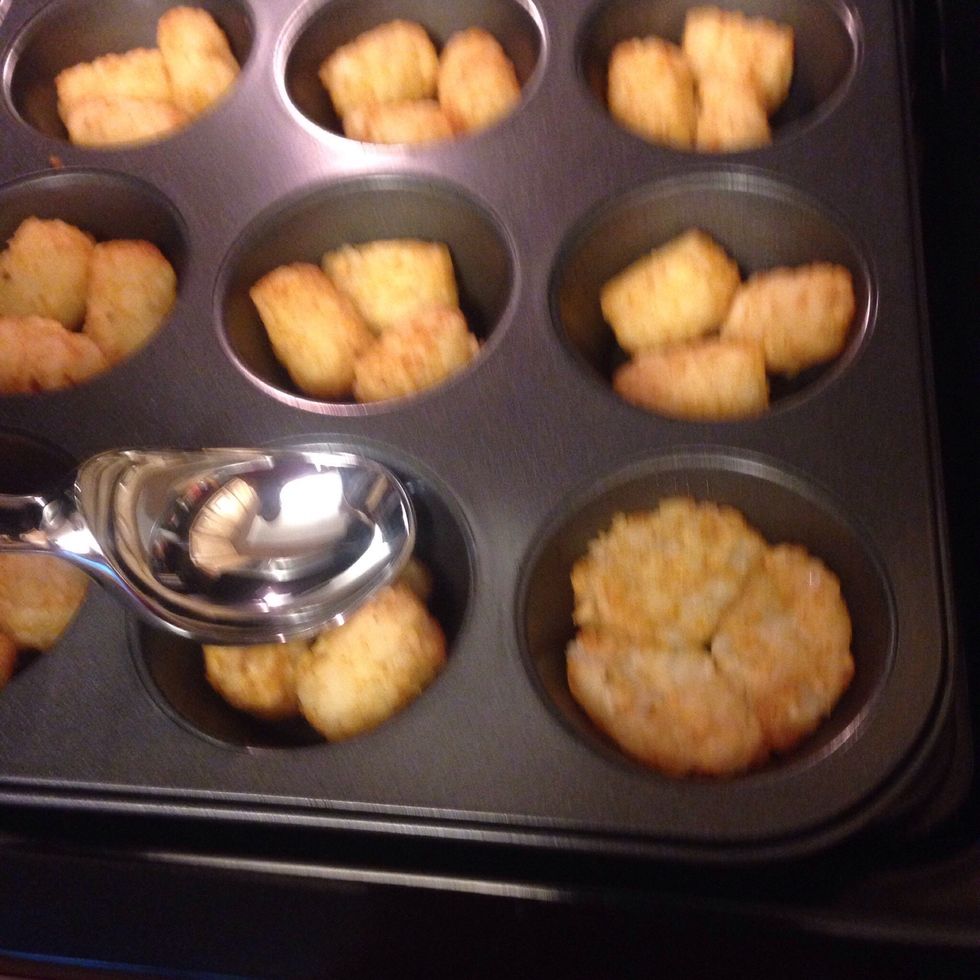 Remove pan from oven and press the tater tots down to form a base using the back of an ice cream scoop or a measuring cup.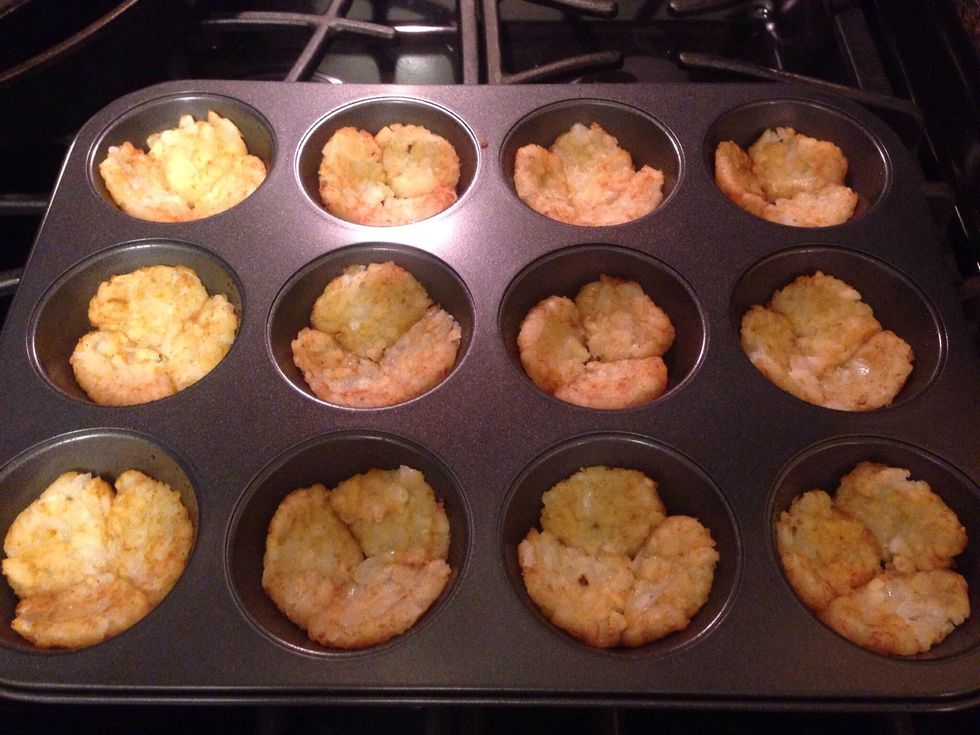 This will form the base of your omelet bite. Put back in oven for 5 more minutes.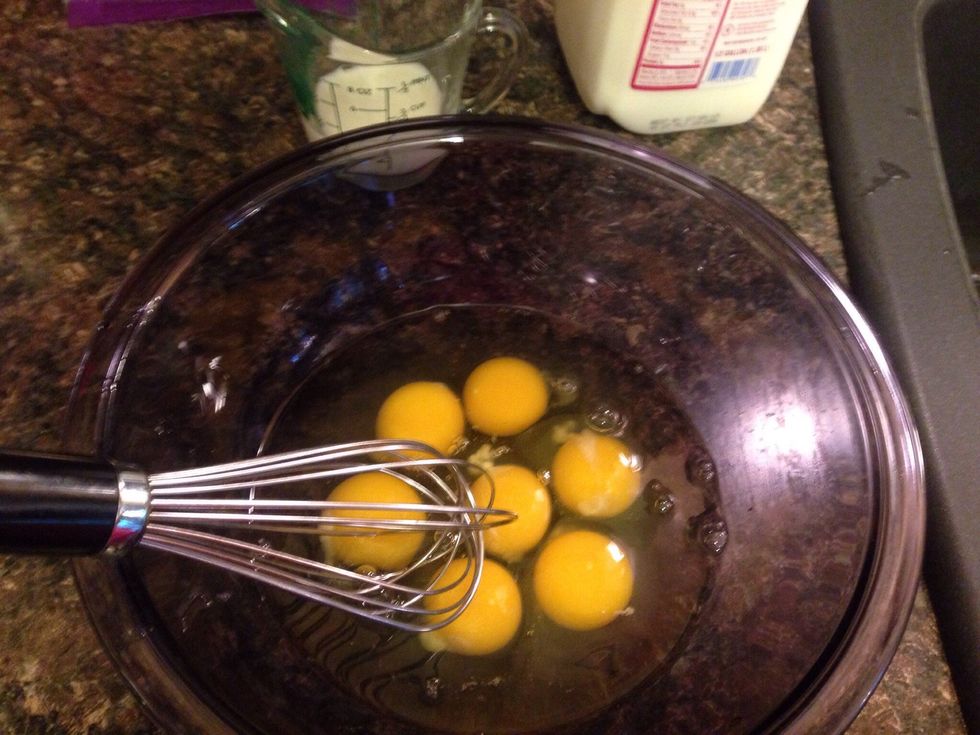 Whisk seven eggs together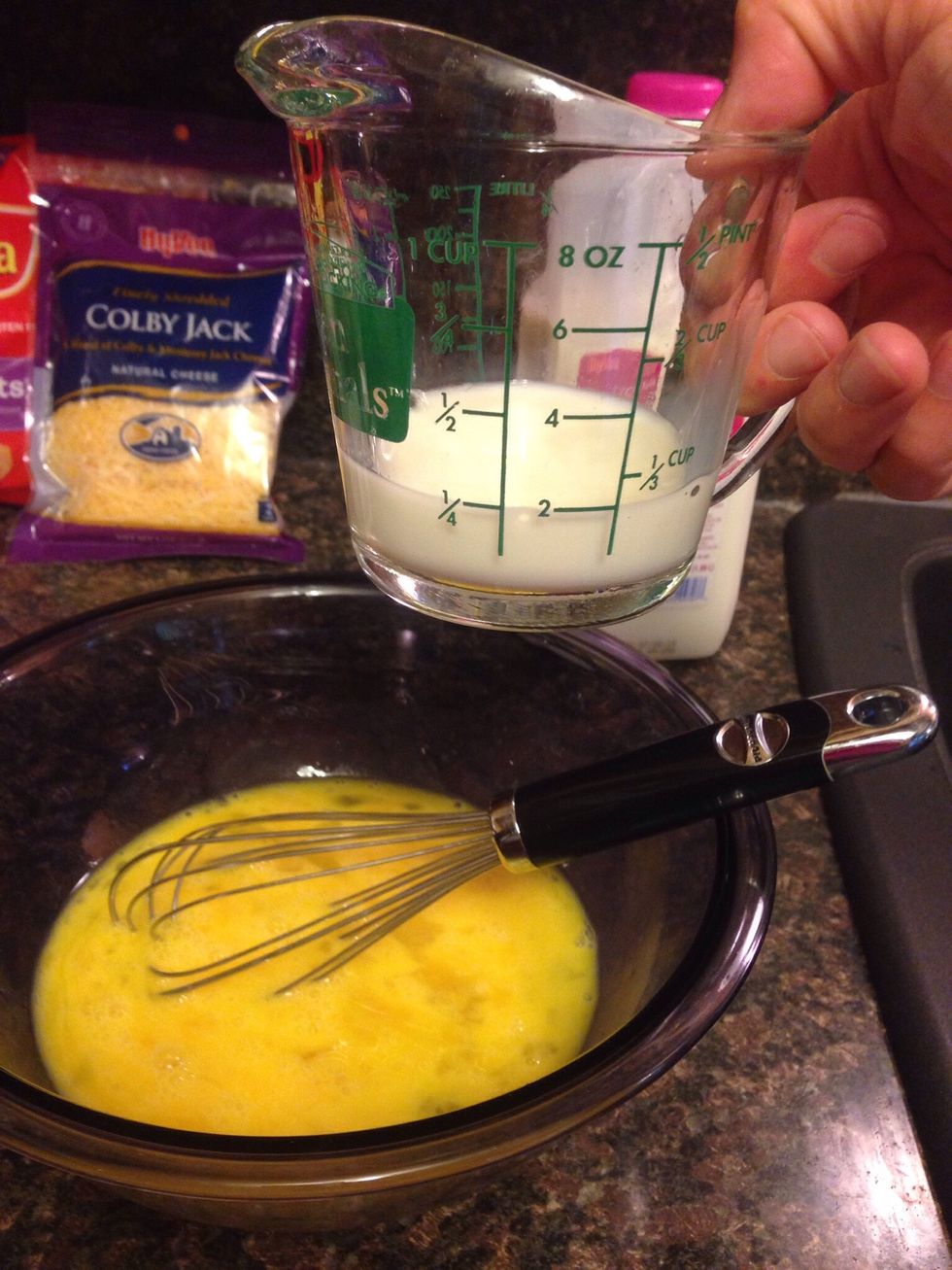 Add a quarter cup of milk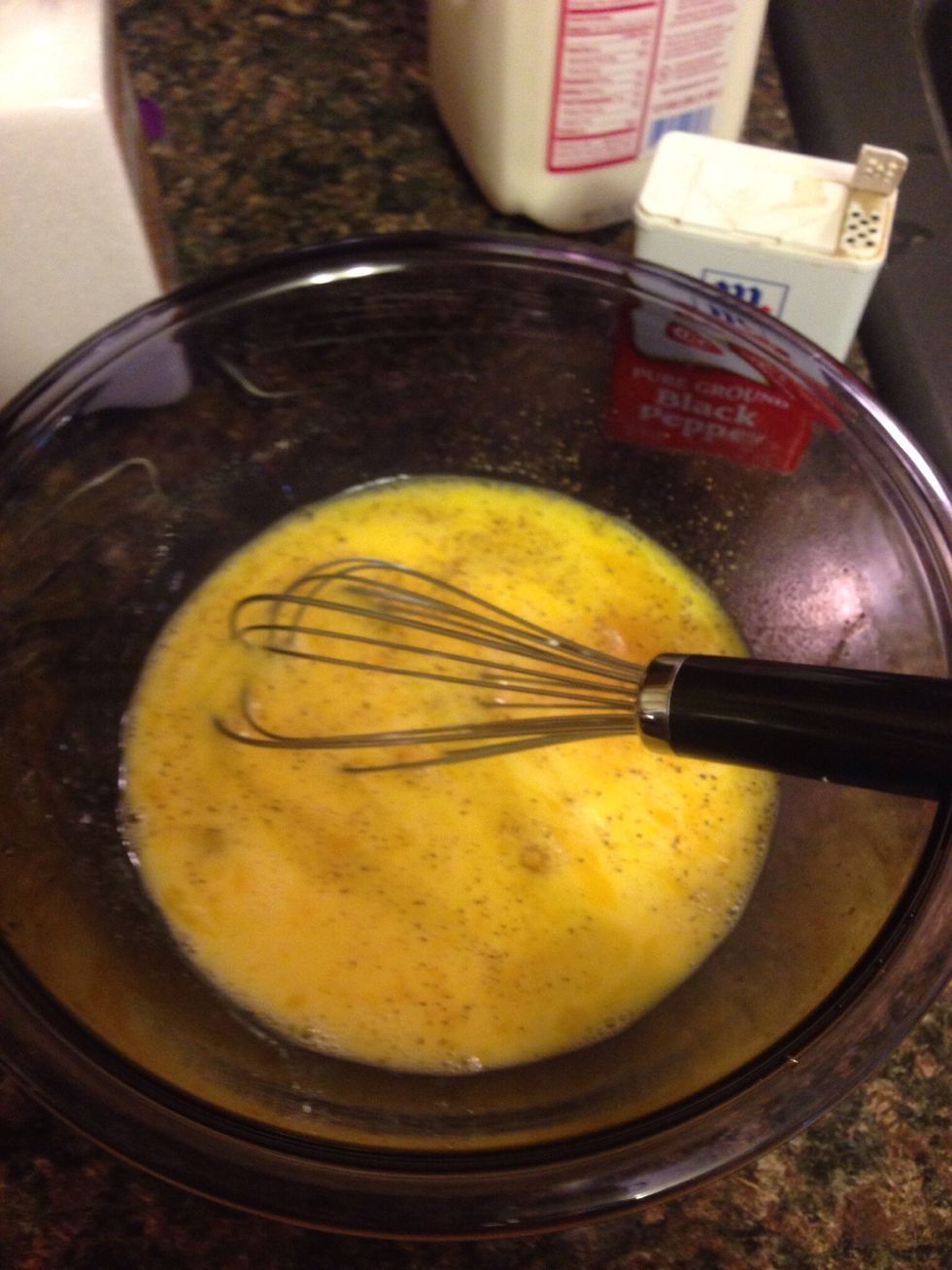 Add salt-and-pepper to taste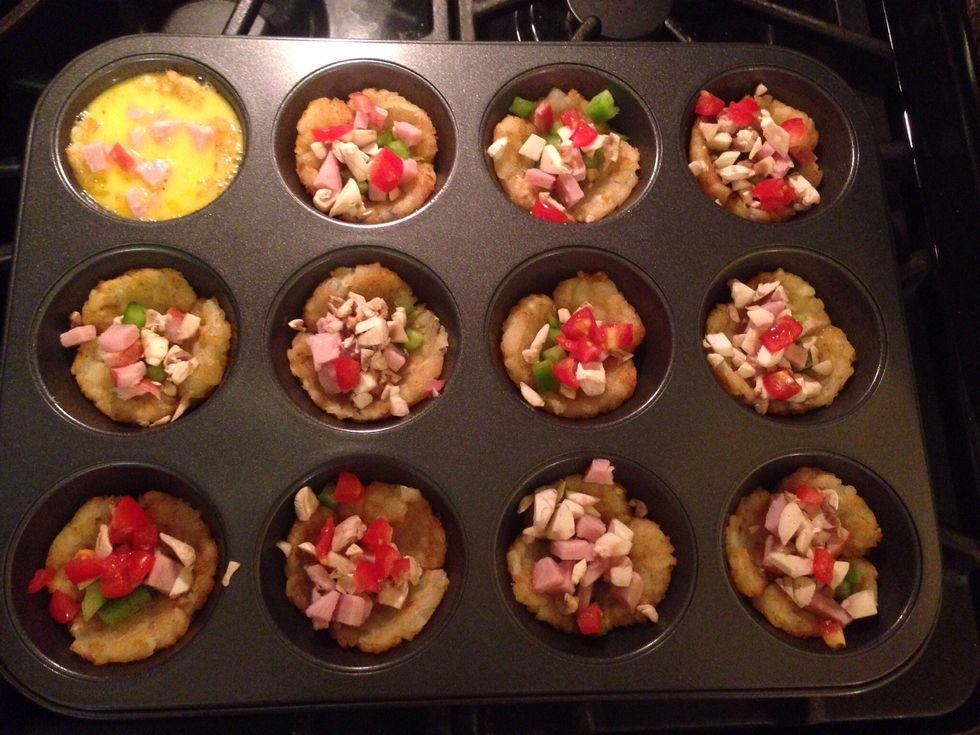 Add your favorite ingredients to each muffin tin then pour egg mixture into each muffin well to almost nearly the top.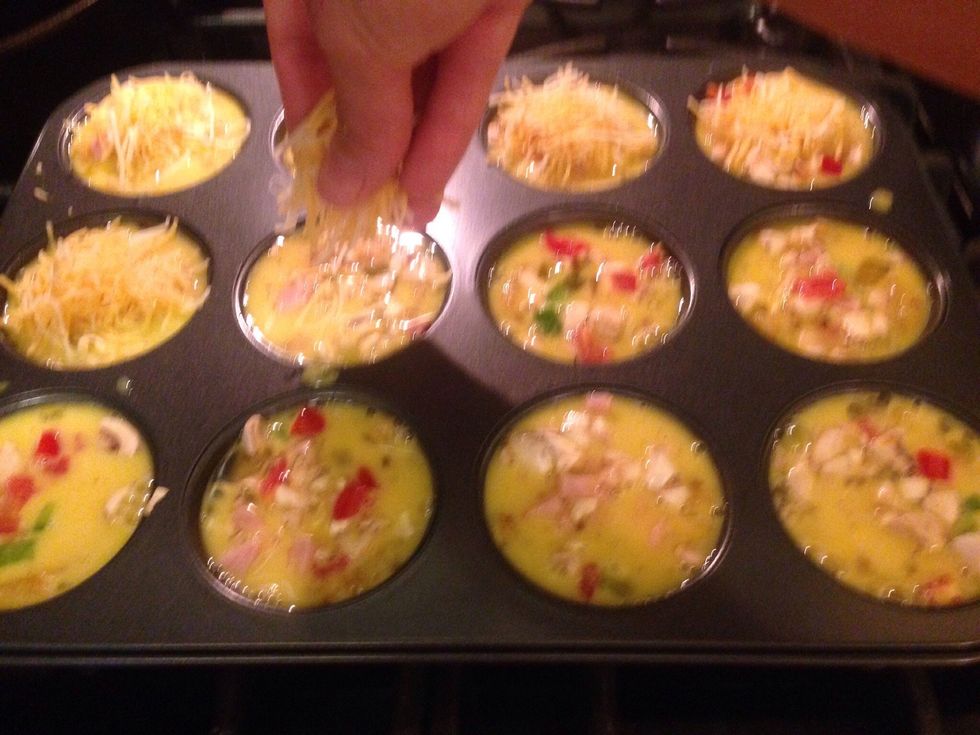 Sprinkle the top of each with your favorite shredded cheese.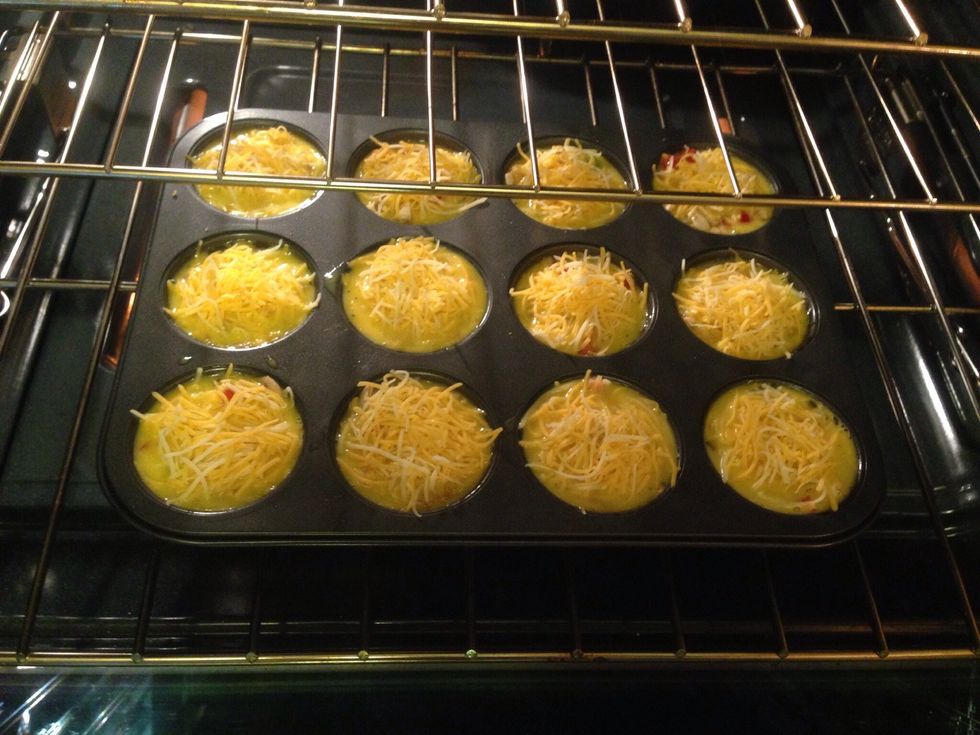 Reduce oven temperature to 350° and bake for 20 minutes or until egg is cooked.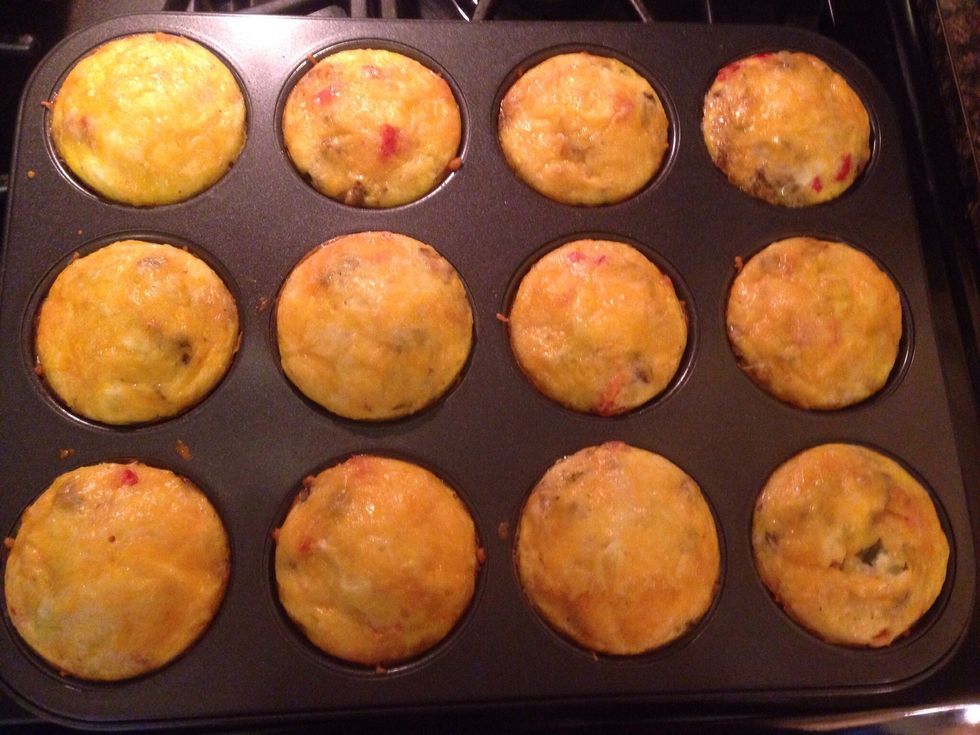 Omelets may look a little golden in color when finished cooking.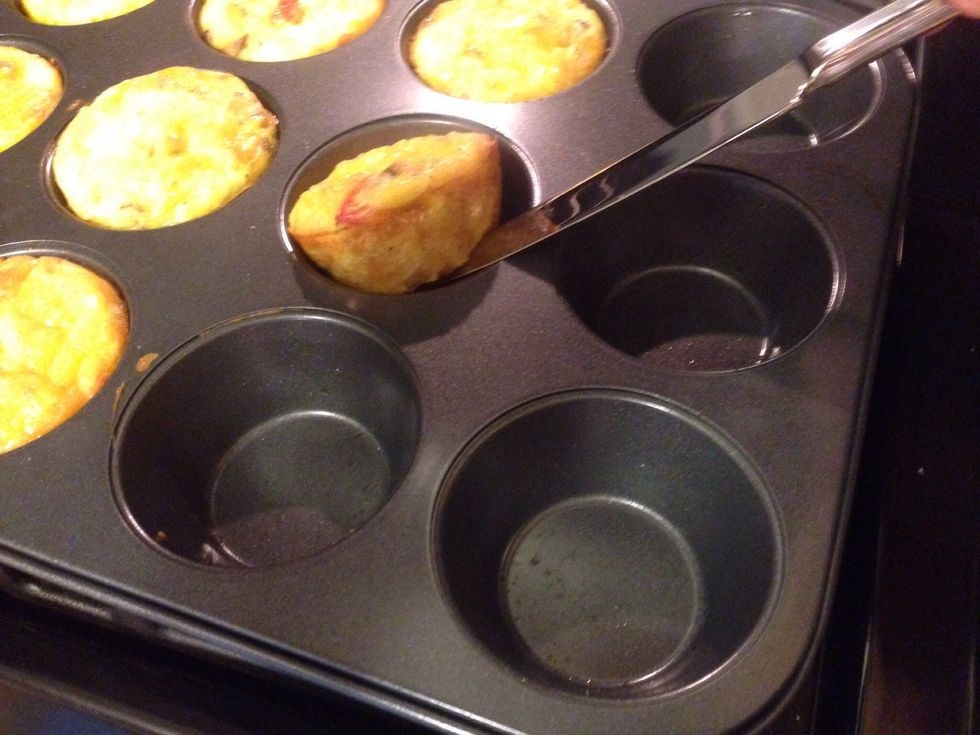 Omelets should pop out of muffin tins easily using a butter knife.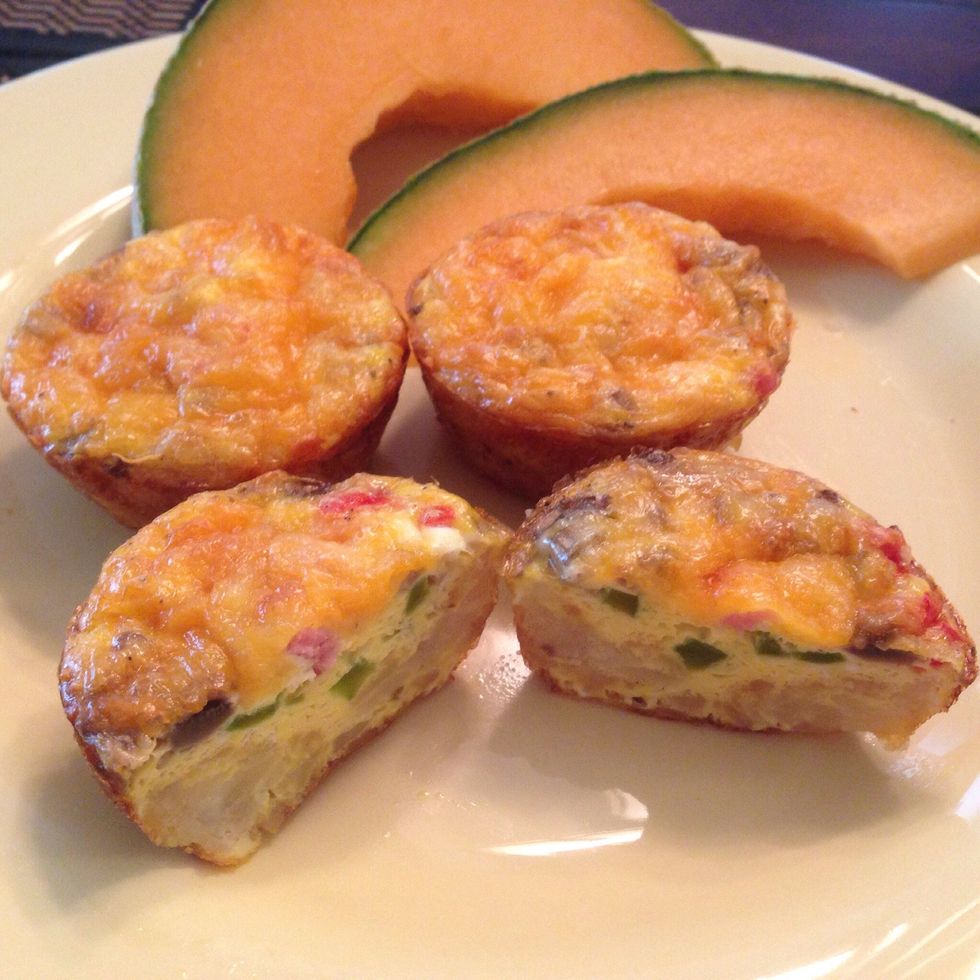 Enjoy your omelet bites.
36 Tater Tots
1/2c Diced ham
1/2c Diced peppers
7.0 Eggs
1/4c Milk
1/4c Shredded cheese
Salt and pepper to taste
Muffin tin (I used a mini muffin pan)
Pam cooking spray