How to make ombré nails
Cute nails that you can do with almost all colors or designs(: 💅
16
I'm using a blue background with a red design on top.
Clean up your nails and add a base coat. I us sinful colors base coat
You want to paint the cotton pad going from dark to light like so. My nails will go from dark blue to white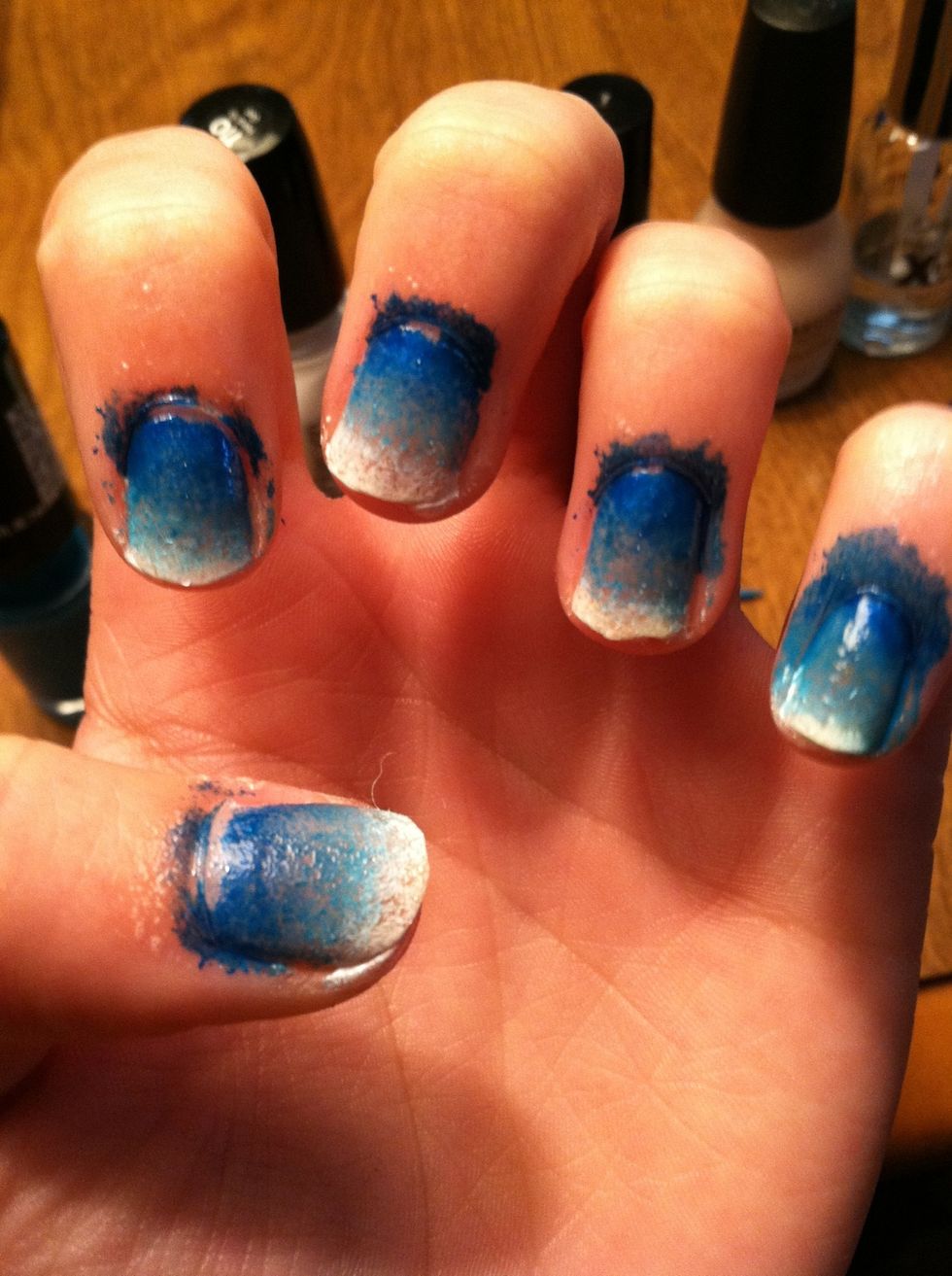 Dab on all of your nails. I used: sinful colors _____, maybellen 370________, and Sally Hansen 118________.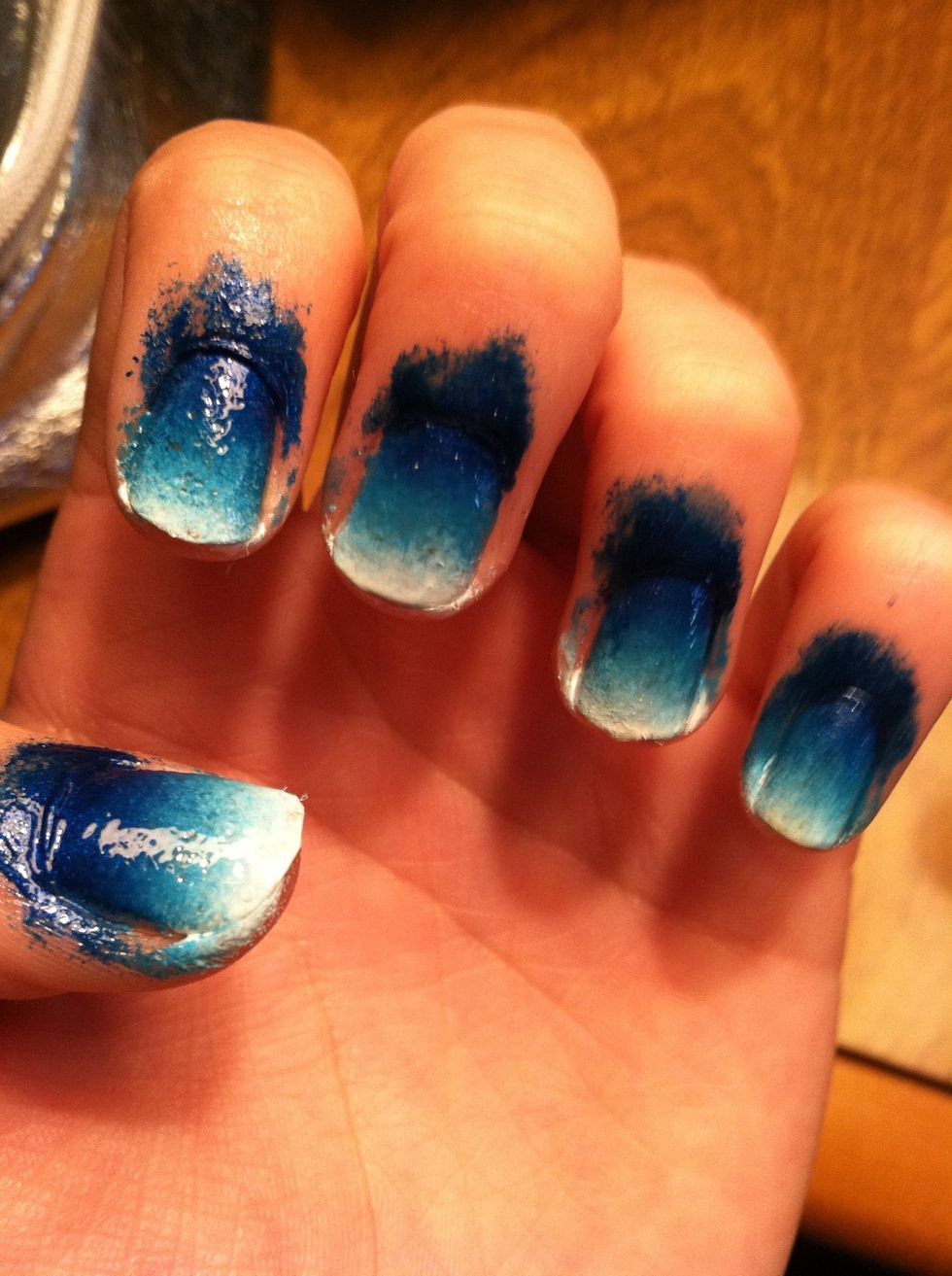 Keep dabbing until the whole nail is covered. It's okay it it gets on your skin bc you can take it off after
Add top coat I like Sally Hansen 100 invisible
Then u just want to clean them up
I didn't get to do a design this time because I ran out of time but it makes the nails even cuter if u get the chance :)
3.0 Nail polish colors
1.0 Base-coat (optional)
1.0 Top coat (optional)
1.0 Other color for design (if wanted)
1.0 Cotton pad
1.0 Toothpick (for design)