How to make ombre crepe paper garland for a backdrop
Make Ombre Crepe Paper Garland for a Backdrop
931
Finding the crepe paper was the hardest part once I had this vision. Through the Internet I found a retailer of florist grade crepe paper which comes in rolls like wrapping paper. It's sturdy & thick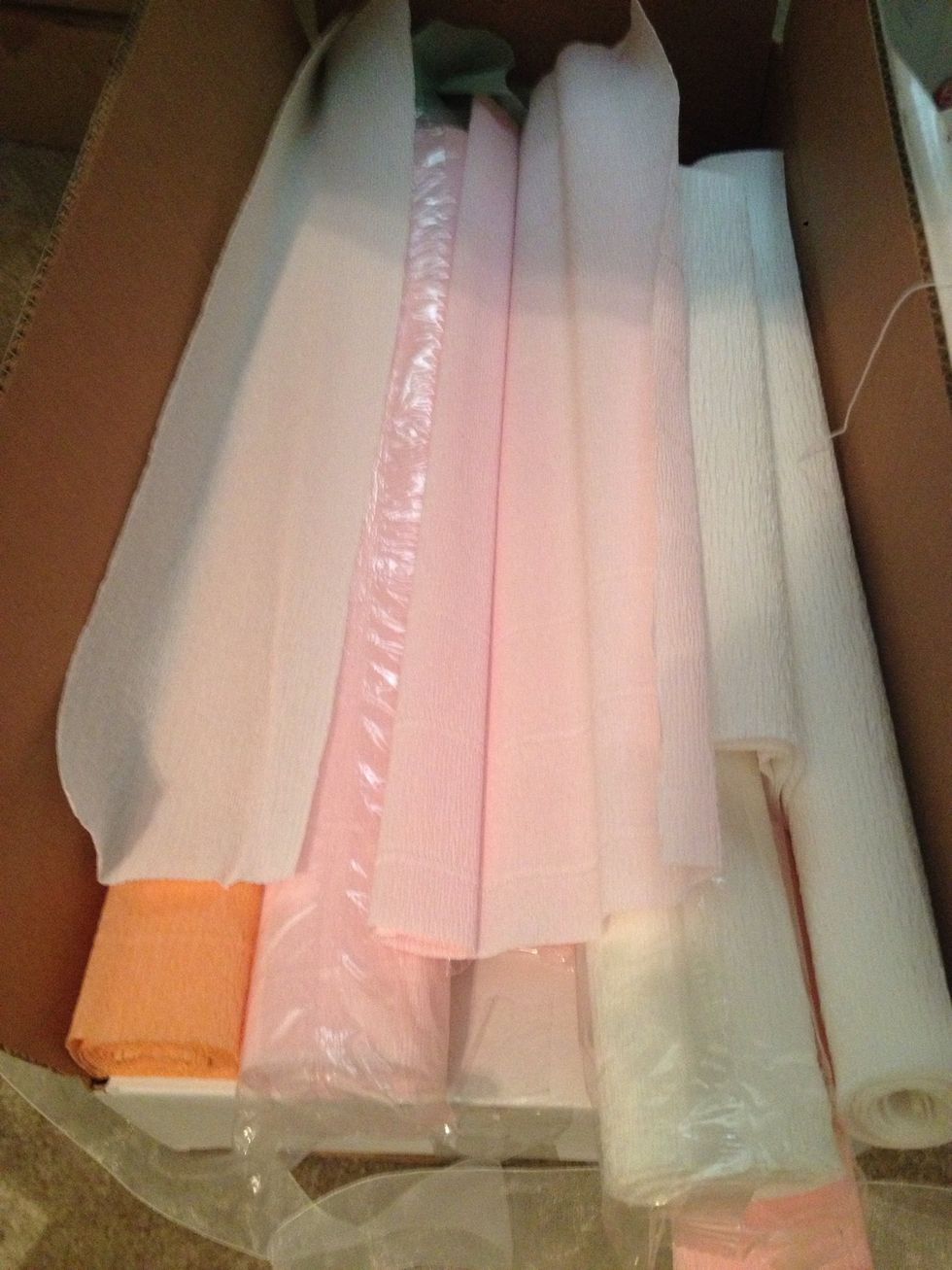 Cut your crepe paper into 3-4 inch wide strips. The higher the "grade" of the the crepe paper, the more it will hold the shape you are trying to achieve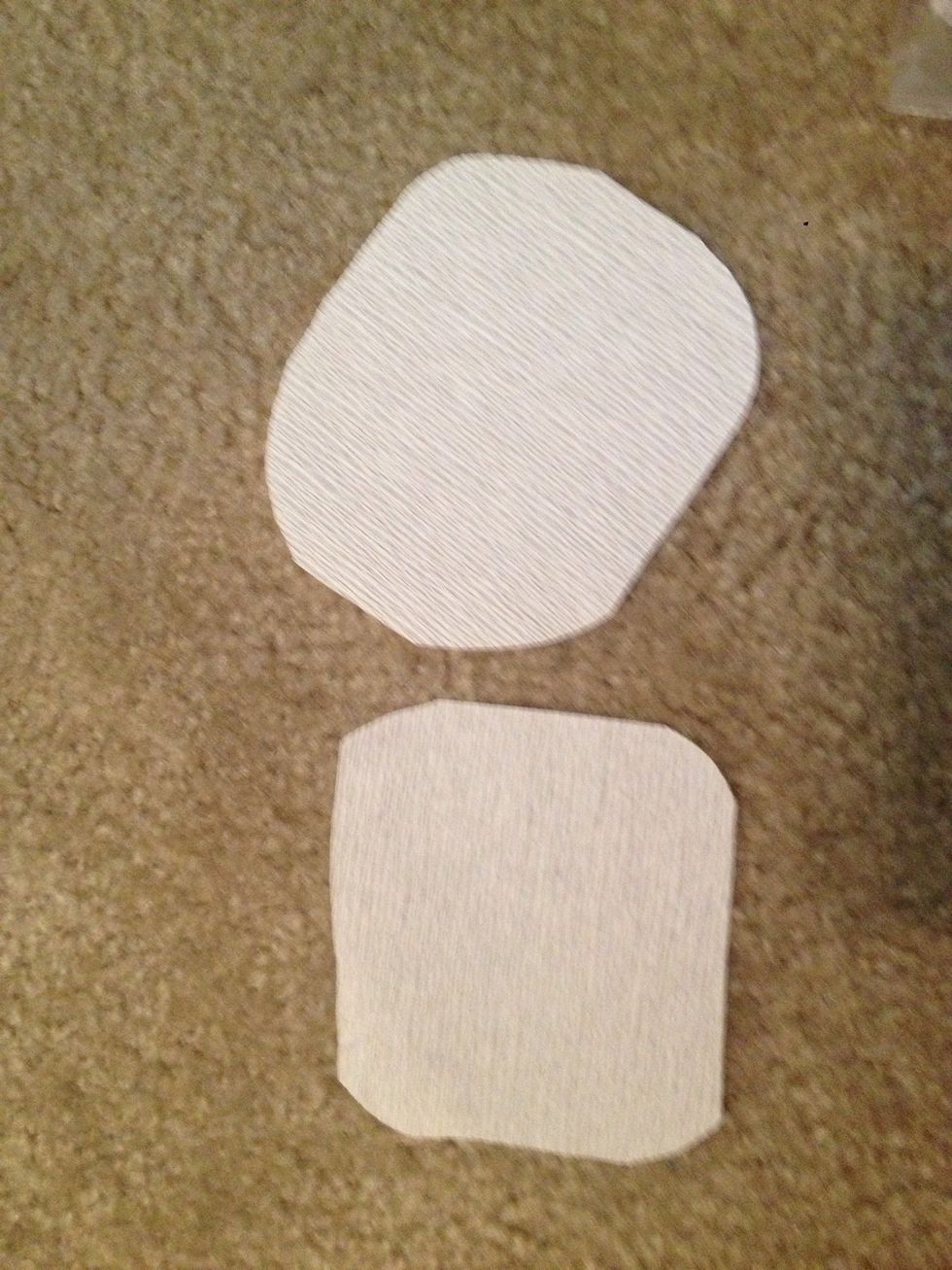 Then cut into squares. No need to be precise they will look better if they are a bit different. I rounded the corners of these after playing around a bit because I liked the look better.
Using string and a needle, thread through the middle of the crepe paper flower-ish thing :oD very precise I know. It's art not science.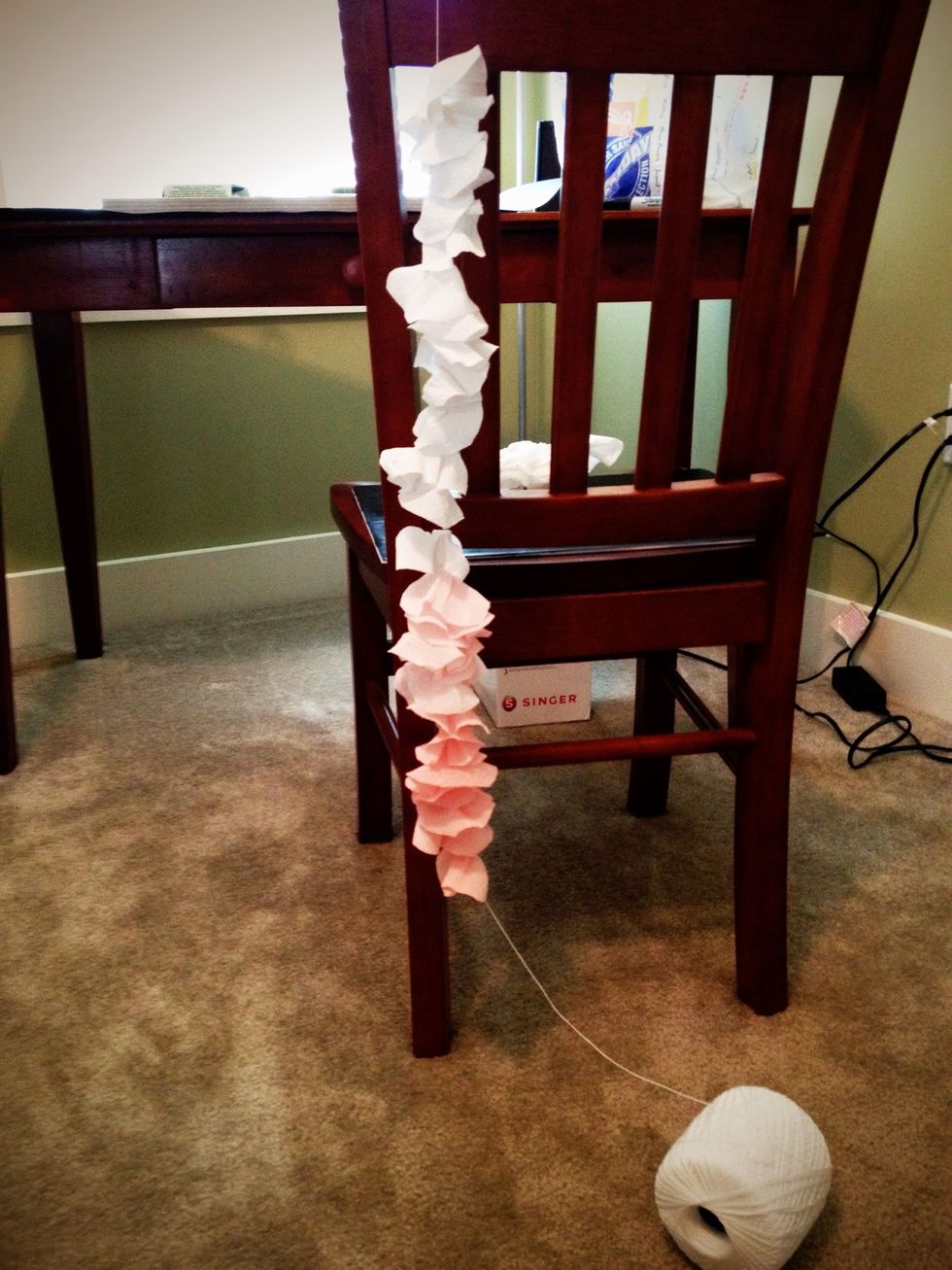 Continue to string with desired colors until you reach the length you want. I left the string on the roll because I wasn't sure how long I was going to make them.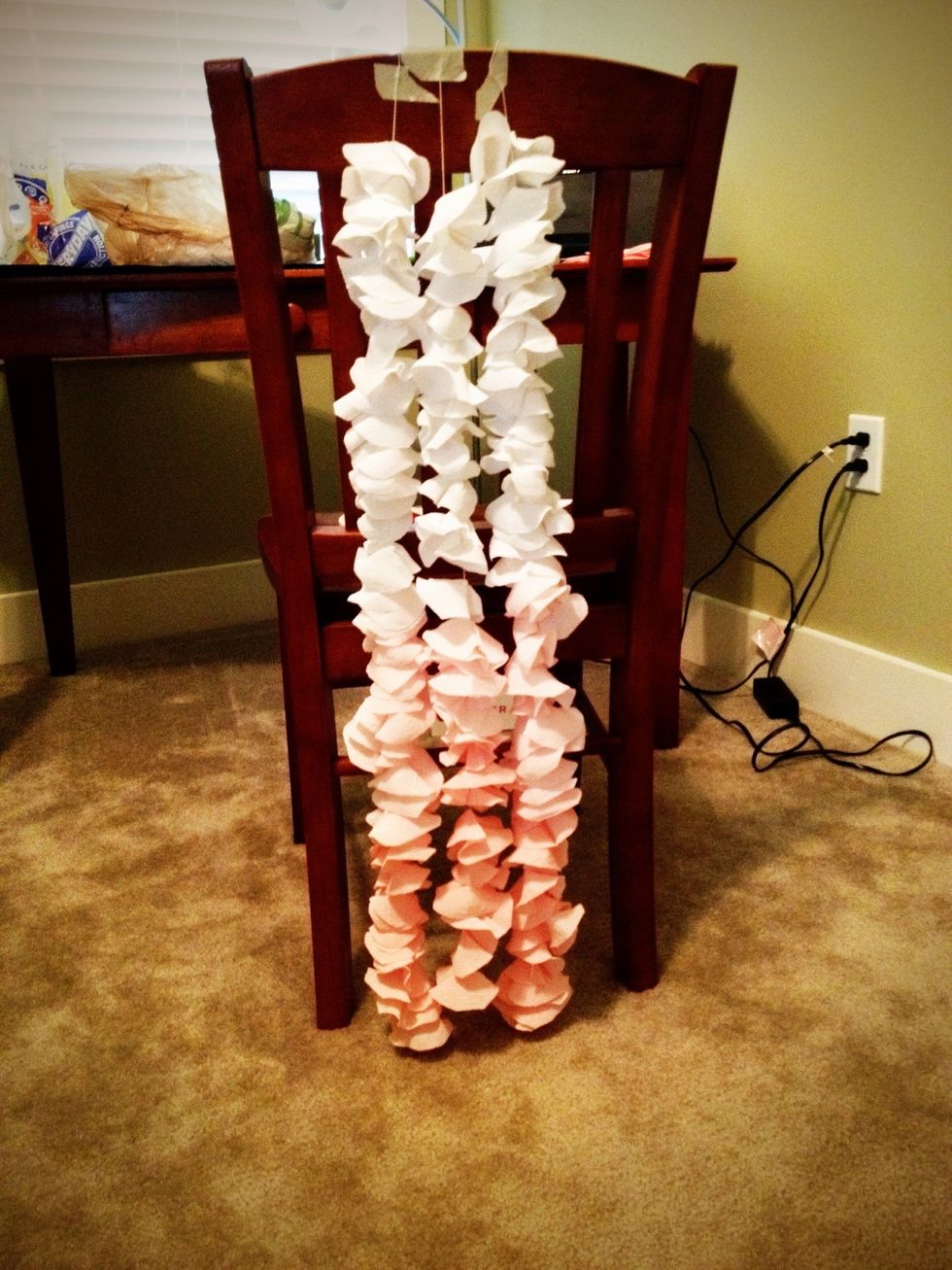 I thought about making them for the back of our chairs at the sweetheart table which would be great! The back of our chairs wouldn't be seen by anyone the way our reception was set up so....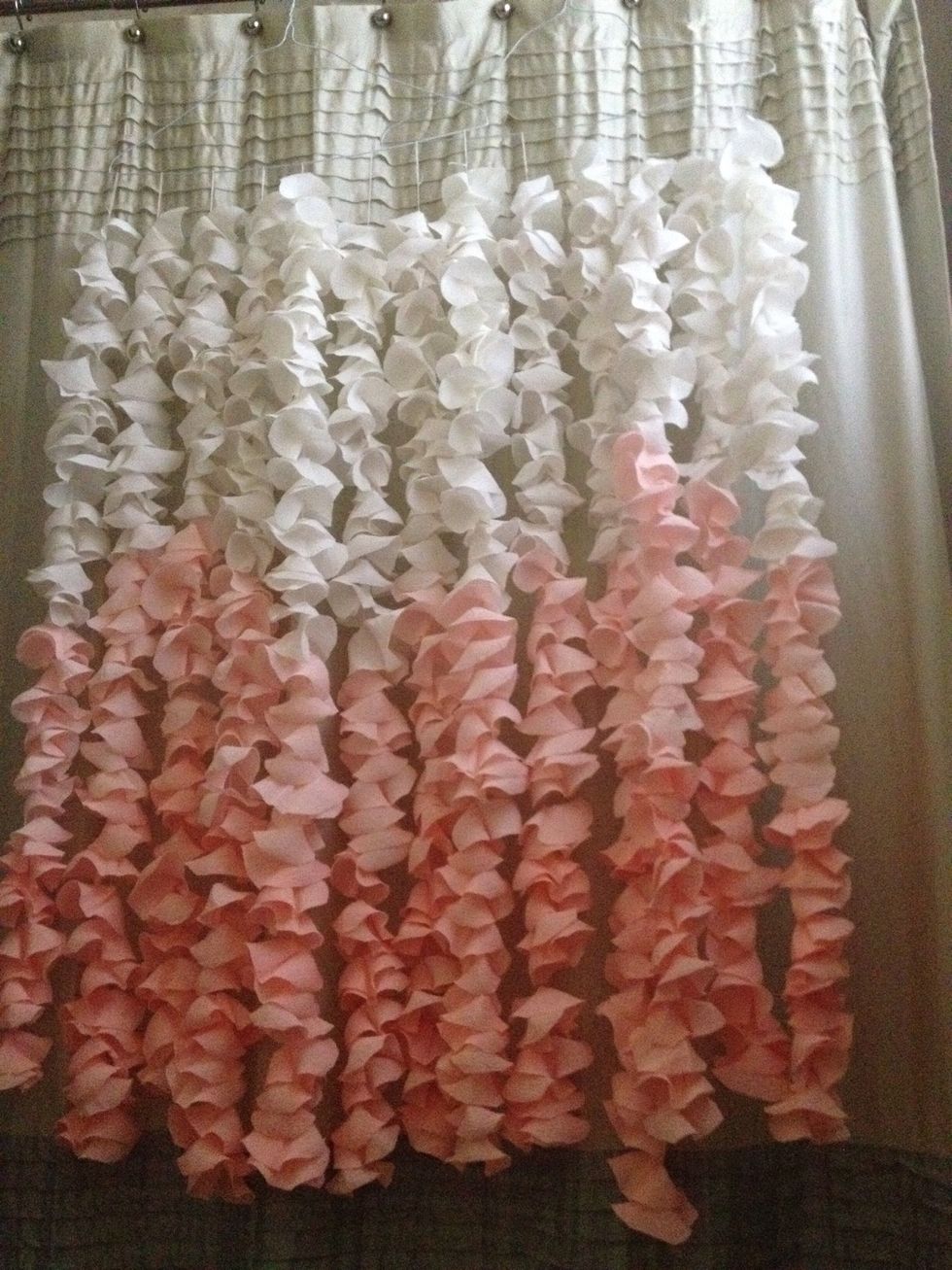 I made a bunch more and decided to use them as a backdrop for something. Great thing is, you can add length by tying string to the end or the top and stringing more till you reach the length needed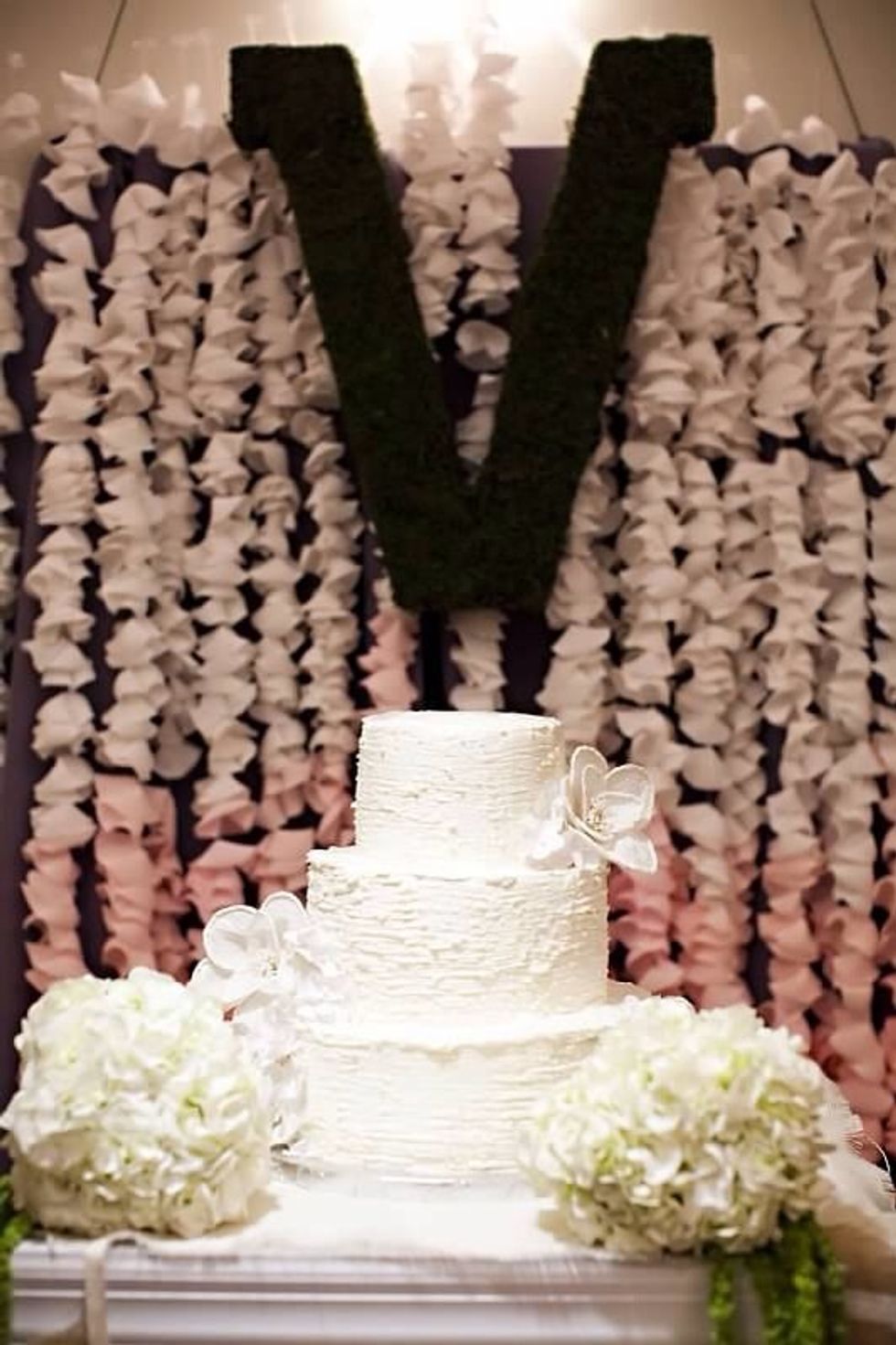 This is where ours ended up. Not exactly as I had planned, the backdrop was supposed to be a white wall but nothing turns out perfect on your wedding day!
Floral crepe paper (comes in rolls not sheets)
String
Dee
Needle
Scissors