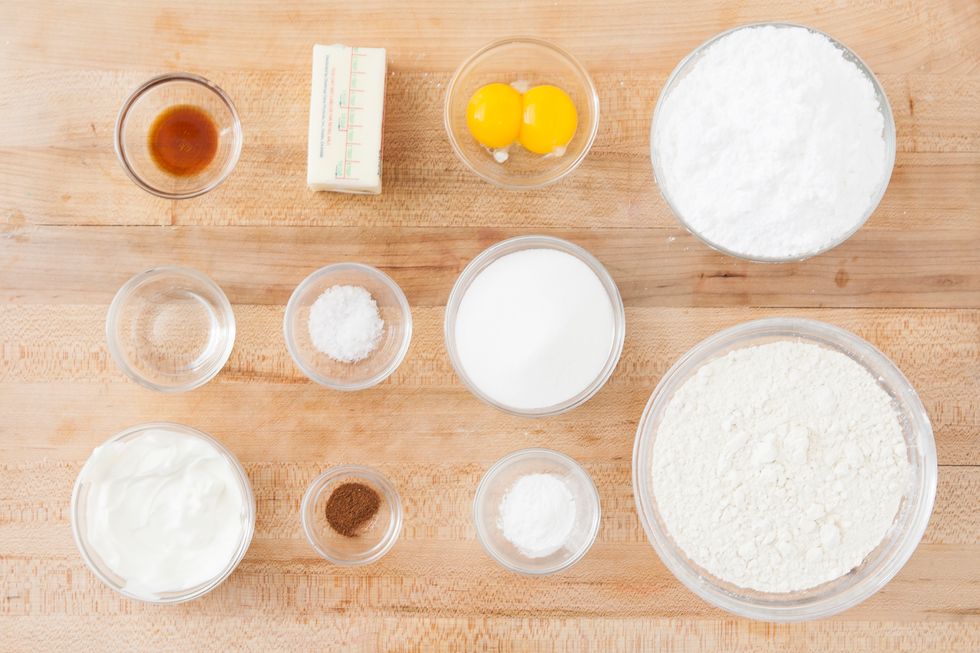 Gather your ingredients.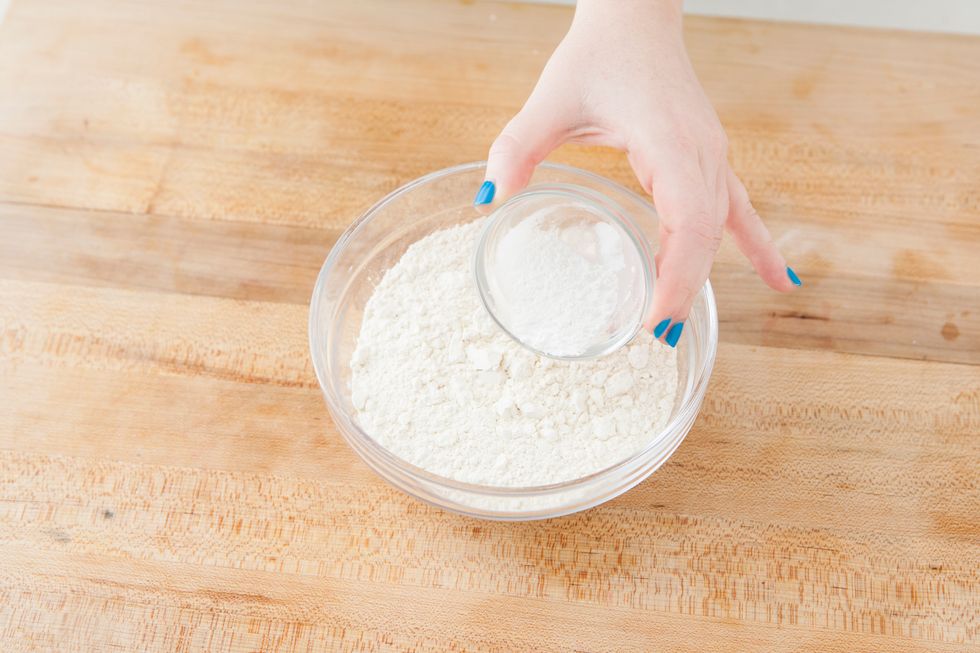 In a large bowl, add your cake flour and baking powder.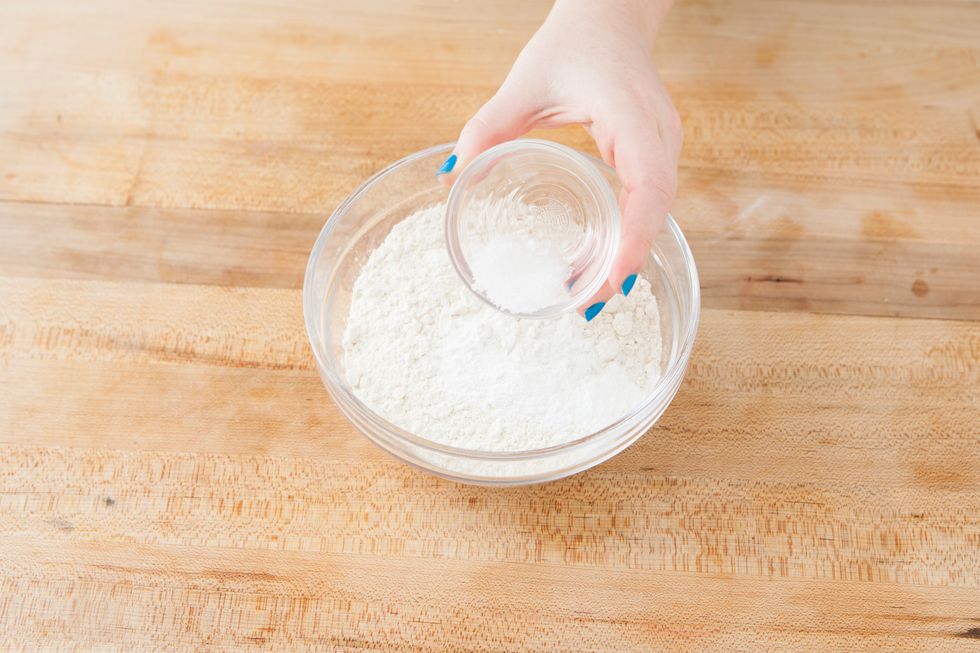 Mix in your salt.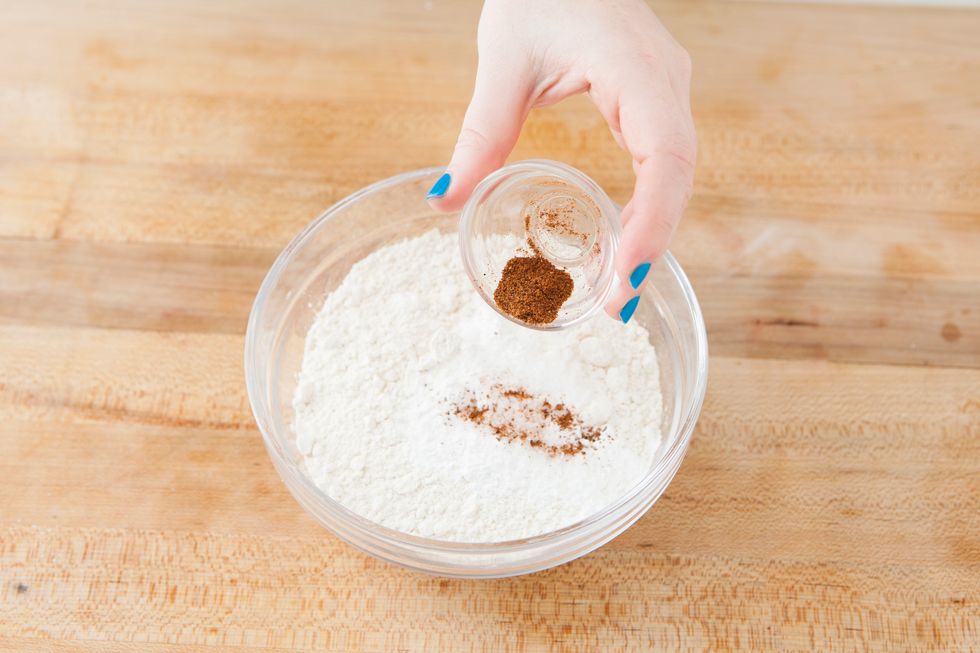 Add in your nutmeg.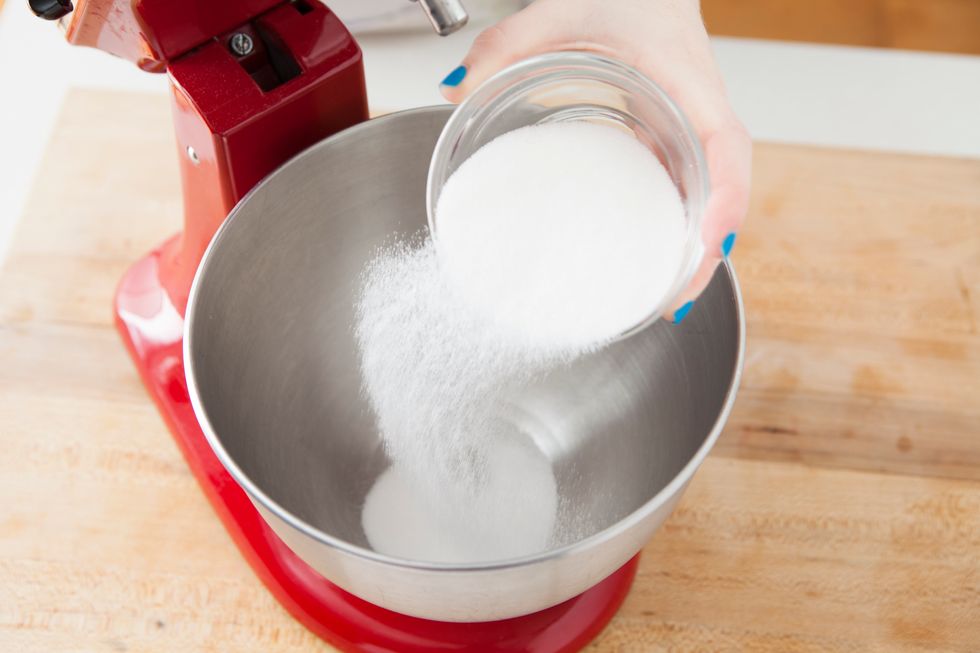 In the bowl of a stand mixer, add your sugar.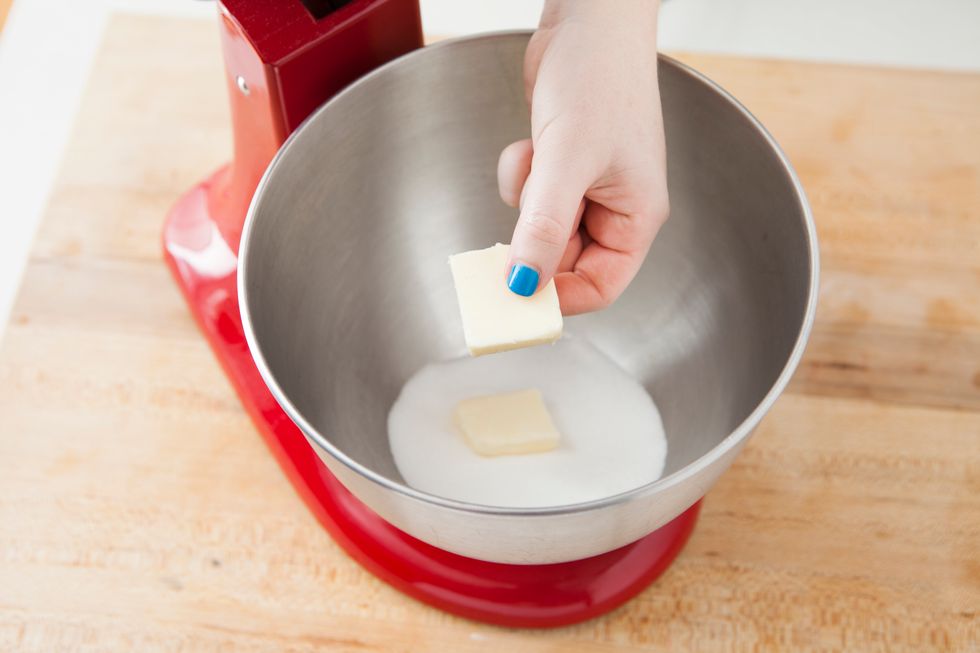 Add your butter.
Add your egg yolks and mix until combined.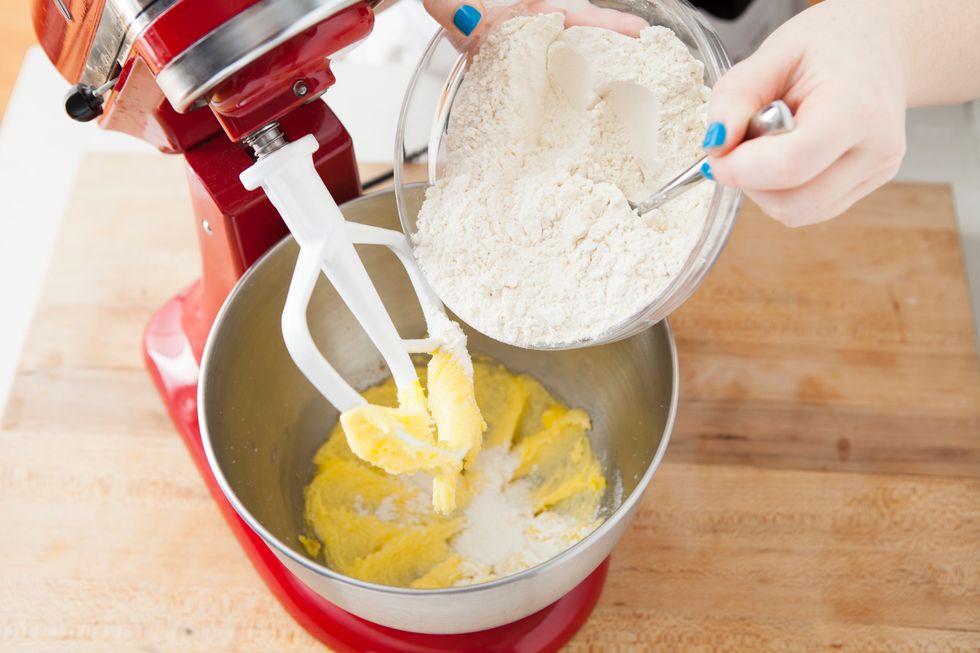 Add your dry ingredients to the wet ingredients in 3 additions.
Alternate with the sour cream and end with the flour. The dough will be thick and sticky. Cover with plastic wrap and chill dough for 1 hour.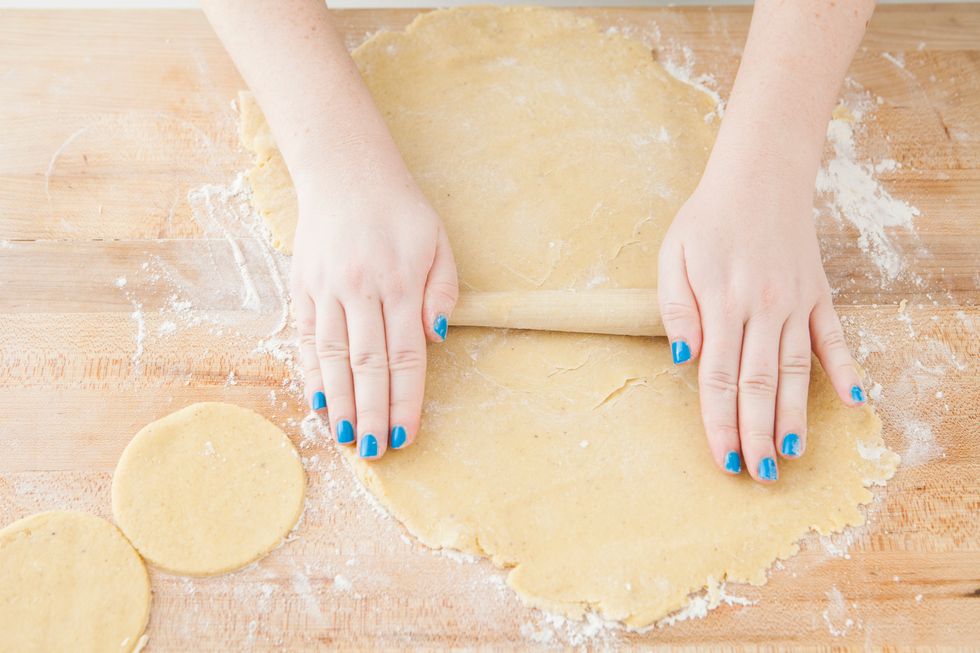 On a floured surface, roll out dough to about 1/2 inch thickness. We rolled ours out a little thinner that so make sure to roll out to your preferred donut thickness!
Using a doughnut cutter or, in our case, a large measuring cup, cut out as many donut as possible.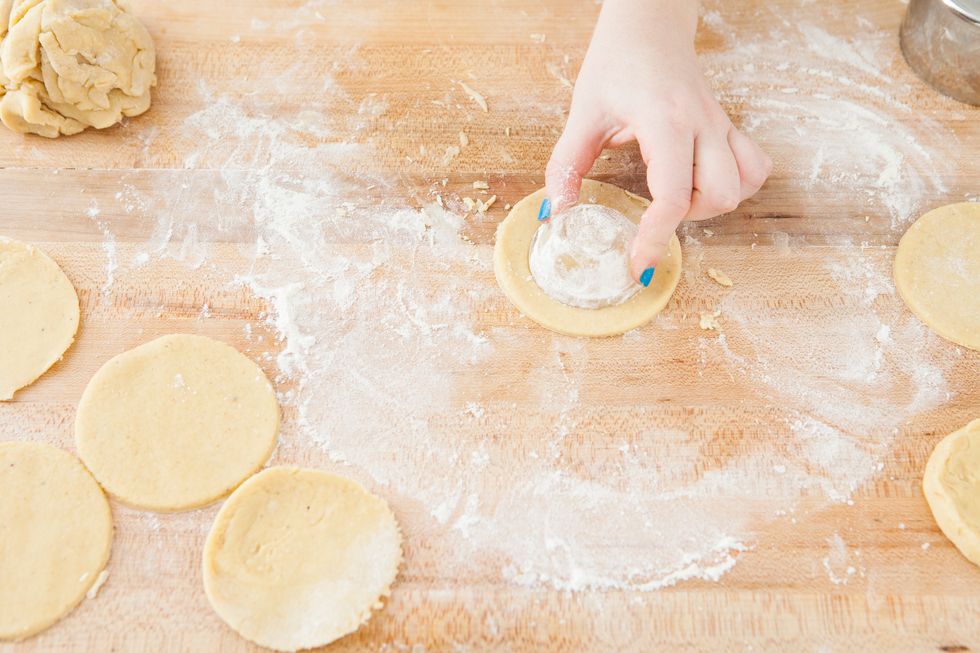 We used a very small bowl to cut out the donut holes.
In a large bowl add your powdered sugar.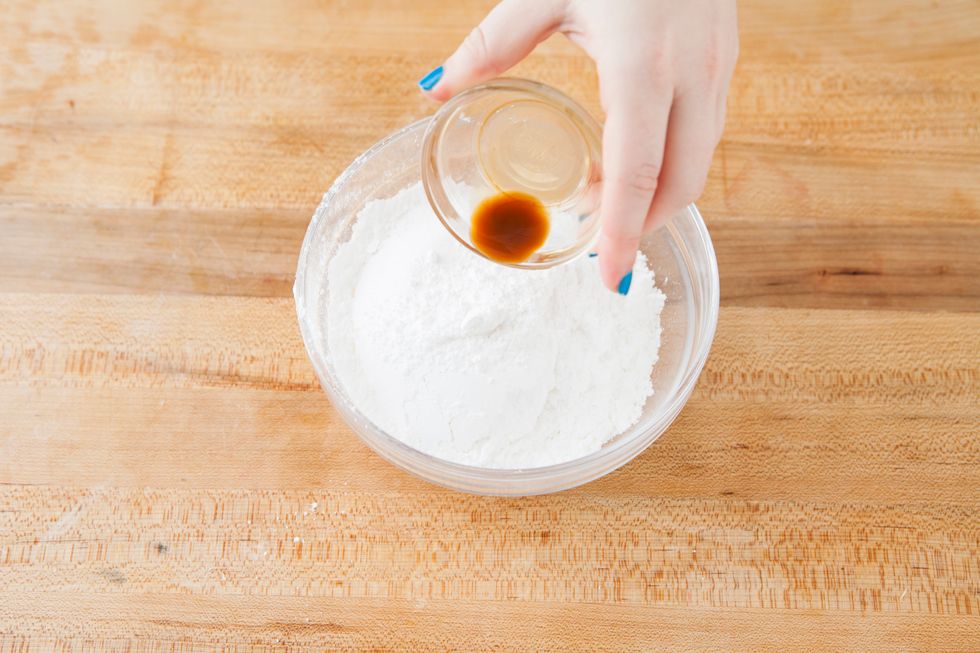 Add vanilla extract.
Add corn syrup.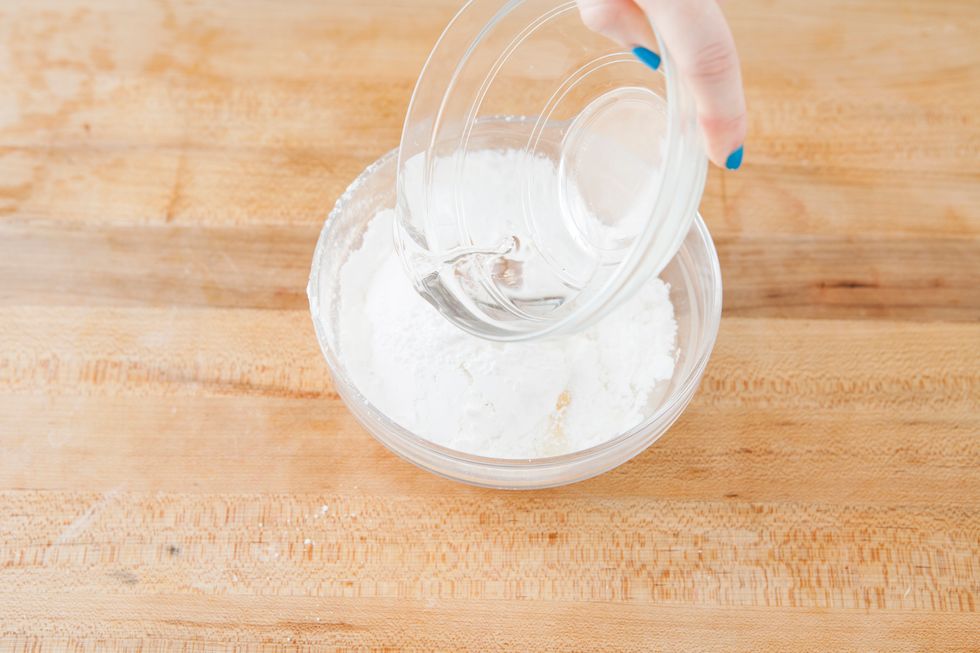 Add hot water.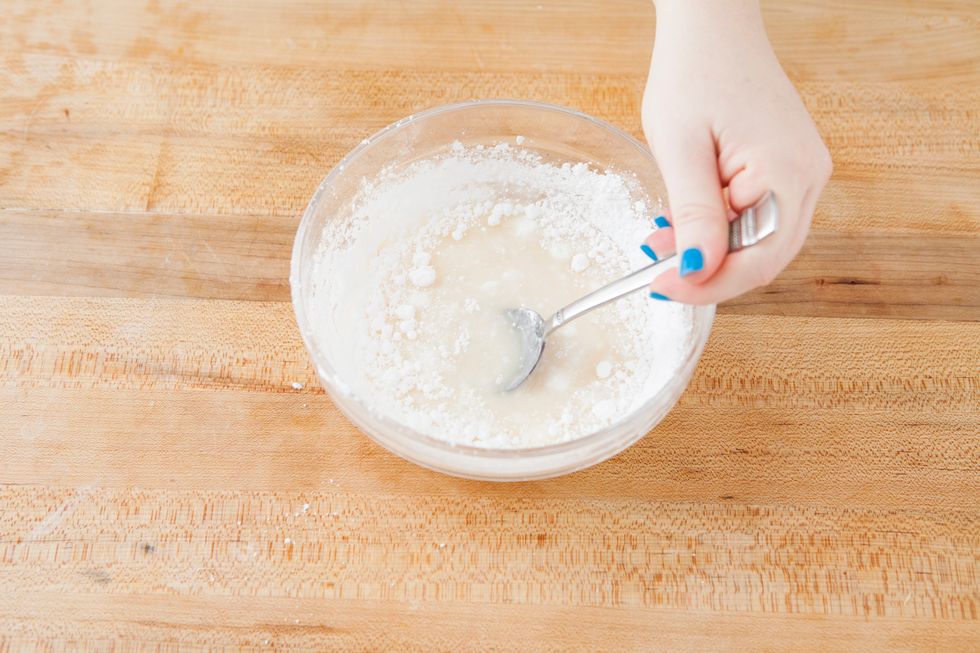 Mix together until smooth.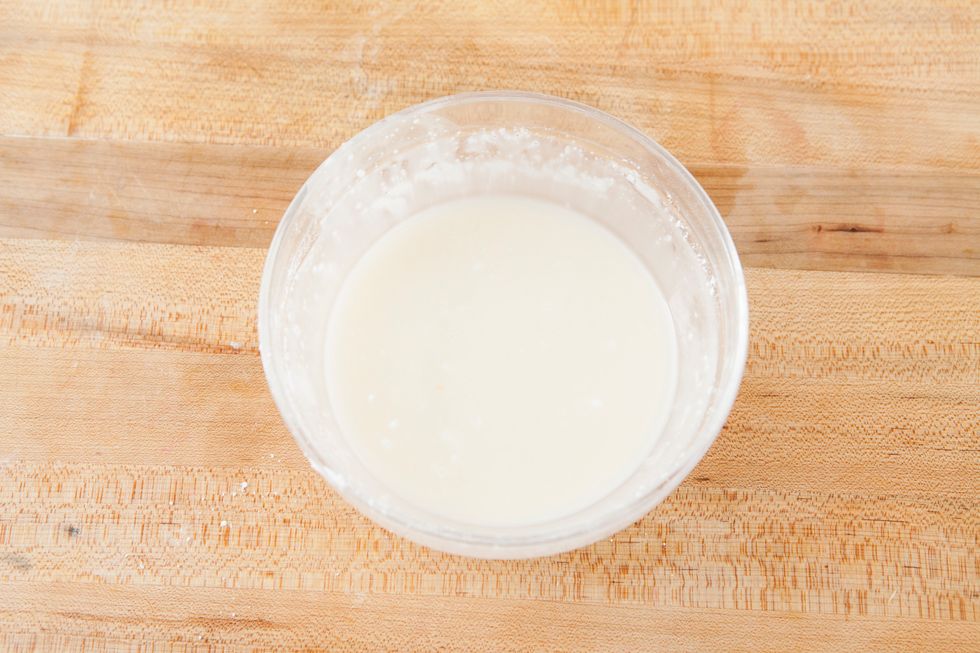 Like this!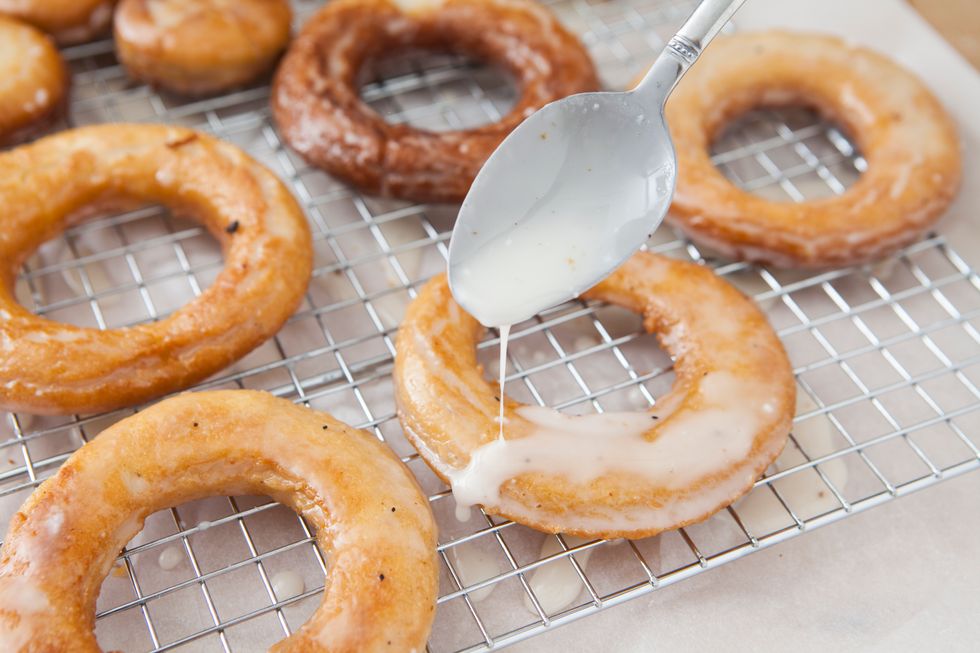 Pour 2 inches of canola oil into a heavy bottom pot. Heat to 325 F. Fry your doughnuts a few at a time for about 2 minutes inch side. Be careful not to let them burn! Let cool on a wire rack.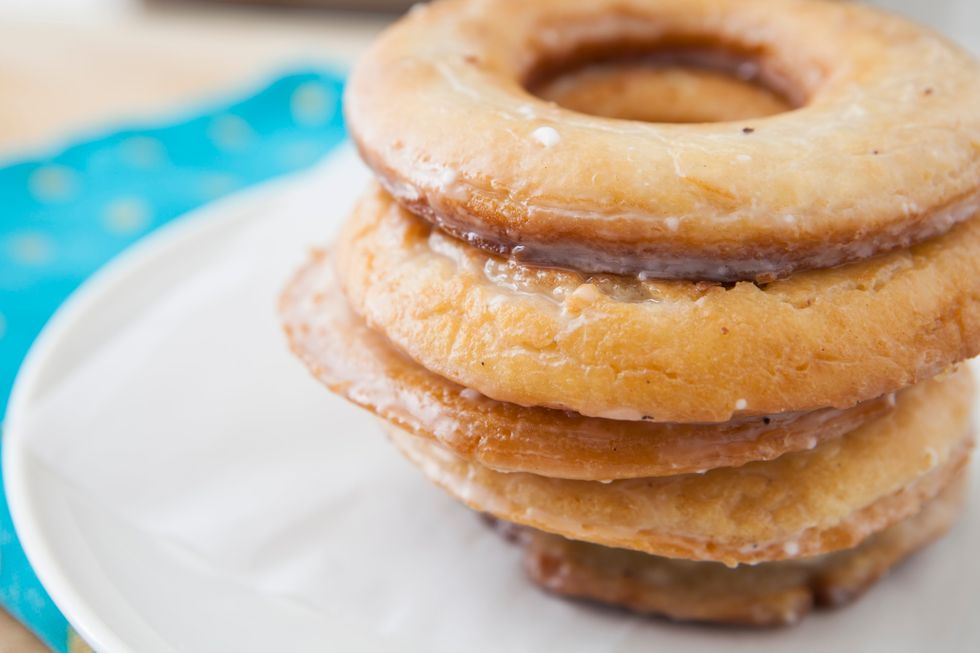 Immerse each doughnut into the glaze. Place back on the wire rack. Have the wire rack on top of a sheet pan to catch any extra glaze. Let sit for 20 minutes, or until glaze is set. Enjoy!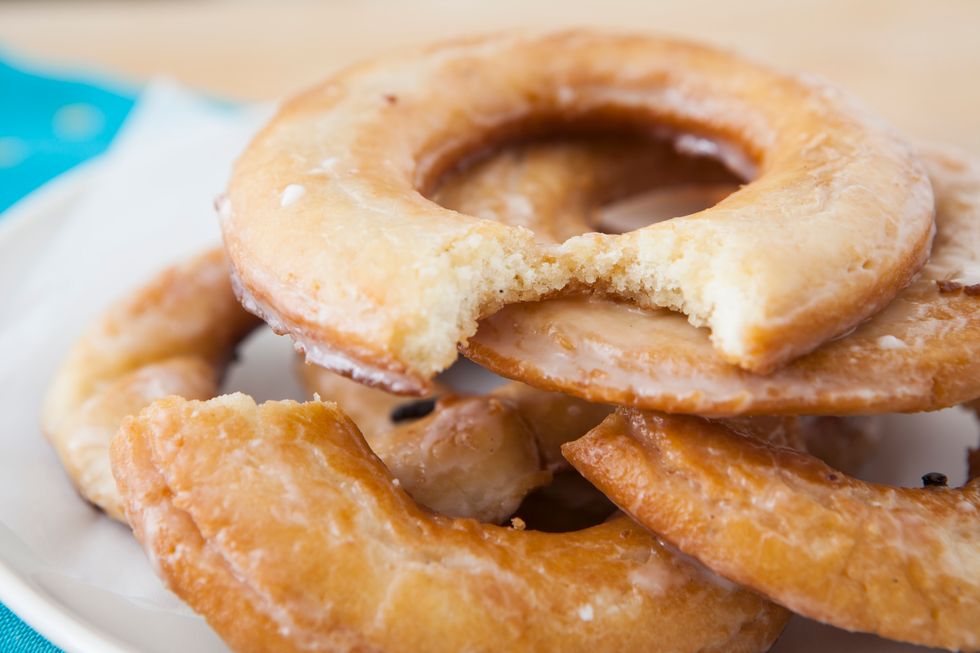 Recipe inspired by: http://www.handletheheat.com/old-fashioned-sour-cream-doughnuts/
1/4c Cake Flour
1/2tsp Baking Powder
1.0tsp Salt
1/2tsp Ground Nutmeg
1/2c Sugar
2.0Tbsp Butter
2.0 Egg Yolks
1/2c Sour Cream
Canola Oil
1/2c Powdered Sugar (sifted)
1/2tsp Corn Syrup
1/4tsp Salt
1/2tsp Vanilla Extract
1/3c Hot Water
B+C
We are the team behind B+C Guides. Feel free to message us if you have any questions or see something that could be improved!