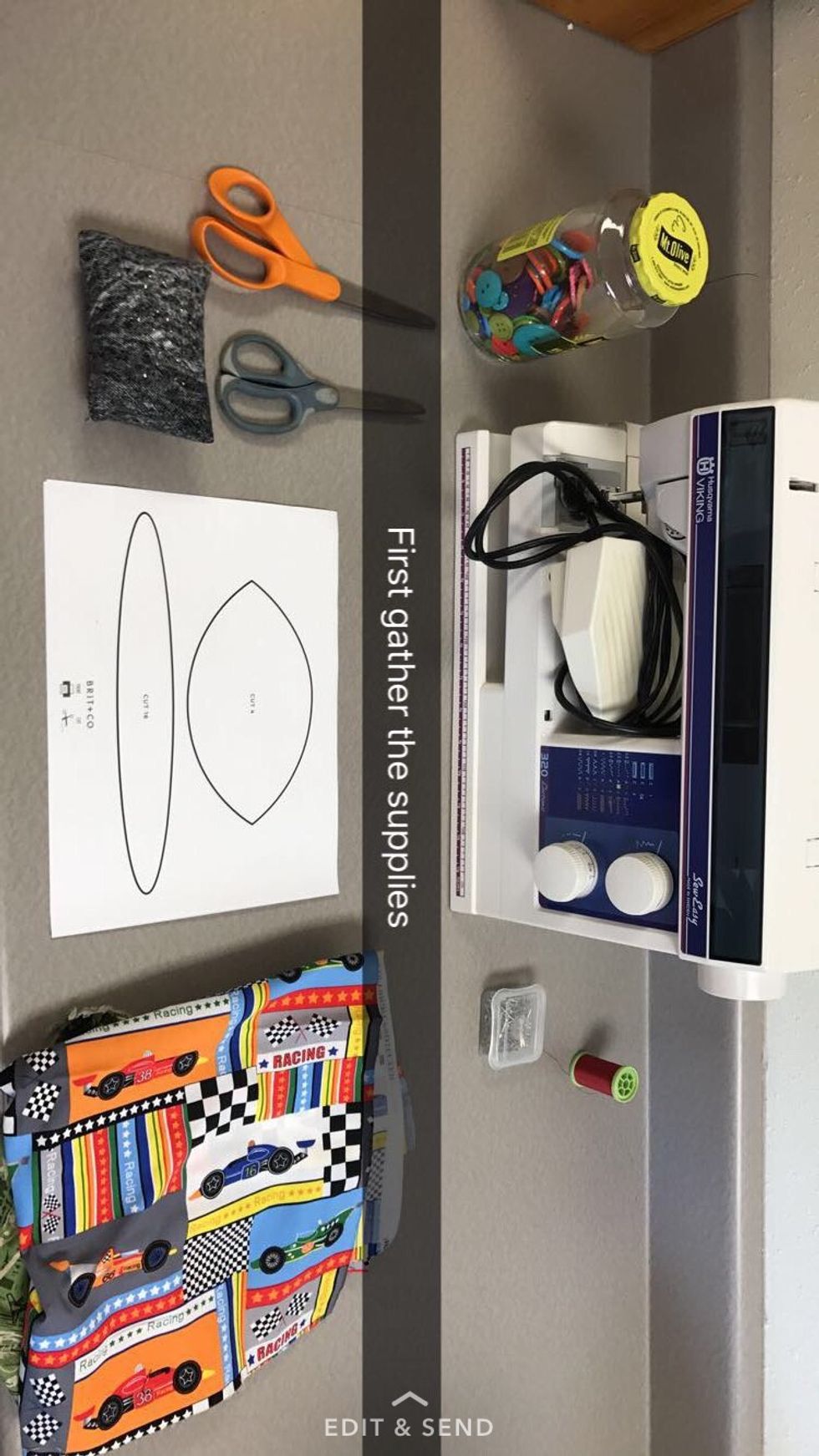 Gather your supplies that are needed for the activity.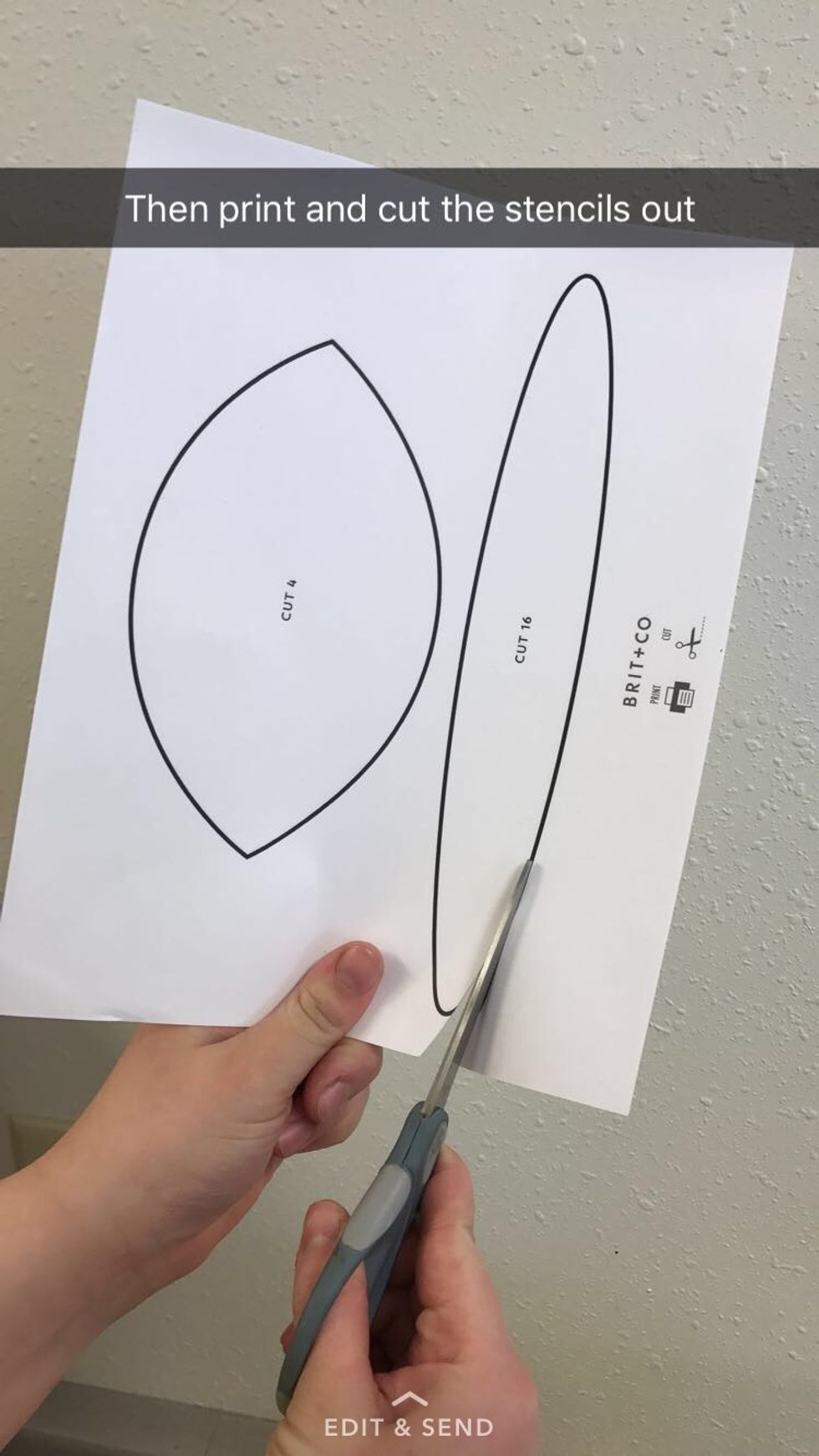 Print and cut out stencils with scissors only used for paper not the fabric scissors.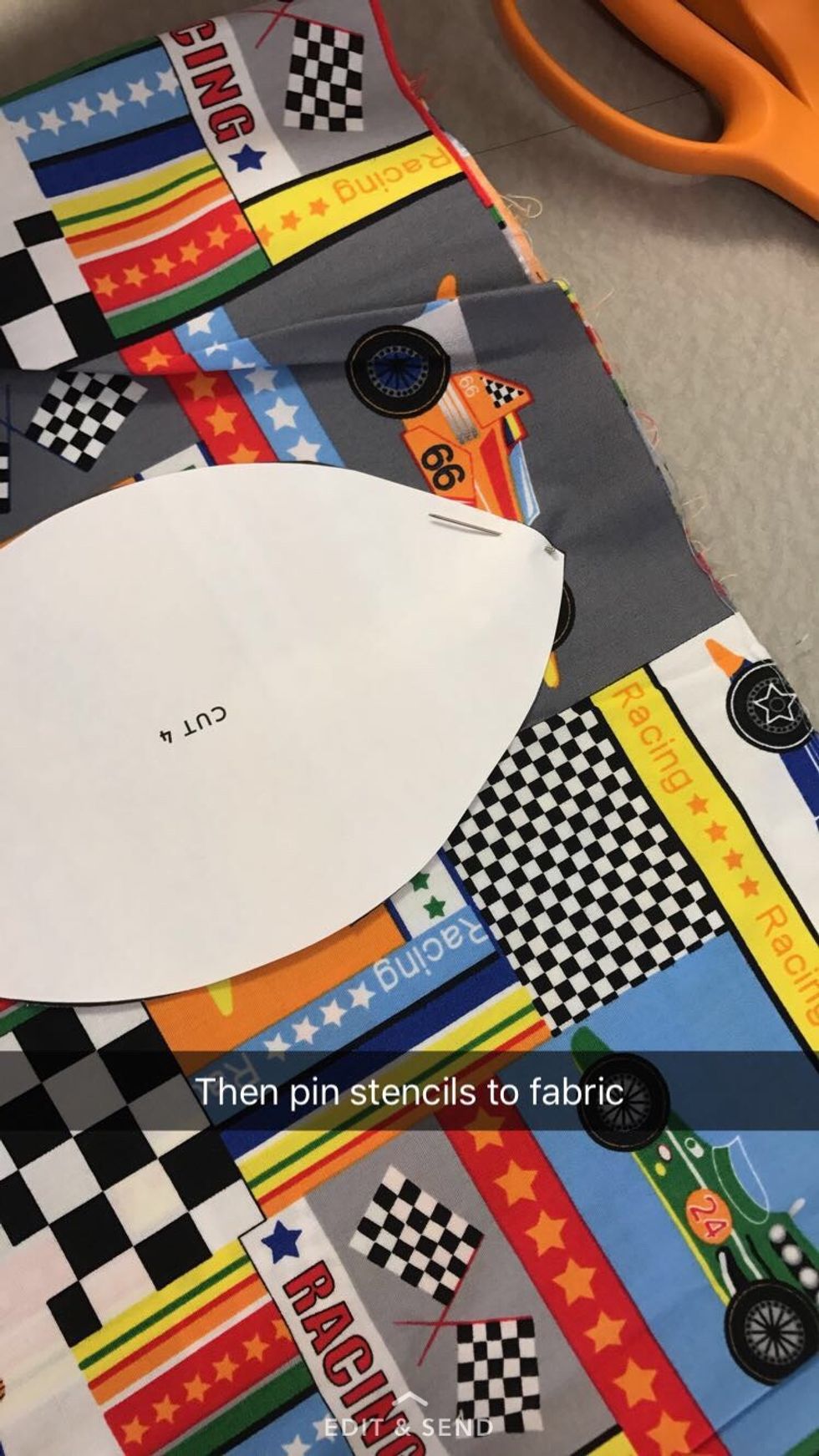 Pin the stencils to fabric. Be careful not to poke yourself with the pins.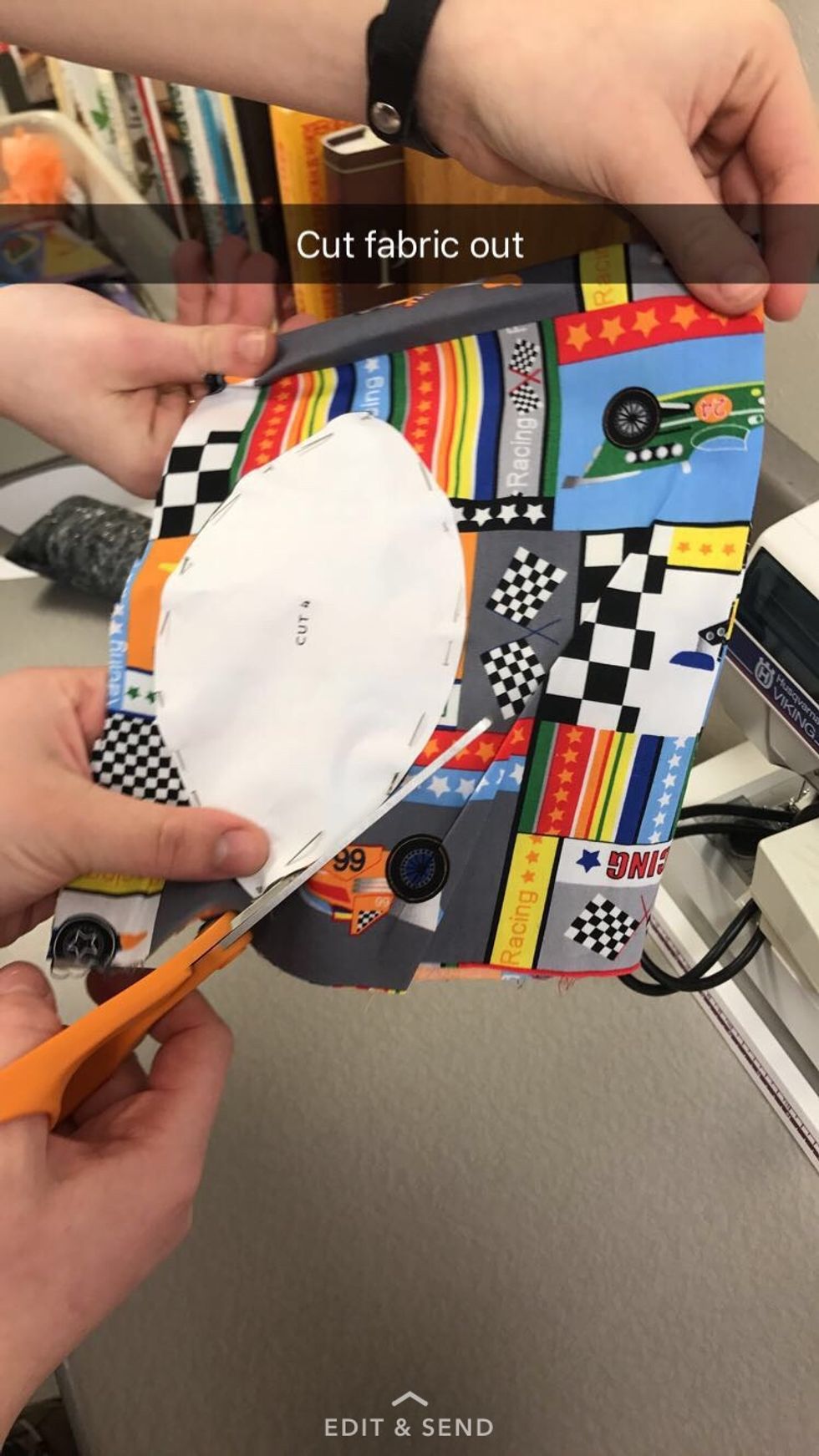 Cut the fabric out with only the fabric scissors. Be precise with the cuts.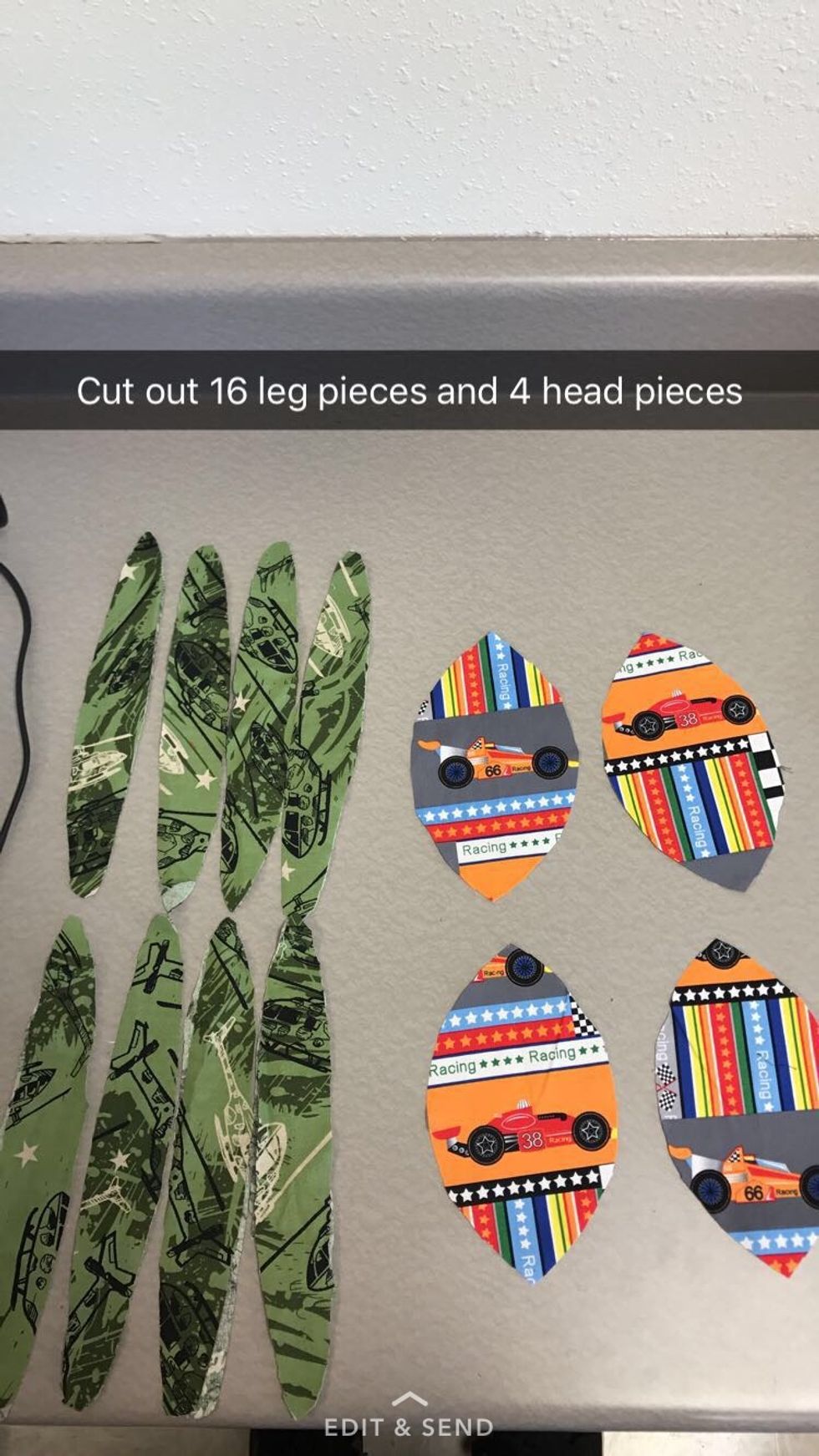 Repeat process until you have 16 legs and 4 head pieces. Pin the pieces inside out to prevent the fabric from moving.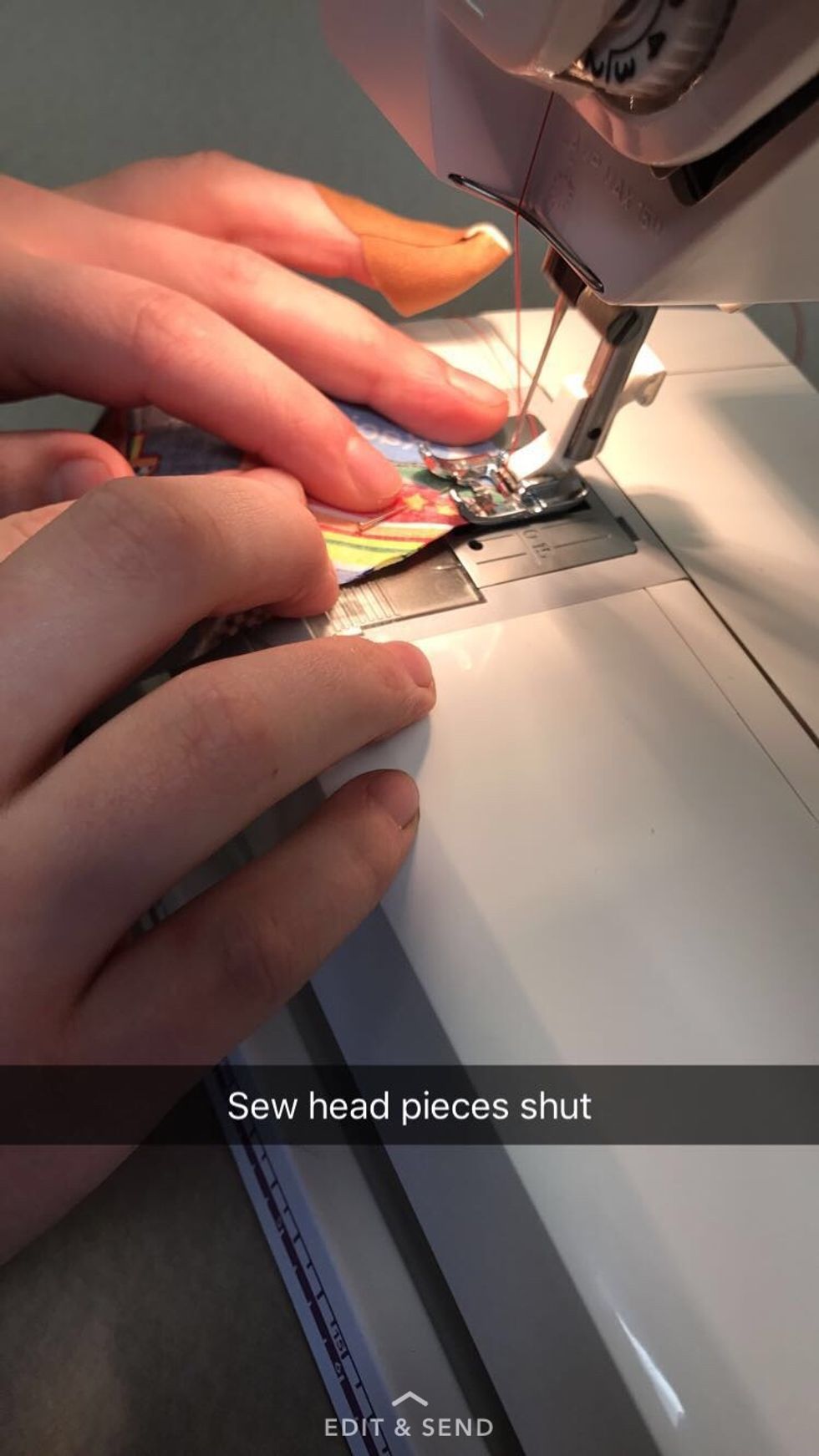 Sew the pieces together, leave a small opening on both the head and the legs so you can put stuffing in later on.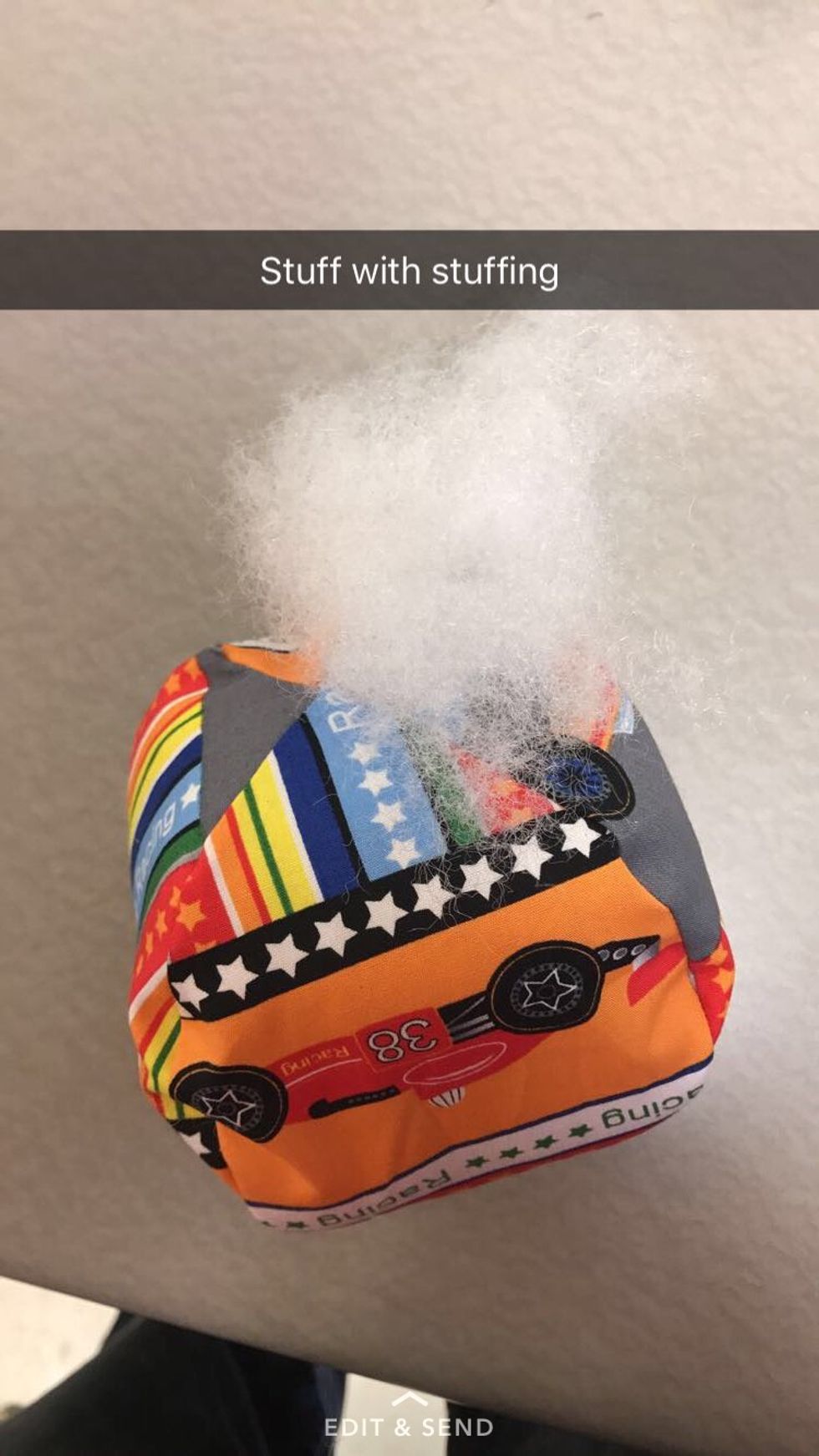 Flip the head inside out and stuff with plenty of stuffing until the desired amount. Remember that it's not as much as you think add extra.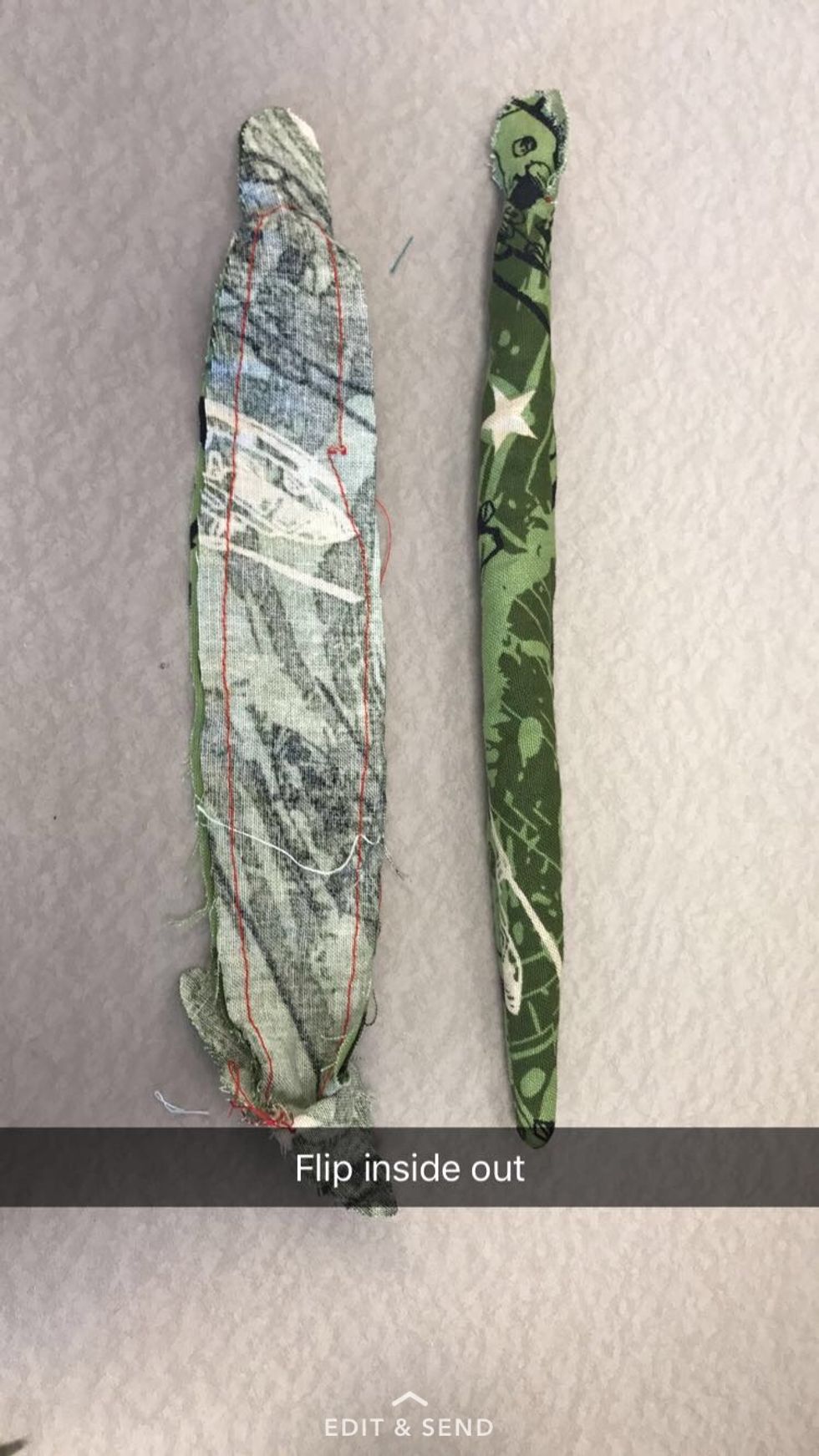 Flip the legs inside out be careful not to tear the stitches. Pencils may help you flip the legs inside out.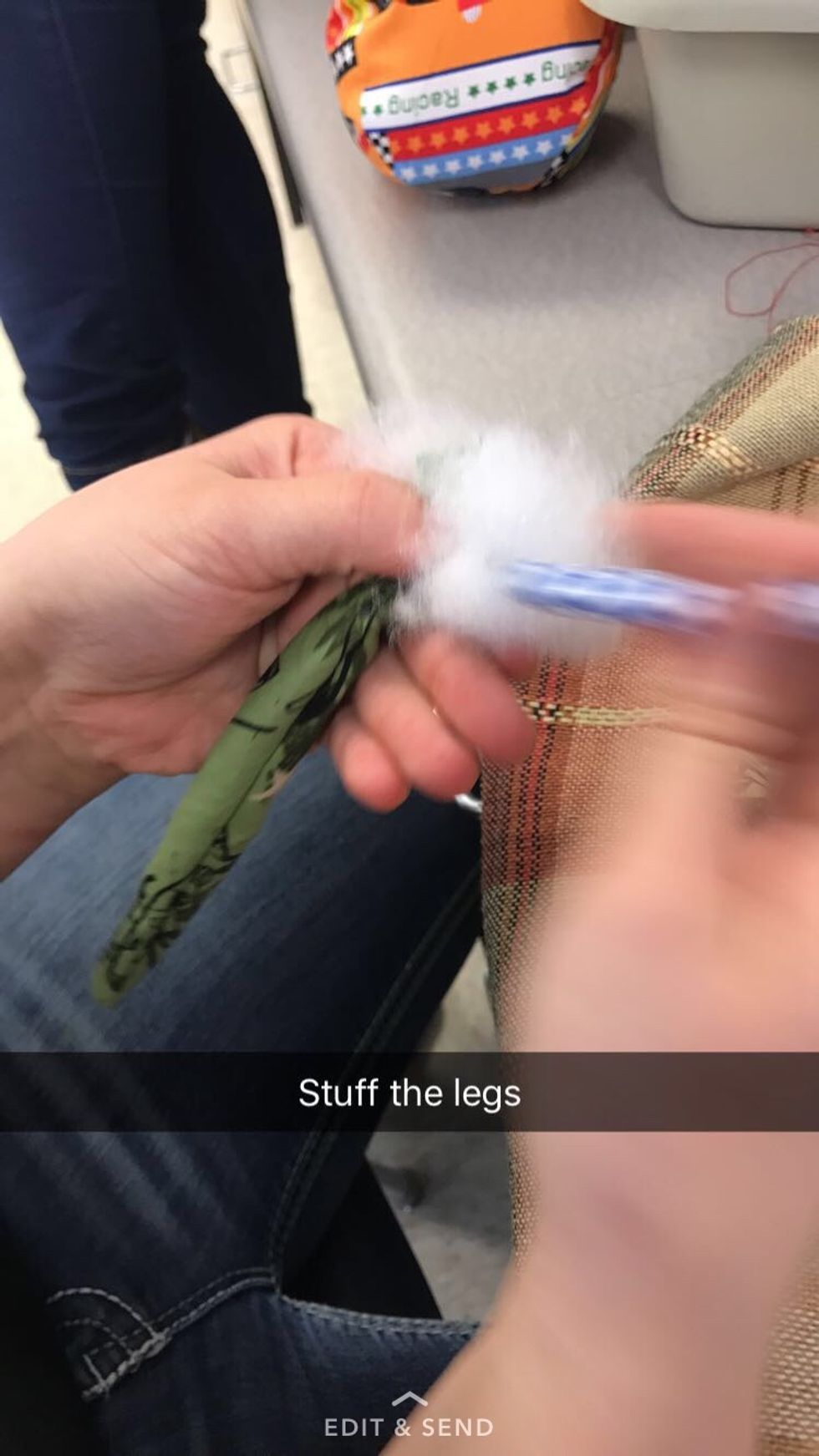 Stuff the legs. Use a pen or pencil to get even stuffing throughout the legs.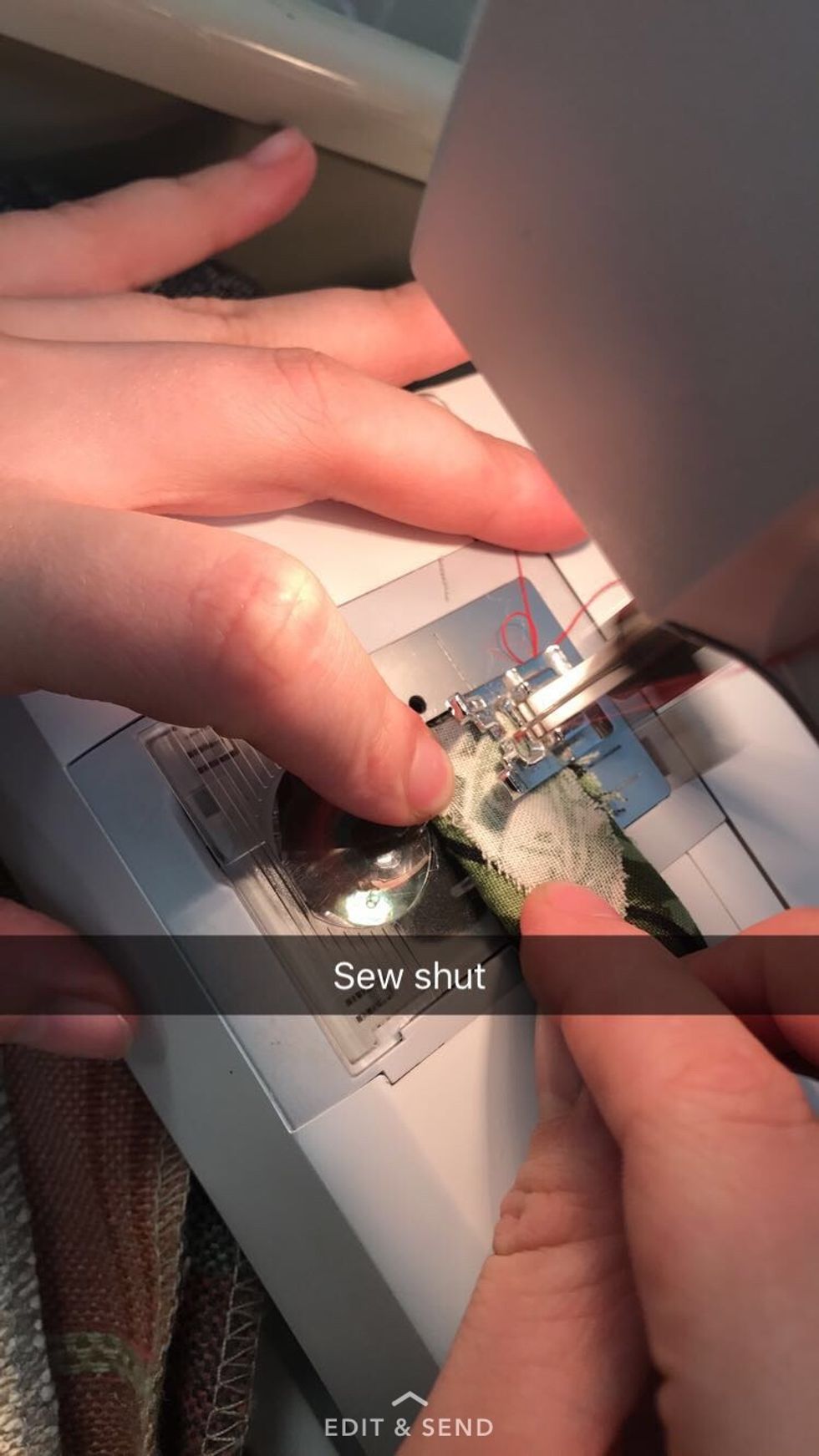 Machine sew or hand stitch the legs shut, this is optional.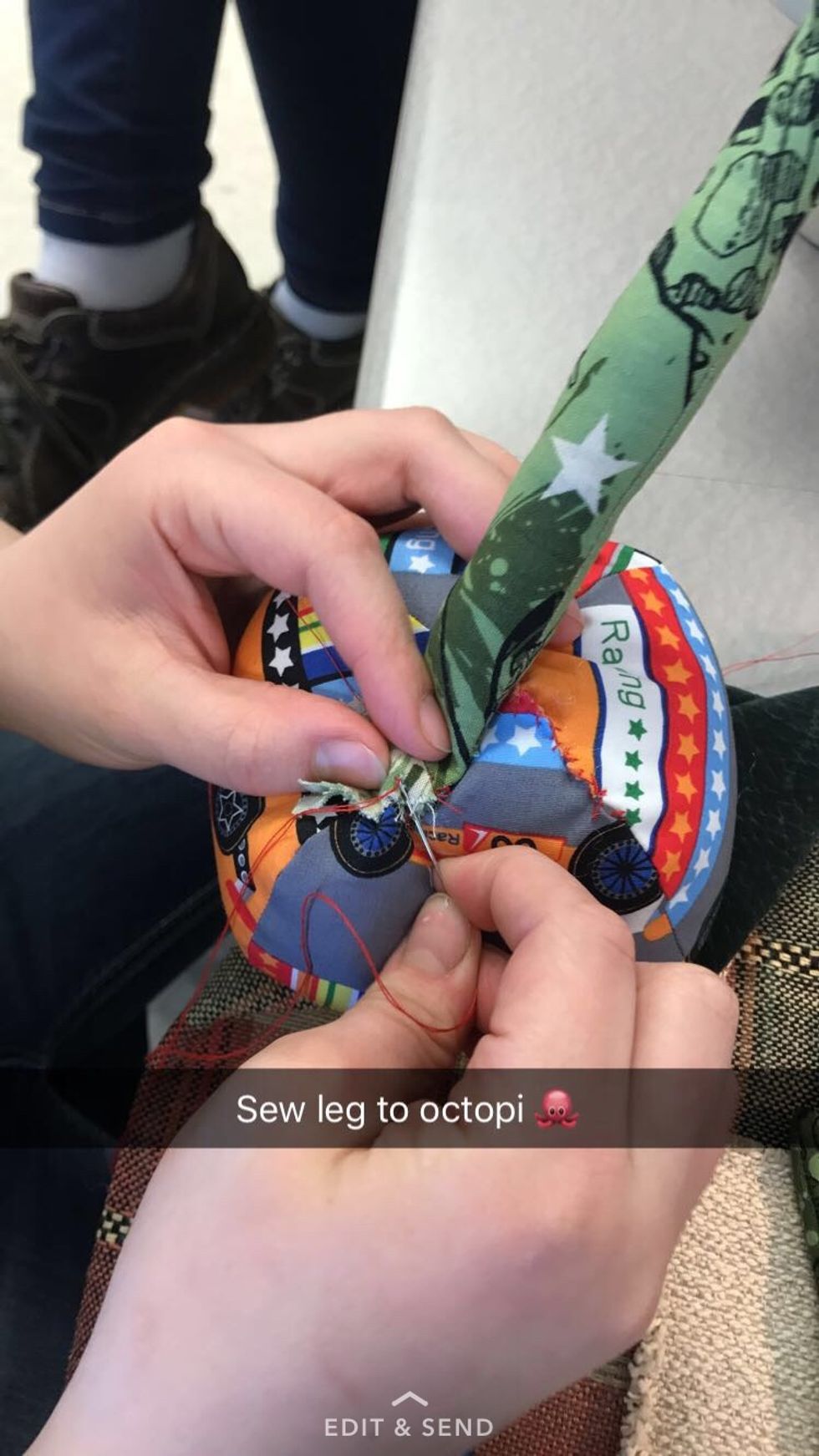 Sew the legs to the octopus. If you want them evenly spaced sew one at each crease and then one in between.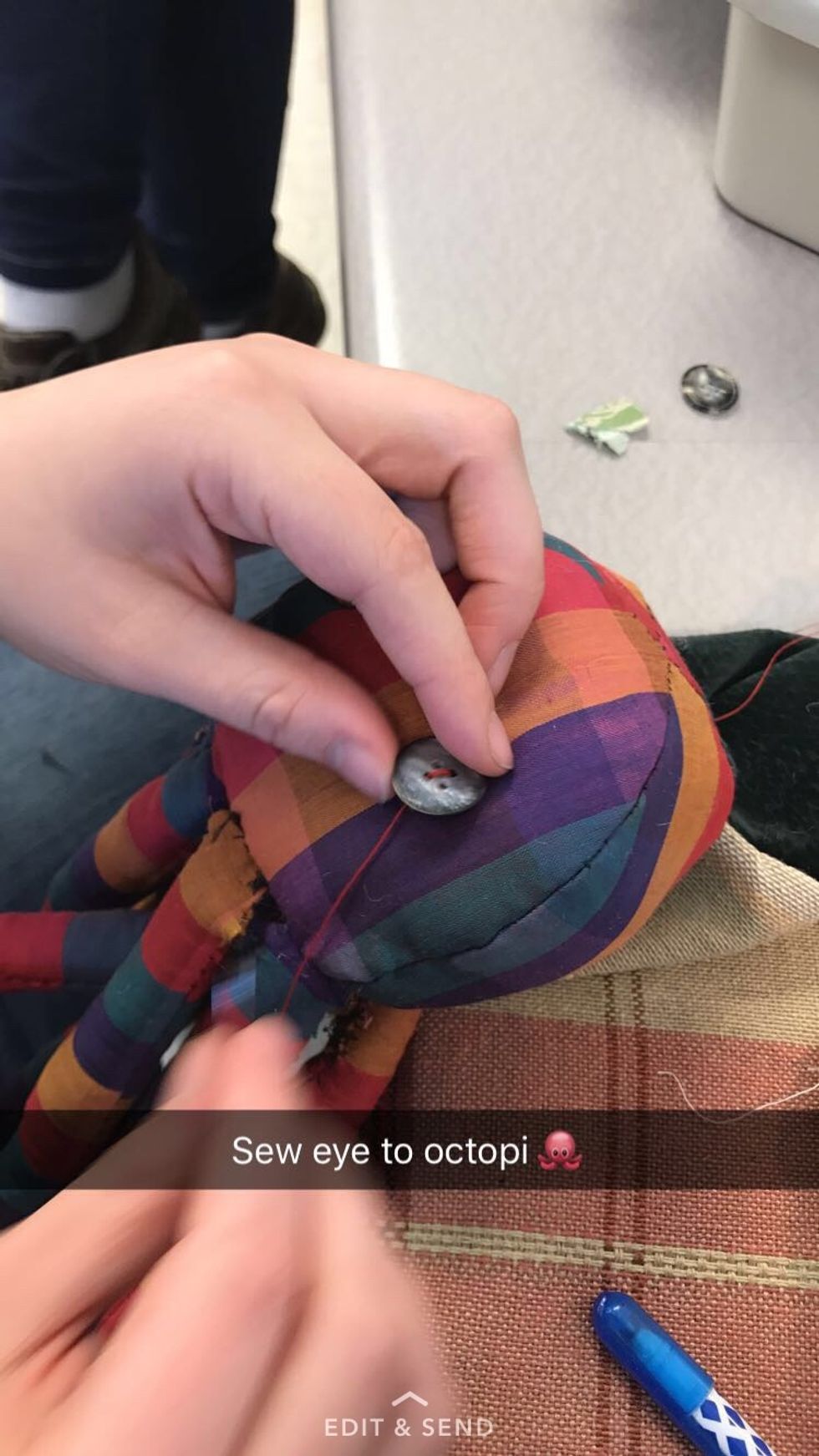 Sew the buttons to the octopus make sure they are evenly spaced. This must be done by hand.
Congratulations you have completed making your octopus. 🐙
Sewing machine
Needles
Material
Stencils
Thread
Fabric scissors
Buttons for eyes
Pins
Regular scissors