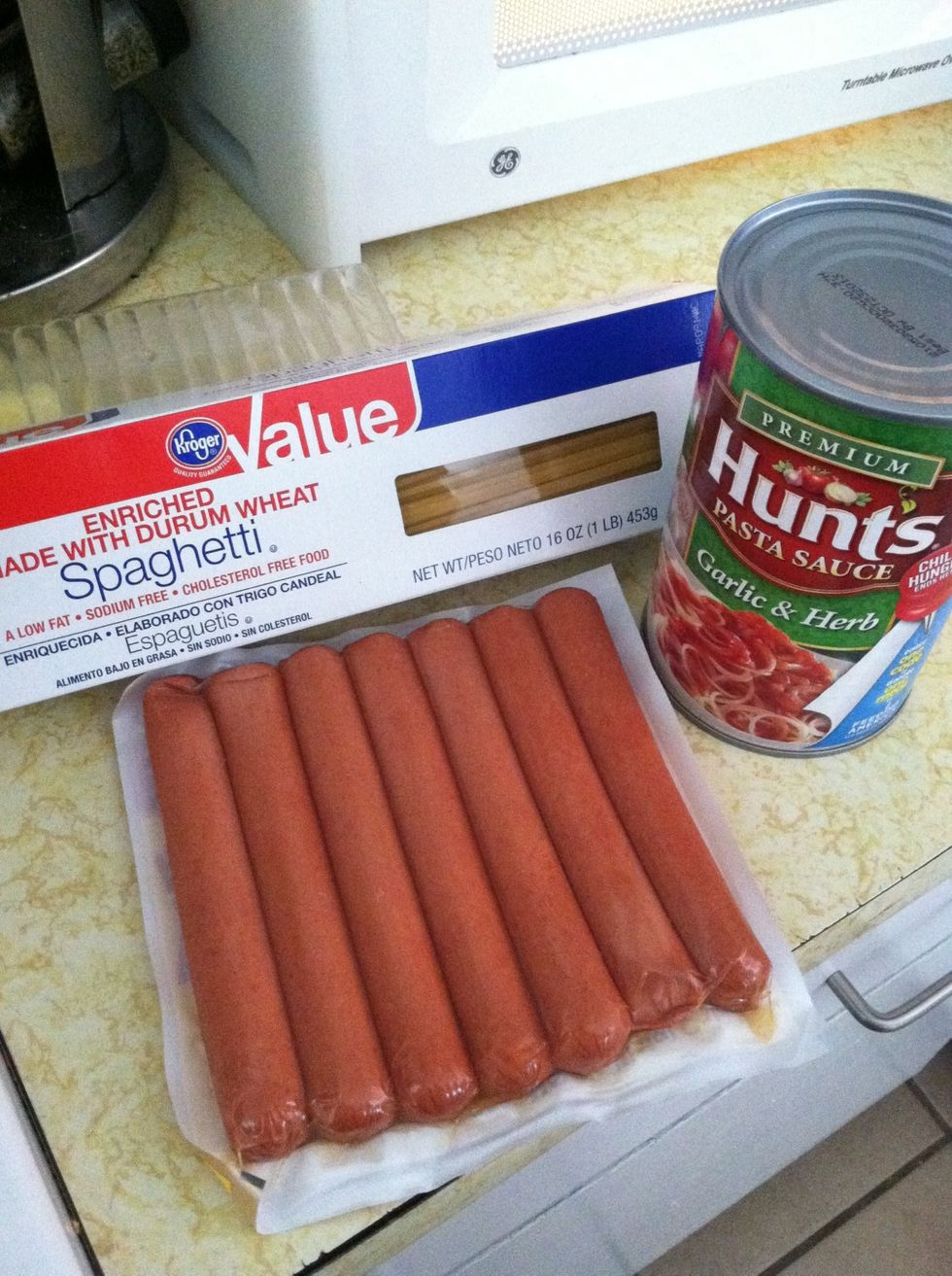 Spaghetti, hotdogs, spaghetti sauce.
Cut the hotdogs into pieces.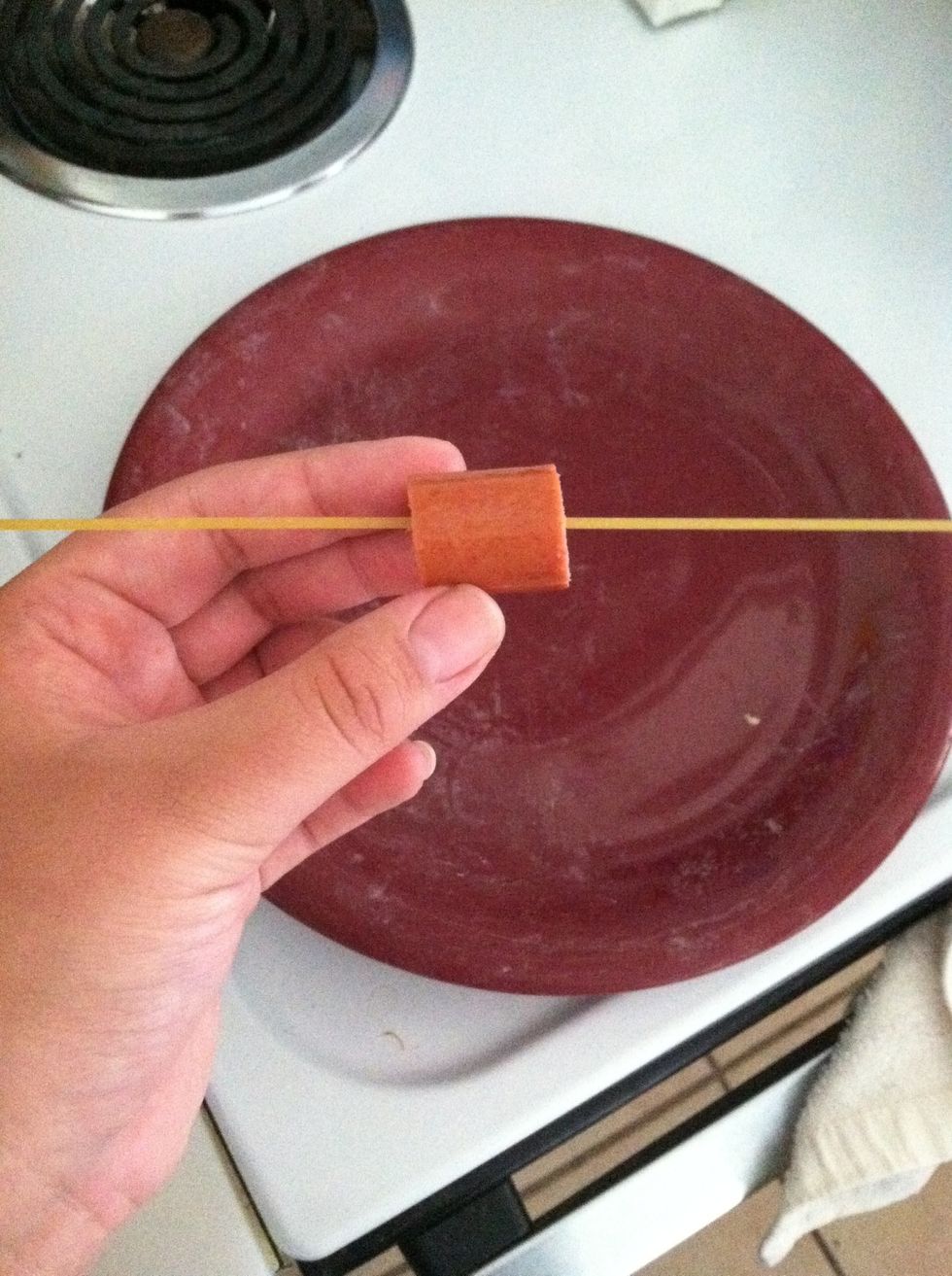 Put the spaghetti through the piece of hotdog, like so.
You want to put 5-8 spaghetti pieces through each hotdog piece.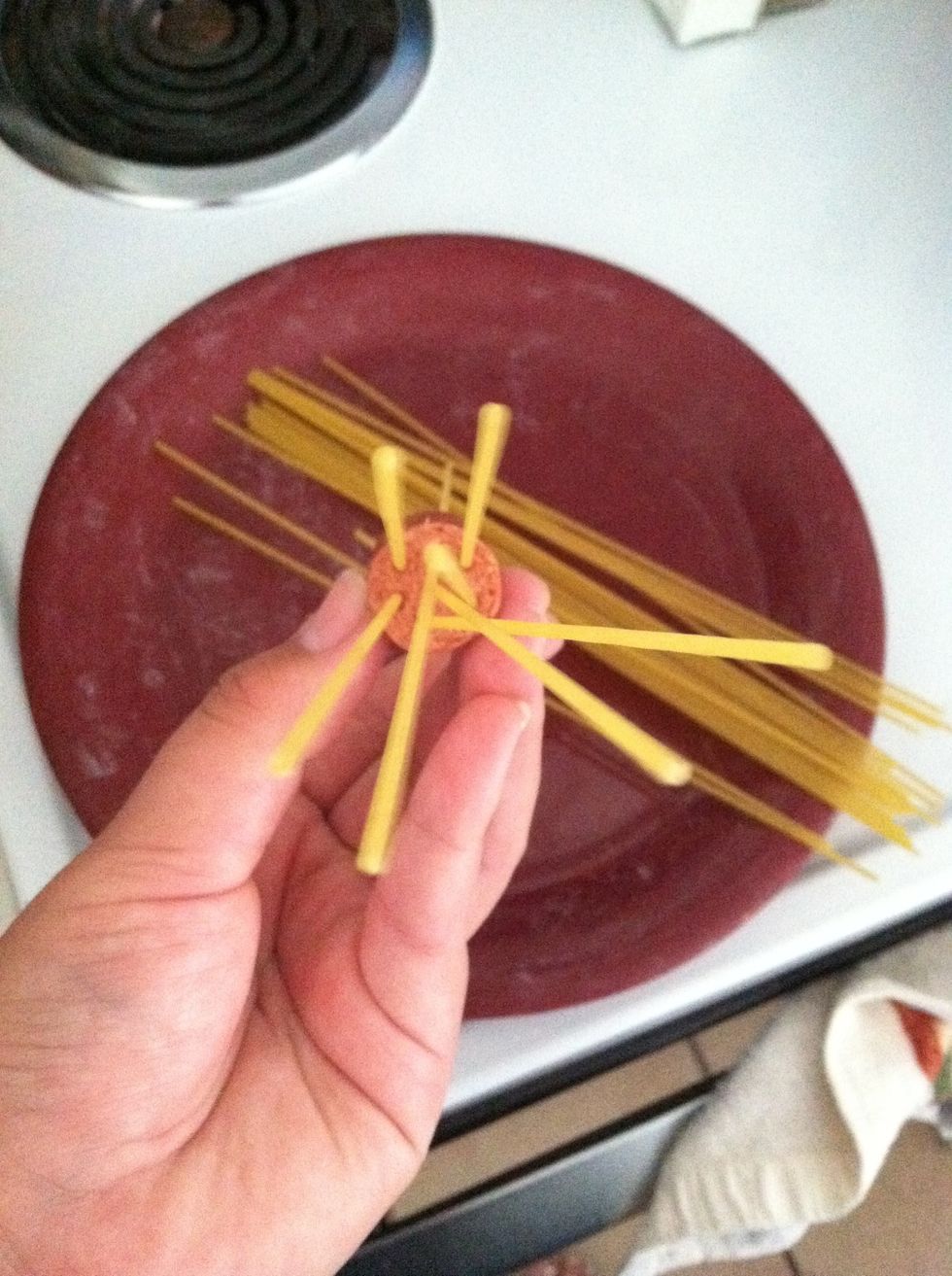 Here's a different view...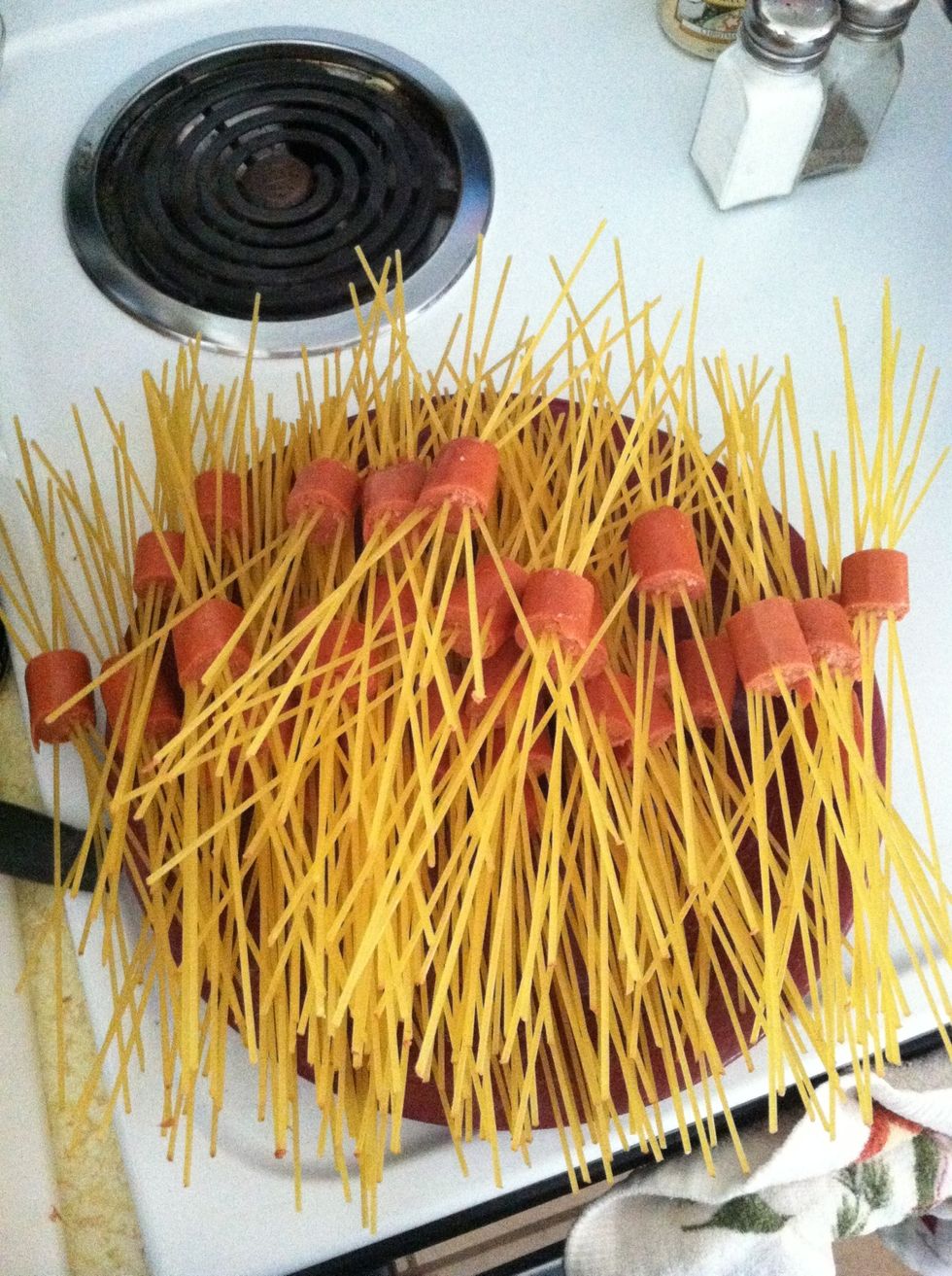 This is what they look like when they're done.
Now, add each piece to boiling water one at a time.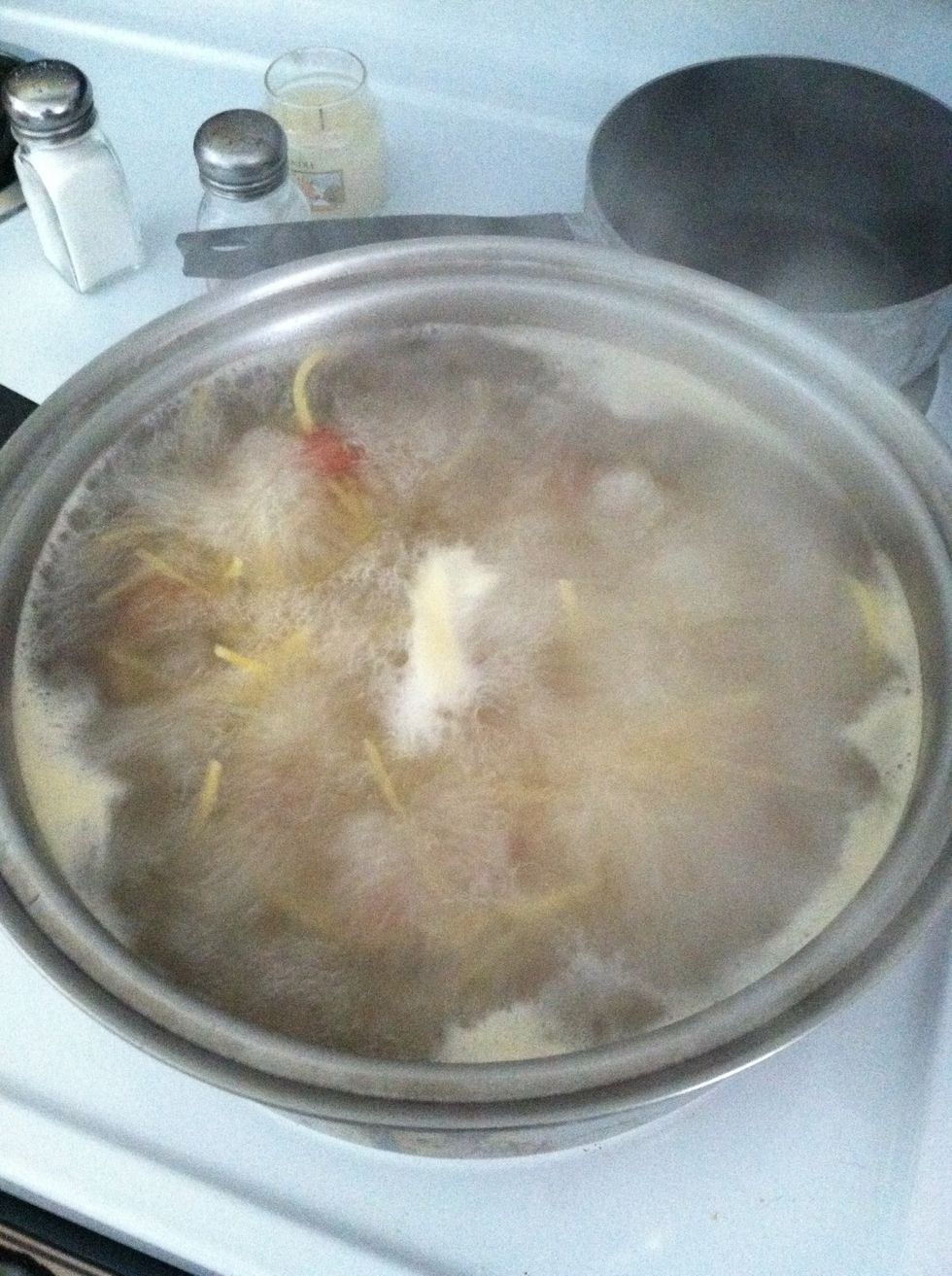 All of the pieces cooking.
When the pasta is al dente drain the water.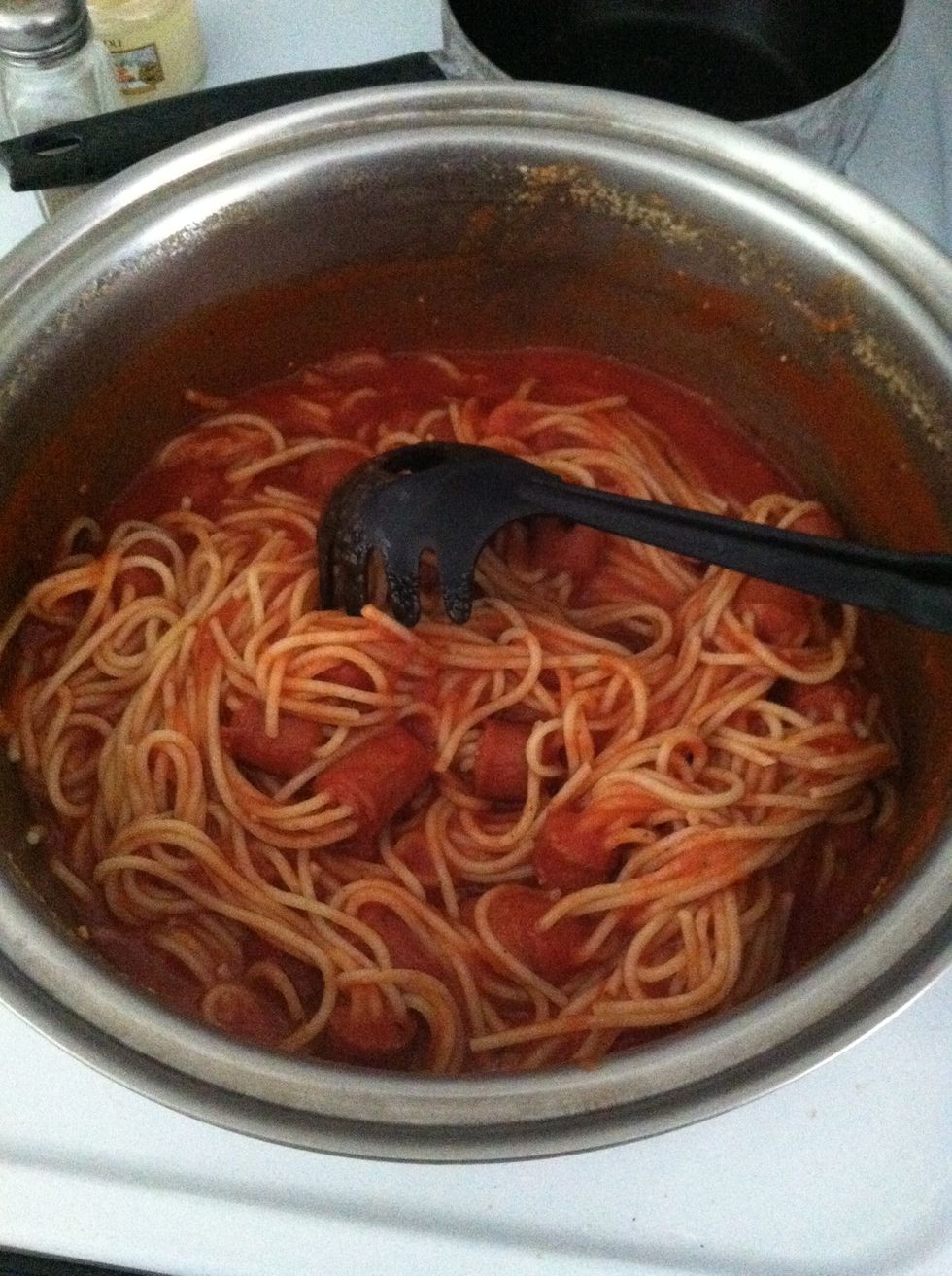 Add the sauce and stir.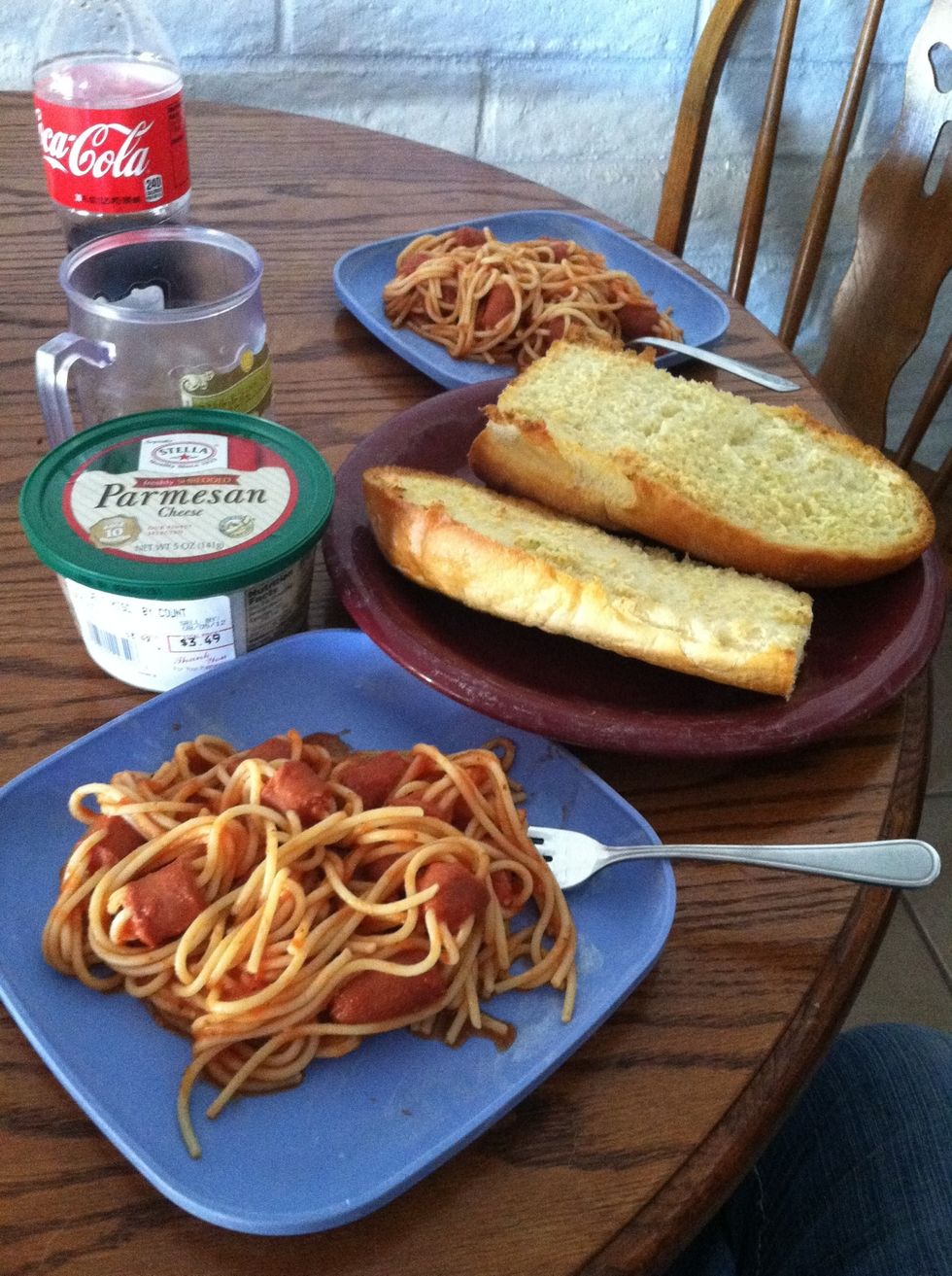 Enjoy with Parmesan cheese, and garlic bread!
I hope you enjoyed this "how to," and thanks for reading! :)
1.0 Package of spaghetti
1.0 Package of hotdogs
Spaghetti sauce