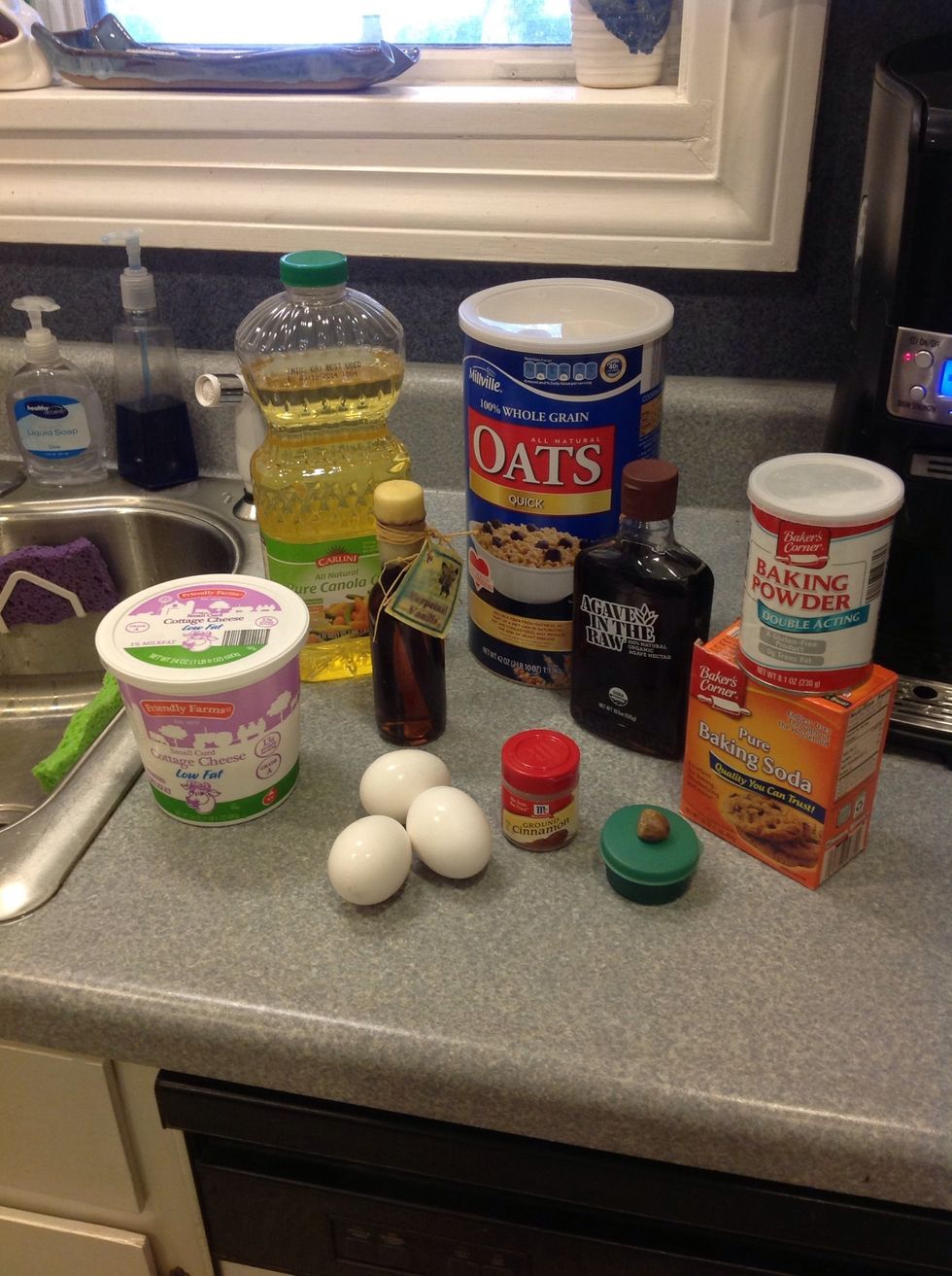 First, gather your ingredients...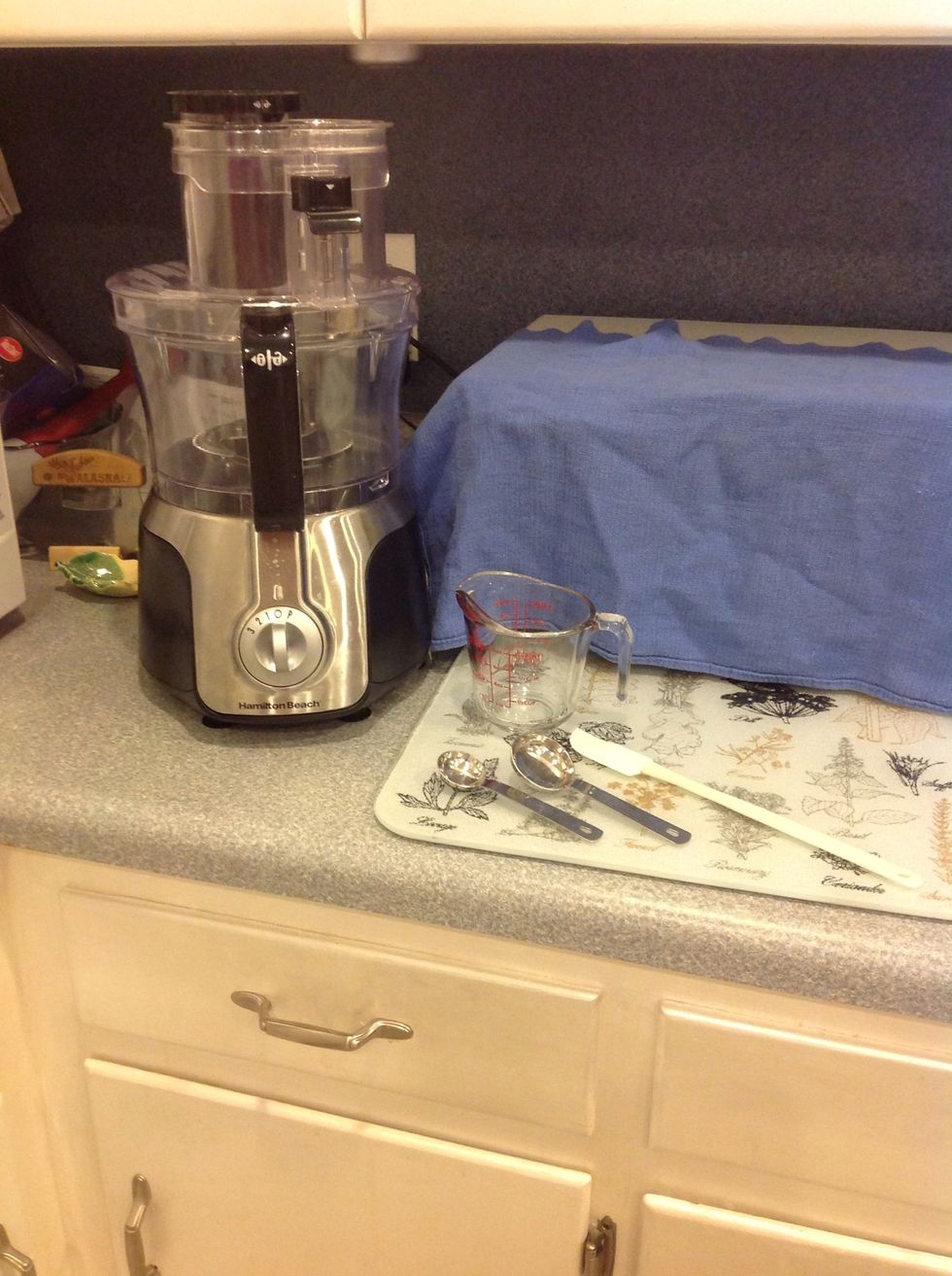 And your equipment...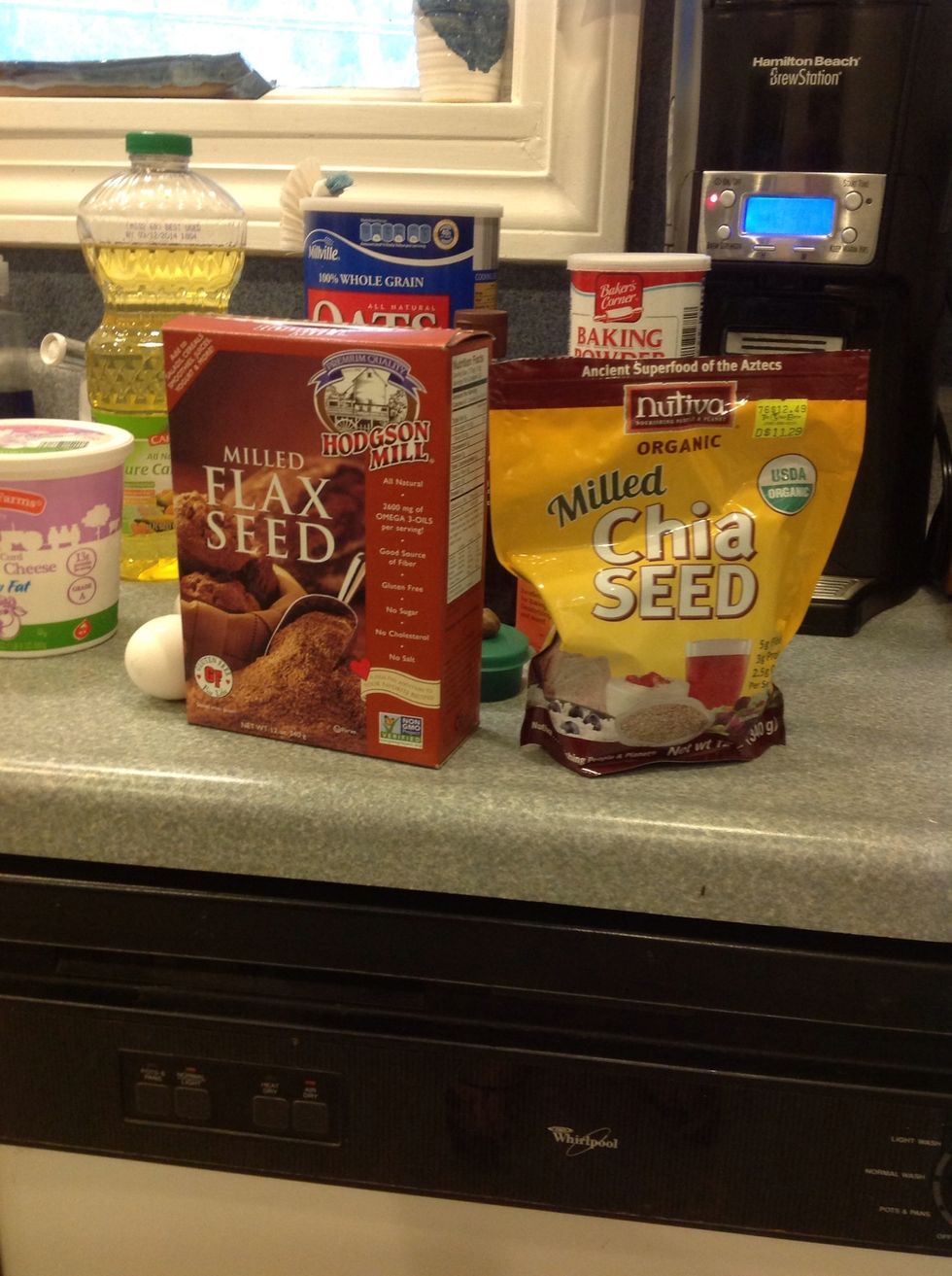 And optional ingredients (optionally, of course).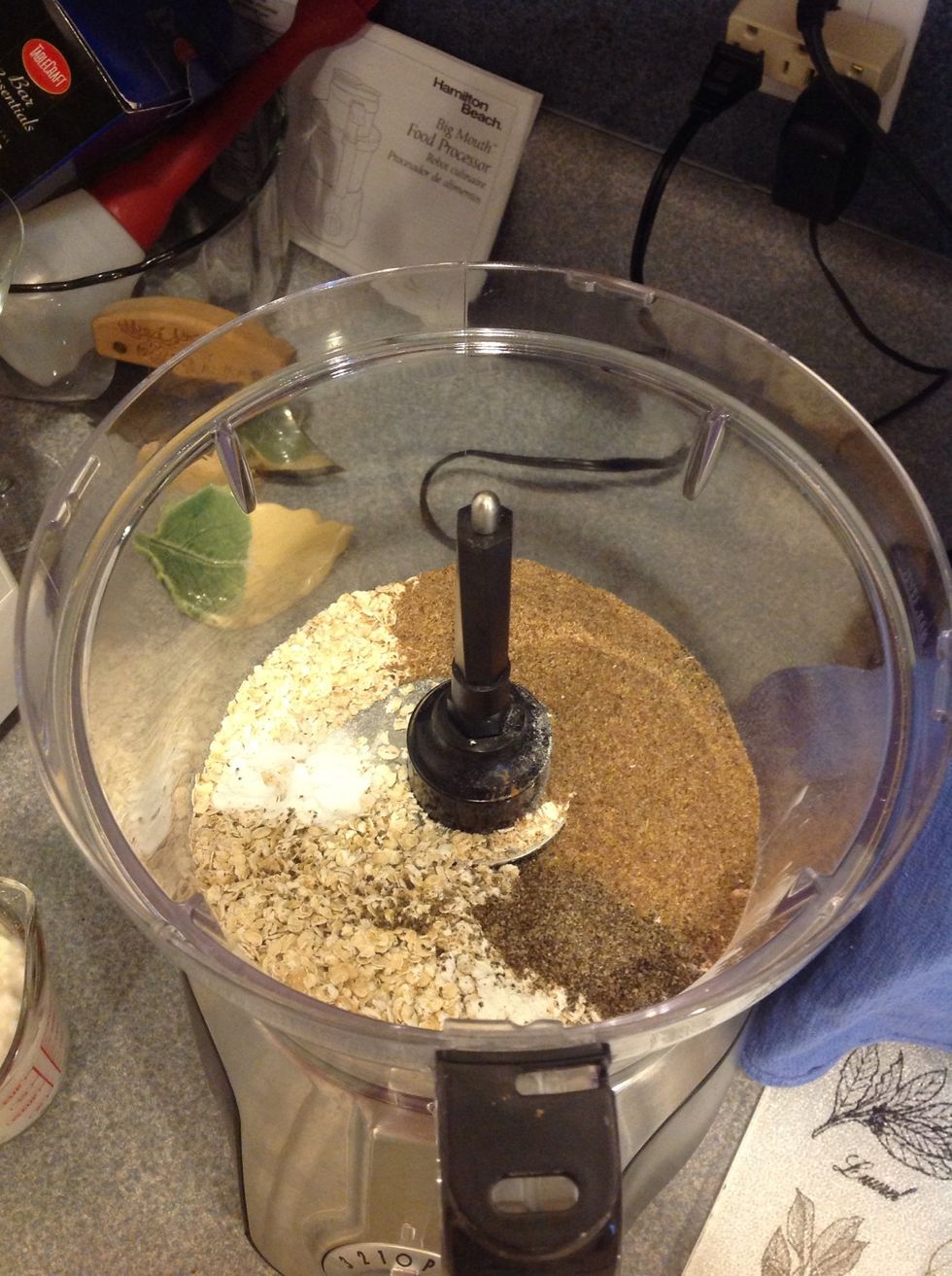 Put all your dry ingredients in the food processor...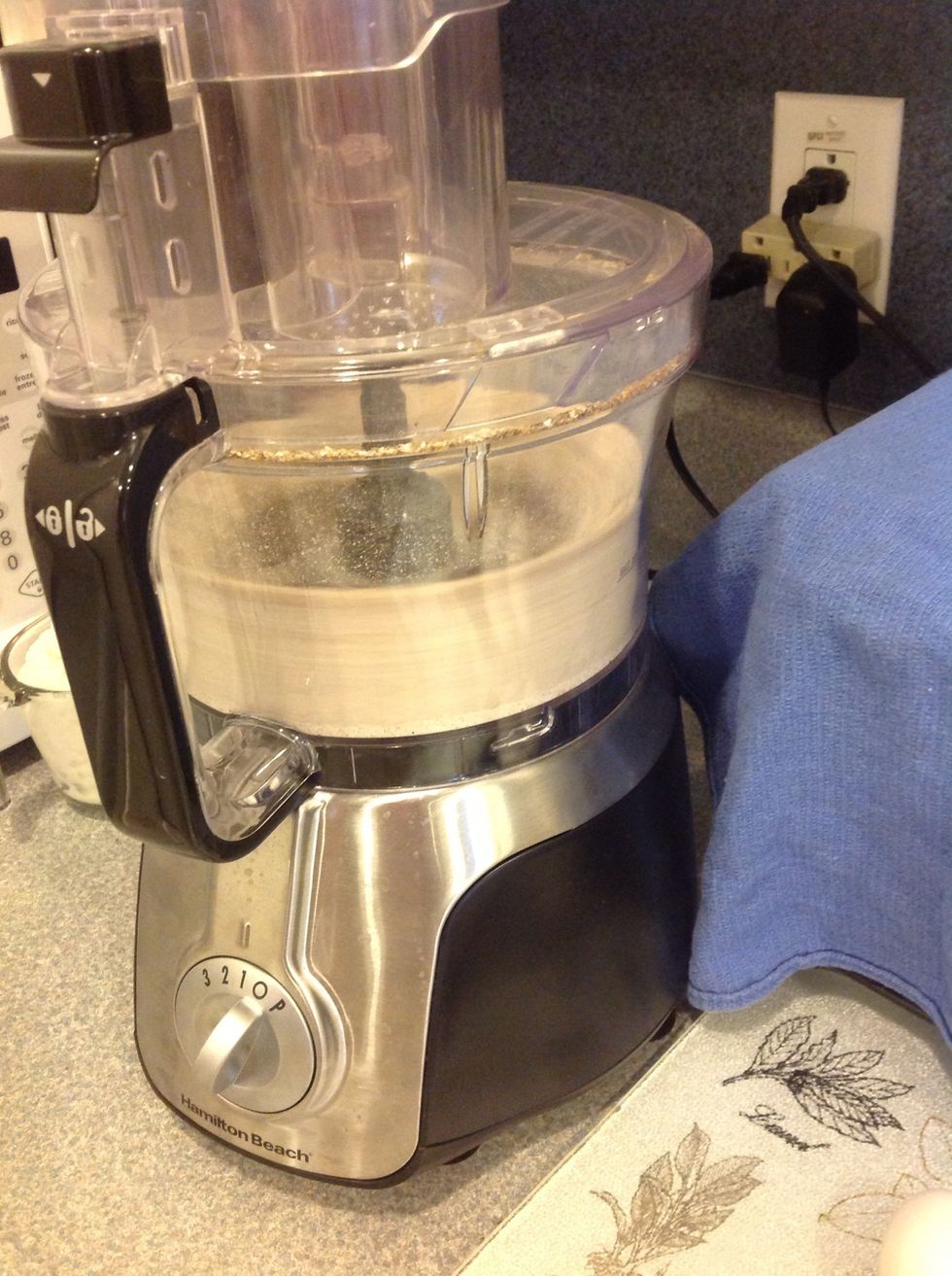 ...and give it a whirl...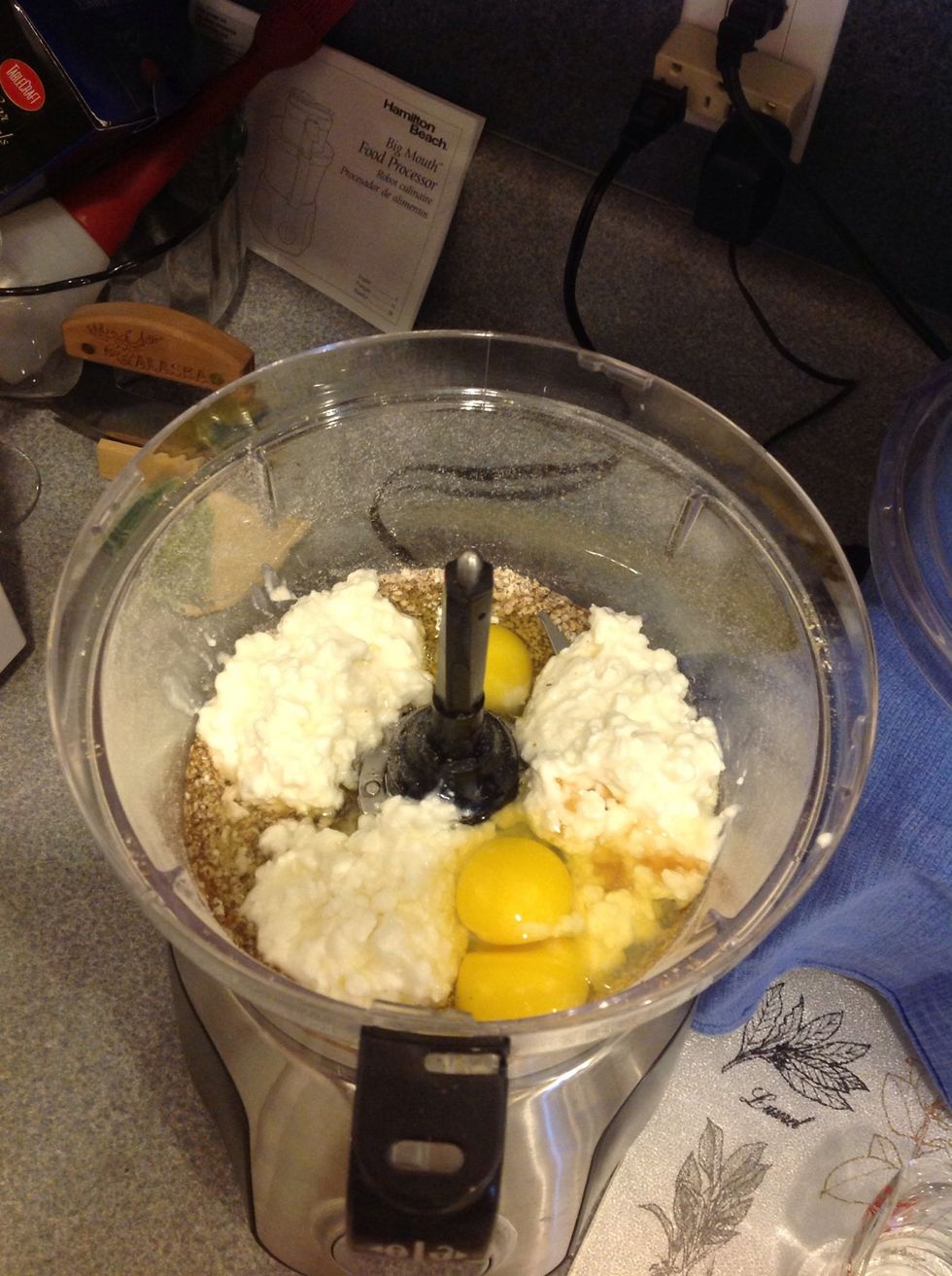 Then add all your wet ingredients...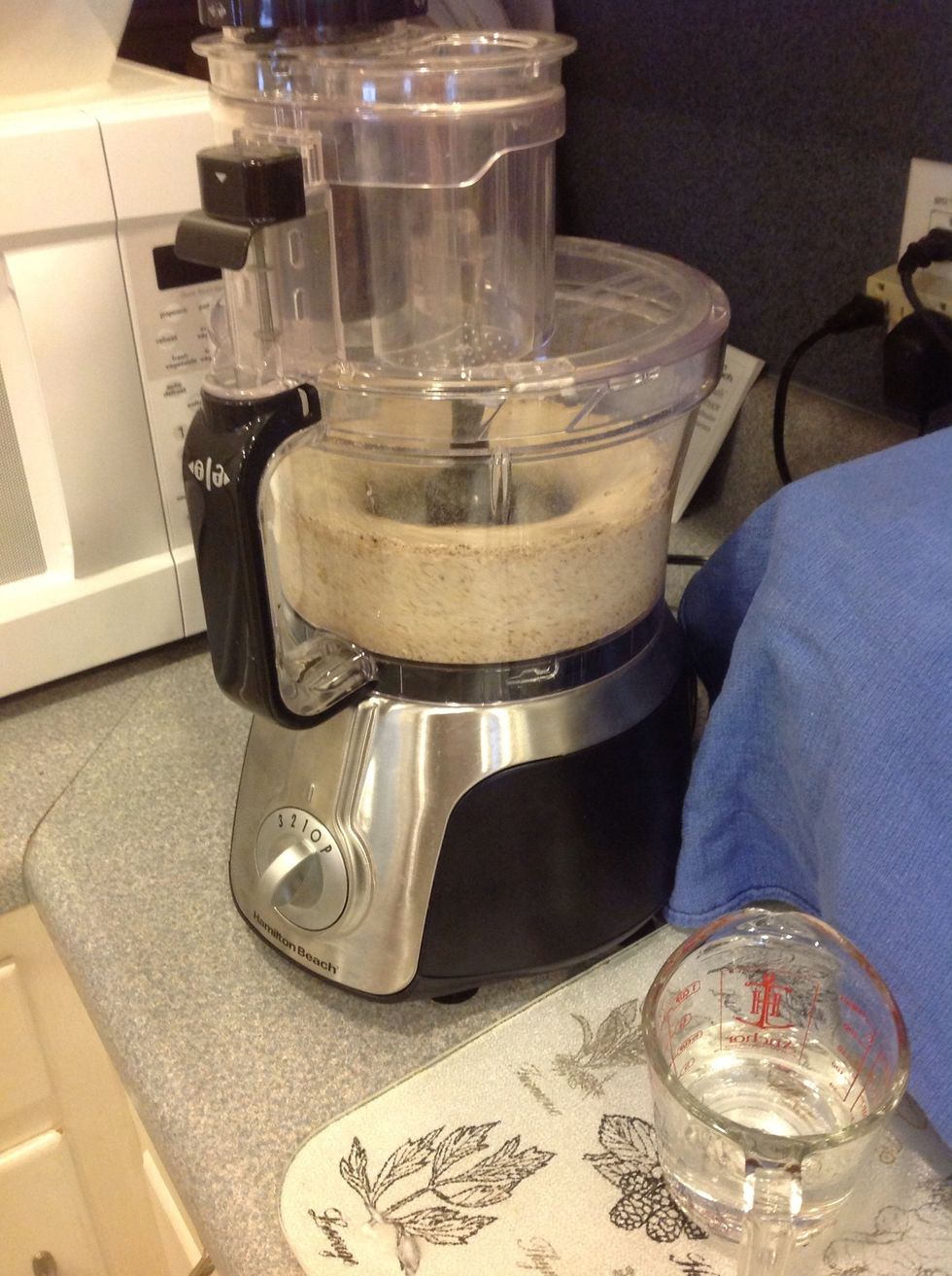 ...and give it more whirl.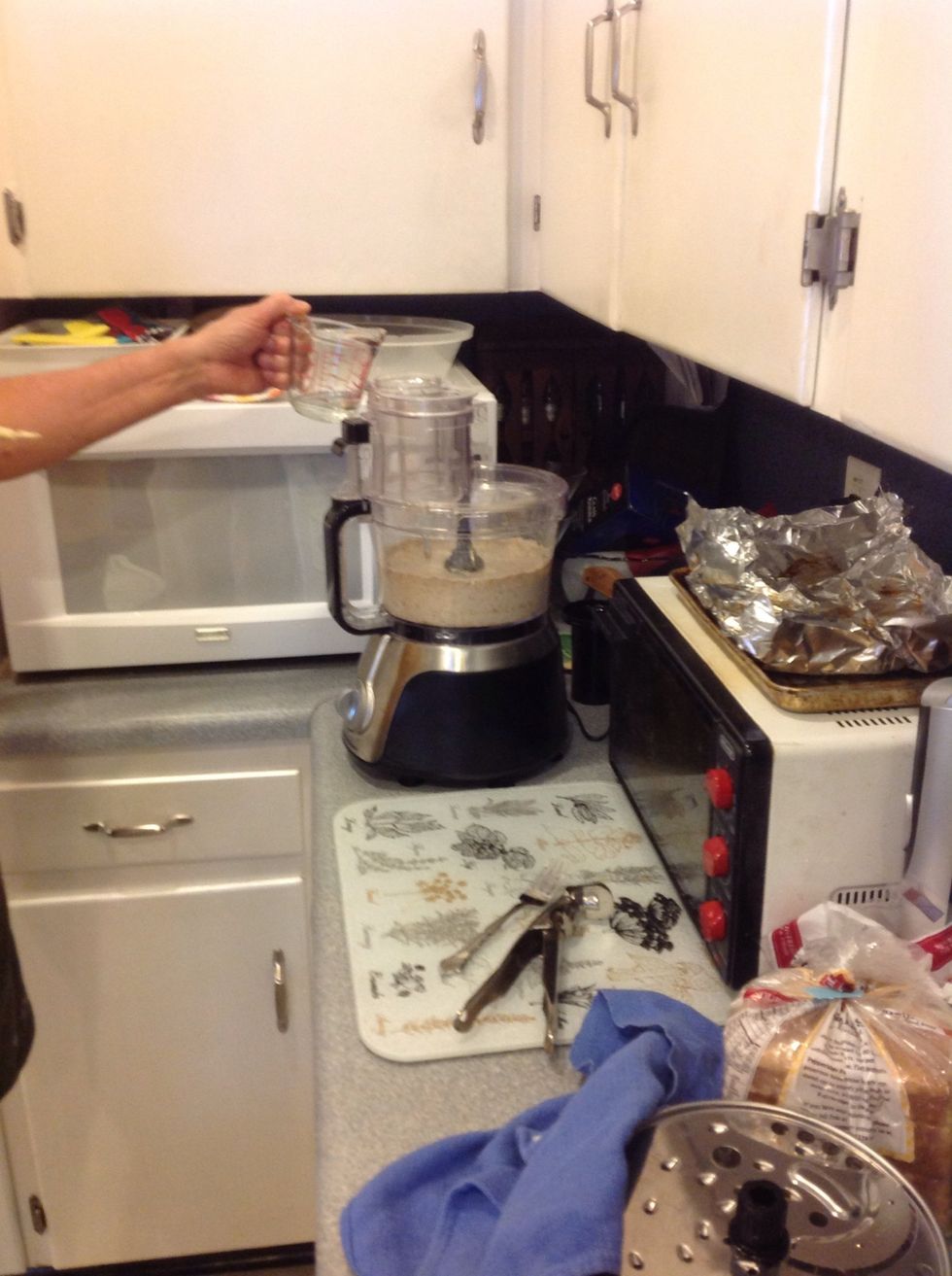 Let it sit for about 3-5 mins to see how much it thickens up. We have found that chia &/or flaxseed makes this happen more than without.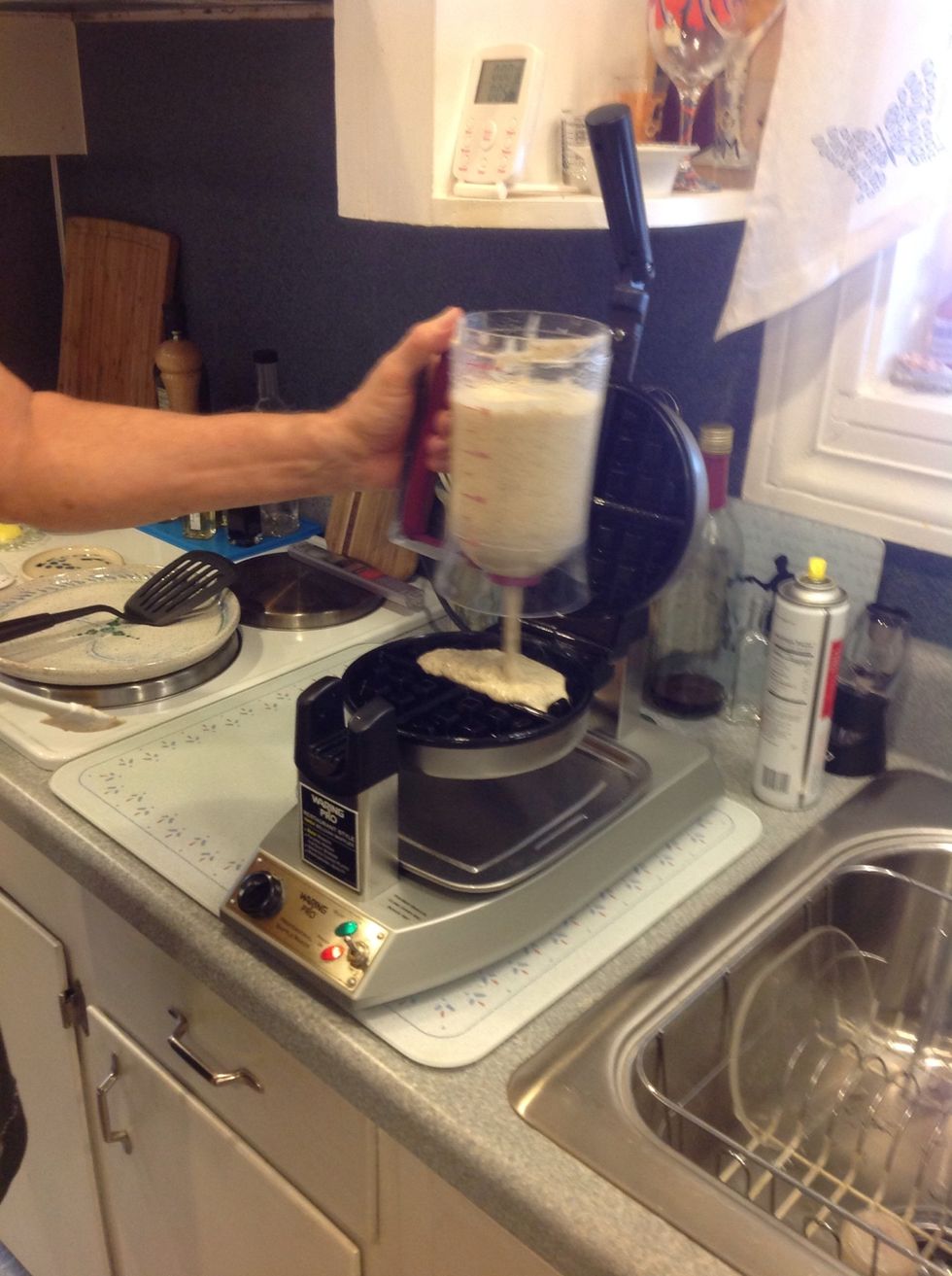 Put the batter in your waffle maker...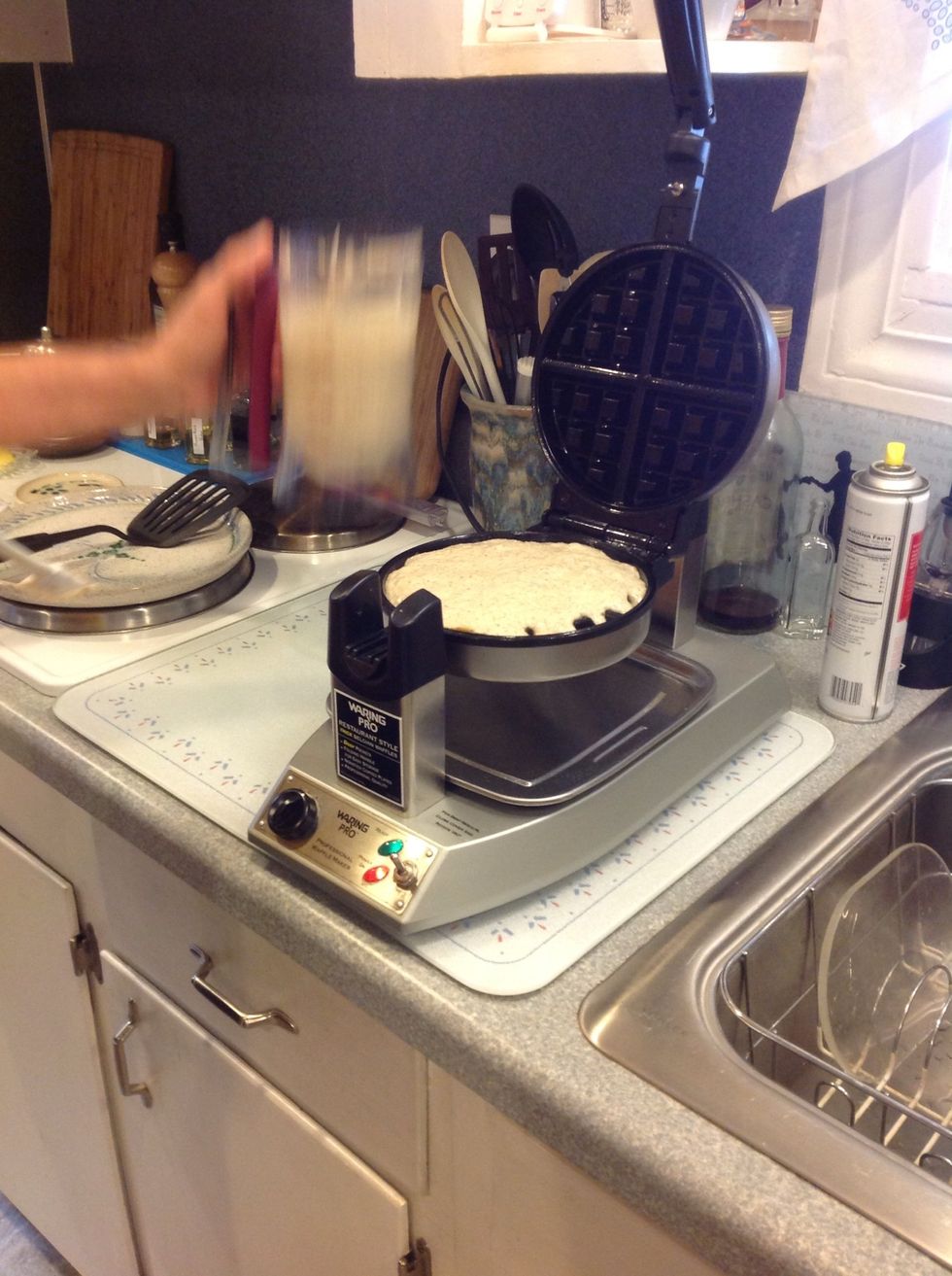 ...like so.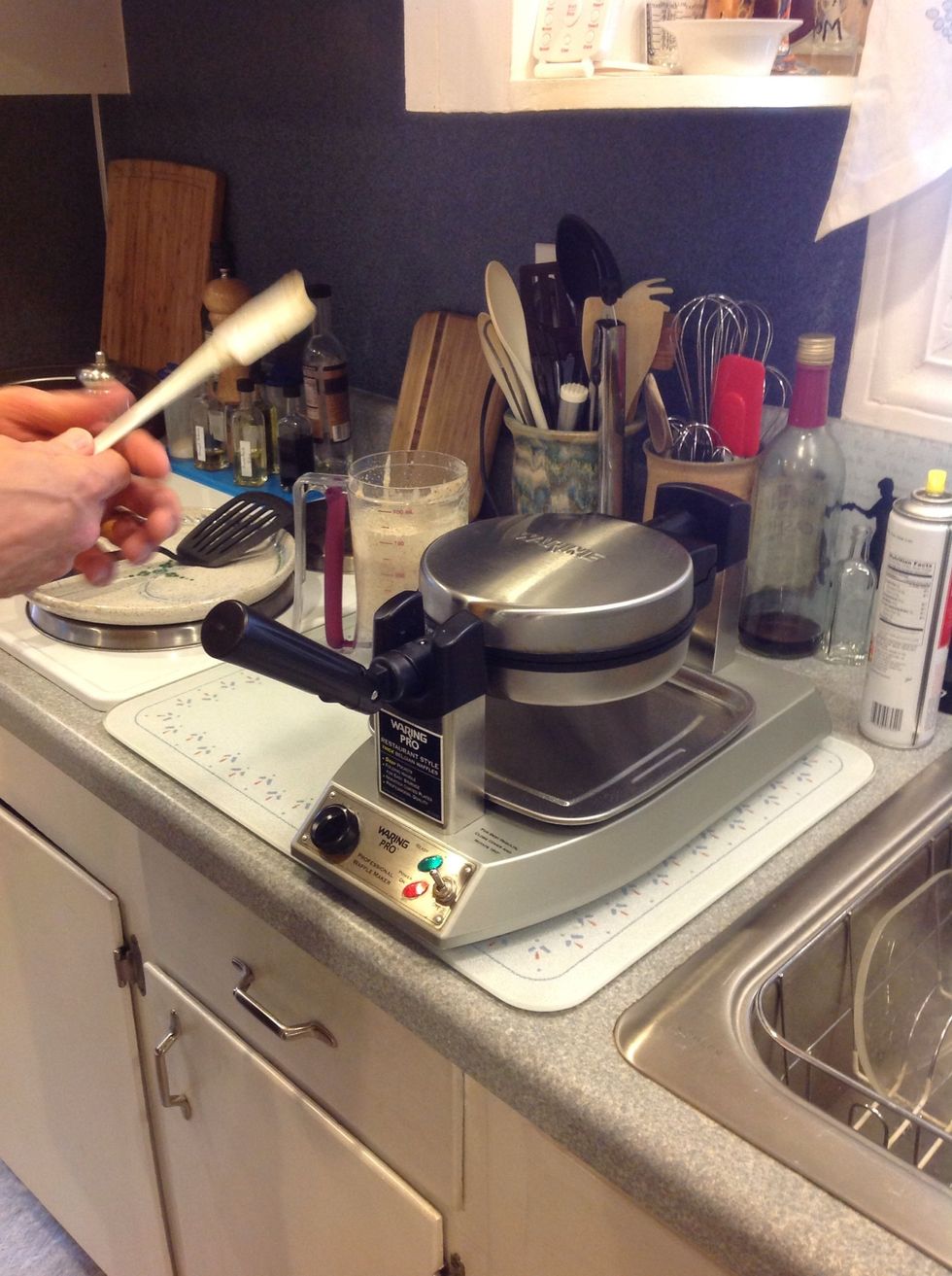 And let it cook to golden loveliness.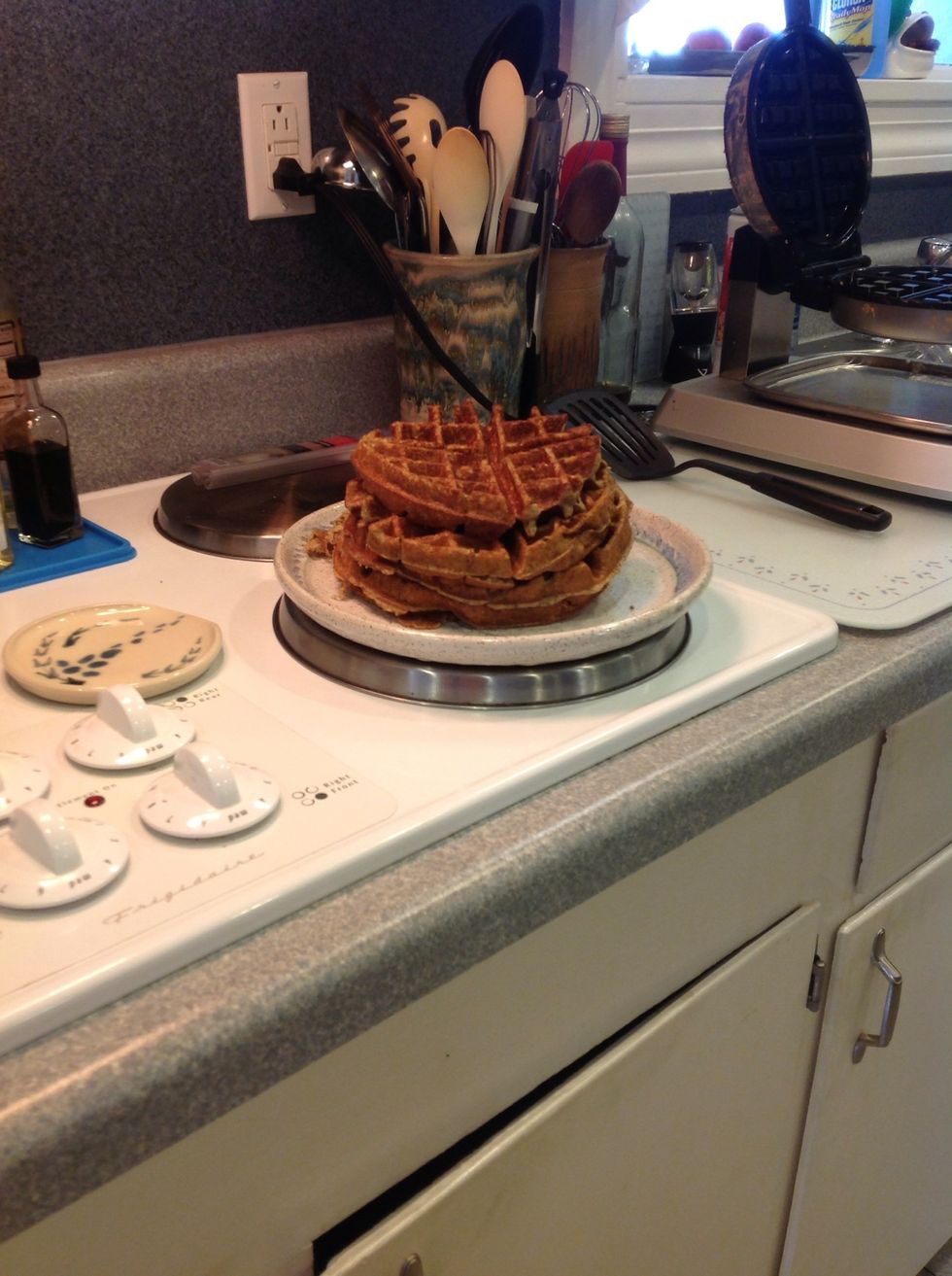 Yum!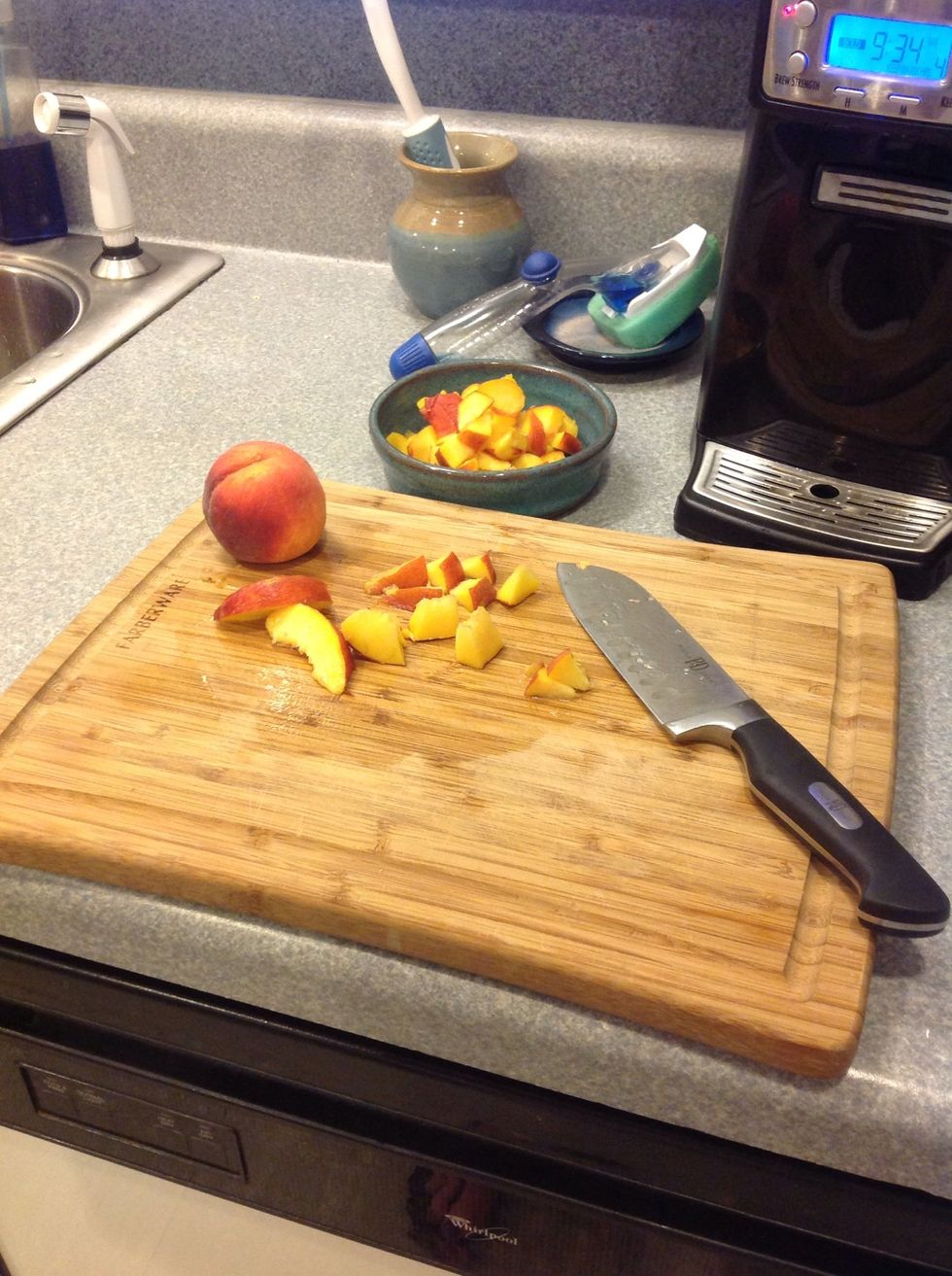 We like fruit on our waffles - like peaches, strawberries, blueberries, bananas, etc...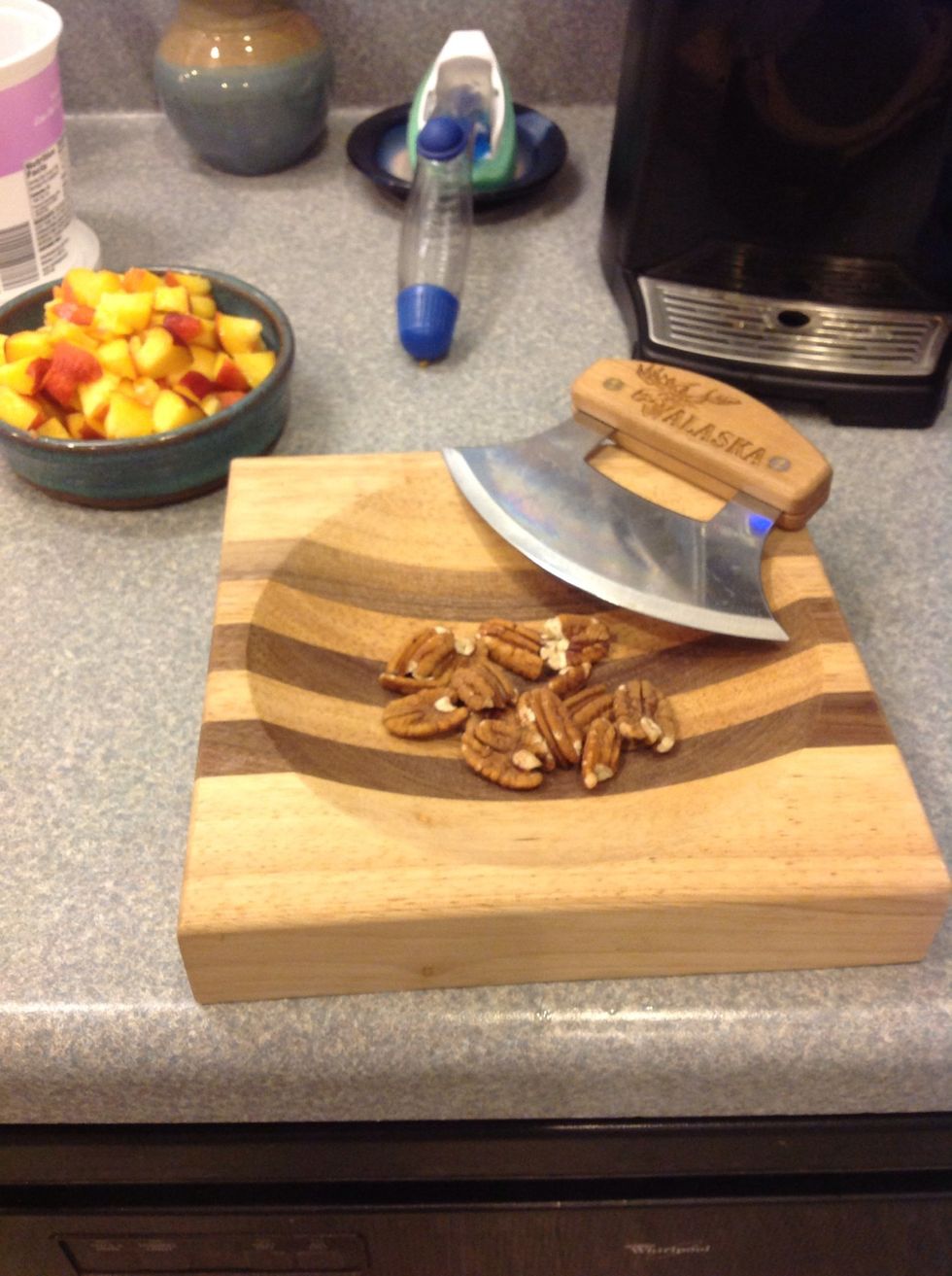 And nuts...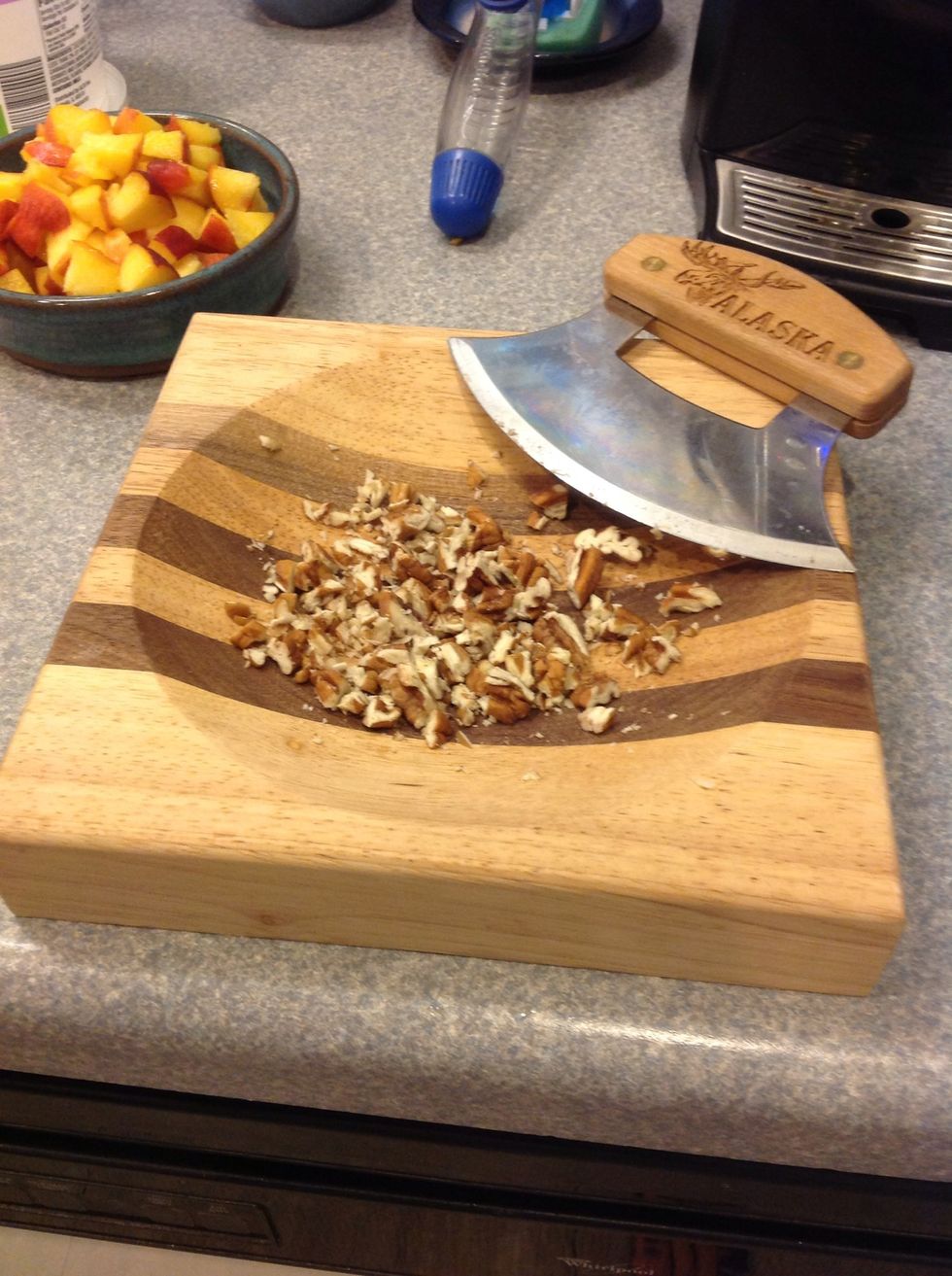 ...chopped a bit...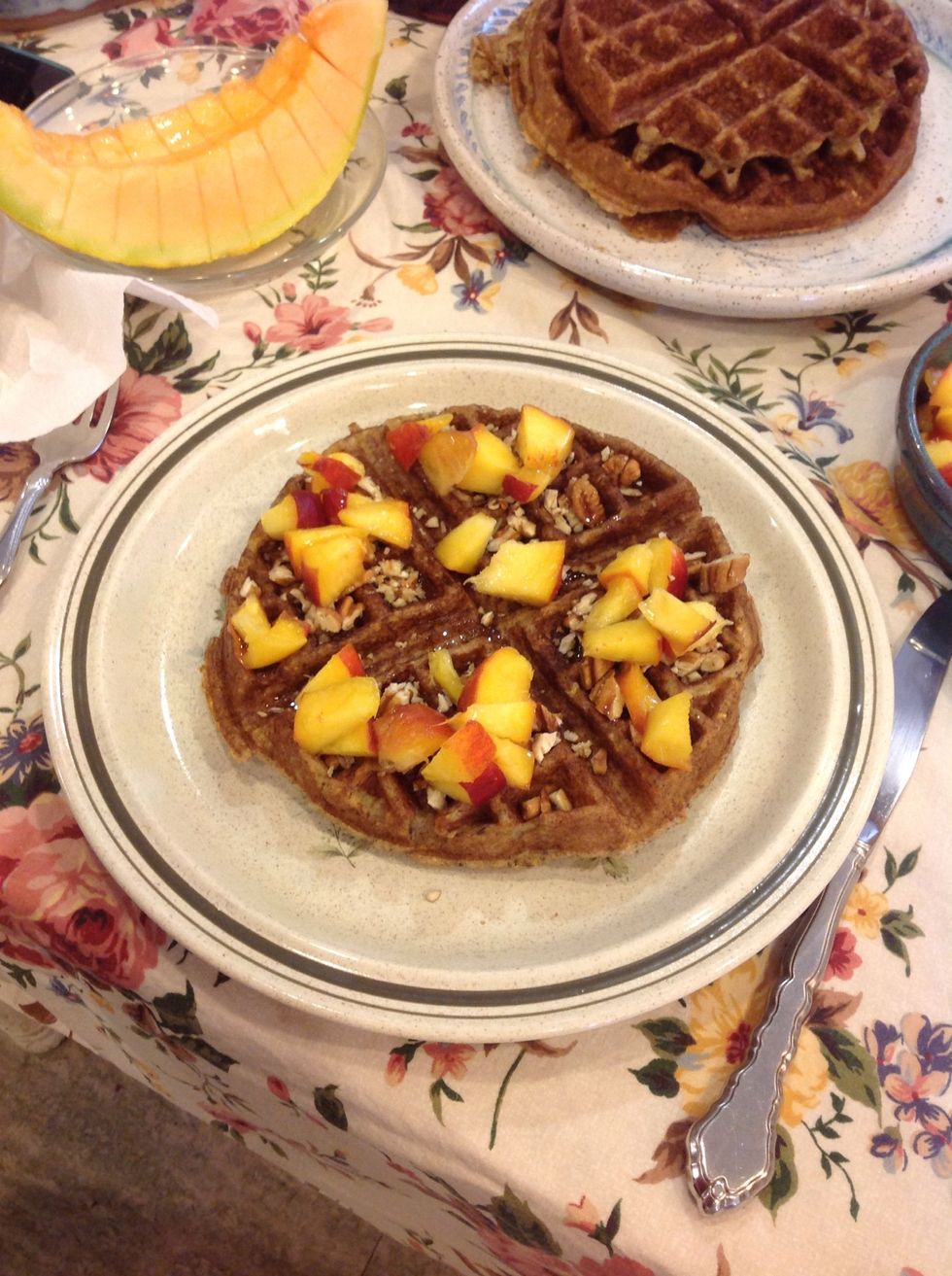 Drizzle a little agave or honey or maple syrup & there ya have it! Rich, delicious, healthy, Oatmeal Waffles!
Enjoy! By the way, you can leave out the canola oil & make oatmeal pancakes, too.
1.0c Oatmeal
1.0tsp Baking powder
1.0tsp Baking soda
1.0tsp Cinnamon
0.0tsp Nutmeg (optional)
3.0Tbsp Chia or flaxseed (or combo)(optional)
3.0 Eggs
1.0c Cottage cheese
0.0c Canola oil
1.0tsp Vanilla
1.0Tbsp Agave or honey or sugar
Water, as needed
Fruit &/or nut toppings (optional)