Pick your favorite topping for oatmeal. I like nuts, raisins, and brown sugar.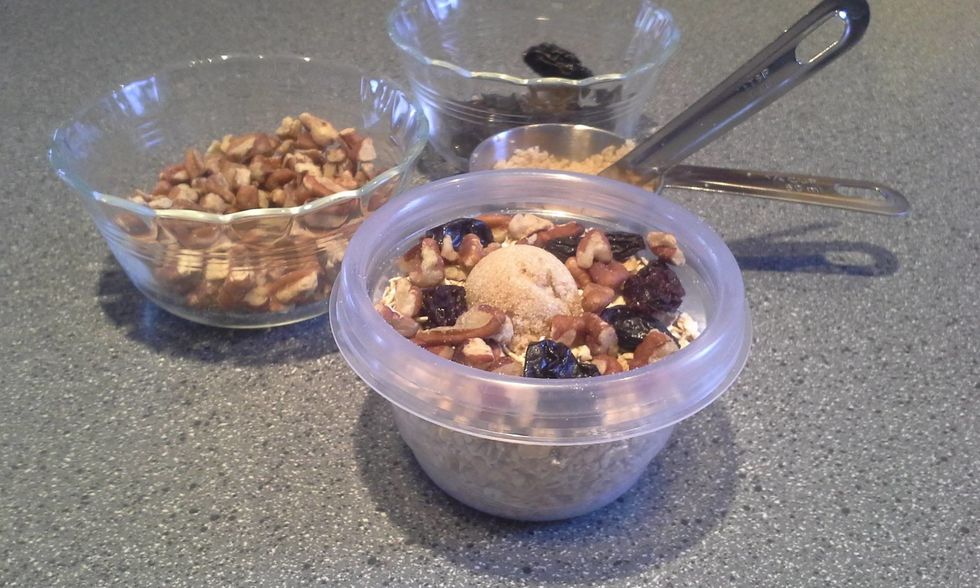 Place the quick oatmeal in the container, add the toppings and finish with a teaspoon of brown sugar. Leave enough room in your container to add hot water.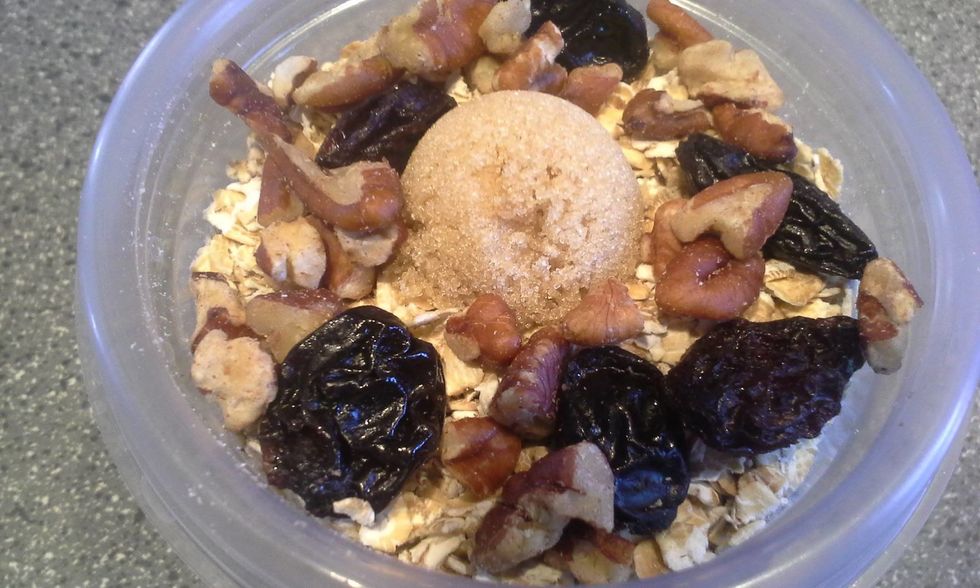 I make about 10 at a time and take some to work to have for a quick breakfast or healthy snack. If your break room doesn't have a instant hot water source, then add a water and microwave.
Portable, inexpensive and easy to take and store at work. And more important YUMMY!
Quick Oats
Brown Sugar
Nuts
Dried Fruit
Mini Chocolate Chips
Small Container
Michael And Anne-Marie Hogan
Simple everyday real life food. Chef Hogan shares some of his everyday family time saving secrets on feeding a family on a busy schedule. Enjoy!