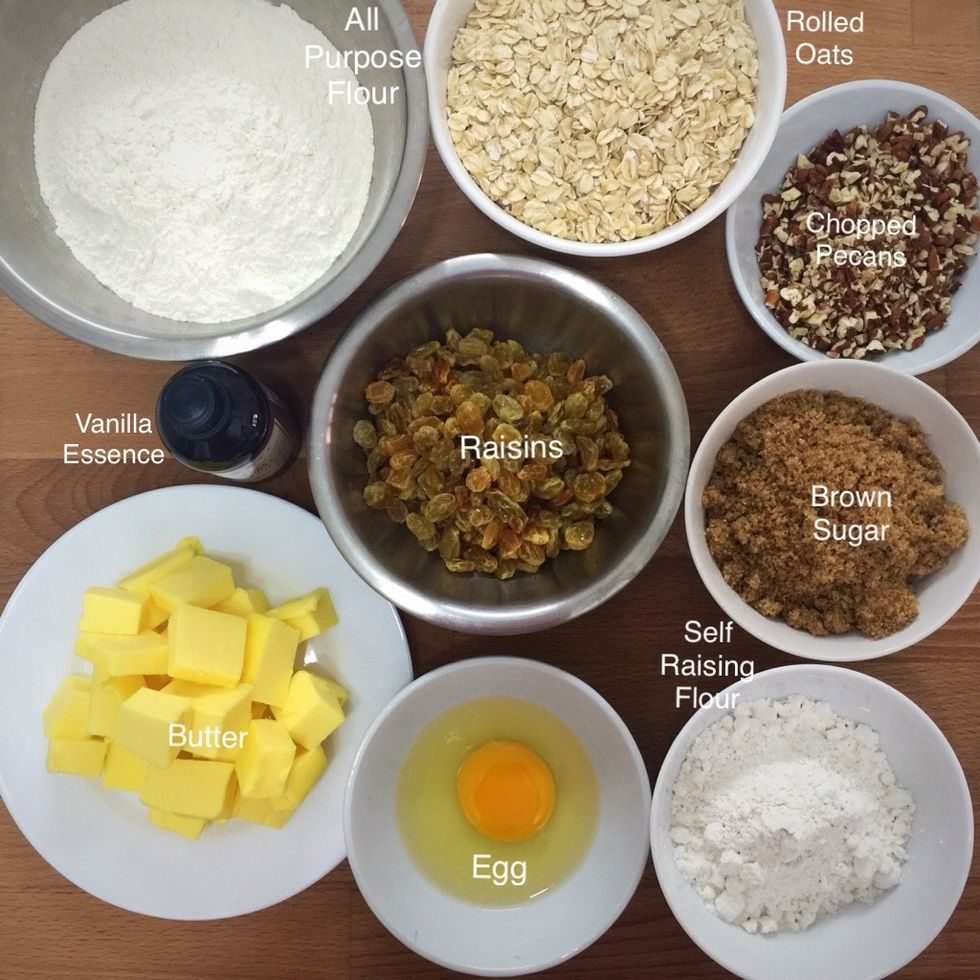 Prepare all ingredients needed to make the oatmeal raisin cookies.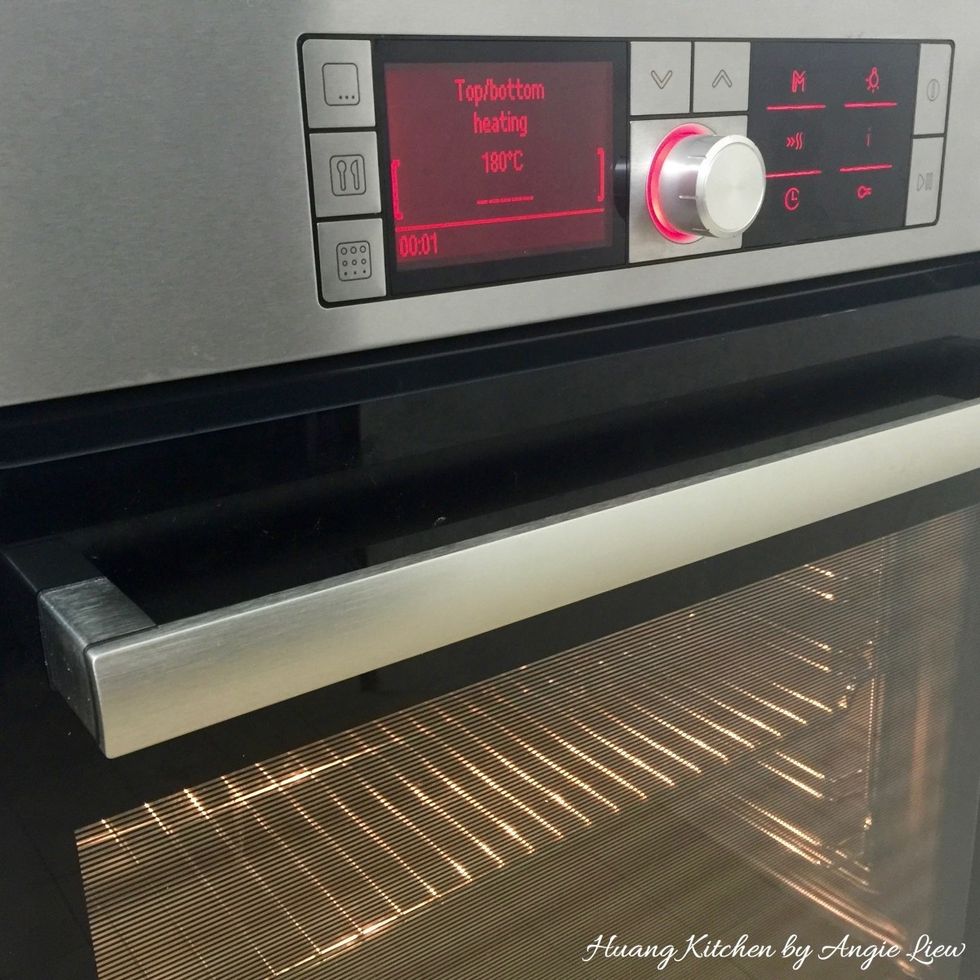 First, preheat oven to 180 degree C and arrange baking tray to be in the centre of oven.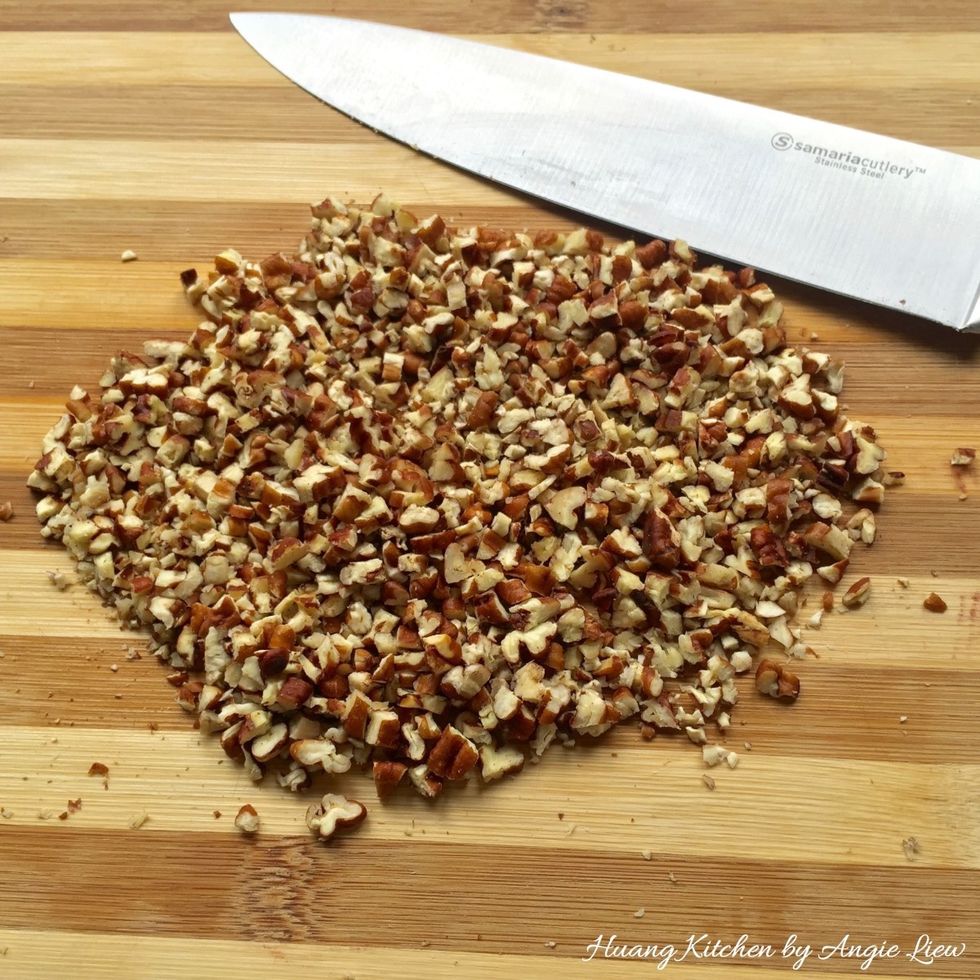 Put pecans on a baking sheet and toast them in the 180 degree C preheated oven just until they become aromatic, about 5 minutes. Let the toasted pecans cool and then coarsely chop for later use.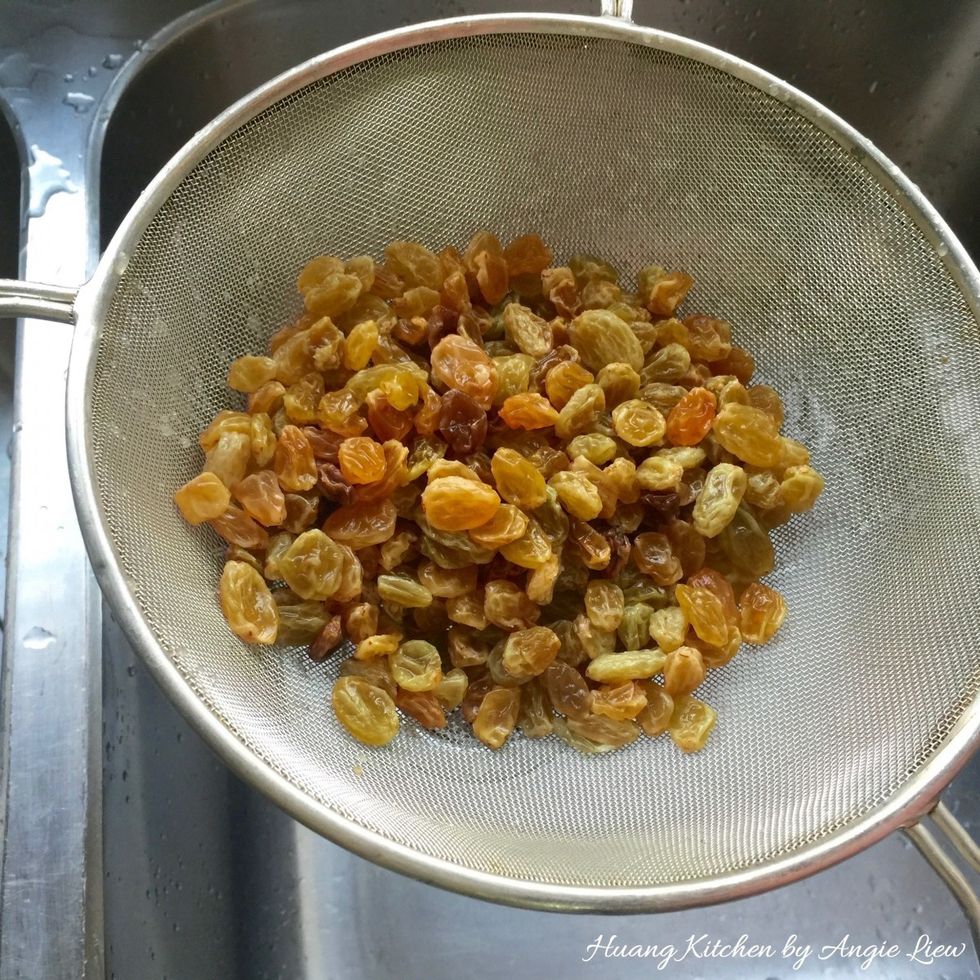 Soak raisins in hot water until they turn plump and moist, about 10 minutes. Then drain well and set aside. And we're ready to make the cookies.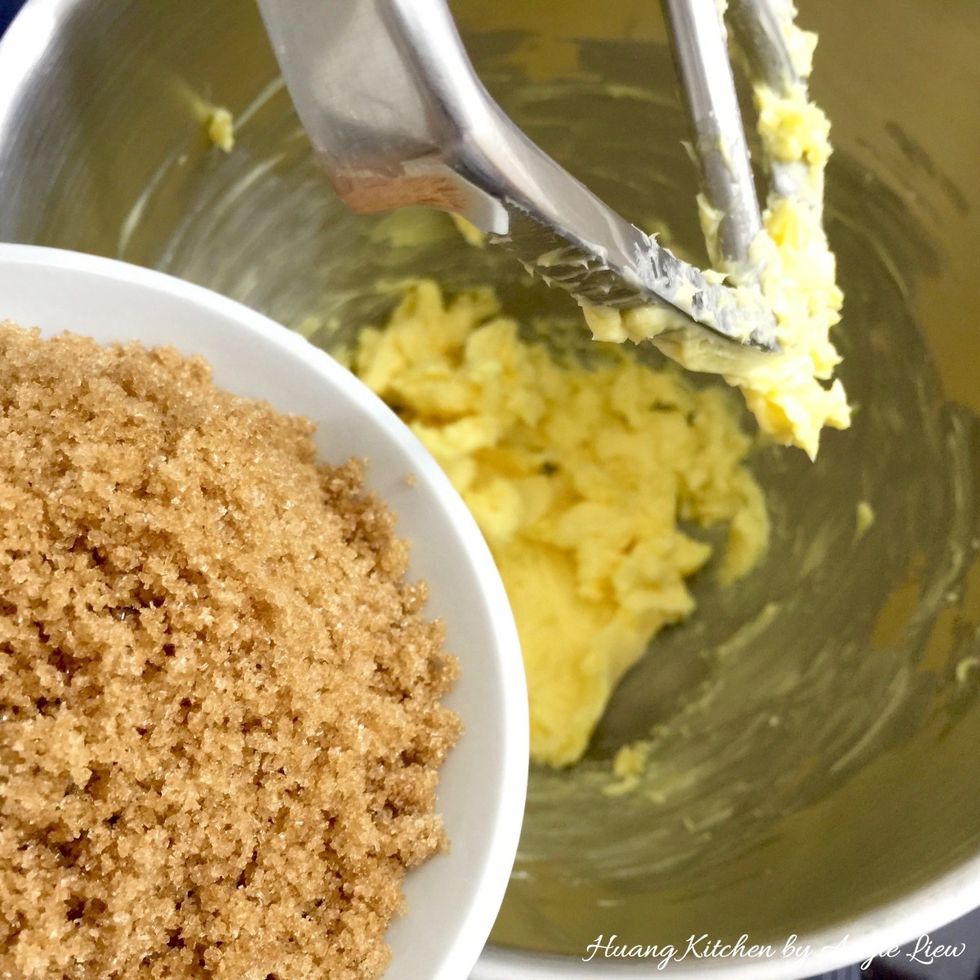 First, place softened butter into a mixing bowl of a stand mixer. Beat on low speed until soft & creamy. Gradually add in brown sugar. On medium speed, cream butter & sugar untill mixture is smooth.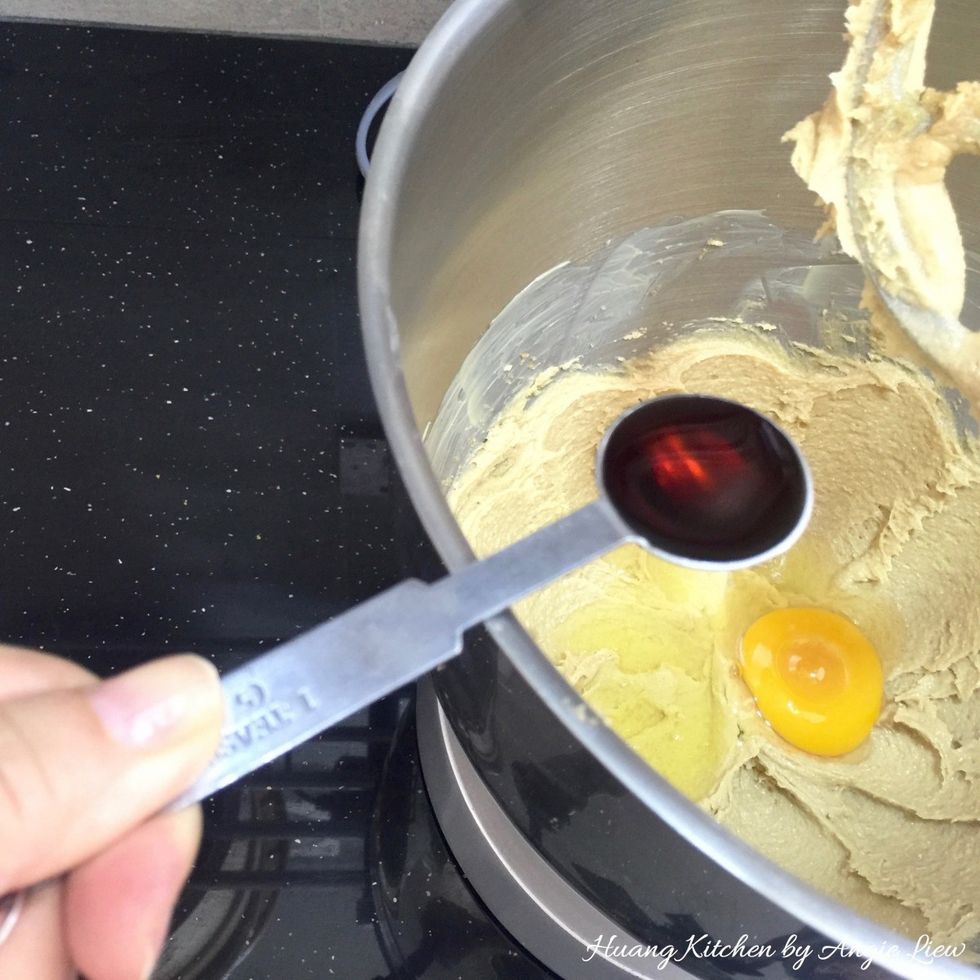 Then add in egg and vanilla extract.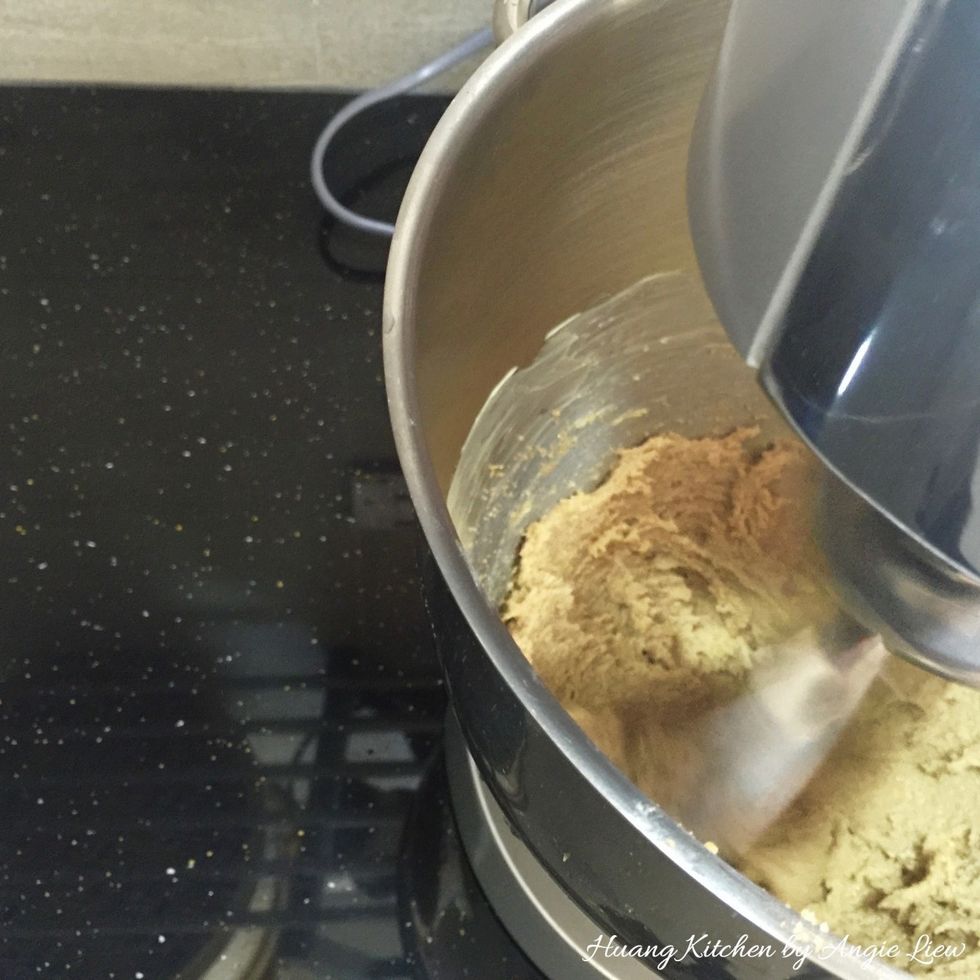 Continue beating until mixture is light and fluffy.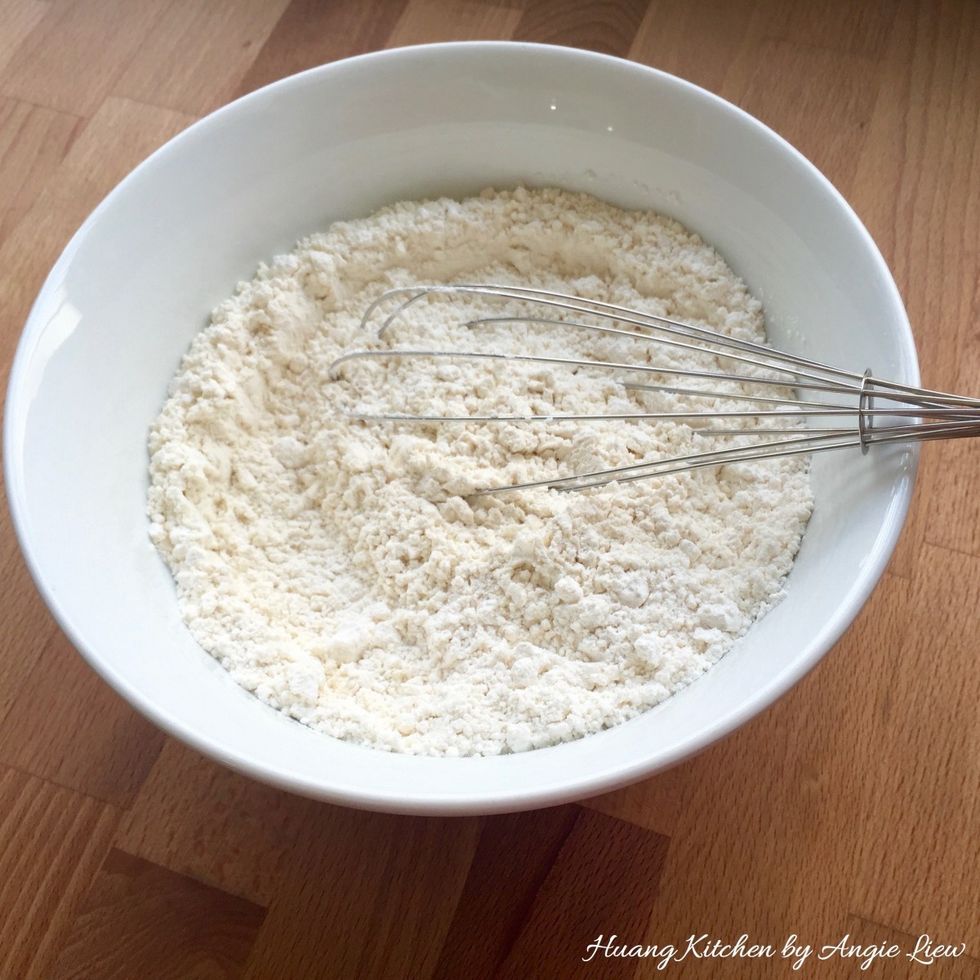 In a separate bowl, whisk together sifted all-purpose flour and self-raising flour.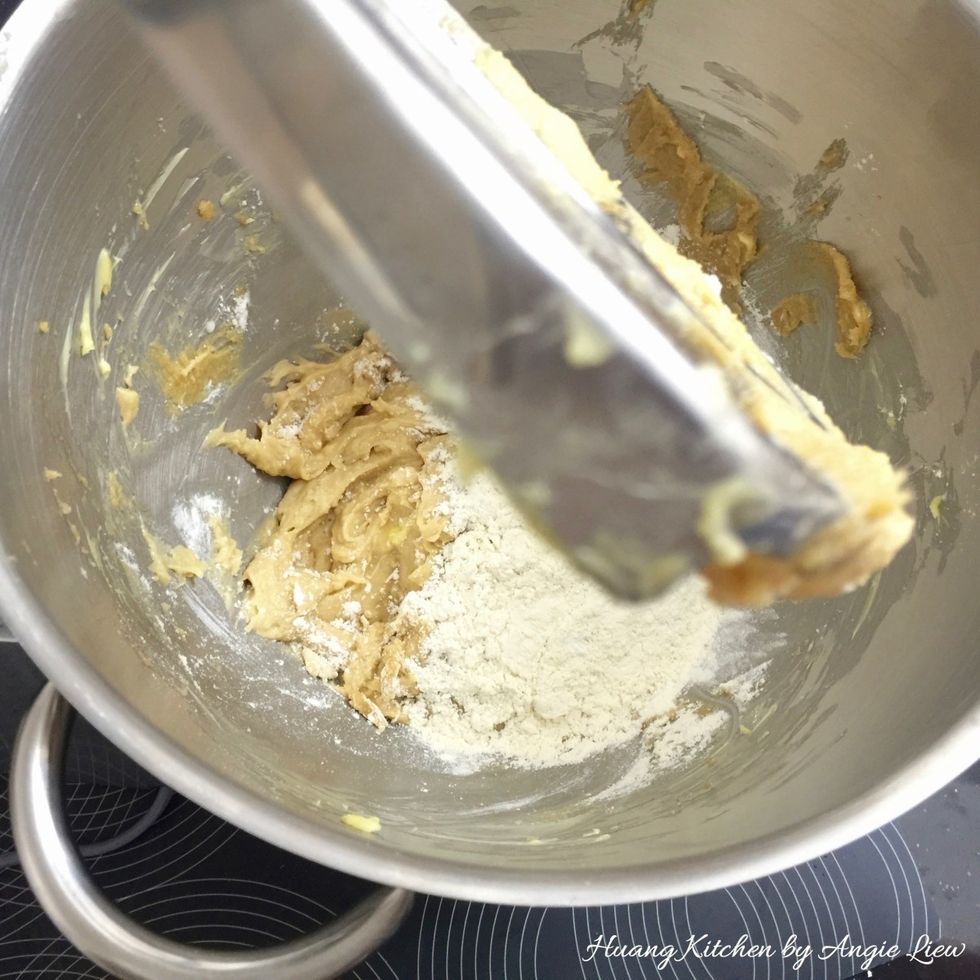 Add the flour mixture to the creamed butter mixture.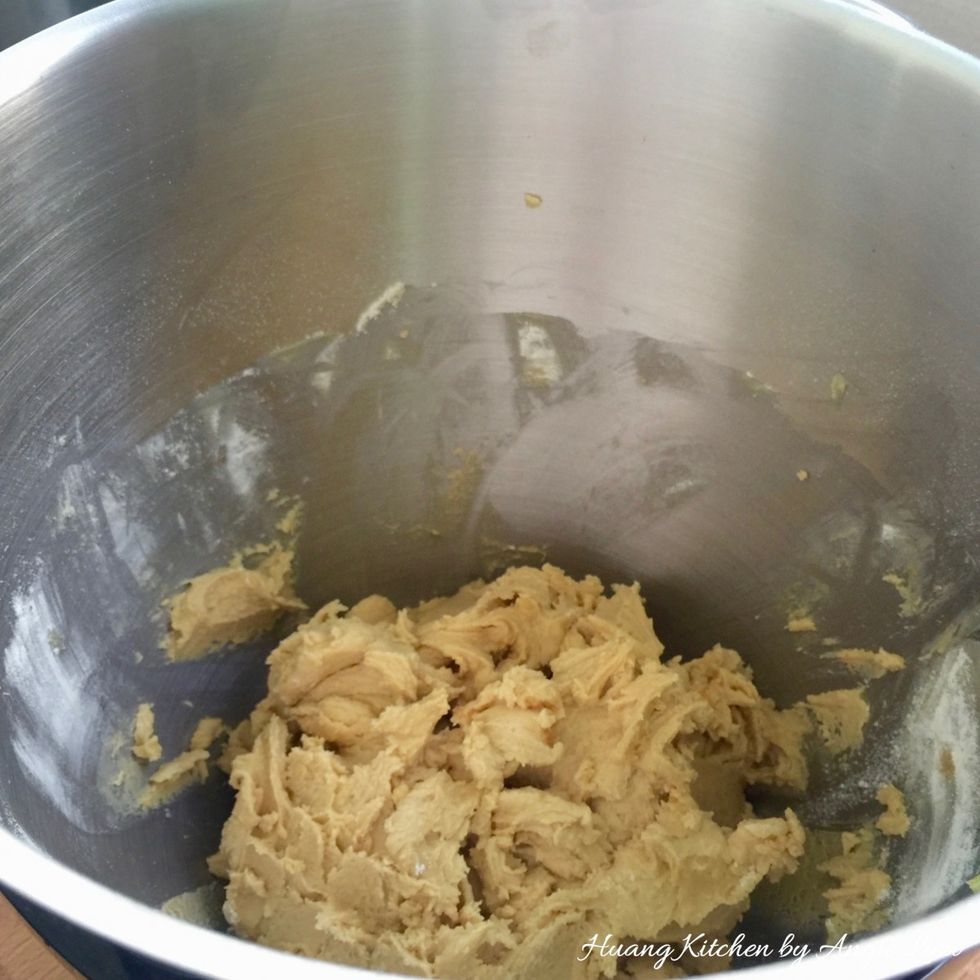 Beat until mixture is well incorporated.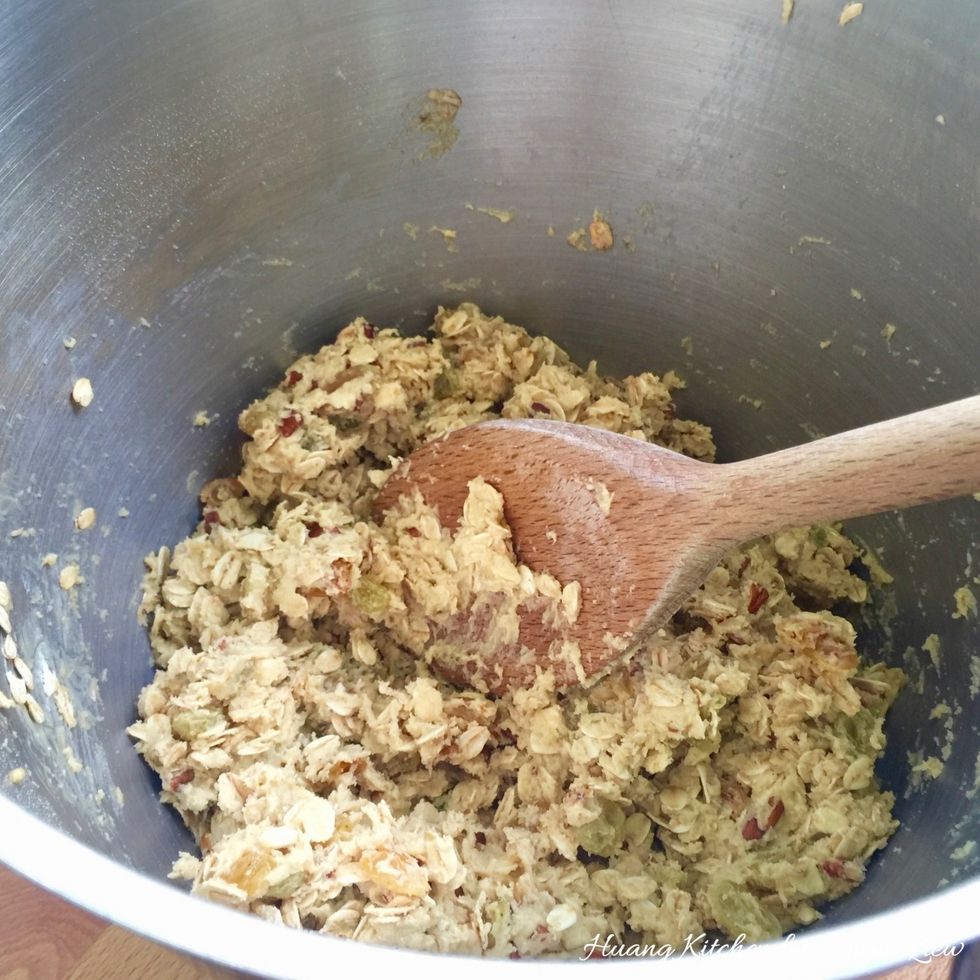 Stir in chopped pecans, rolled oats and raisins.
Using an ice-cream scoop, spoon the oatmeal cookie dough onto ungreased baking sheets about 2 inches apart.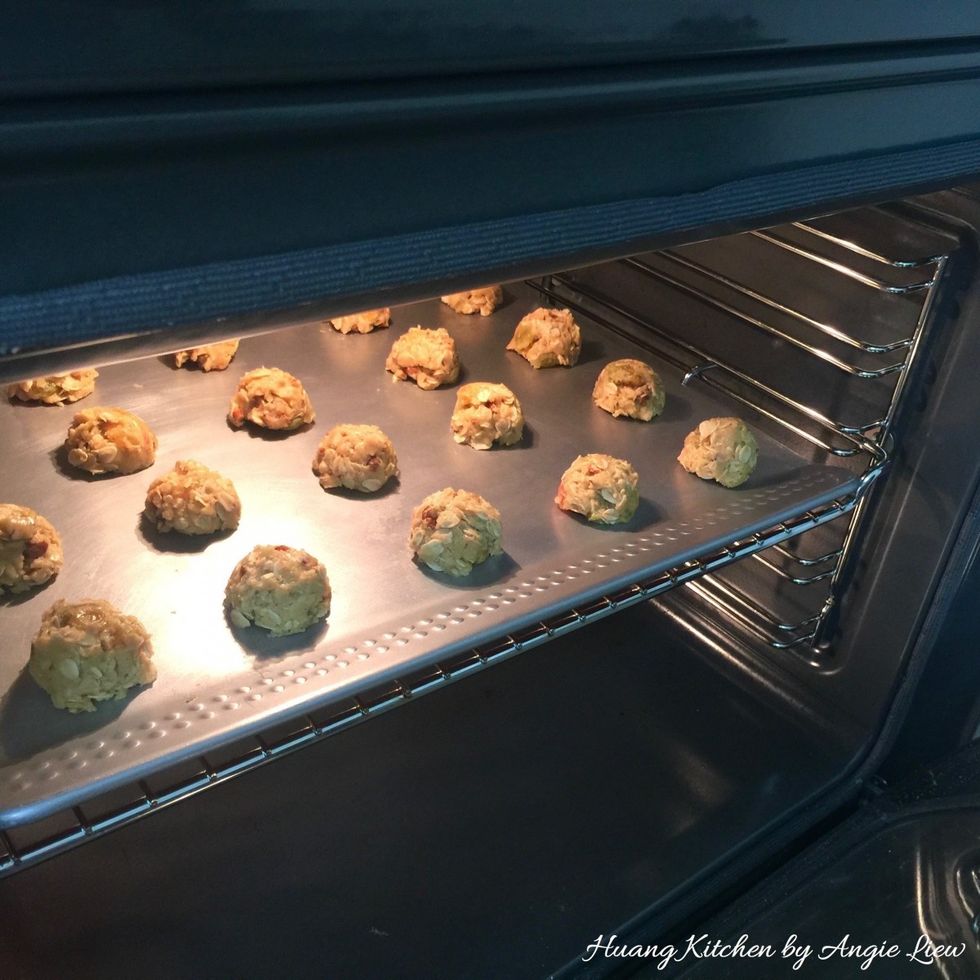 In batches, bake the oatmeal cookies in the preheated oven for 12 to 15 minutes until very lightly browned on the sides. The centres of cookies will still be soft and a little wet.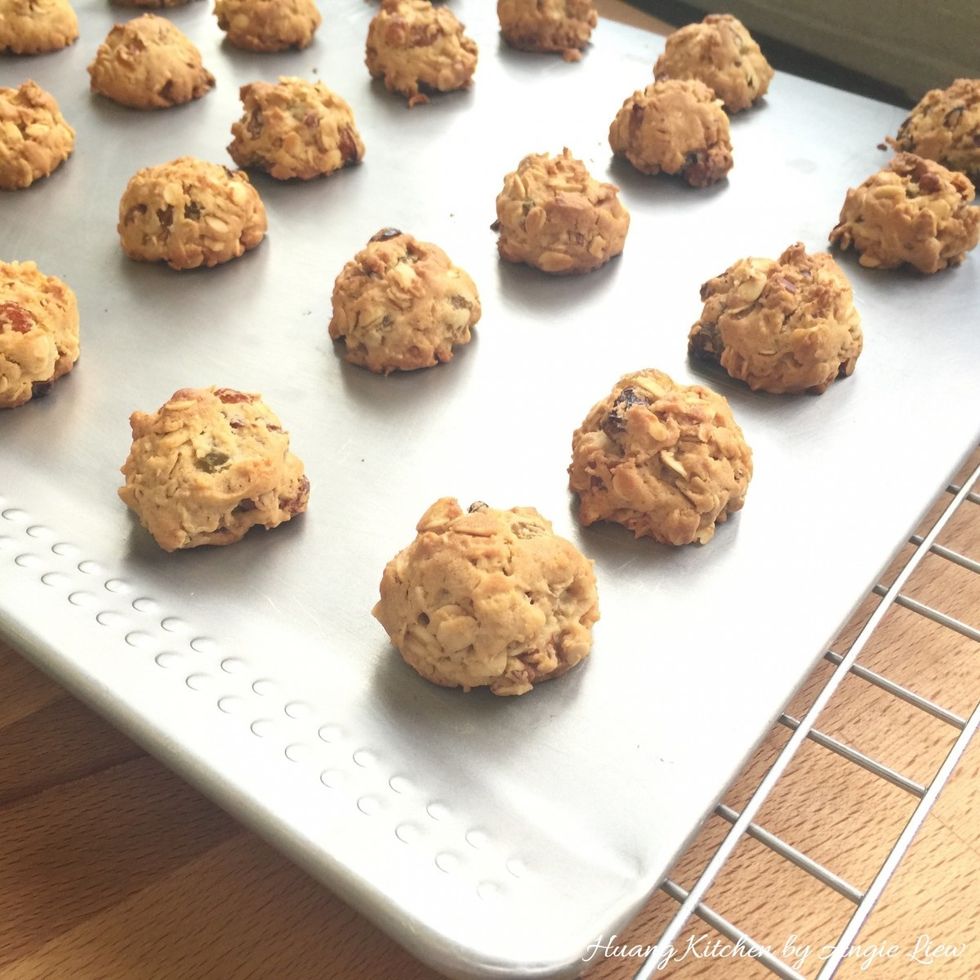 Remove from oven and let the cookies cool on baking sheet for about 5 minutes.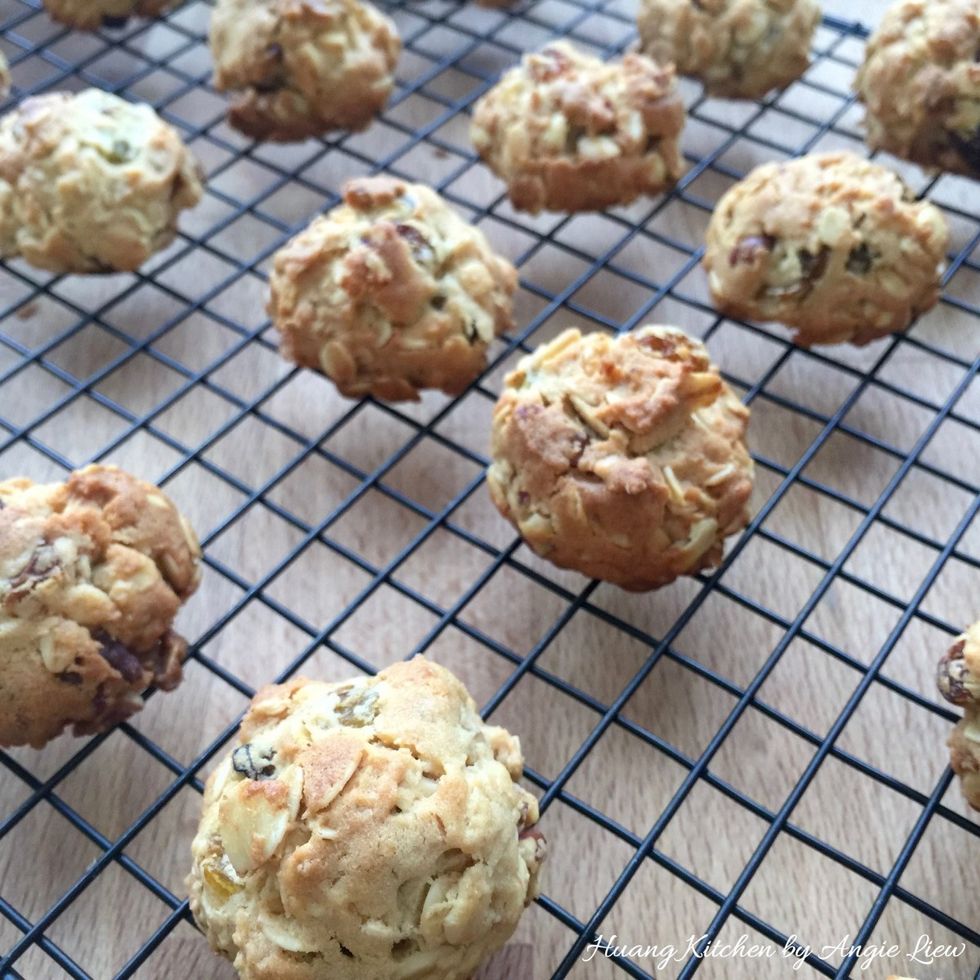 Then transfer the cookies to a wire rack to cool completely. And we're done!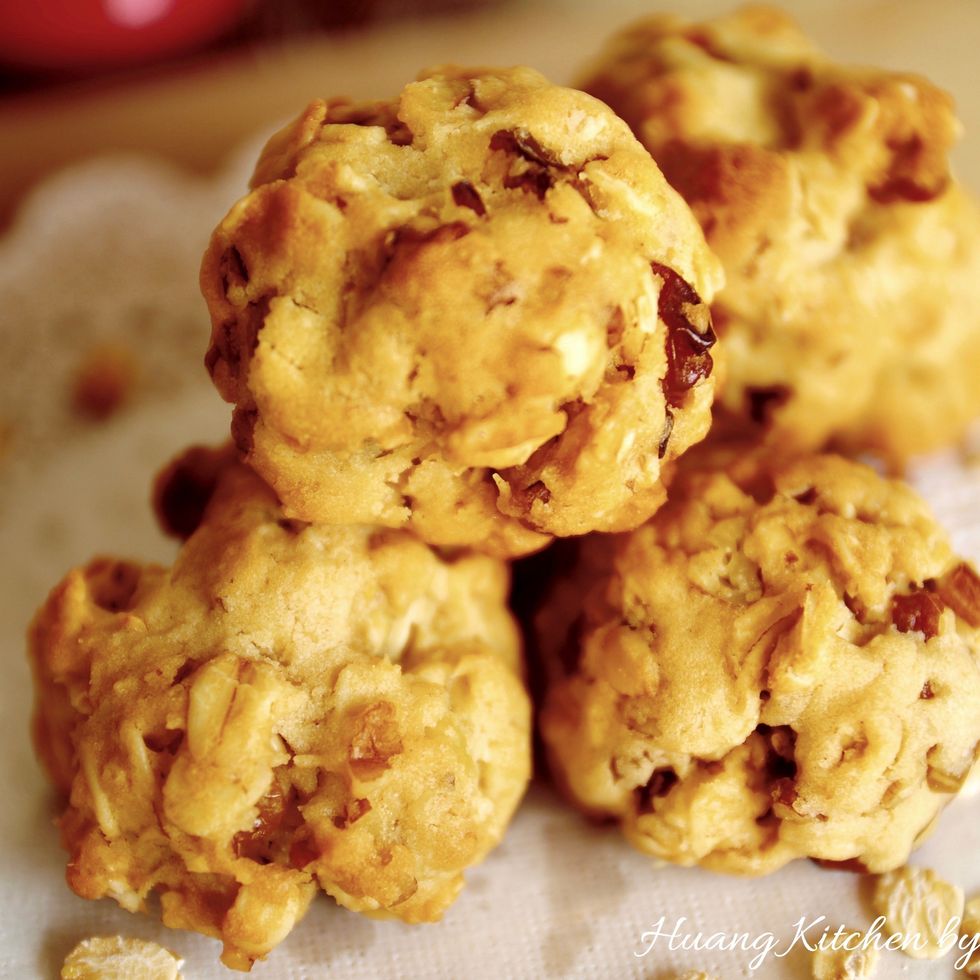 These cookies stay fresh at room temperature for up to 1 week. They are however best enjoyed fresh the day they are baked. More details at http://www.huangkitchen.com/oatmeal-raisin-cookies/ ENJOY!
250.0g butter, room temperature
165.0g brown sugar, 3/4 cup
250.0g all-purpose flour, 2 cups
65.0g self-raising flour, 1/2 cup
1.0 egg, room temperature
1.0tsp vanilla extract
230.0g rolled oats, 2 cups
110.0g pecans, 1 cup
170.0g golden raisins, 1 cup
Huang Kitchen
For more step-by-step recipes and cooking tips, visit my website at \nhttp://www.huangkitchen.com