How to make oatmeal lacey's
These Laceys have a "secret ingredient" - Oats! They are so awesome and the oats give the Laceys the nutty taste they usually get from Macadamias. These are super easy and taste great.
32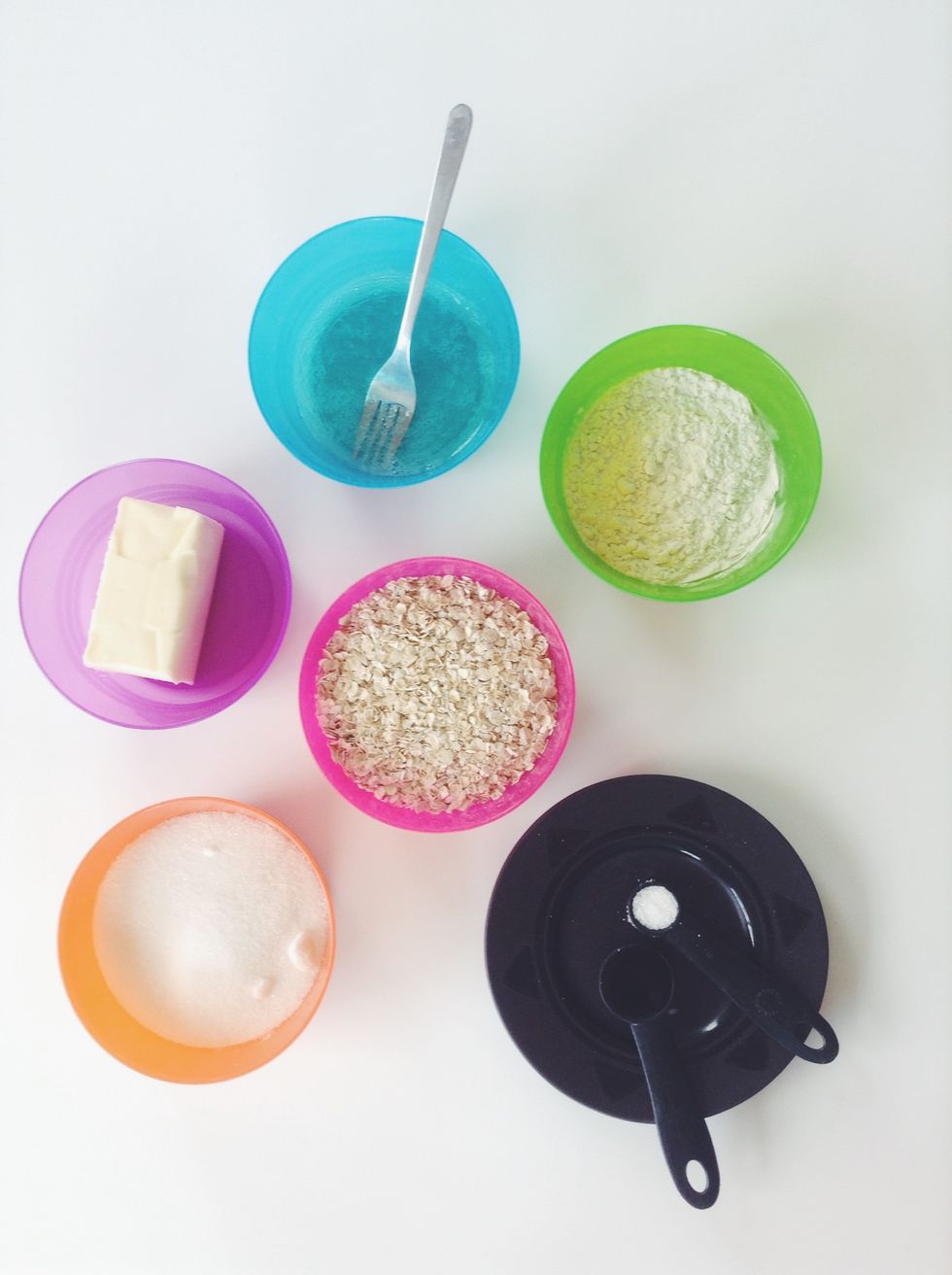 Gather your ingredients. You will also need: a saucepan, Parchment paper lined baking sheets, Oven preheated to 350 F and your oven racks lowered to the second to last and third to last margins
Add your sugar and stir.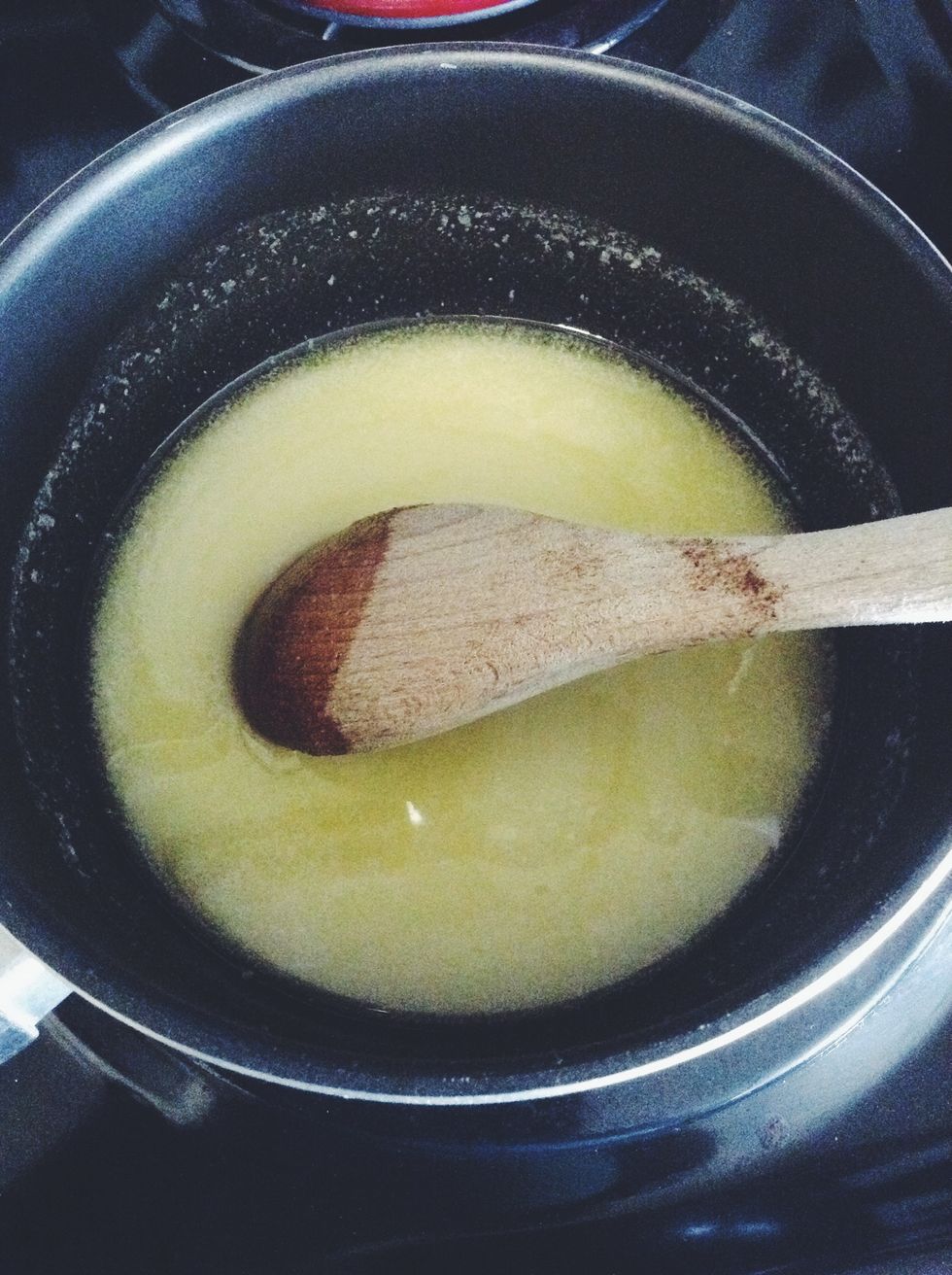 Melt your butter and sugar together until the sugar almost completely dissolves. This should take about 5 minutes.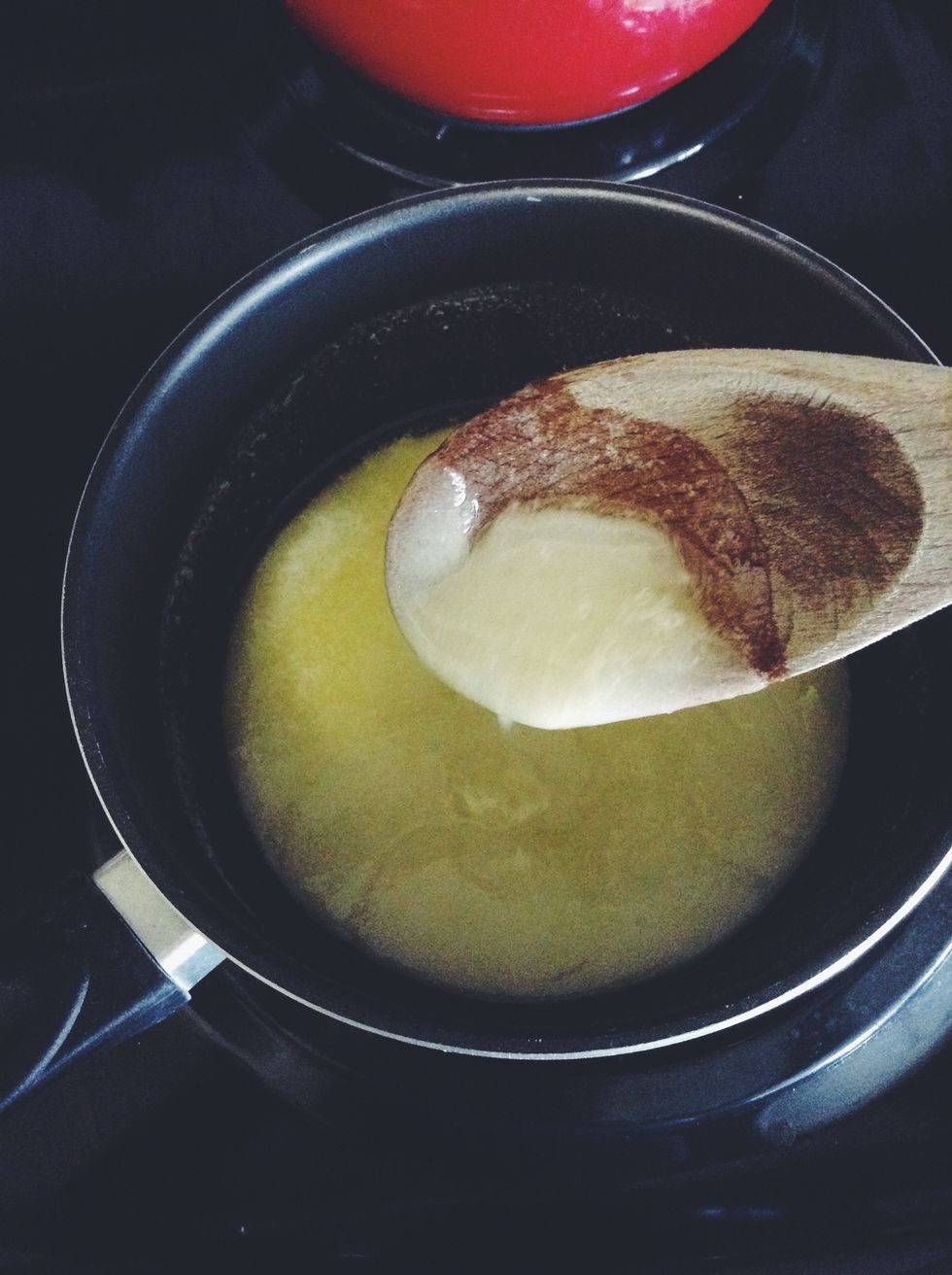 When its ready it should look like this.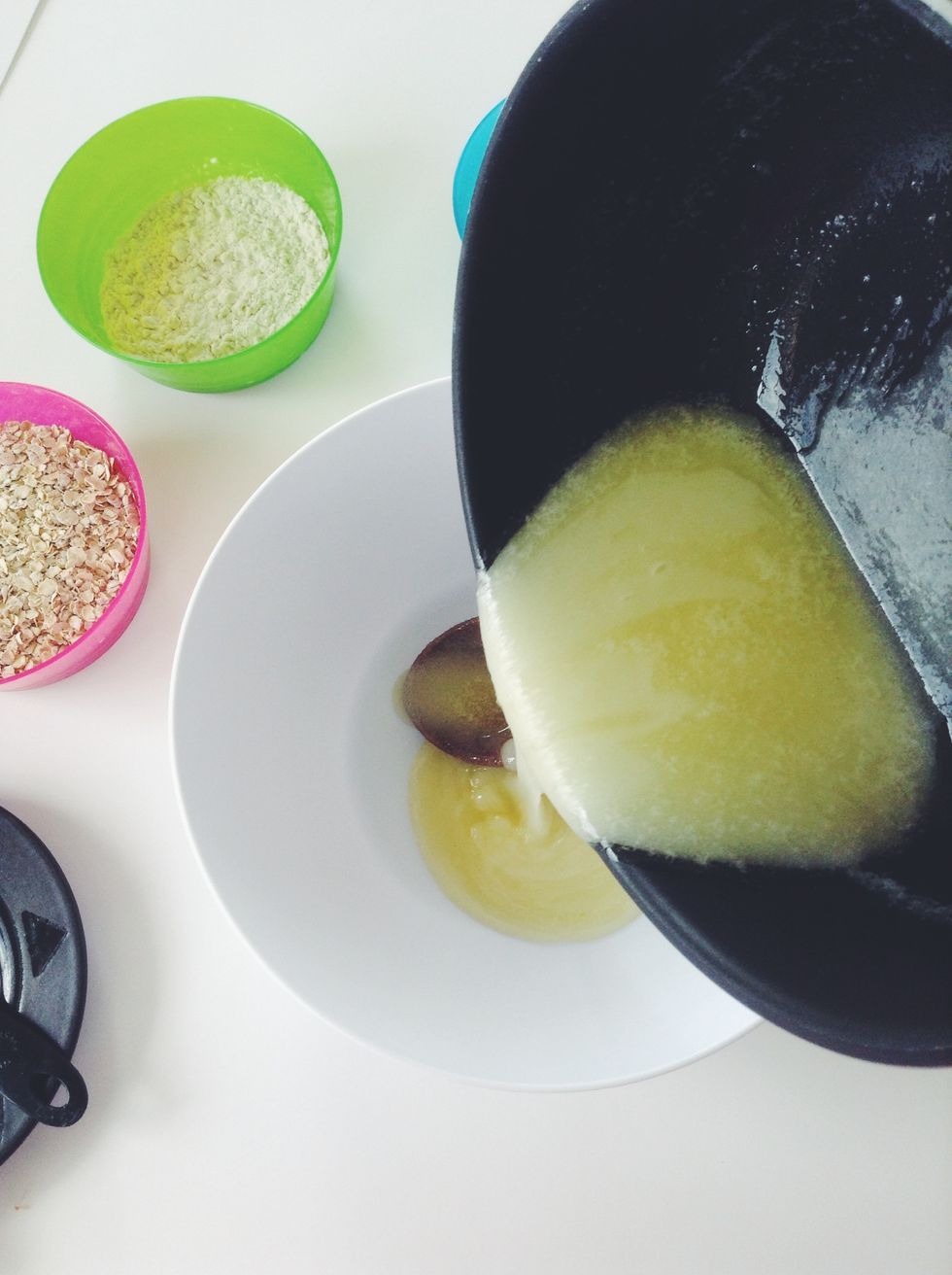 Pour your butter and sugar mixture into a medium sized bowl.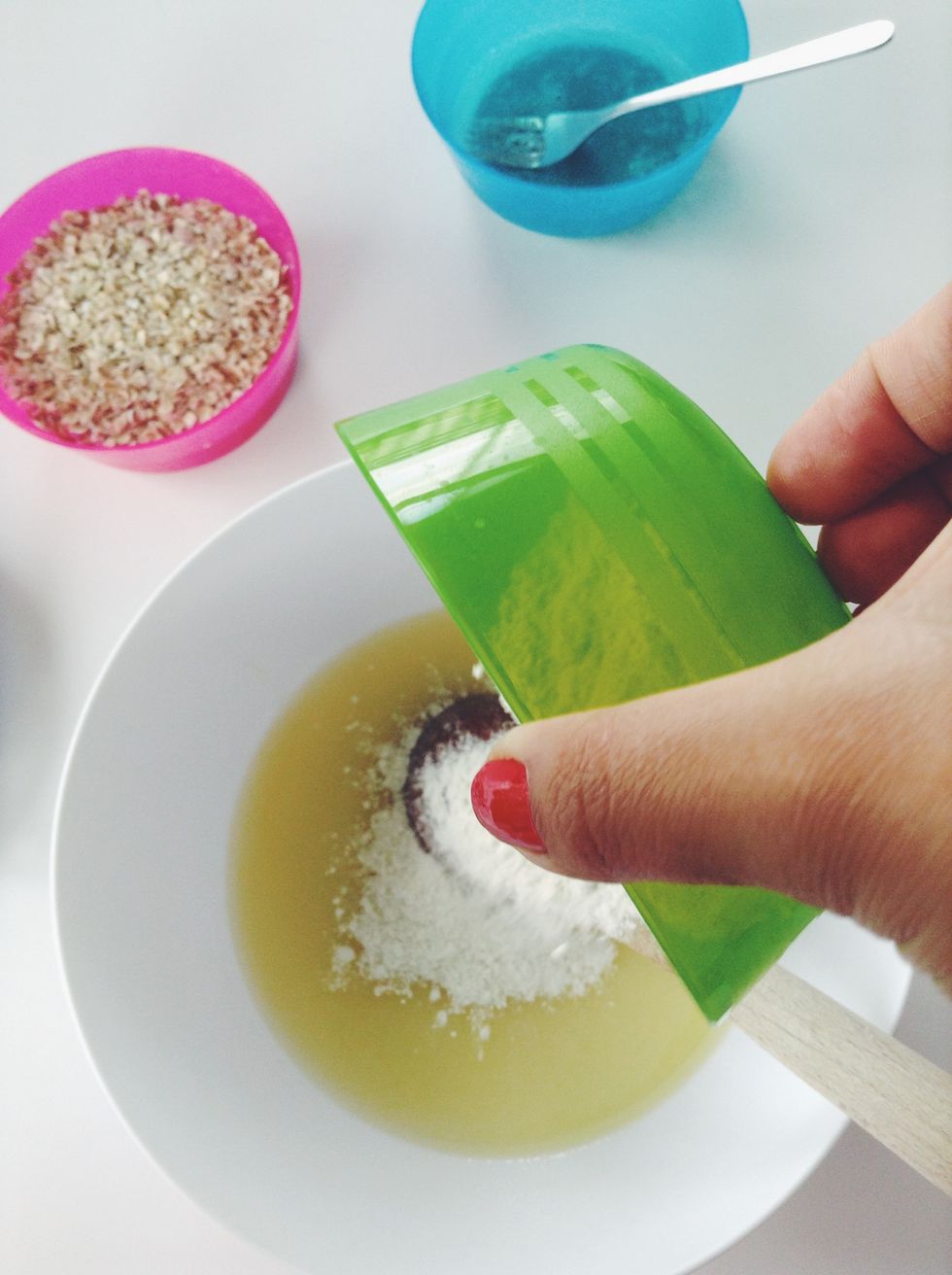 Add in your flour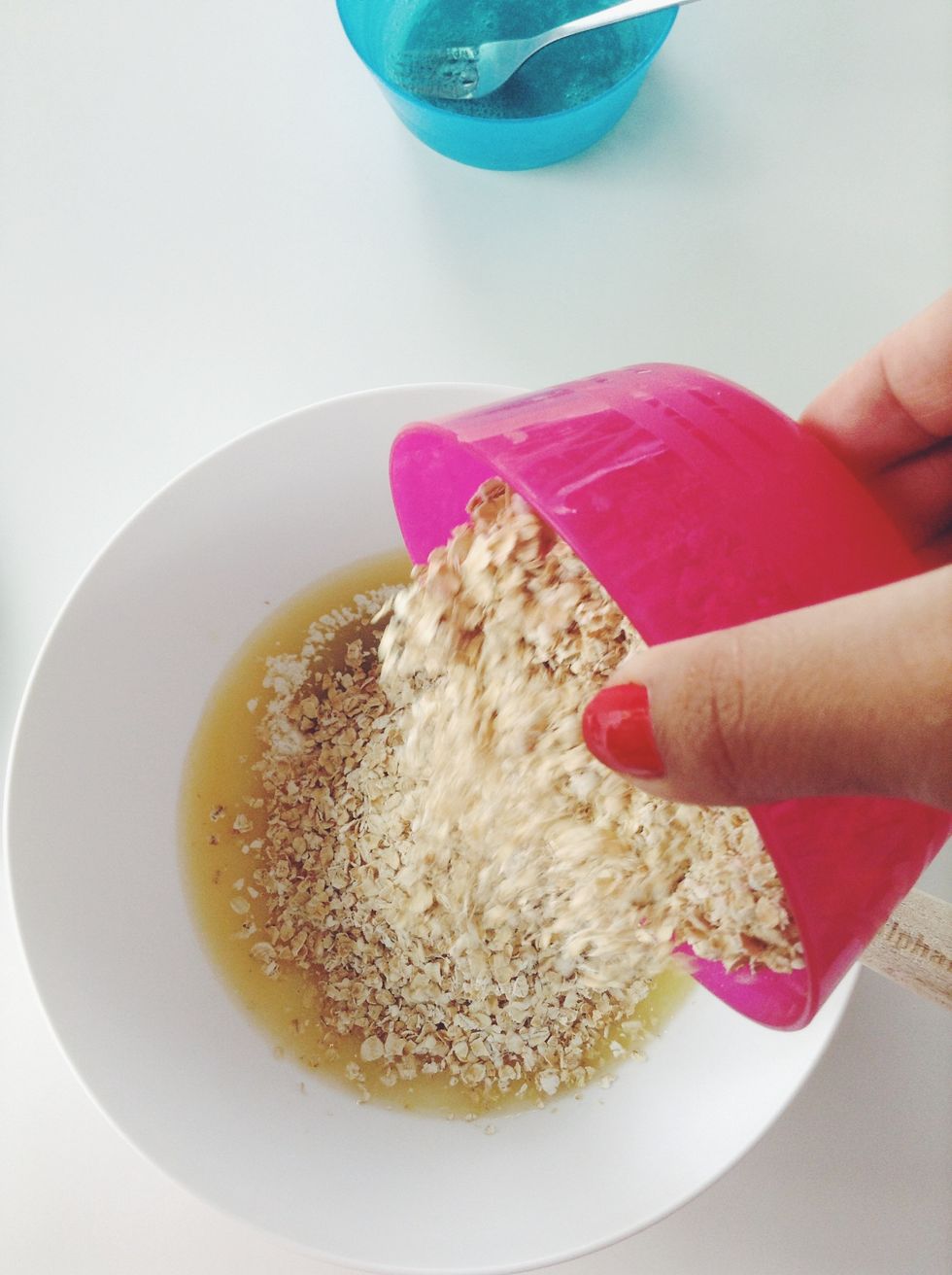 Add in your oats.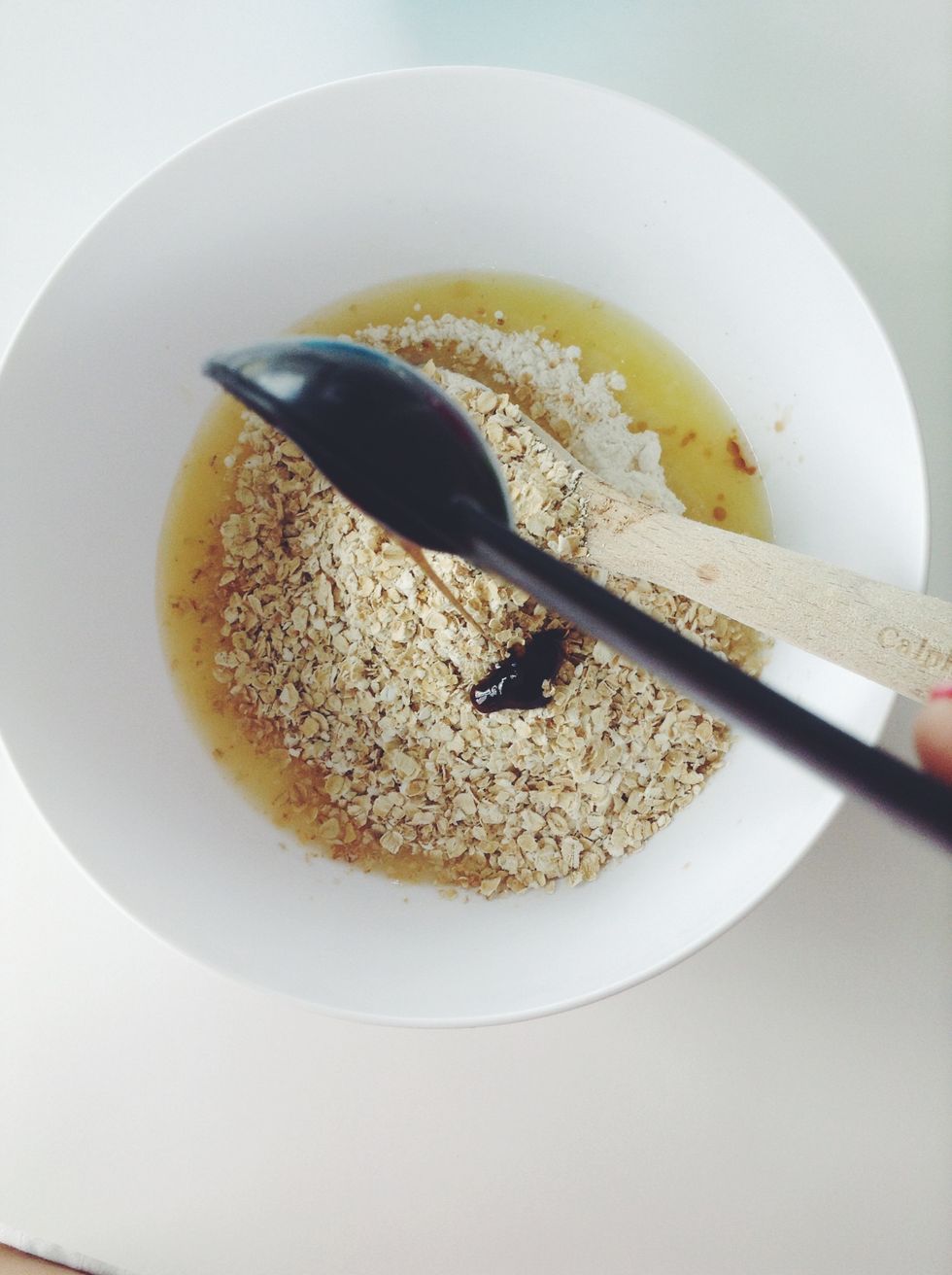 Add in your vanilla extract and salt.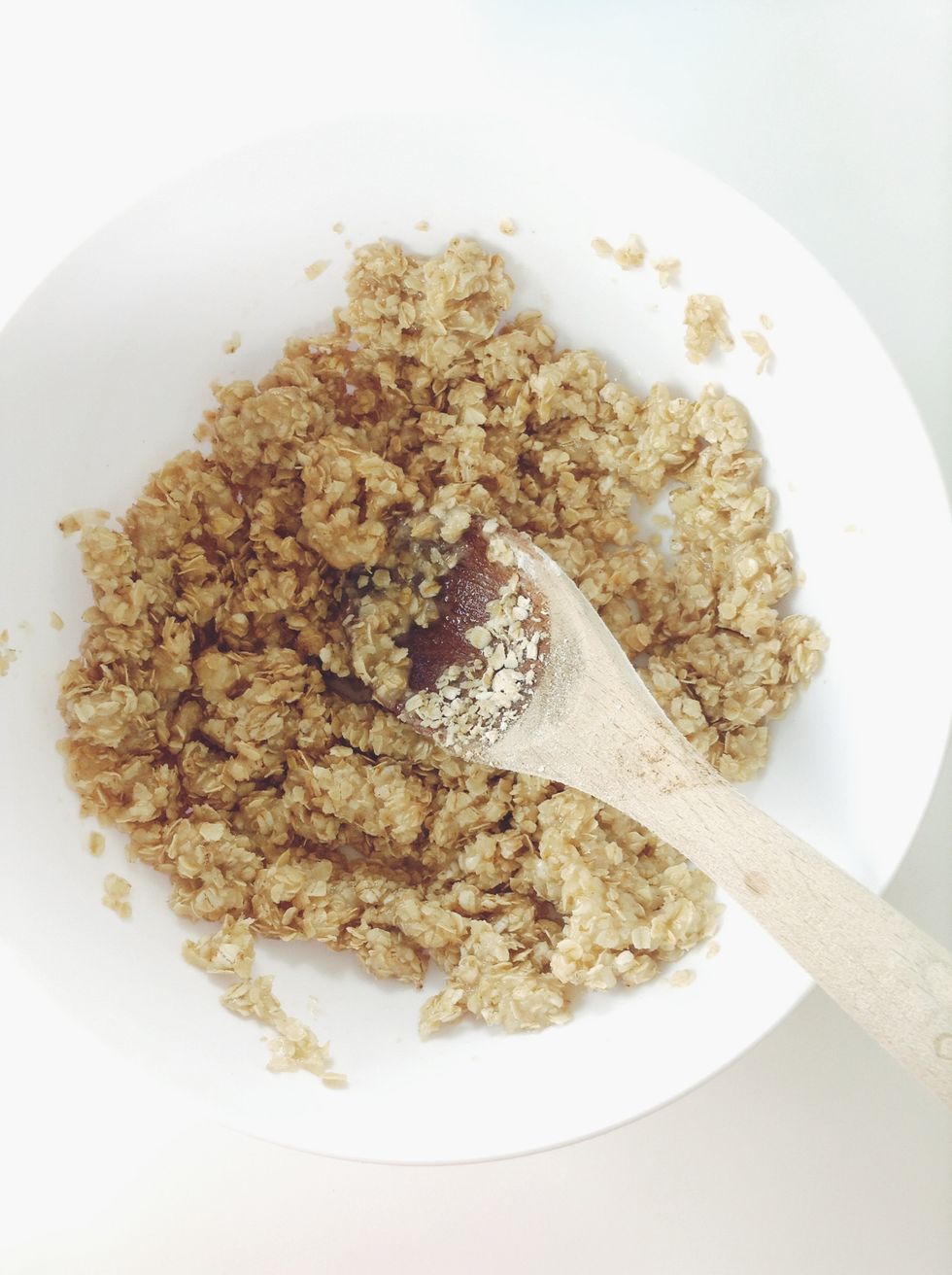 Stir to combine. Now let this mixture sit and cool for 10 minutes. Don't skimp on this! This does need to cool in order to bake properly!
Pour in your Tablespoon of egg white. Mix well!
Now you are ready to start scoopin'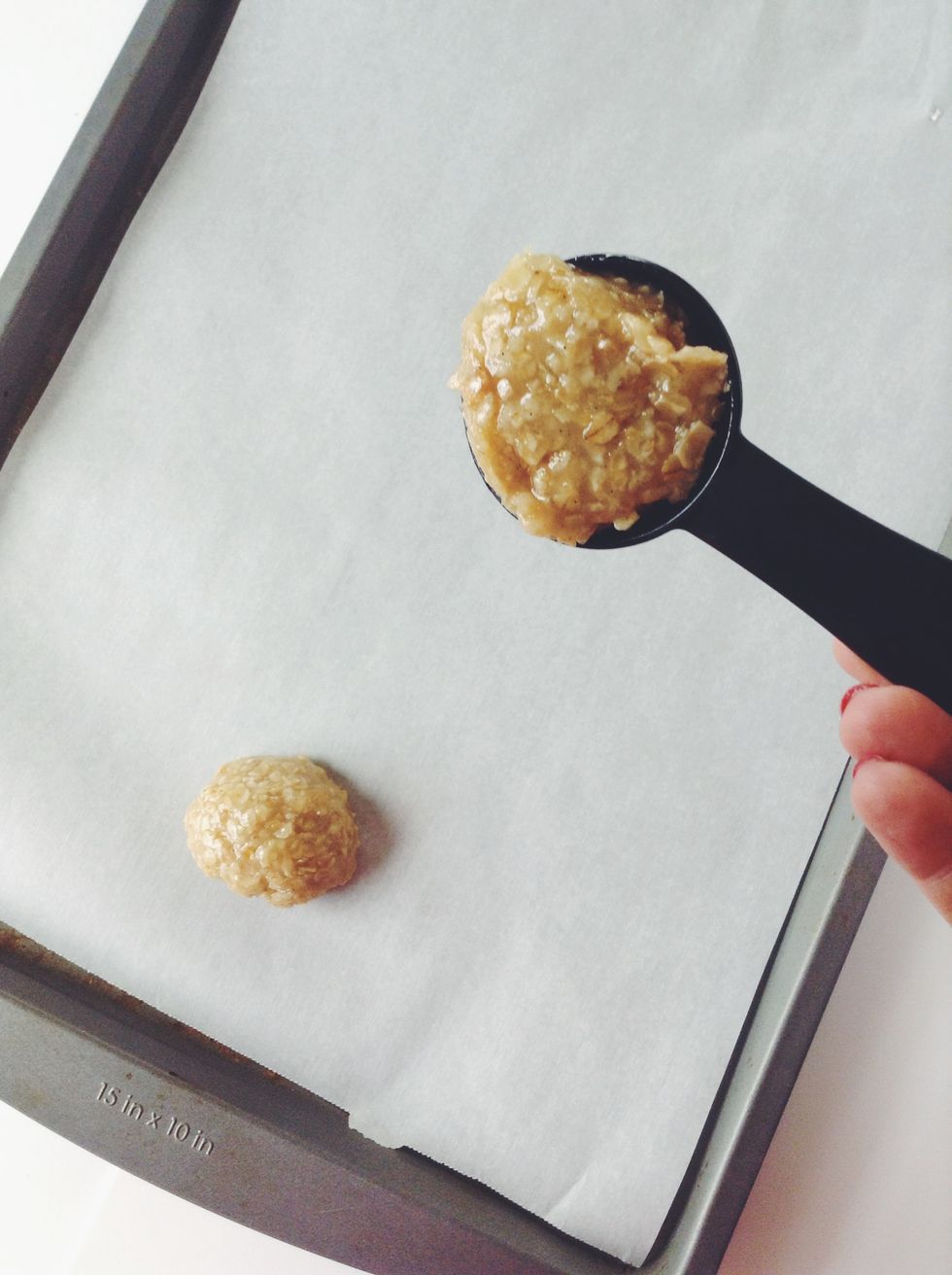 Drop Tablespoon sized balls onto your parchment paper lined baking sheet. Space them about 3 & 1/2 inches apart. These cookies spread out.
Use the back of the Tablespoon to flatten into 3 inches circles. Bake at 350 degrees Fahrenheit for 12 -15 minutes. Keep an eye on the first batch in so you can get your timing correct!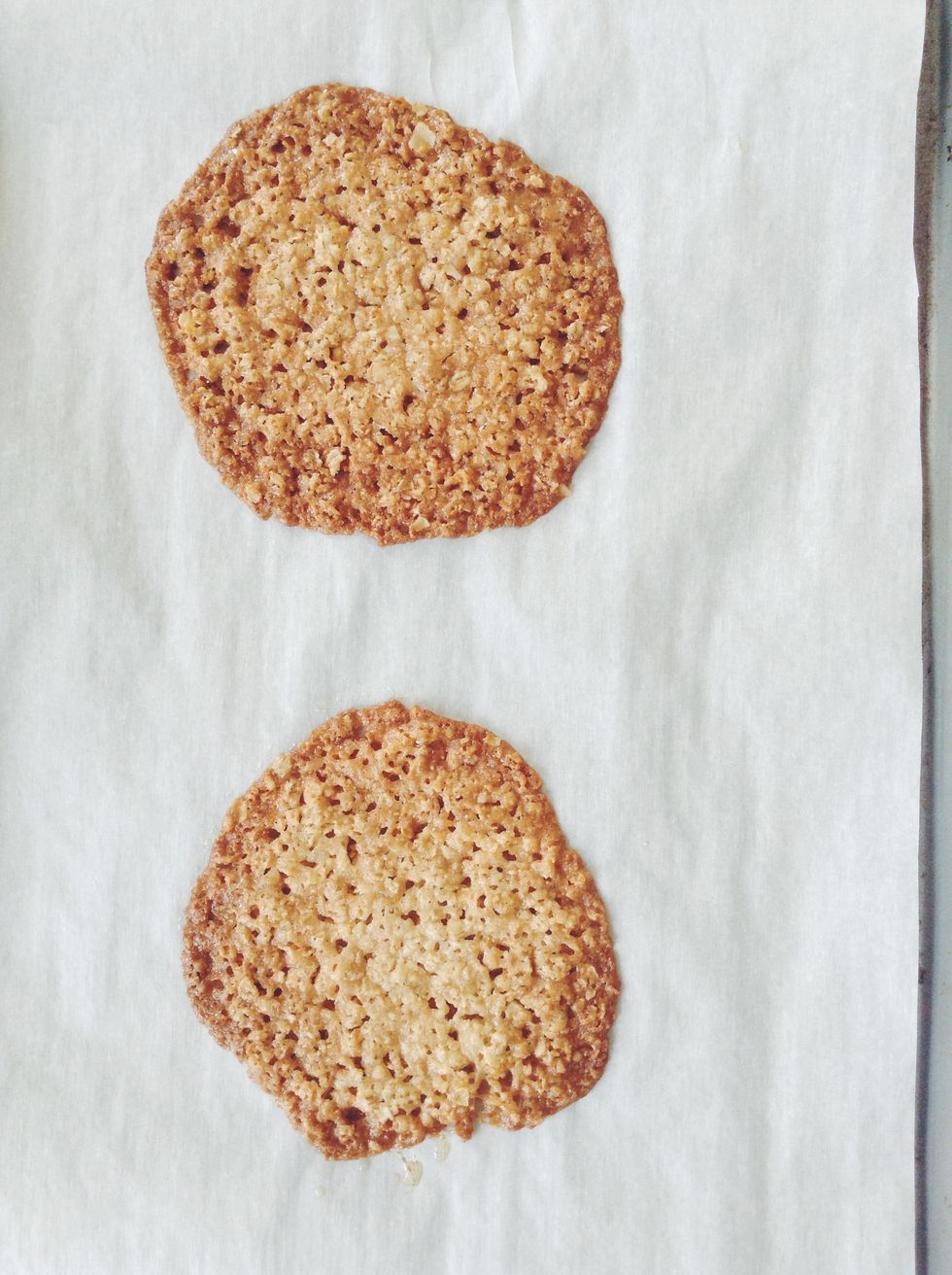 And Voila! This is what they look like when they are done. Nice and golden. These are pretty big and they spread out a lot. Spacing is KEY! These took 12 minutes to get this brown.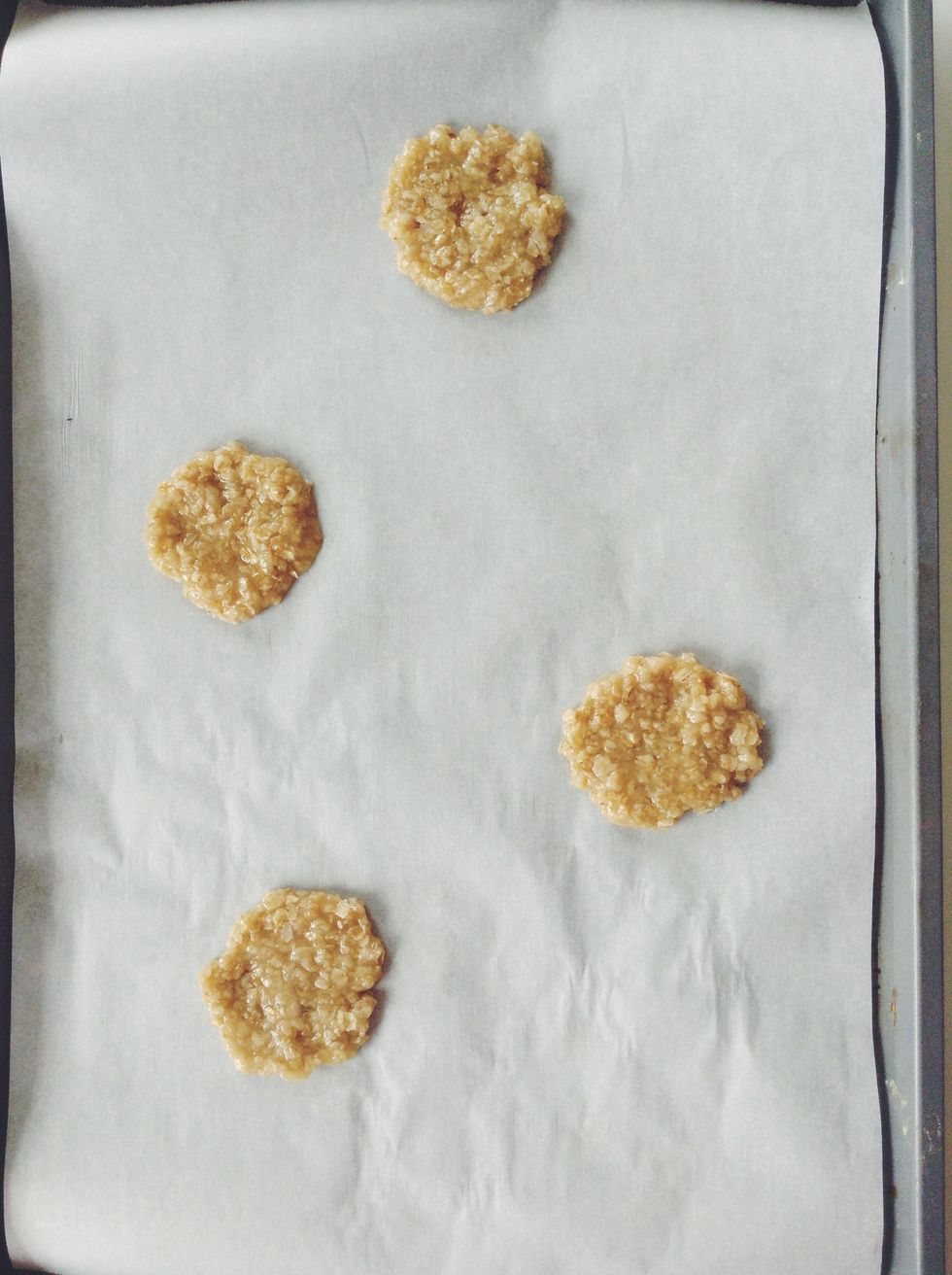 I decided I wanted them smaller so I used a Teaspoon to drop balls and flattened them to about 1 and 1/2 inches in diameter. Then baked for 7 minutes.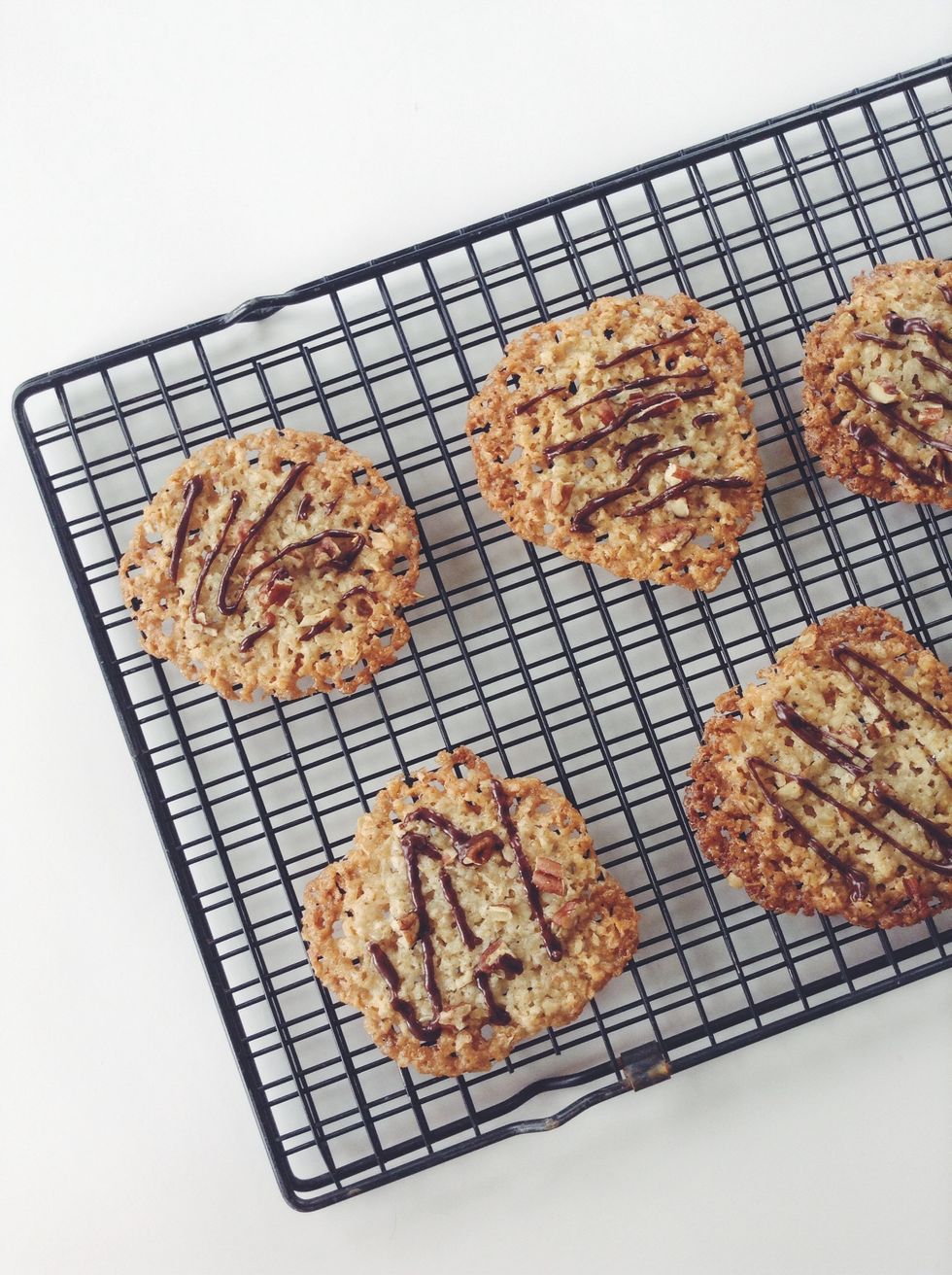 Cool on your baking sheet for 3 minutes then using a thin spatula, transfer onto a wire rack. Once cooled they will be nice a firm and easy to handle. I drizzled mine with chocolate and added pecans.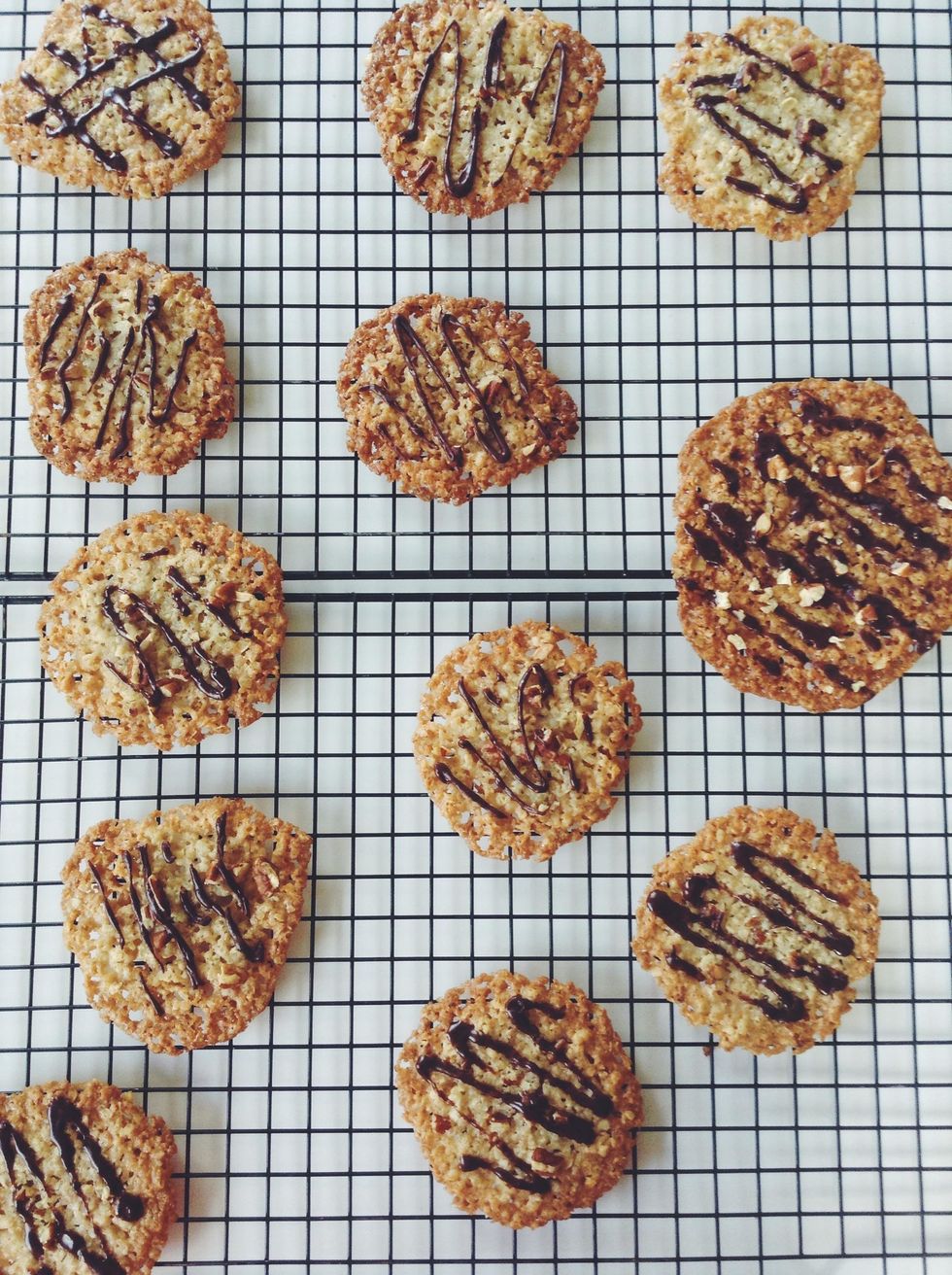 The bigger cookie here is the first one used with a Tablespoon measure, the smaller ones are more regular cookie sized. Both equally delicious!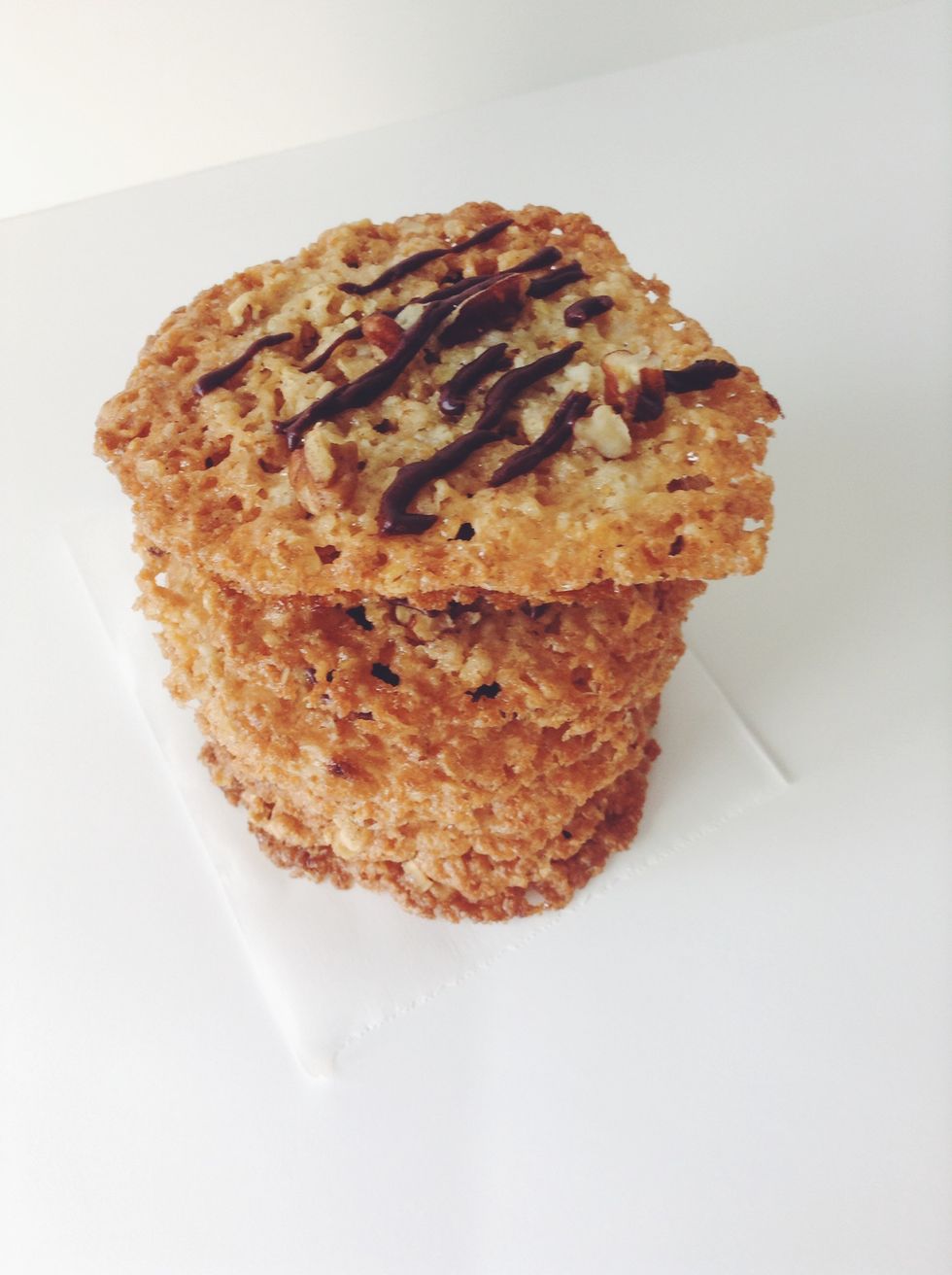 Crispy, Light, Nutty and golden!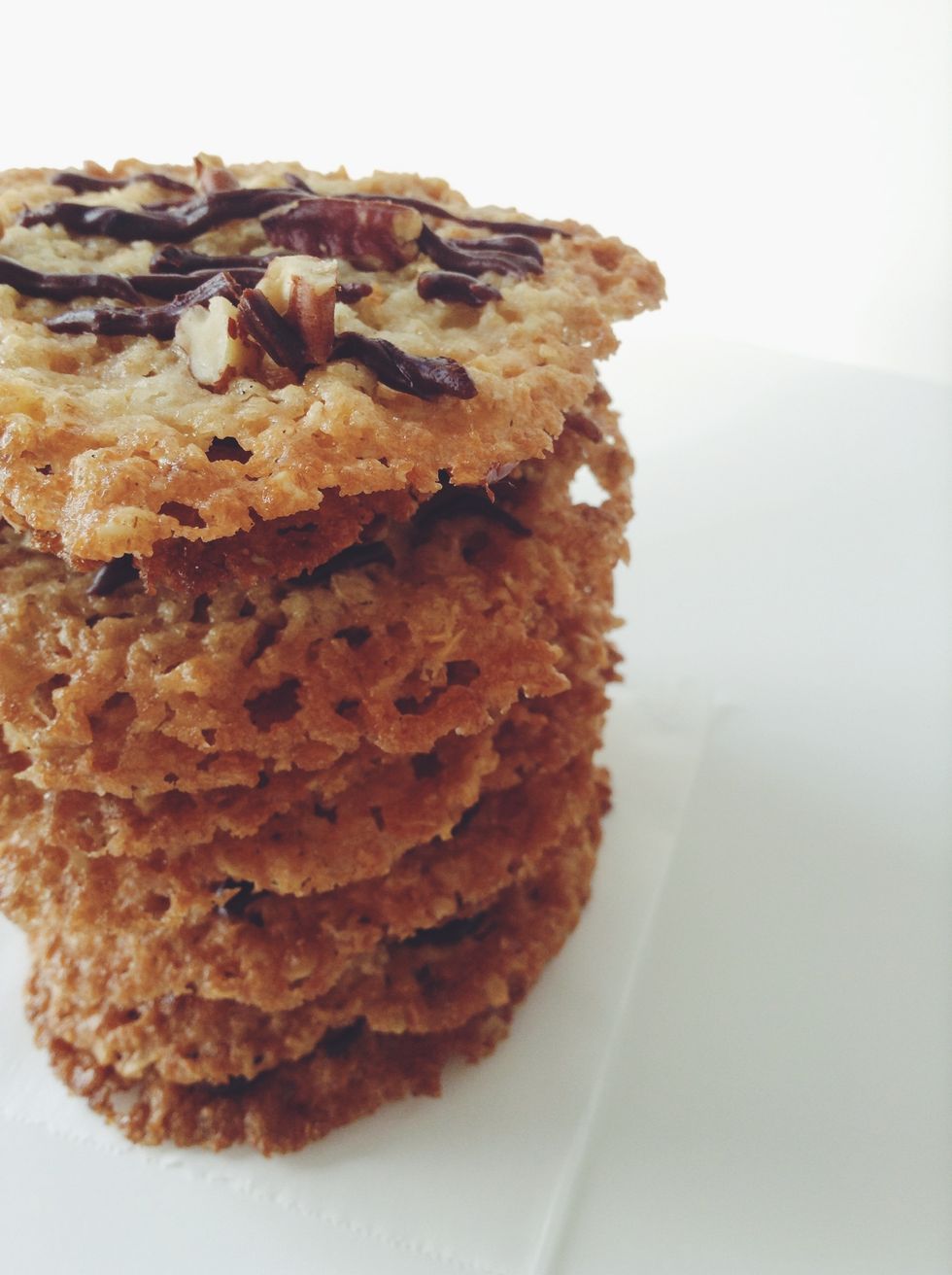 Other ways to enjoy these: Crumble on Ice cream, sandwich them with Nutella, or make Ice Cream Sandwiches!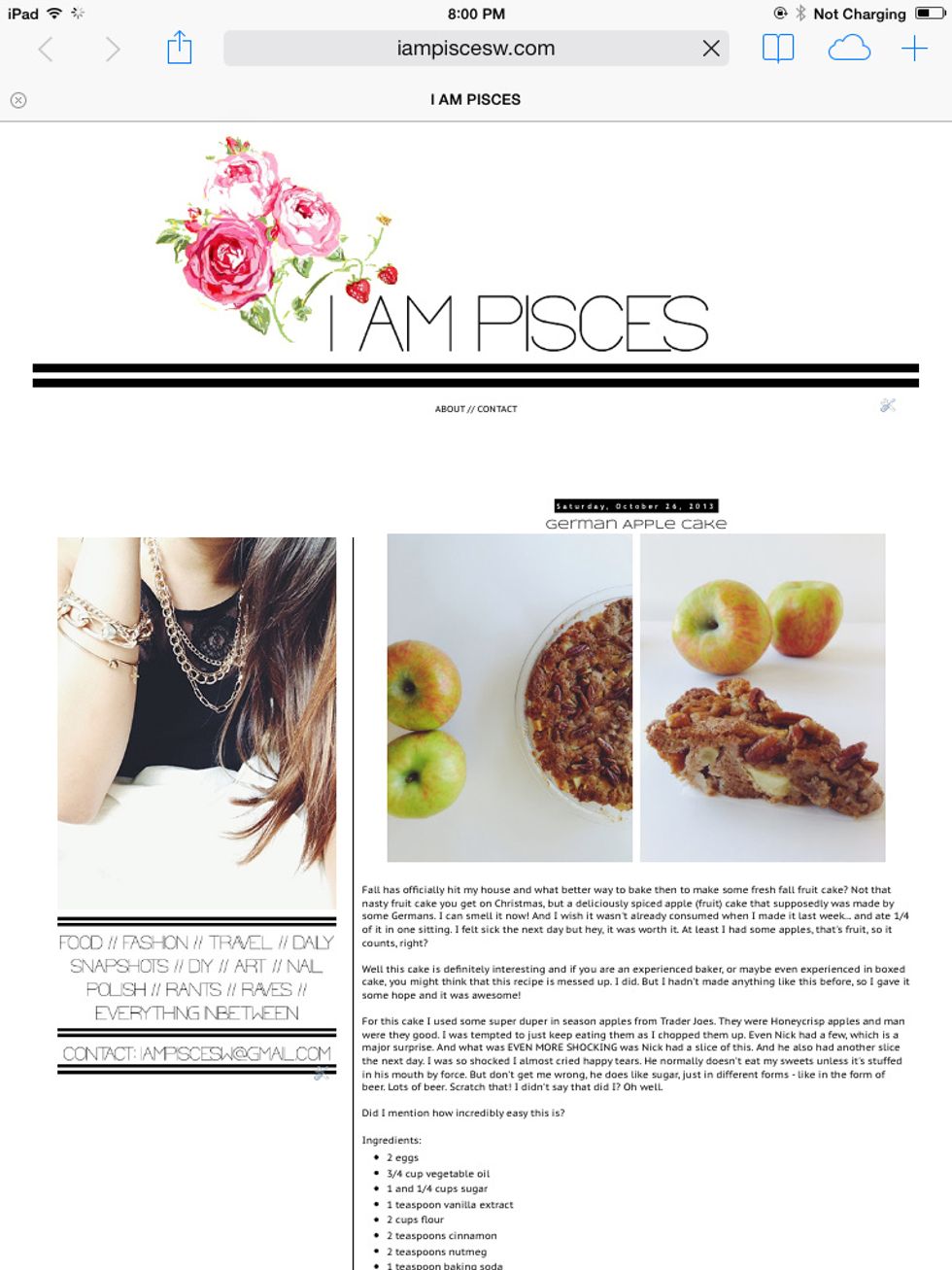 Thanks for viewing! For more recipes visit me at www.iampiscesw.com
Or follow me on IG @Sherrthepilot
1/2c butter (1 stick)
1.0c Rolled Oats
1/4c All purpose flour
2/3c Granulated white sugar
1/2tsp Salt
1.0tsp Vanilla Extract
1.0Tbsp Egg white (beaten)
Sherry Williams
Love to cook bake and create. Owner of the blog I AM PISCES. All my guides are featured on my blog with better pictures!