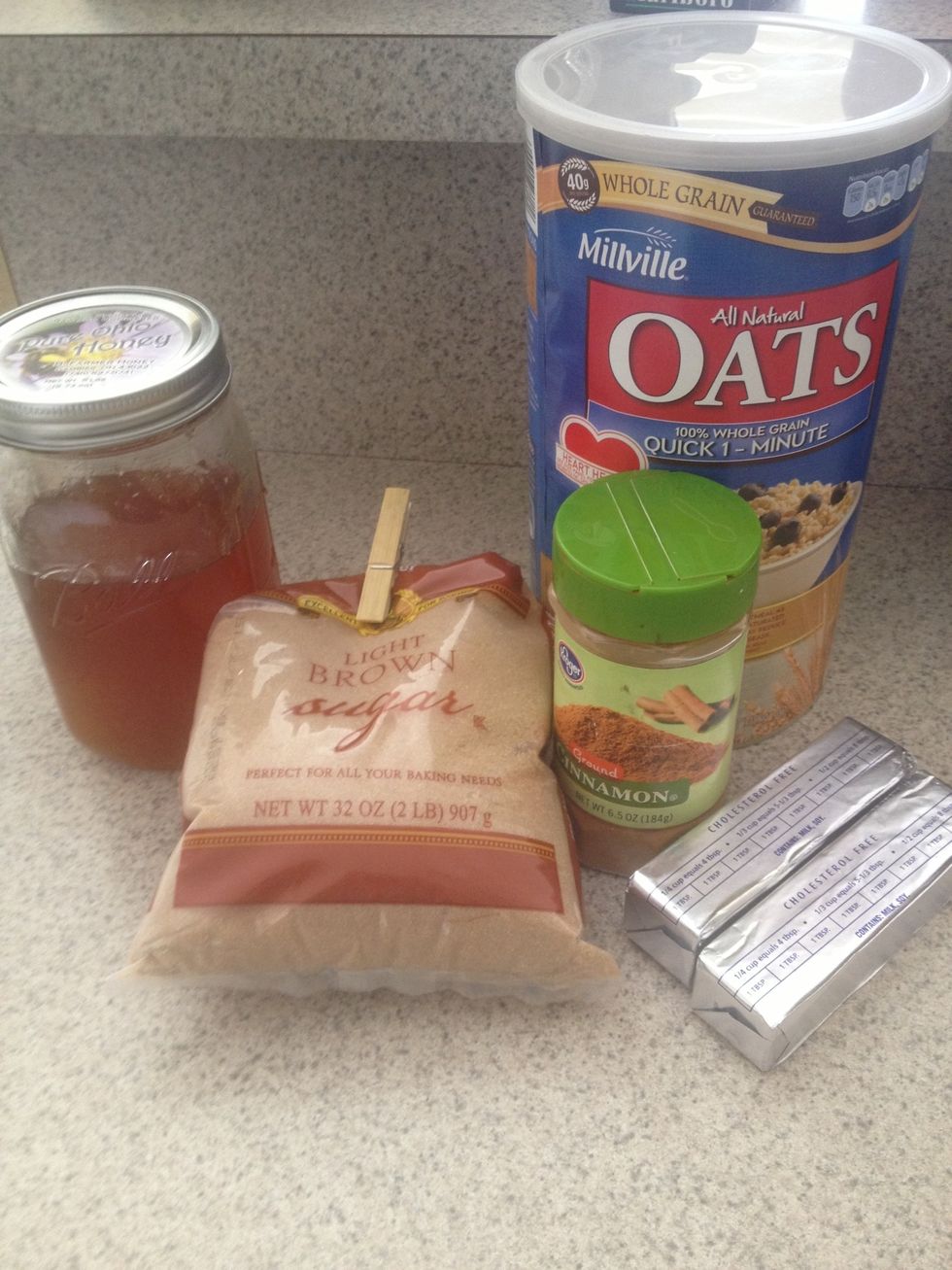 Supplies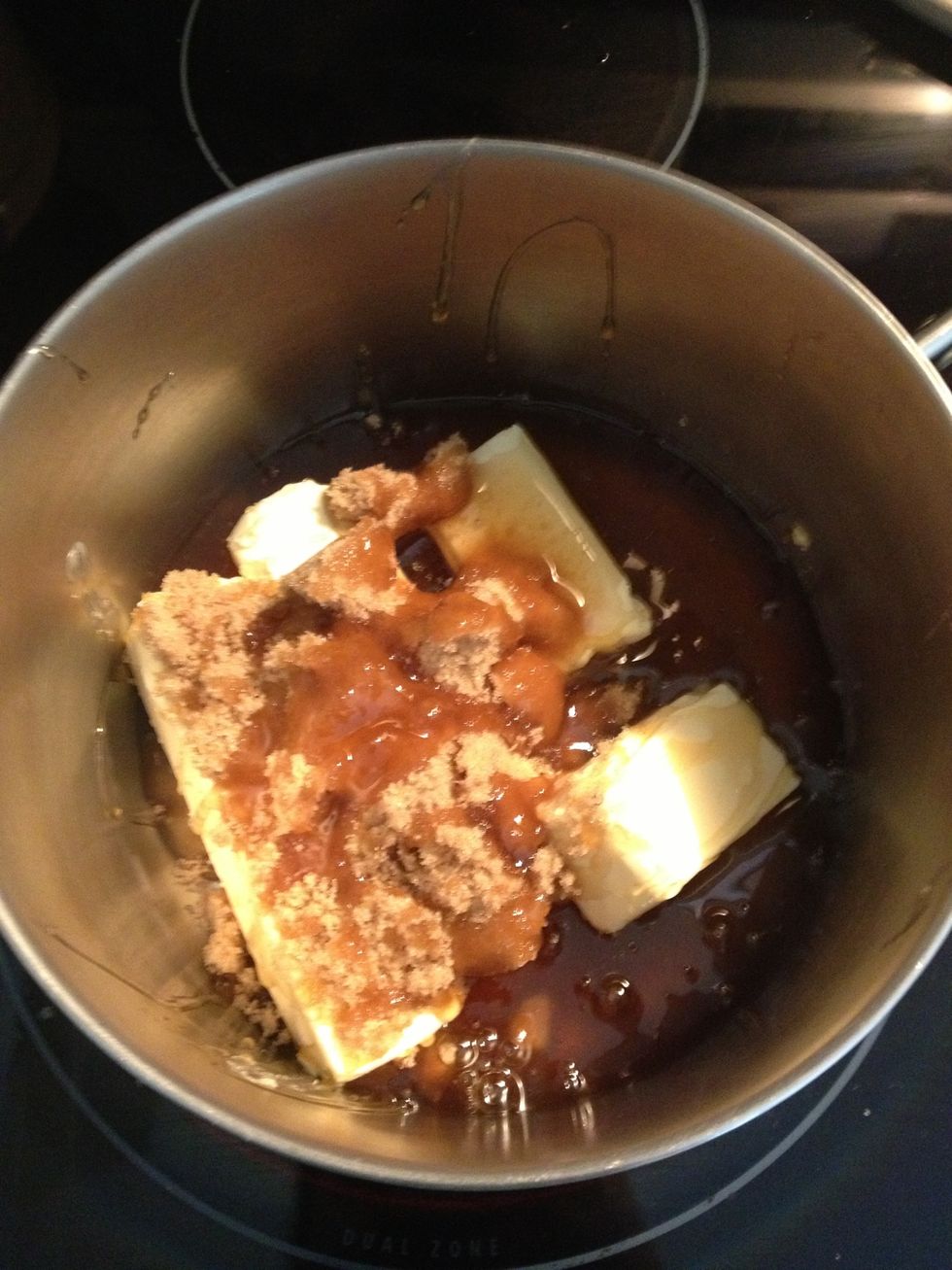 Heat on low until all is melted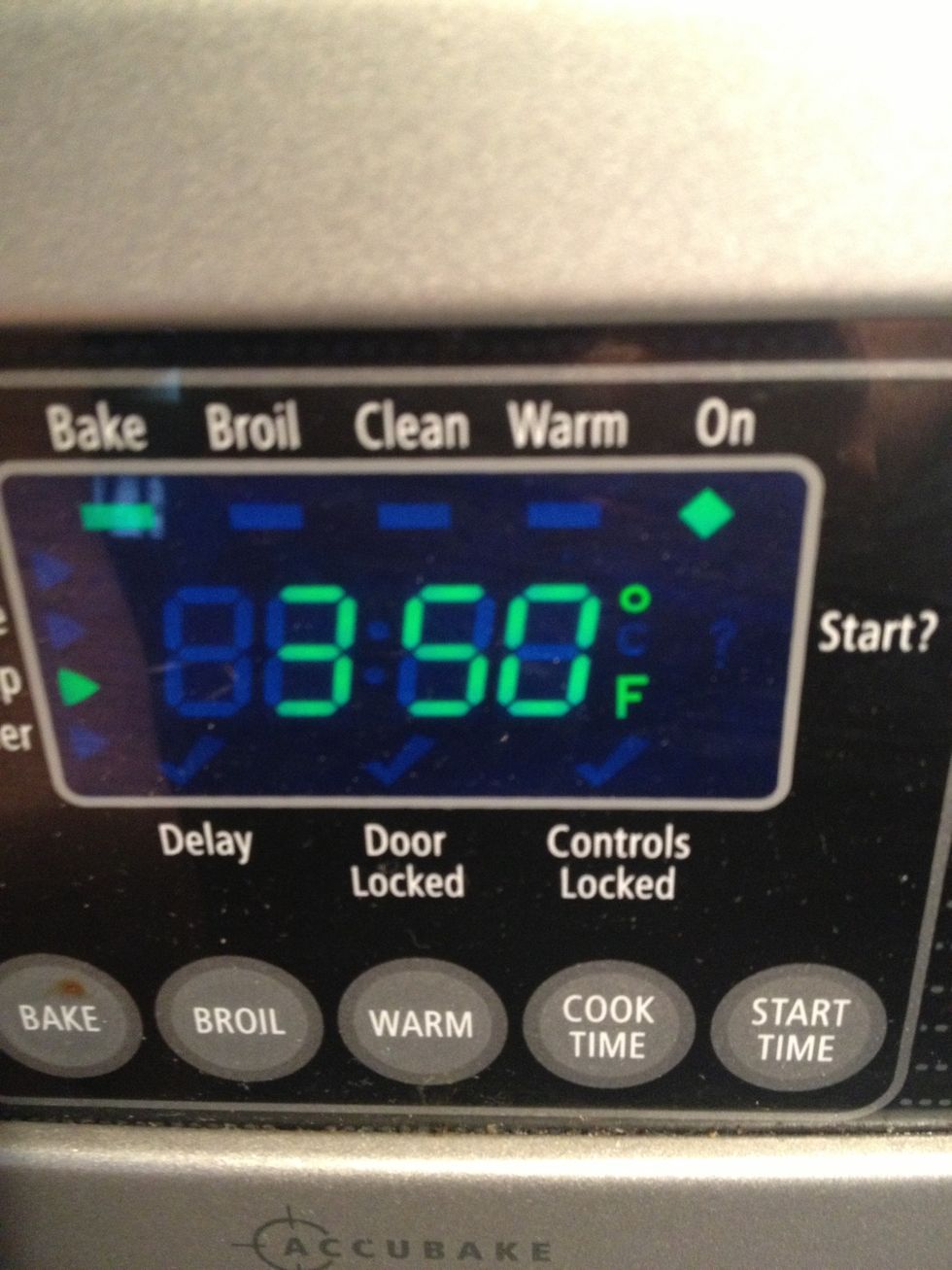 Preheat oven 350 degrees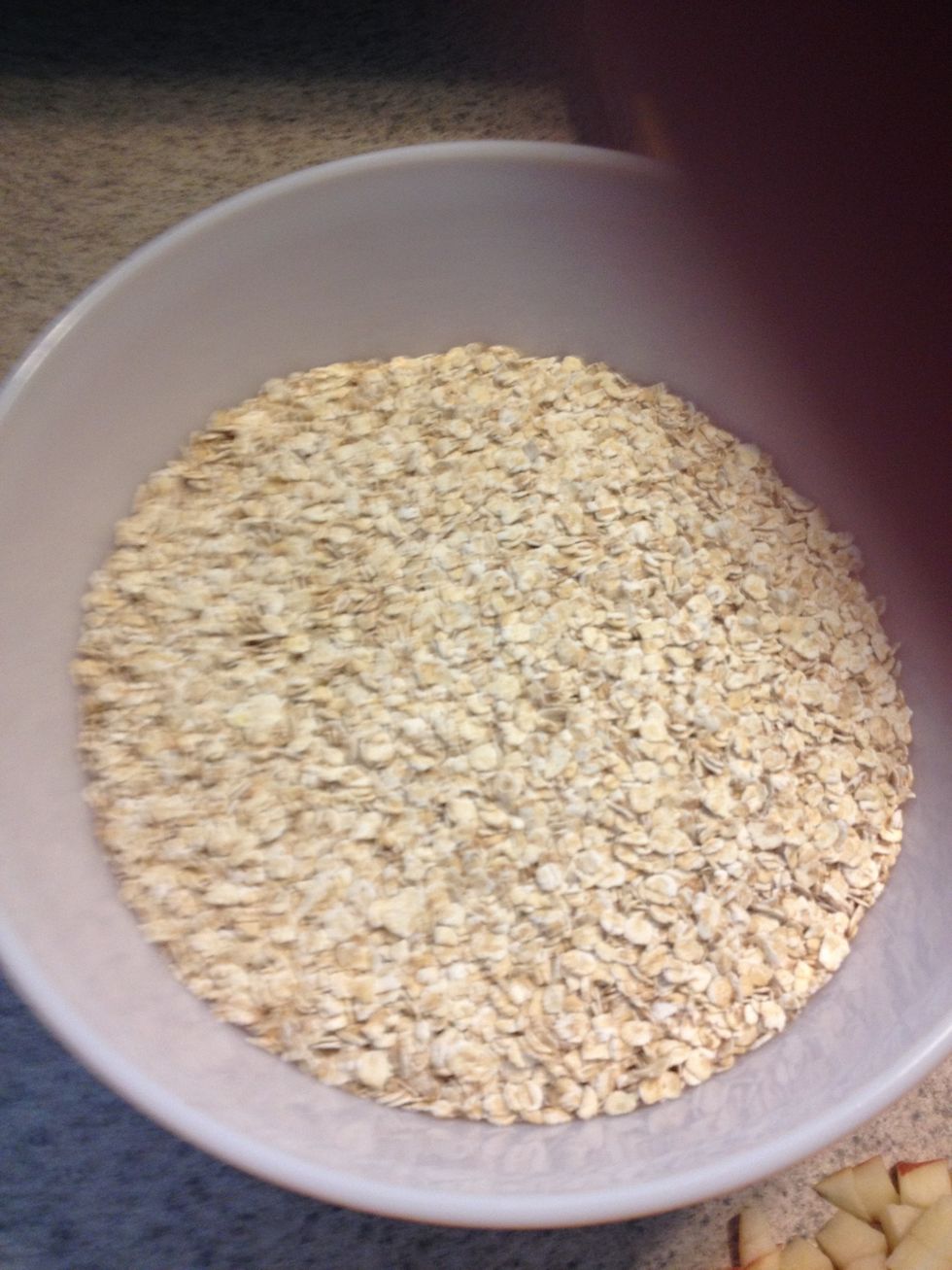 Put the 3 cups if Oatmeal in a large bowl
Ingredients should look like this when finished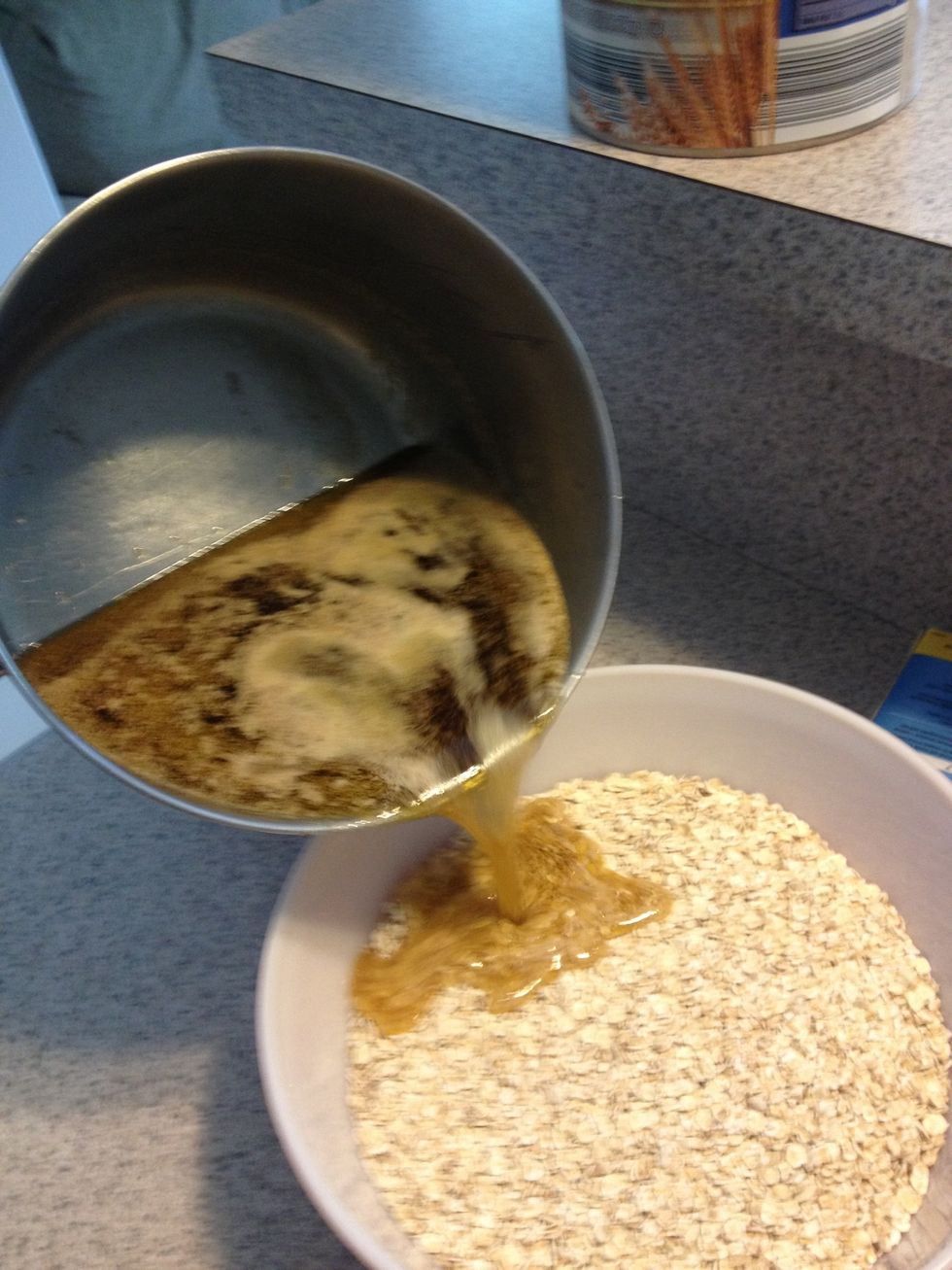 Pour the mixture into your bowl of oatmeal and combine until the oatmeal is firm and a little sticky.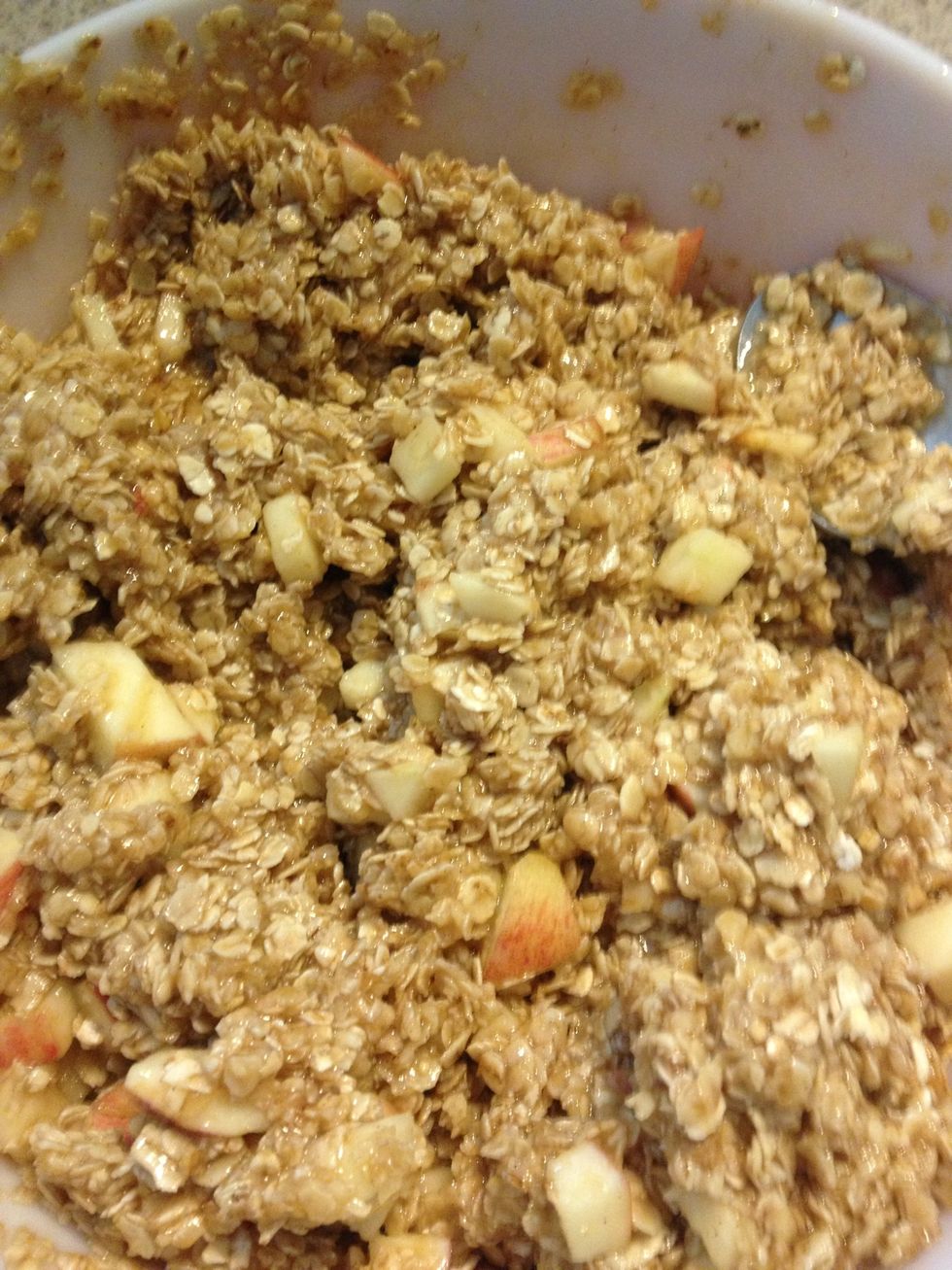 This is what they should look like. I added fresh cut apples to this batch. But you could add just about anything you would like. Bake for 15 to 20 minutes until golden brown.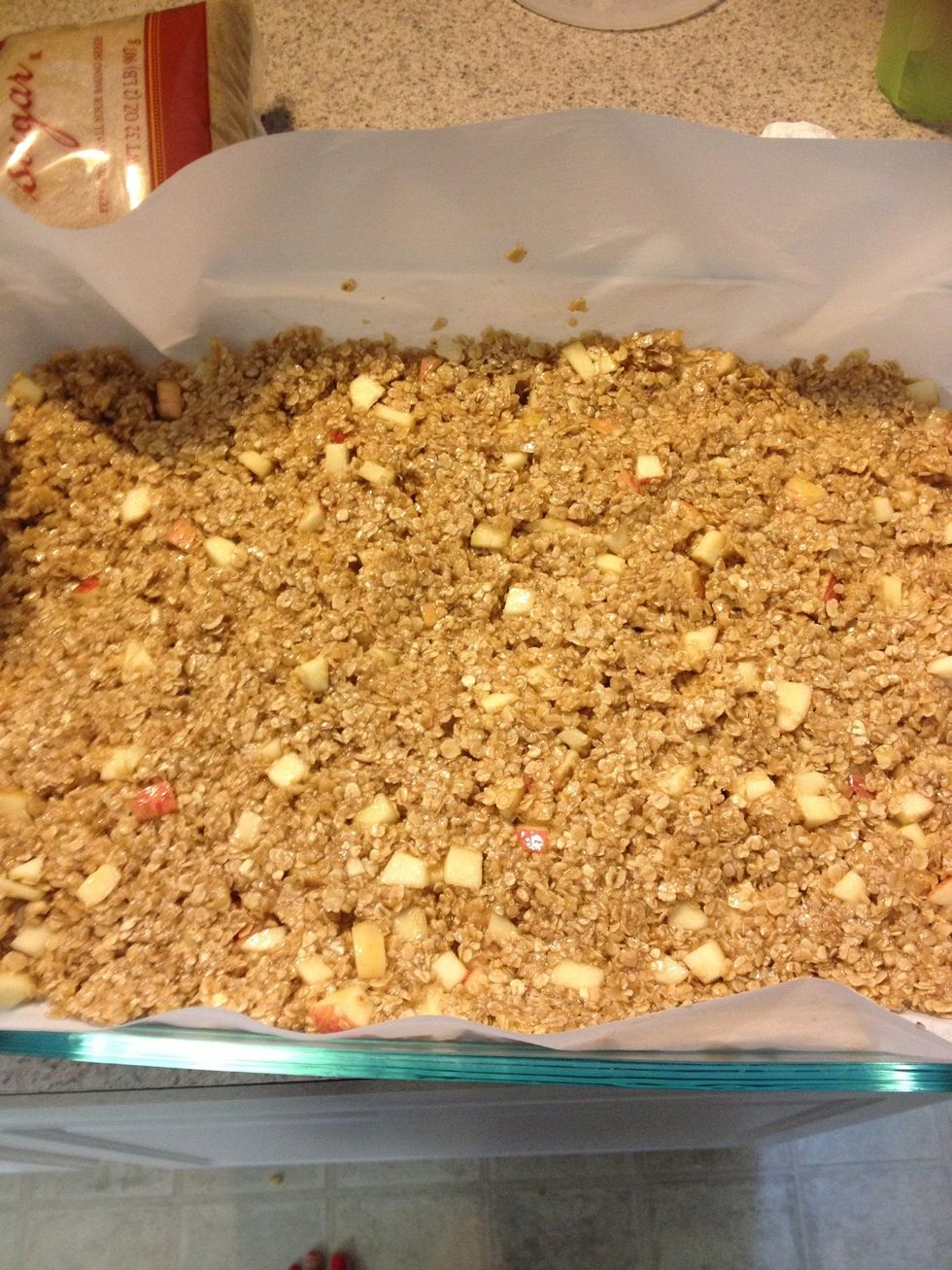 Put the mixture in a large pan lined with parchment paper. Spread it evenly into the pan. Remember you will be cutting them later so you don't want them to be to thick.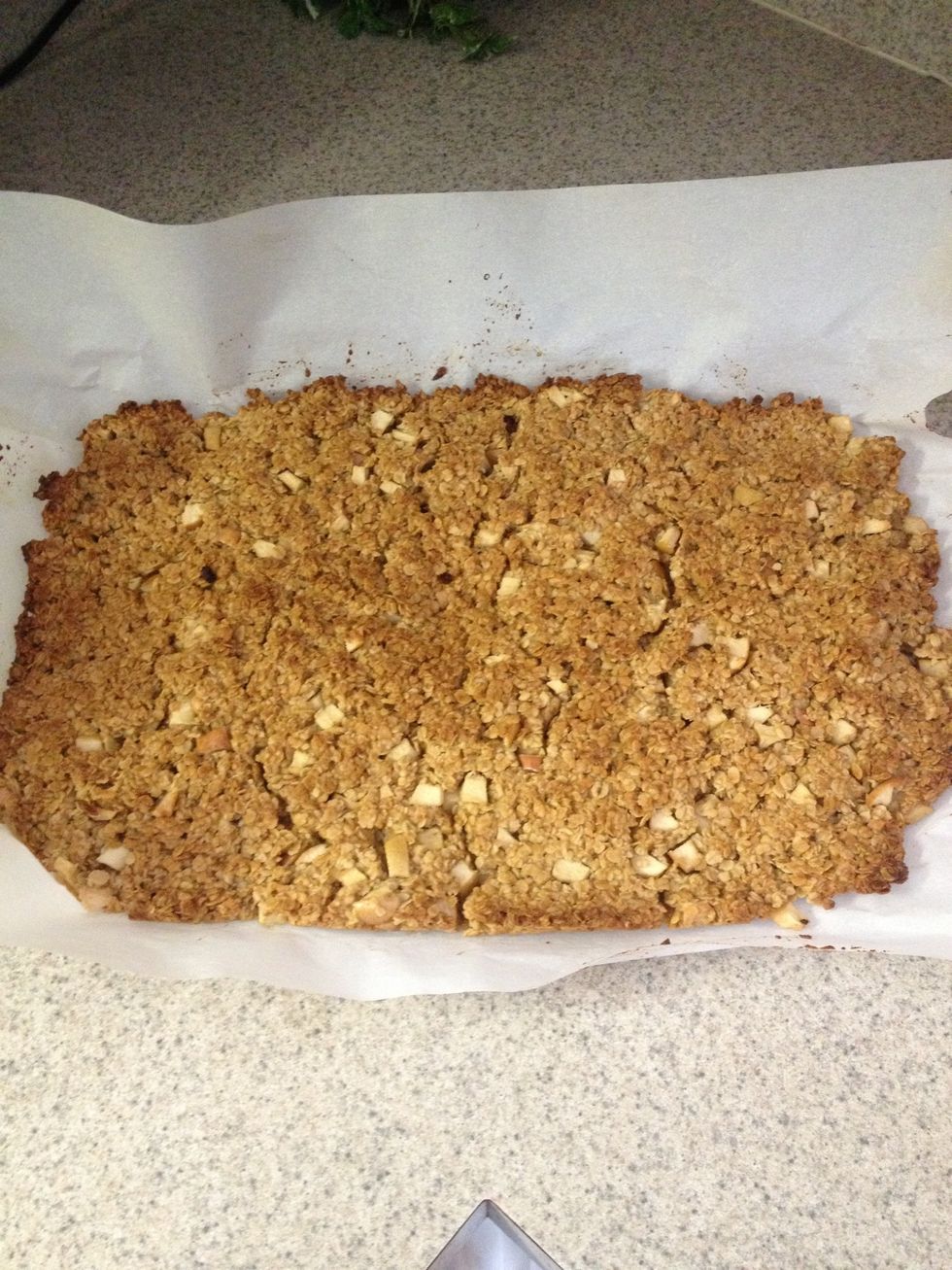 After taking them out of the oven place them and the parchment paper on the counter to cool before cutting.
Cut into bars and enjoy :)
3 cups Oatmeal
12 tablespoons Butter
10 tablespoons Honey
3 tablespoons brown sugar
Cinnamon to taste