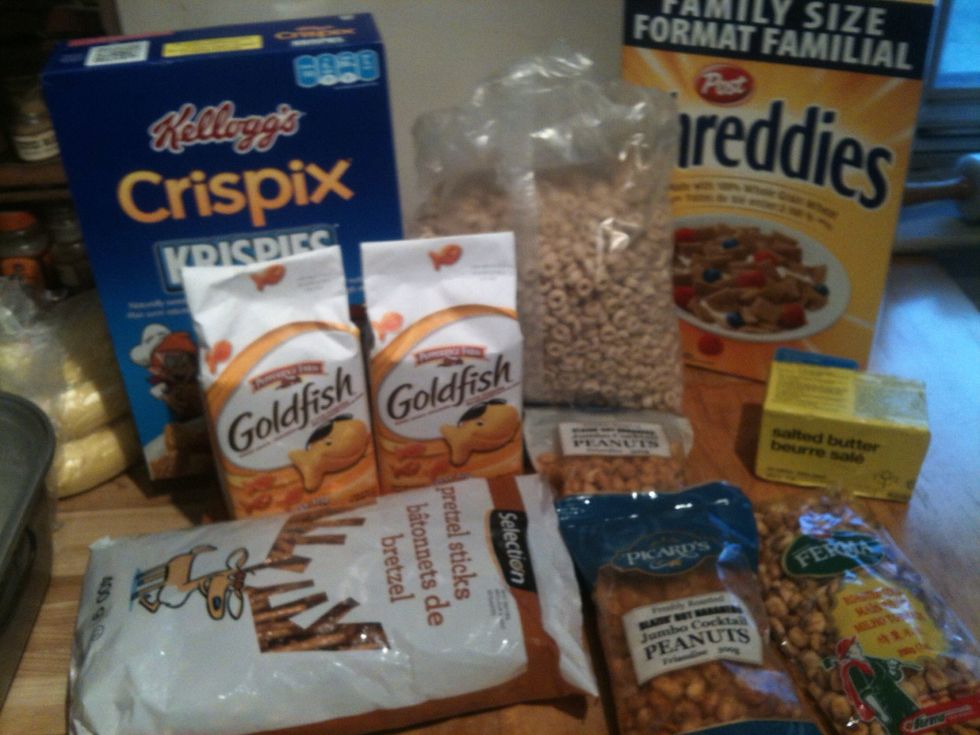 Ingredients. I used blazing hot peanuts for some extra spice. Honey nut Cheerios for a little sweetness in the mixture. I also break the pretzel sticks in half.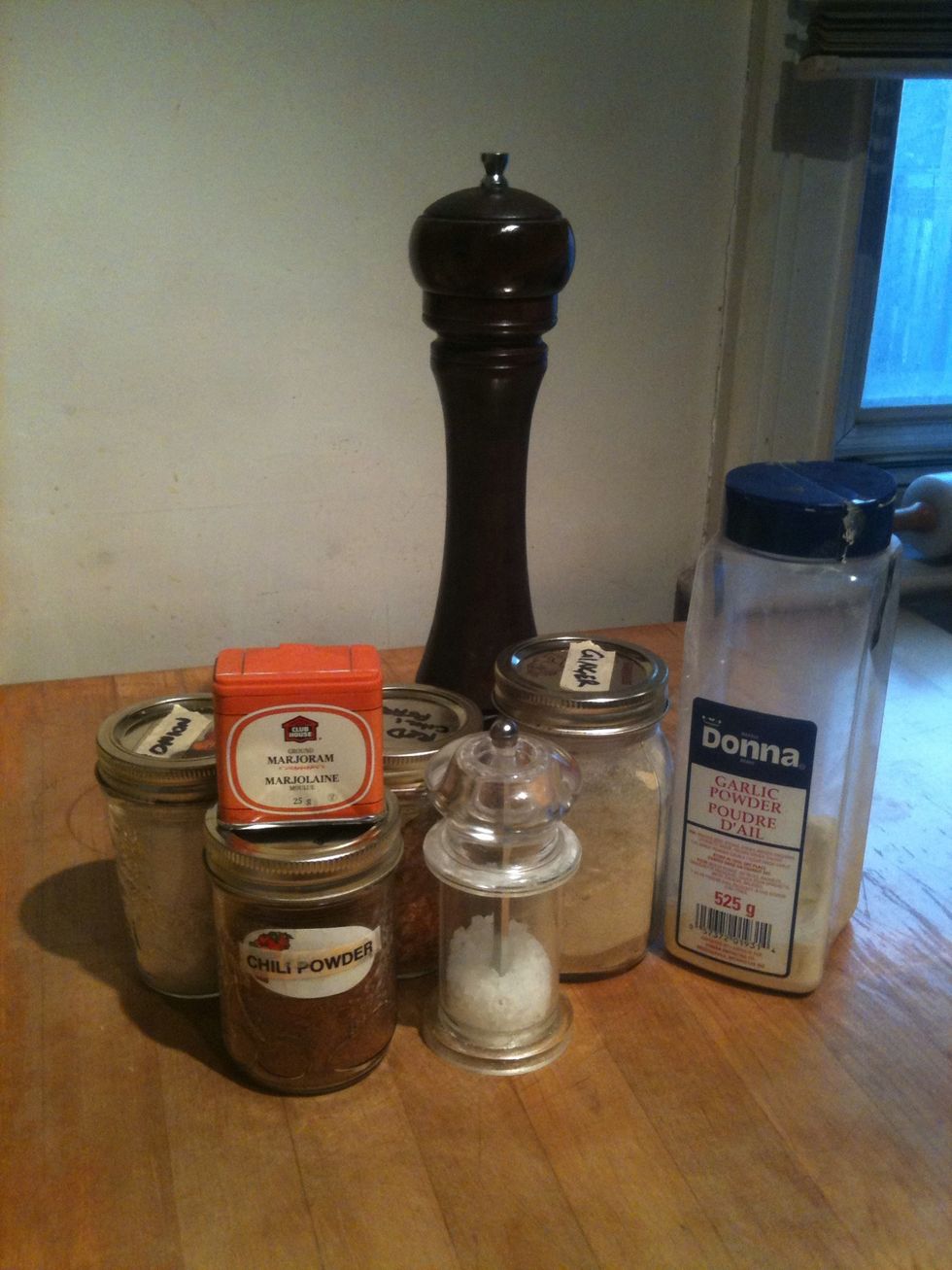 Spices. You can add or subtract any spices you want. It all comes down to taste.The quantity of spice is just an outline to go by.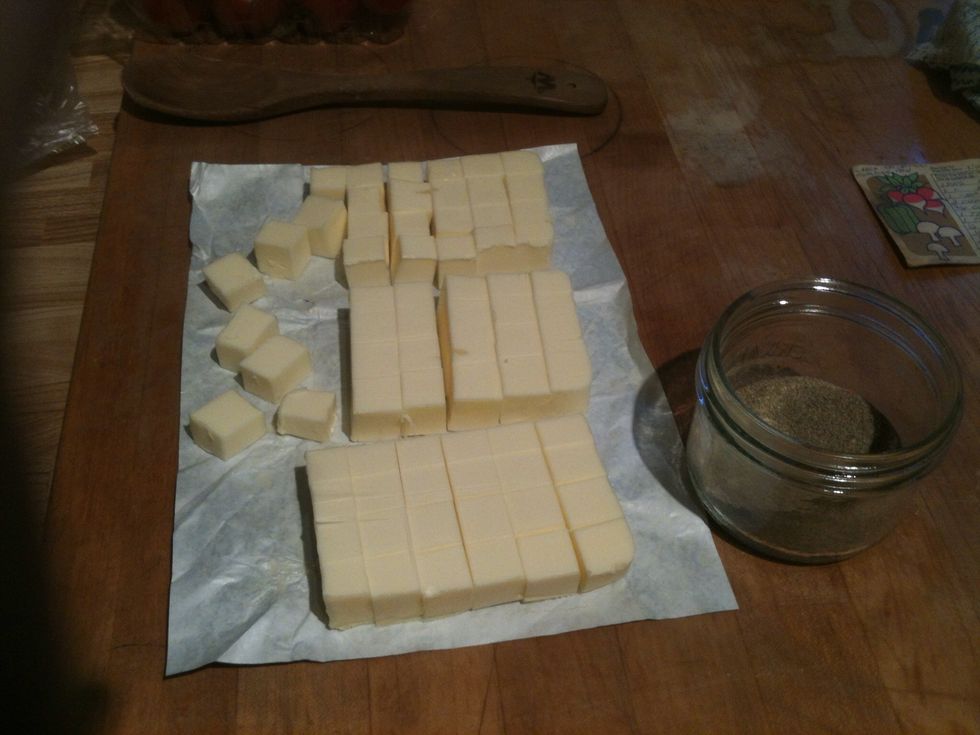 Cut butter into small cubes. Mix all spices together.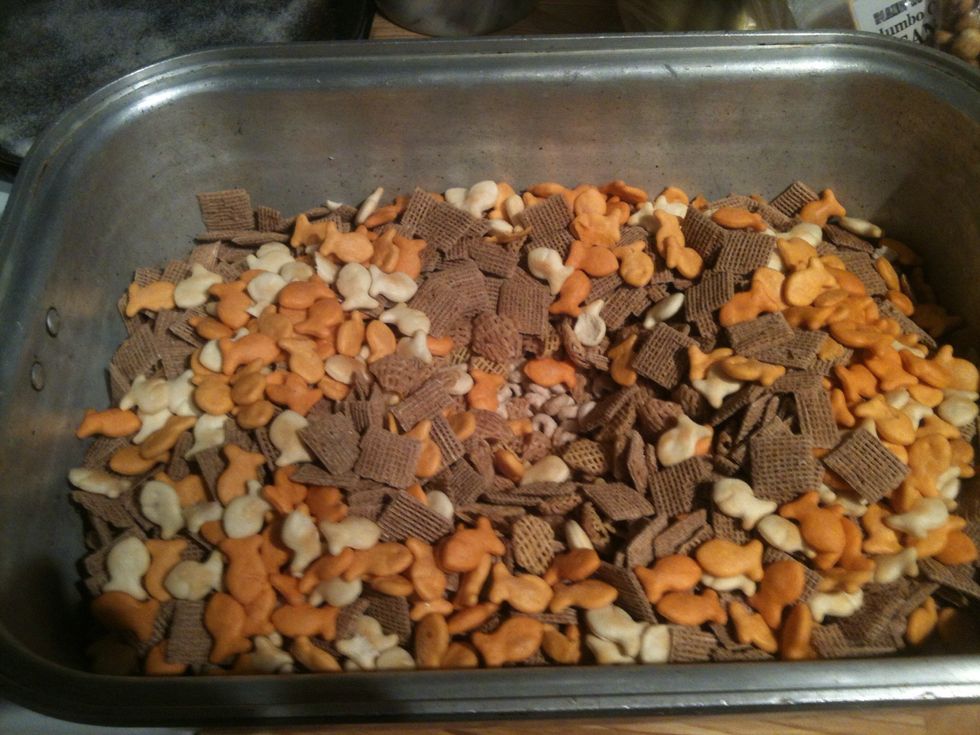 Mix together cereals, peanuts, pretzels, roasted corn and goldfish in a large roasting pan or two. Put in preheated oven ( 250F ) to warm up, maybe 5-10 mins. Total time approx. 1-2 hrs.
Add butter slowly so it can coat most of the mixtures. Stir each time before adding more butter. Careful you don't crush up the mixture . I do 15-20 mins in oven between adding butter.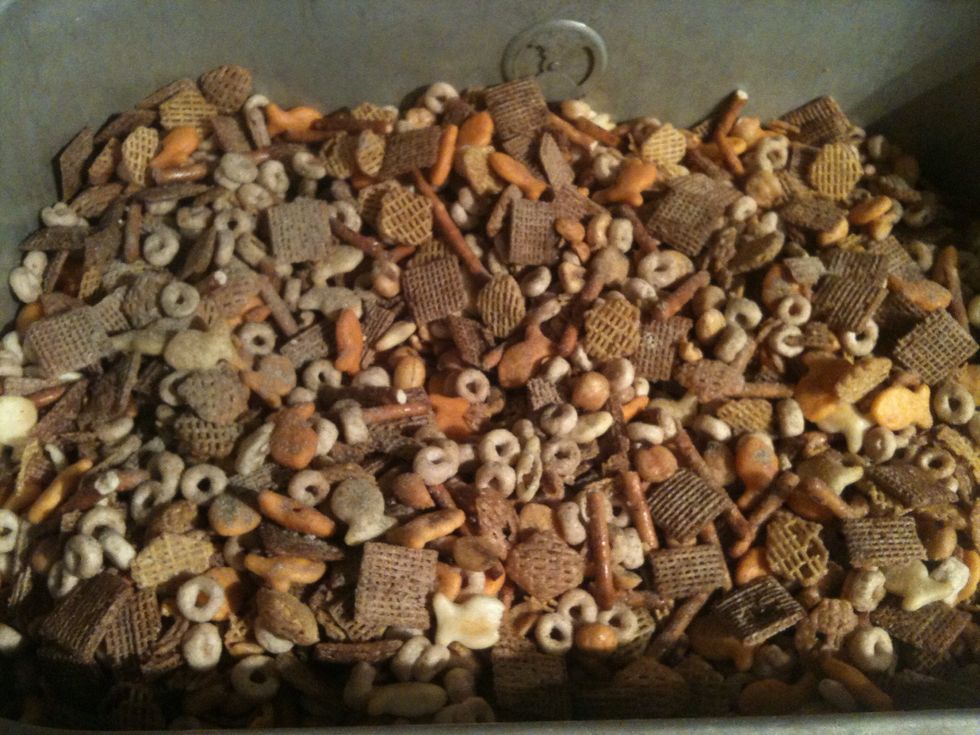 After adding half the butter start adding the spices. Not all at once but a bit at a time so it covers must of the mixture. Once you finish all the butter and spices leave in oven for another 20mins.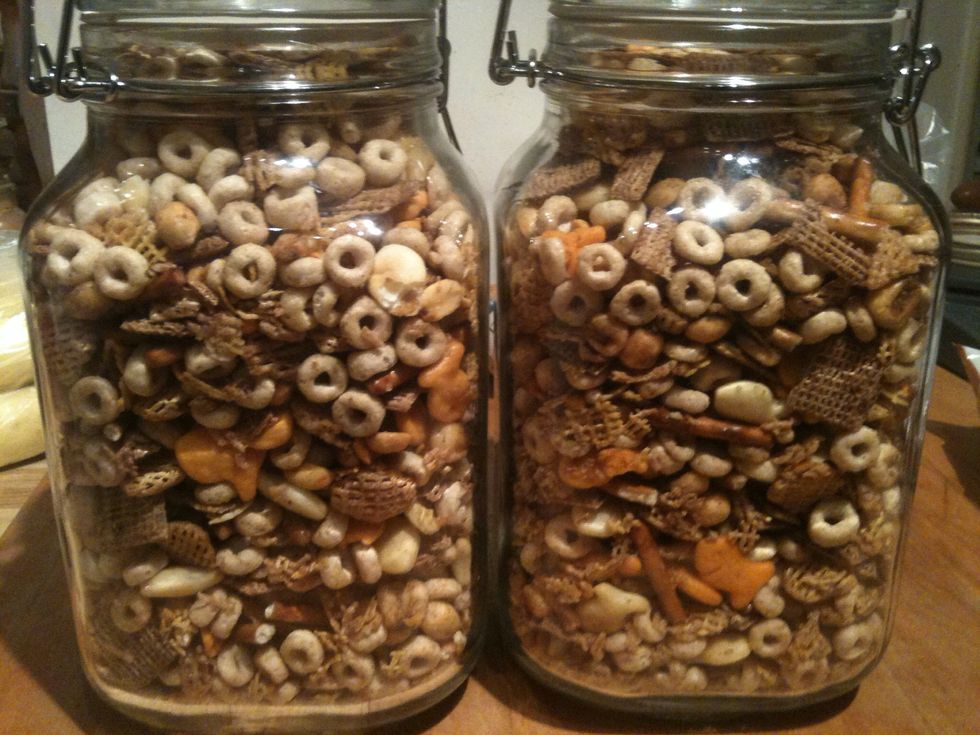 After you finish, put in containers and enjoy!!
1.0 1 box Honey-nut Cheerios
1.0 1 box Shreddies
1.0 1 box Crispex
1.0 1 package Roasted corn
2.0 2 packagesGoldfish
1.0 1/2 package Preztels
1.0 1 package Peanuts ( regular or flavoured )
1.0lb Butter
2.0tsp Garlic powder
1.0tsp Chili powder
2.0tsp Marjoram
1.0tsp Ginger
1.0tsp Onion powder
1.0tsp Pepper
1.0tsp Salt
1/4tsp Cayenne pepper