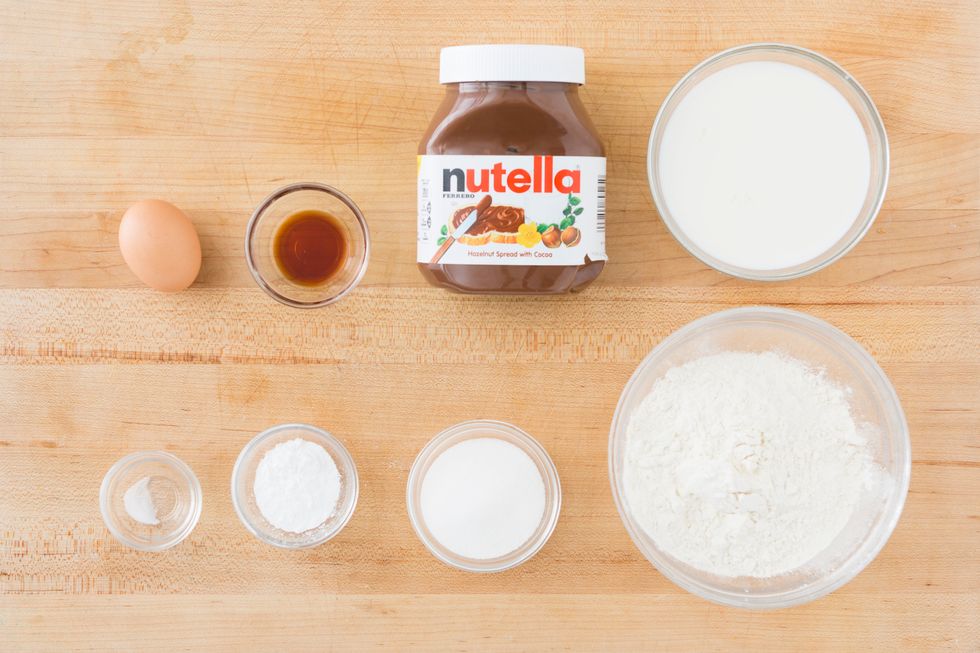 Gather your ingredients.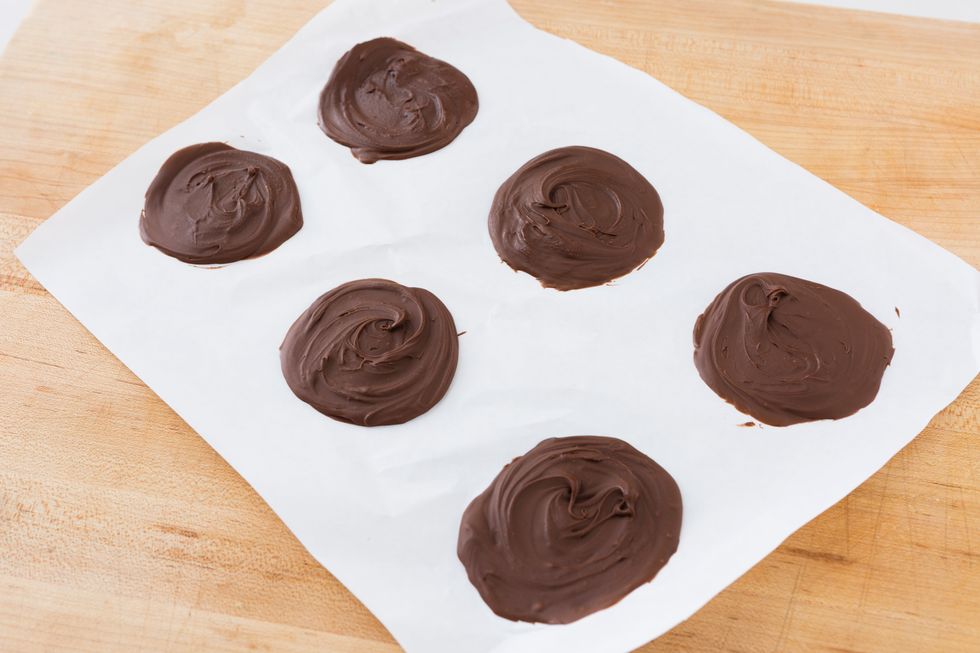 Line a cookie sheet with parchment paper. Add 1½ to 2 tbsp of Nutella onto the tray and spread into a thin disk slightly smaller than a normal pancake. Freeze the discs for about 1 to 1.5 hours.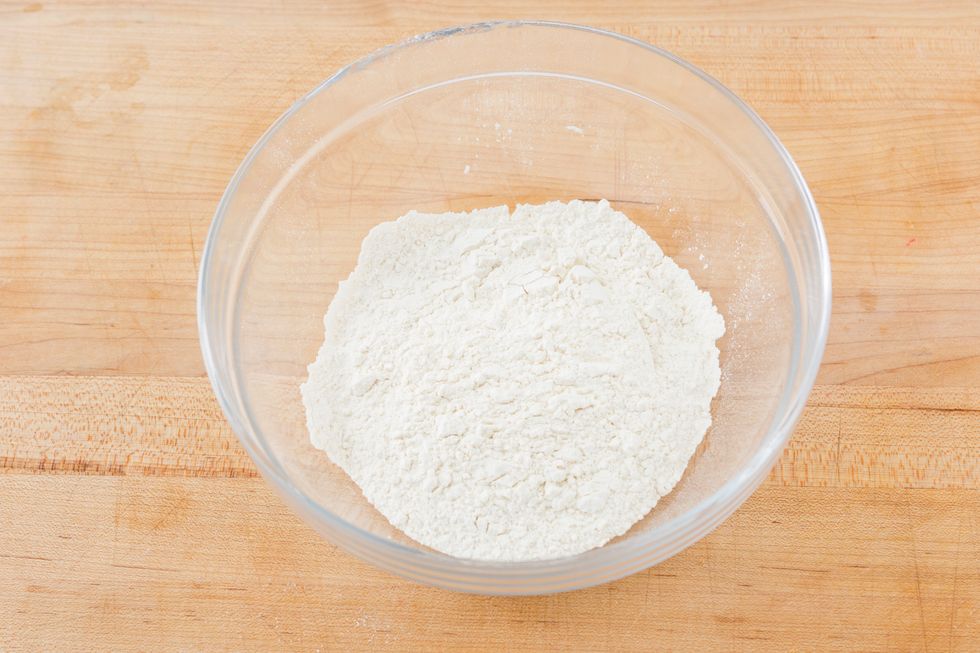 Place flour in large mixing bowl.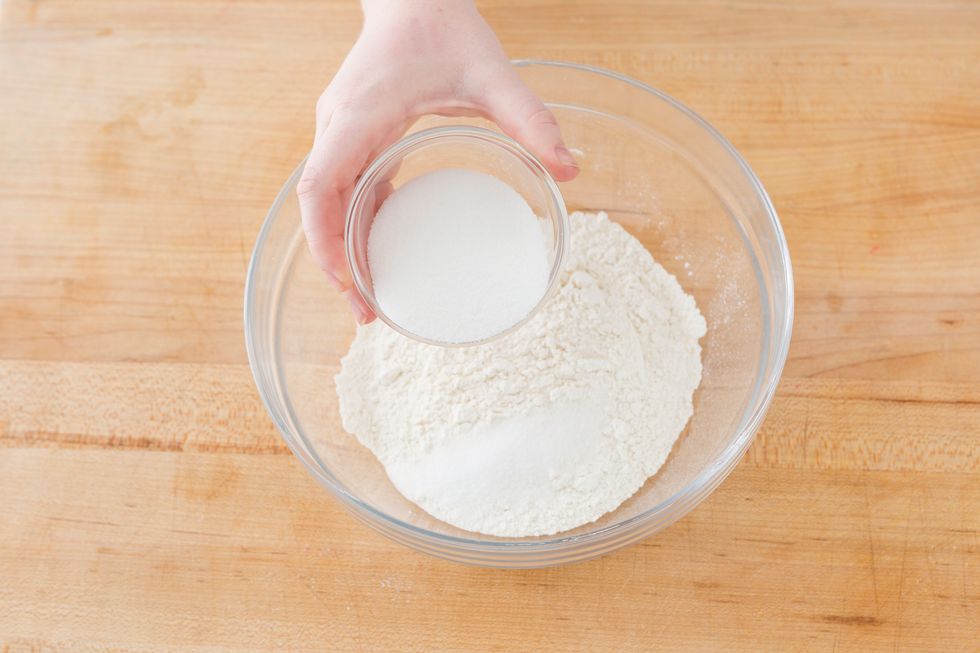 Place sugar in bowl.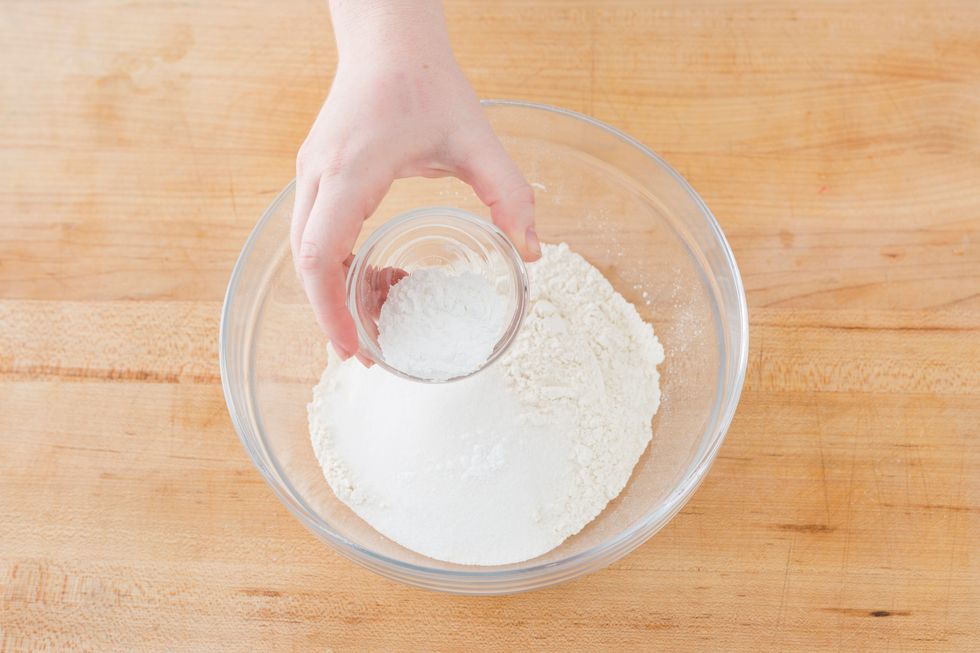 Place baking powder in bowl.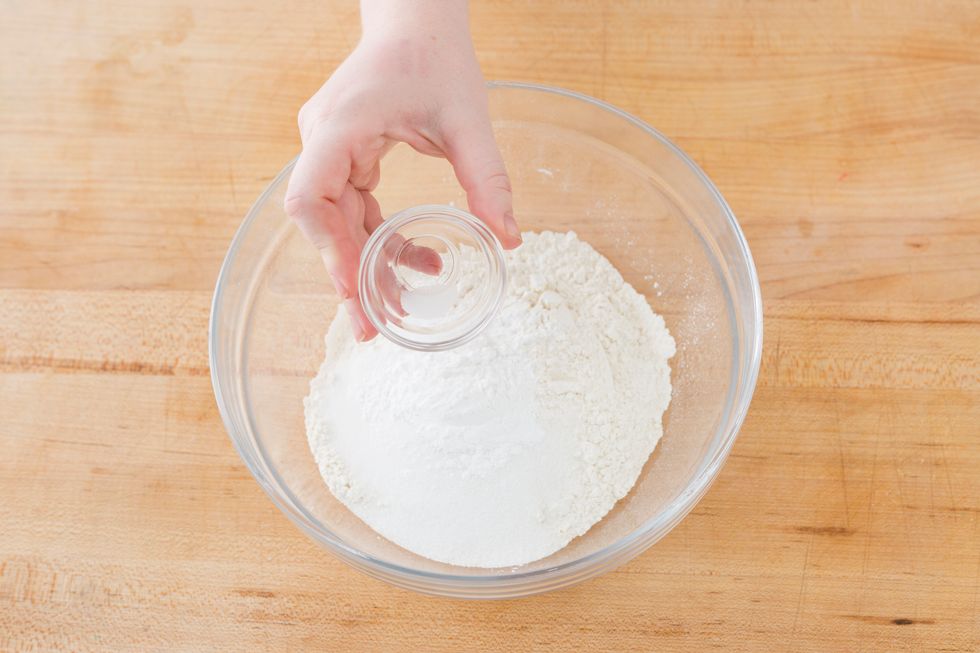 Add a pinch of salt. Mix well.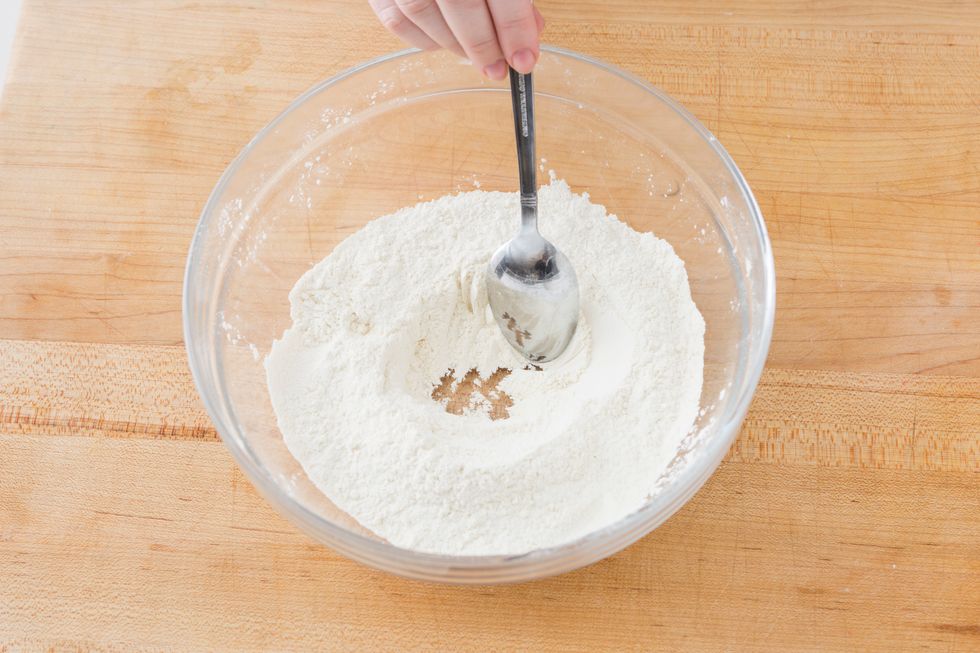 Make a well in the center of the dry ingredients.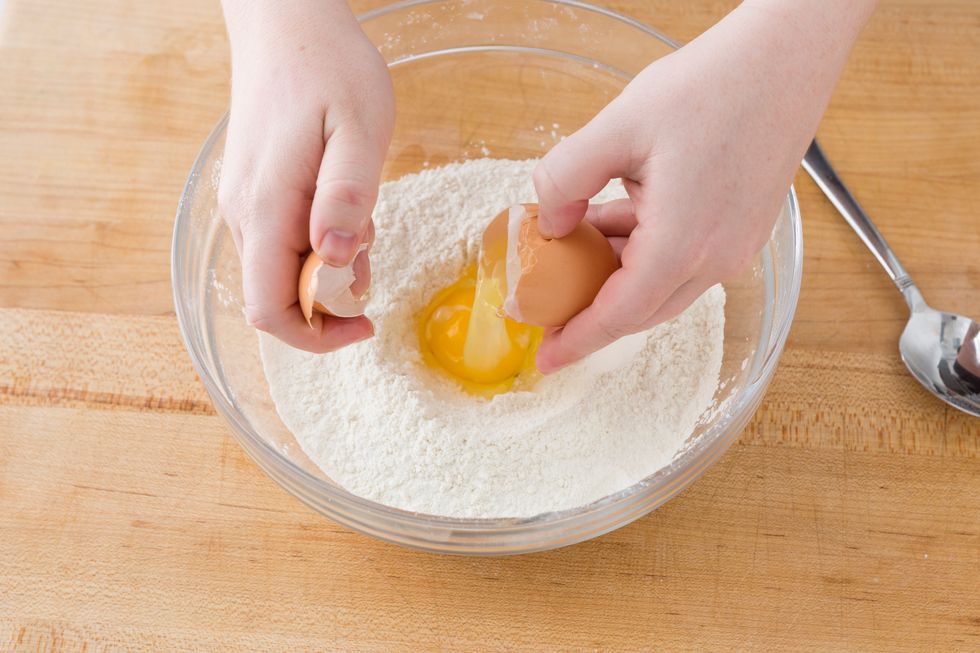 Add the egg into the center of the well.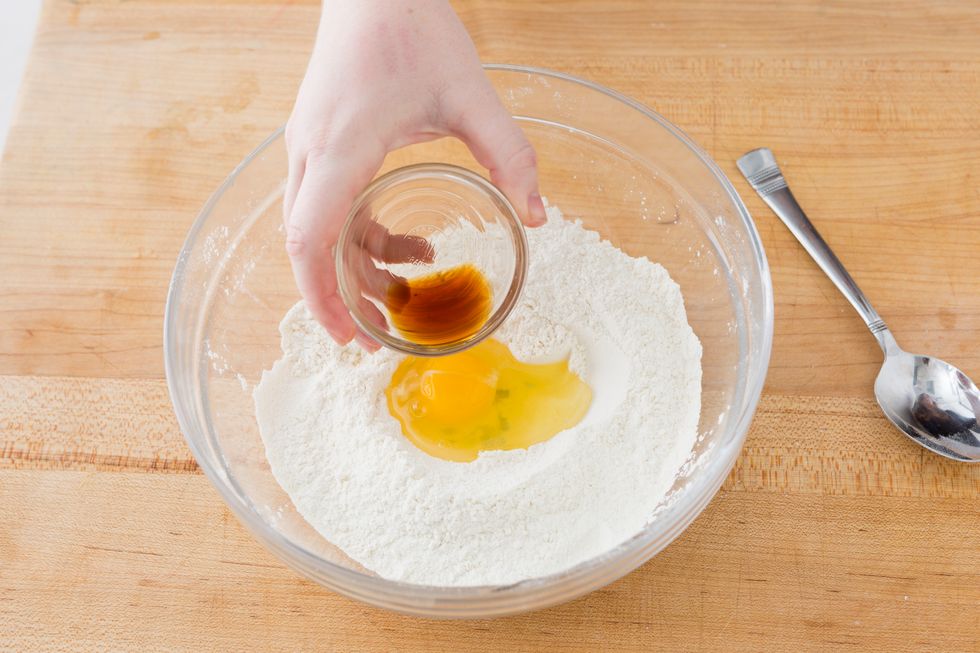 Add vanilla.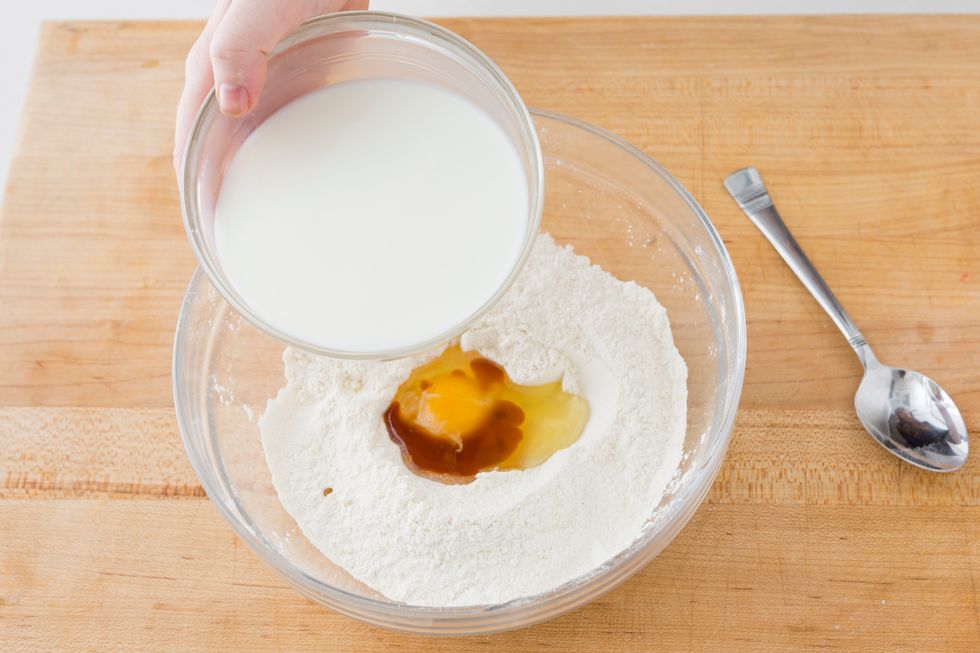 Add milk.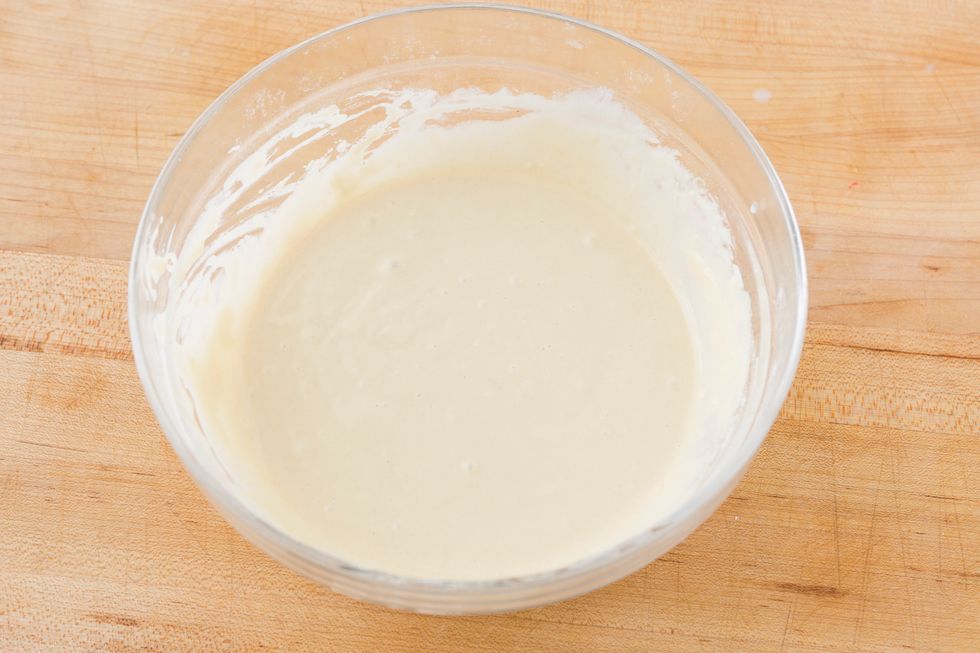 Mix together until smooth.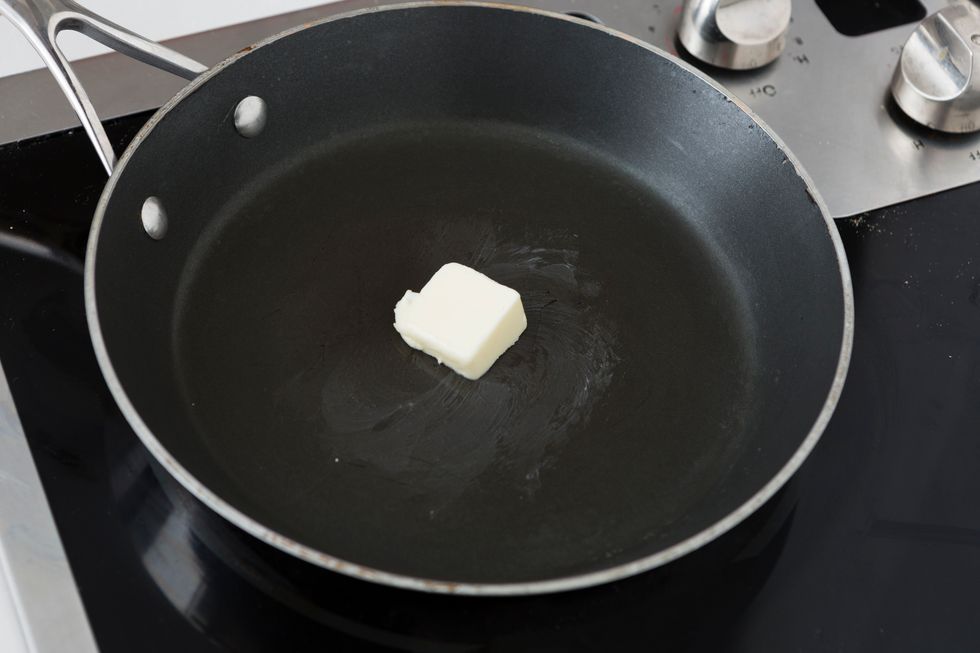 Melt buter over medium heat.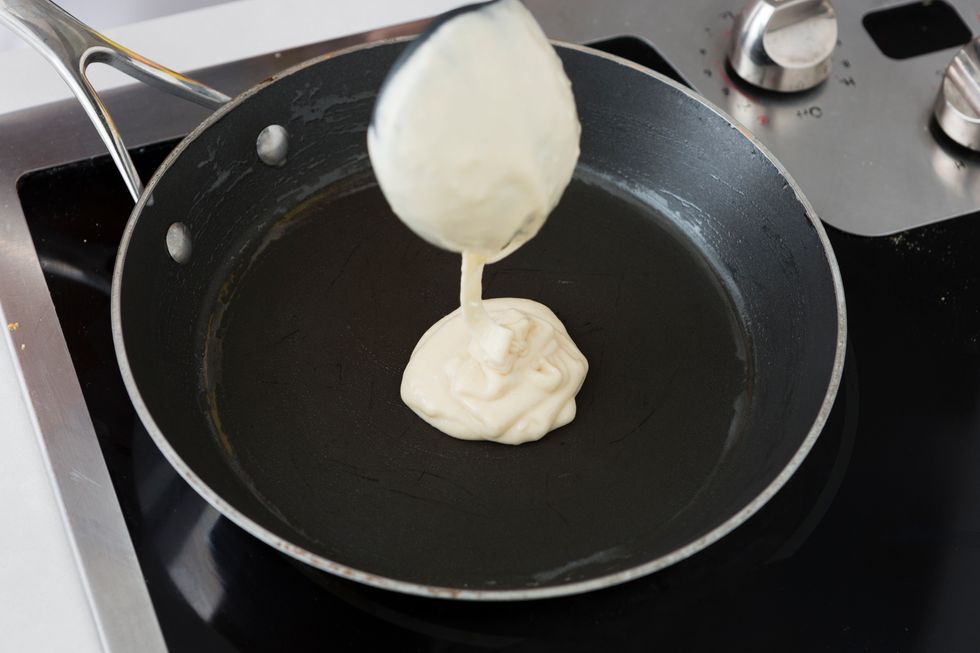 Add 1/4 cup of pancake batter to your pan.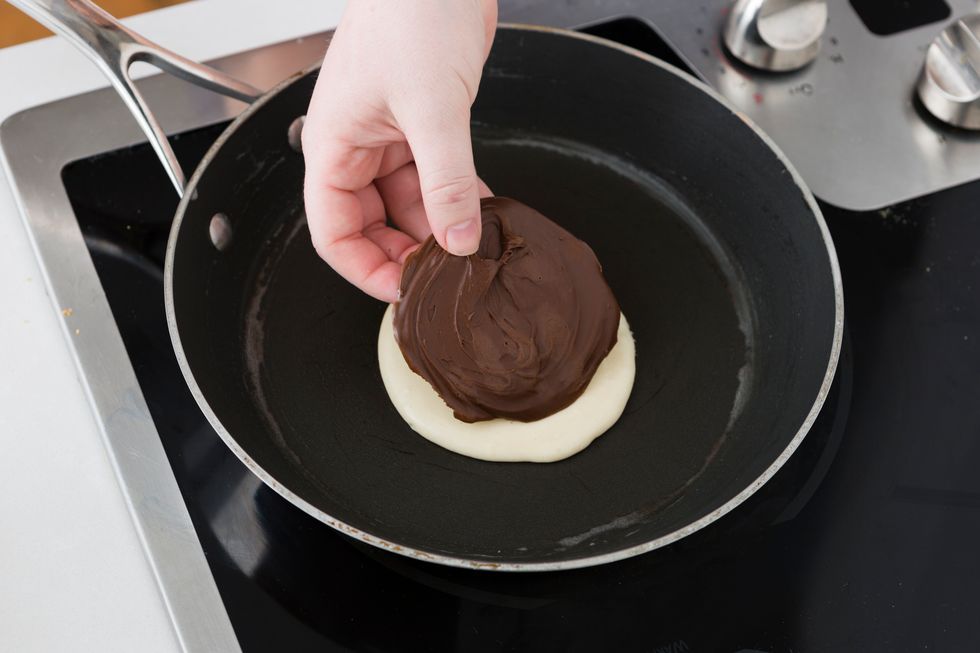 Quickly add a frozen Nutella disc.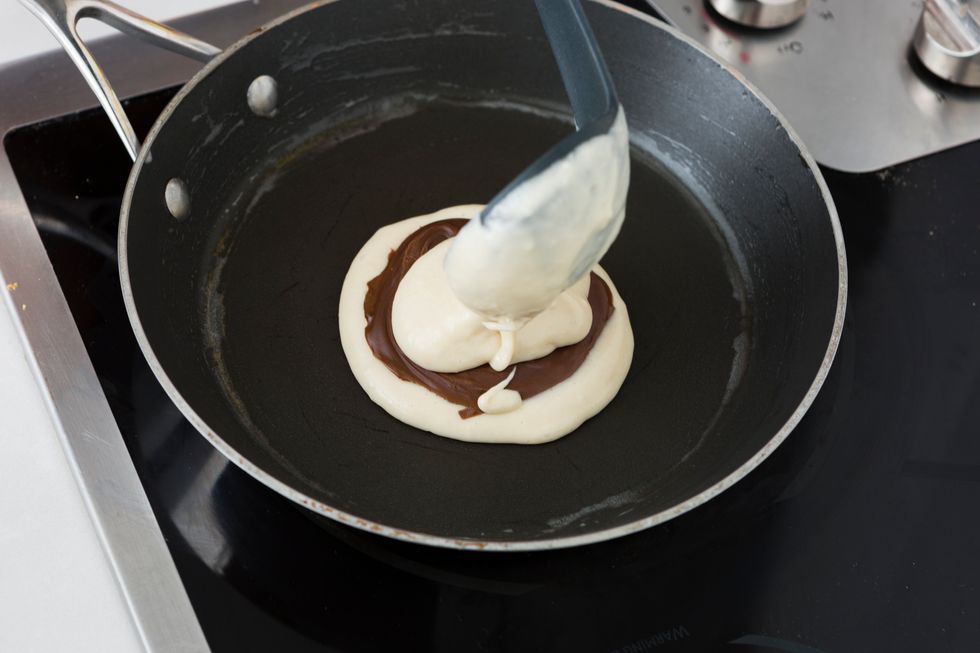 Spoon another 1/4 cup over the disc, completely covering it. Cook for about 2 minutes before carefully flipping.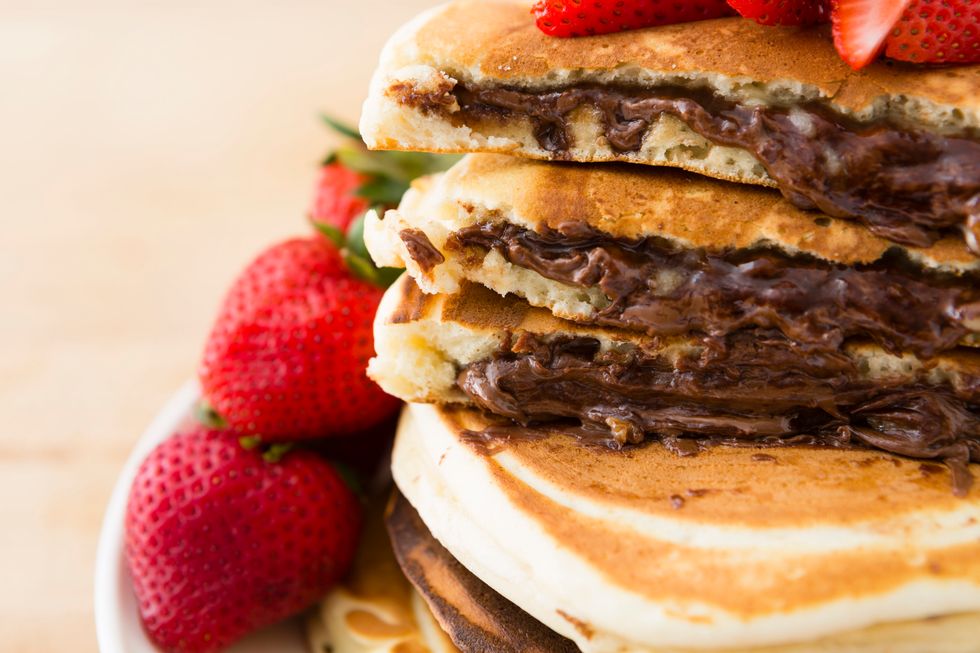 Let cool and enjoy! Serve with sliced strawberries.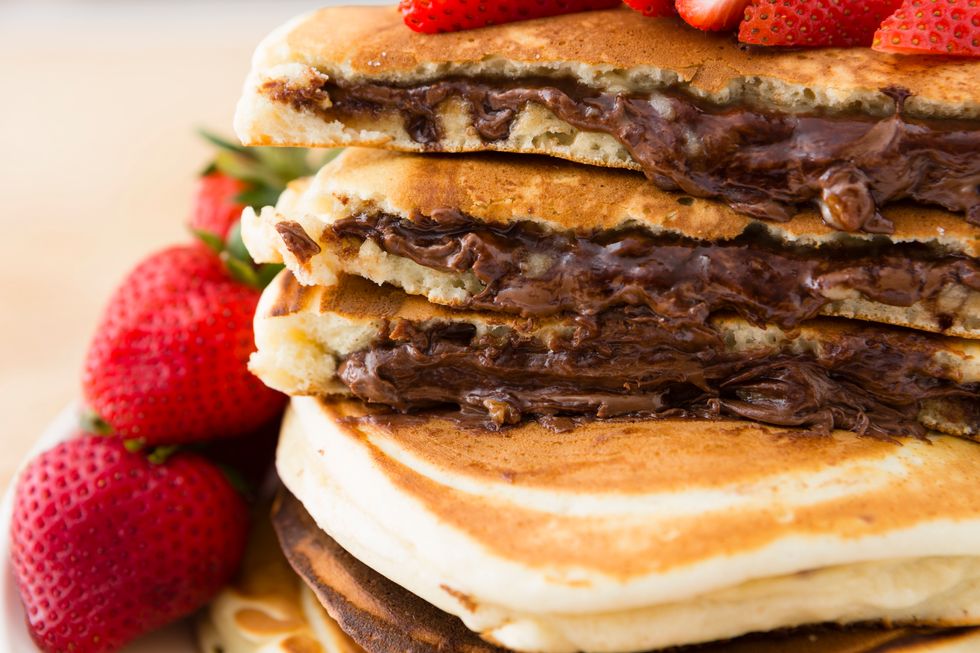 Recipe inspired by: http://www.recipetineats.com/nutella-stuffed-pancakes/
10.0Tbsp Nutella
1.0c Flour
3.0Tbsp Baking Powder
4.0Tbsp Sugar
1.0 Egg
1.0c Milk
1.0Tbsp Milk
1.0tsp Vanilla Extract
1.0tsp Butter
Strawberries
B+C
We are the team behind Snapguide. Feel free to message us if you have any questions or see something that could be improved!