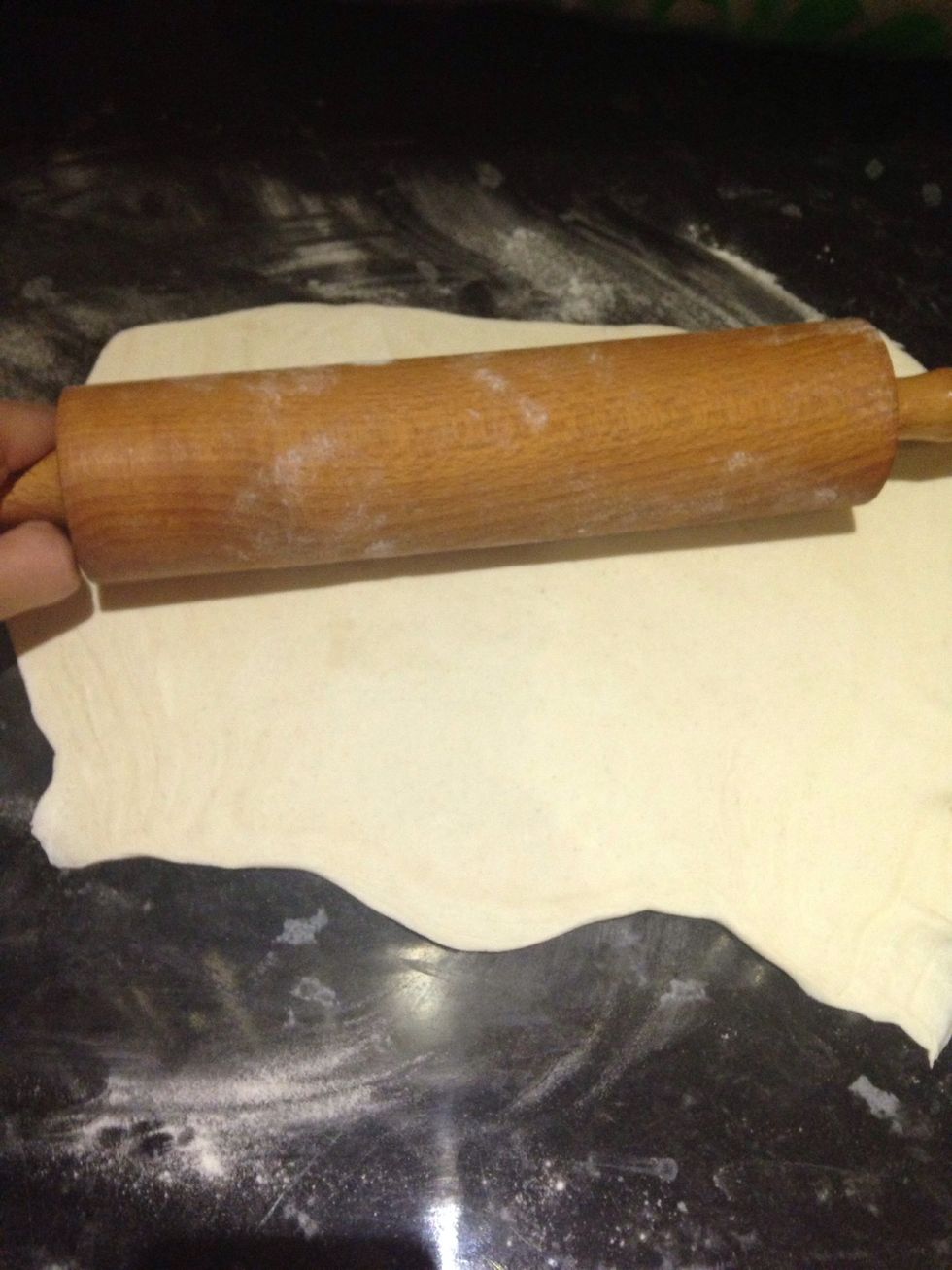 Roll out some puff pastry so it's around 1cm thick and large enough to roll into a log. Be sure to flour the surface beforehand!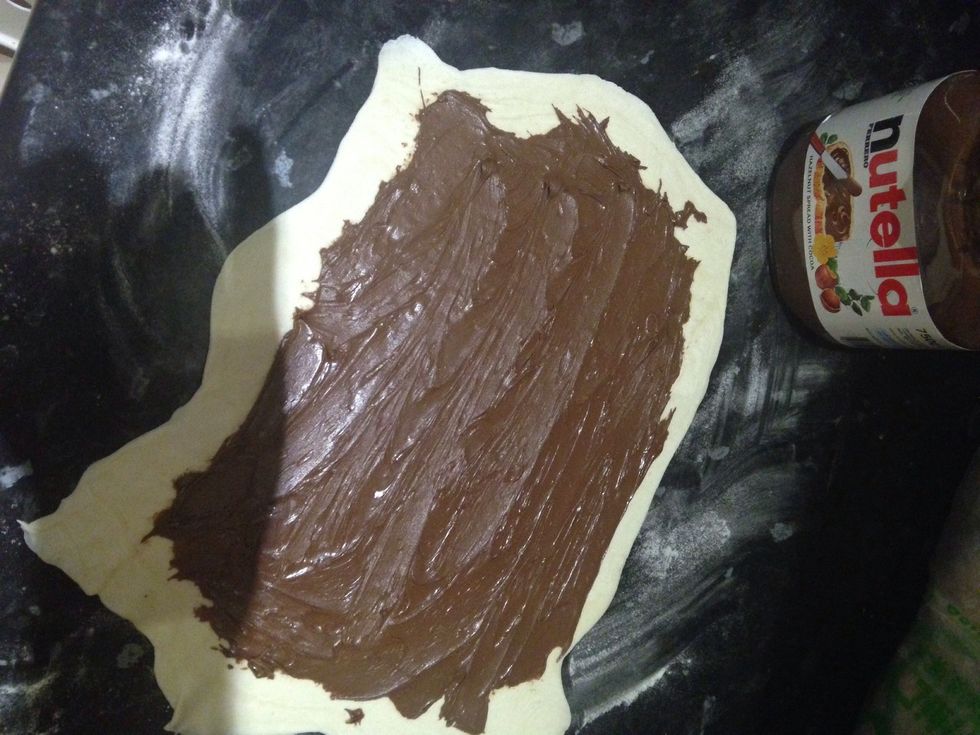 Smother with some delicious Nutella! You can use other chocolate spreads if you wish.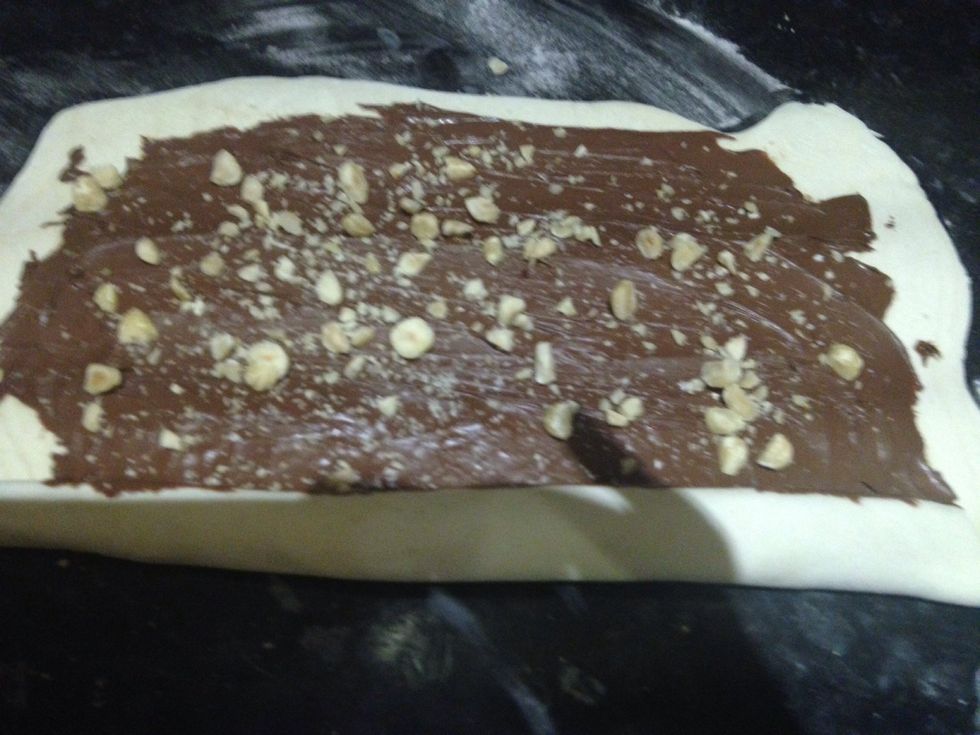 Add chopped nuts of your choice - I only had hazelnuts at the time. Pistachios and almonds work well too.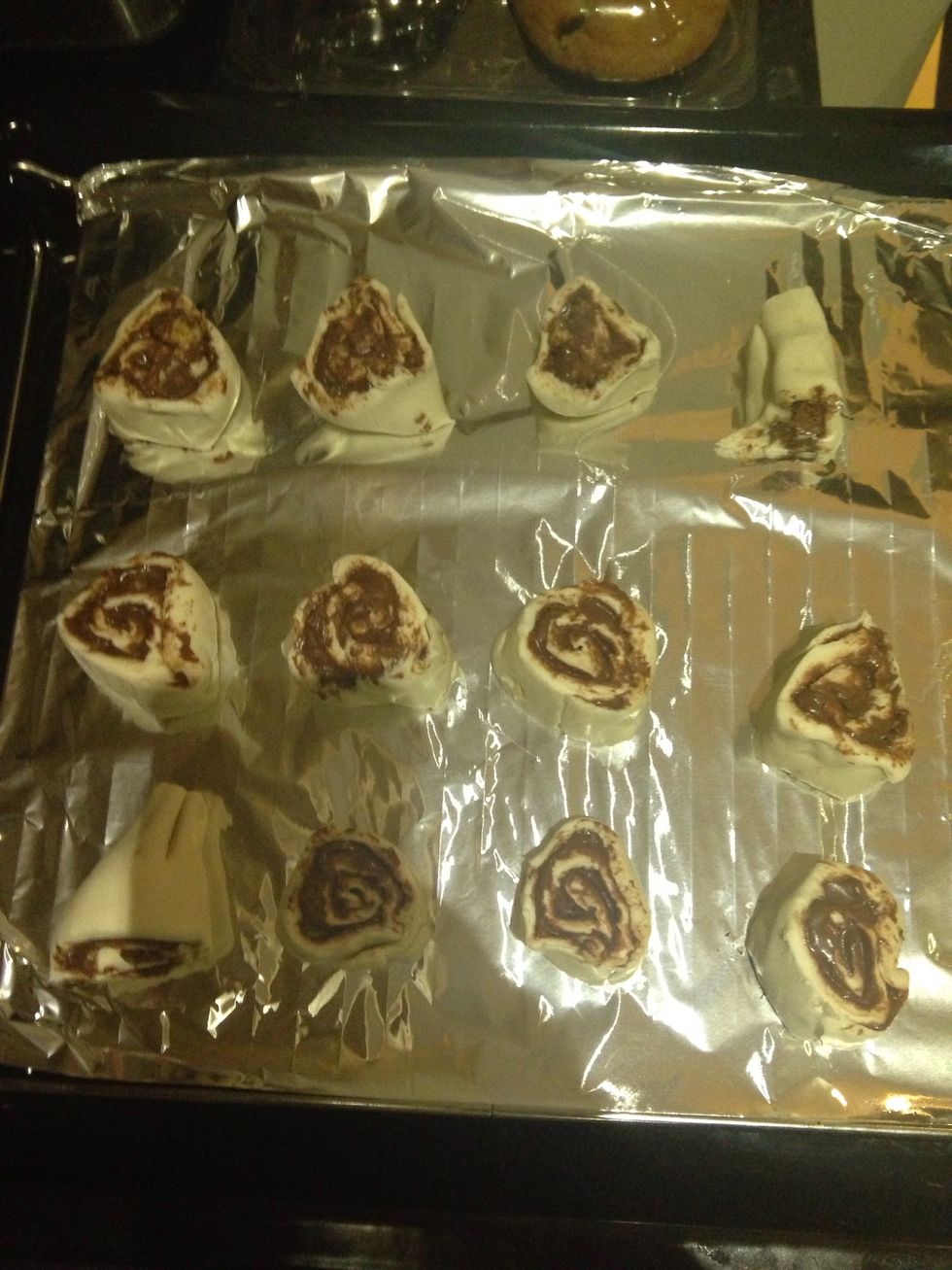 Roll the puff pastry into a tight log and then cut into pieces to form this swirl shape. Try not to distort the shape too much.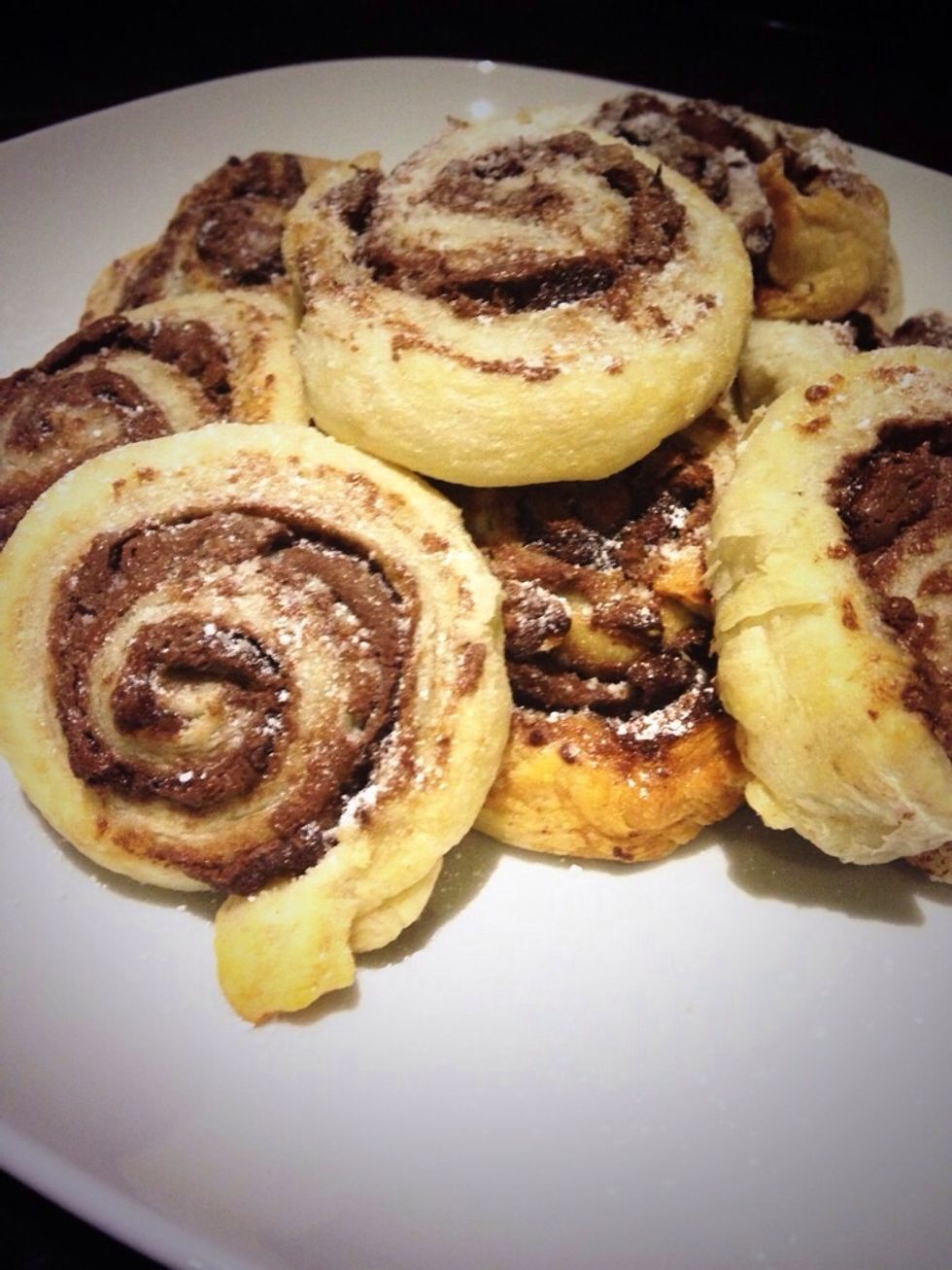 Bake in a preheated oven at 200 degrees for about 15mins until pastry has puffed up and golden. Cover with icing sugar. Yum!!
Nutella
Puff pastry
Chopped nuts
Icing sugar