I know there are many ways to make Nutella pizza - here is an example of quick and easy recipe I recently tried!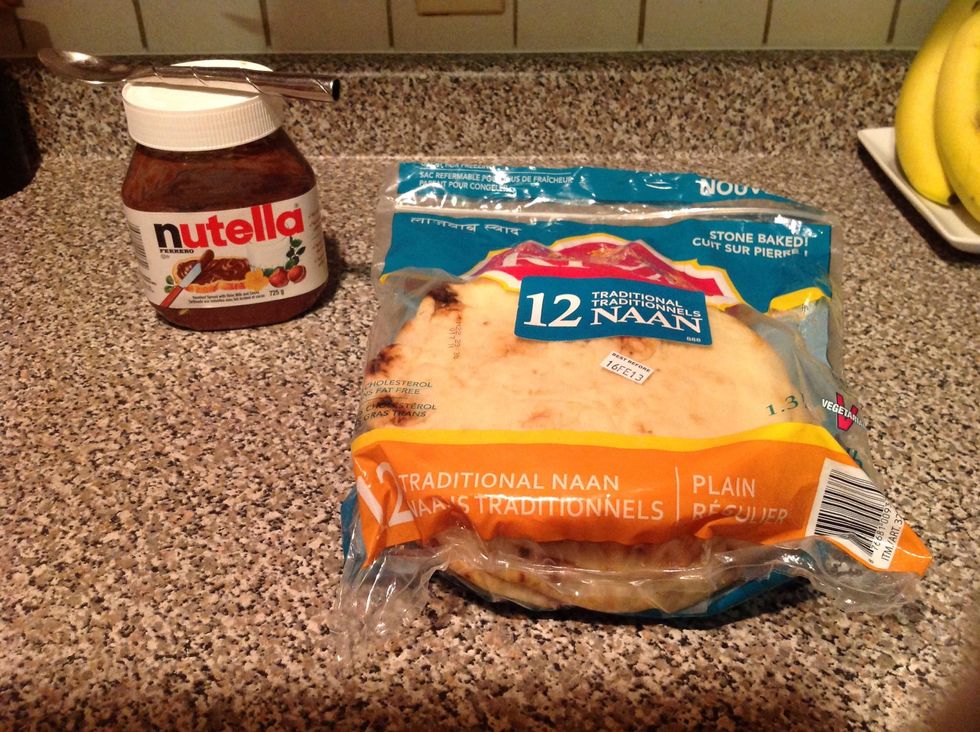 I used naan instead of pizza dough because I had it available and have made delicious personal pizzas on it before!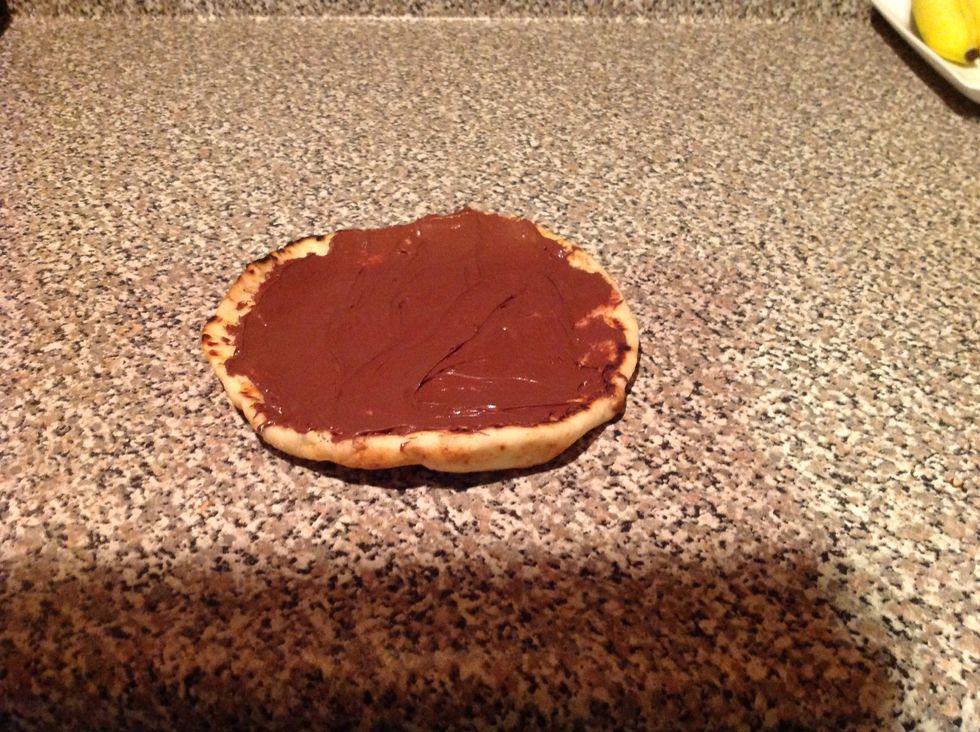 Generously spread the Nutella on your naan bread :)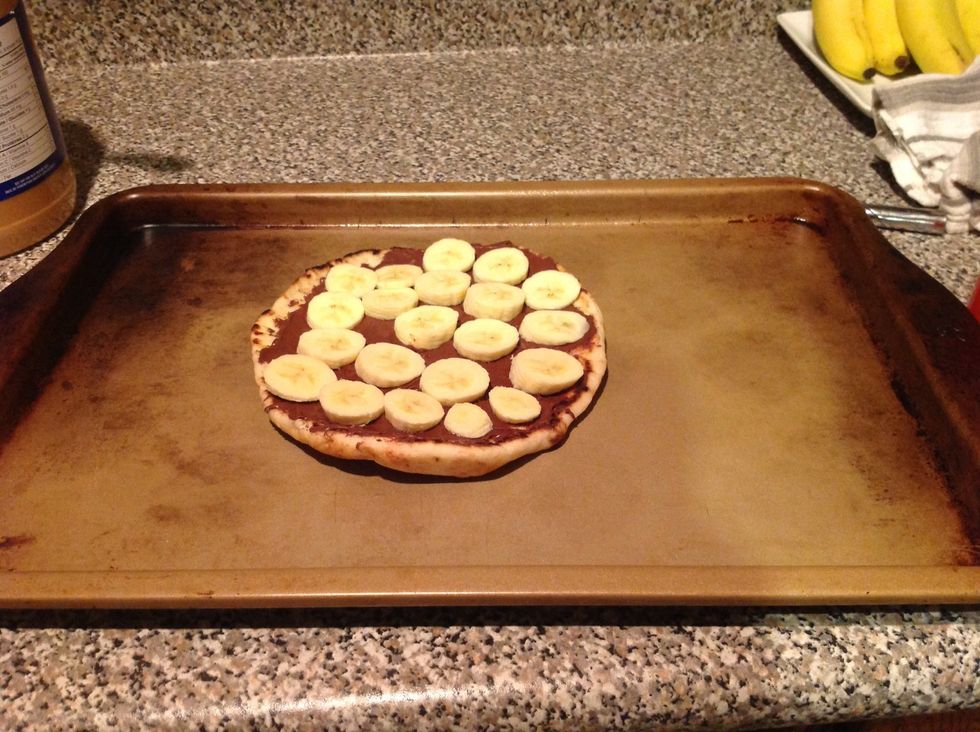 I added bananas because they are one of my favourite fruits. You can add strawberries, hazelnuts, or any topping of your choice! Spray a cooking sheet and get your pizza ready for the oven.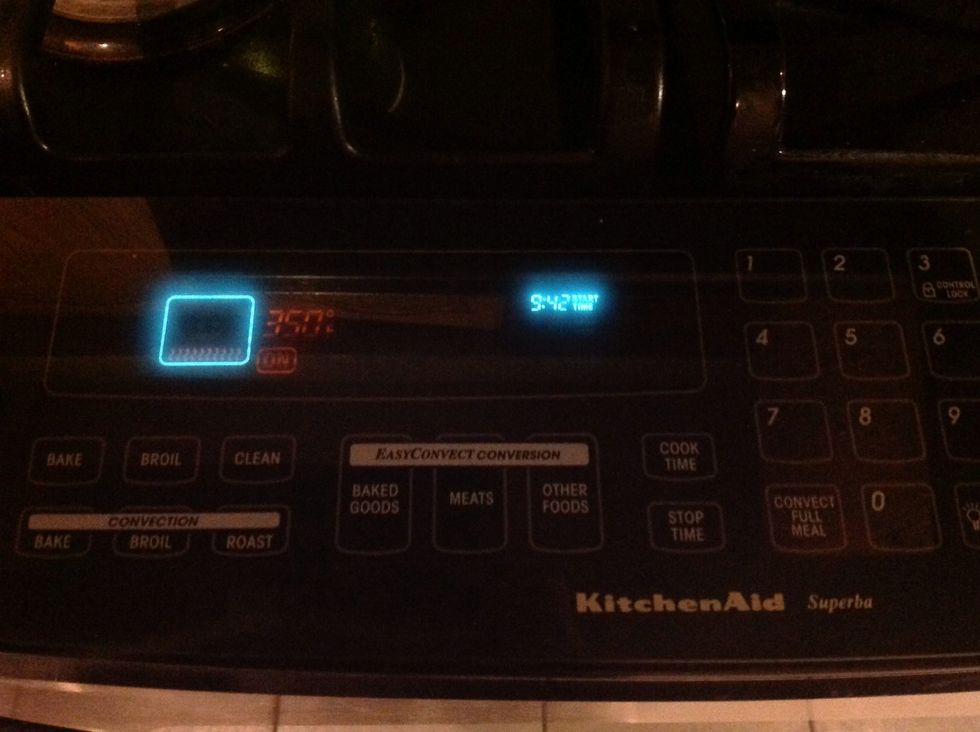 Pop it into your oven heated which should be heated up to 350F for 10-15 minutes (depending on how you like your crust)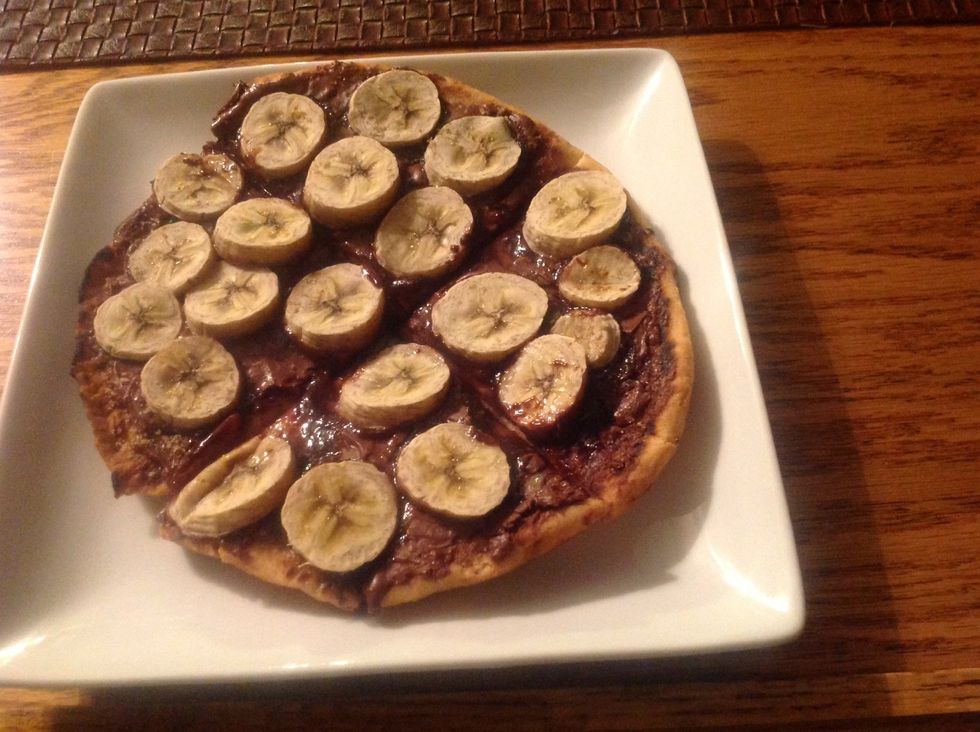 Voila! One of the easiest and most delicious treats. I sprinkled mine with brown sugar but you can add whip cream, ice cream, or just enjoy the deliciousness of Nutella by itself.
Nutella
Naan bread or pizza dough
Baking sheet
Cooking spray
Bananas (Optional)