I'm going Crispy Crazy! I came up with this recipe with Nutella, honey and a little marshmallow goodness! Makes 12 bars
18
Use dry cups to measure Nutella, honey and marshmallow creme. *Tip: When using sticky, gooey ingredients; Spray spatula,utensils and measuring cups with baking spray.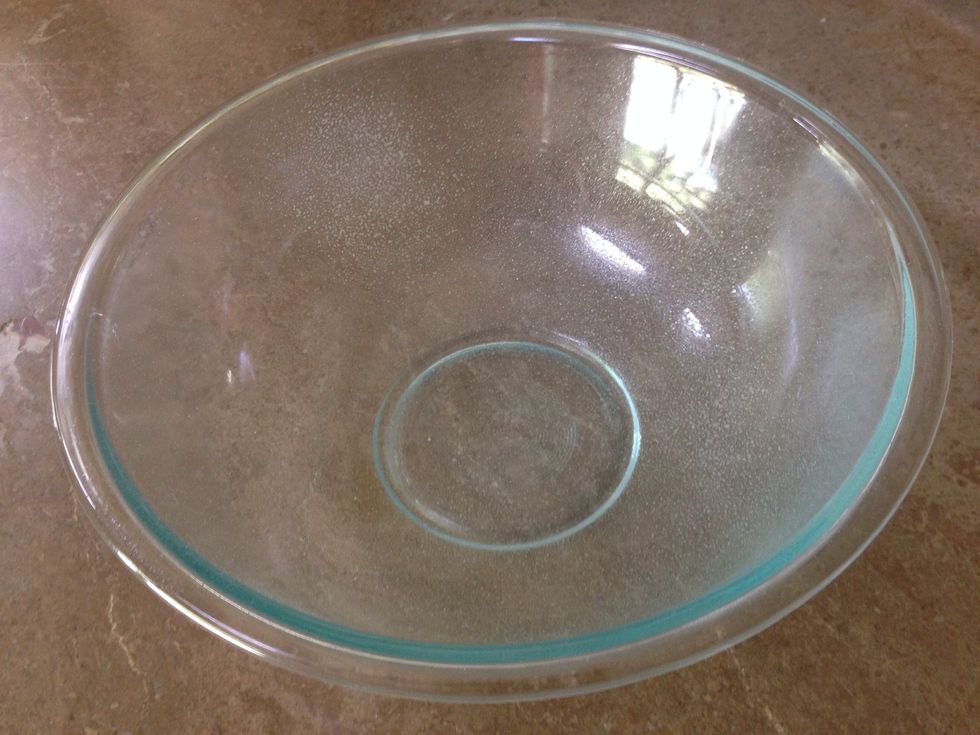 Spray bowl & baking dish with an even coat of baking spray. Set aside.
Gather ingredients. Add tablespoon of vanilla to the marshmallow creme, gently stir.
Combine honey and Nutella in bowl, microwave 30 seconds.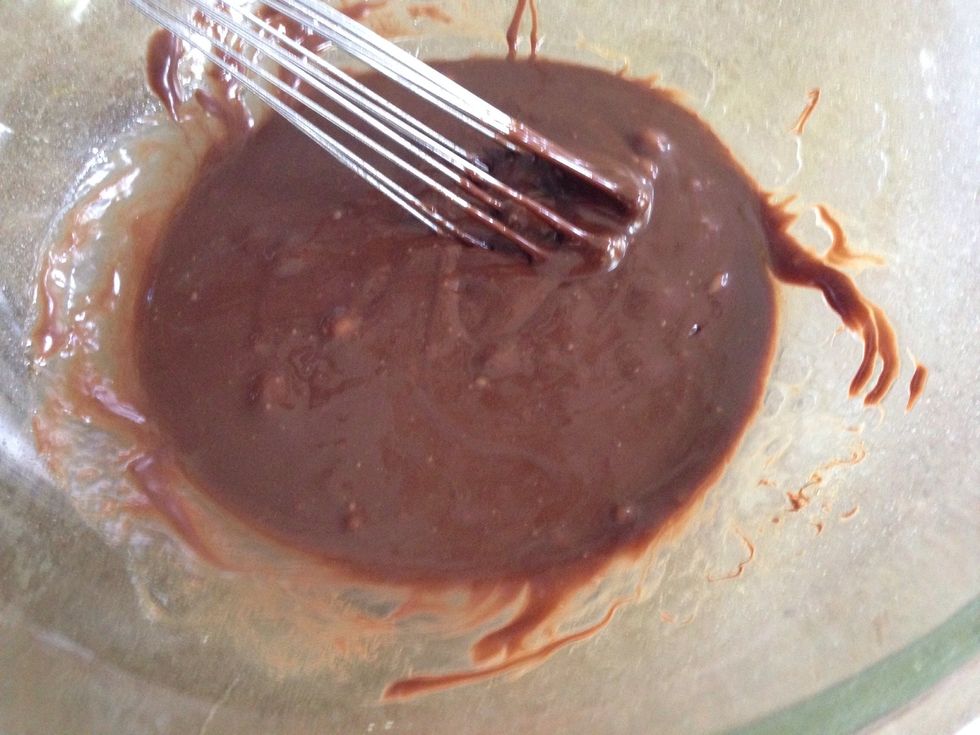 The honey and Nutella should be hot and combined. Stir until smooth. If it's too thick place in microwave for 10 seconds. Be Careful not to overheat-mixture will have a scorched taste.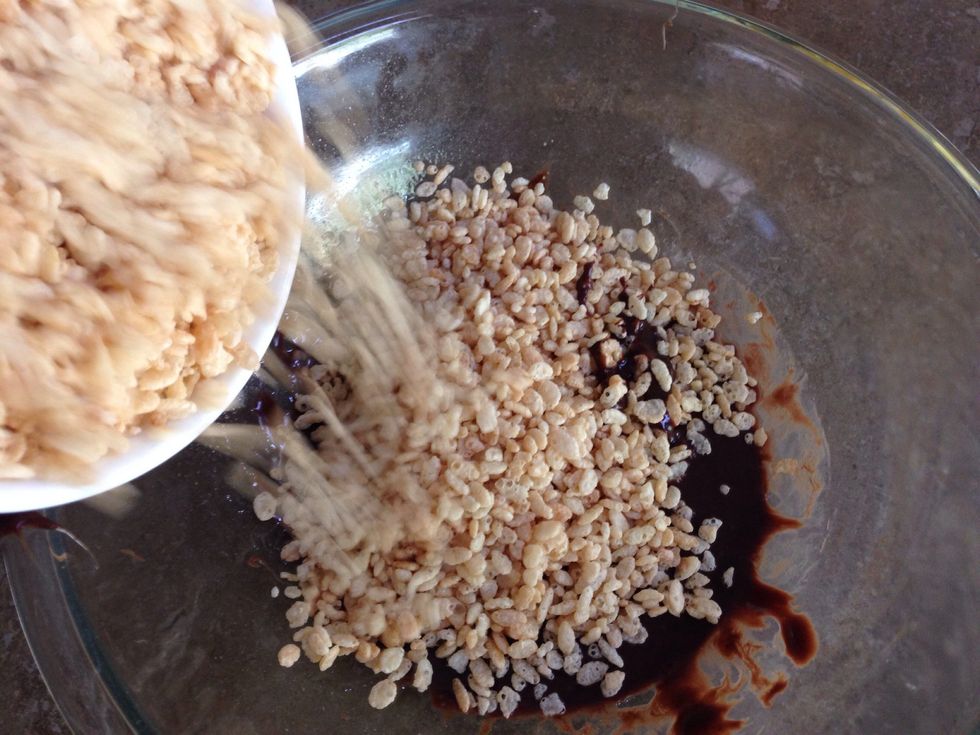 Pour in rice cereal. Stir until about half cereal is coated.
The best tasting sticky gooey mixture. Ever...Keep stirring.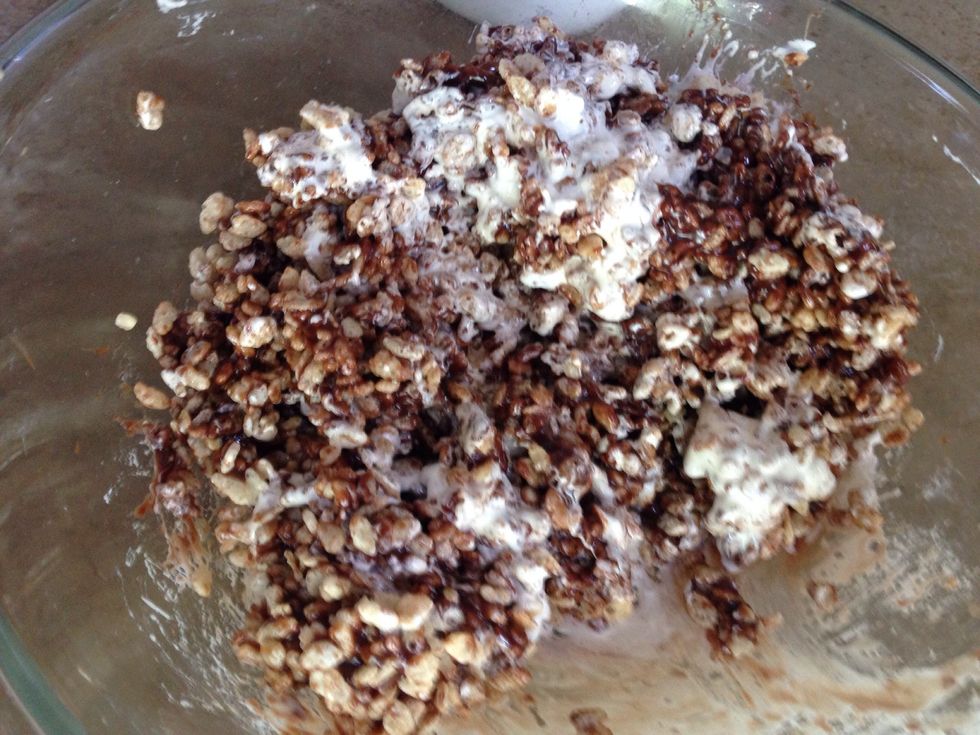 Add marshmallow creme.
Once thoroughly combined, pour in baking dish. I use a spatula and piece of parchment paper to get nice and even.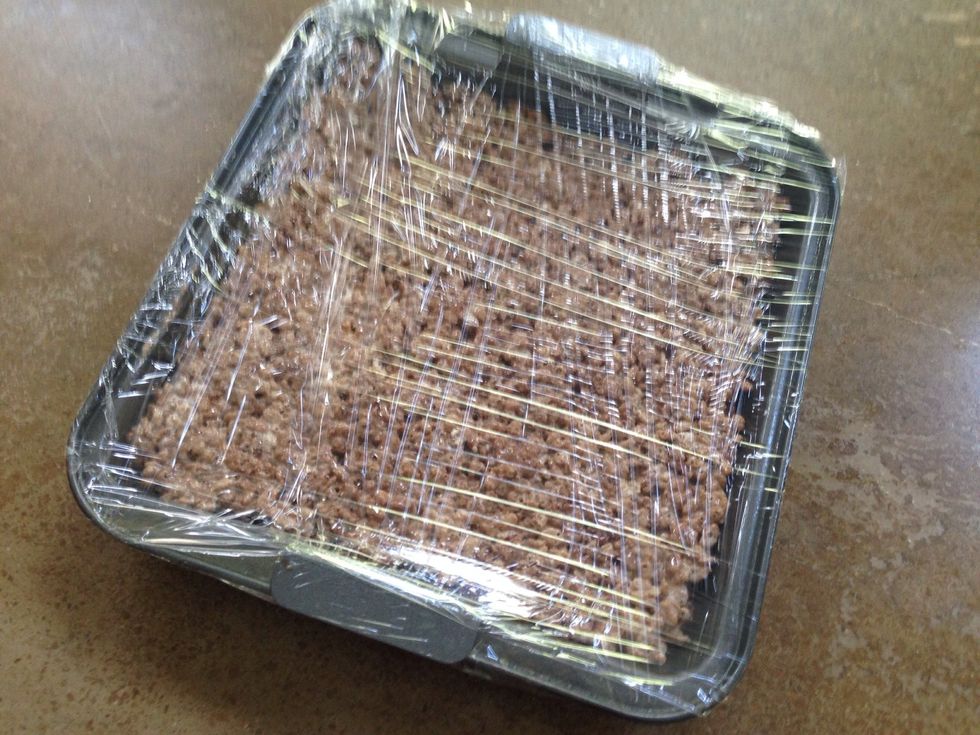 Cover with sheet of plastic wrap. Refrigerate for 4 hours.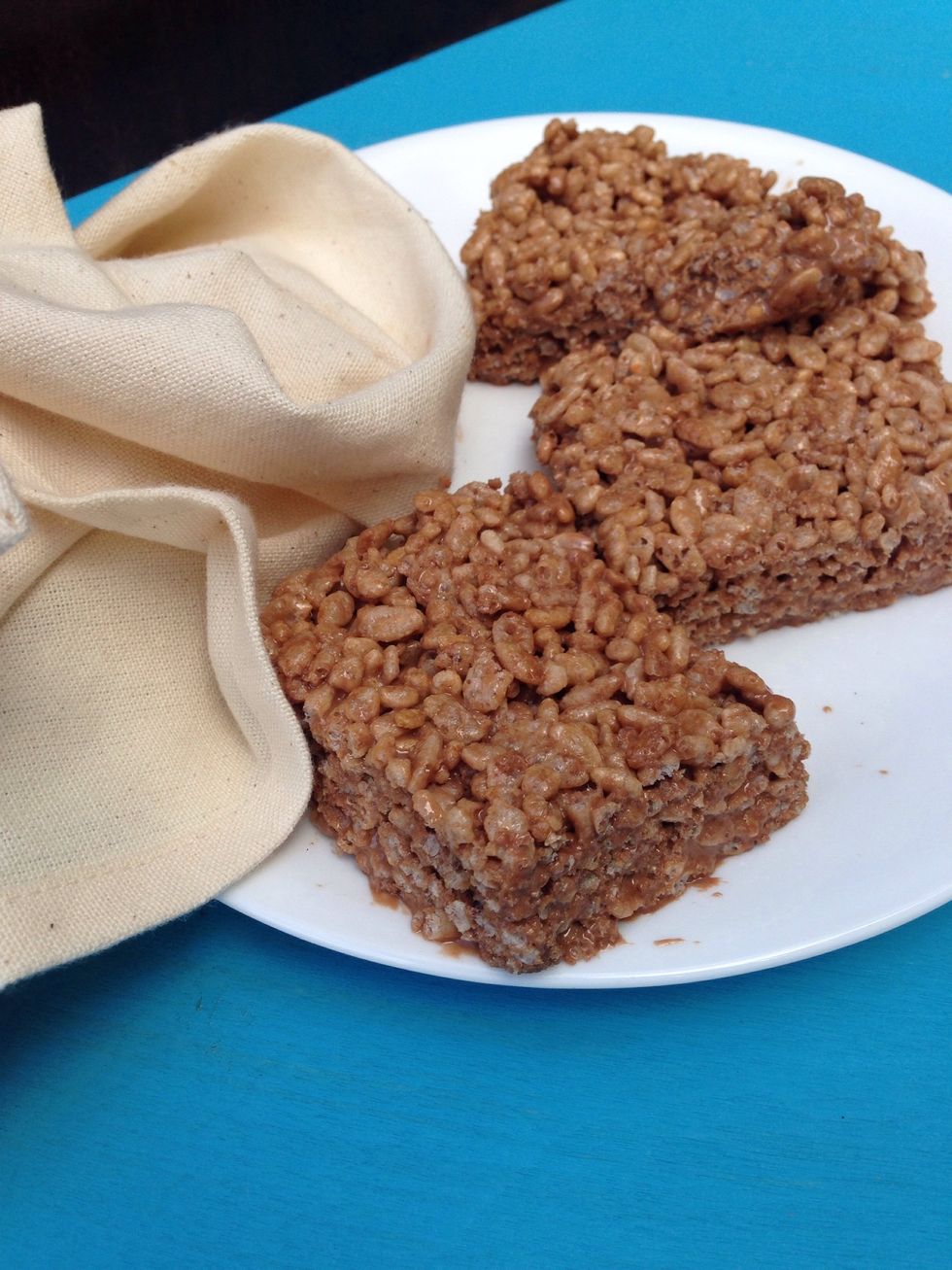 Take out 20 minutes before serving, cut into bars. Eat.
I live in New Orleans, my treats stay refrigerated. They make get soft and crumbly. If this happens just press the treats back together and set them back in the fridge.
1/2c Nutella
1/2c Honey
1/4c Marshmallow Creme
4.0c Rice Cereal (I use half original half frosted)
1.0Tbsp Vanilla extract (optional)
Microwave safe bowl
8x8 baking pan
Baking spray
Clear Food Wrap or Aluminium foil