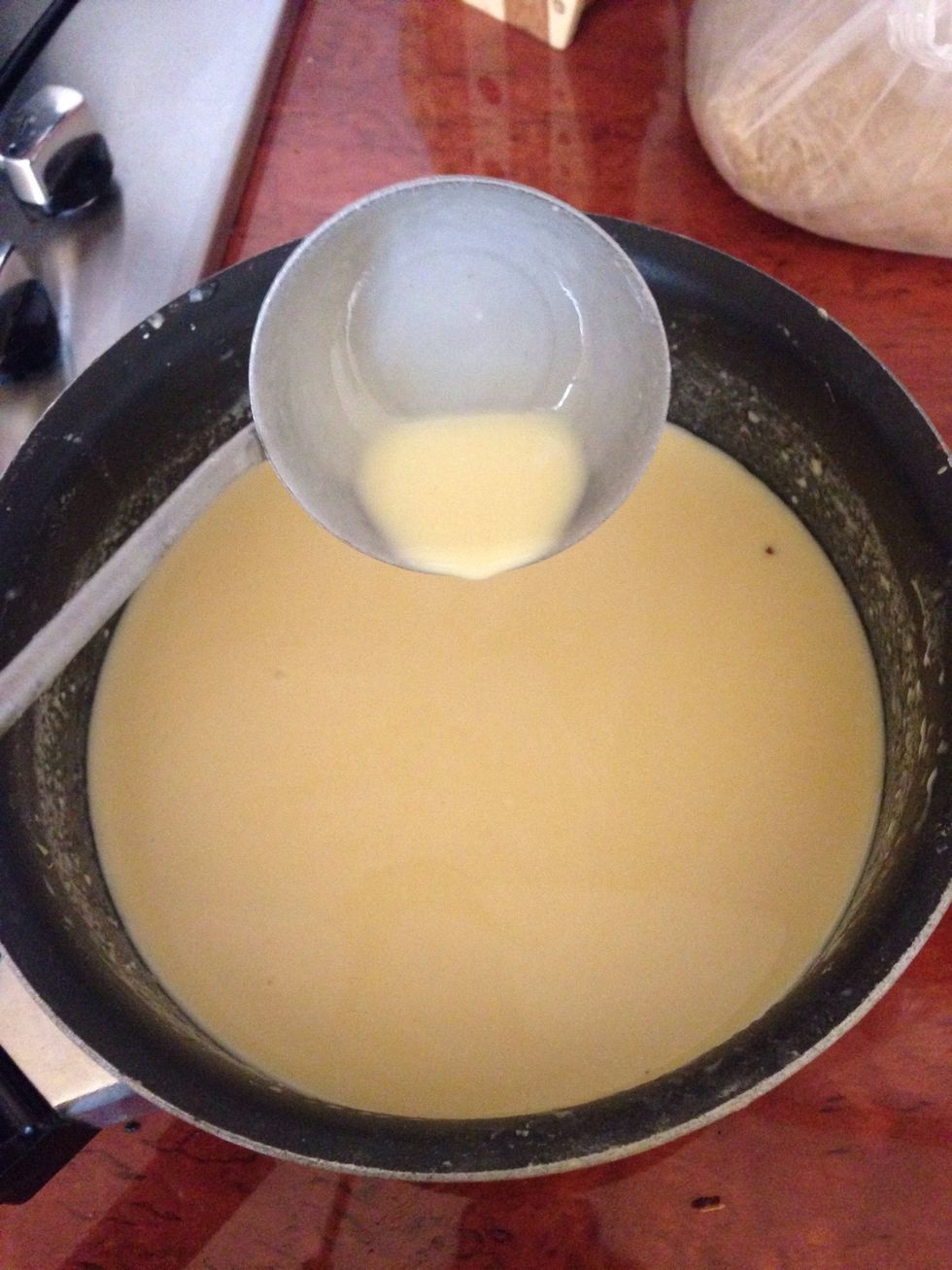 Mix eggs, milk, soda and flour well until you get this smooth and shiny batter
Take a non-stick flat pan, grease with a little bit oil and put on a high hit to get too hot. Then put a large spoon of the batter. Spread it evenly and put on the fire for 5-6 seconds.
After 5seconds the edges will start to became separate from the pan.
Take a knife and slip it over. Leave to get golden for 3sec and take off the heat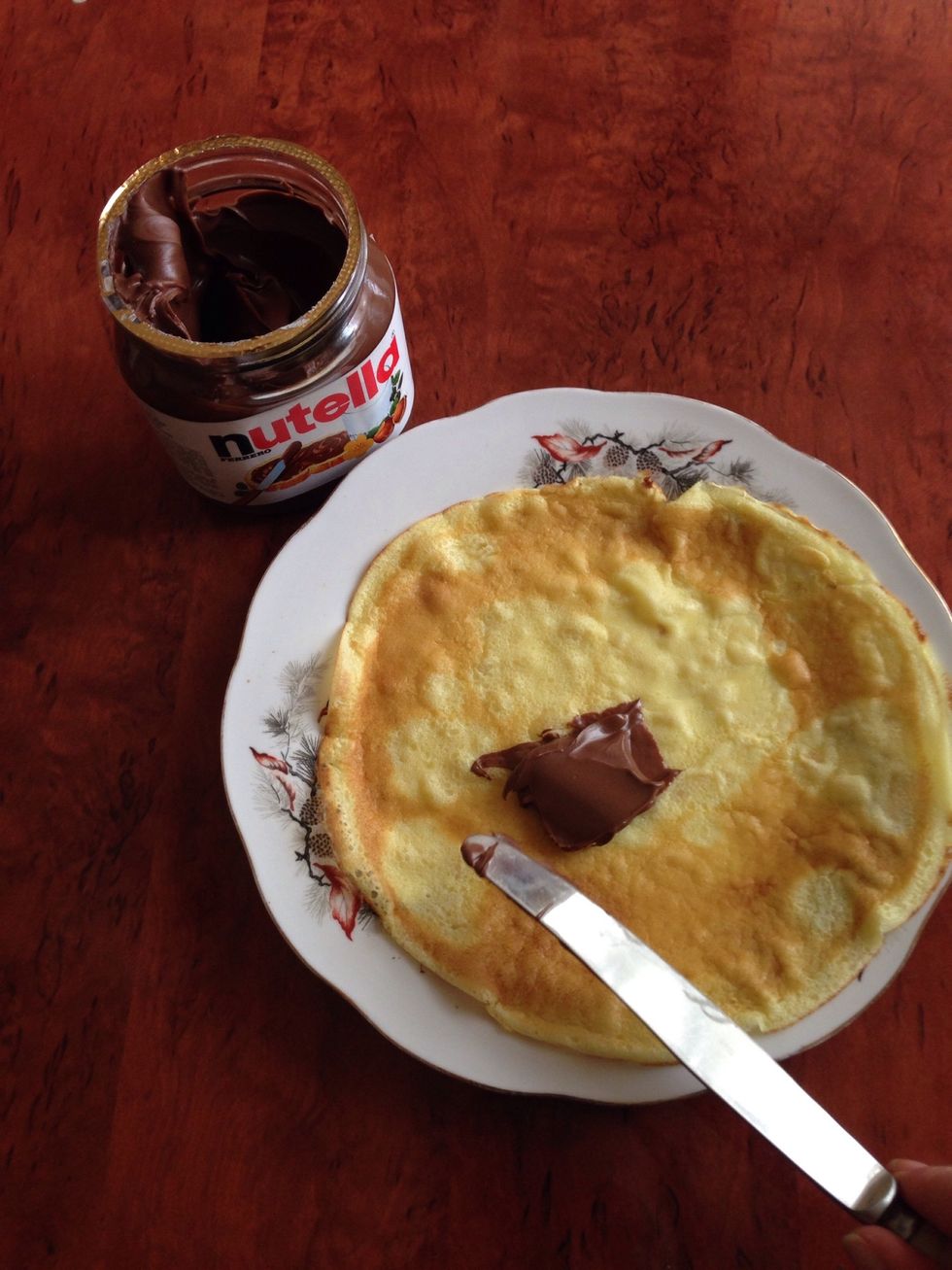 Now the fun part😄😄. Take the nutella and spread evenly throughout the whole leaf....
In the end fold it as you wish, dust a little bit icing sugar, and serve☺️☺️☺️☺️
2.0 Medium eggs
1.0l Milk
1.0tsp Baking soda
2.0c Flour
Nutella