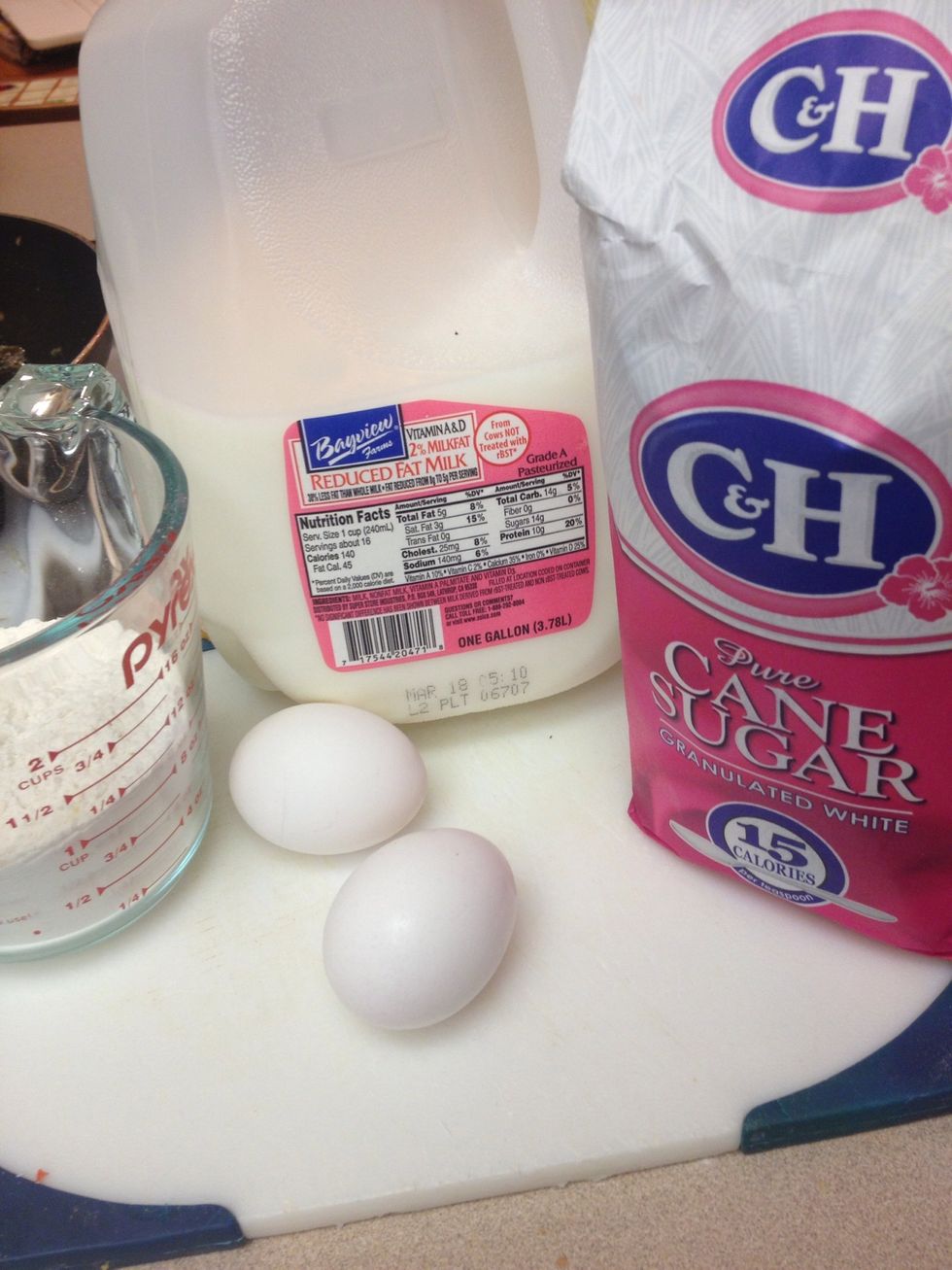 Gather your ingredients for the batter: 2eggs, milk, flour, and sugar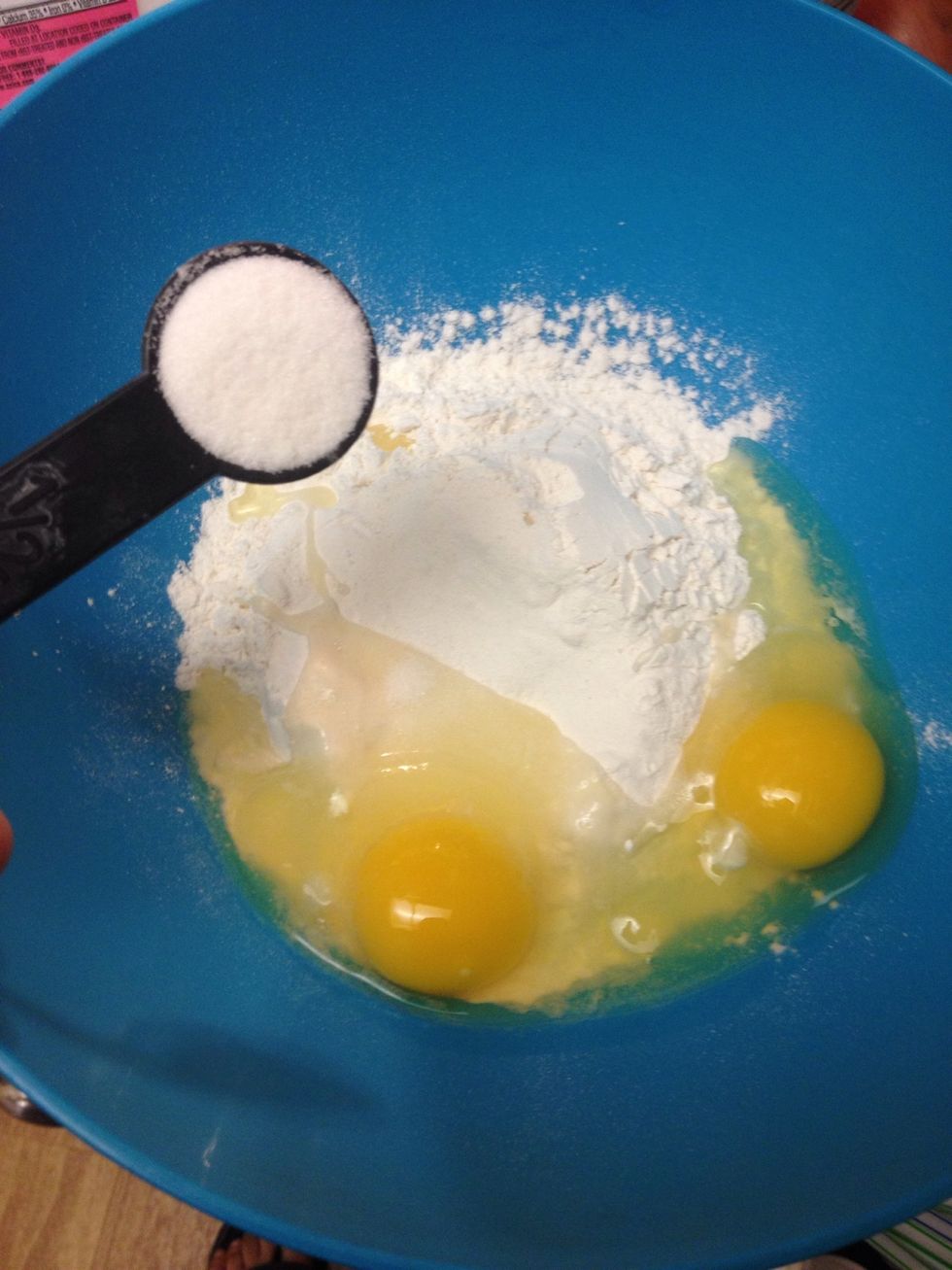 Combine ingredients in a bowl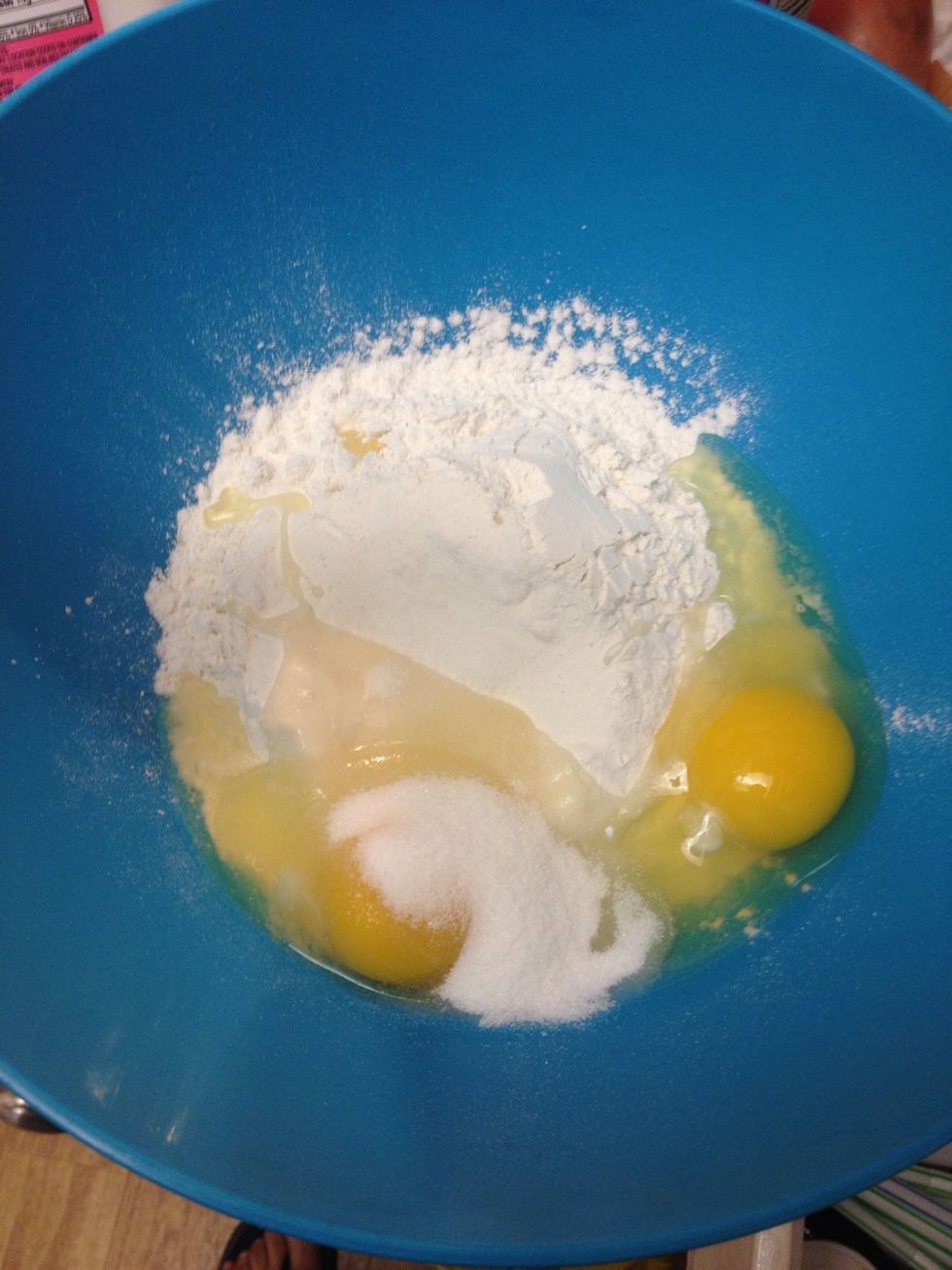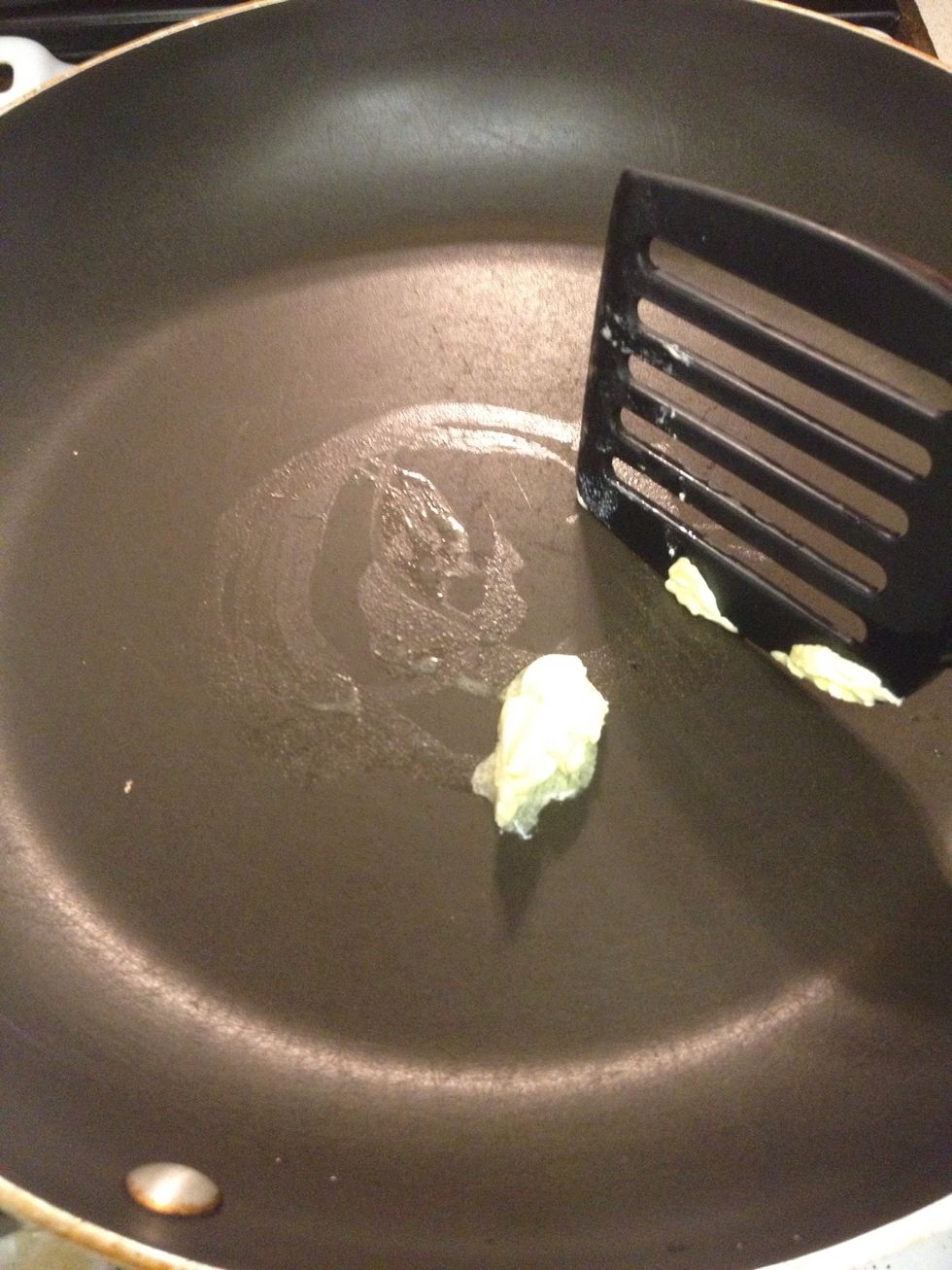 Heat up large pan. Keep it at a low heat, add butter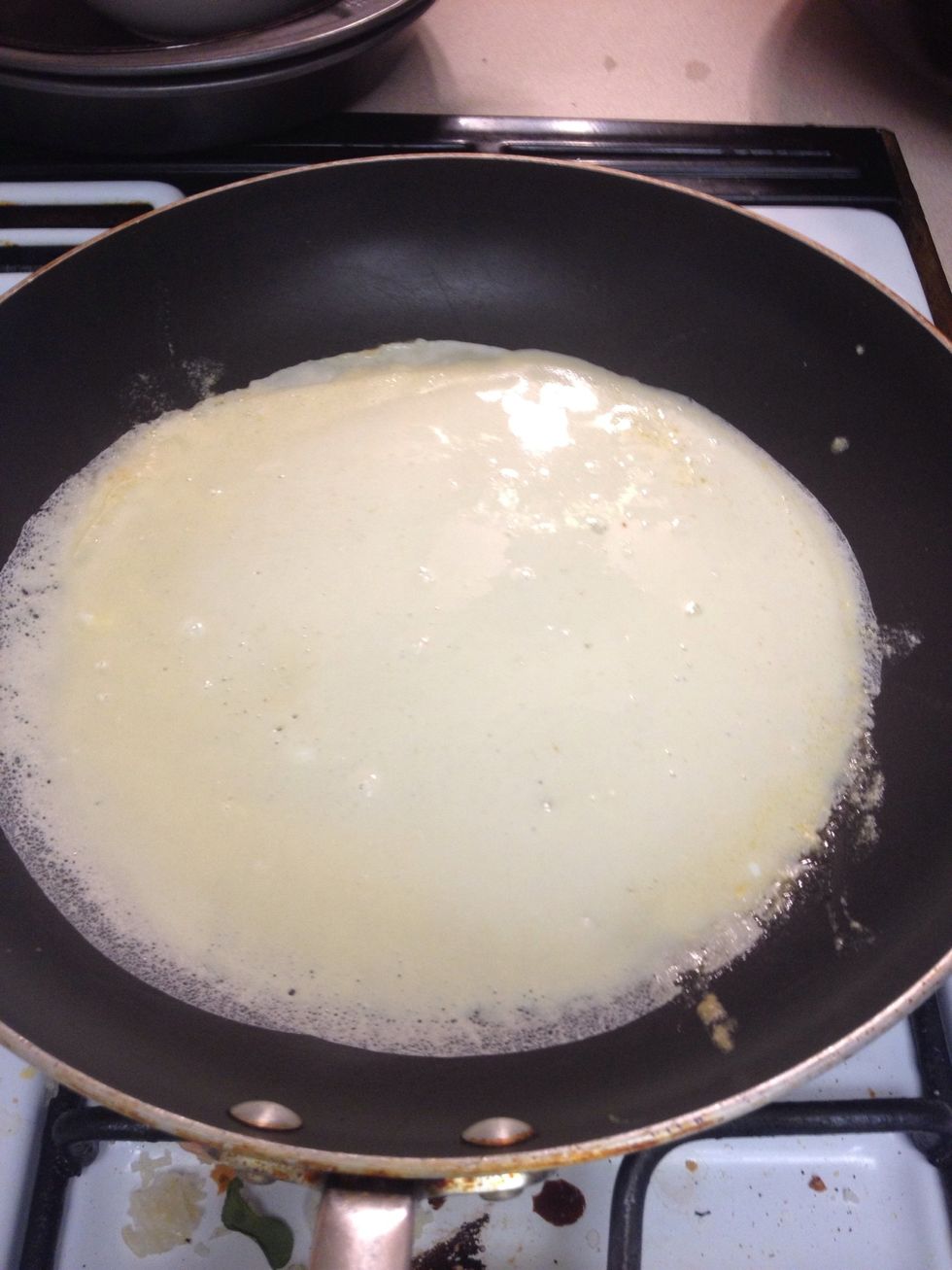 Let it sit, when it starts to bubble just a bit, flip over.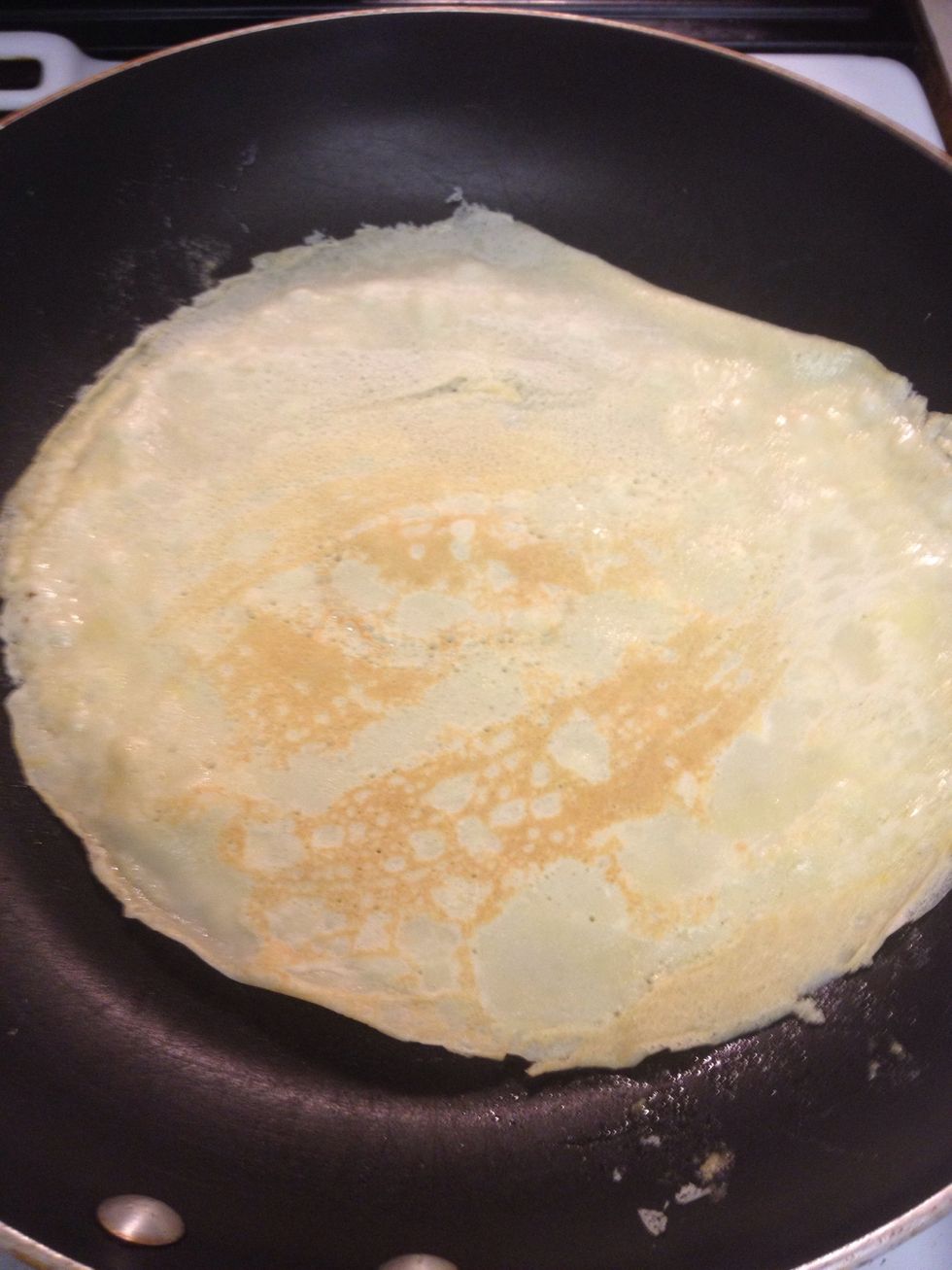 This is how one side should look.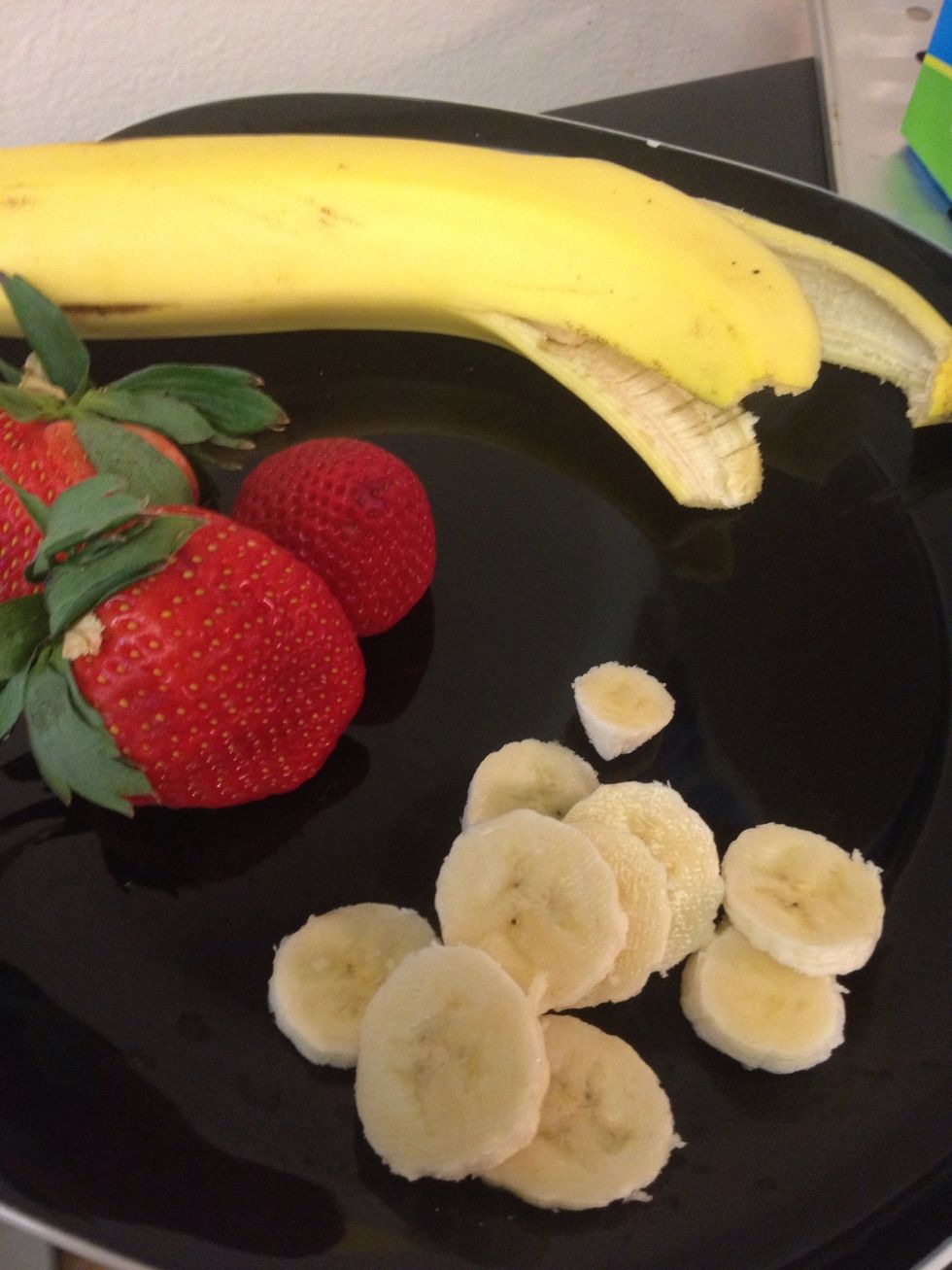 Prepare your filling. You can add anything but my son loves Nutella, strawberries and bananas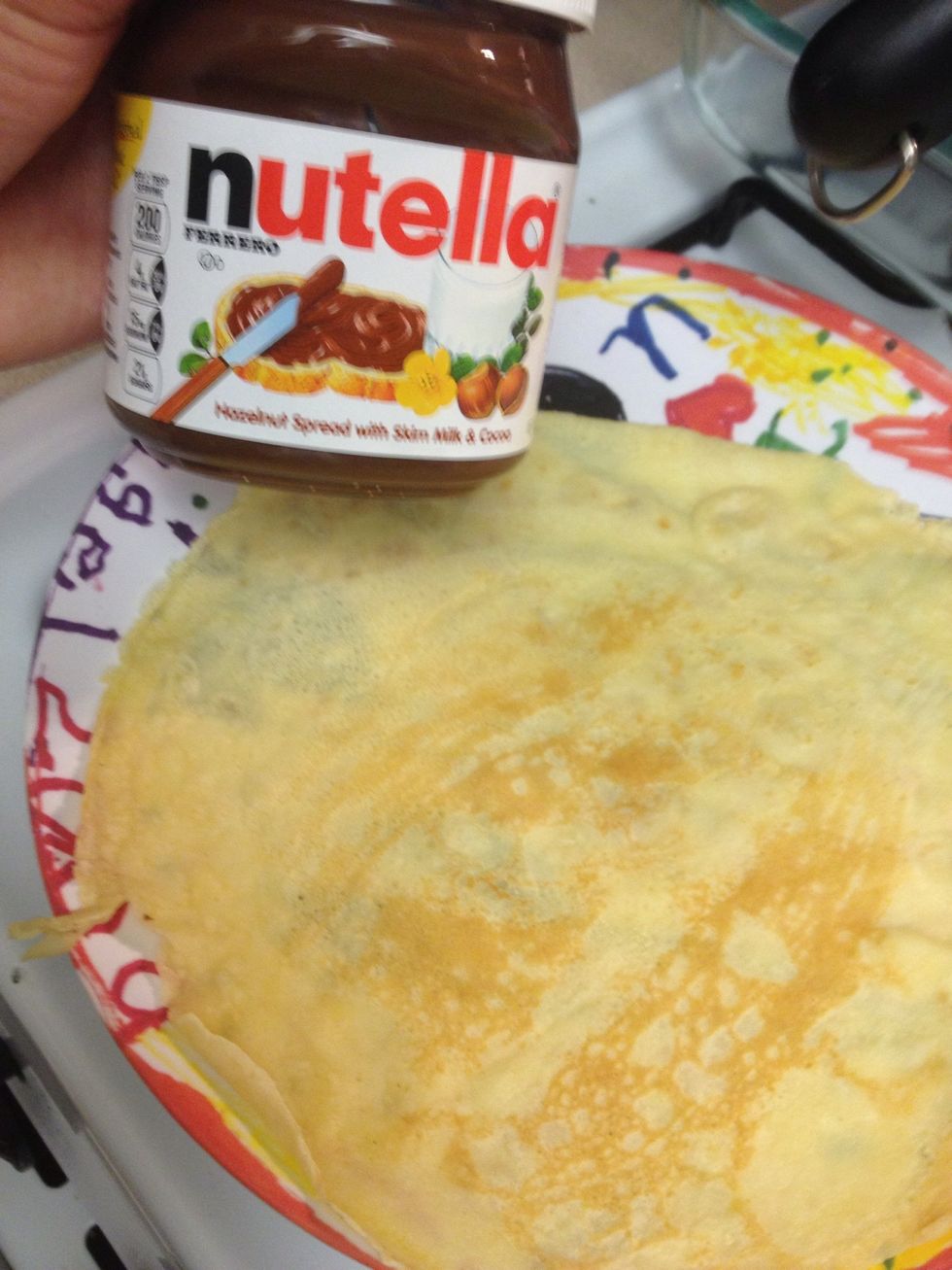 Crepe should be done, add Nutella while its warm, it'll go on smoothly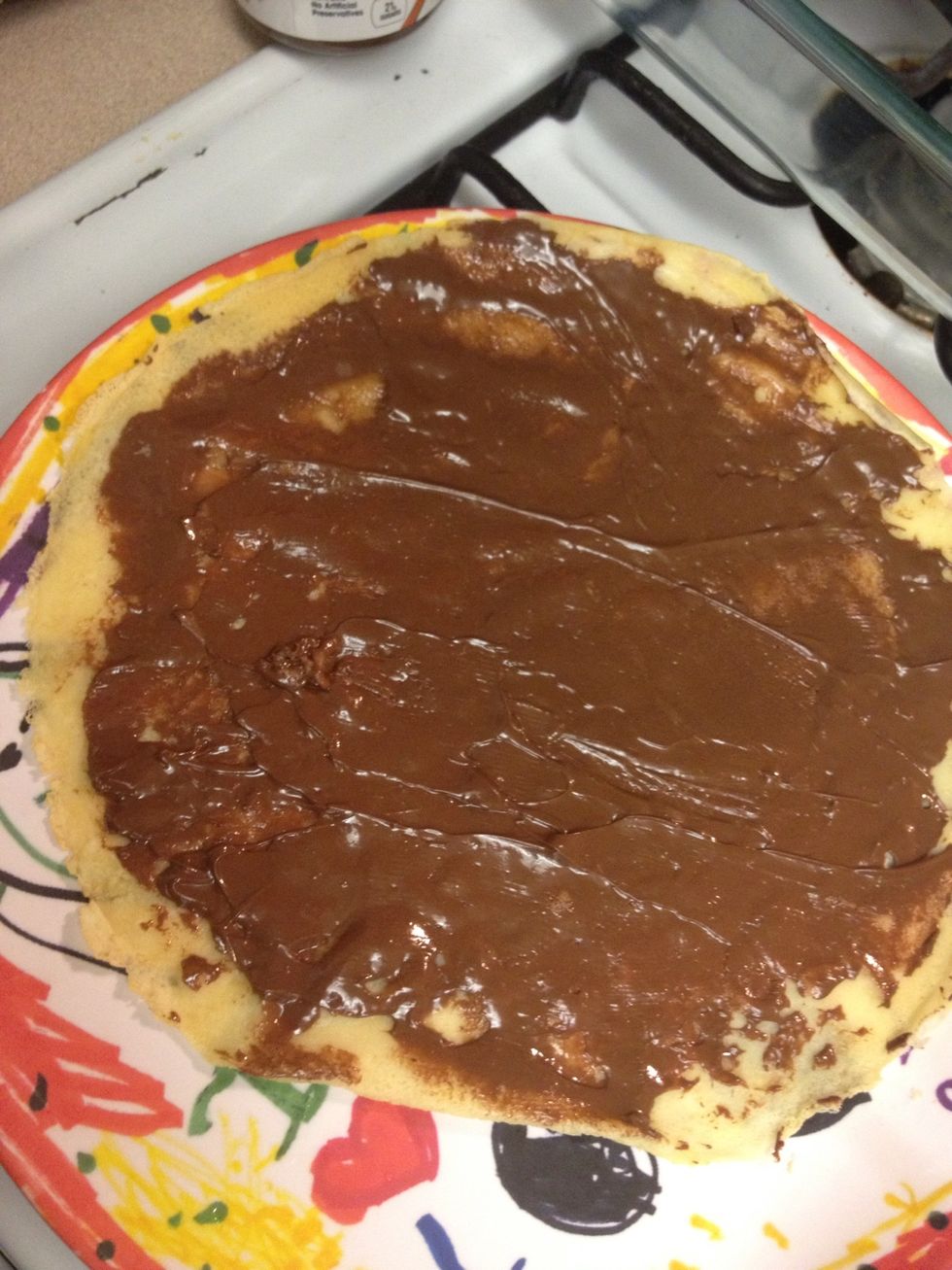 Cover one whole side in nutella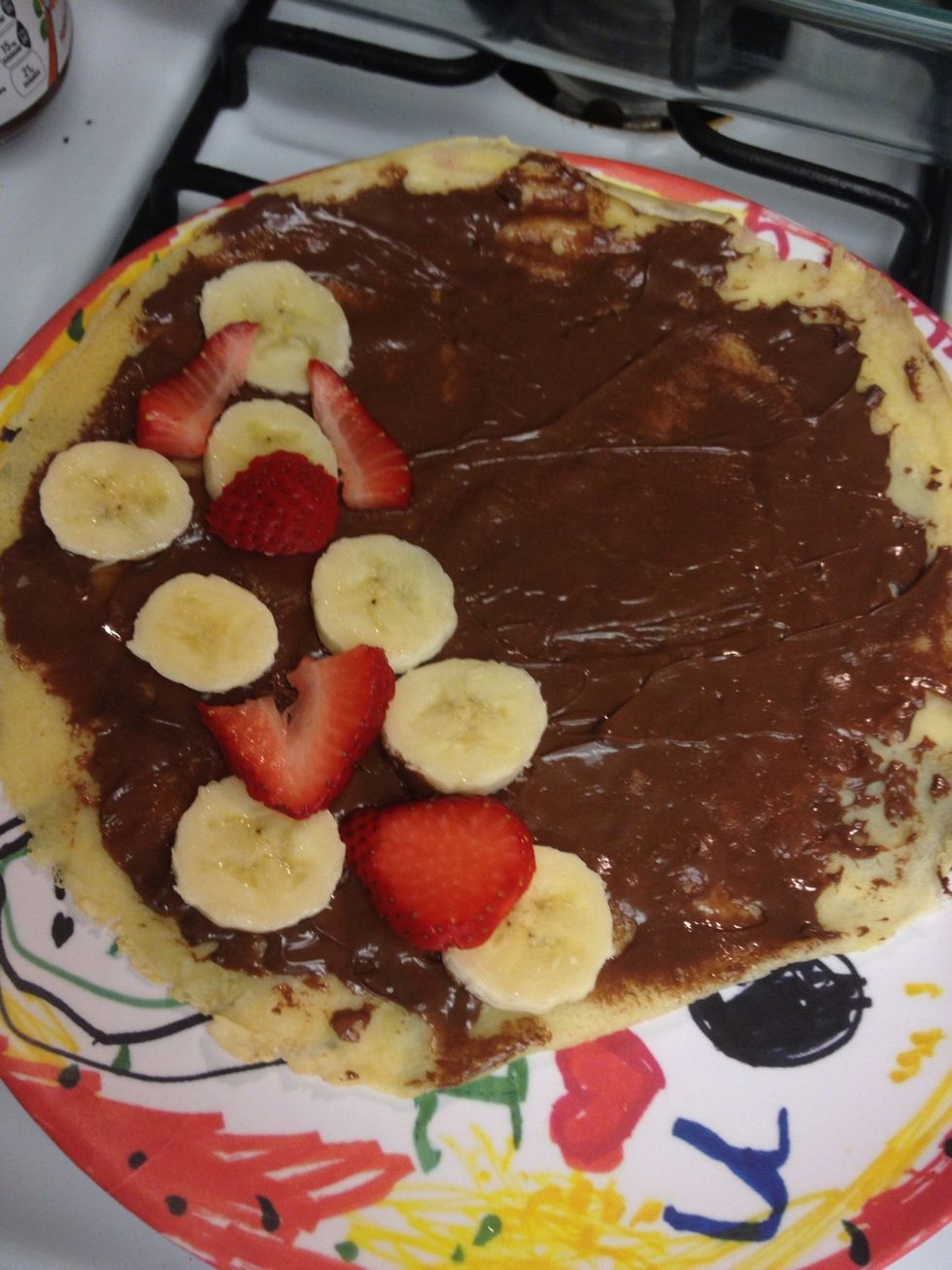 Add toppings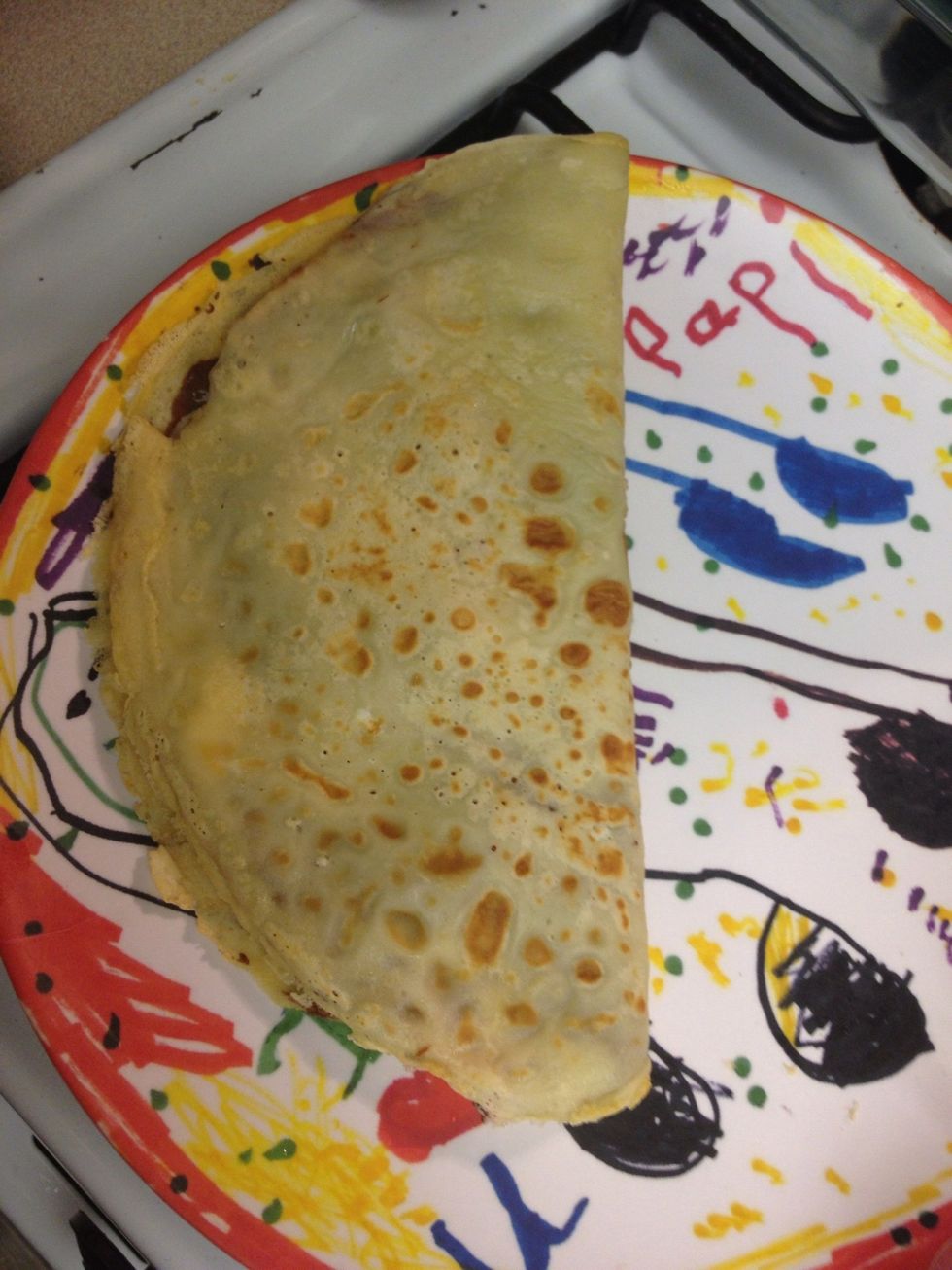 Flip over like an omelet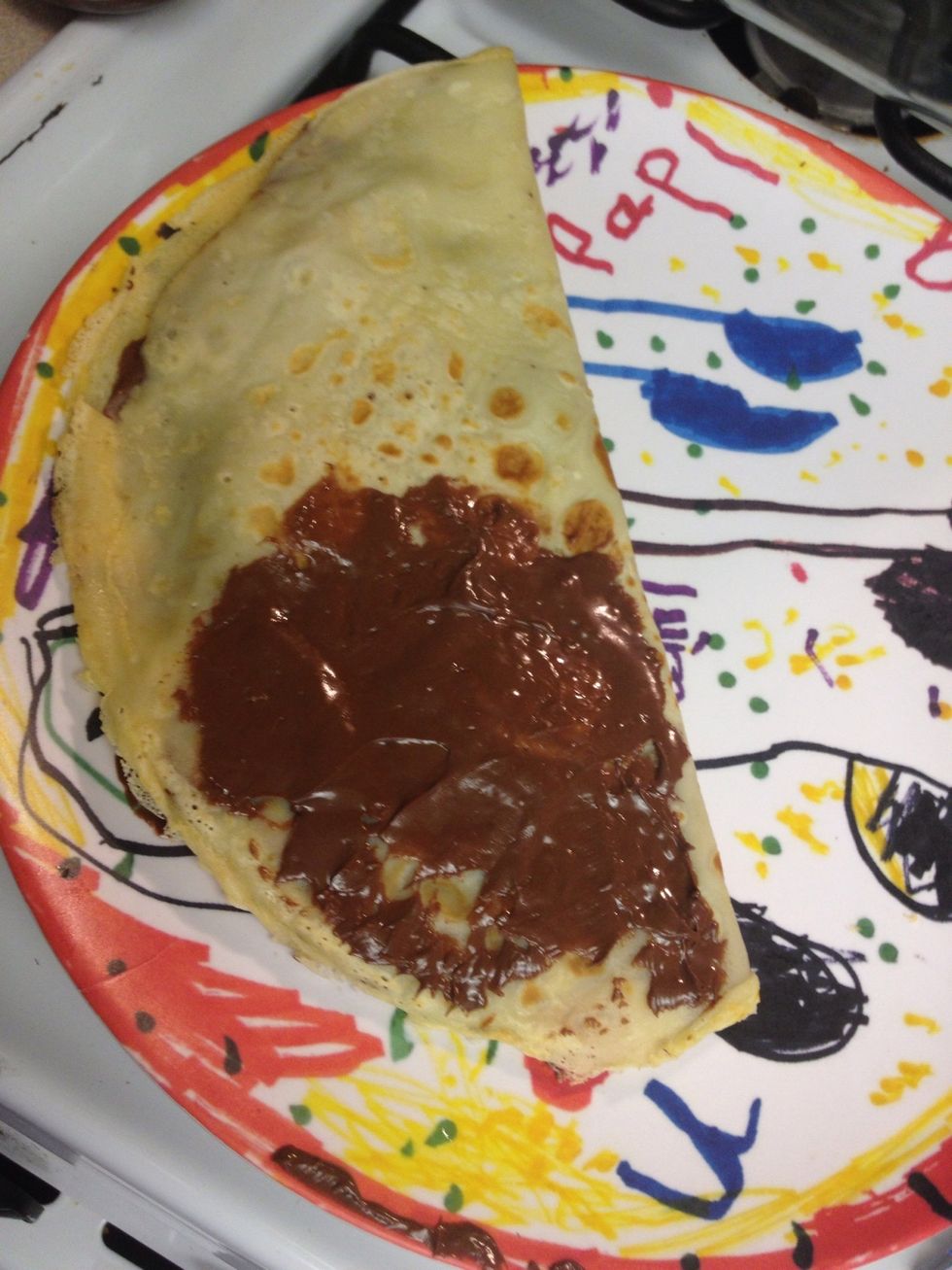 I add some more nutella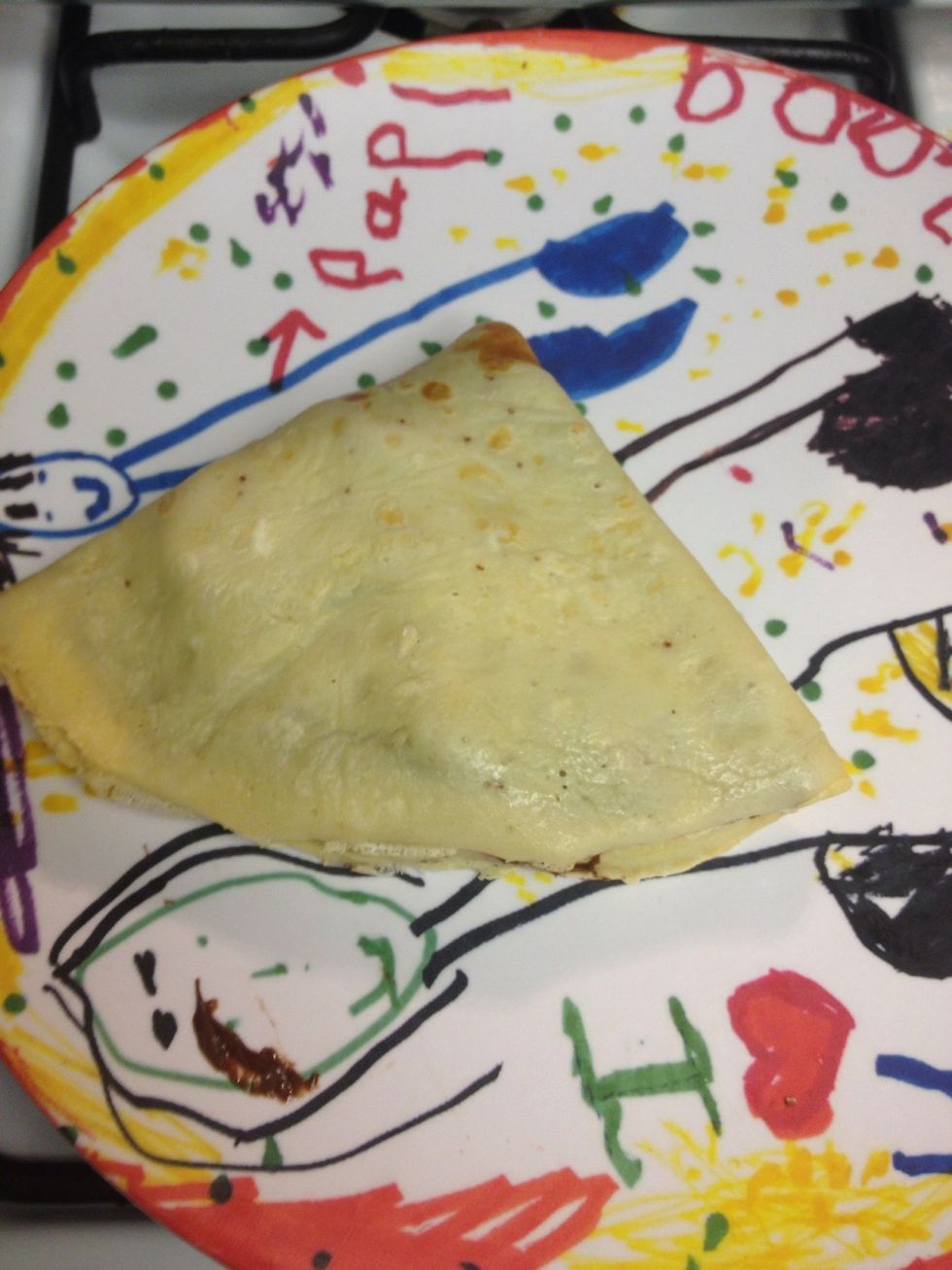 Flip once more.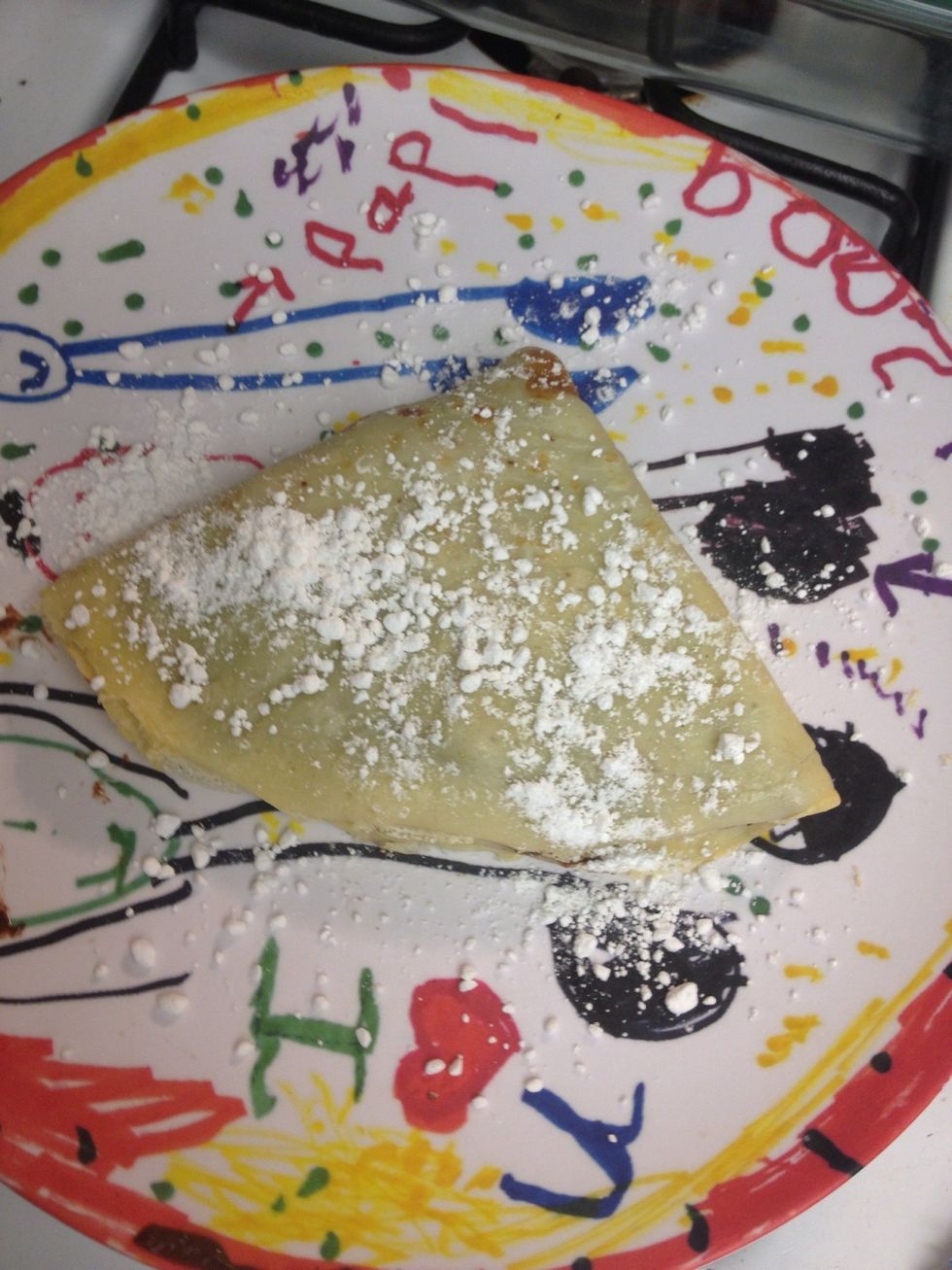 Add powdered sugar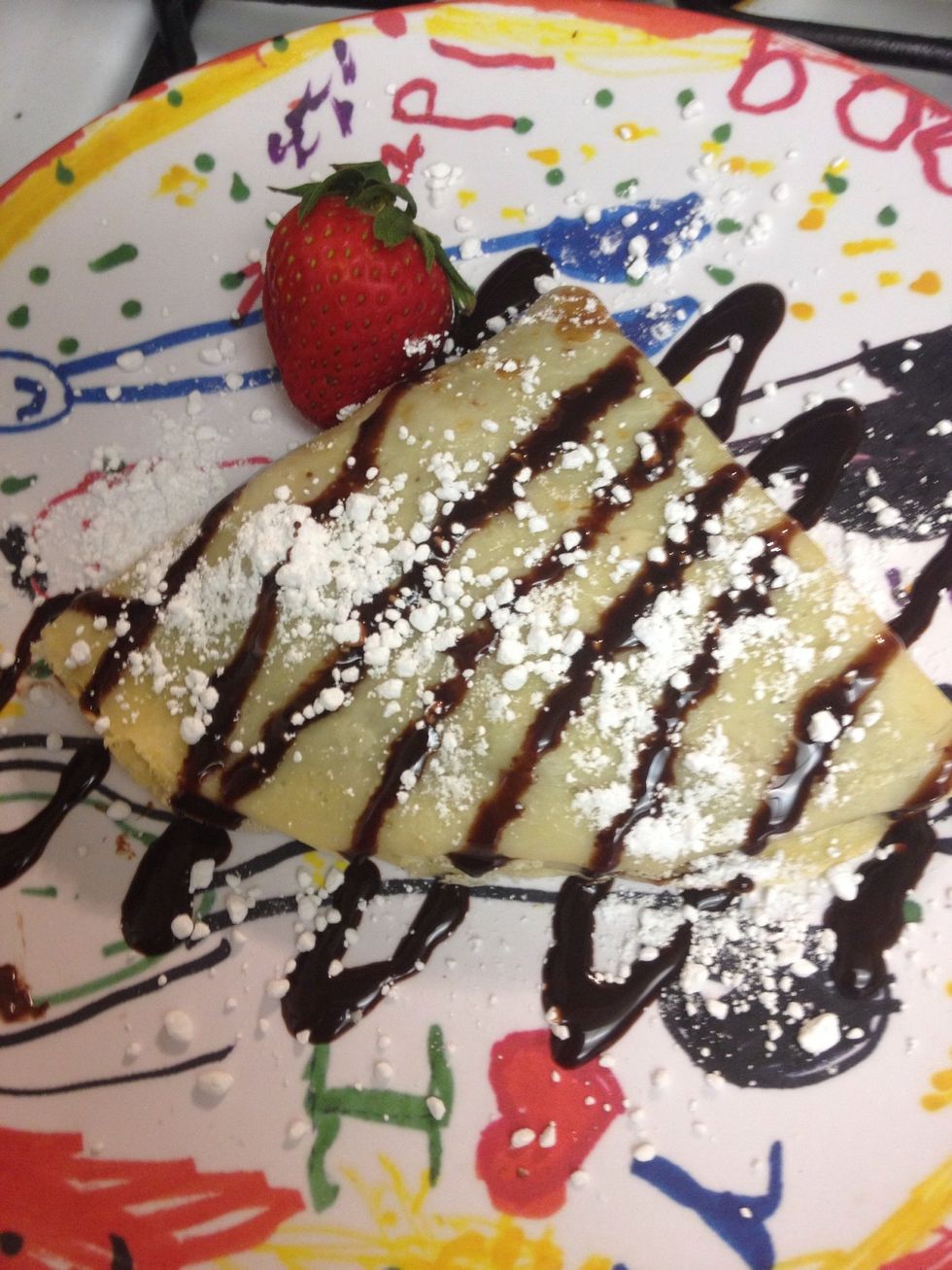 And chocolate syrup! (I usually just add whipped cream, but I was out. ) enjoy!
1.0c Milk
1.0c All purpose flour
2.0 Eggs
2.0Tbsp Sugar
Nutella
Bananas
Strawberries
Butter
Powdered sugar
Whipped cream
Chocolate Syrup (if you wish)