Make Nutella and Chopped Hazelnut Börek!
91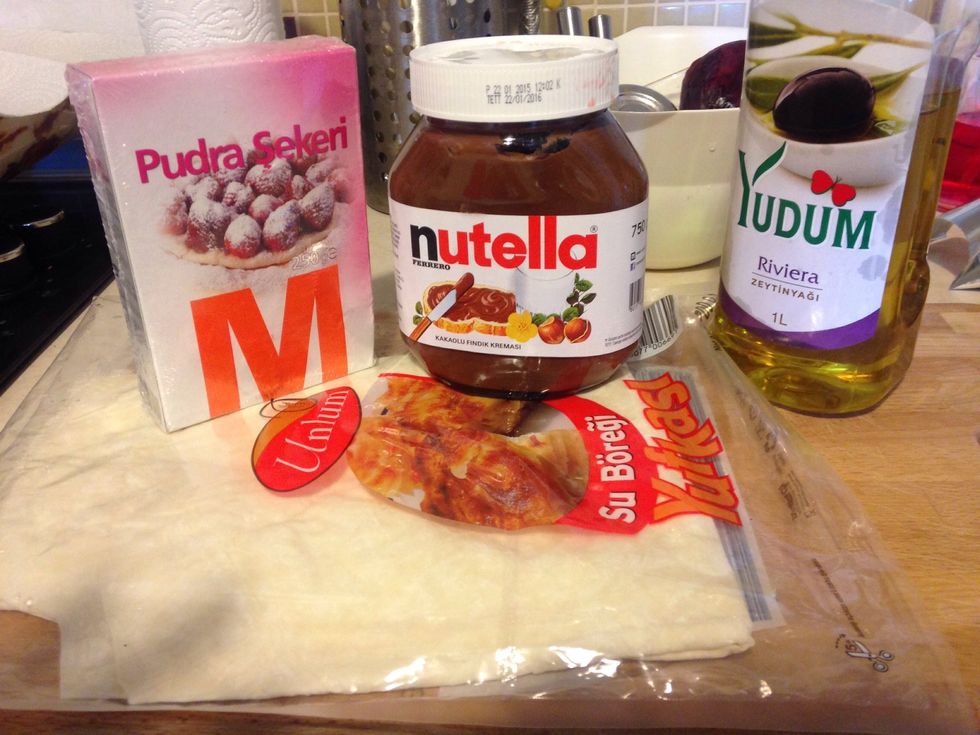 The ingredients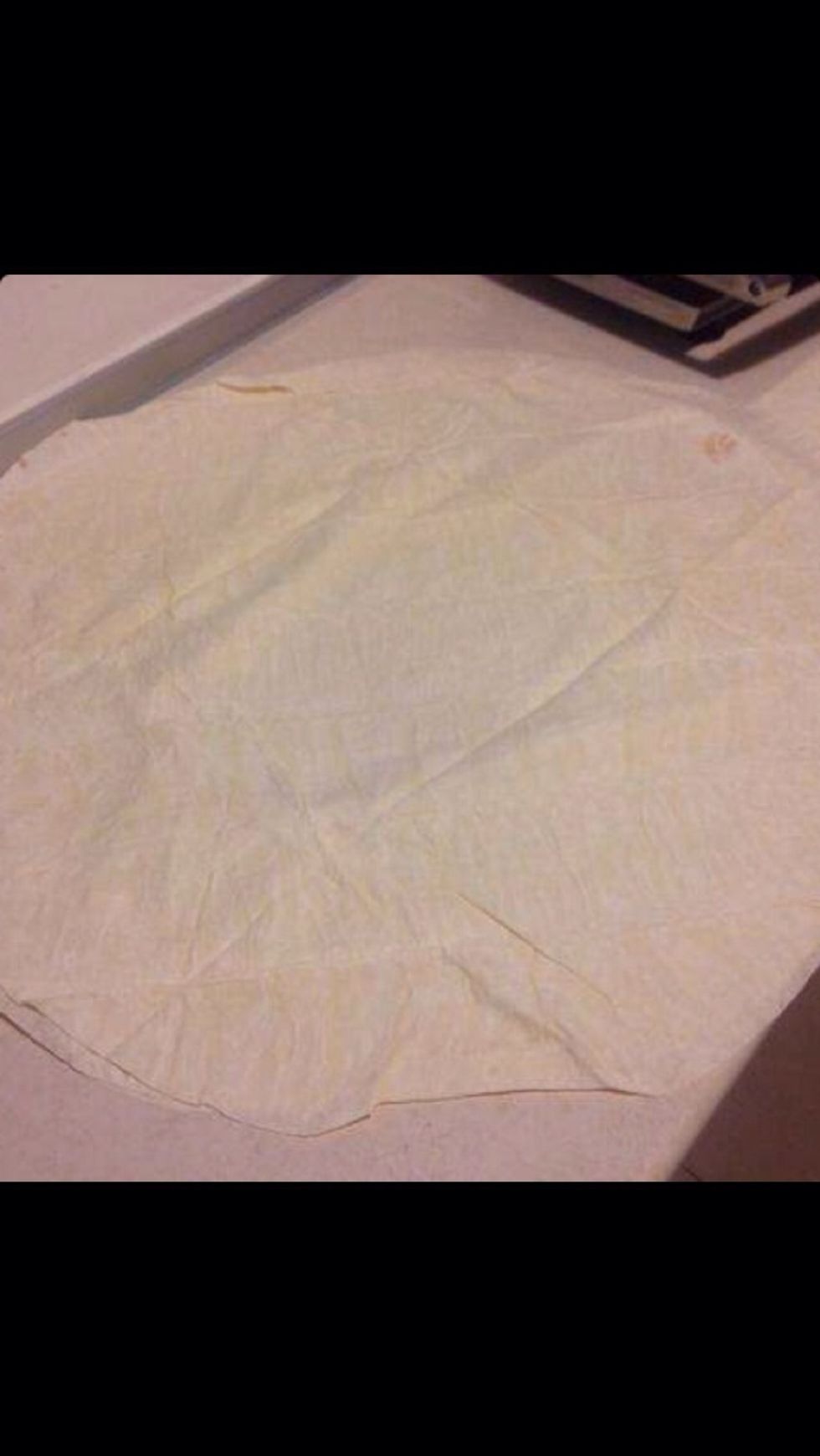 Next open your pack of pastry. Normally they are really large circle sheets. I used 3 sheets.....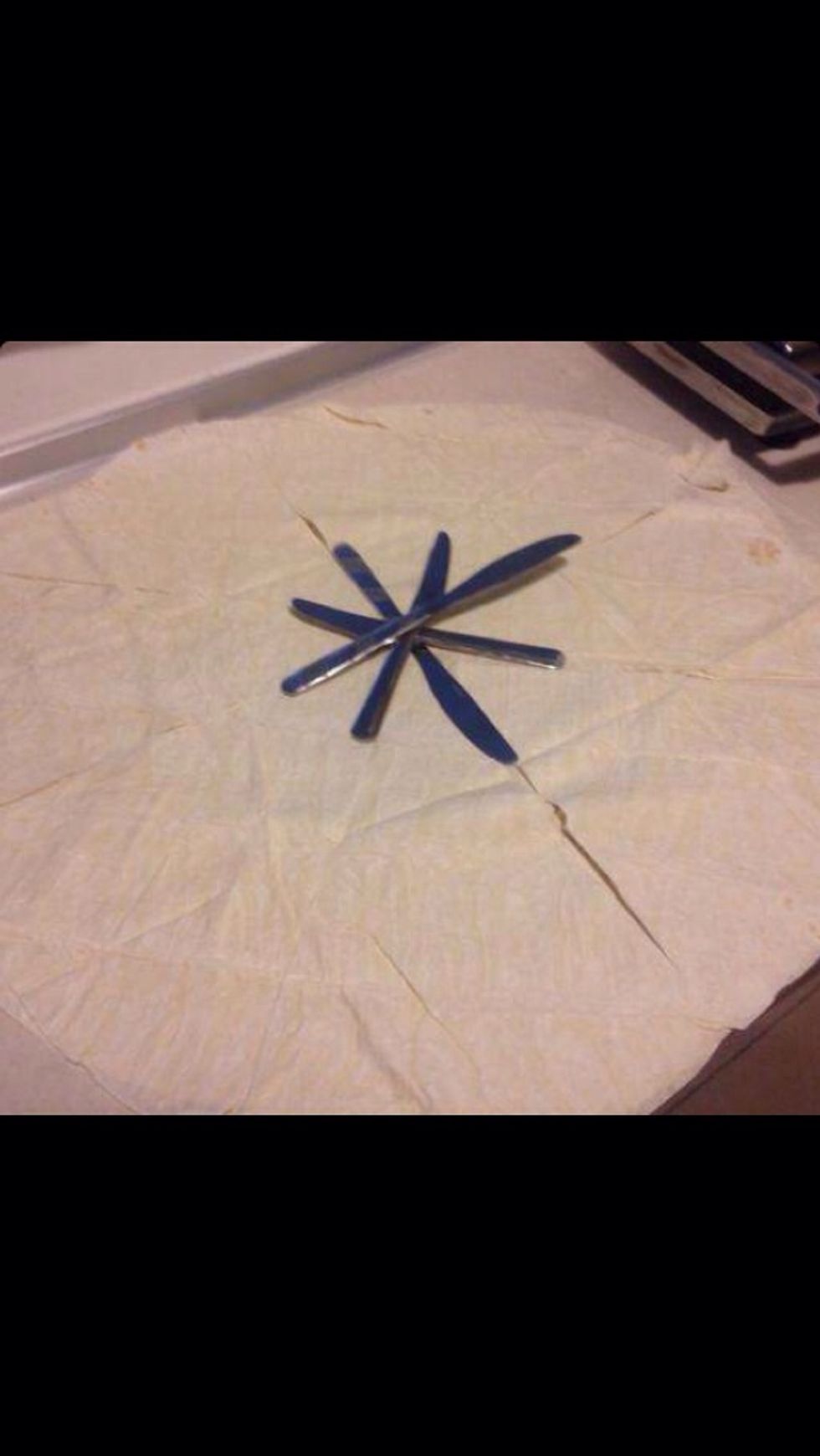 Put the sheets on top of each other and carefully slice into pizza style slices. My borek sheets are really large so I'm slicing 8 pieces per sheet. If yours are smaller, try slicing 4 or 6 instead.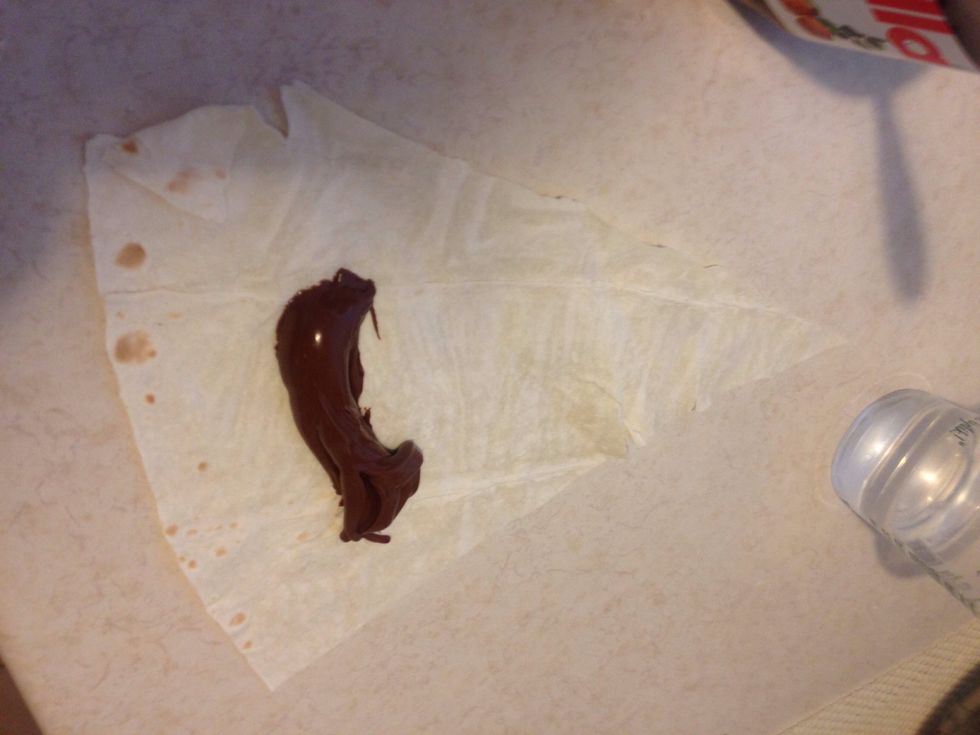 Add some of the Nutella to the lower centre . Leave space to fold and roll. Stick the edges with some water. You can add some chopped hazelnuts here before rolling!
TIP: see my other savoury börek guide for a video on how to do this if you need help :)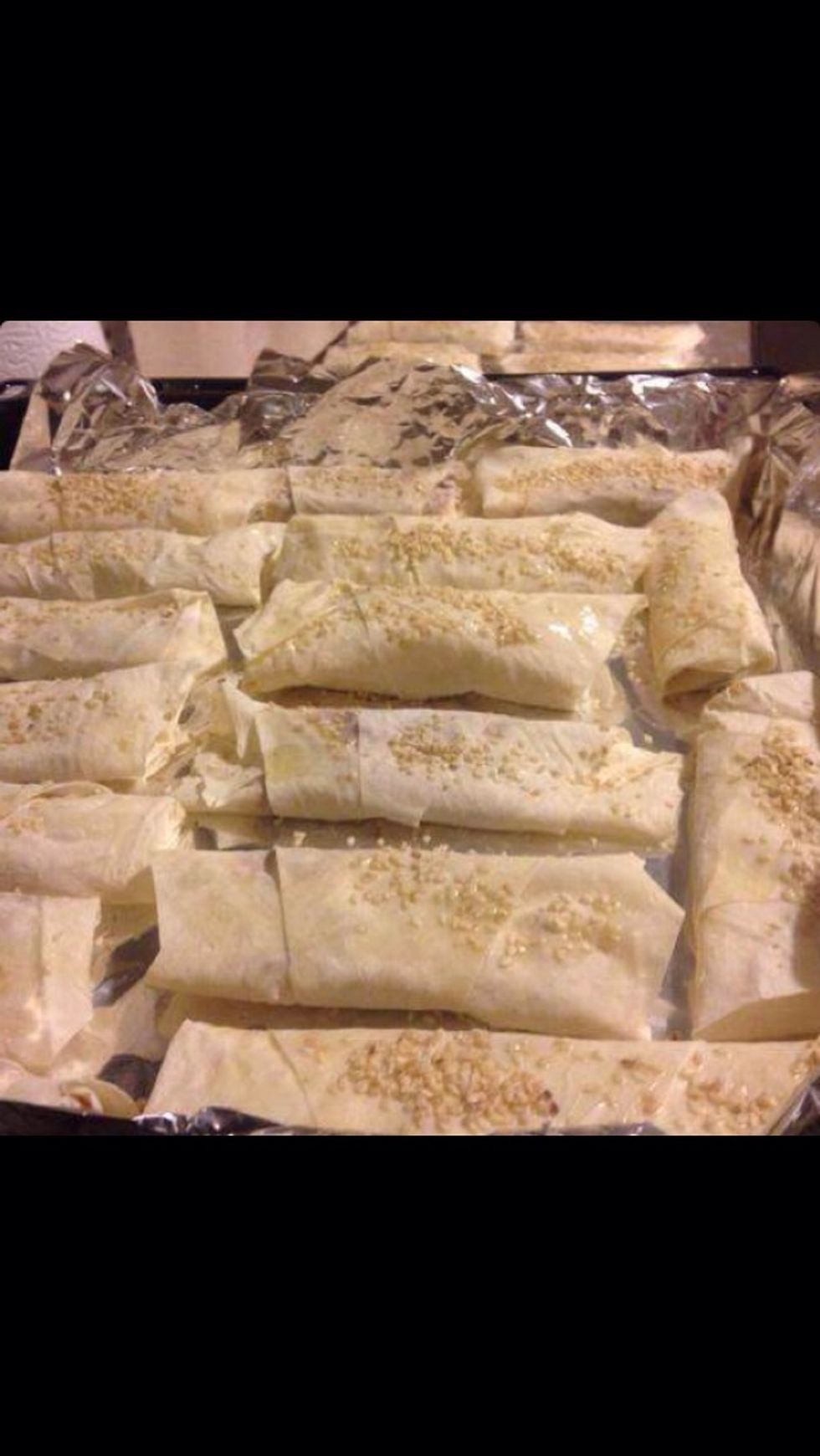 Brush with olive oil or a beaten egg and sprinkle over more chopped hazelnuts if desired. Put into a preheated oven on 180c for 10-15 minutes or until golden...
Dust with icing sugar. Serve hot with ice-cream or cream for a delicious variety of crunch and chocolate heaven.
Nutella
Chopped hazelnuts (optional)
Olive oil
Icong suger to dust (optional)