This is a mock tuna salad for people who want a healthy alternative to canned tuna. Tuna contains high levels of mercury- which is especially bad for kids & pregnant women. So try this recipe instead!
11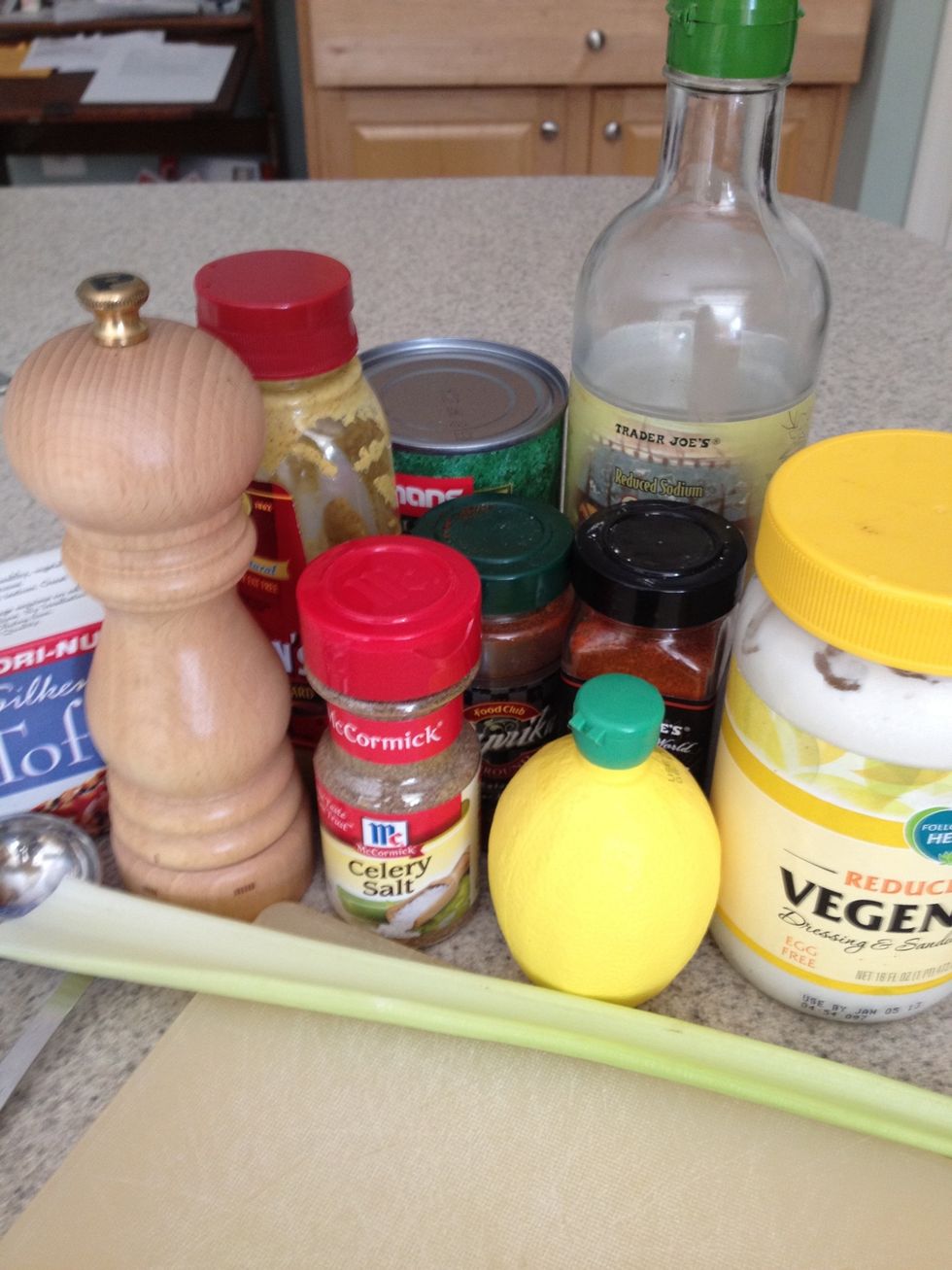 Gather your supplies...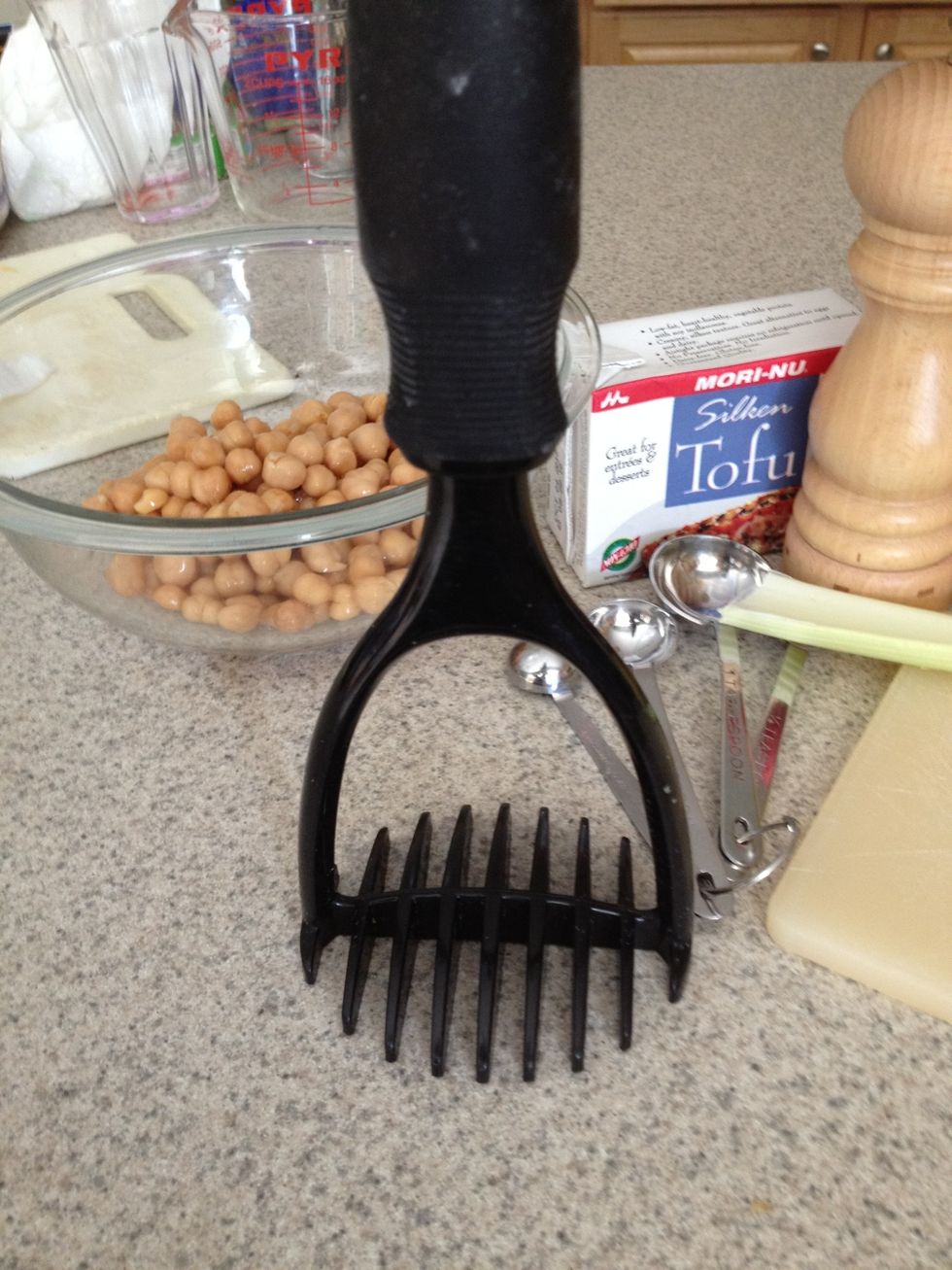 Pour the chickpeas into a bowl and mash them with a potato masher
Roughly mash the chickpeas until they look like this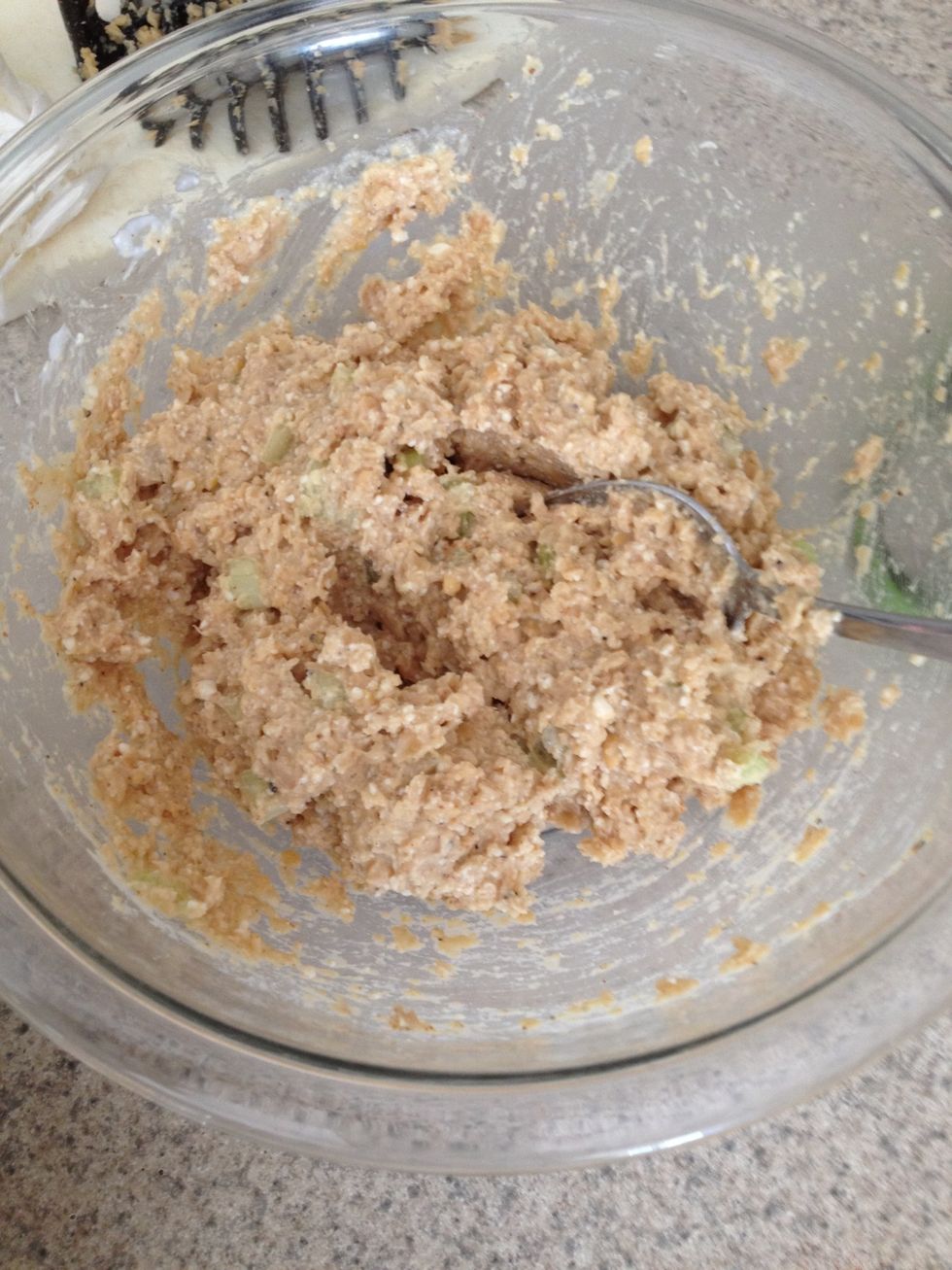 Add the rest of the ingredients to the mashed chickpeas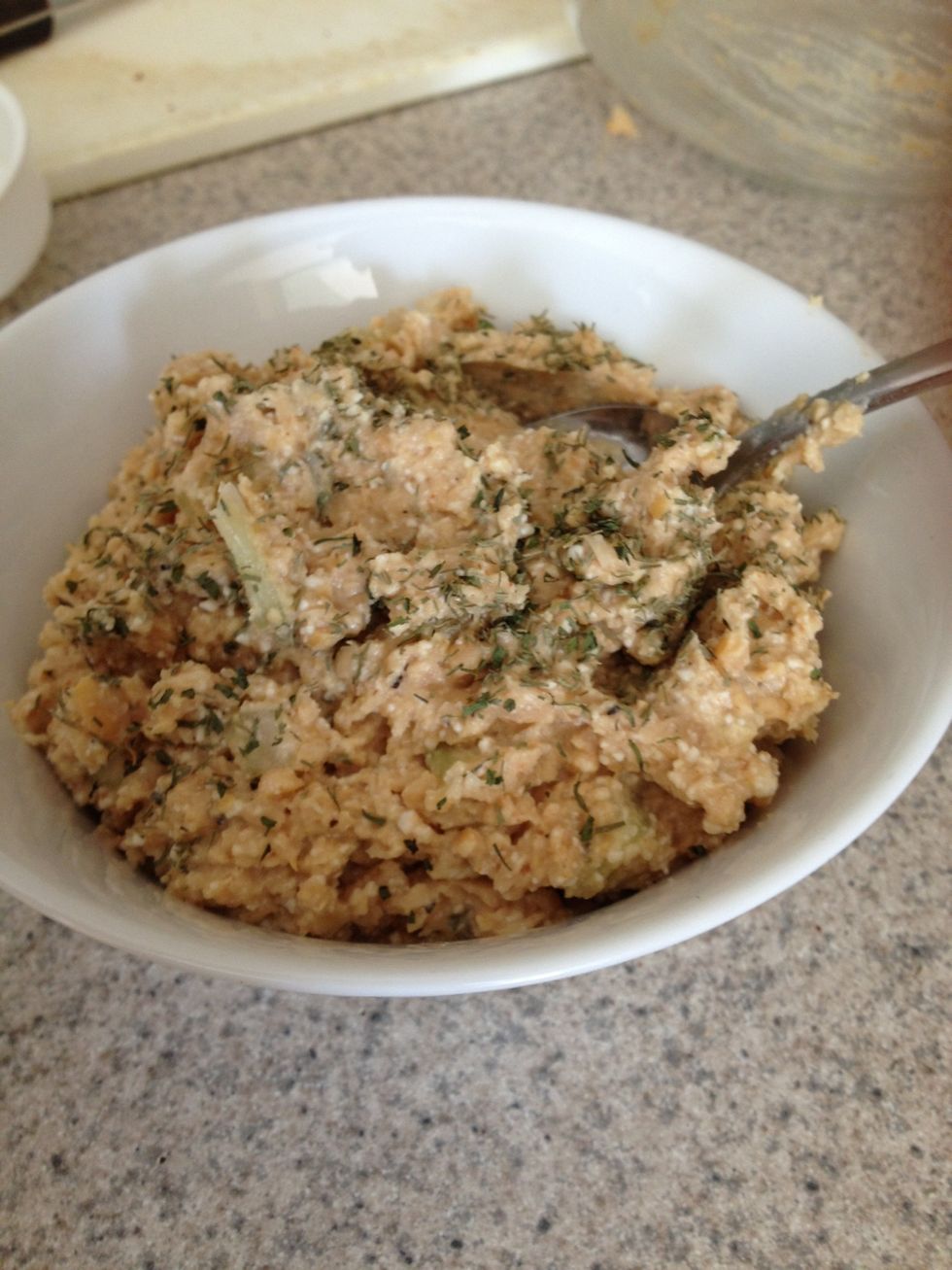 Sprinkle the finished salad with fresh or dried dill
Spread the salad on bread, crackers, rice cakes or whatever you like. You could also use it as a dip with chips or fresh veggies. Enjoy!
1/2c Cooked chickpeas
2.0Tbsp No-egg mayonnaise (I use Vegenaise)
3.0Tbsp Silken tofu (optional- I use for added protein)
1.0 Stalk of celery
1/2tsp Soy sauce
1.0tsp Spicy brown mustard
1/2tsp Celery salt
2.0Tbsp Lemon juice
1/4tsp Paprika
1/8tsp Cayenne pepper
A pinch of fresh or dried dill
Shayne
I'm a mom of 2, an artist, a teacher, a vegetarian, a bass player and I love ice hockey. I'm also obsessed with reading vegan food blogs.