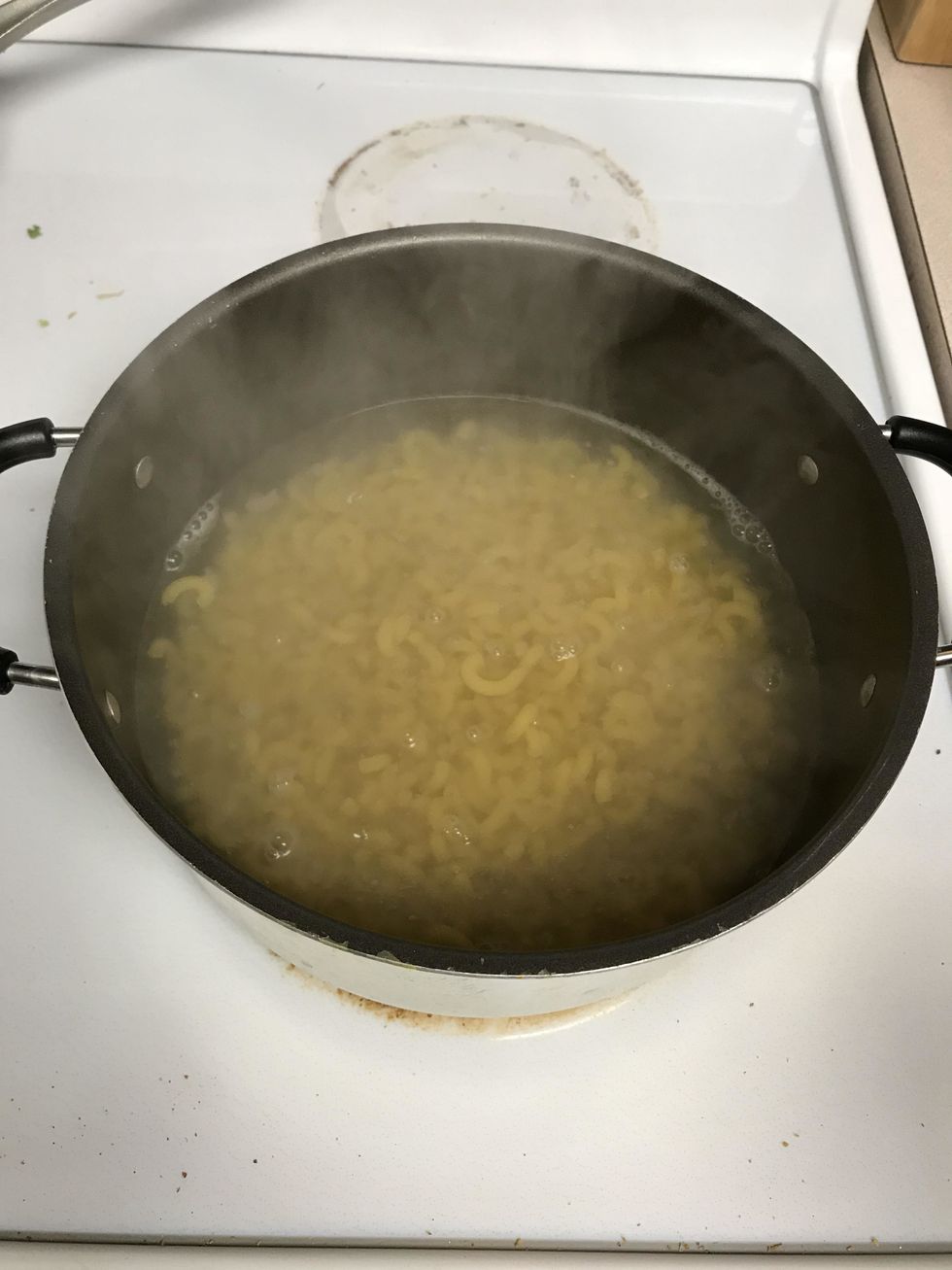 Preheat oven to 350˚. Grease a 2 quart casserole dish. Cook noodles according to package, drain, and return to pan.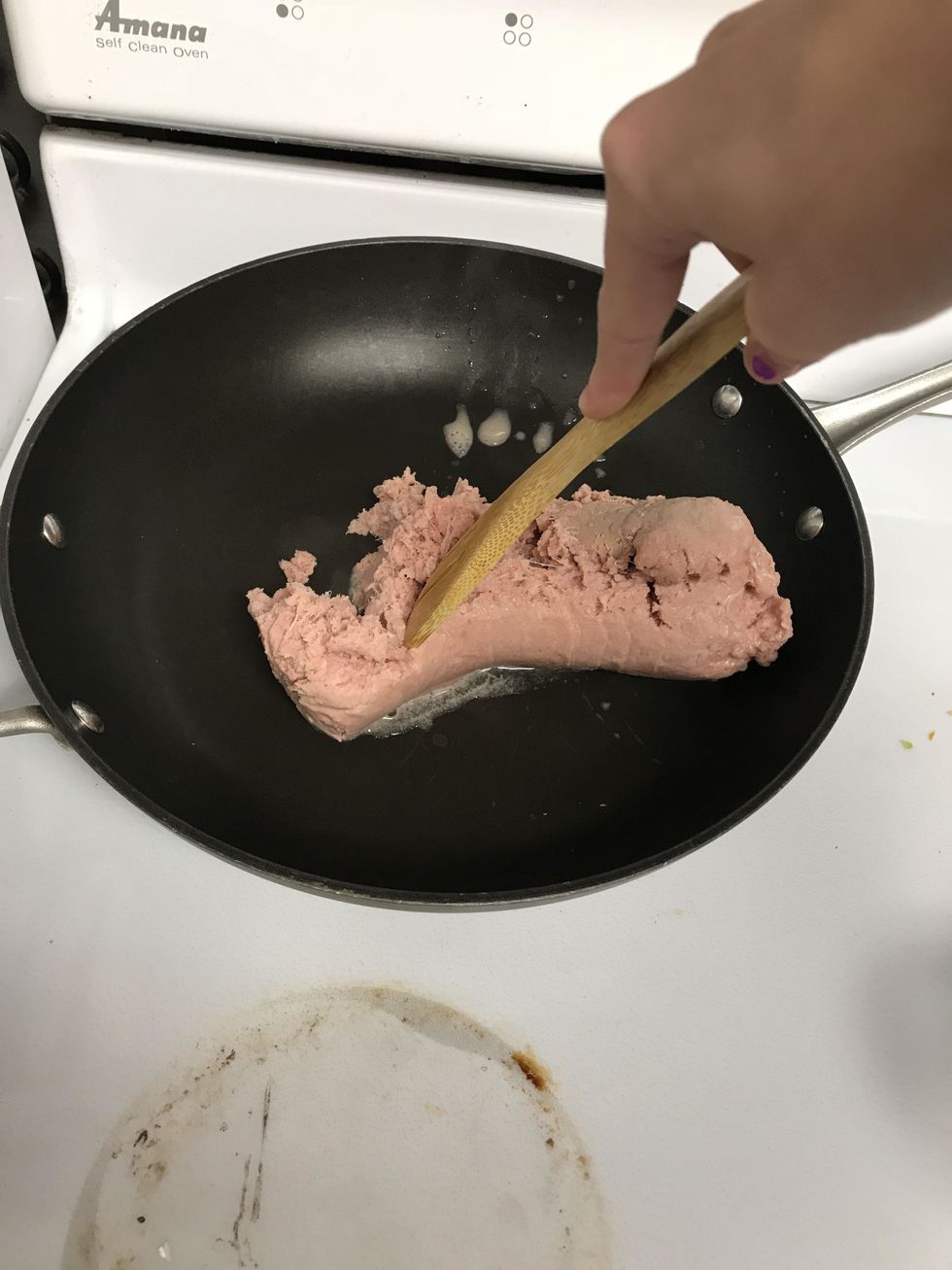 In skillet cook ground meat (I chose turkey) until brown. Drain the fat and return to skillet.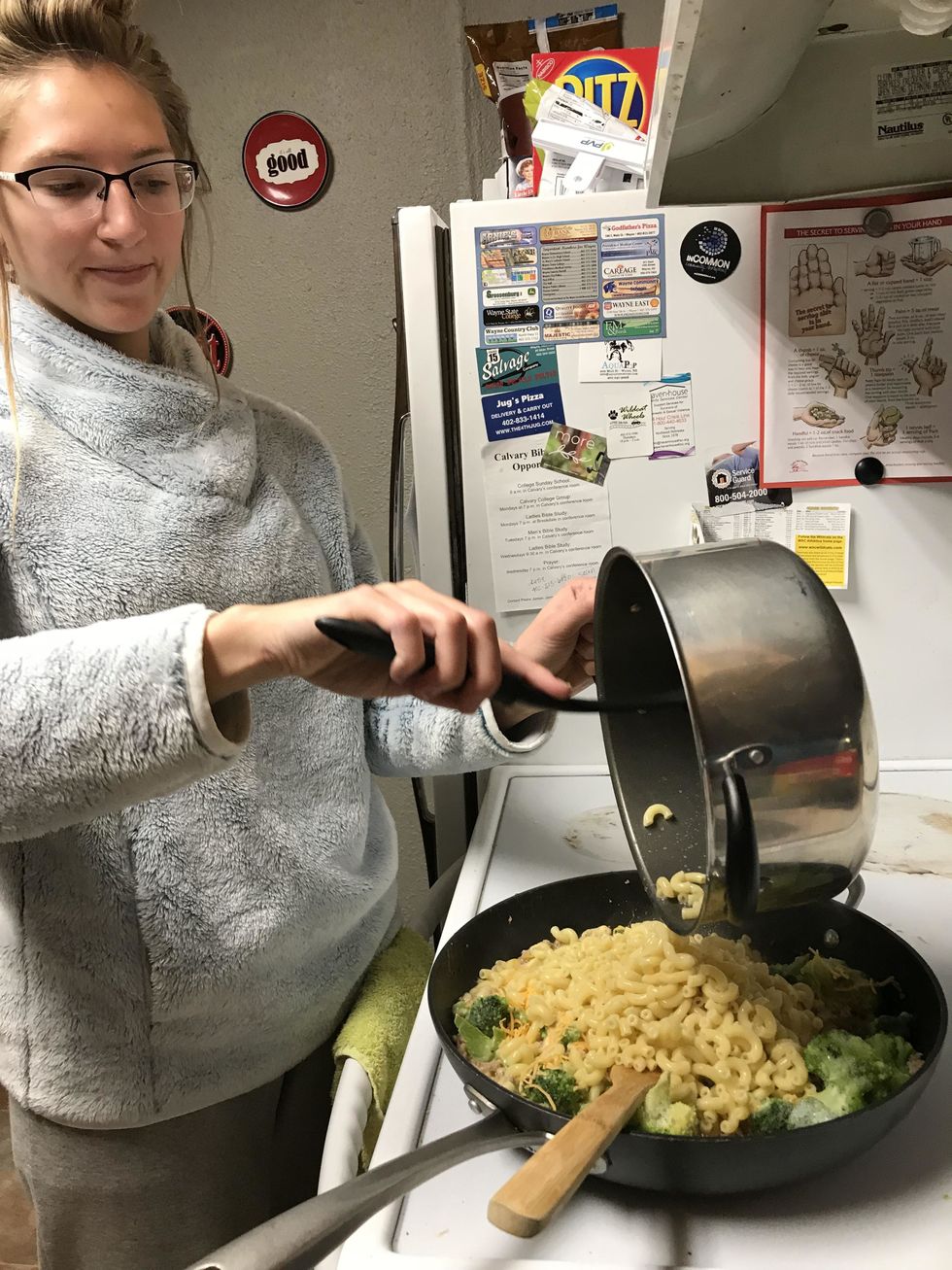 Add meat, condensed soup, frozen vegetable, half of shredded cheese, milk, and seasonings to pasta. Stir well to combine.
Transfer pasta mixture to the prepared dish and sprinkle with remaining cheese.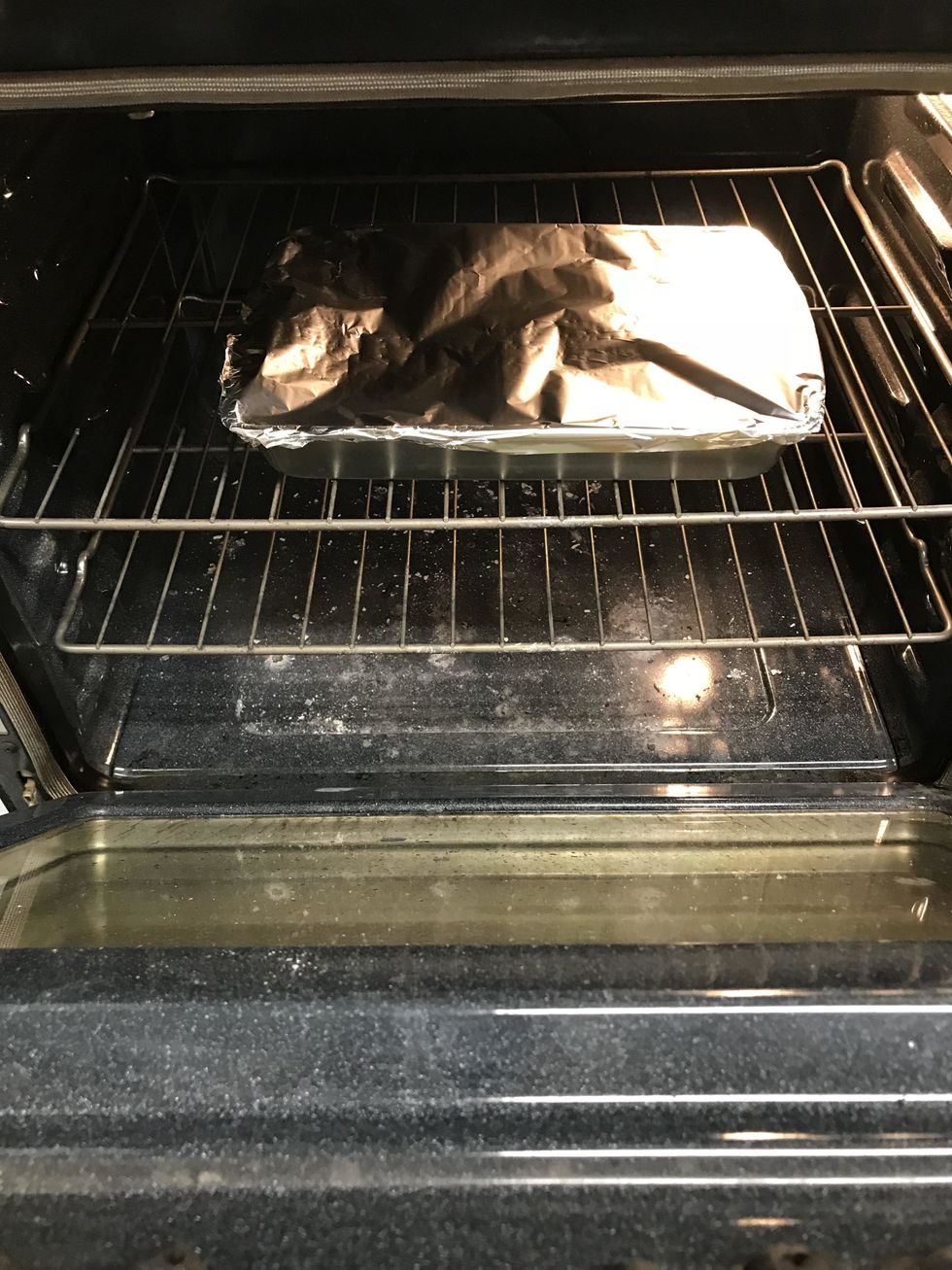 Bake, covered for 45 minutes.
Add the topper and bake uncovered for 10 more minutes. I chose Lays potato chips and put them on top.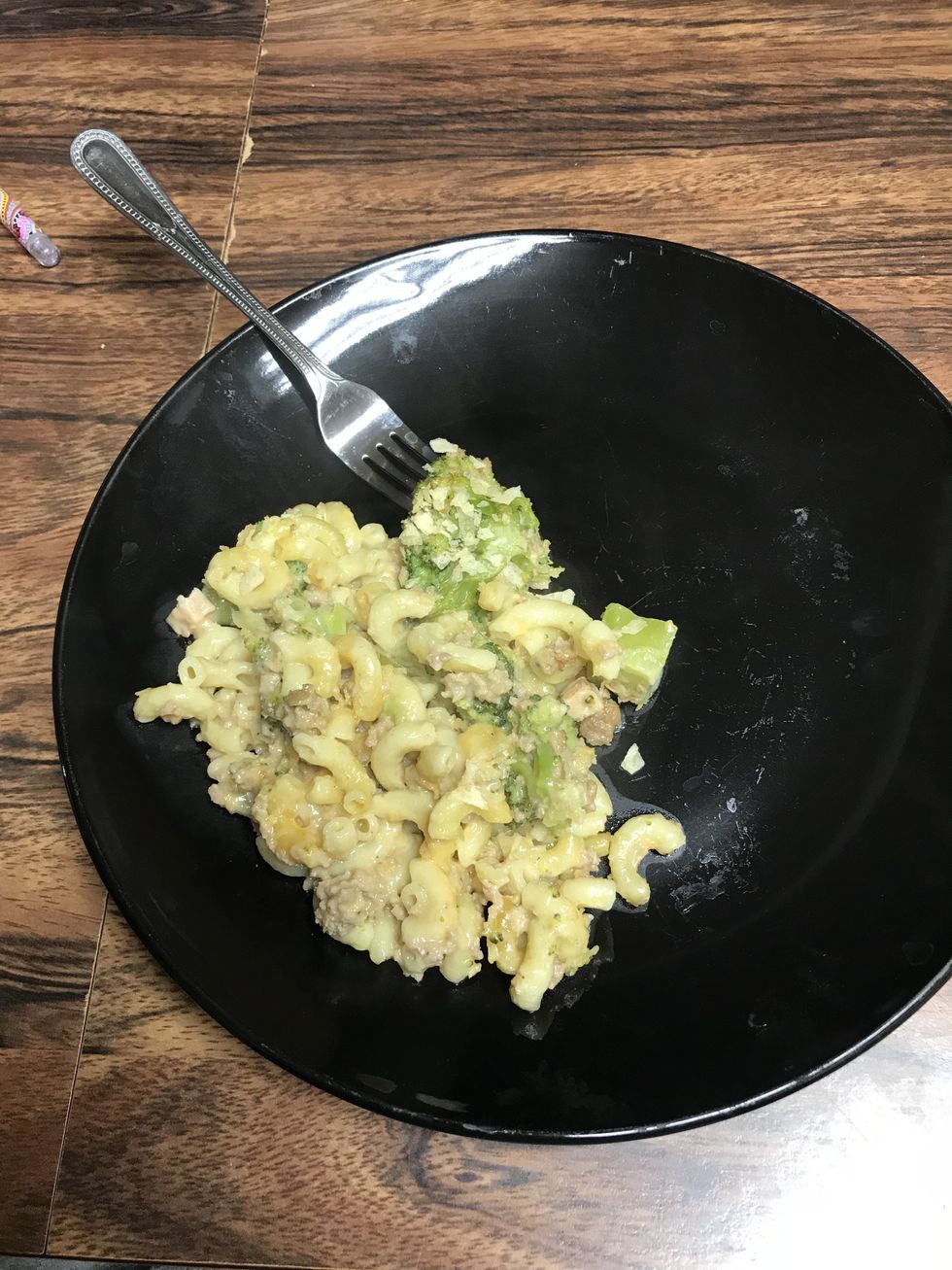 The final product. This would be a great recipe for leftovers! Would have added more seasonings however.
All of the ingredients I used.
8.0oz Dried noodles
1.0lb Ground meat
1.0 Can of condensed soup
1/2c Frozen vegetable
1.0c Shredded cheese
3/4c Milk
1.0tsp Seasoning
1/2c Topper