In a large mixing bowl, combine your dry ingredients and whisk together thoroughly.
Then, pour in the water and slowly fold together until it forms a rough dough ball. Cover with foil and let rest in a dark place at room temp (I put mine in a turned-off oven) for 15-18 hours.
After roughly 18 hours, it should look like this.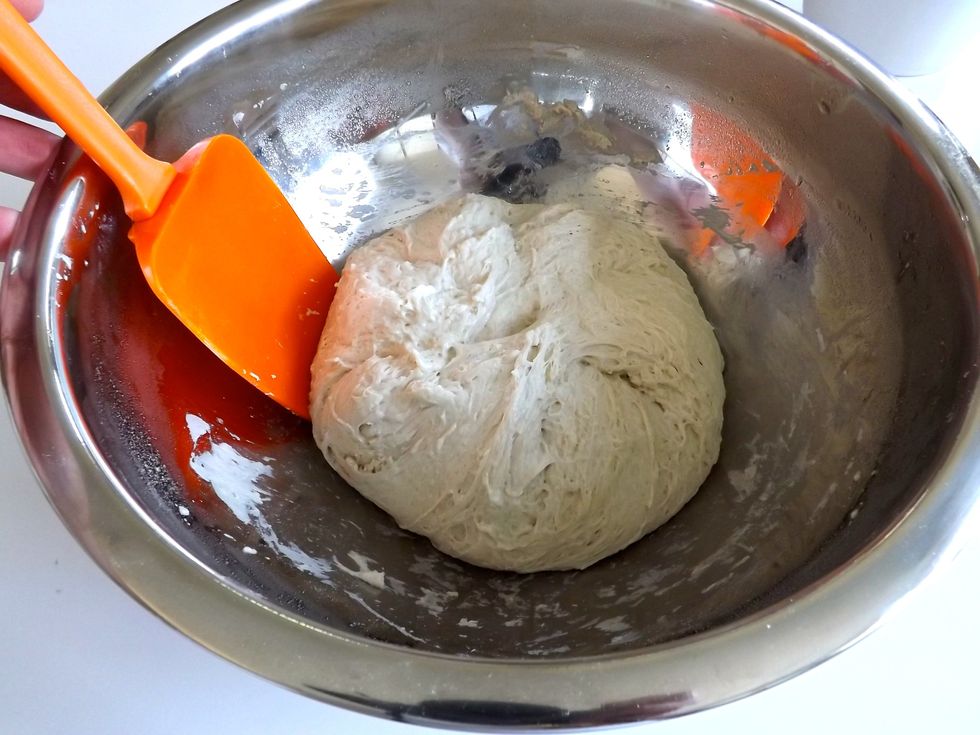 Gently fold it onto itself a few times in the bowl.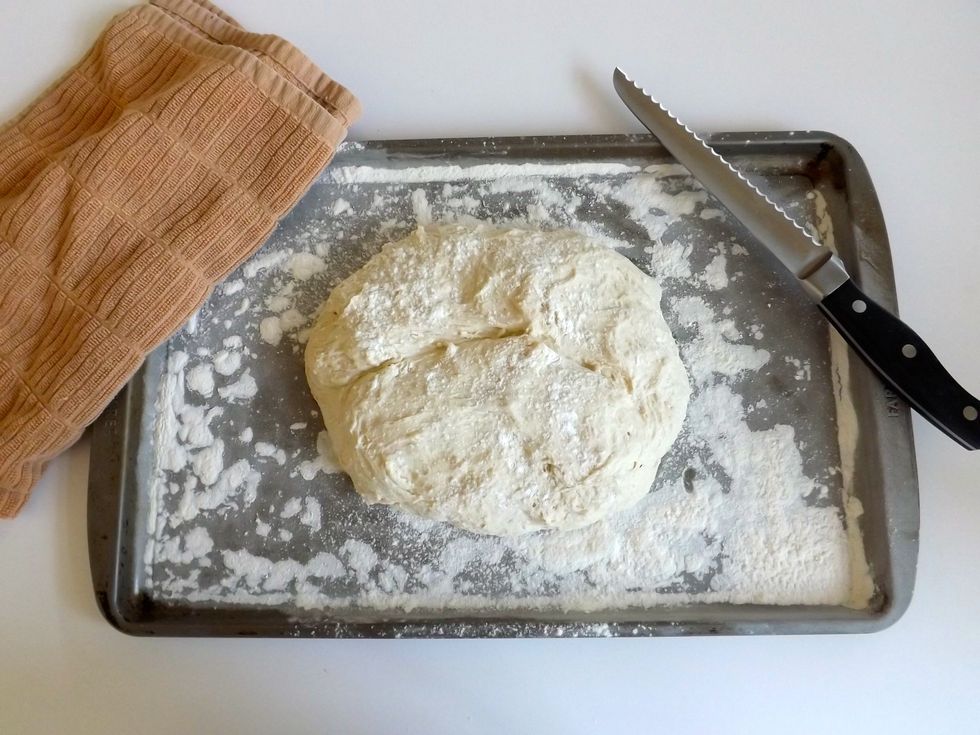 Lightly flour a baking sheet and carefully place the dough in the center. Score the top and sprinkle a bit of flour on the dough. Cover and let rest for about an hour.
Meanwhile, preheat the oven to 425 degrees. Once it has rested, place the sheet on the middle rack and bake for 30-35 minutes or until the loaf sounds hollow.
Enjoy this crusty, yet fluffy artisan bread made in your very own home! For more information, check out frommeat2roux.com
4.0c AP flour
1/4tsp active dry yeast
2.0tsp Salt
2.0c Warm water
Andrew Fabian
food blogger, home cook and aspiring entrepreneur. Check out frommeat2roux.com for more great content!