Mix flour, yeast, salt, and water. Mix ingredients until well combined. I stir with a wooden spoon. This recipe makes 2 loaves. Add all ingredients to a bowl and stir.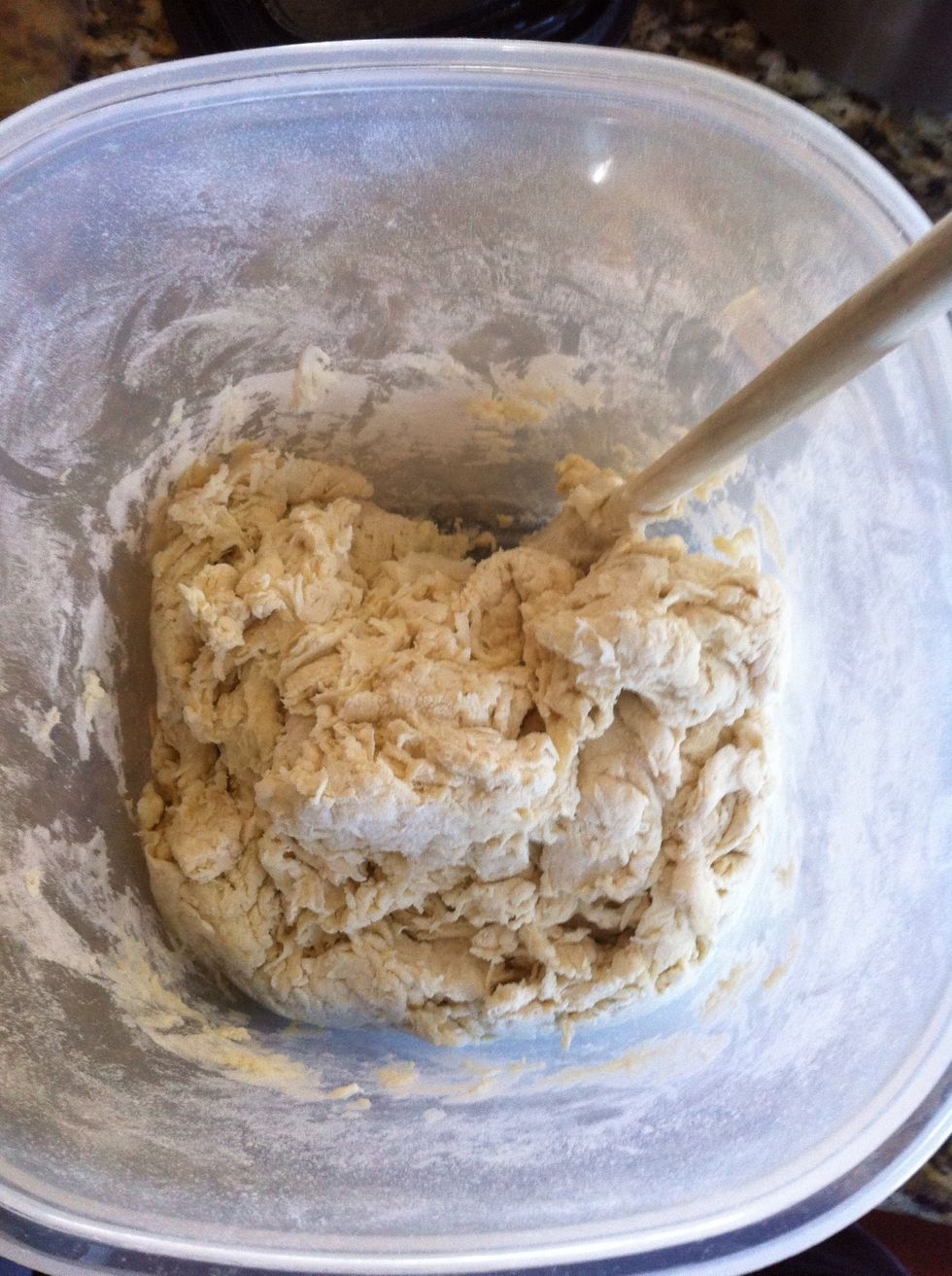 Stir until all ingredients are mixed. It should look like this.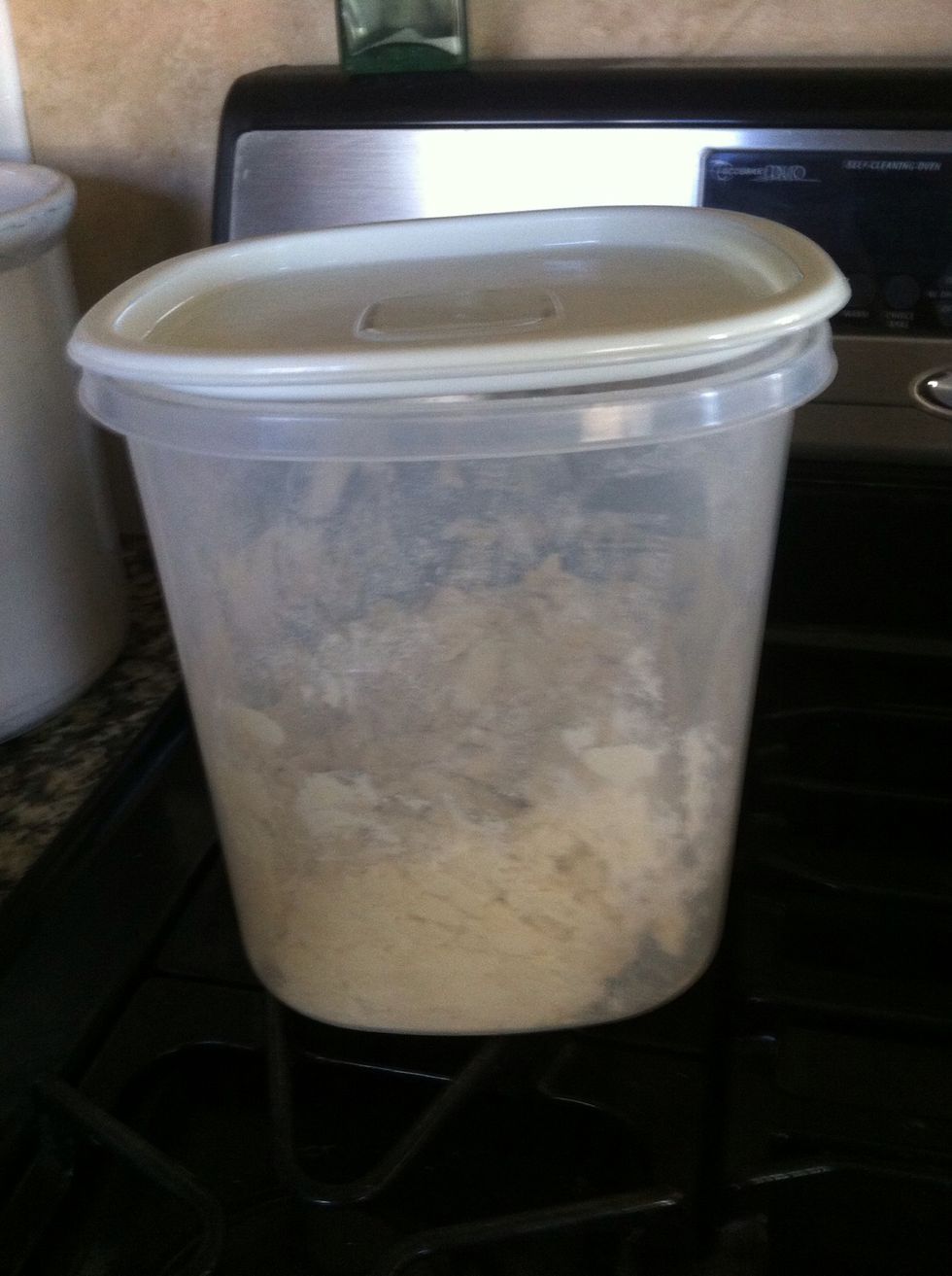 Let dough rise at room temperature for 2 hours ( don't seal the container). It will look like this when you start.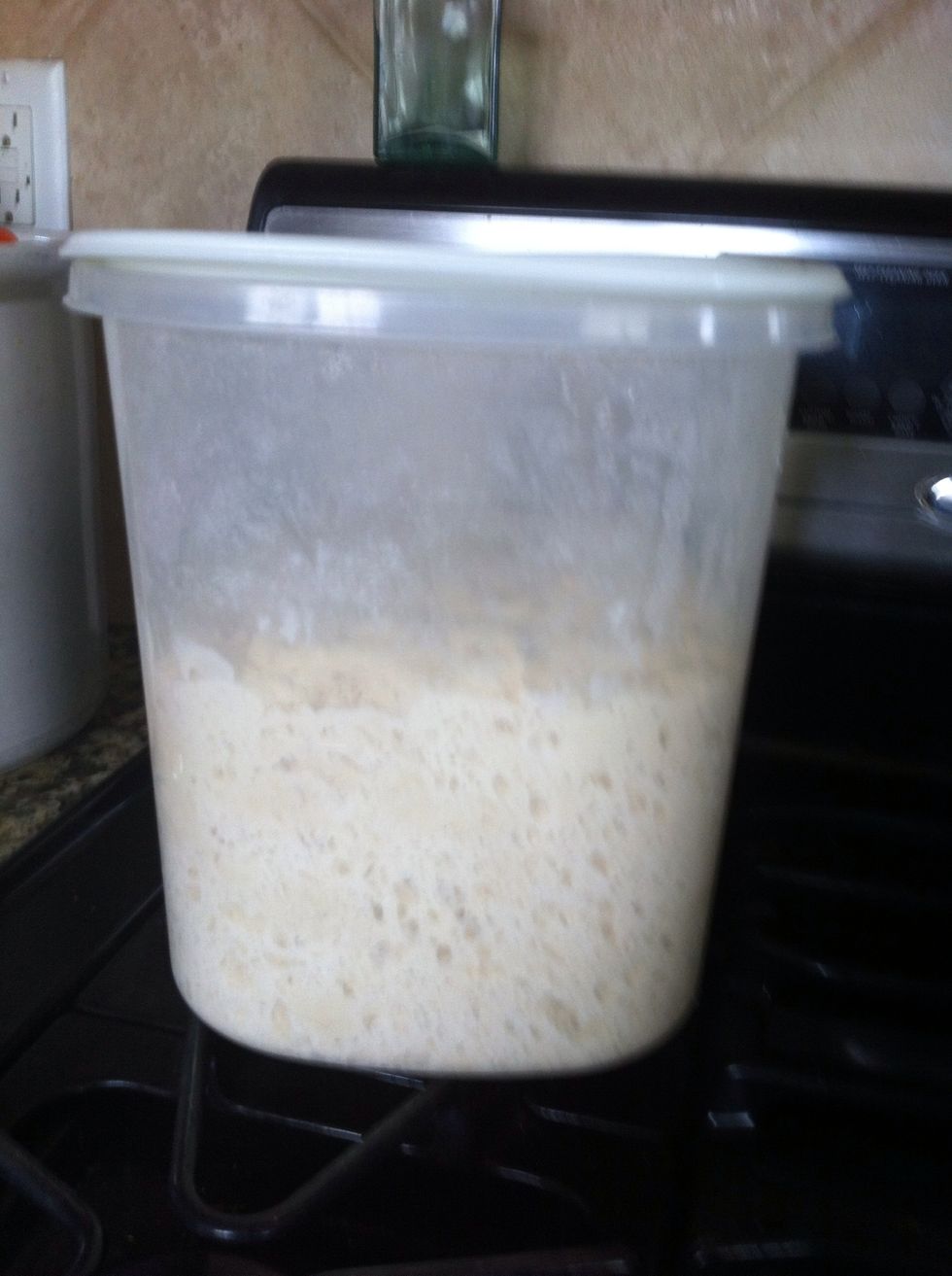 The dough will rise and look like this.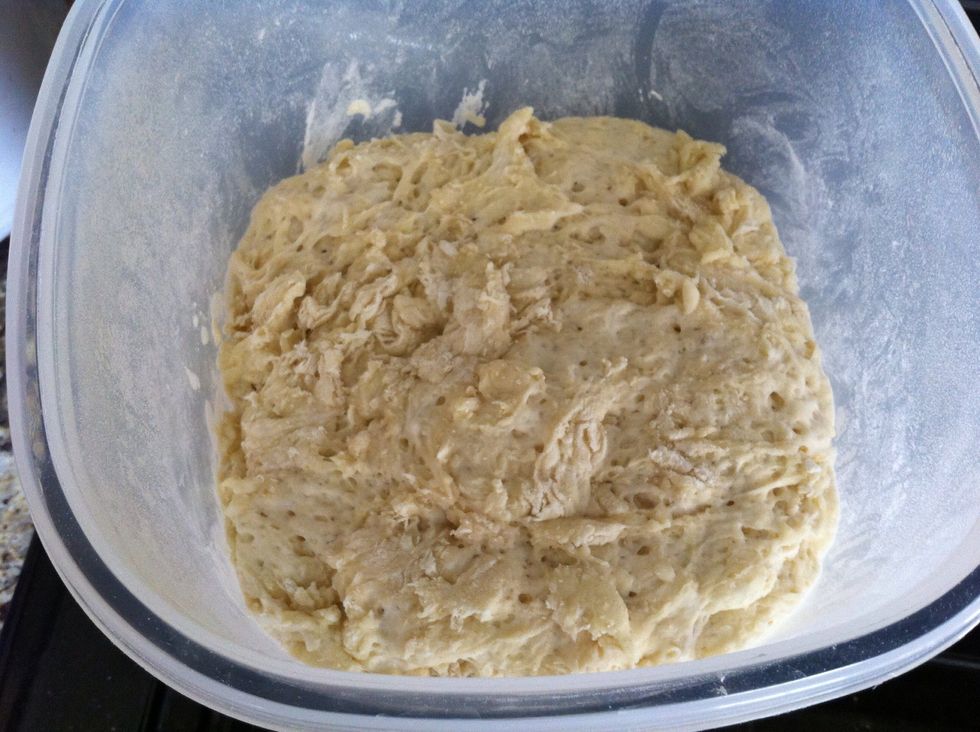 And this.
Refrigerate for 1 to 7 days. When you are ready to bake, take out a grapefruit sized chunk of dough. Form dough into a ball by folding edges over and place on cornmeal covered counter for 1-2 hours.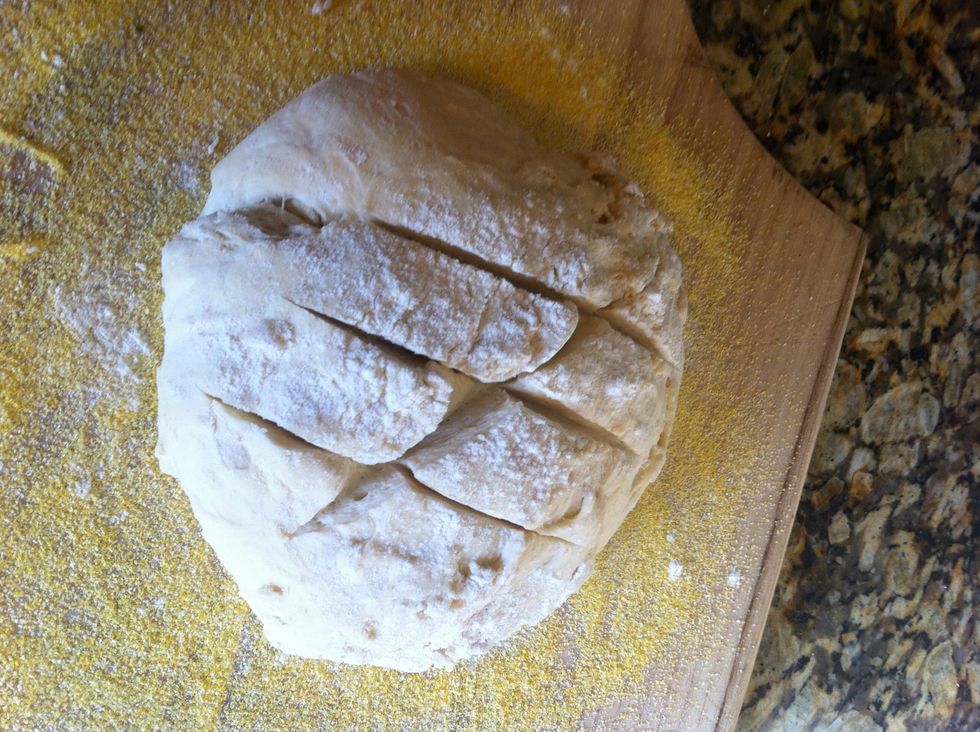 Preheat oven to 450 with Dutch oven inside for 30 minutes. Dust dough lightly with flour and make small, decorative slices on top.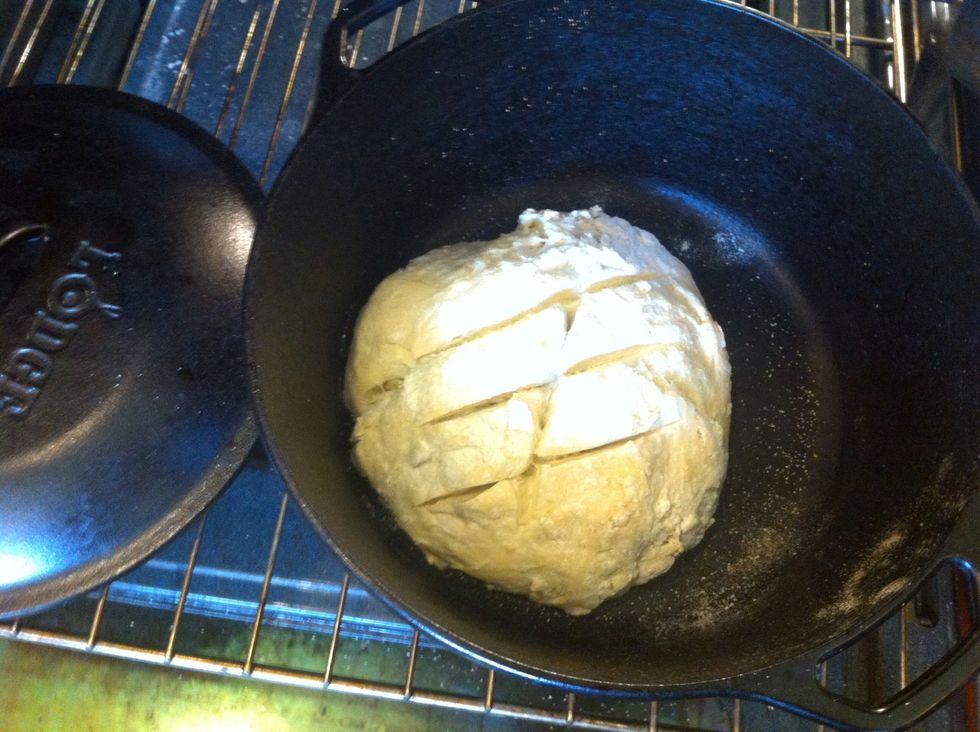 Place dough inside Dutch oven, cover and bake for 30 minutes.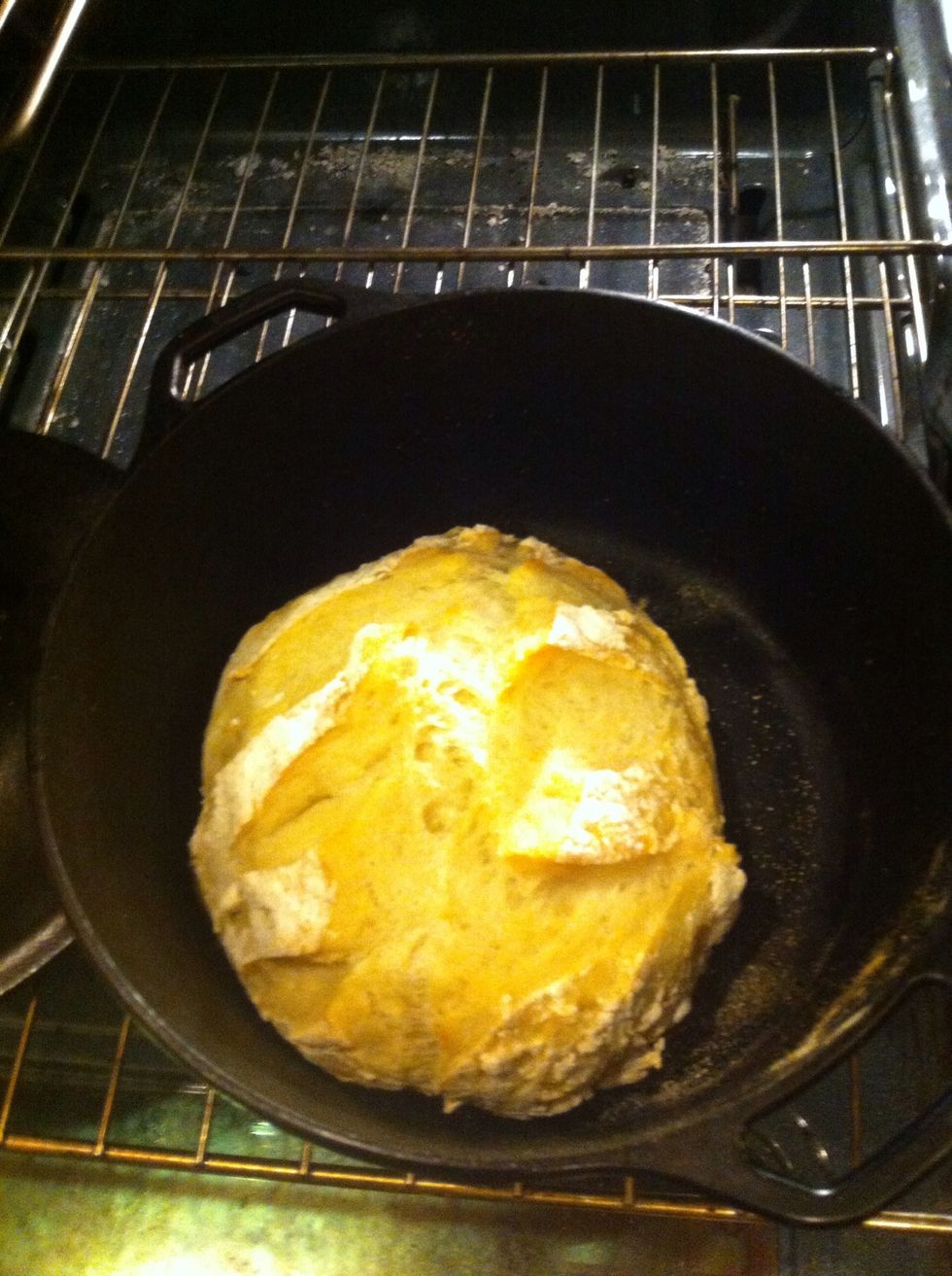 It looks like this after 30 minutes. Remove cover and continue to cook for 20 minutes uncovered.
Looks like this after last 20 minutes. Remove The bread from the oven.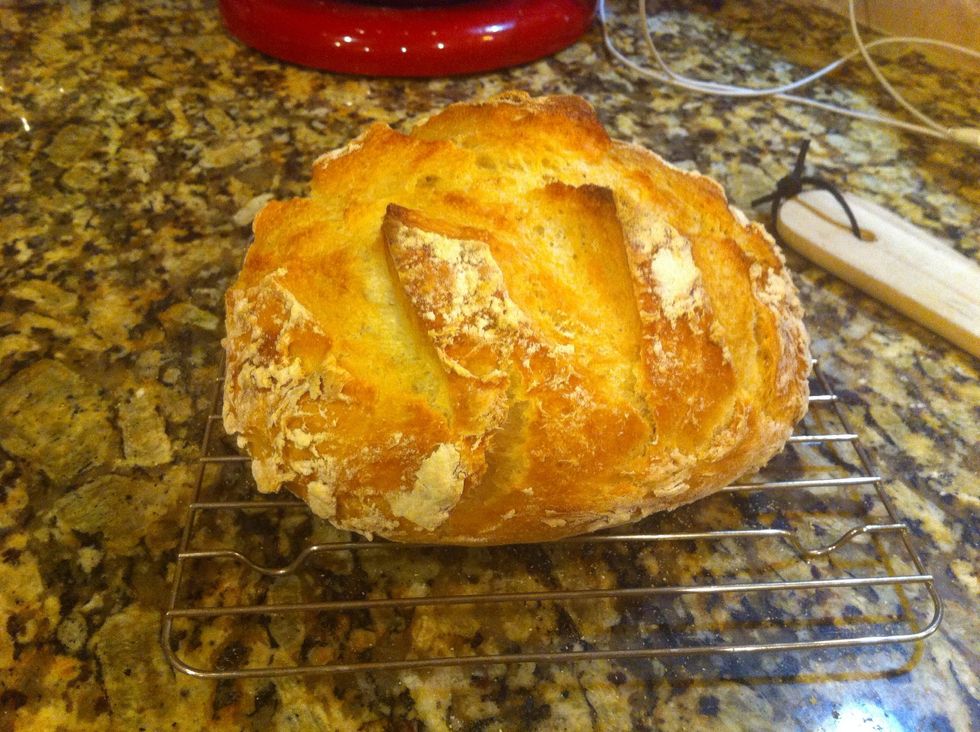 Place the bread on a wire rack and it will "sing" as it cools. Enjoy!
6 1/2 cups flour
1 1/2 Tbsp yeast
1 1/2 Tbsp kosher salt
3 cups lukewarm water
Cornmeal for dusting