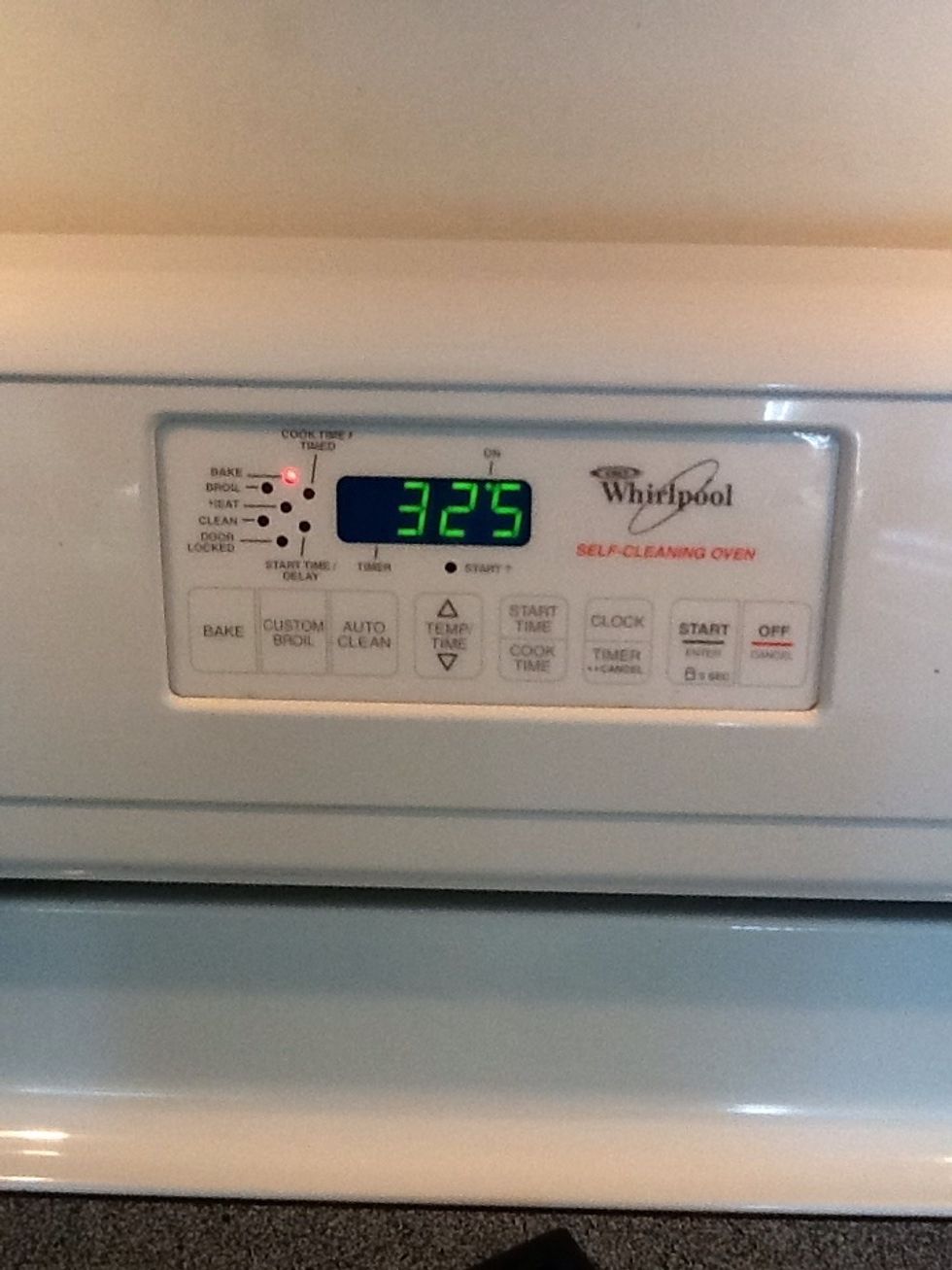 Preheat oven to 325 degrees F.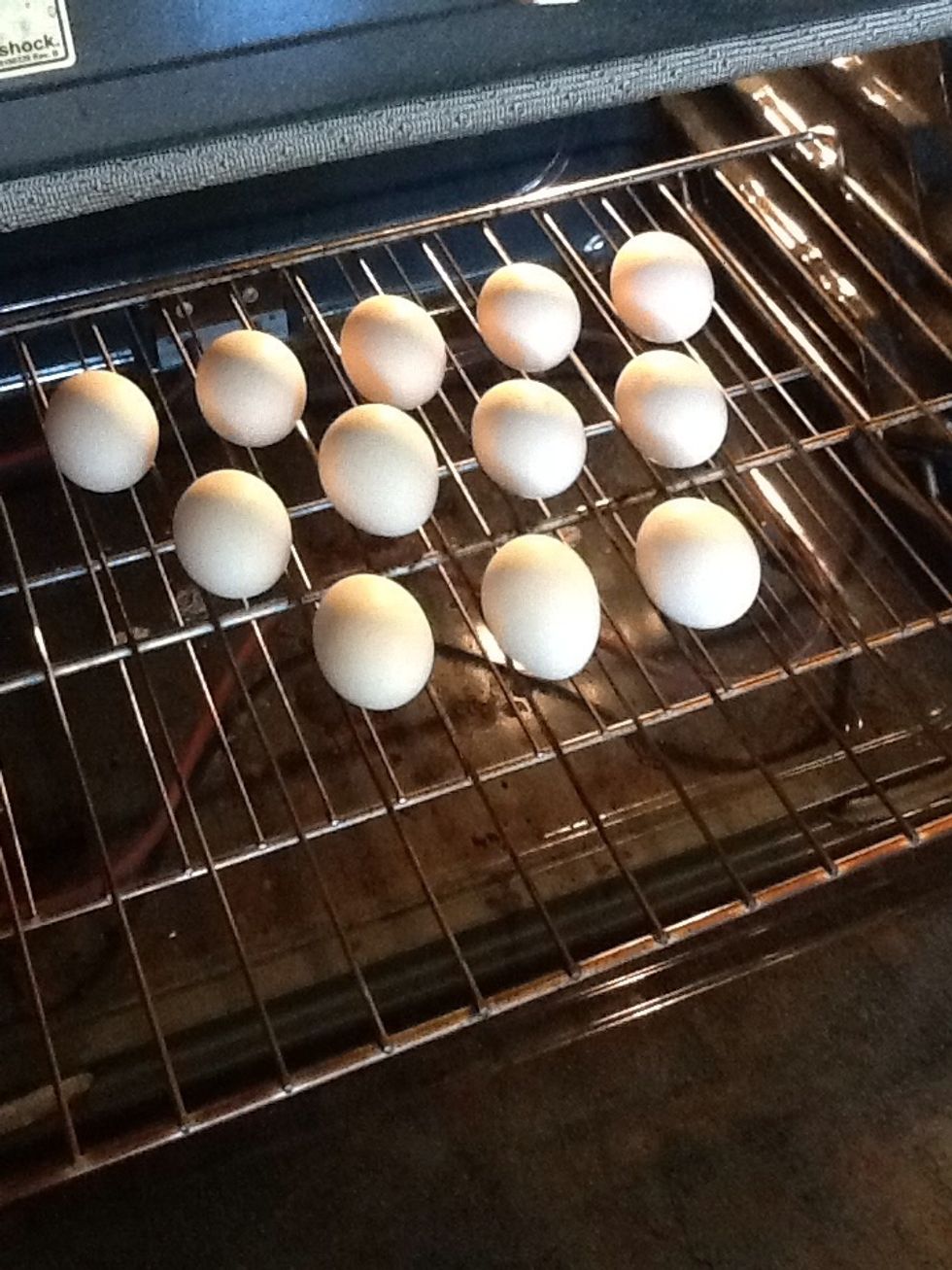 Place eggs right on the rack like this.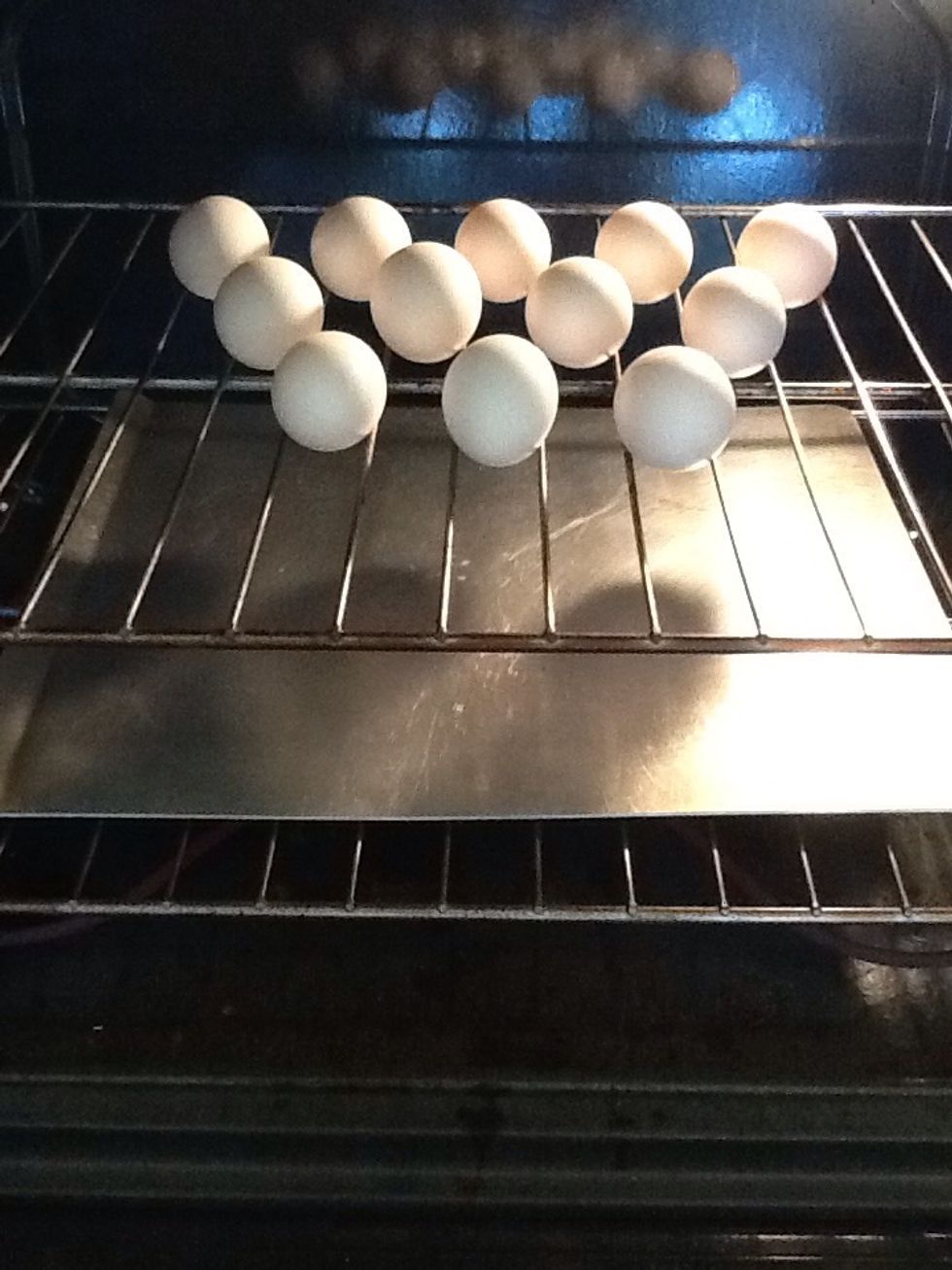 Place a cookie sheet underneath to catch any residue should the eggs crack while baking. Bake for 30 minutes.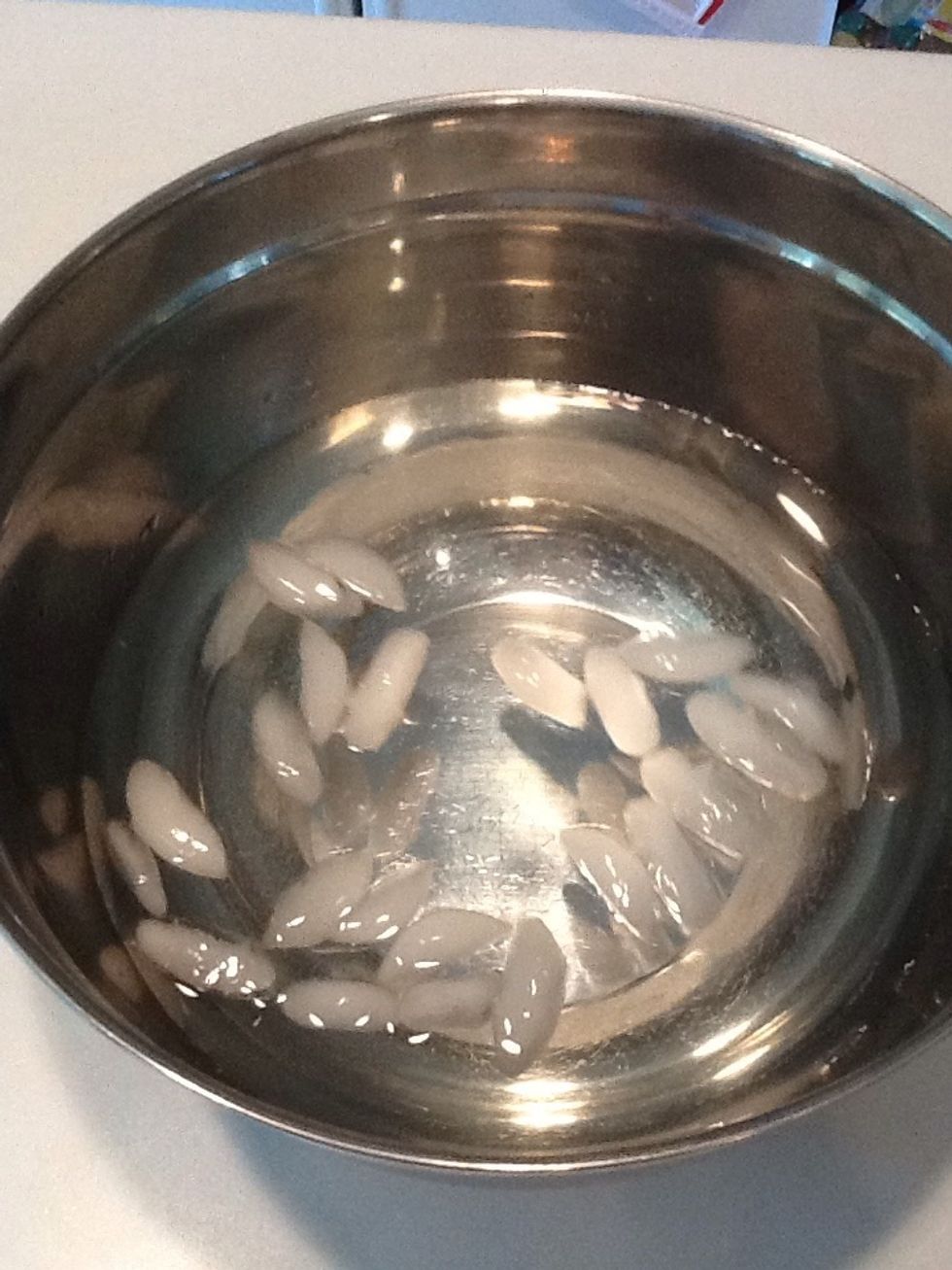 Prepare a bowl of ice water. You will put eggs in here when they are done cooking.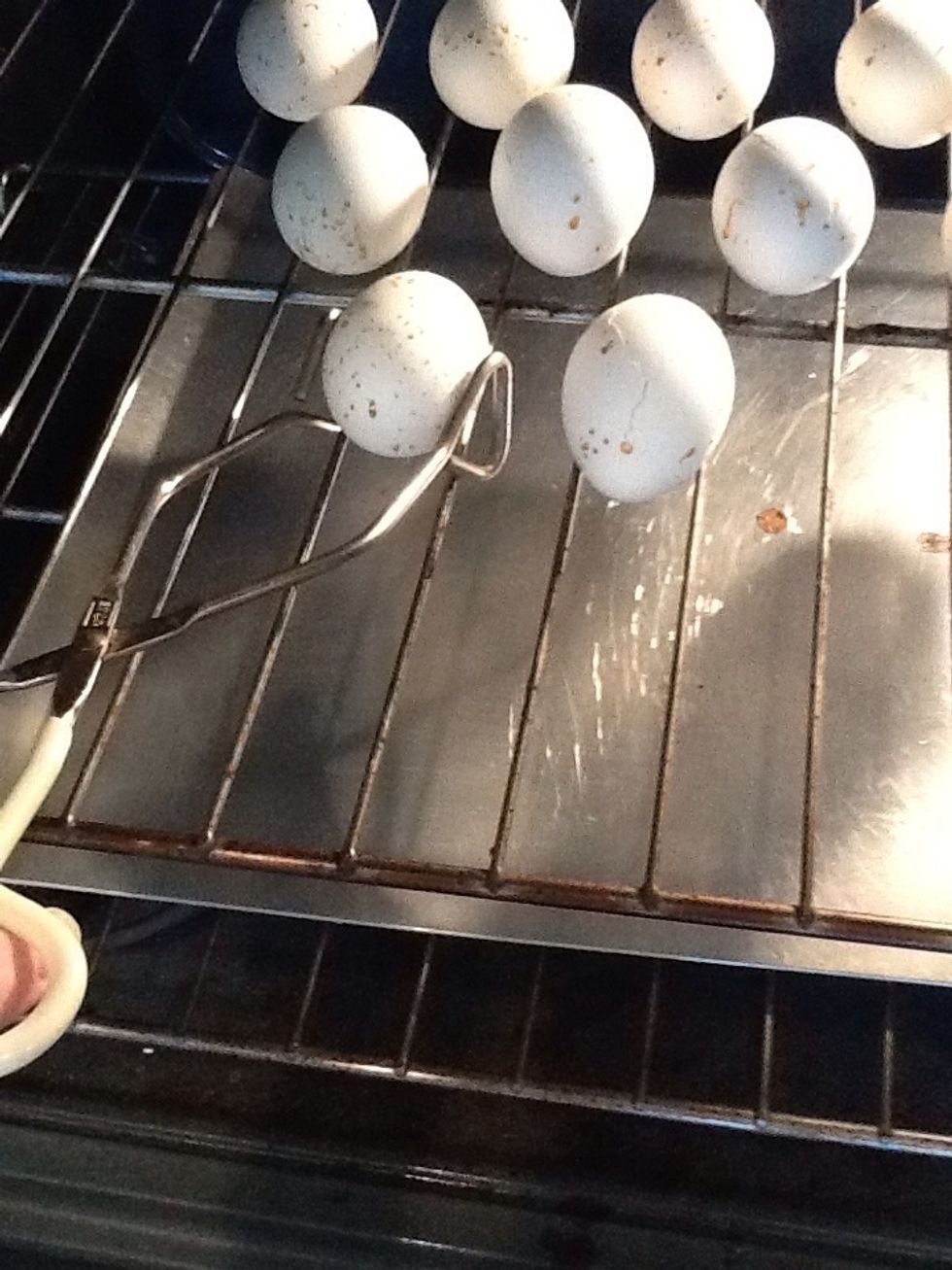 When eggs are fully cooked, remove them with metal tongs. The eggs may be spotted, but that's OK.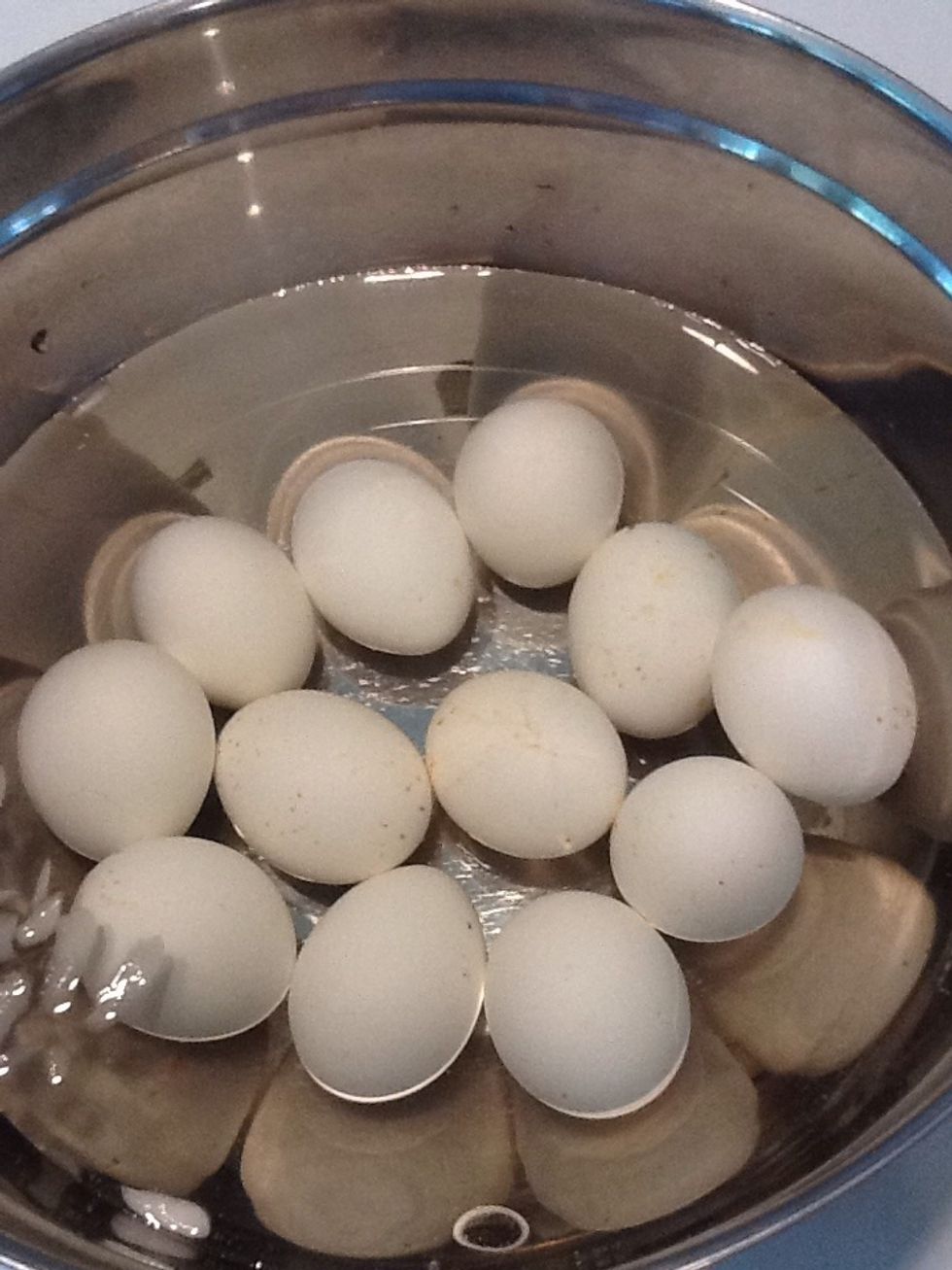 Place eggs in ice water for 10 minutes. The spots will start to wash away like magic!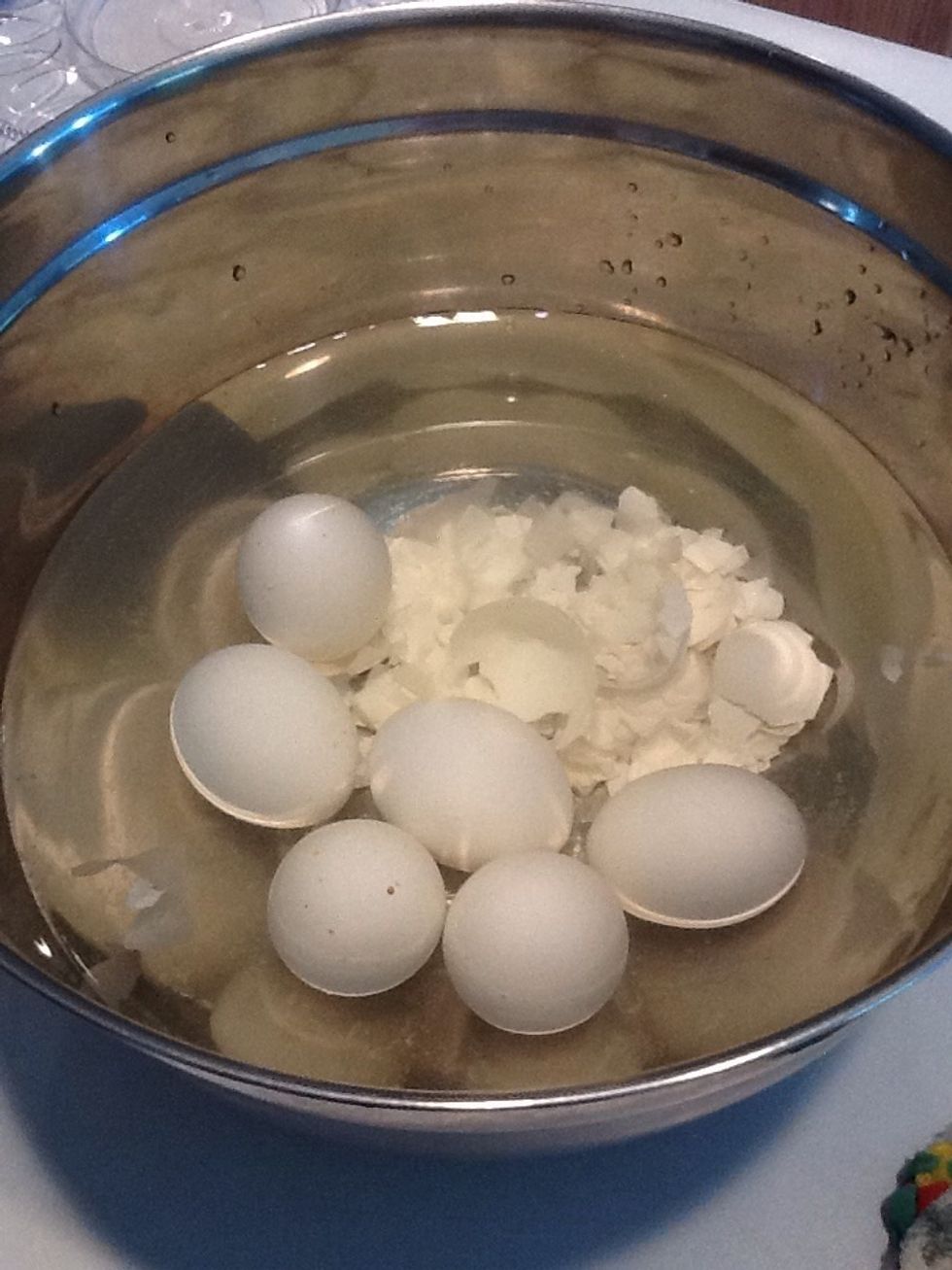 Peel eggs.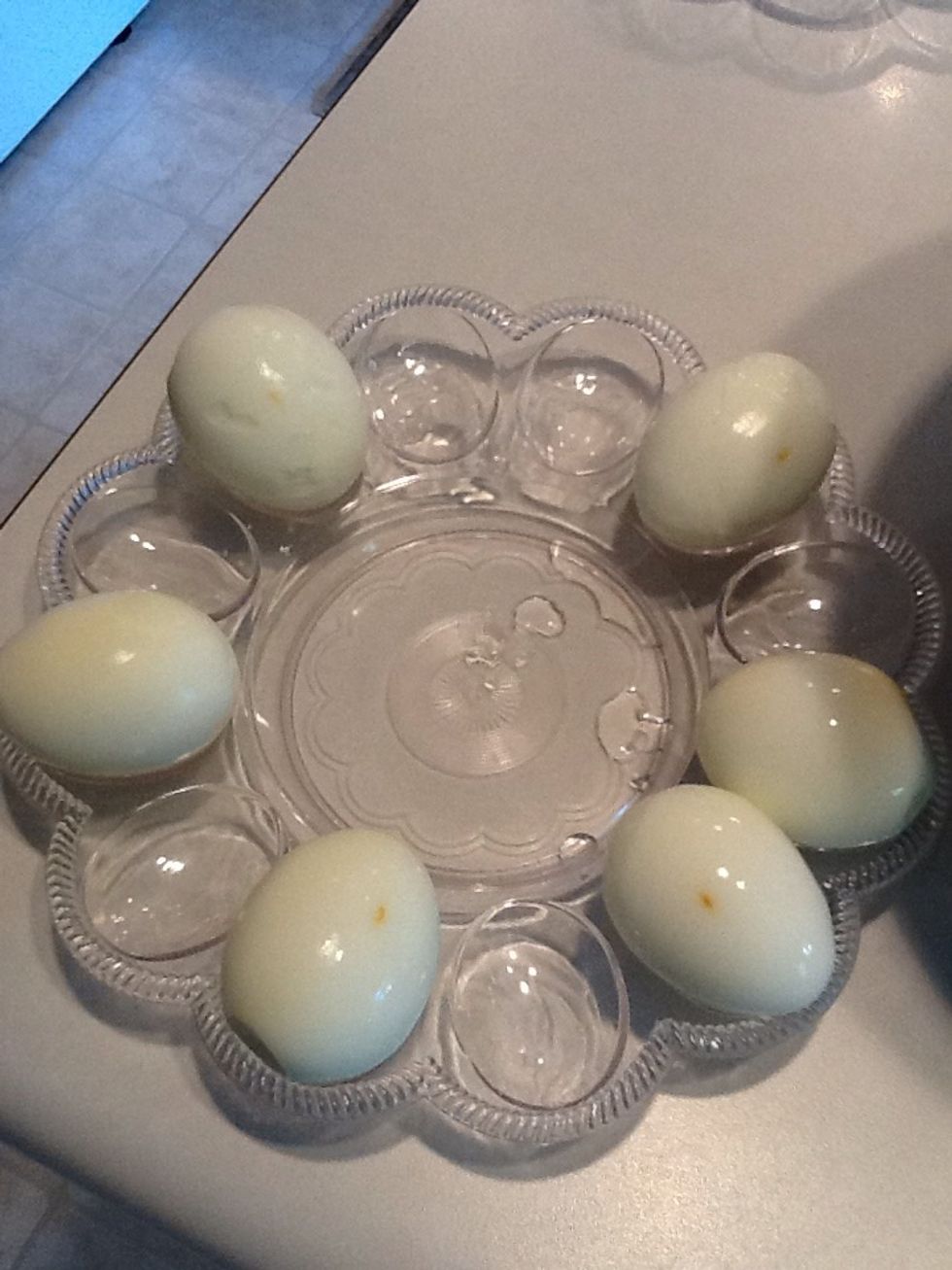 Eggs may have a small brown spot on the outside, but this is normal and won't affect the taste at all.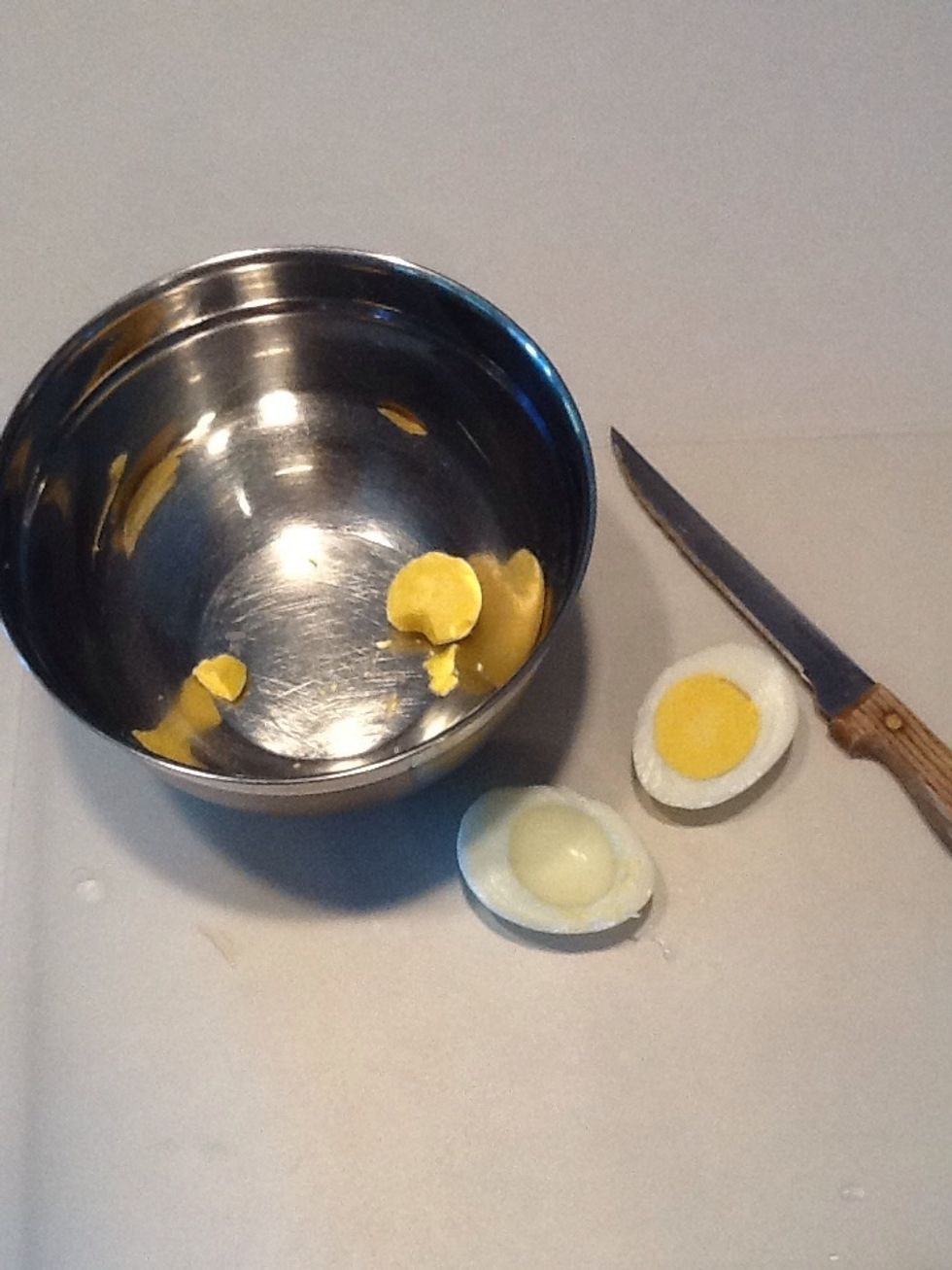 Slice eggs lengthwise. Remove yolk and place in mixing bowl. Place egg white in a deviled egg container or holder.
Mash egg yolk with fork.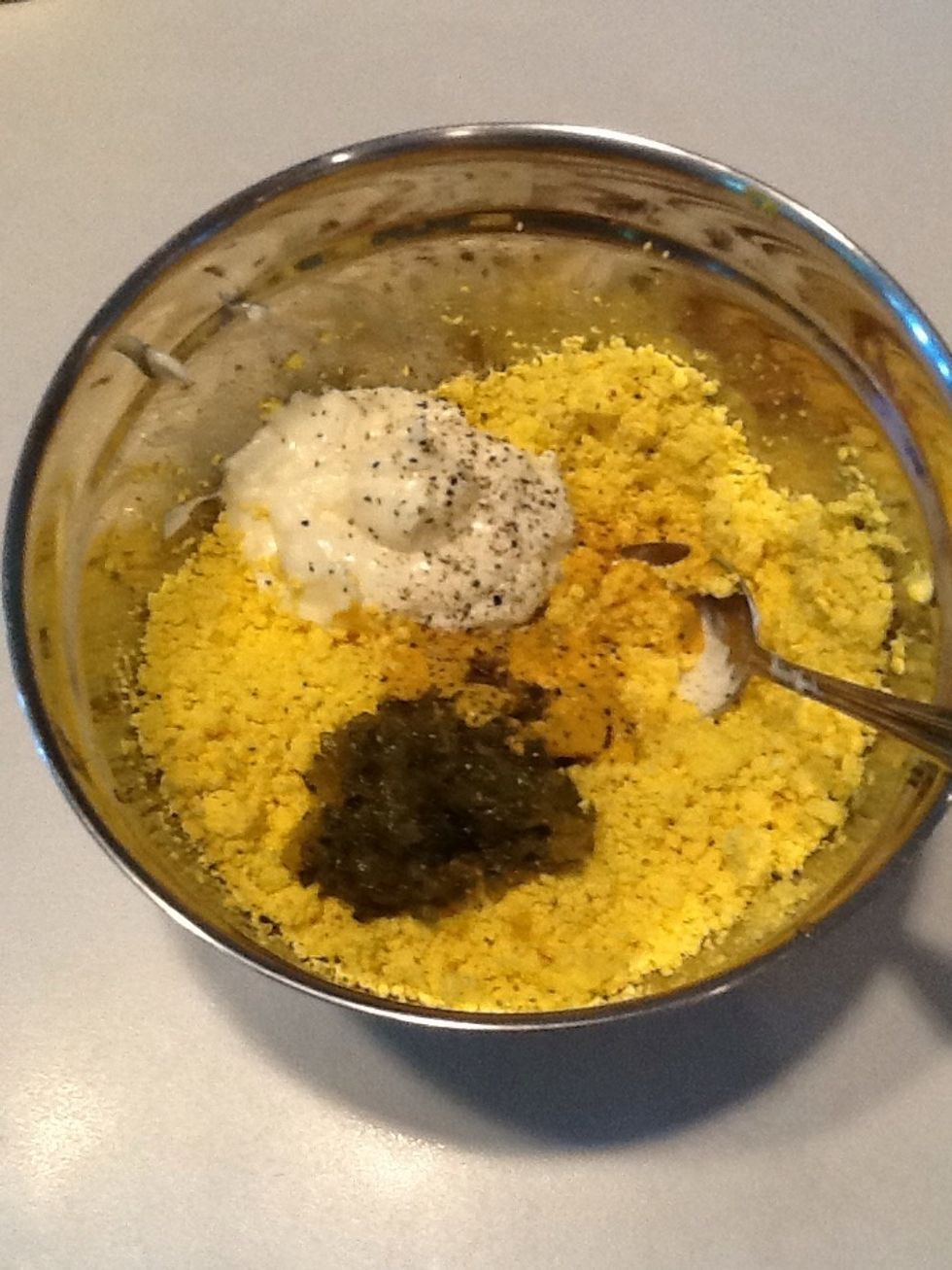 Add relish, mayo, slaw dressing, and mustard.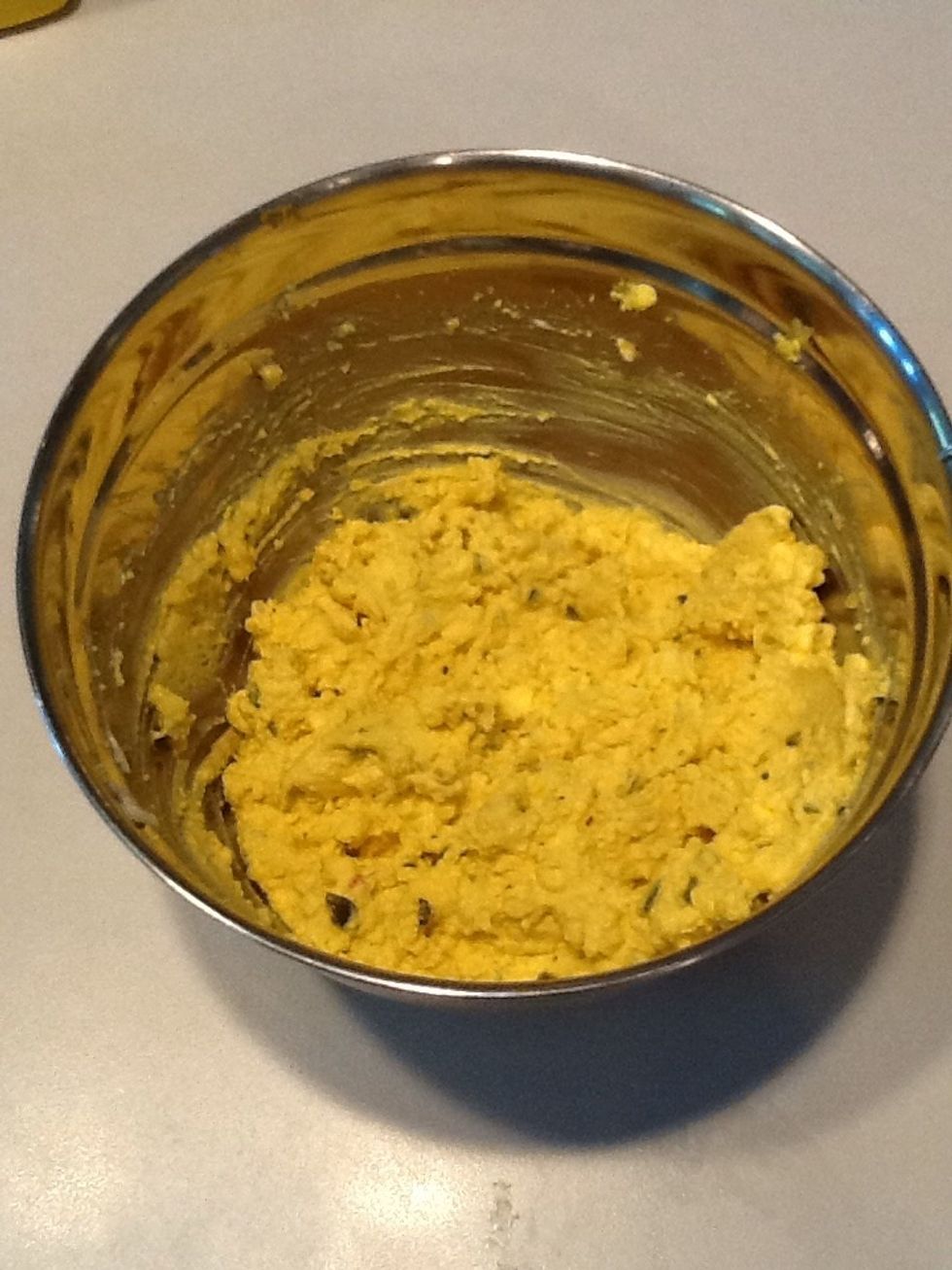 Stir well. If you want it creamier, add a little more mayo.
Put mixture in a ziplock bag.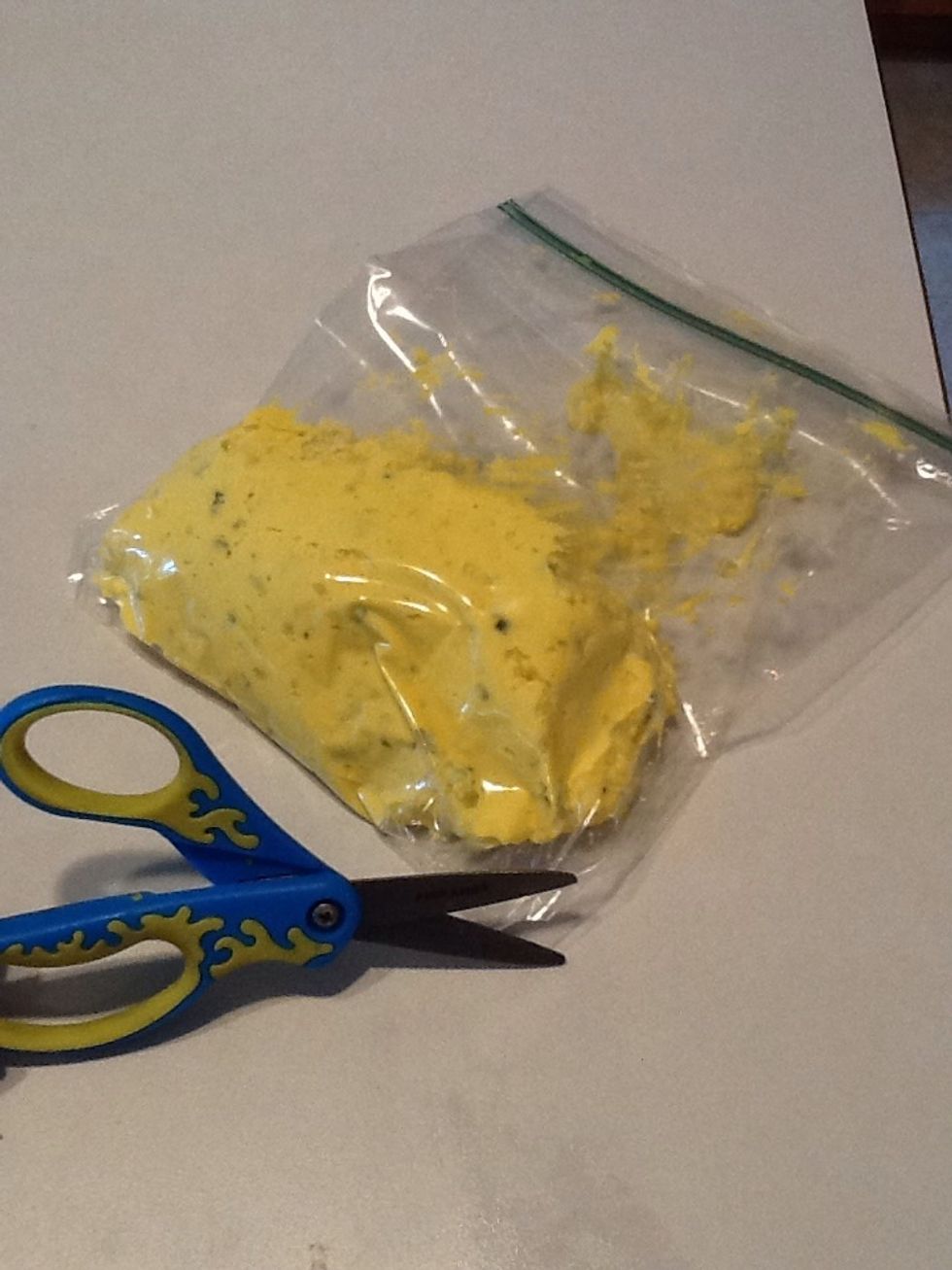 Snip off one corner of the bag.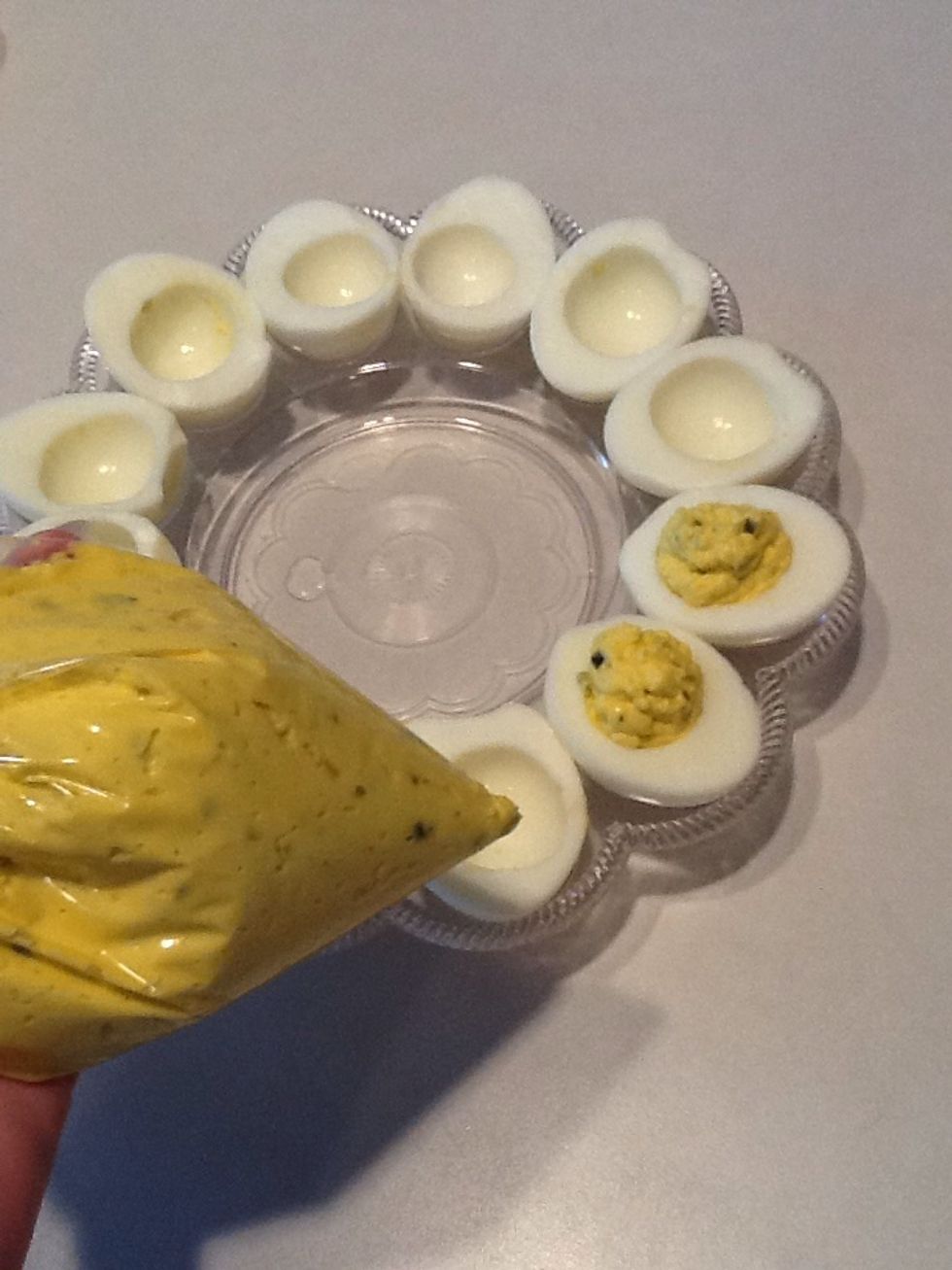 Grasping the opposite end of the bag, squeeze mixture into each egg white.
When finished, sprinkle with paprika if you like. We make half with and half without.
Serve and enjoy!
12.0 Eggs
2.0Tbsp Sweet relish
2.0Tbsp Mayonnaise
1/2tsp Mustard
1.0Tbsp Marzetti's Slaw dressing (or salad dressing)
Salt and pepper
Paprika (optional)