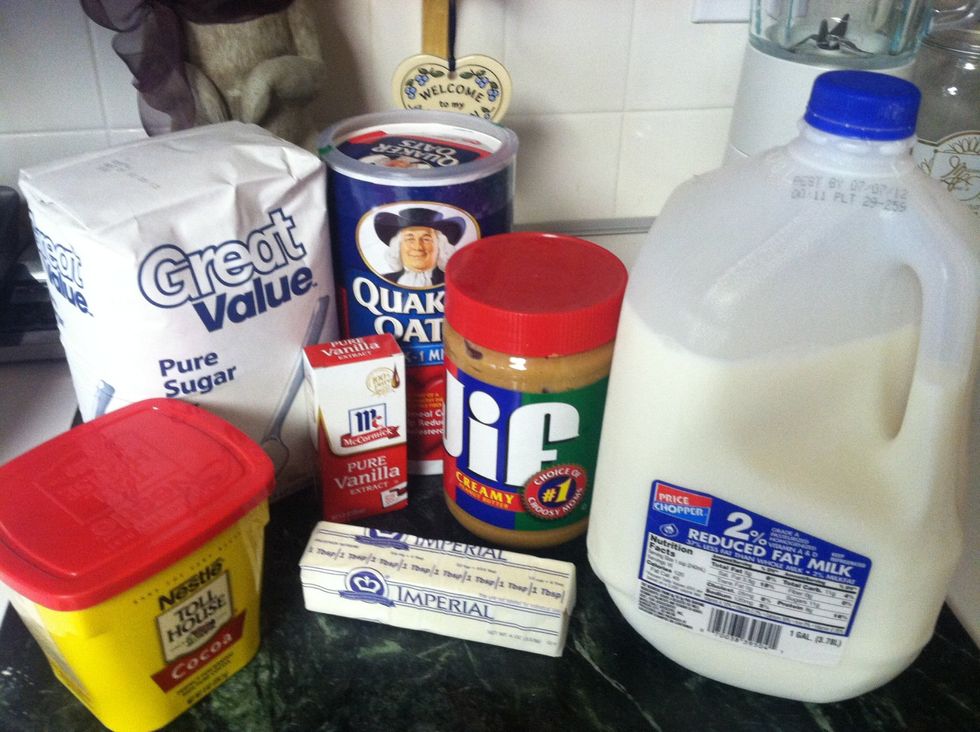 Gather all your supplies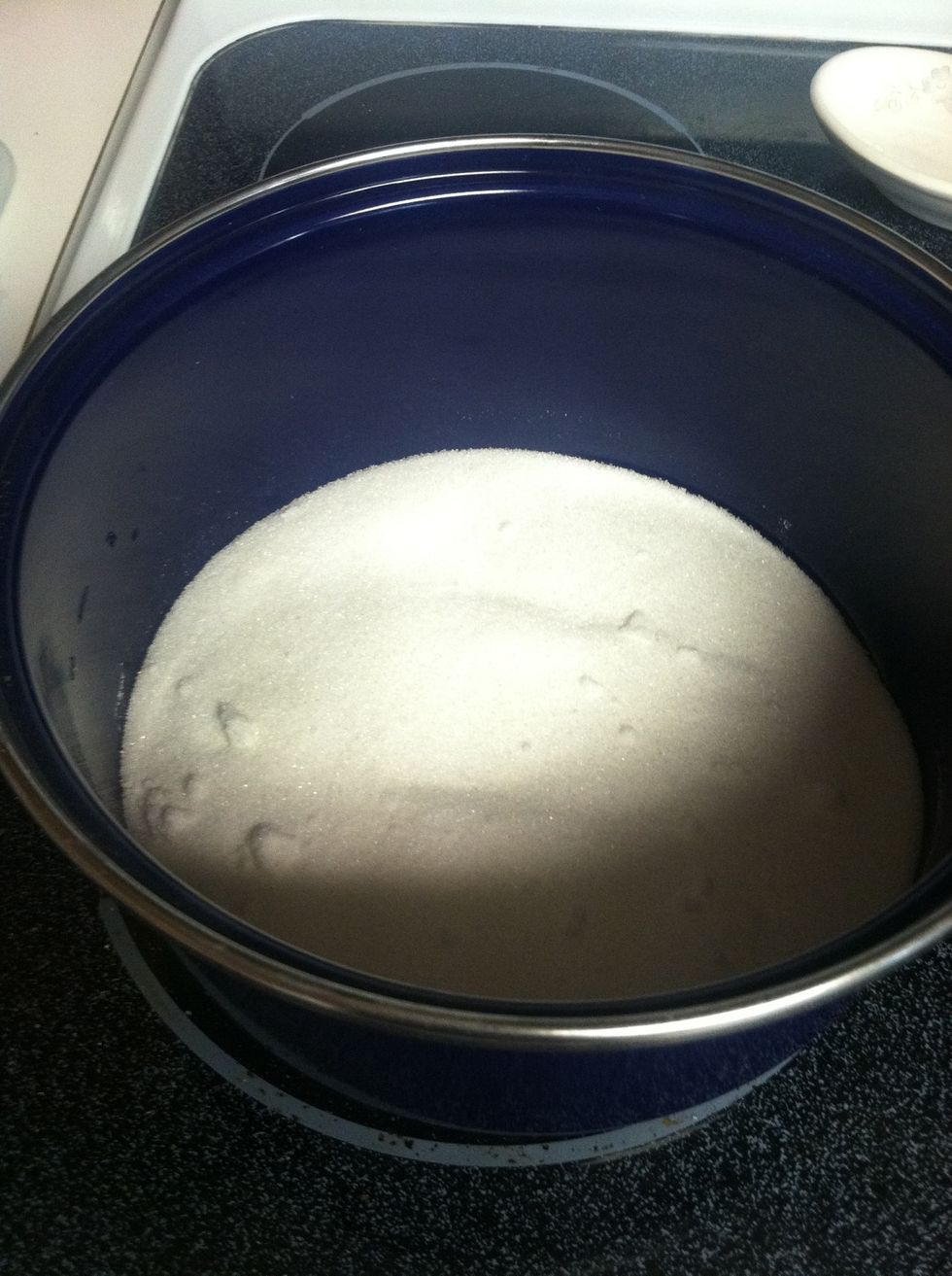 Put 2 cups of sugar in a heavy saucepan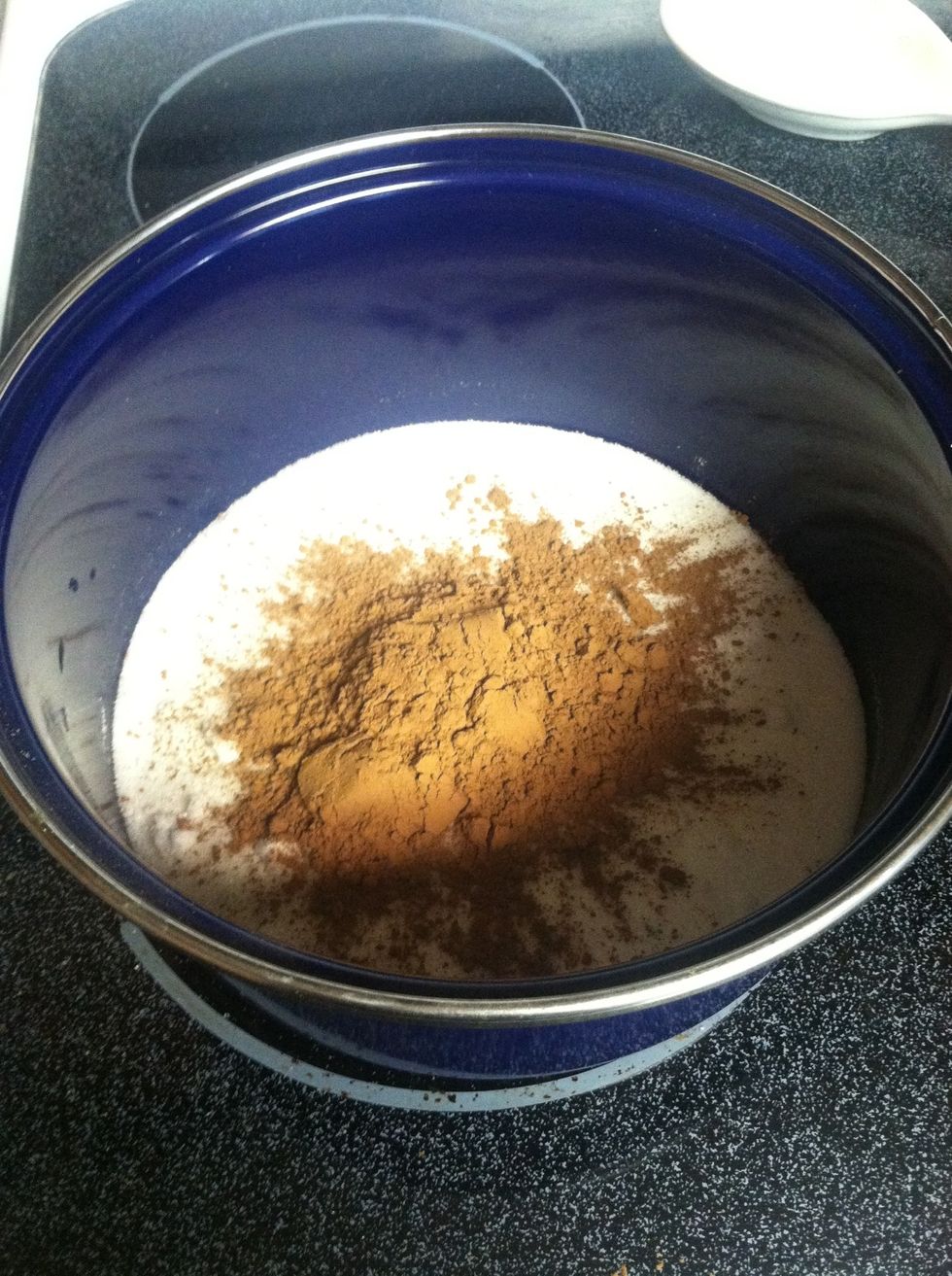 Add your 4 tablespoons of cocoa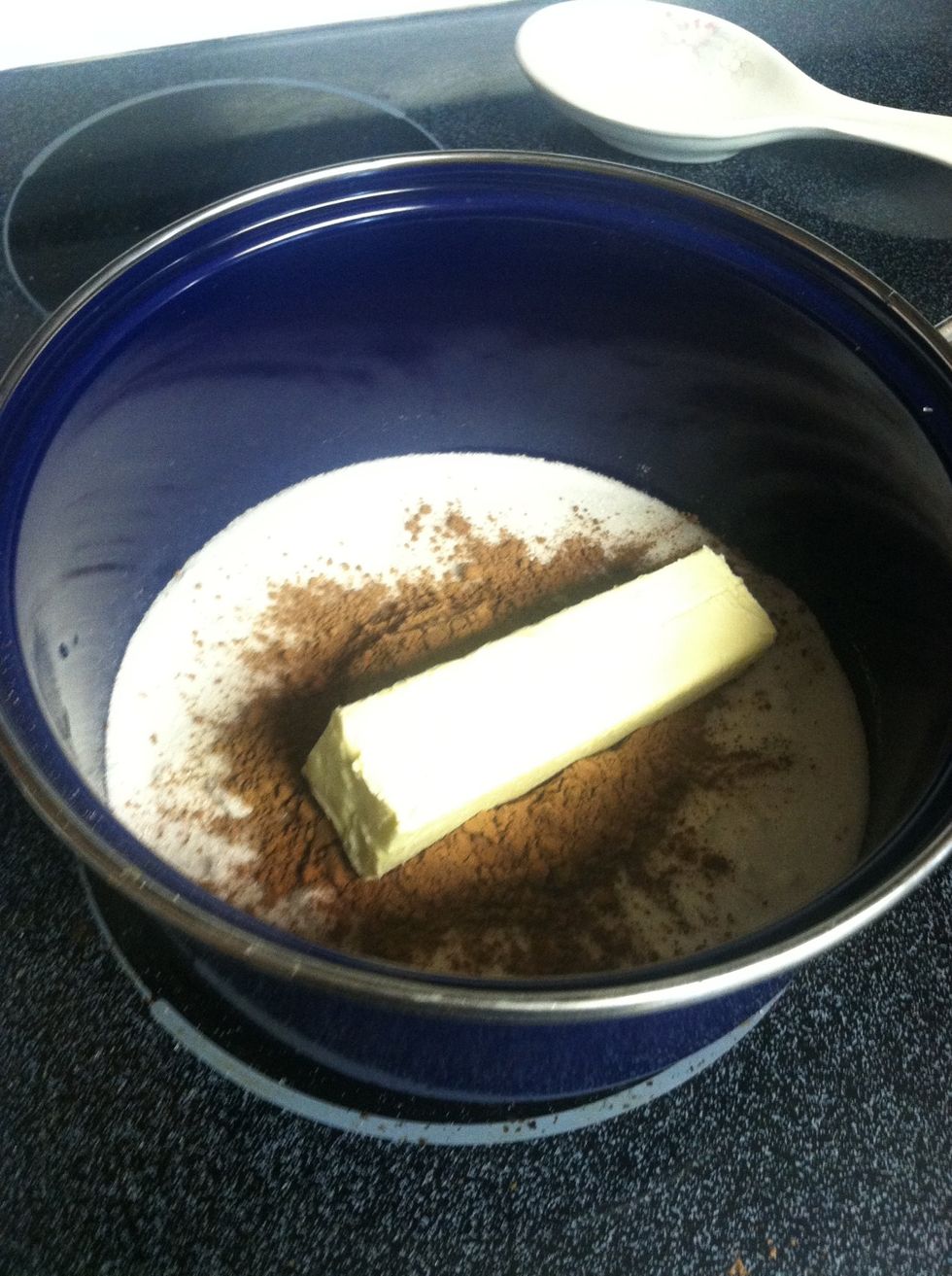 Add 1 stick of butter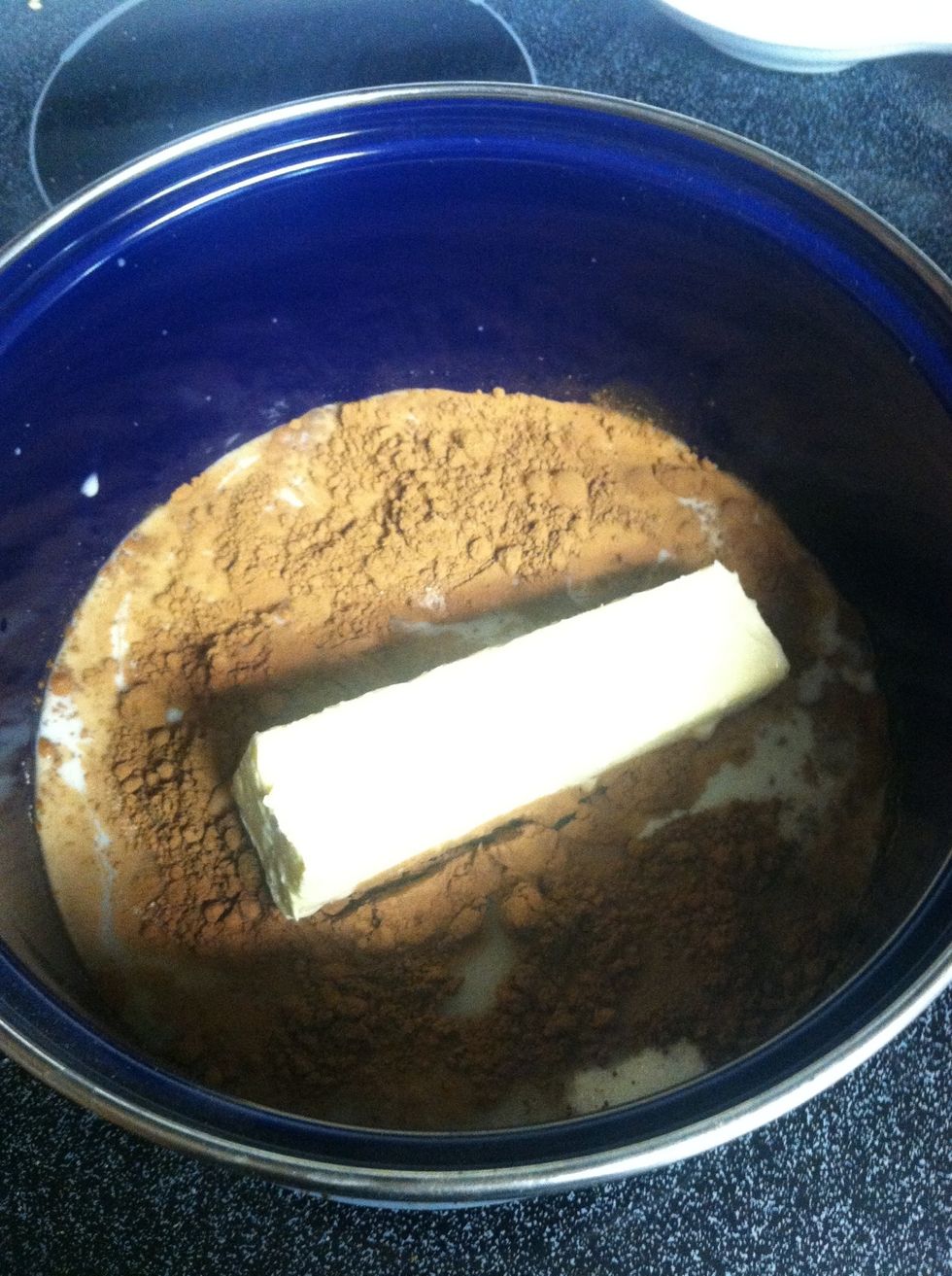 And 1/2 cup of milk
Bring to a boil. Once it's boiled, keep it boiling on the heat and let sit for 1 minute.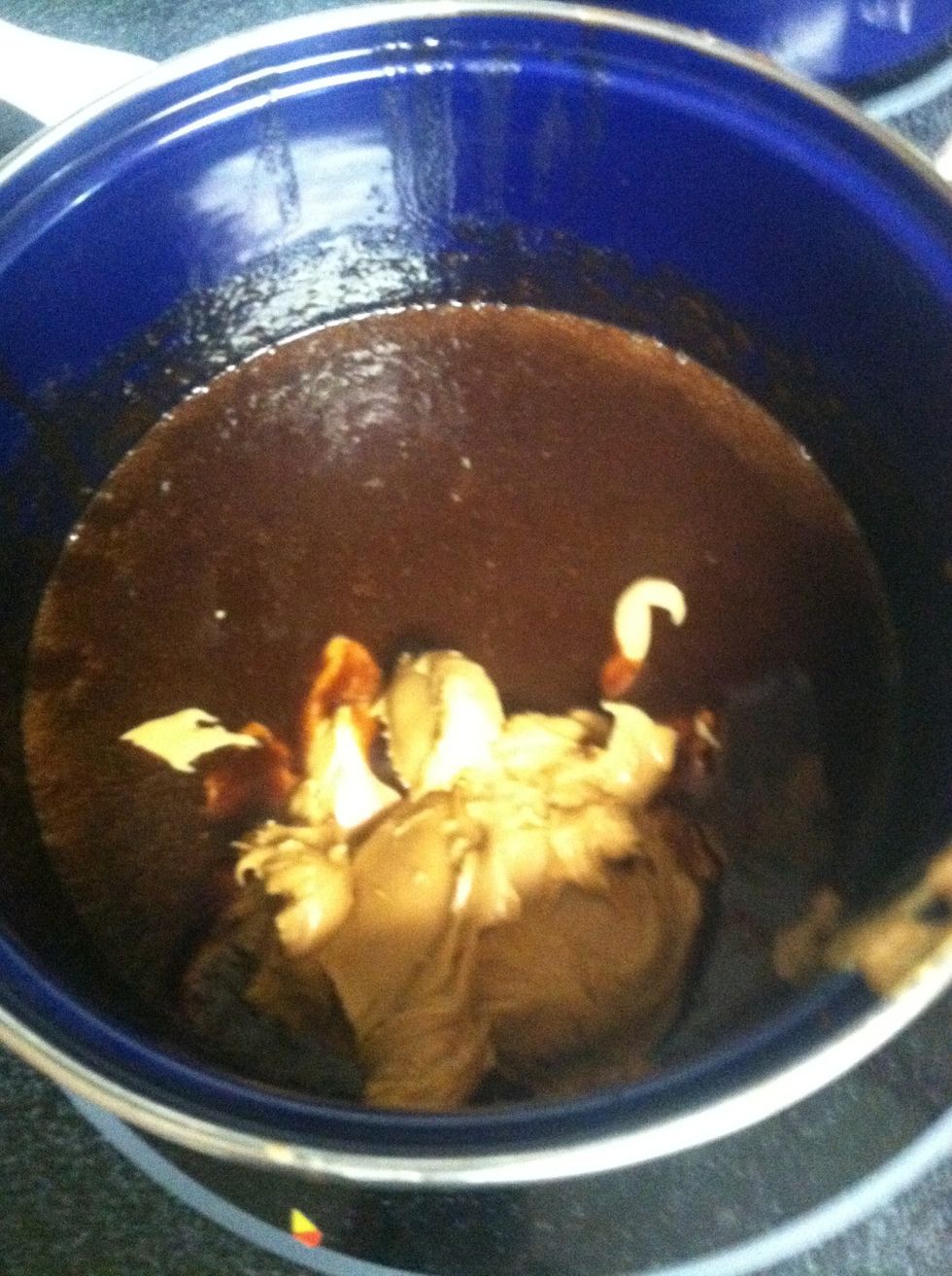 After the minute passed, REMOVE from heat and add 1 cup of peanut butter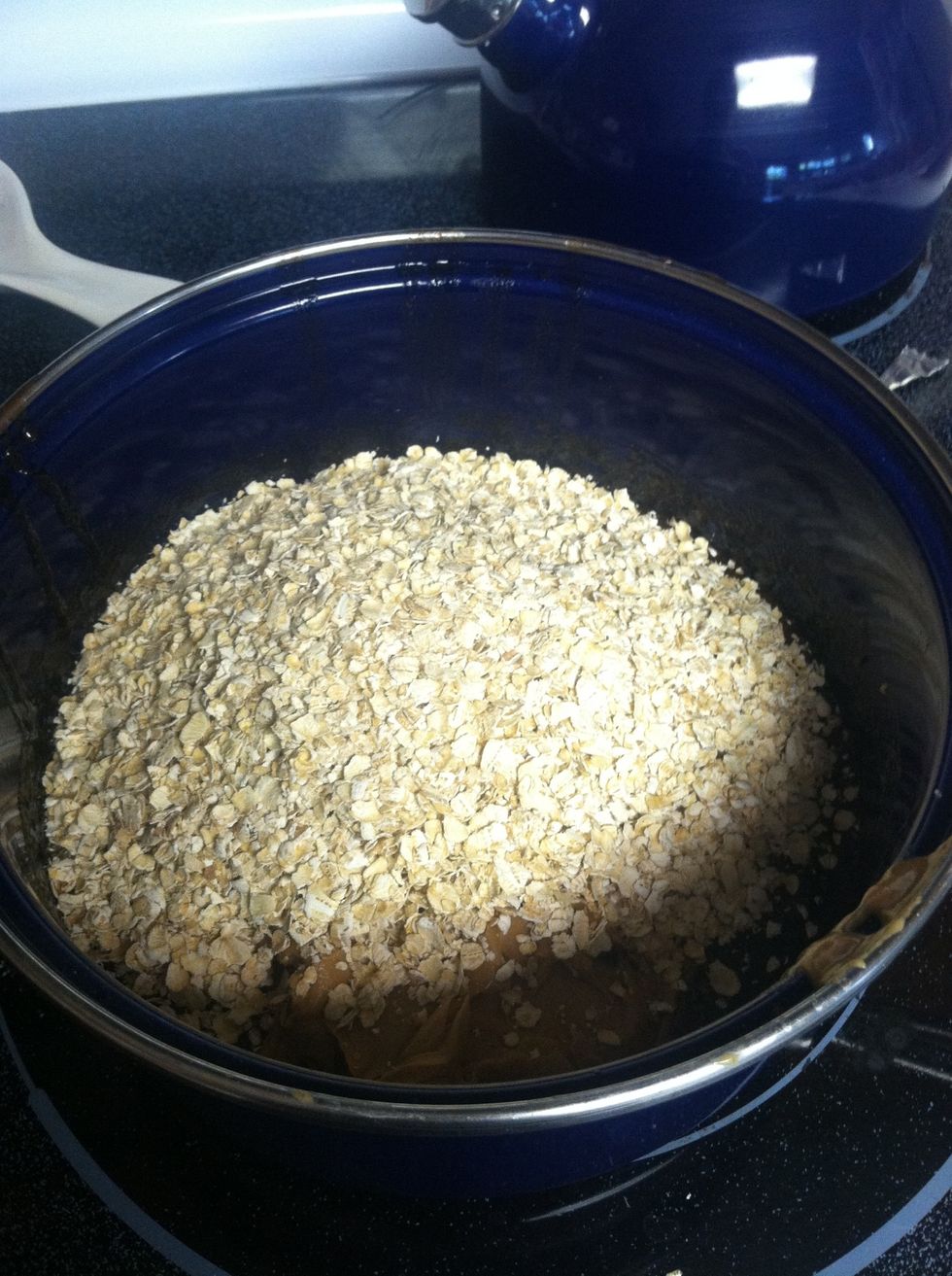 3 cups of oatmeal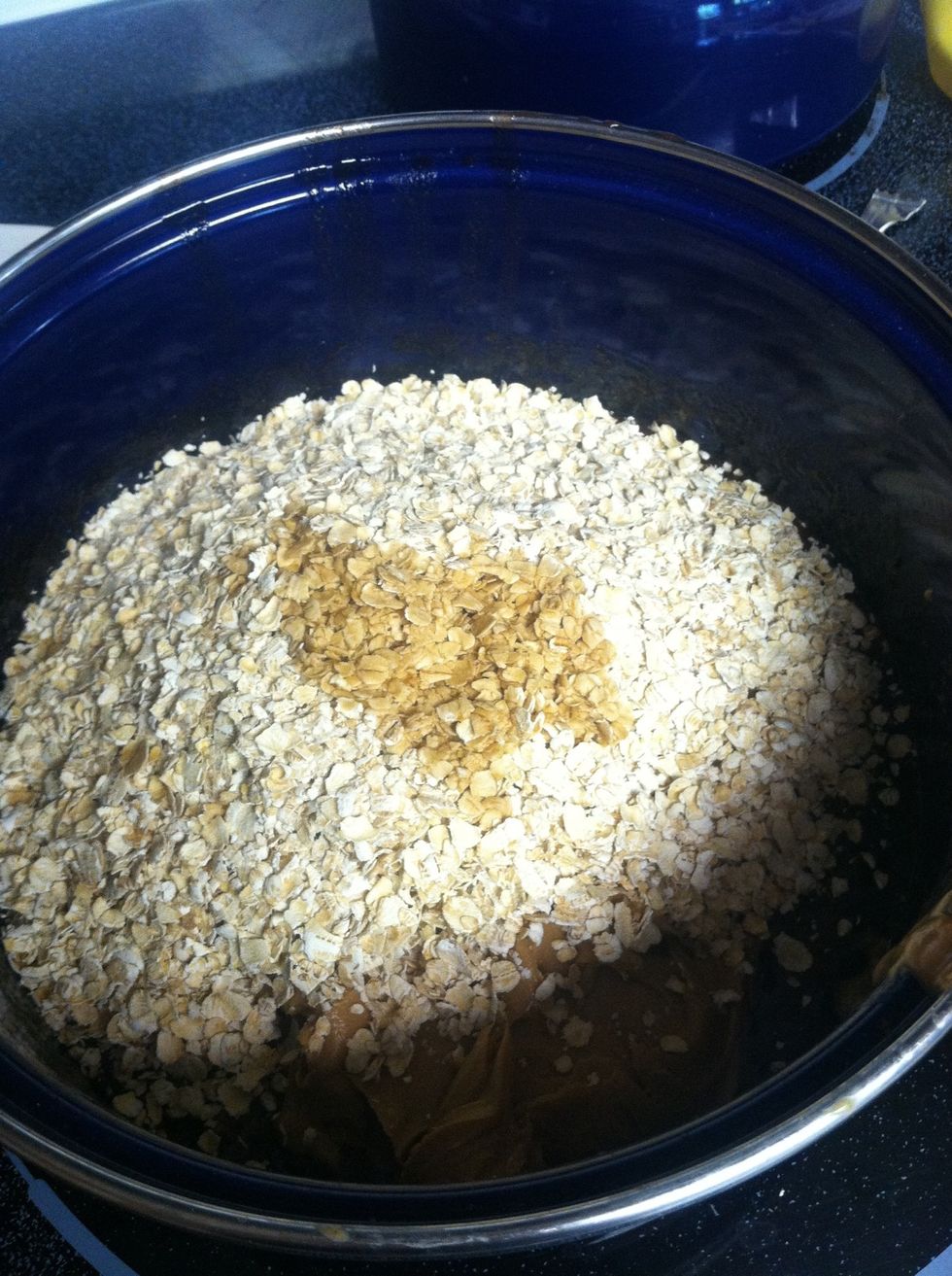 And 1 tablespoon of vanilla
Mix mix mix(: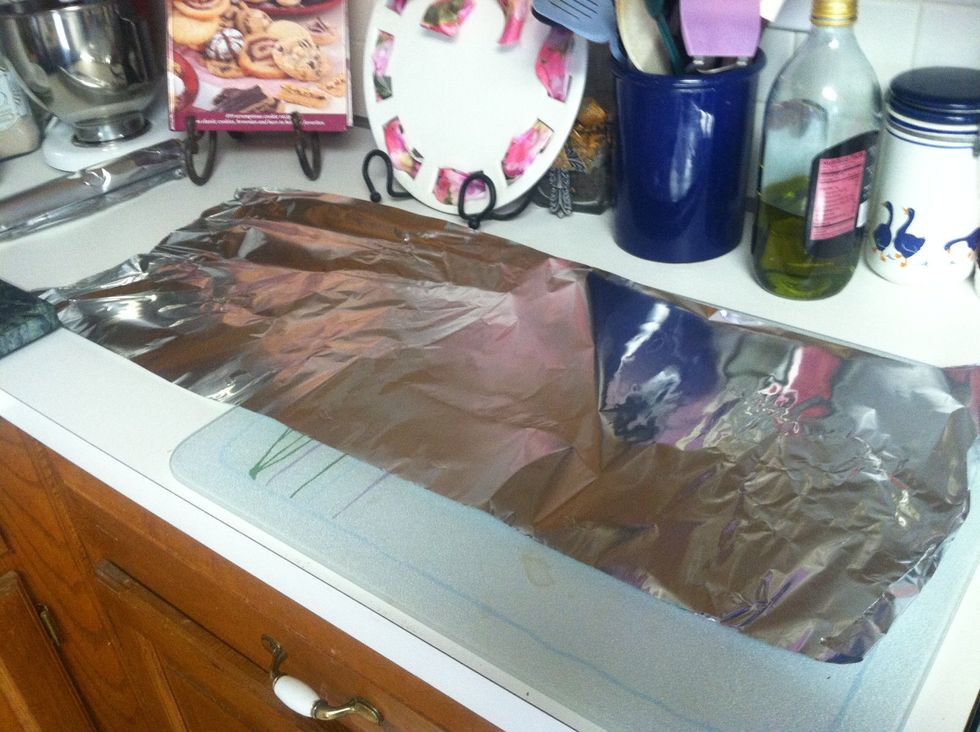 Get your aluminum foil. Waxed paper will also work, but I didn't have any (: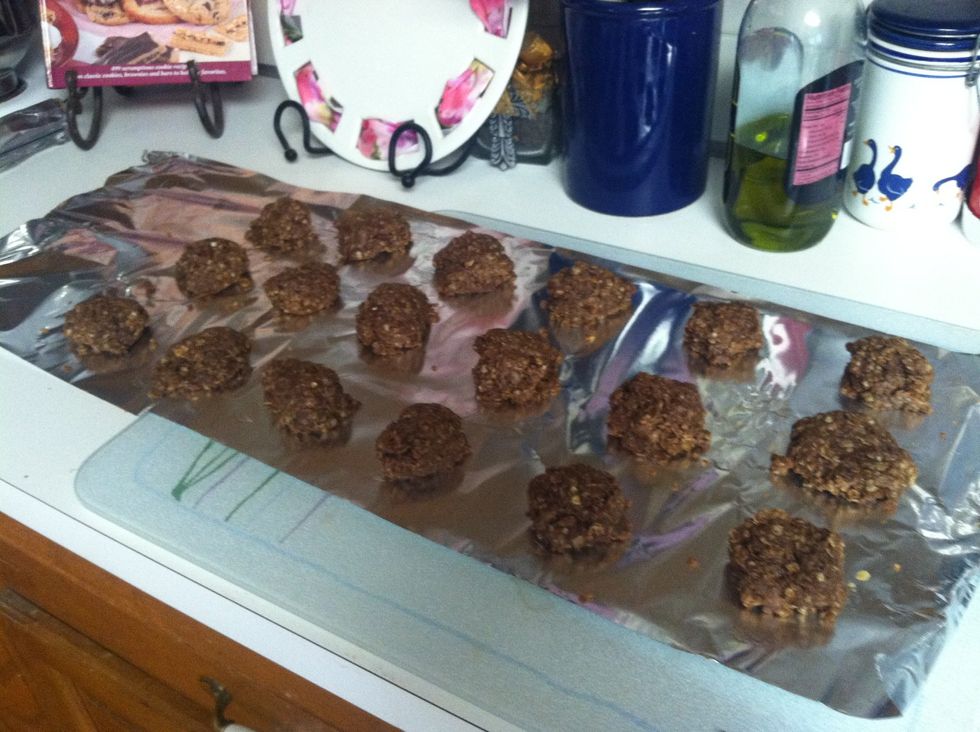 And put spoonfuls of the cookie batter on the foil. Mine made 18 cookies, but it depends how big or small you make the cookies.
Let sit for about 20-30 minutes or until hardened and enjoy!!
2.0c Sugar
4.0Tbsp Cocoa
1.0 Stick of Butter
1/2c Milk
1.0c Peanut Butter
1.0Tbsp Vanilla
3.0c Oatmeal
Aluminium Foil