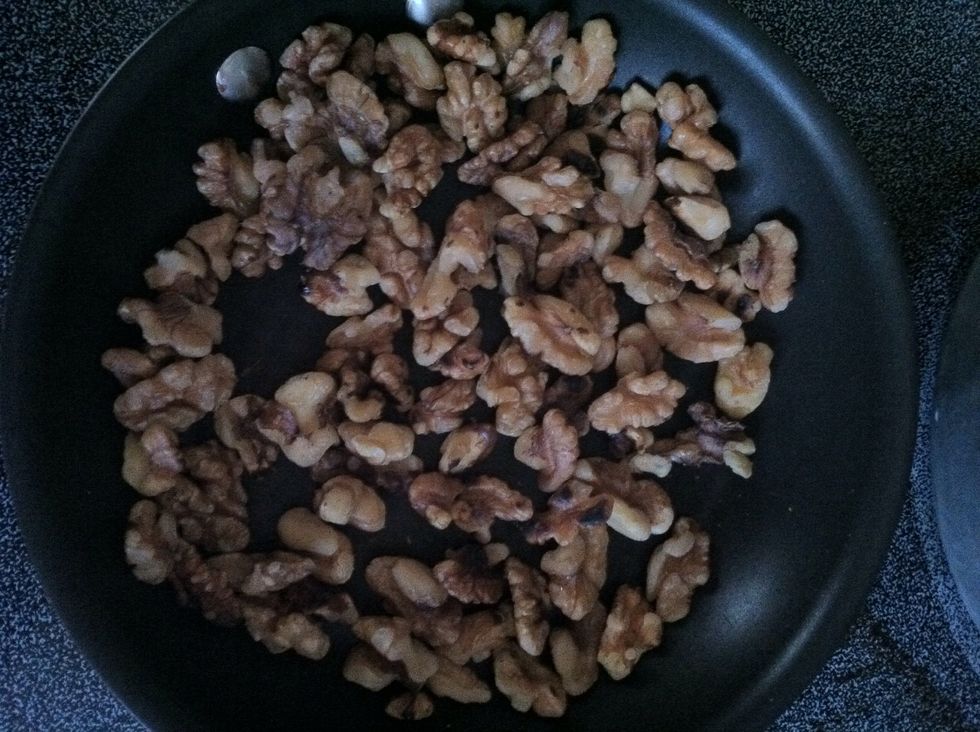 Toast walnuts. Keep and an eye on them and stir often to keep from scorching.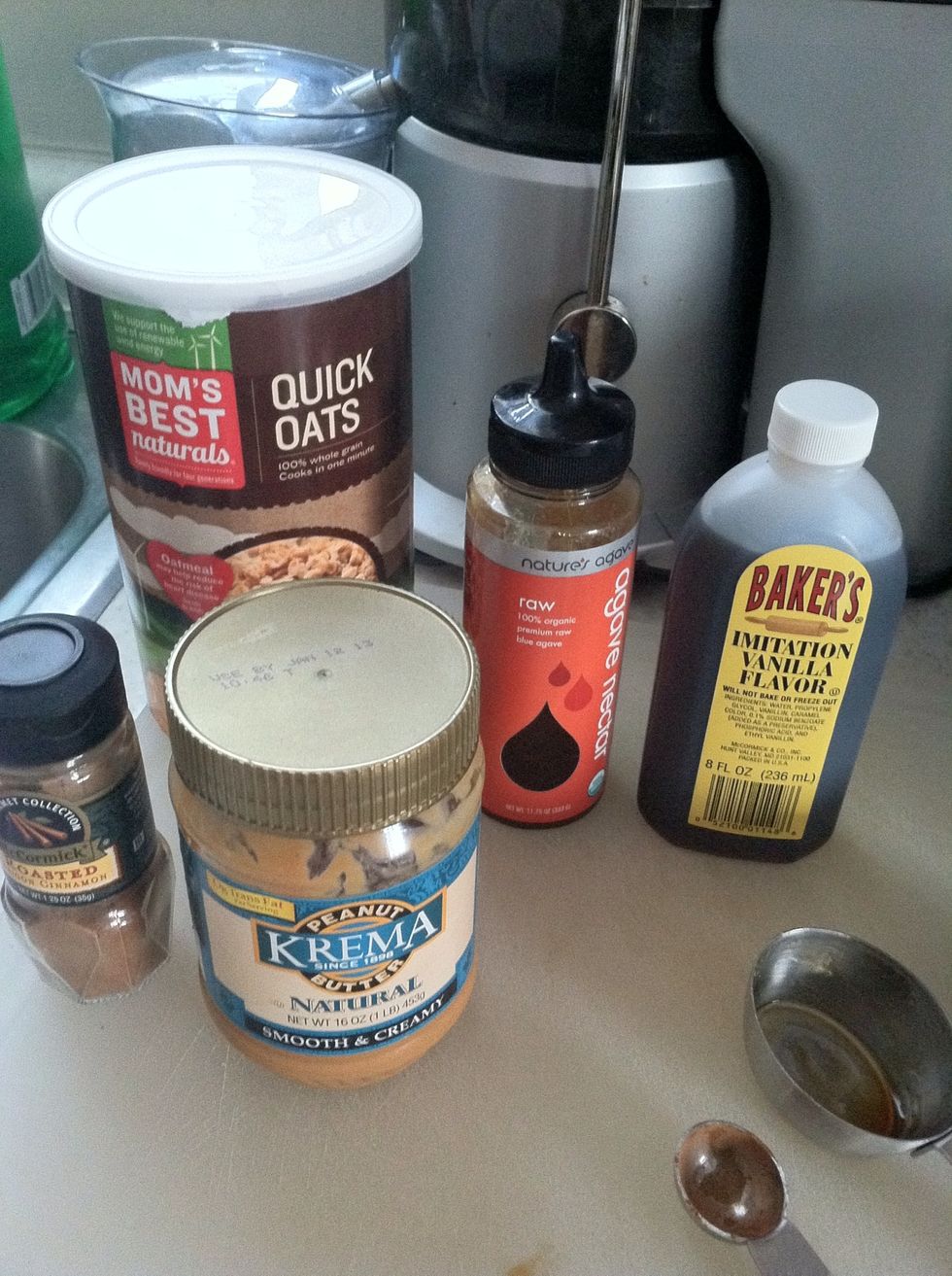 Measure all other ingredients. **Any other nut or nut butter can be added or substituted in this recipe.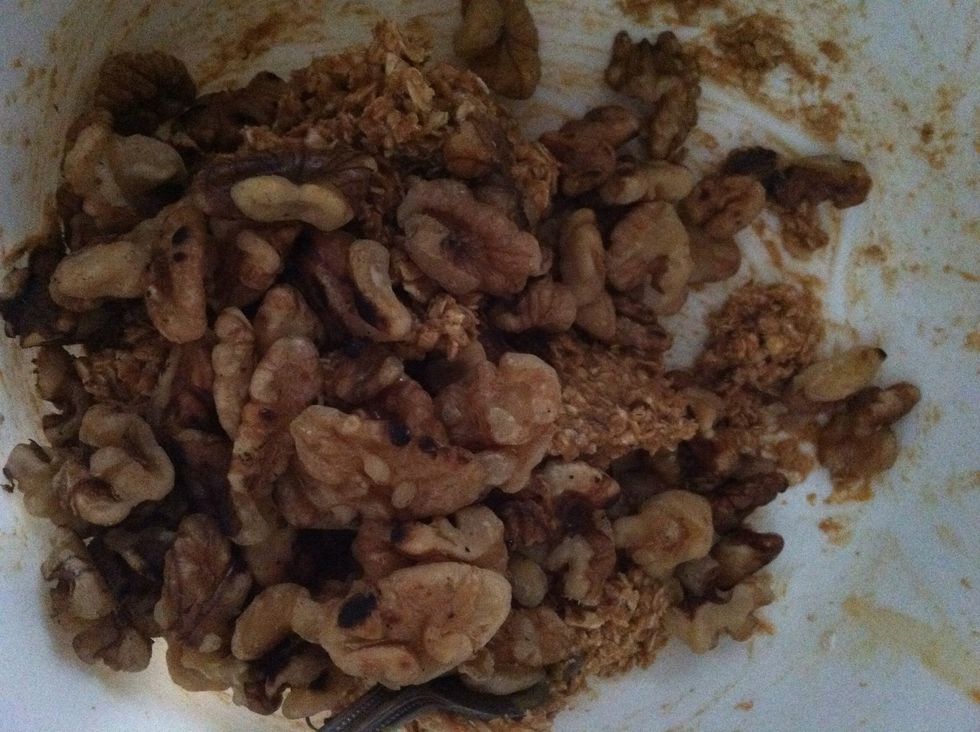 Place all ingredients in bowl. Moisten your hands slightly and mix to form little balls. Place on a serving bowl or plate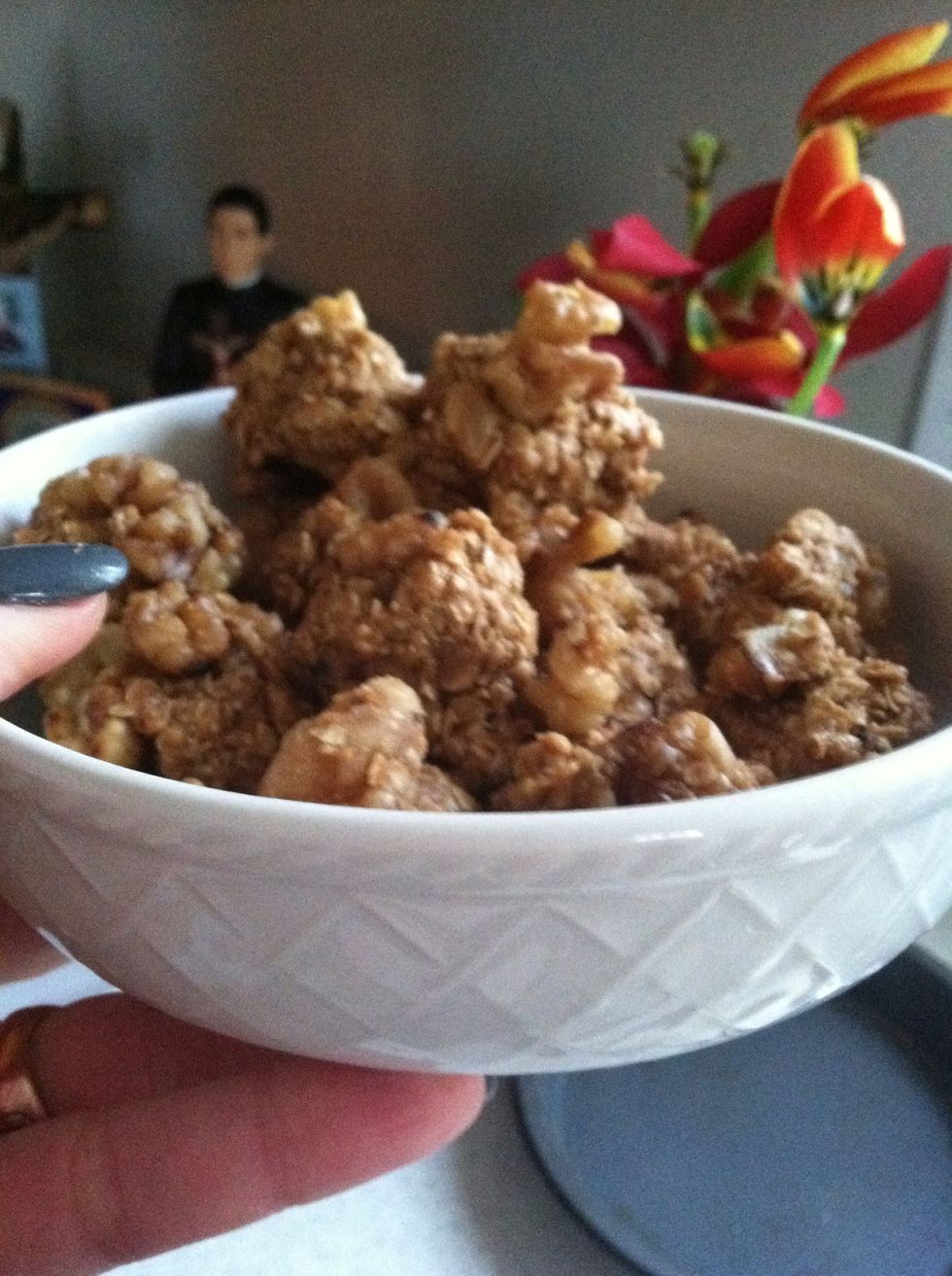 Ta da! Fast. Easy. Healthy and most important delicious!
2.0c Instant oats
1/2c Agave syrup or barley syrup
1/3c Peanut butter
1/2c Walnuts
1/2tsp Cinnamon
1/2tsp Vanilla extract