These bars are perfect for a long hike or bike ride. They are chock full of protein, fiber and healthy fats. Unlike packaged energy bars, they are free of additives and preservatives.
21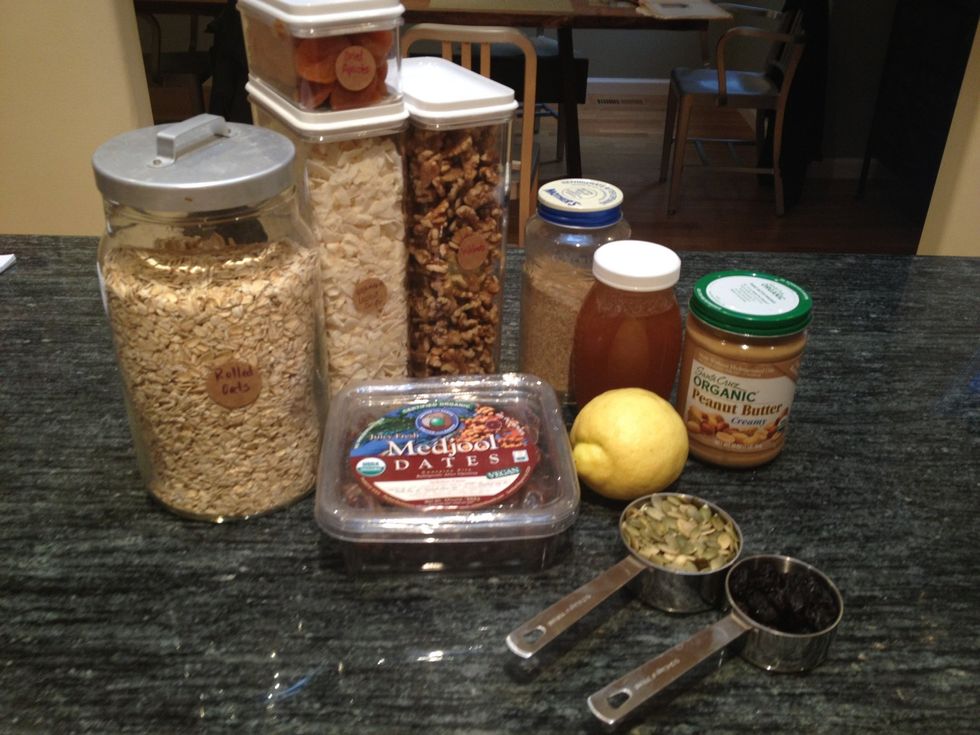 This recipe has a lot of ingredients! Don't be put off by the shear number. I promise that these bars are super easy to make! Feel free to substitute different types of dried fruit and nuts.
Spread the walnuts and the pumpkin seeds in a single layer on a baking sheet.
Bake at 325 for about 8 to 10 minutes. Check frequently to make sure they don't burn.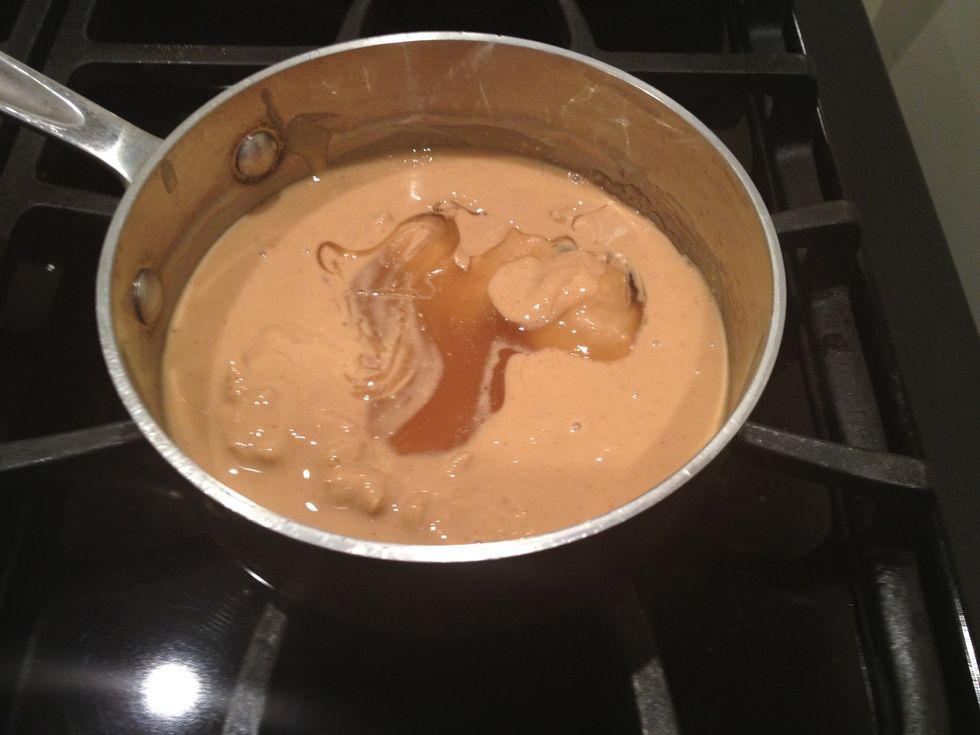 While the walnuts and pumpkin seeds are toasting, you can combine the peanut butter and honey in a small saucepan. Cook over low heat. If you prefer a moister bar, add a tablespoons of coconut oil.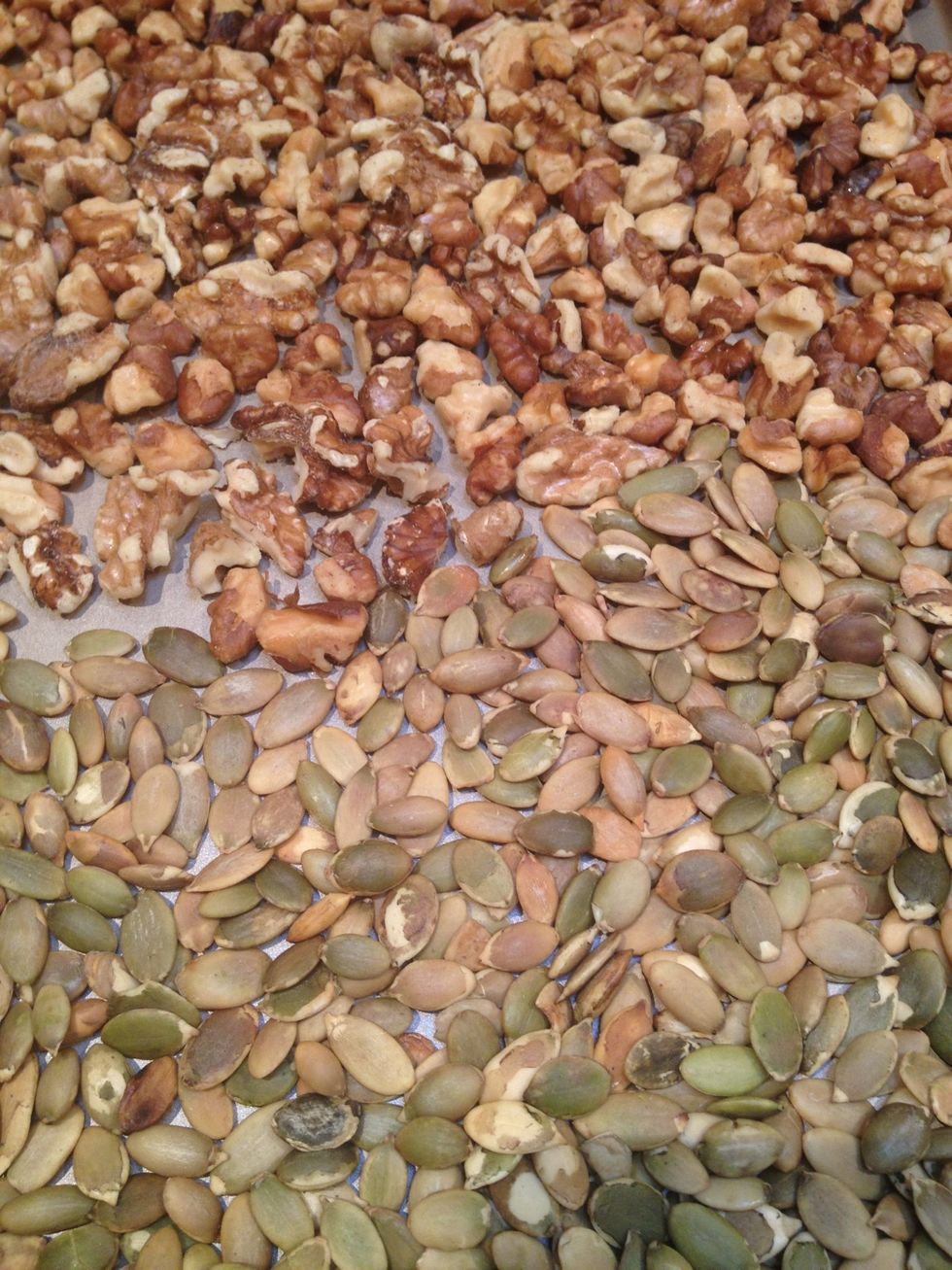 When the walnuts and pumpkin seeds are done, remove from the oven, and set aside to cool.
Now, add the pitted dates, dried cherries and dried apricots to to the food processor.
Pulse for about 30 seconds until all chopped up, and well combined.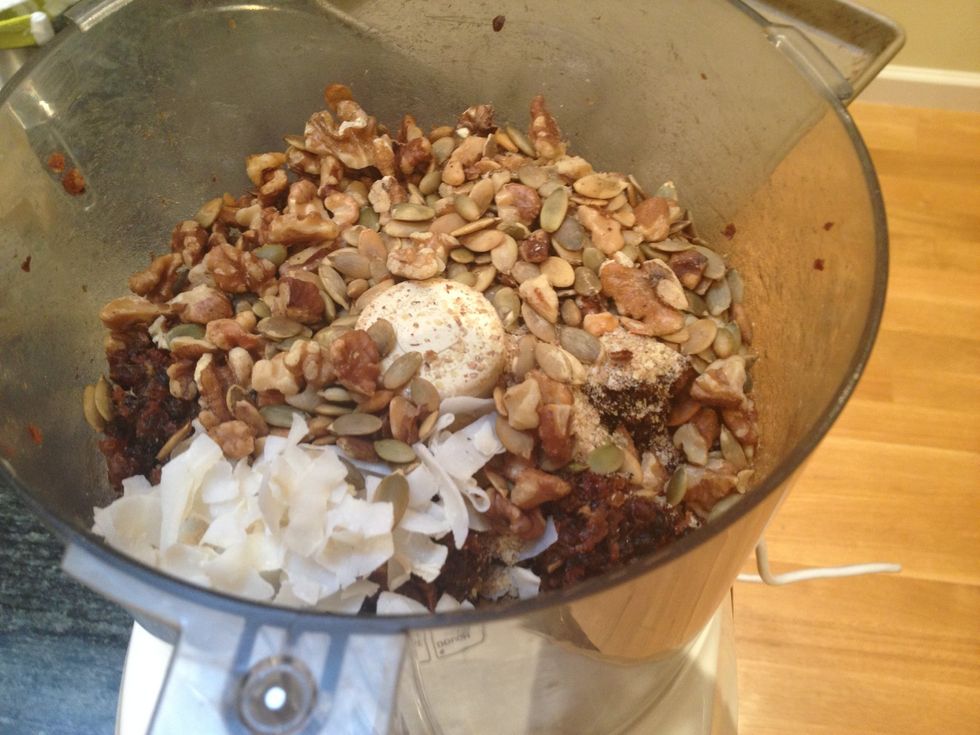 Add the wheat germ, rolled oats, coconut flakes, pumpkin seeds and walnuts.
Pulse until well combined.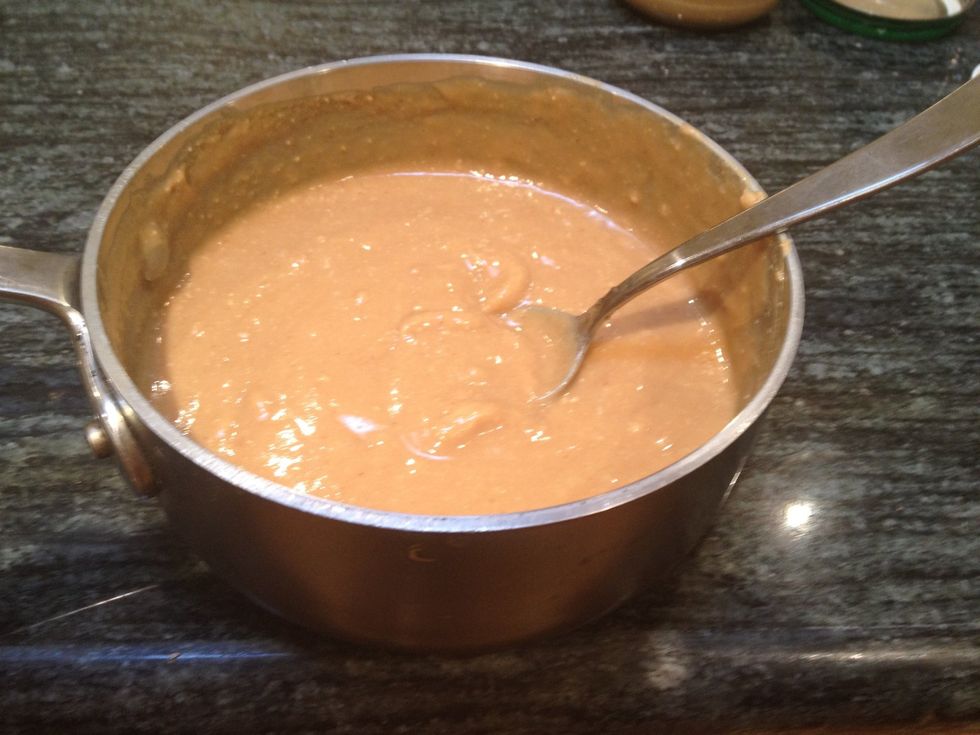 When the peanut butter and honey are well combined, remove from the stove top. The mixture should be pretty runny.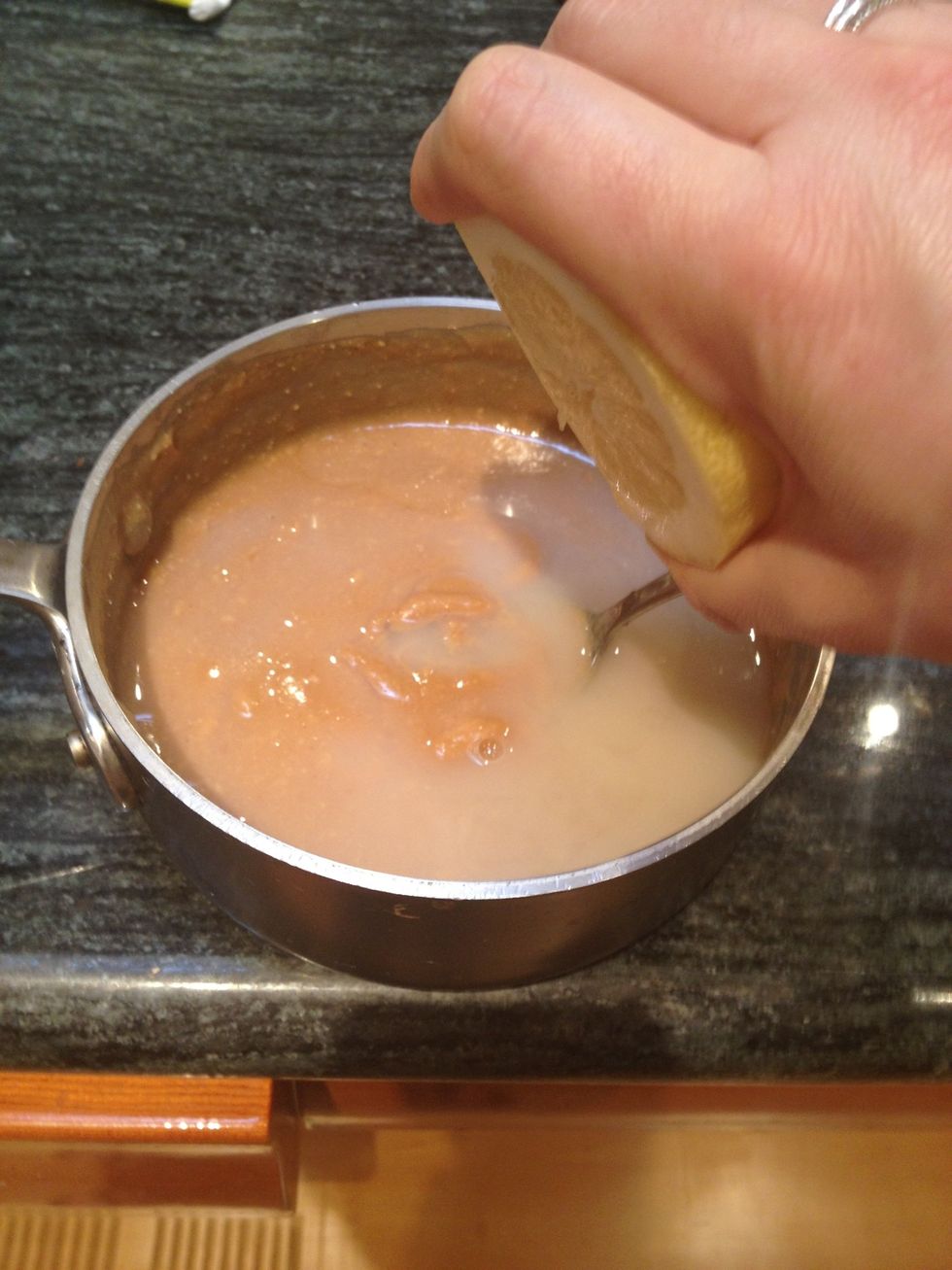 Add the lemon juice and zest.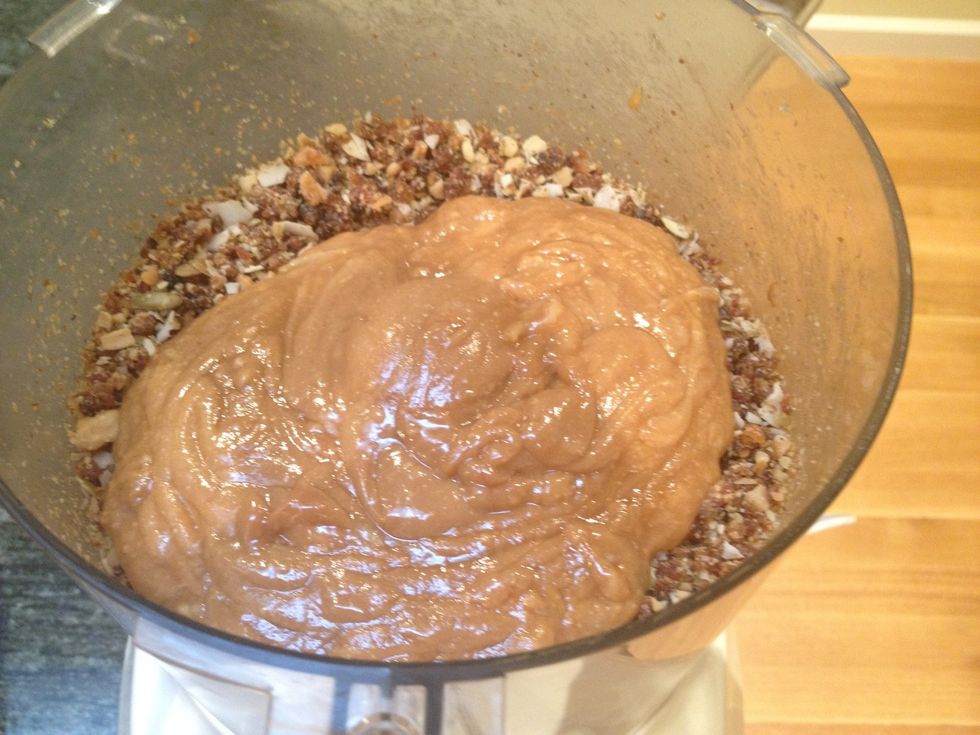 Add the wet mixture to the food processor.
Pulse until combined. This is a thick mixture, so the food processor might get stuck. That's ok, just keep going! If it really won't turn, add some almond milk or water to loosen things up.
Line an 11 x 7 baking dish with parchment or wax paper. Leave the edges sticking out so that the bars will be easy to remove.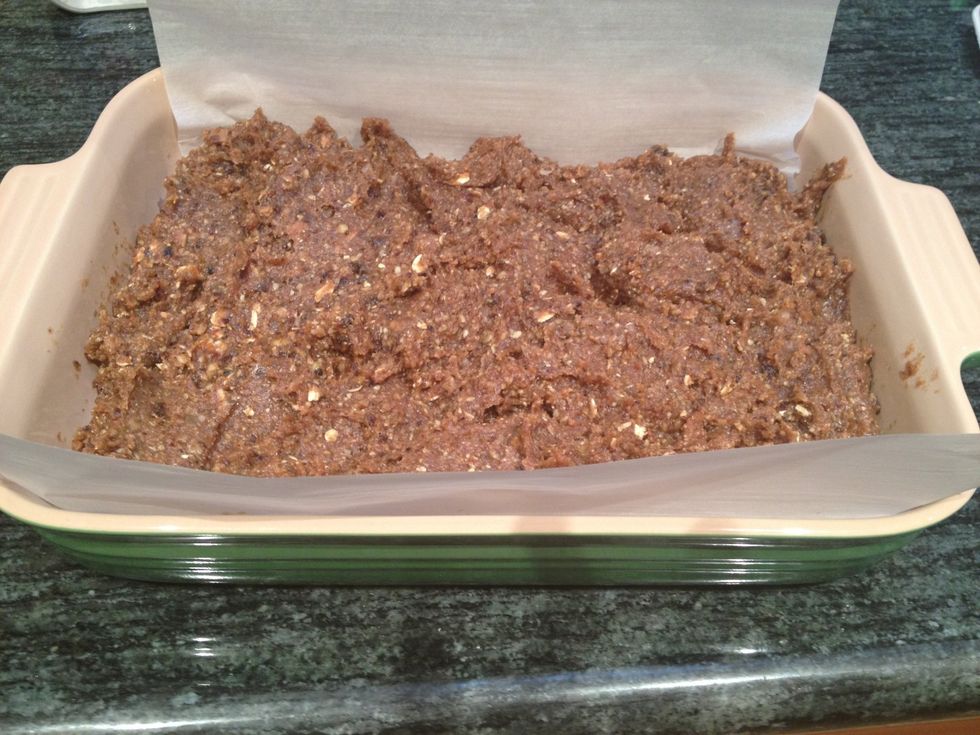 Spread the mixture into the baking dish. It will be thick and hard to spread. It's ok if it is super lumpy at this point.
Place plastic wrap directly on top.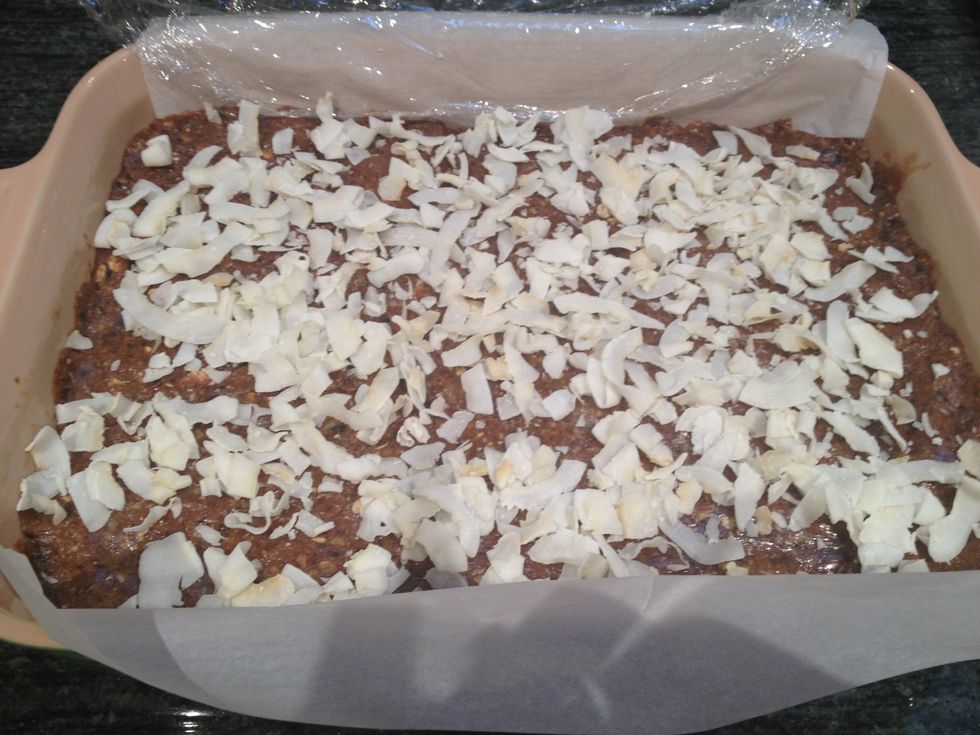 Remove the plastic wrap, and sprinkle on a layer of coconut flakes.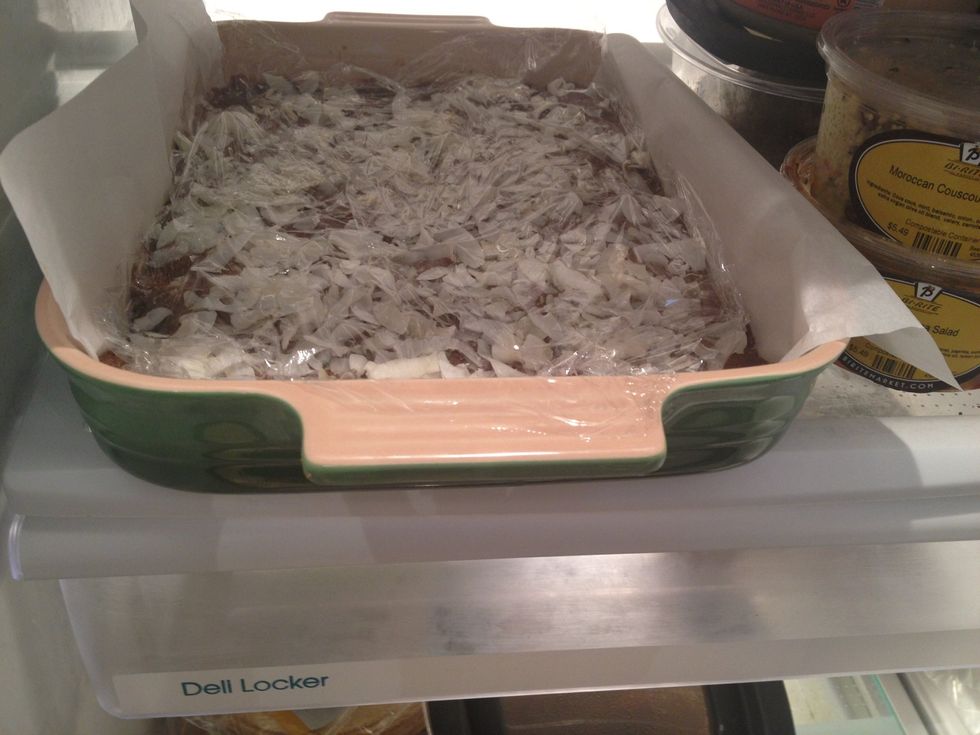 Replace the layer of plastic wrap, and place in the refrigerator. Refrigerate for a couple hours, or overnight if you have the time.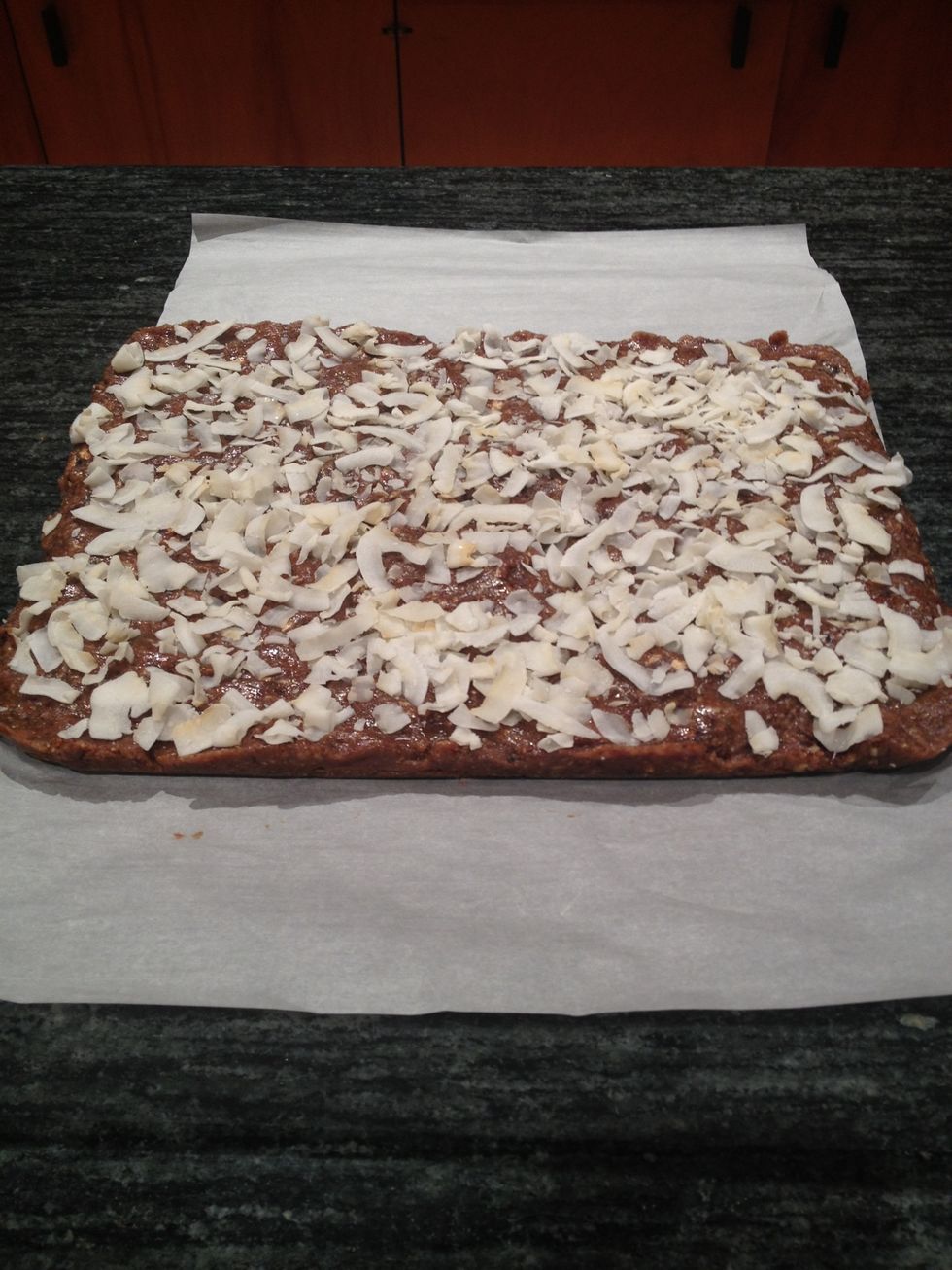 When firm, take out of the fridge. Remove from the pan by pulling up on the parchment paper.
Using a sharp knife, slice into bars. Mine made 14 bars.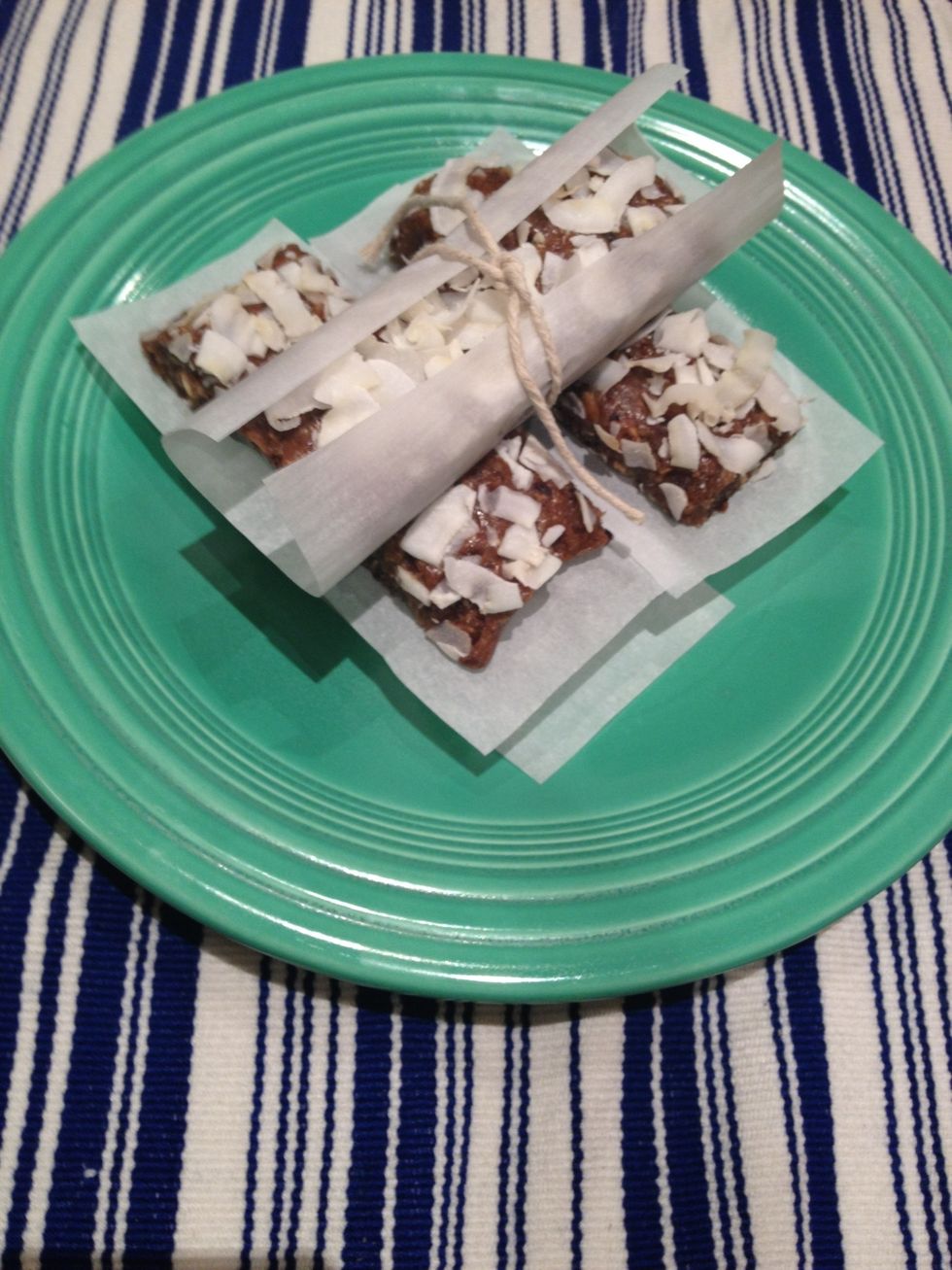 Wrap each bar in parchment or plastic wrap. Avoid tin foil, as these are sticky buggers, and will be really hard to remove.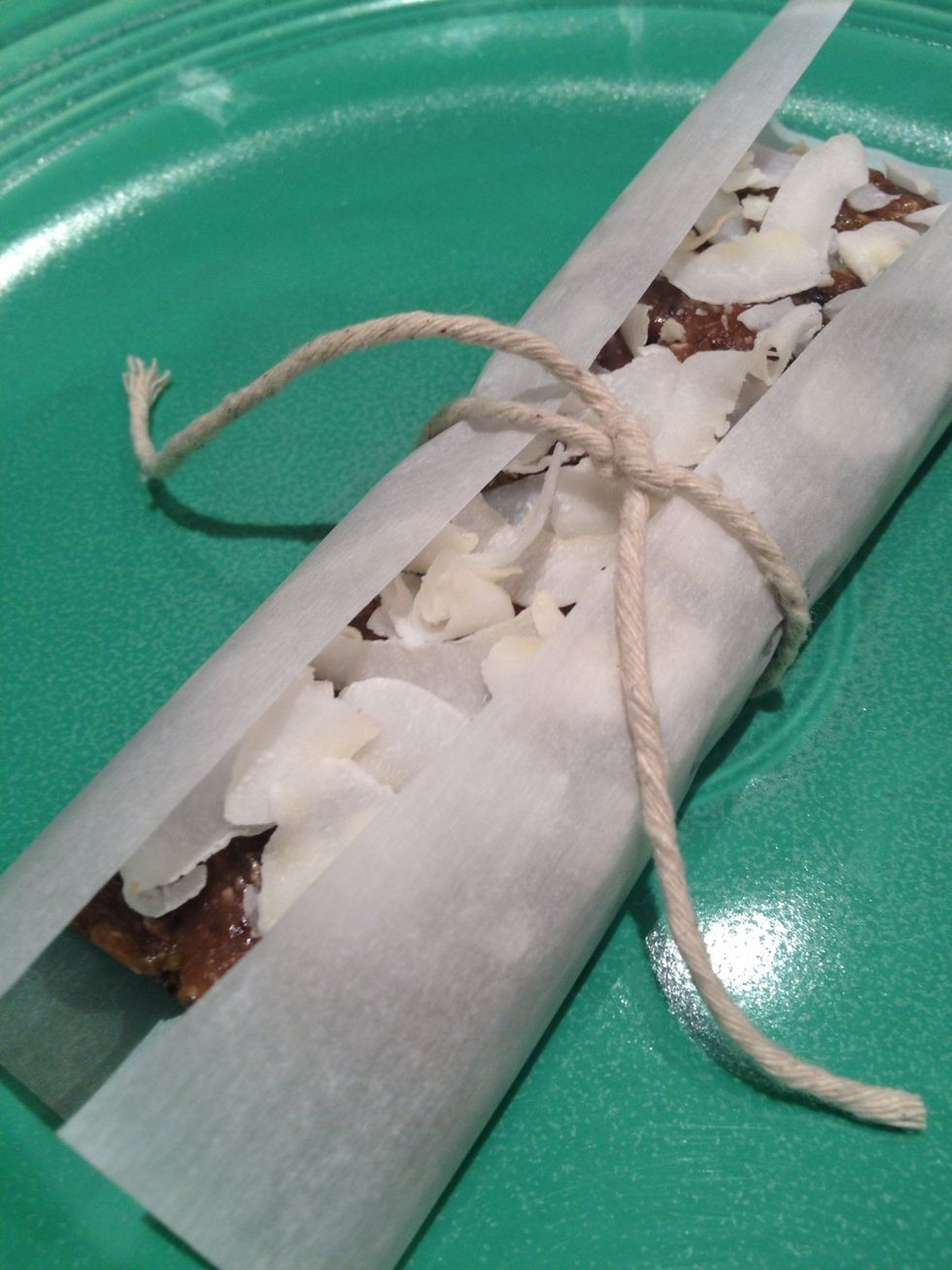 Bars will last one month if kept in an airtight container in the fridge. You can freeze them for up to 3 months. Don't forget to throw them in your pack when you go for a hike!
1/2c Honey
2.0c Dates, pitted
1/2c Wheat germ
1.0c Walnuts
1/3c Pumpkin seeds
1/2c Rolled oats
1/2c Peanut butter
1/4c Lemon or orange juice
3/4c Coconut flakes, unsweetened
1/3c Dried apricots
1/3c Dried cherries
Zest of 1 lemon or orange
Optional - a splash of almond milk
Optional - tablespoon of coconut oil
Food processor
Baking sheet
Parchment or wax paper
Saran wrap
11 x 7 baking dish
San Francisco, California