These are gluten free, and delicious! Made with chex or any other cereal, Special K, Cheerios, then drizzled with chocolate and butterscotch! Made with only 5 main ingredients!
31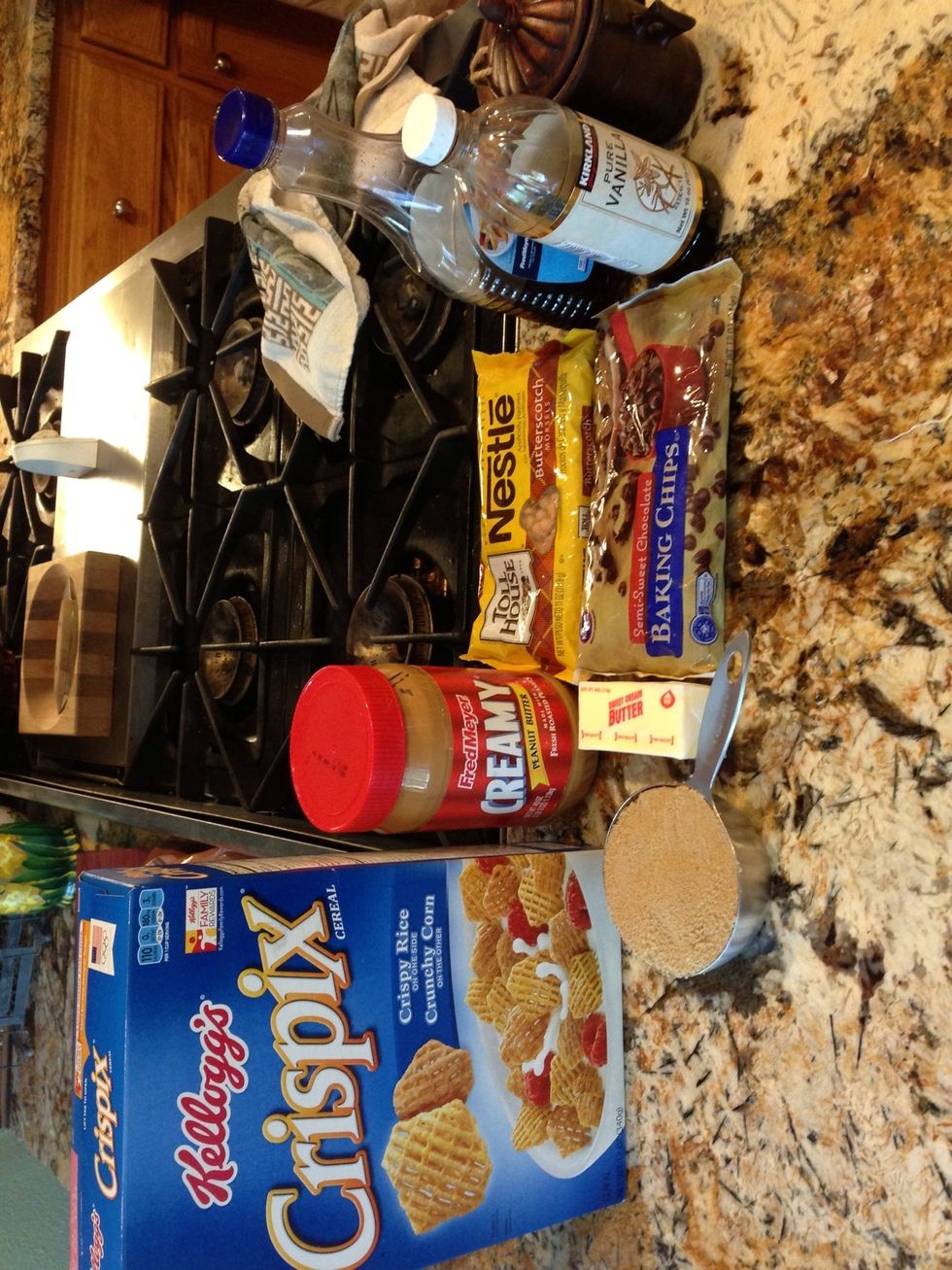 Gather your ingredients!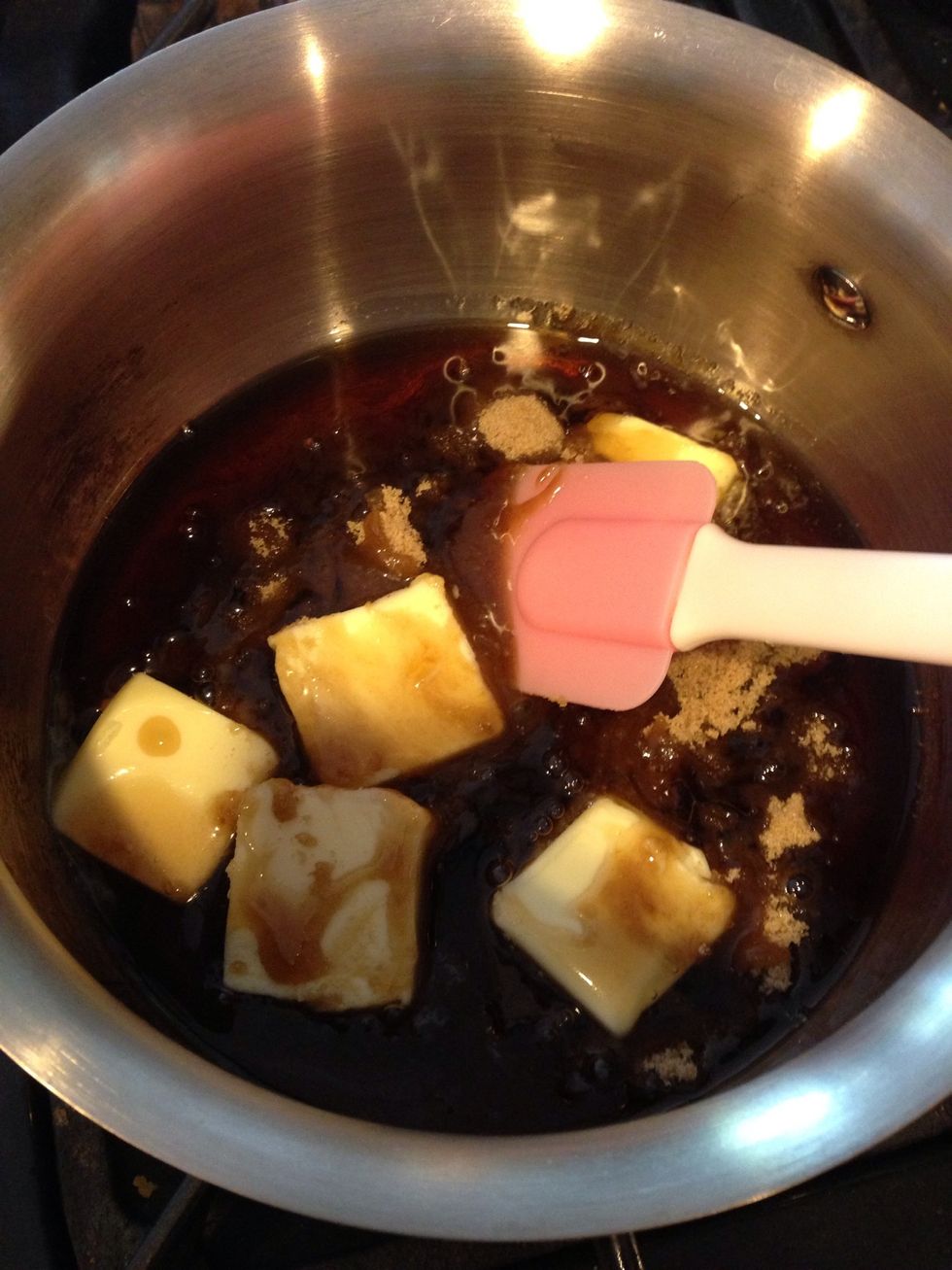 Melt butter, sugar, and maple syrup together. Bring to a boil for exactly 3 minutes!
Melt.....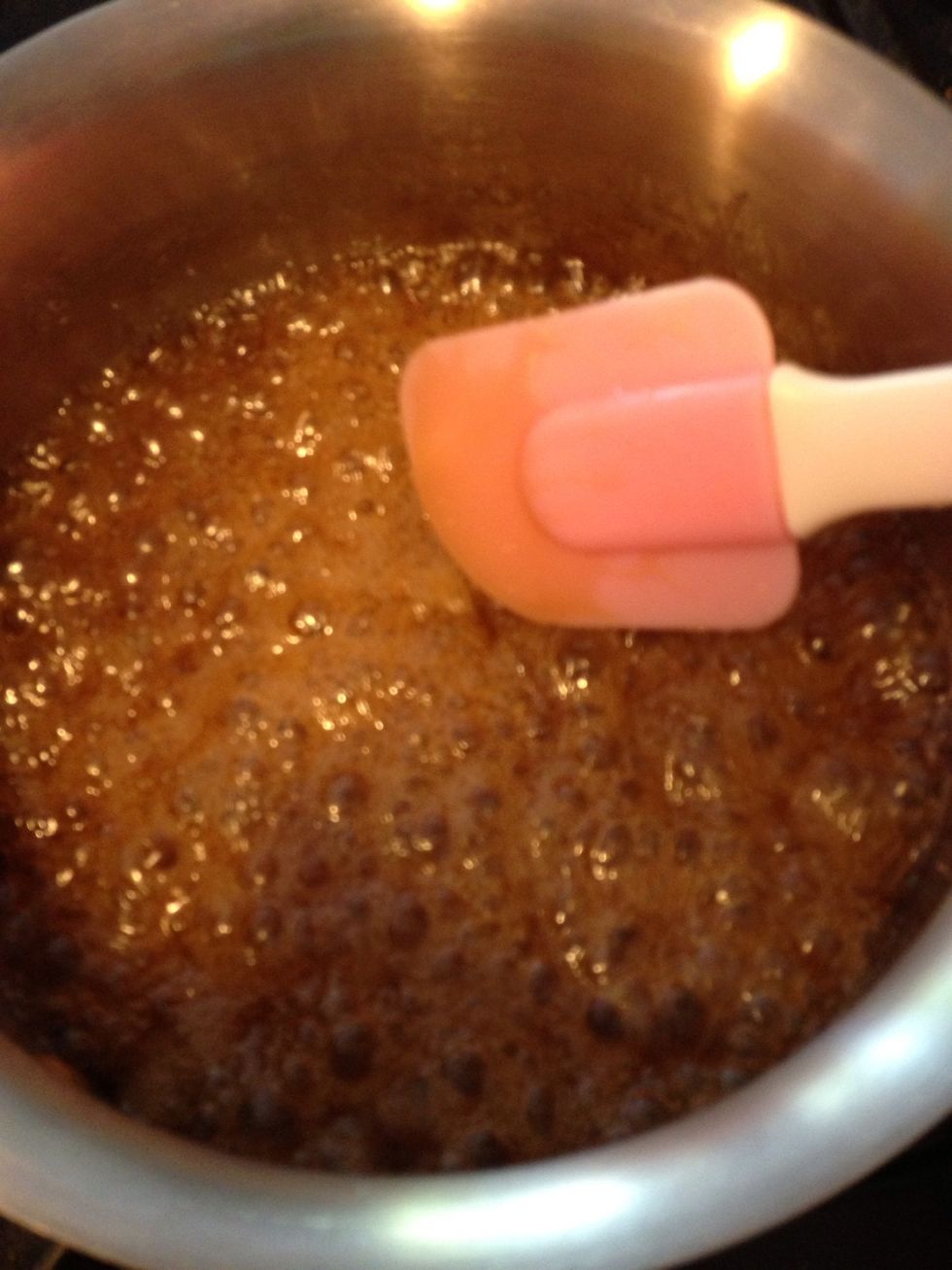 Boil!!! :)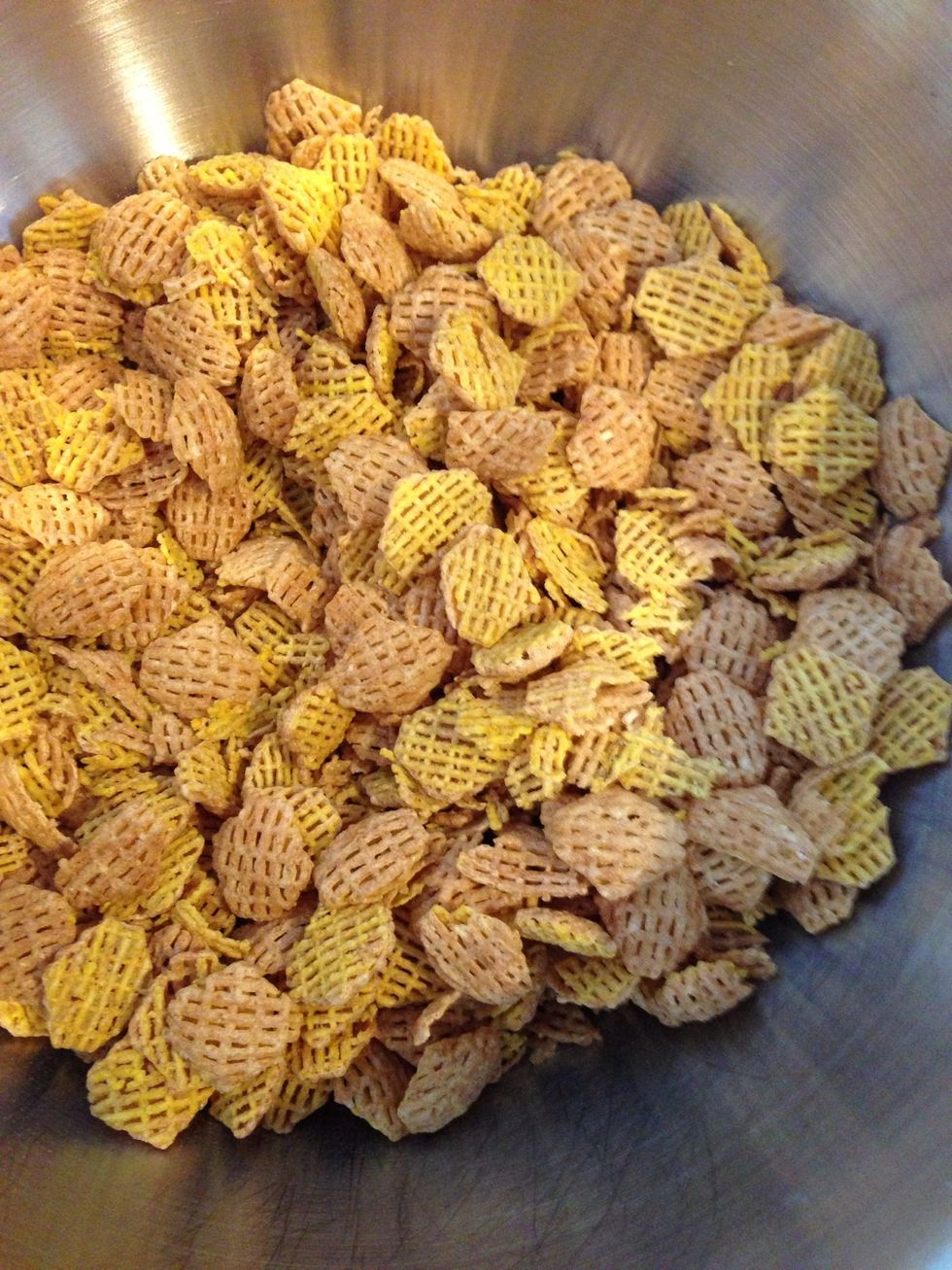 Gather 8 cups cereal in a big bowl. :)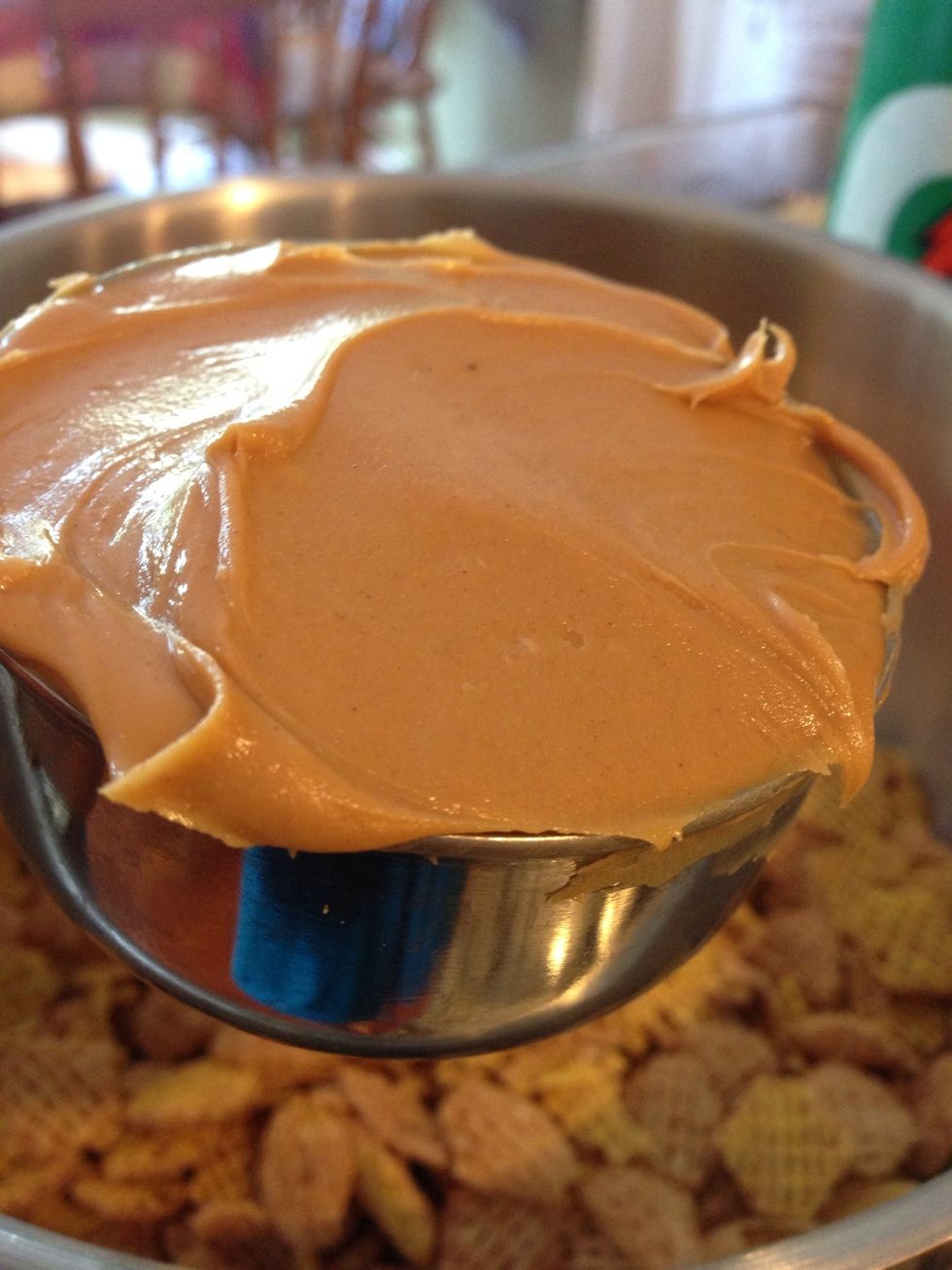 Get that peanut butter ready!
Once boiled mix immediately into cereal then add peanut butter, vanilla extract, and salt.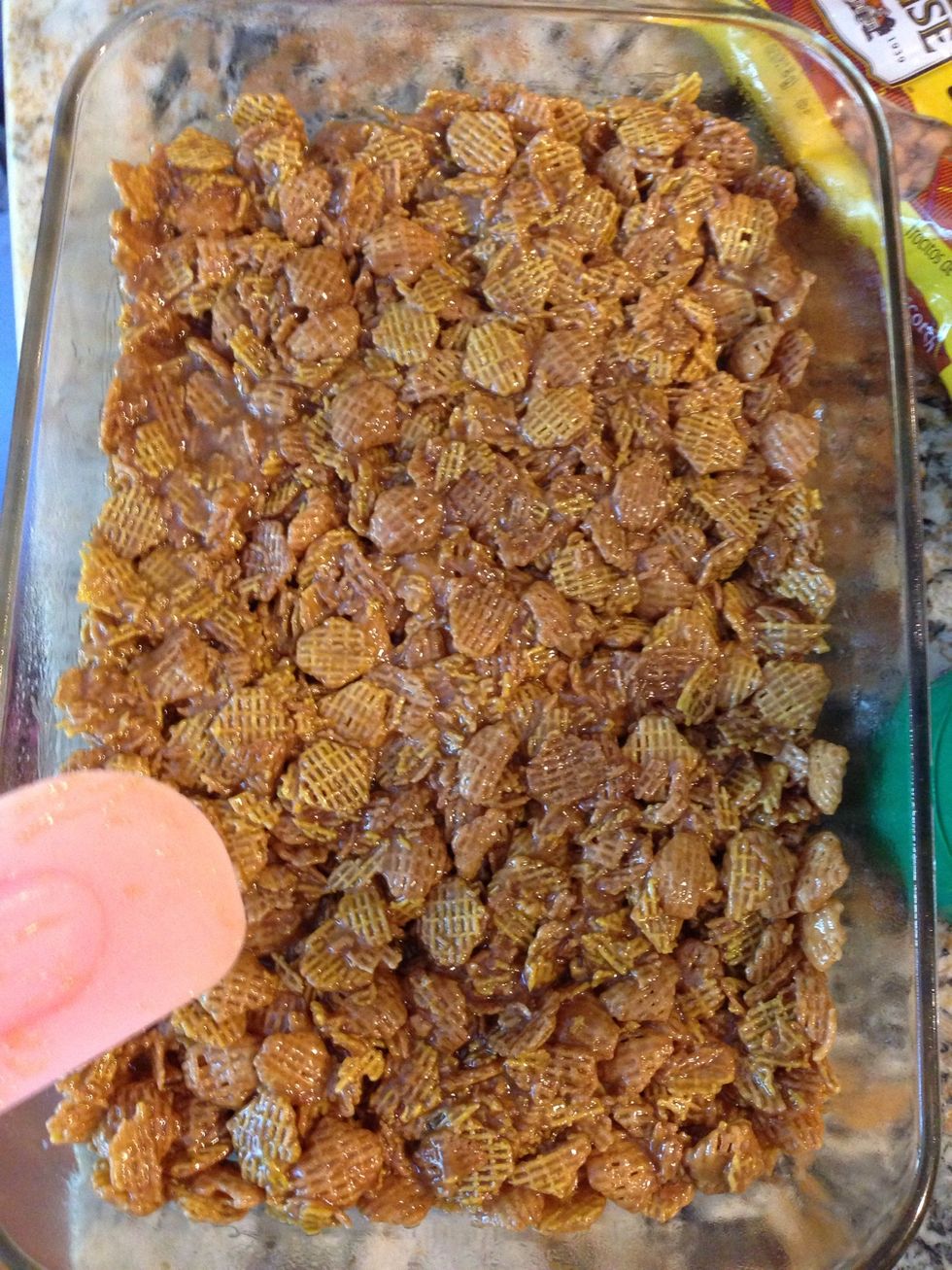 Press into a greased 9x13 in pan!
Melt chocolate and place in a baggy, remove corner, and drizzle!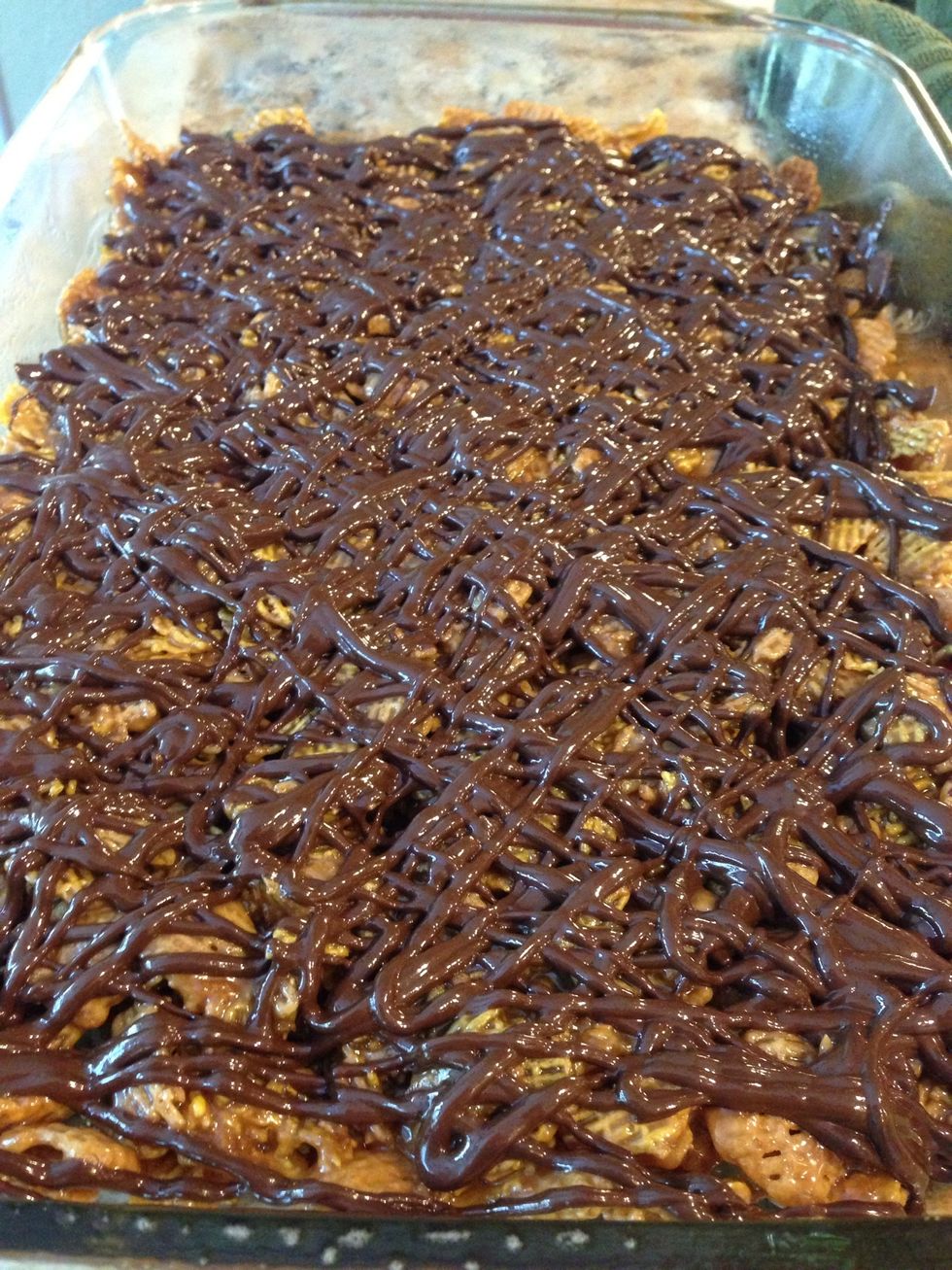 Yum!!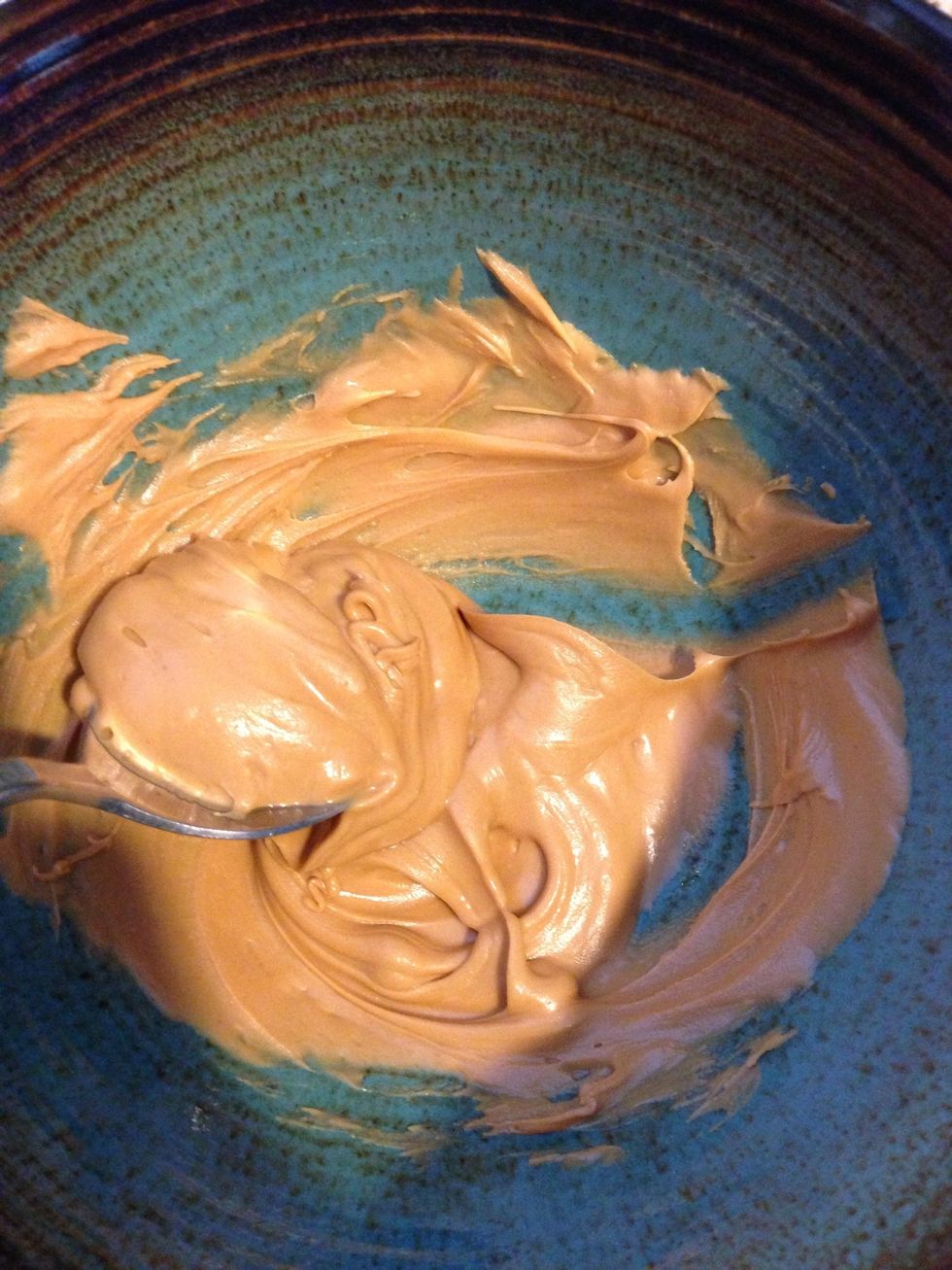 Melt butterscotch and repeat the same process!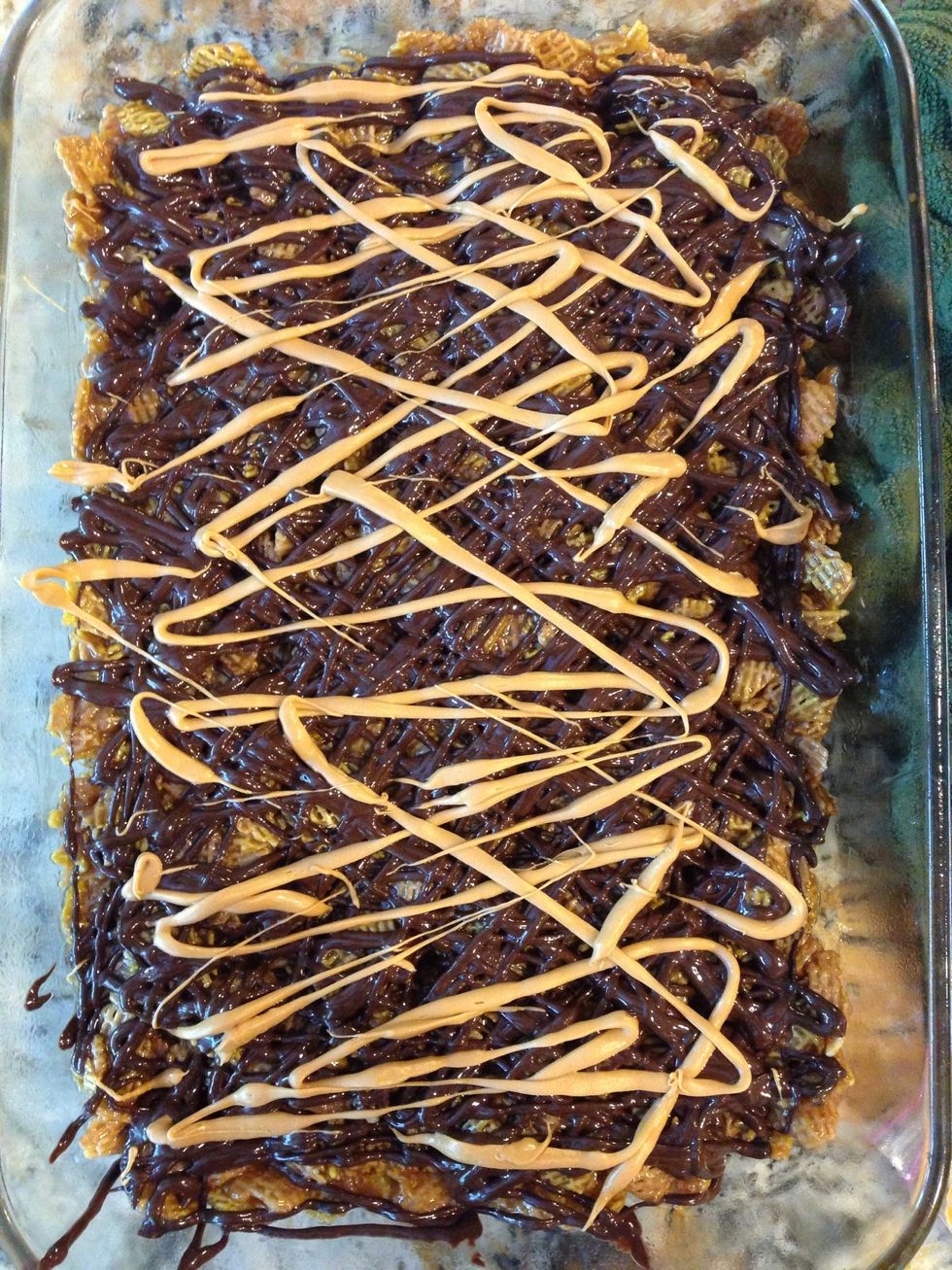 Double yum!
Cool in fridge for an hour or so, and then cut carefully and enjoy!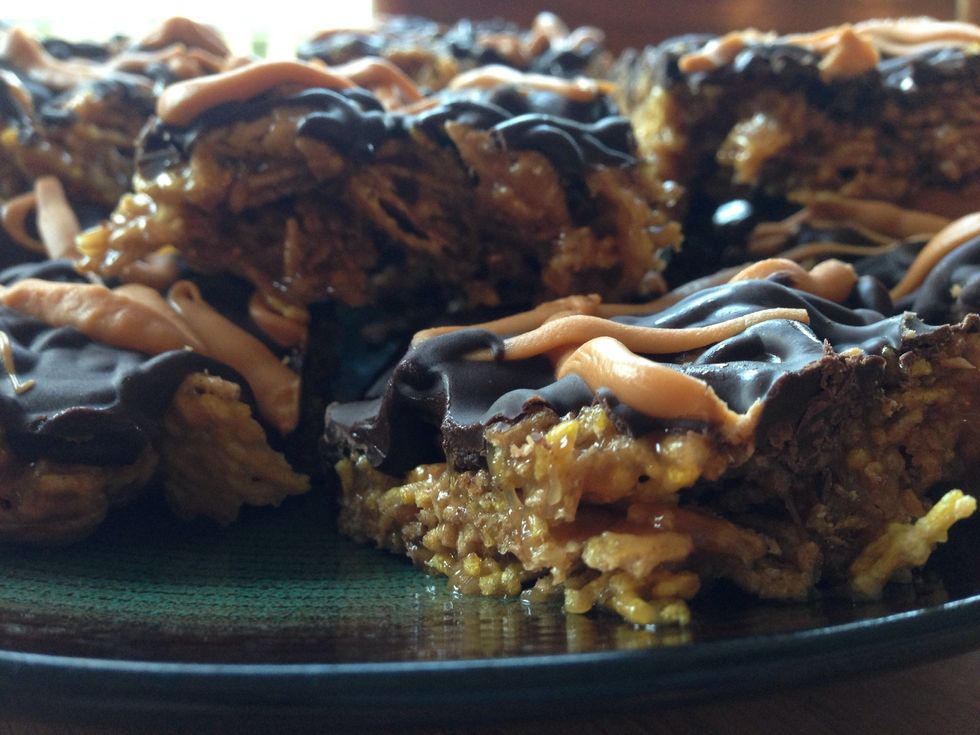 So good.
Addictive too!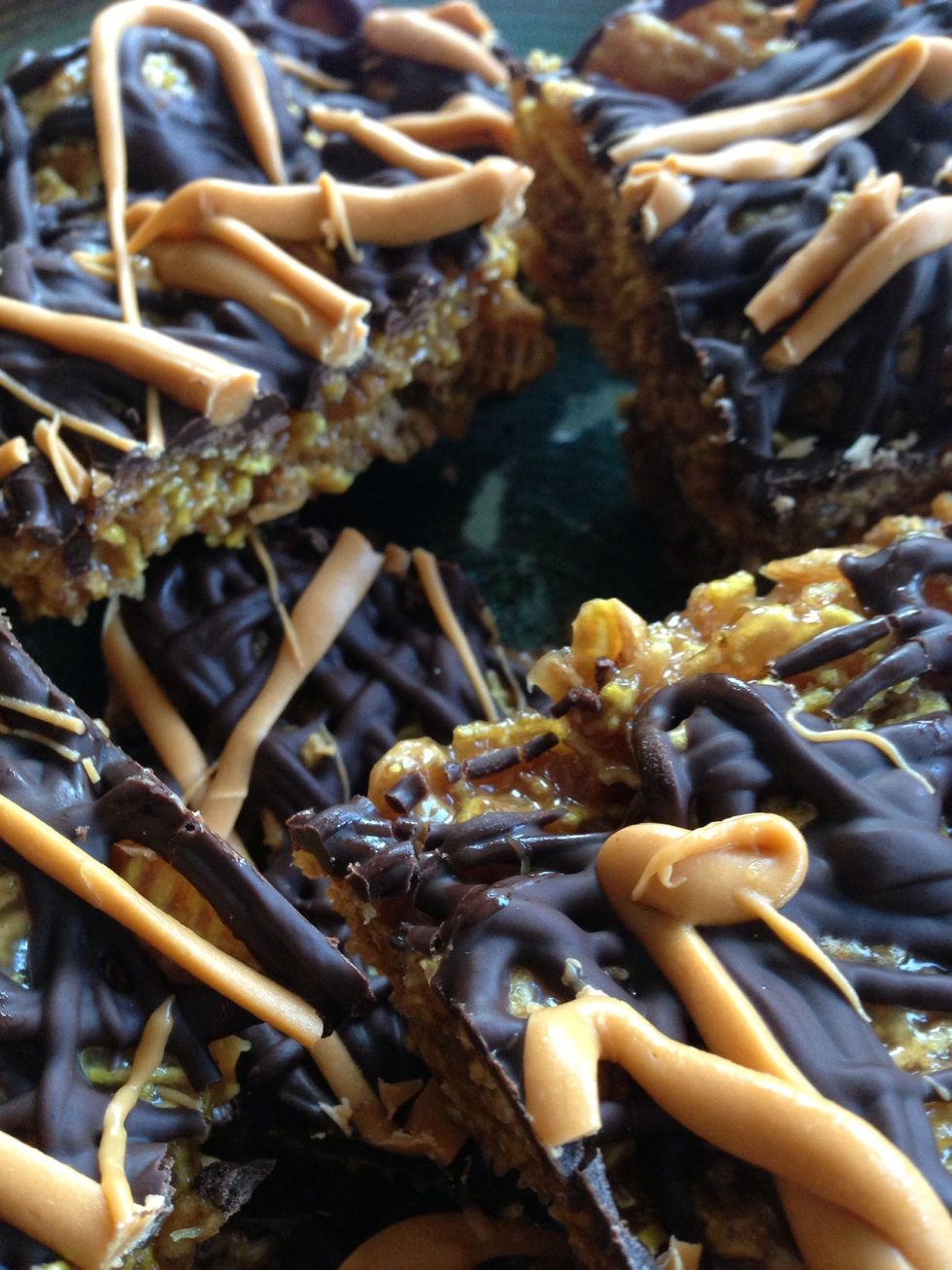 Eeek got to stop taking pictures now!
Juicy..... Carmelly... Chewy!!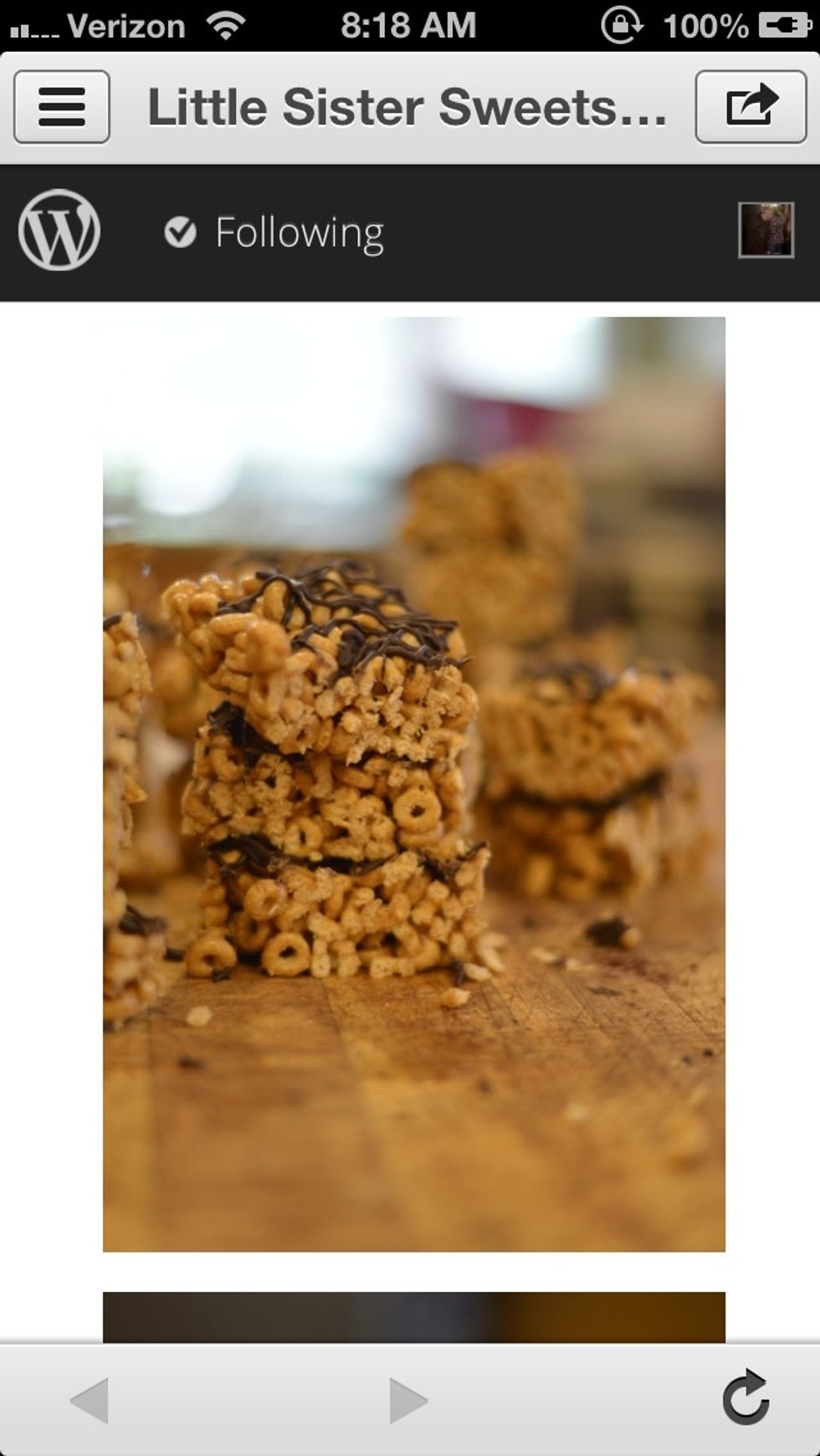 Check out these! I used the same recipe, but put about 12 cups of Cheerios in, instead of chex! :) so so good!
8.0c Cereal
1/2c Butter
1/2c Peanut butter
1.0c Maple syrup
1.0c Brown sugar
1.0tsp Vanilla extract
1/2tsp Salt
2/3c Chocolate chips (optional)
1/4c Butterscotch chips (optional)
Rikki Kazmierowicz
My name is Rikki. I love to bake. I'm a little sister, and sweet maker. Follow me! ❤️\n