How to make no bake cookies
This is the easiest, tested, best recipe, for no bake cookies. Deliciously addictive, no bake cookies are my new summer favorite! If (when) you make this, comment, and let us know how it turned out!:)
98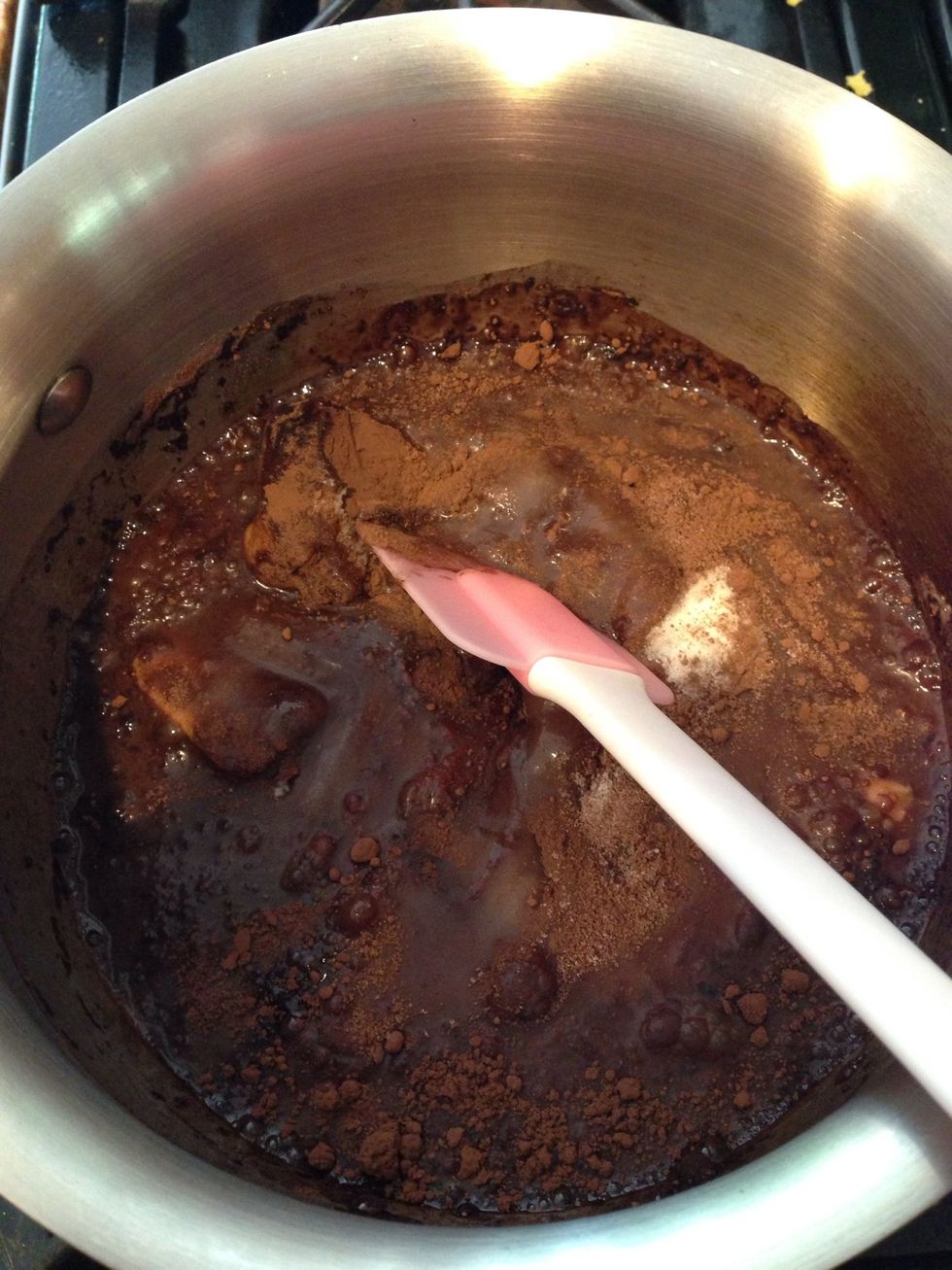 Put your butter, sugar, milk, and cocoa powder in a pot! Get your mixing spoon or spatula ready. :)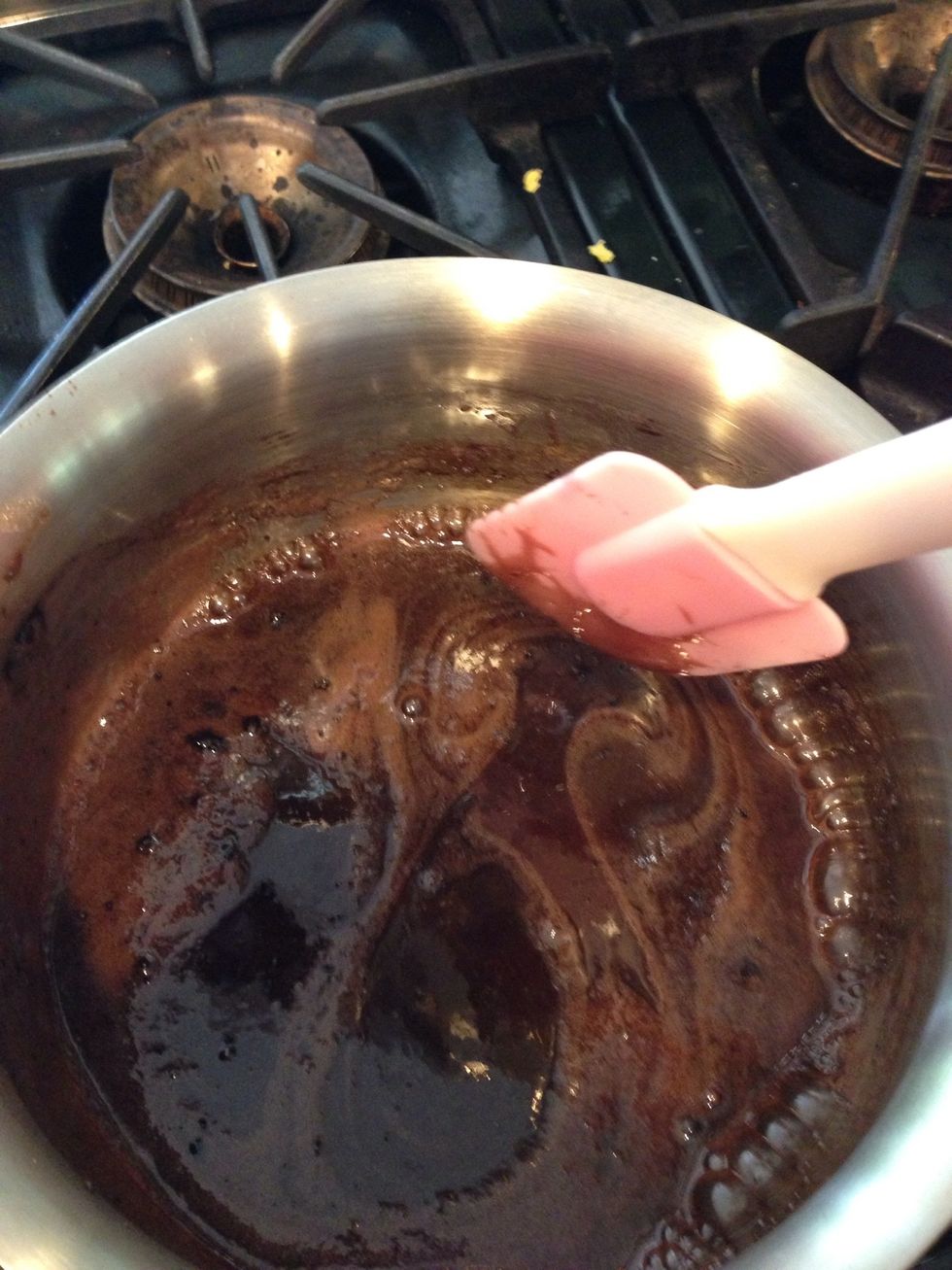 Stir constantly, bring to a boil for exactly 1 minute!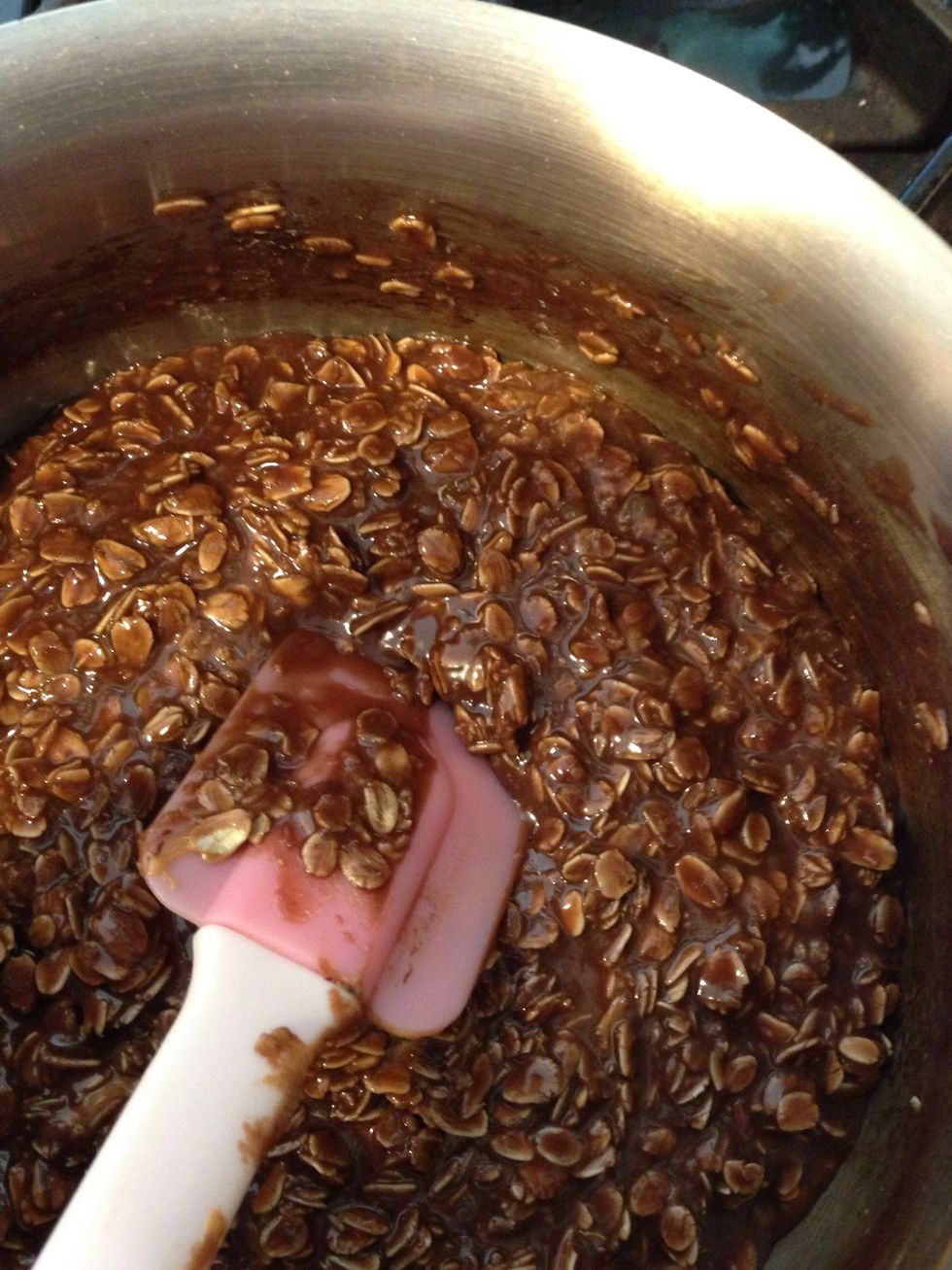 Remove from heat. Stir in oats, peanut butter, salt, and vanilla. Add more oats if too runny, add more peanut butter if too thick! You can never have too much PB. ;)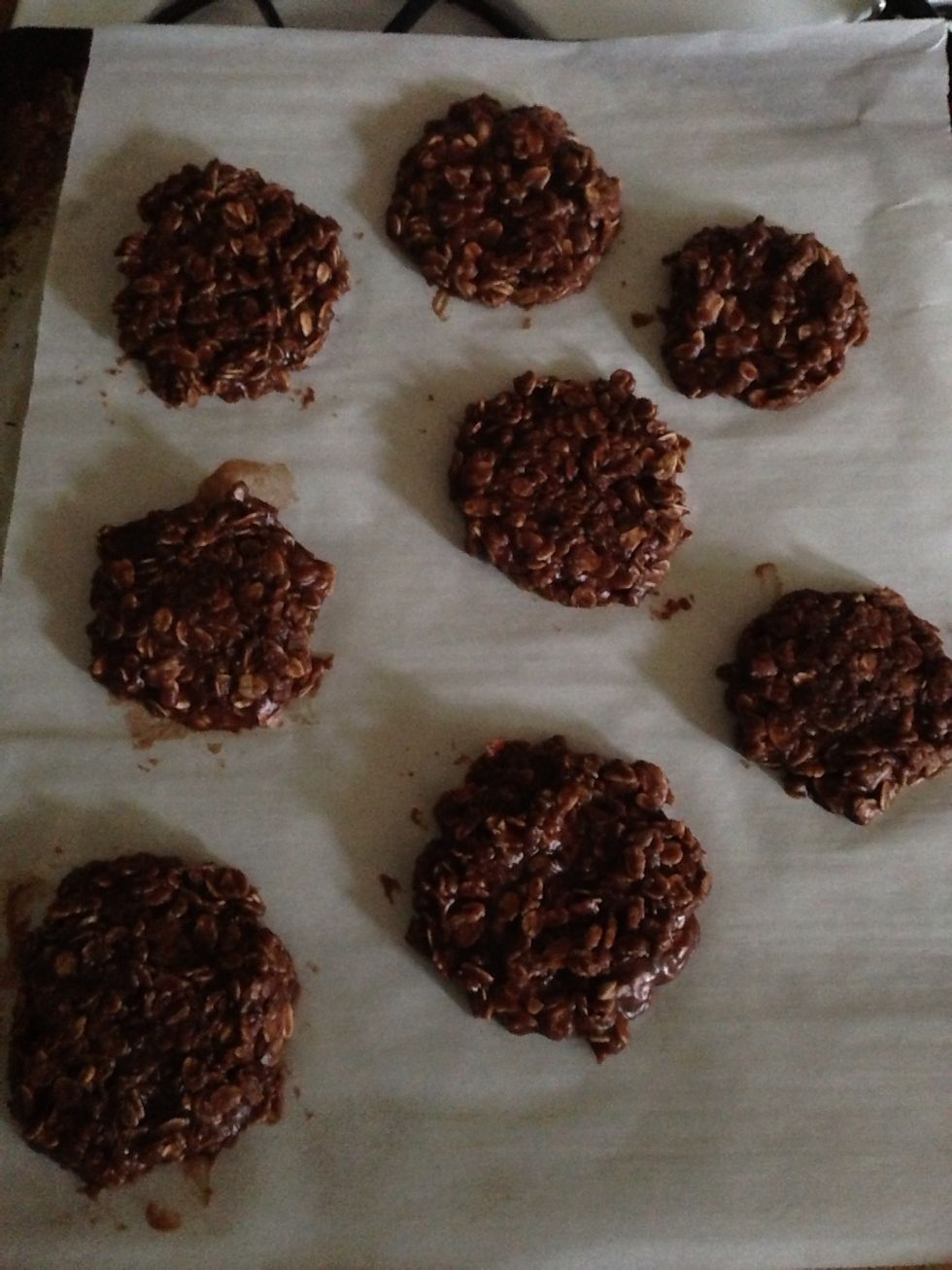 Plop on a tray with parchment paper and freeze or refrigerate for 2 hours!
Mm mm good!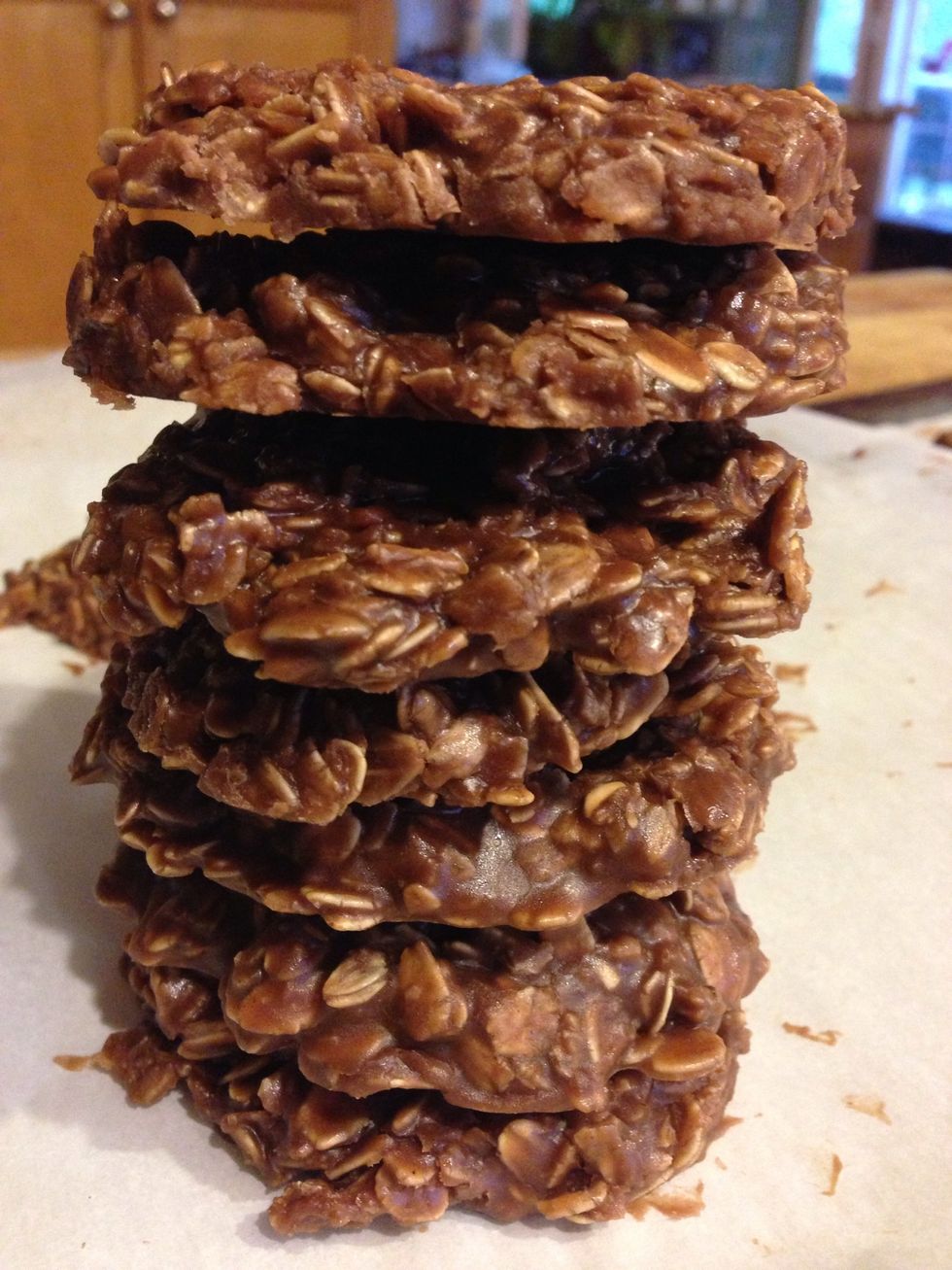 Yummmmy!!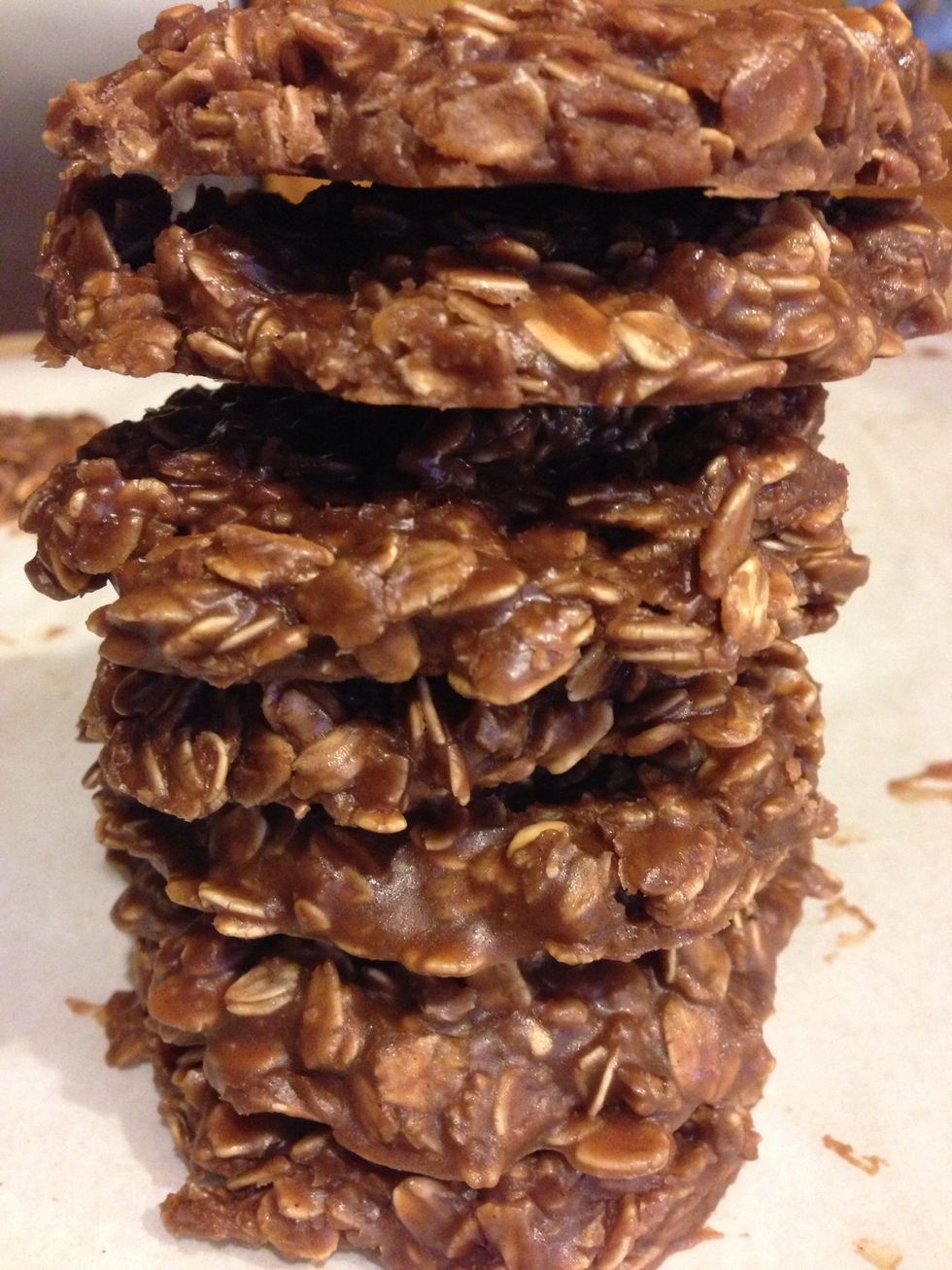 Don't eat them all! Calories come out to 180 a piece, for 18 cookies.
2.0c Sugar
2.0Tbsp Butter
2.0Tbsp Cocoa powder
1/2c Milk (I used nonfat)
2.0tsp Vanilla extract
1/4tsp Salt
1/2c Oats
1.0c Peanut butter
Rikki Kazmierowicz
My name is Rikki. I love to bake. I'm a little sister, and sweet maker. Follow me! ❤️\n