Make Nikujaga (Japanese Beef and Potato Stew)
8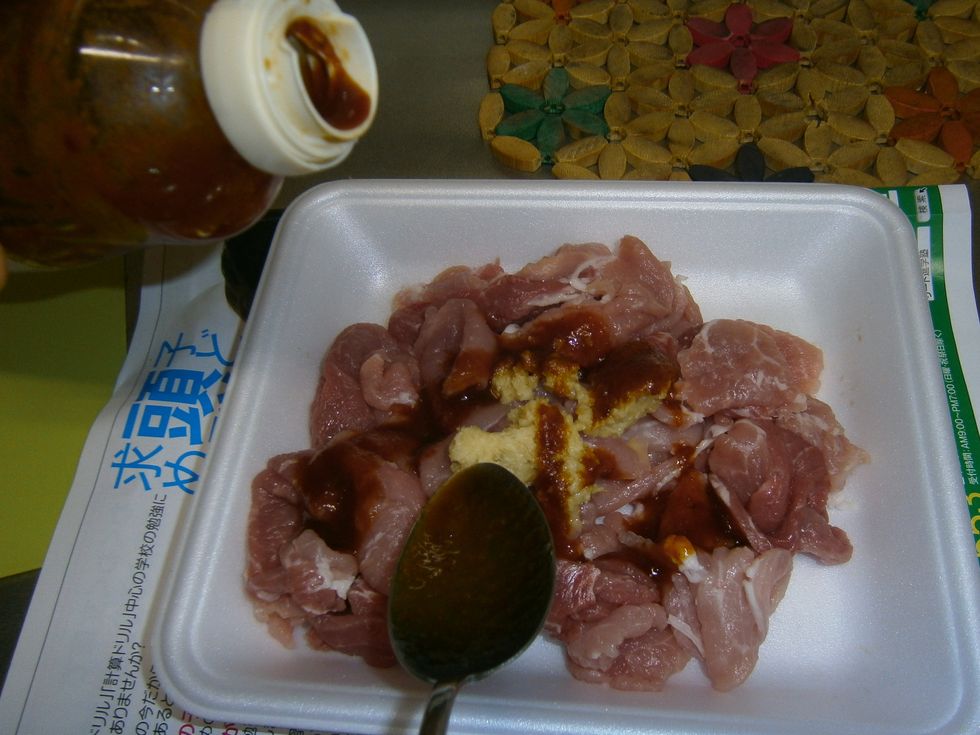 1. Marinate the meat with grated ginger and yakiniku sauce.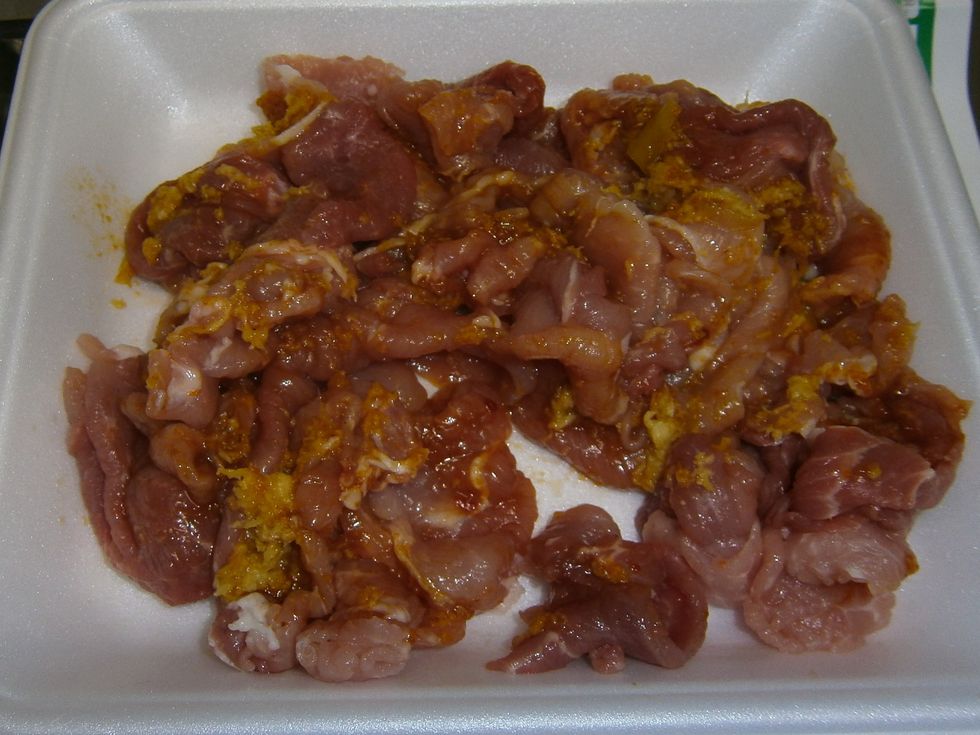 2. Leave for at least one hour.
3. Cut each potato (unpeeled) into four. Make a small cut in the centre of each.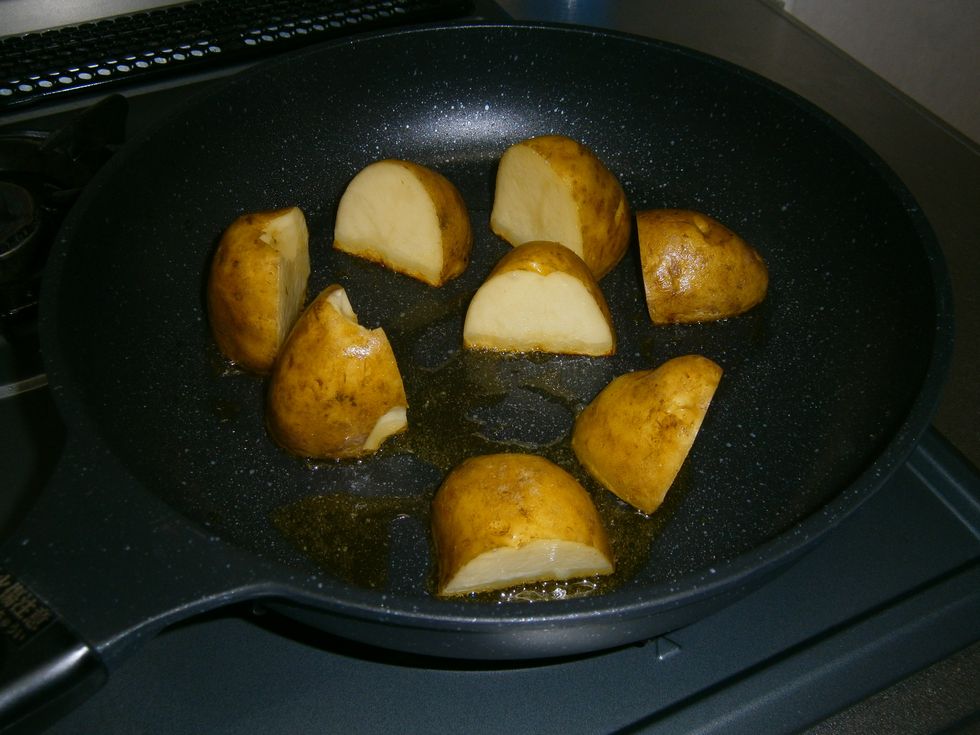 4. Fry the potatoes in olive oil on low to medium heat. Make sure that the inner part of the potato is in contact with the oil.
5. After five minutes, turn the potatoes and fry them on the other side of the inner part.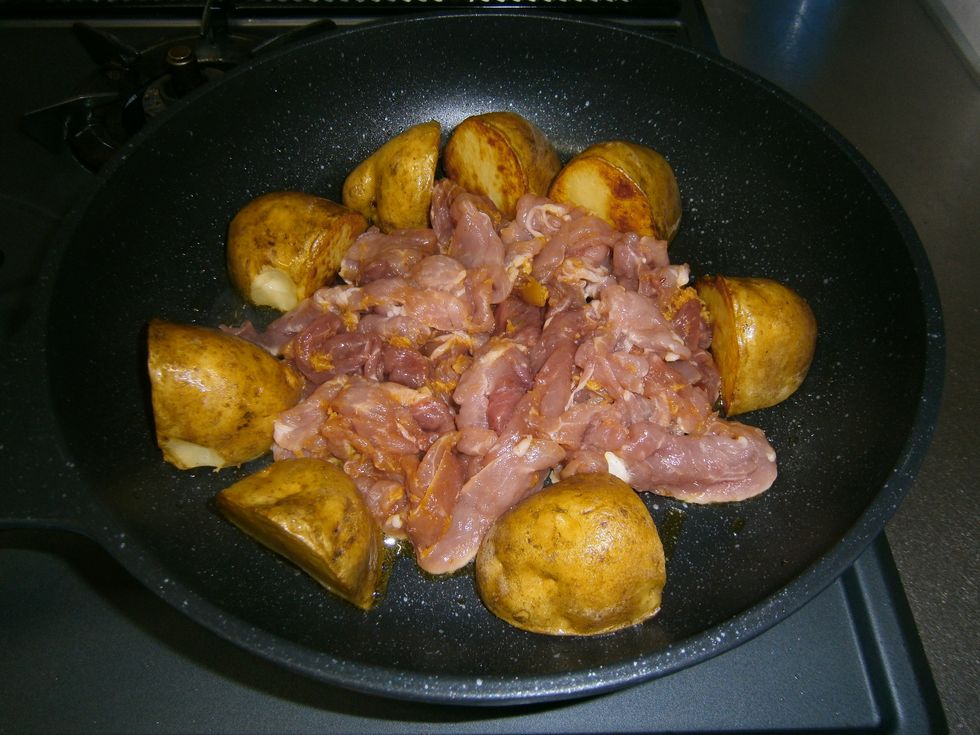 6. After another five minutes, move the potatoes to the edge of the pan, place the meat in the centre, turn the heat up a little (medium to high), and brown it lightly on both sides.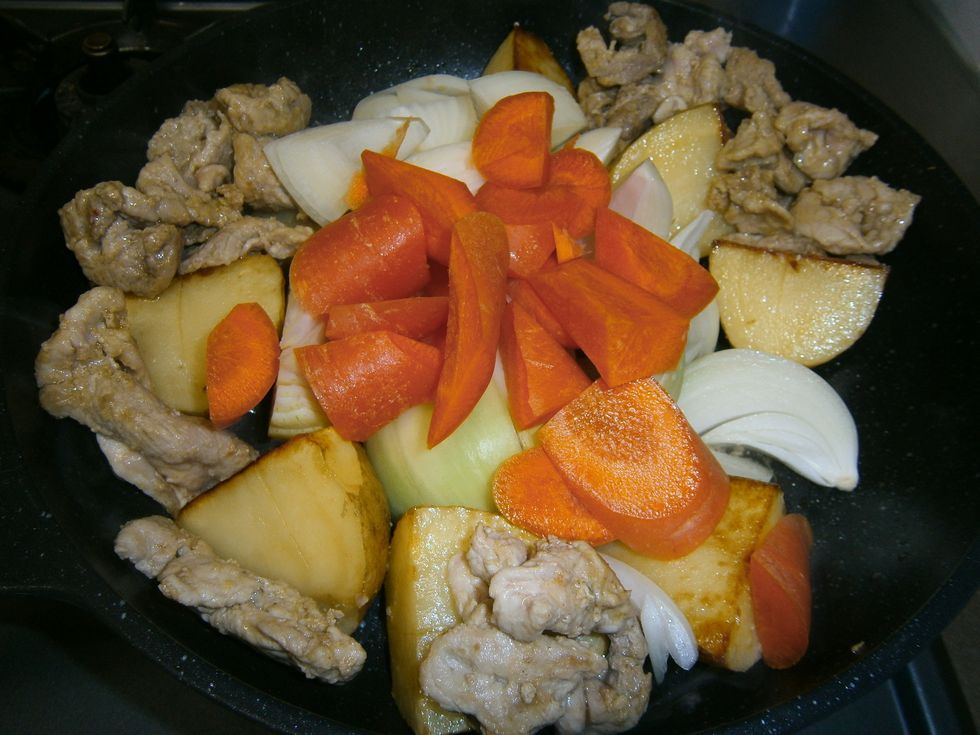 7. Turn the potatoes over so that the outer peel is in contact with the oil. Place the browned meat on top of the potatoes. Add the onions, carrots, and celery stalks.
8. Add the soup stock.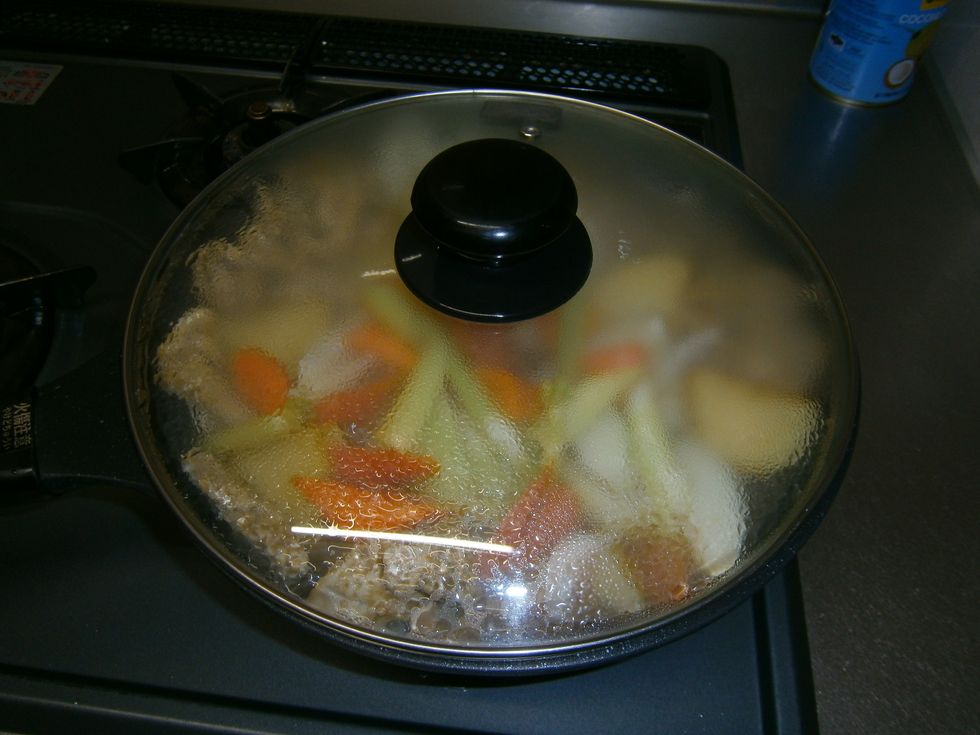 9. When the stock begins to boil, turn down the heat and cover. Simmer for about 20 minutes.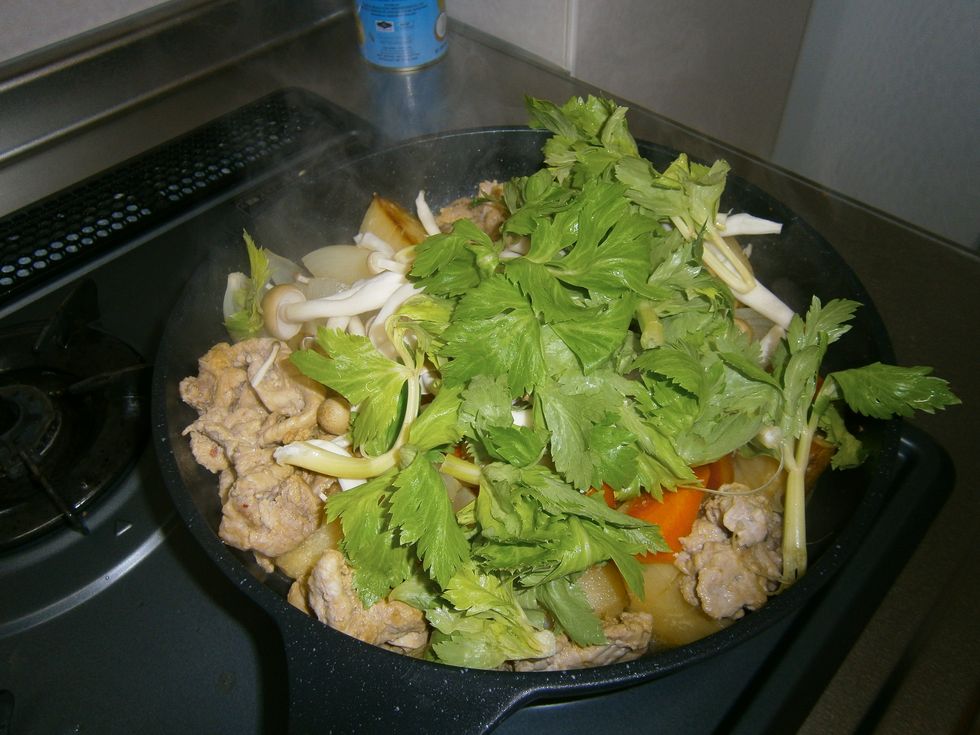 10. Check the potatoes are soft, then add the mushrooms and celery leaves.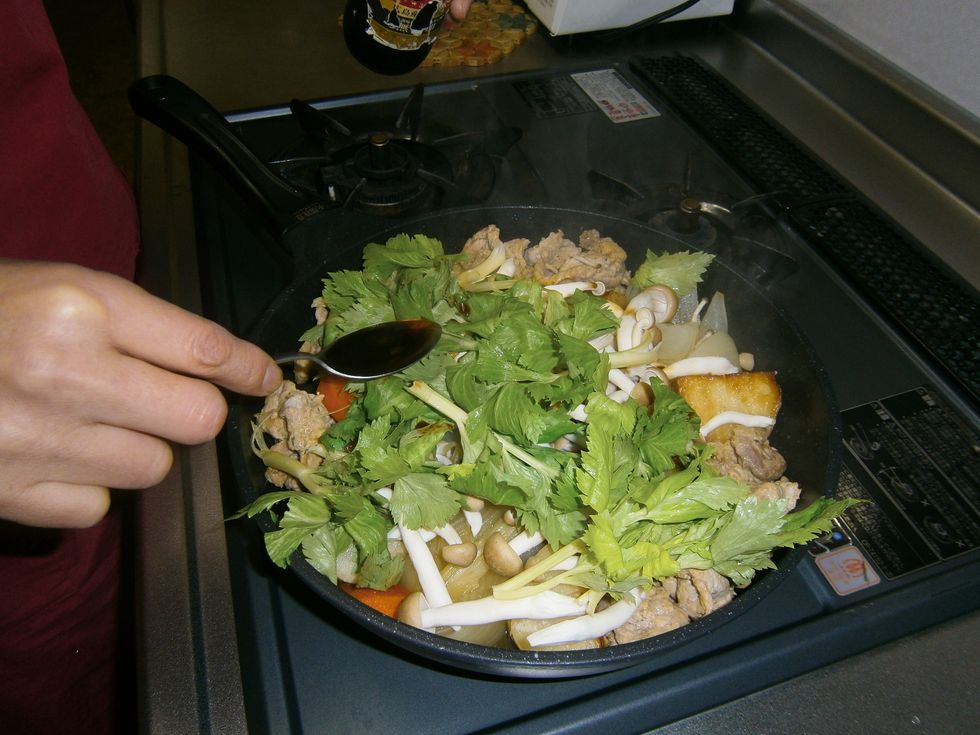 11. Add one tablespoon of soy sauce.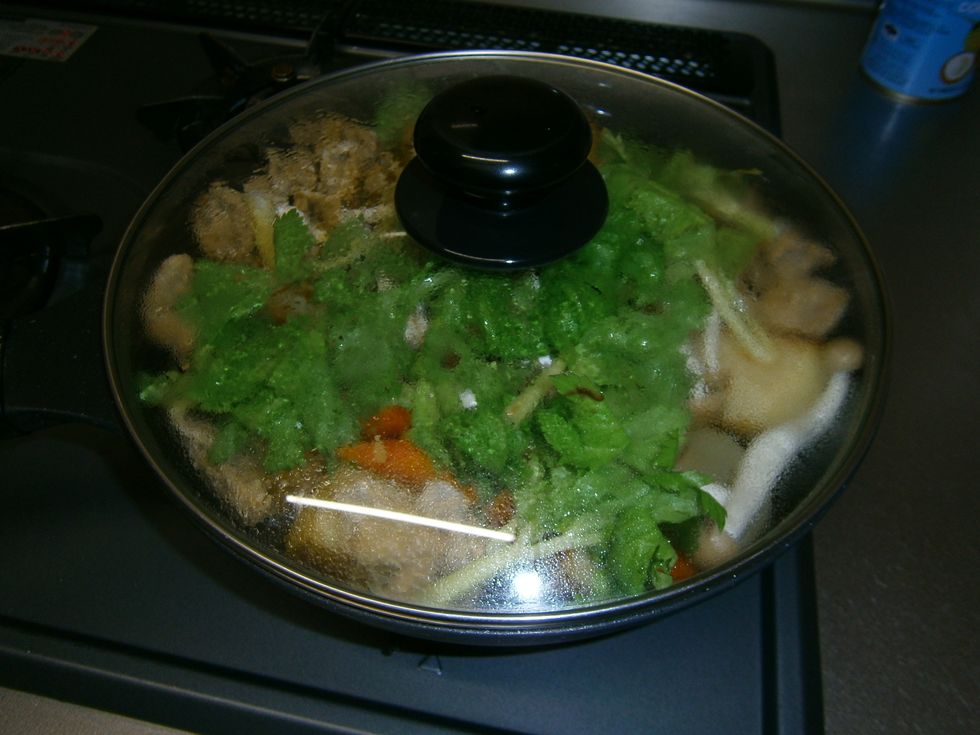 12. Cover again, turn the heat to medium-low, and cook for about 5 minutes.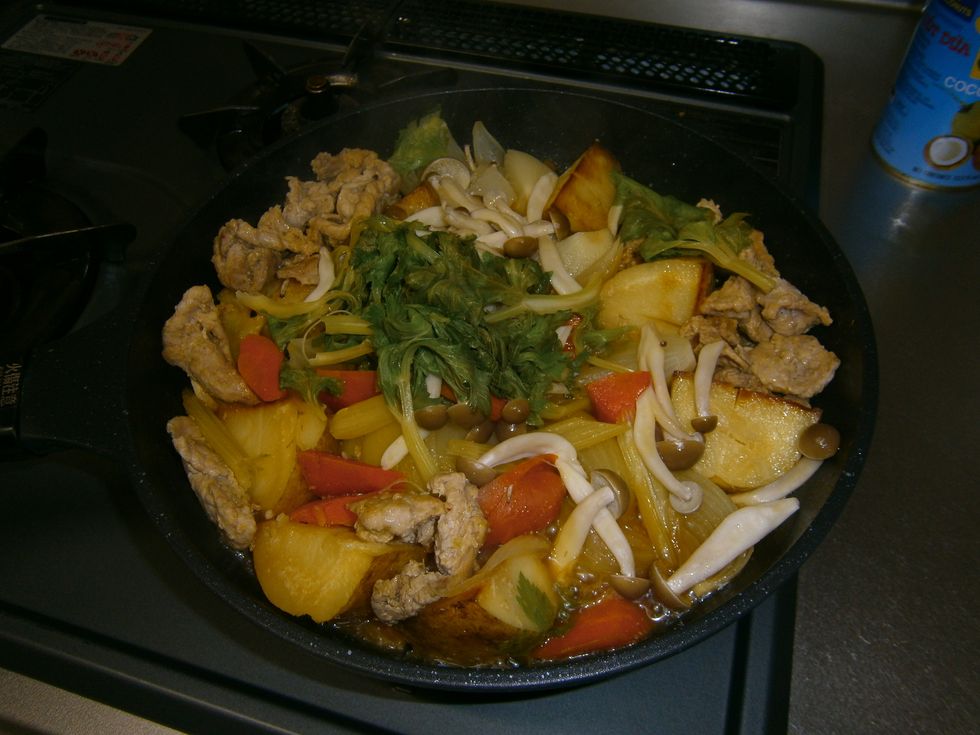 13. And there it is – Ari and Bob's nikujaga.
14. Although nikujaga is a Japanese dish, it goes particularly well with a nice English ale. Why not give it a try?
300.0g beef
4.0 medium-sized potatoes
1.0 small carrot
1.0 large onion
1.0Tbsp grated ginger
1.0c mushrooms
chopped celery stalk
chopped celery leaves
1.0Tbsp olive oil
1.0Tbsp soy sauce
1.0c soup stock
1.0Tbsp Yakiniku sauce or barbecue sauce