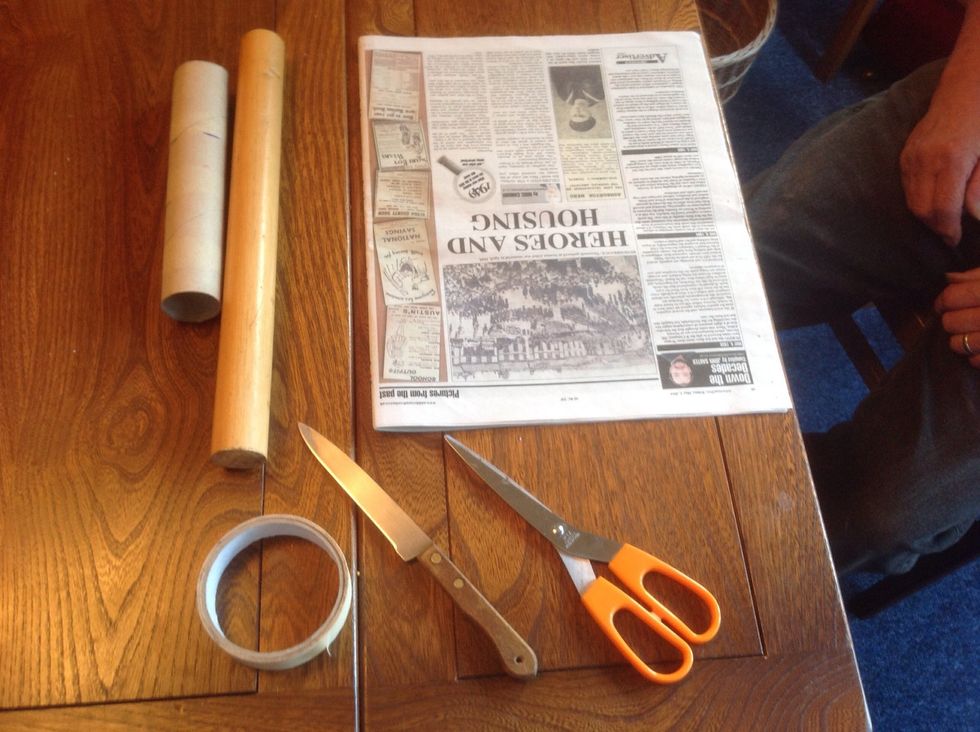 Here are your supplies... Note the cardboard tube, this can be whatever size you require. We are planting a single runner bean, so this size is ideal for them.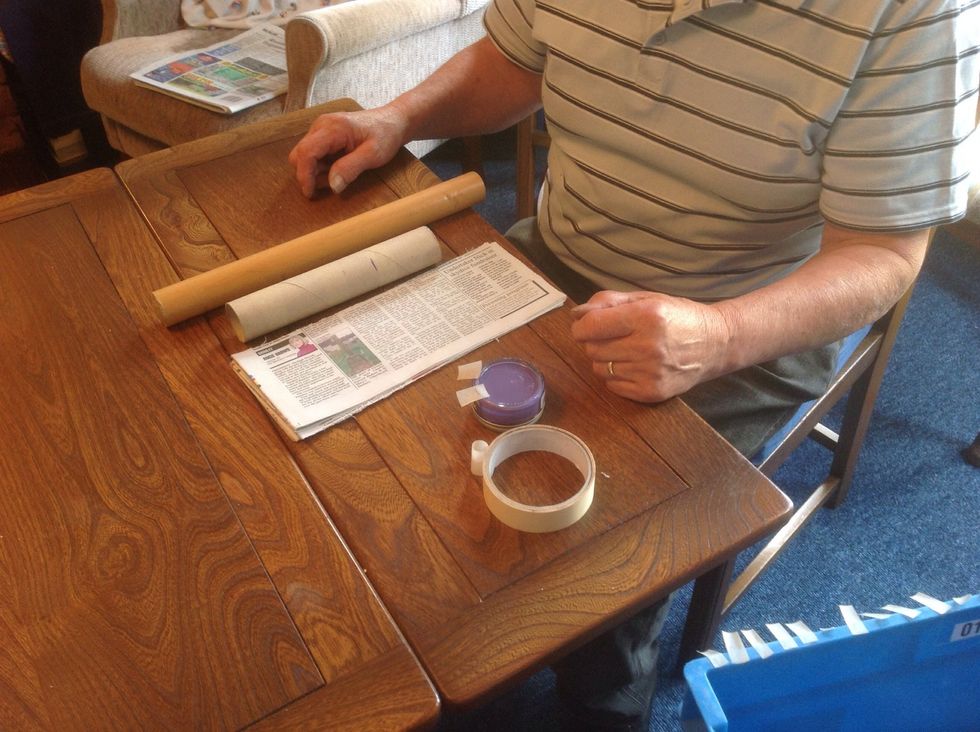 Ready to roll.... The pre-cut pieces of tape are at hand / allowing you to tape with one hand.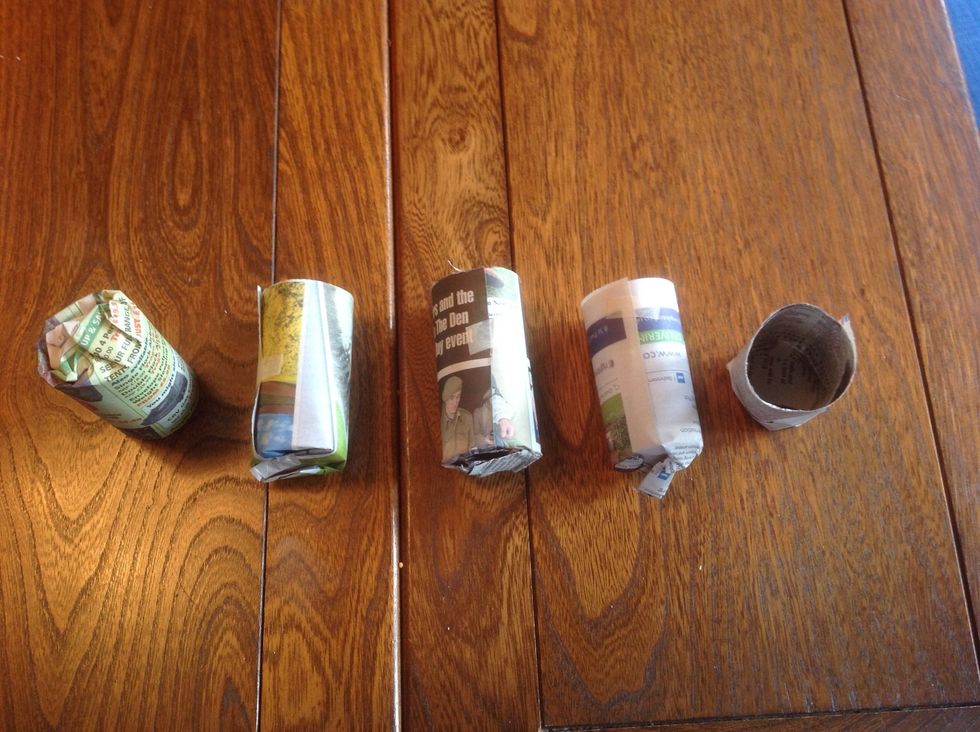 Once planted out in the garden the paper does act like a pair of hands keeping the seedling a little warmer than if planted directly into the ground. We have brilliant results since using this method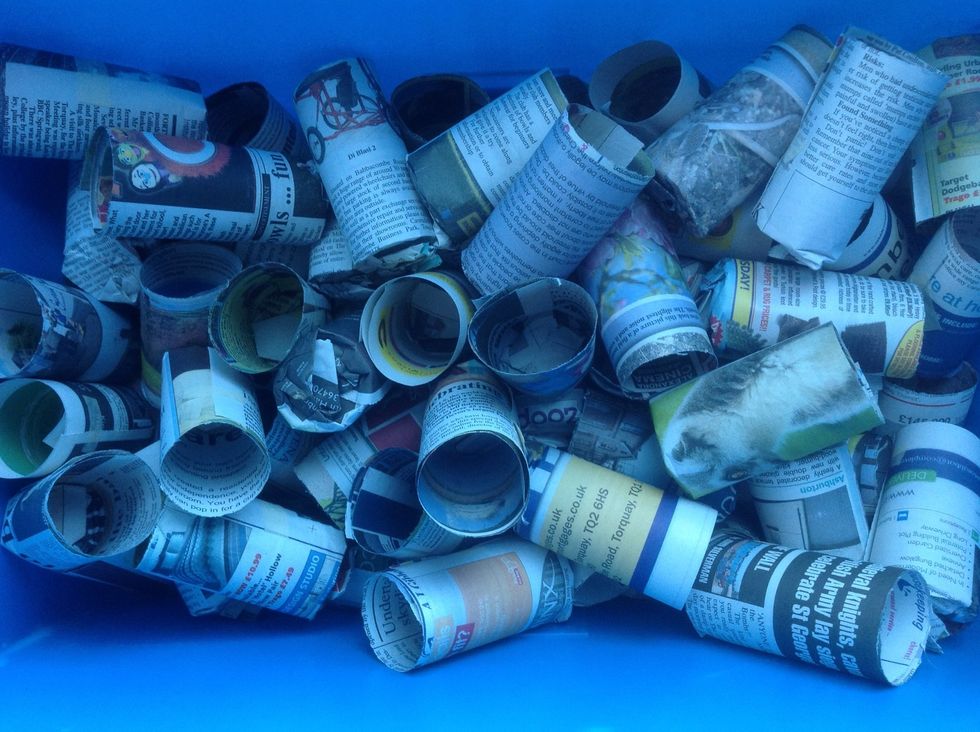 Previously we used to plant directly in the garden we planted two seeds per cane, this way it's virtually 100% success rate! we plant just one per pot and out of sixty only two or three don't make it.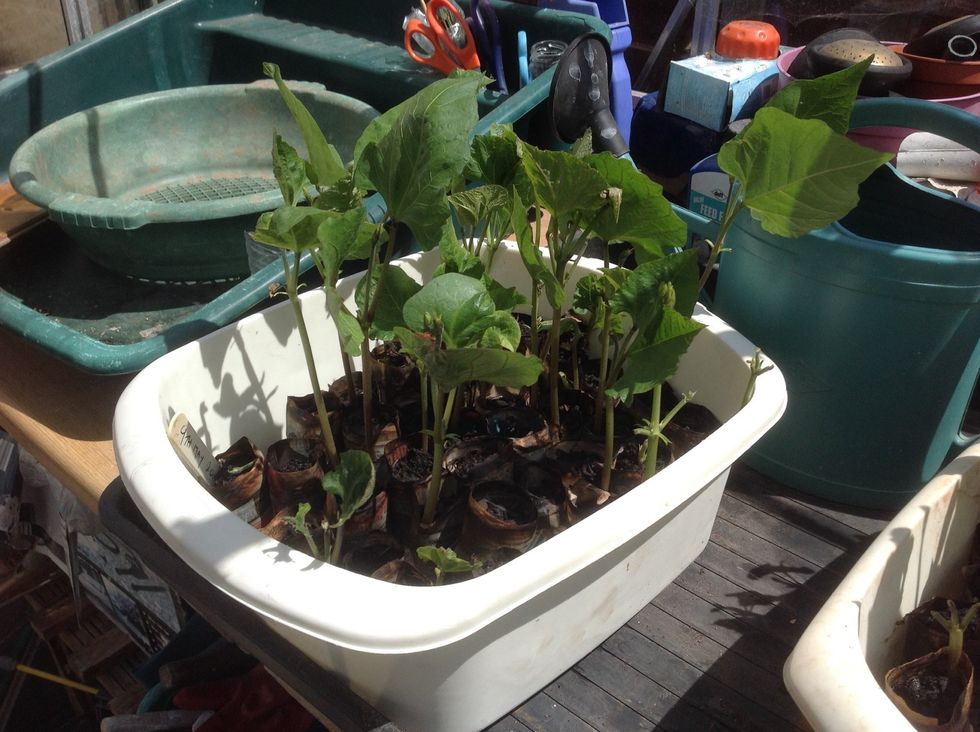 The beans are up and ready for planting out, with them in the paper pots they are ideal to handle, and the roots will not be disturbed whilst planting out.
Newspapers
Cardboard tube
Rolling pin or similar
Sticky tape