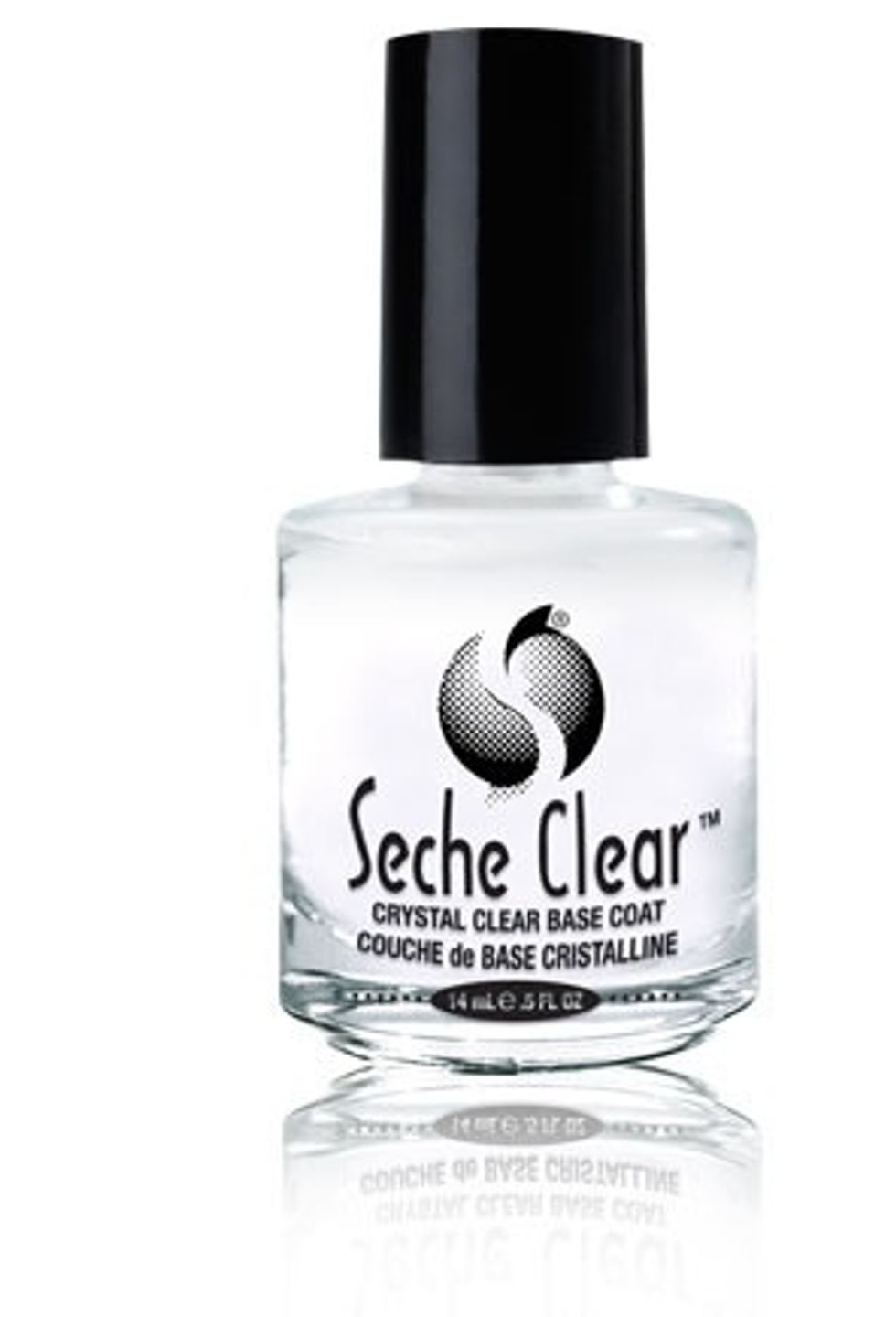 First paint your nails with a base coat to protect them.
Next paint your nails a light color of nail polish.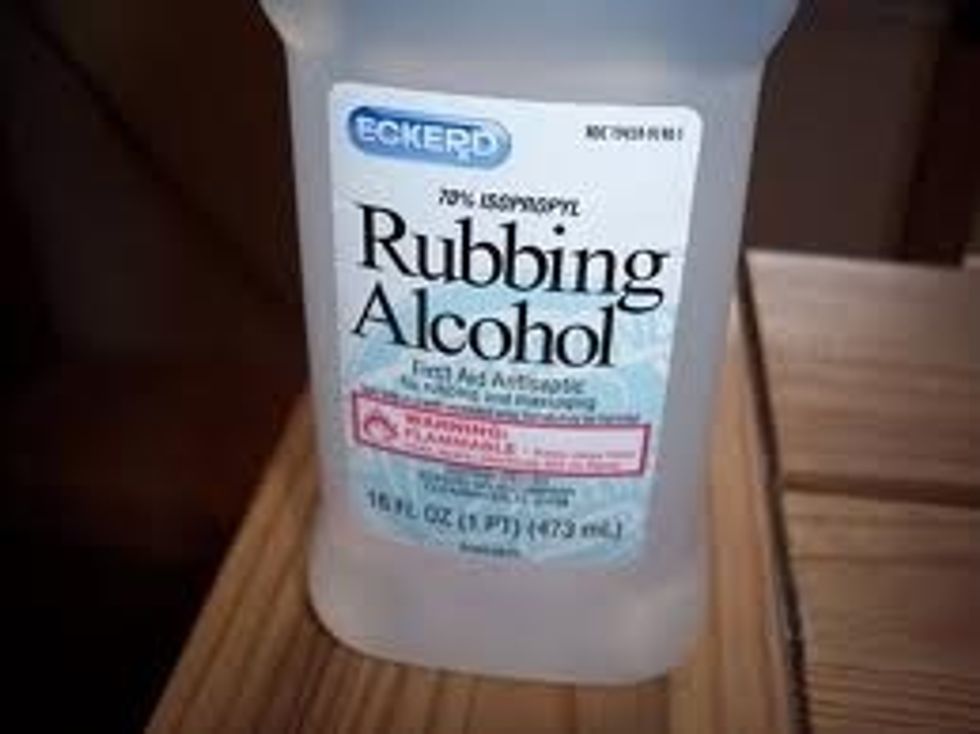 Pour some rubbing alcohol into a little cup. Put your finger in the alcohol for 5 seconds.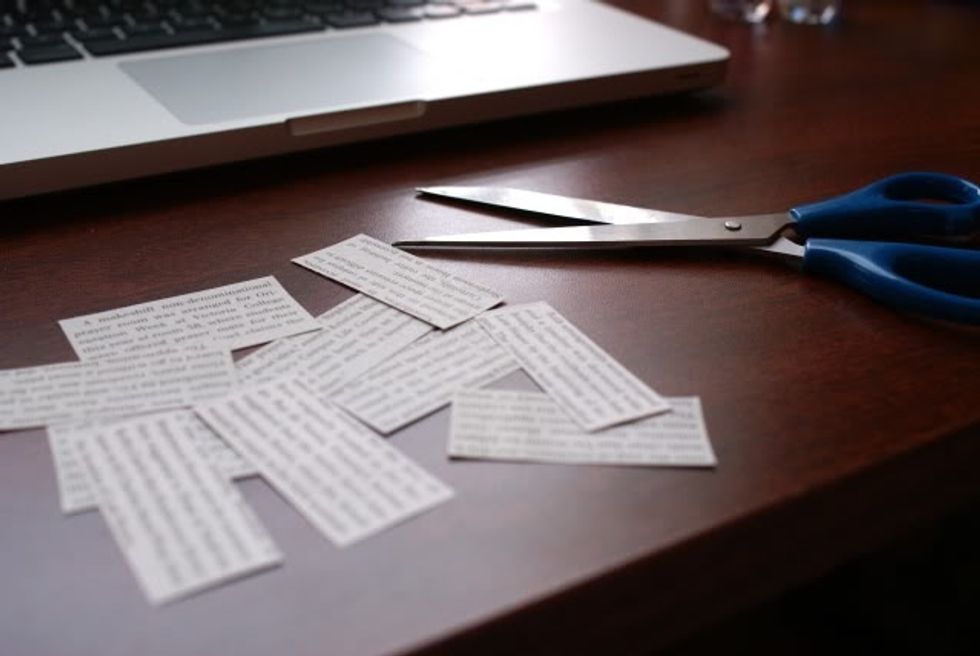 Now take the newspaper and press it on your nails for at least 10 seconds. Remove the newspaper.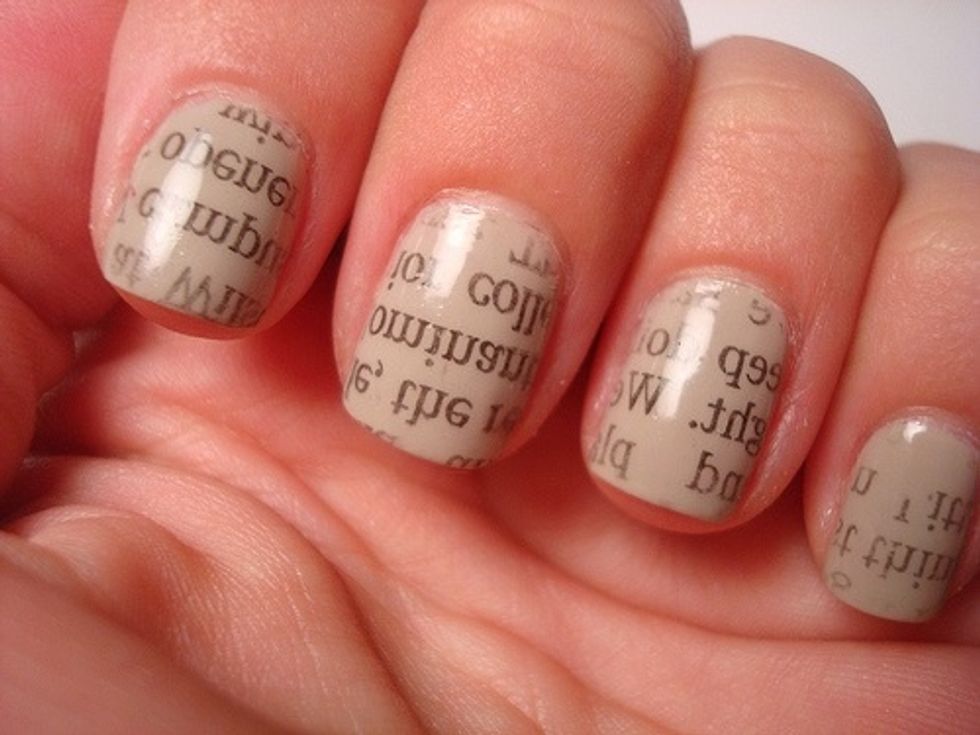 Final product. ❤
Rubbing Alcohol
Newspaper
Nail Polish
Top Coat
Base Coat