Preheat oven to 300 degrees.
Cream the butter with the sugar using an electic mixer on medium speed until Fluffy.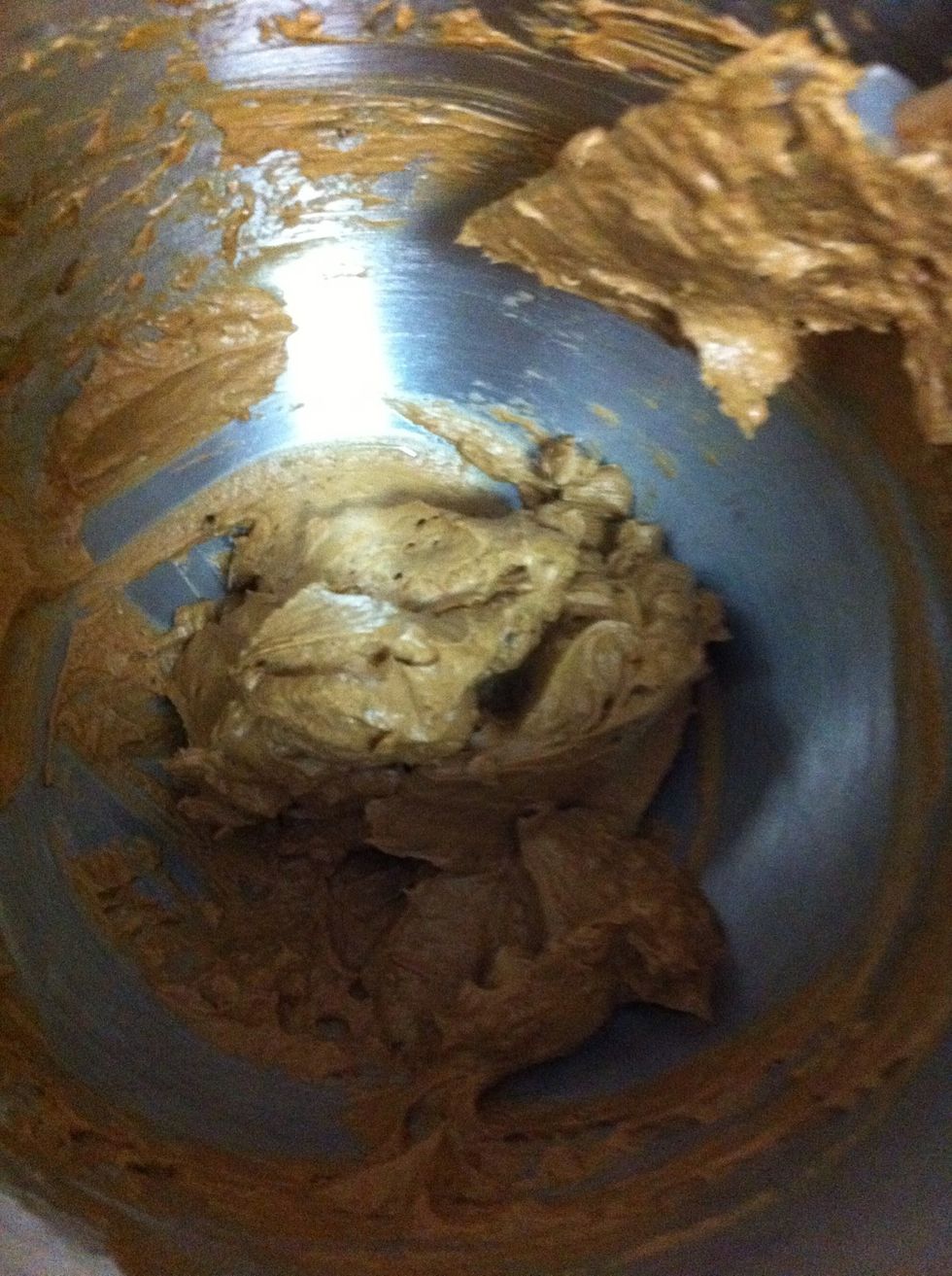 Beat in egg and vanilla extract
In mixing bowl,still together the dry ingredients
Beat dry ingredients into the butter mixture at low speed for about 1-2 minutes.
Until look like this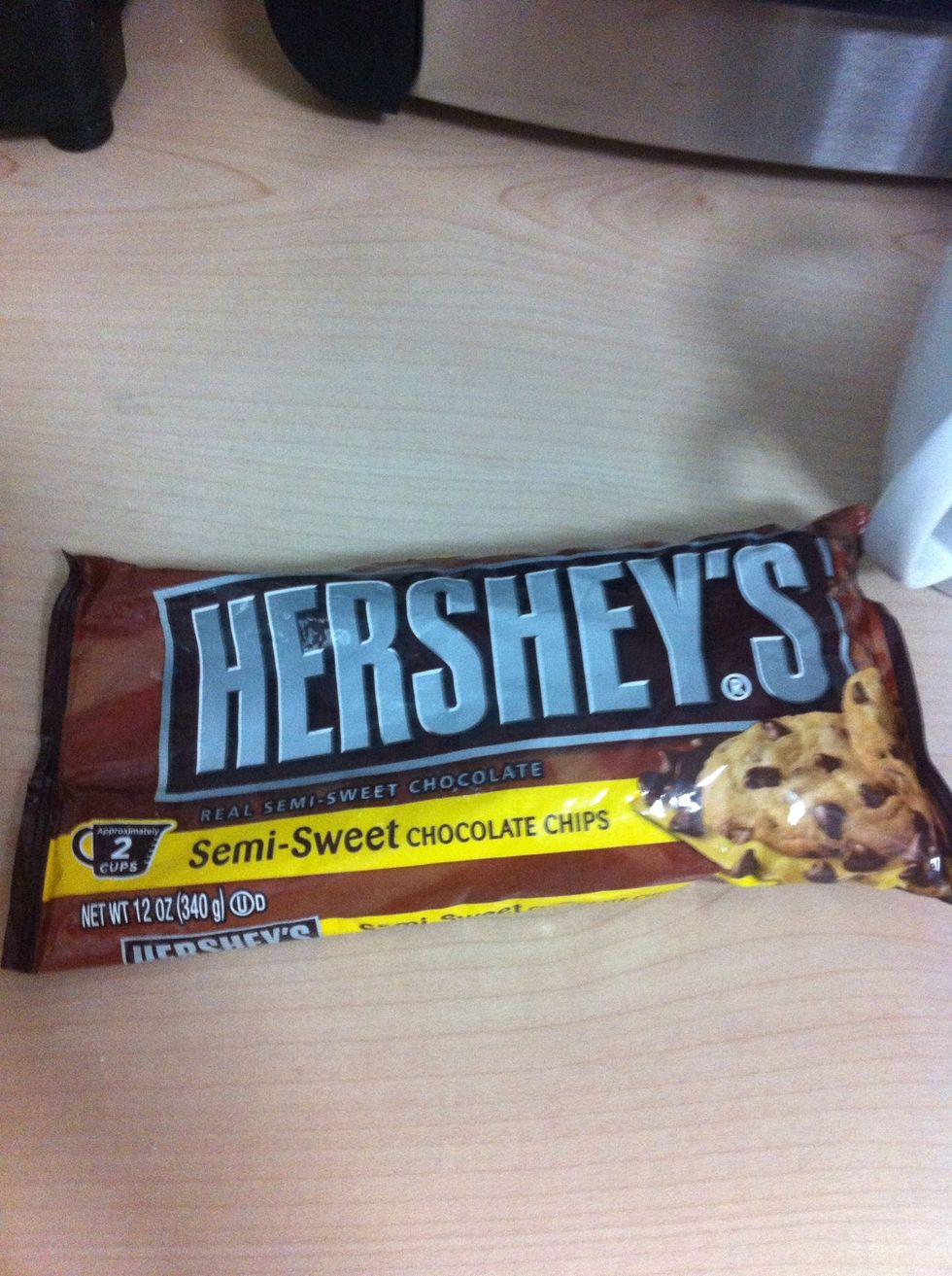 Stir chocolate chips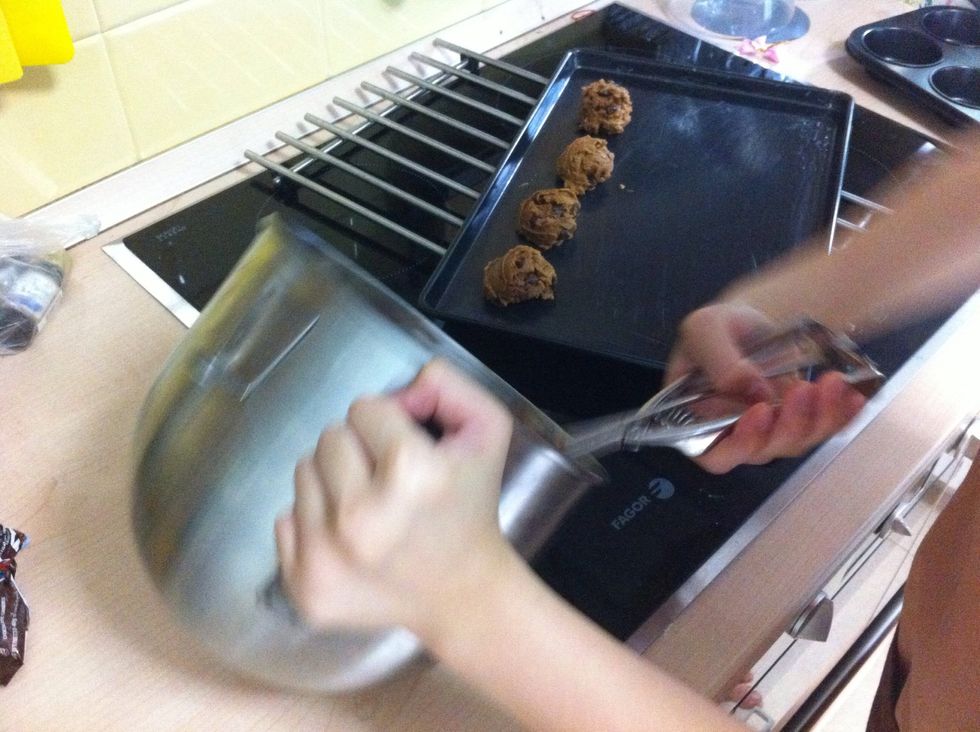 Drop cookies dough onto a greased cookie sheet about 3inches apart.Gently press down the dough with back of a spoon to spread out in to 2inch circle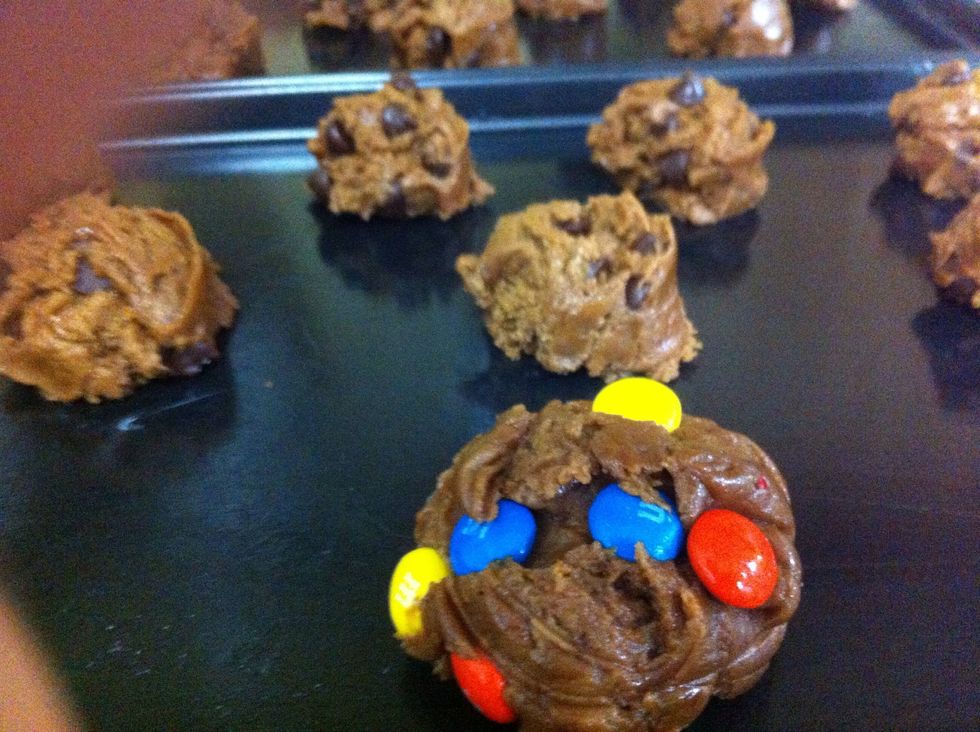 I make m&m one 😍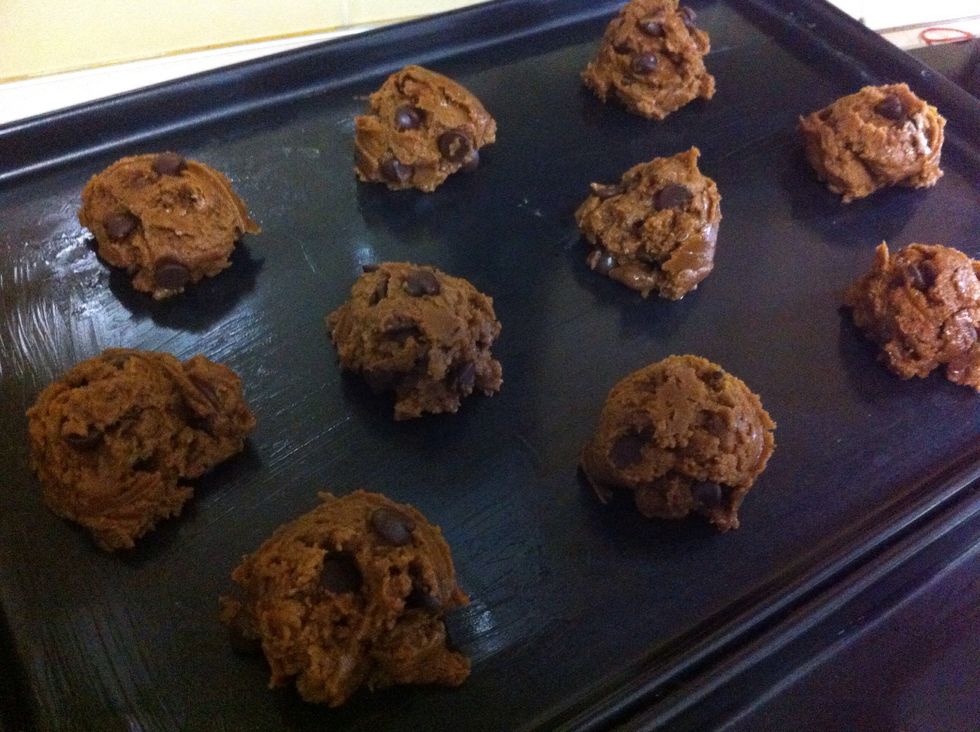 😍😍😍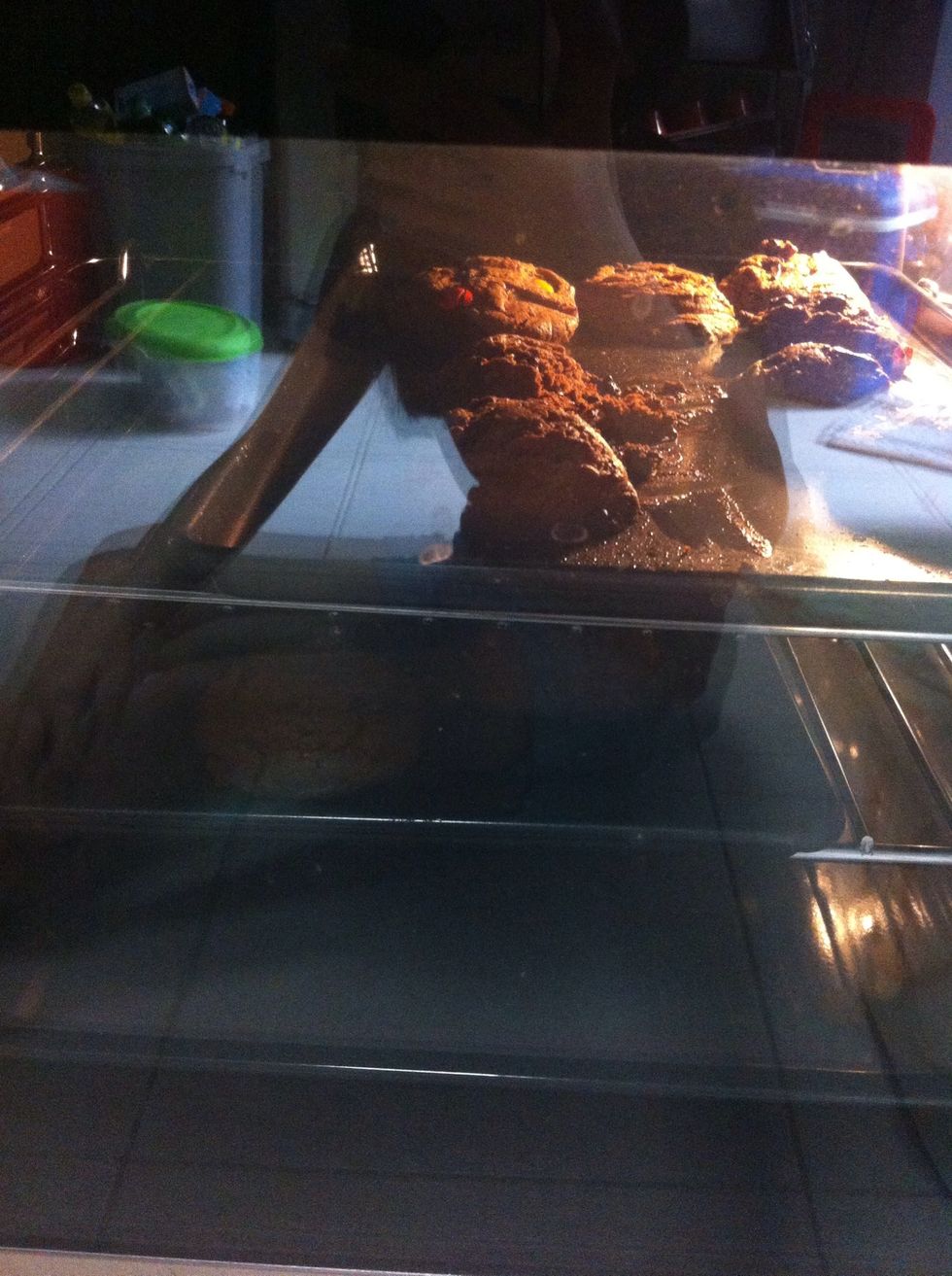 Bake about 20 minute or until nicely brown around edges.bake a little longer for criper cookies.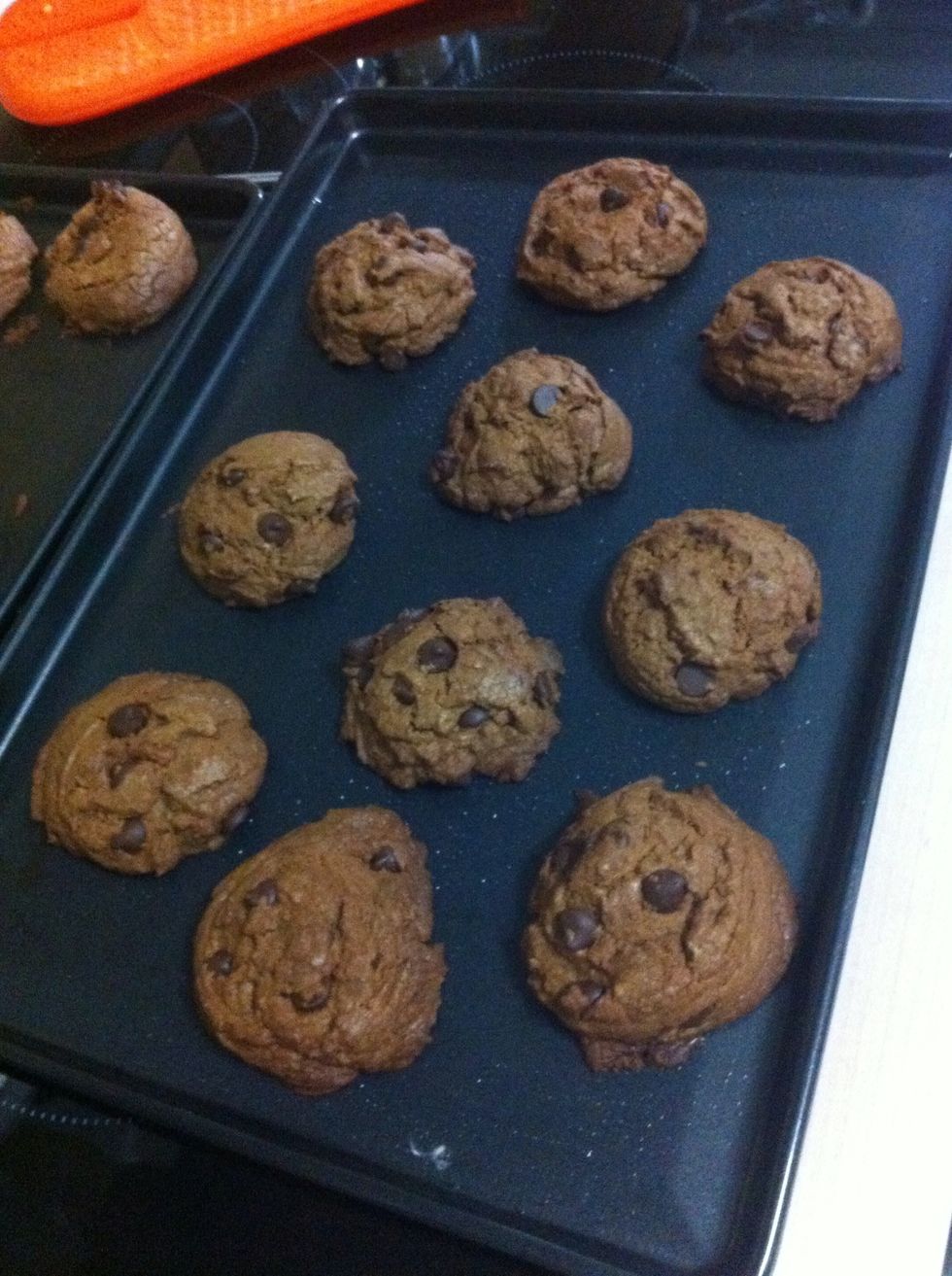 Tadaa yumyumm💟
1/2c Butterc softened
1.0c Light brown sugar
3.0Tbsp Sugar
1.0 Large egg
2.0tsp Vanilla extract
3/4c All purpose flour
1/2tsp Banking powder
1/2tsp Baking soda
1/2tsp Salt
1/2tsp Espresso coffee powder
1/2 Semisweet chocolate chip