A simple, easy and inexpensive project to create necklaces using sea or beach glass or glass "tumbled" to create the same effect.
68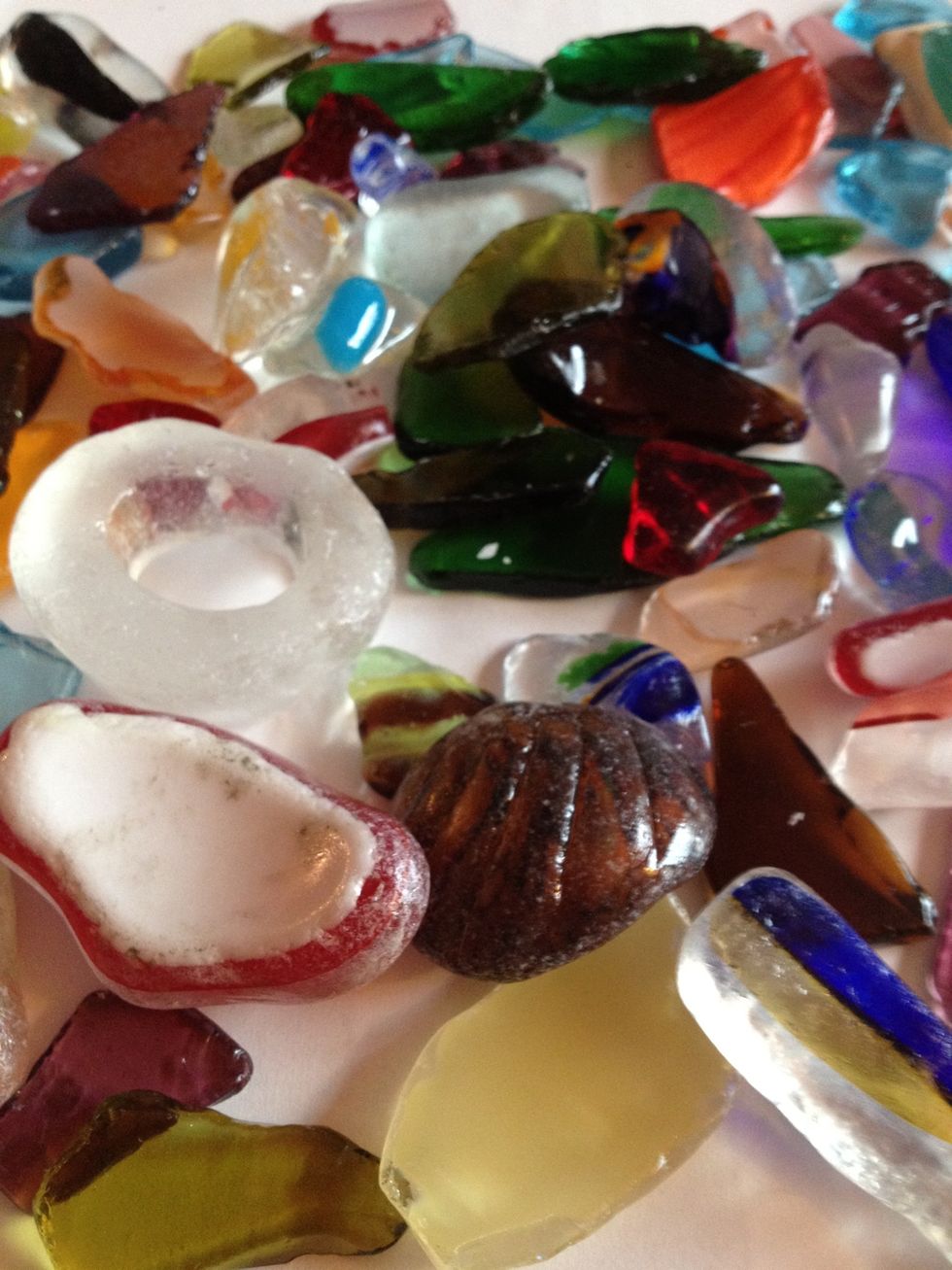 Sea glass or beach glass is physically and chemically weathered glass found on beaches along bodies of fresh and salt water. They come from bottles, glasses, plates, even windshields.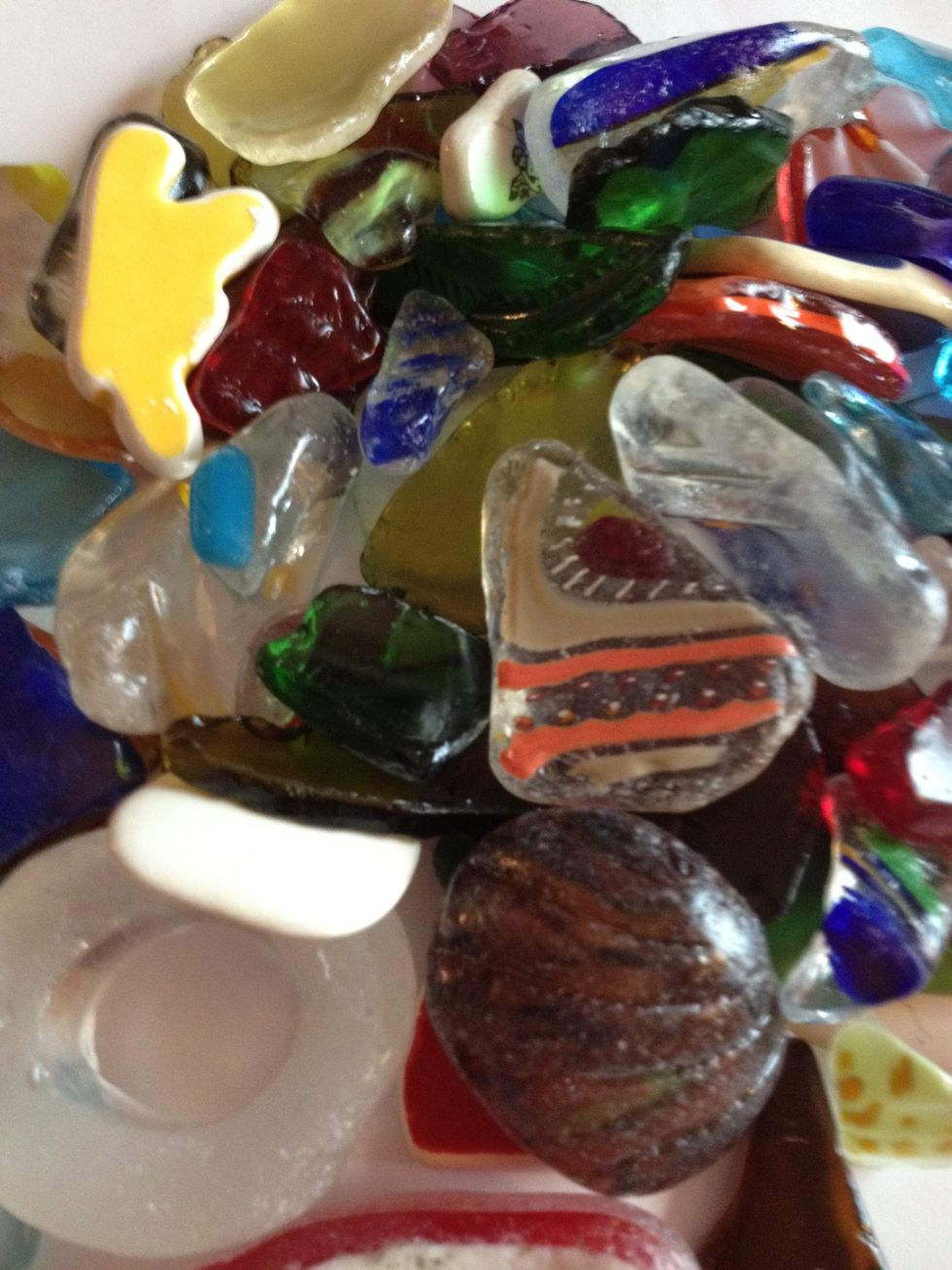 You can get the same effect by putting pieces of glass in rock tumblers or even cement mixers. For $2, I got all these at a local recycling center that tumbles pieces of glass in cement mixers.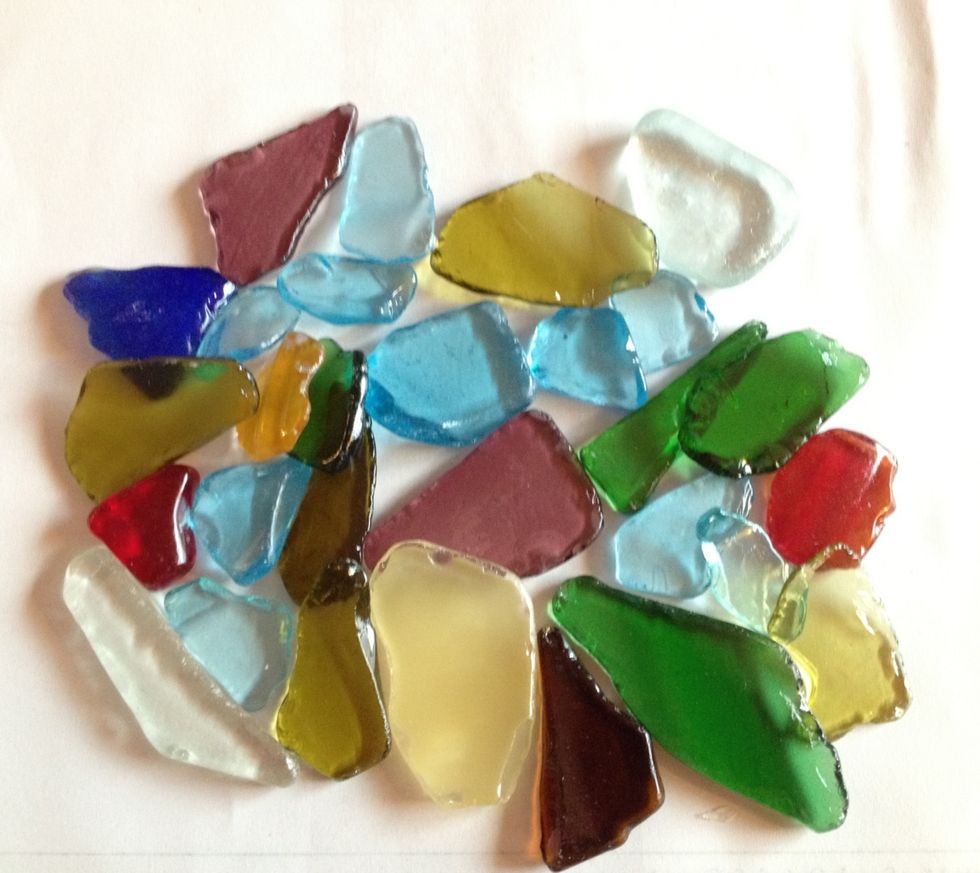 Some of the ones I got are clear glass.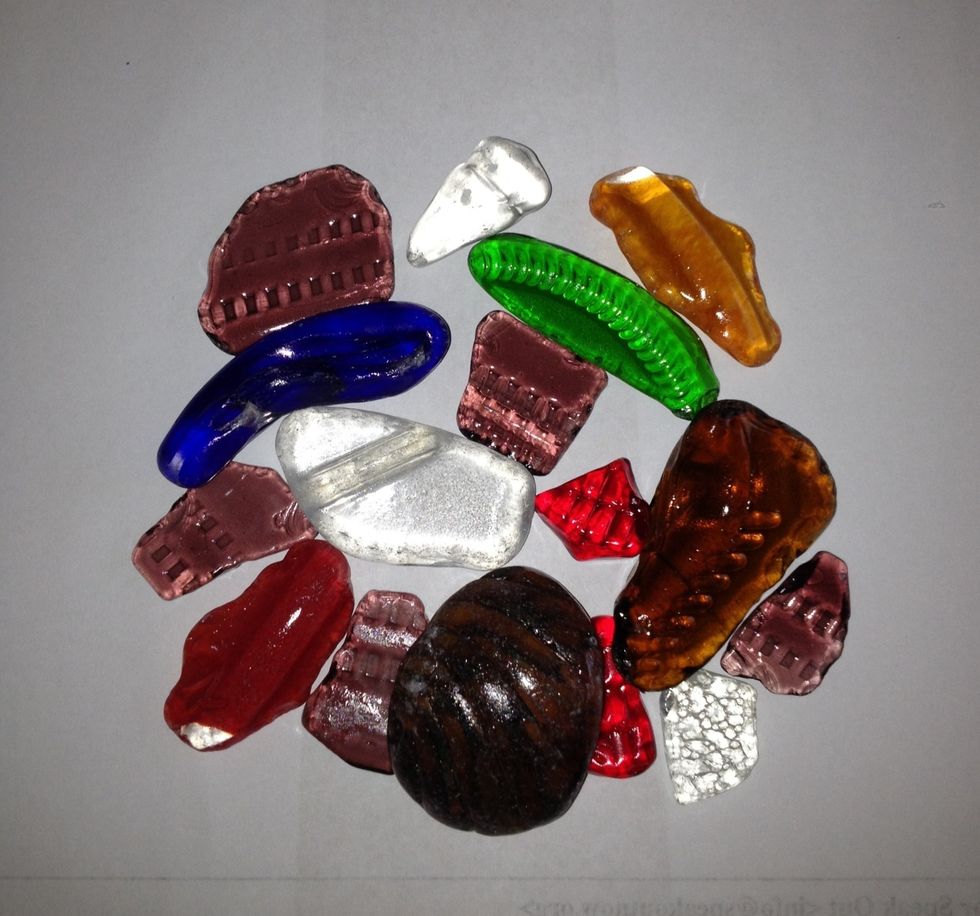 Some have interesting texture.
Others have bits of color already in them.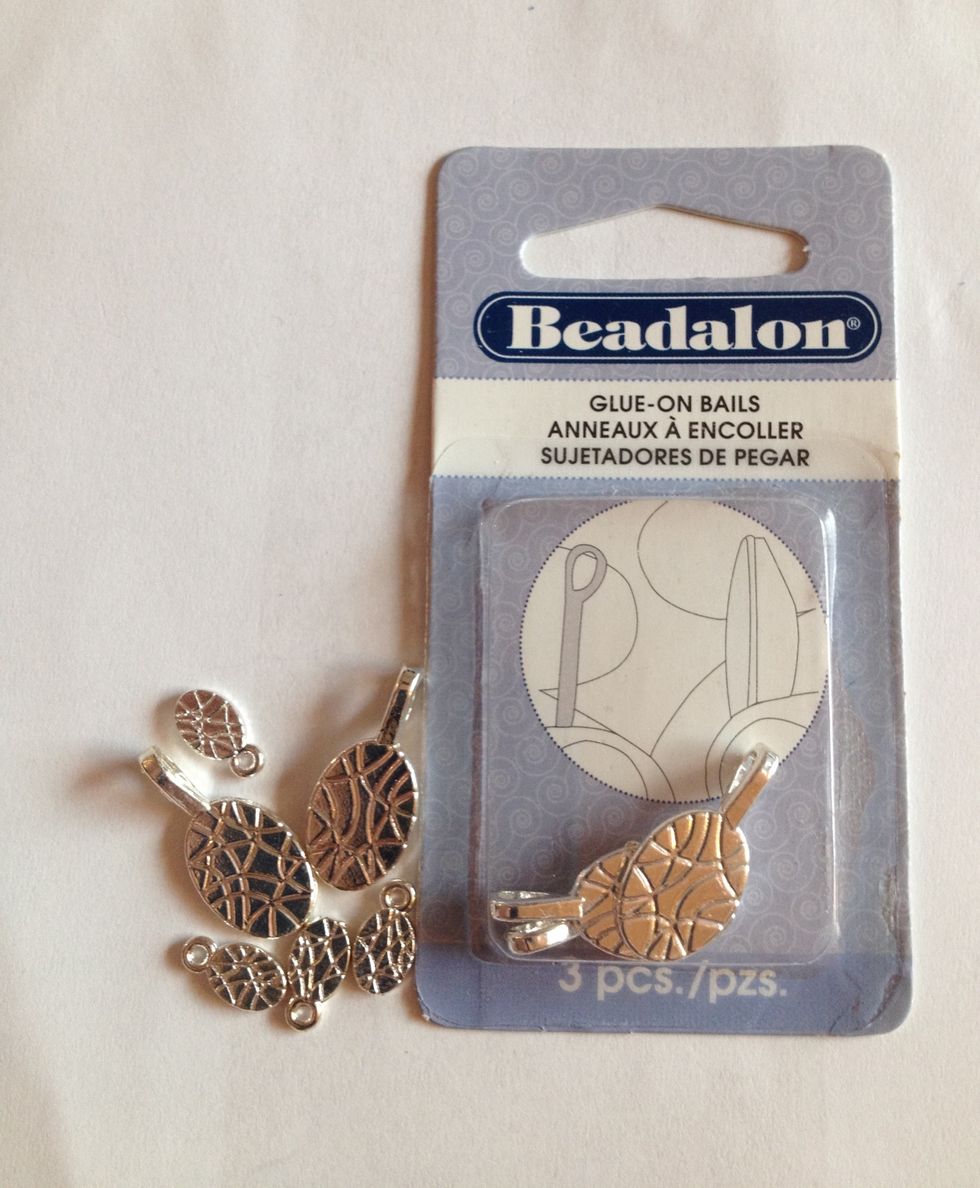 These are bails. You can buy them in different sizes at any craft store or online. These will help you turn your pieces of glass into necklaces. Plus...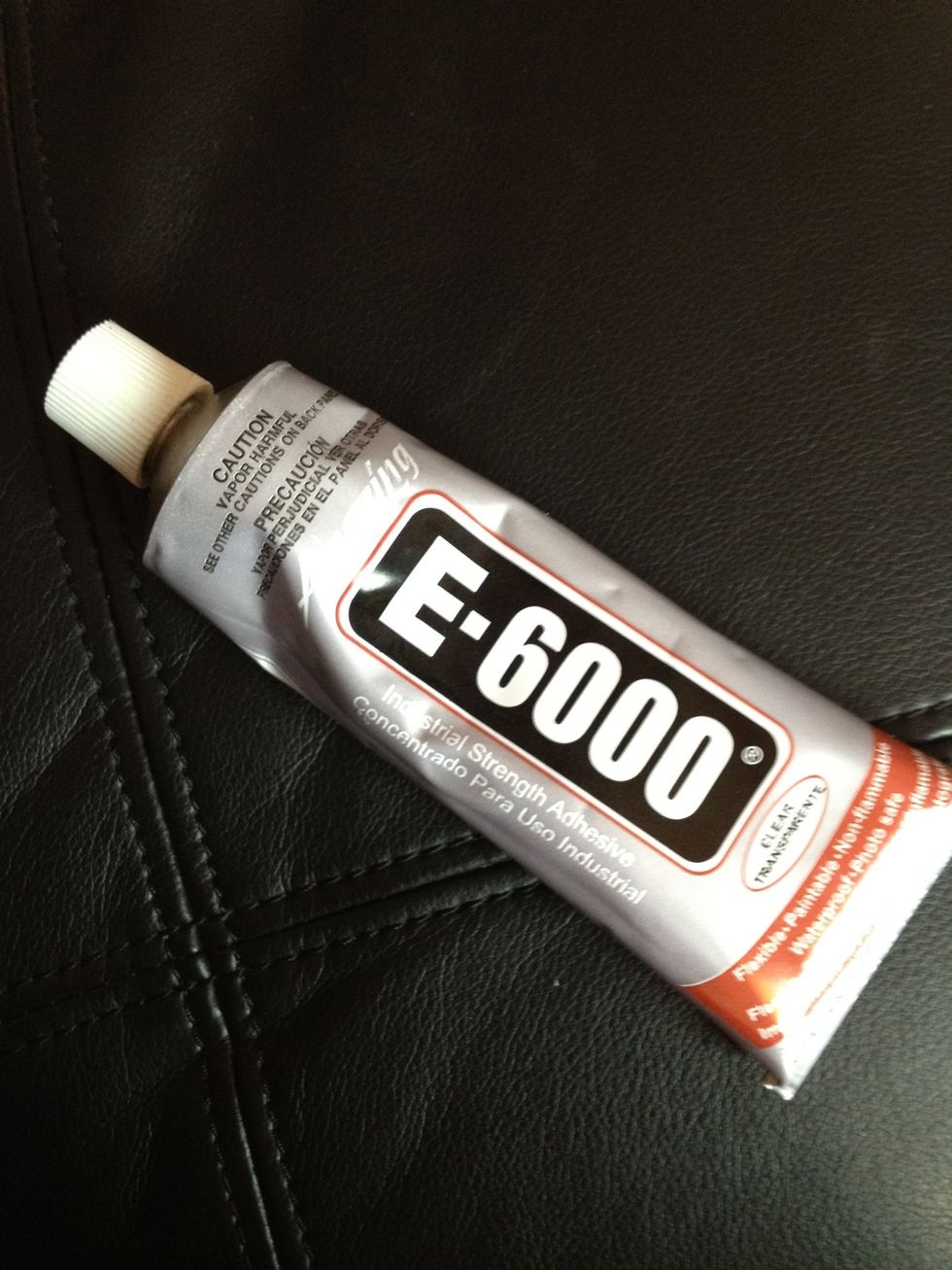 Glue! Strong glue to attach the bail to the glass.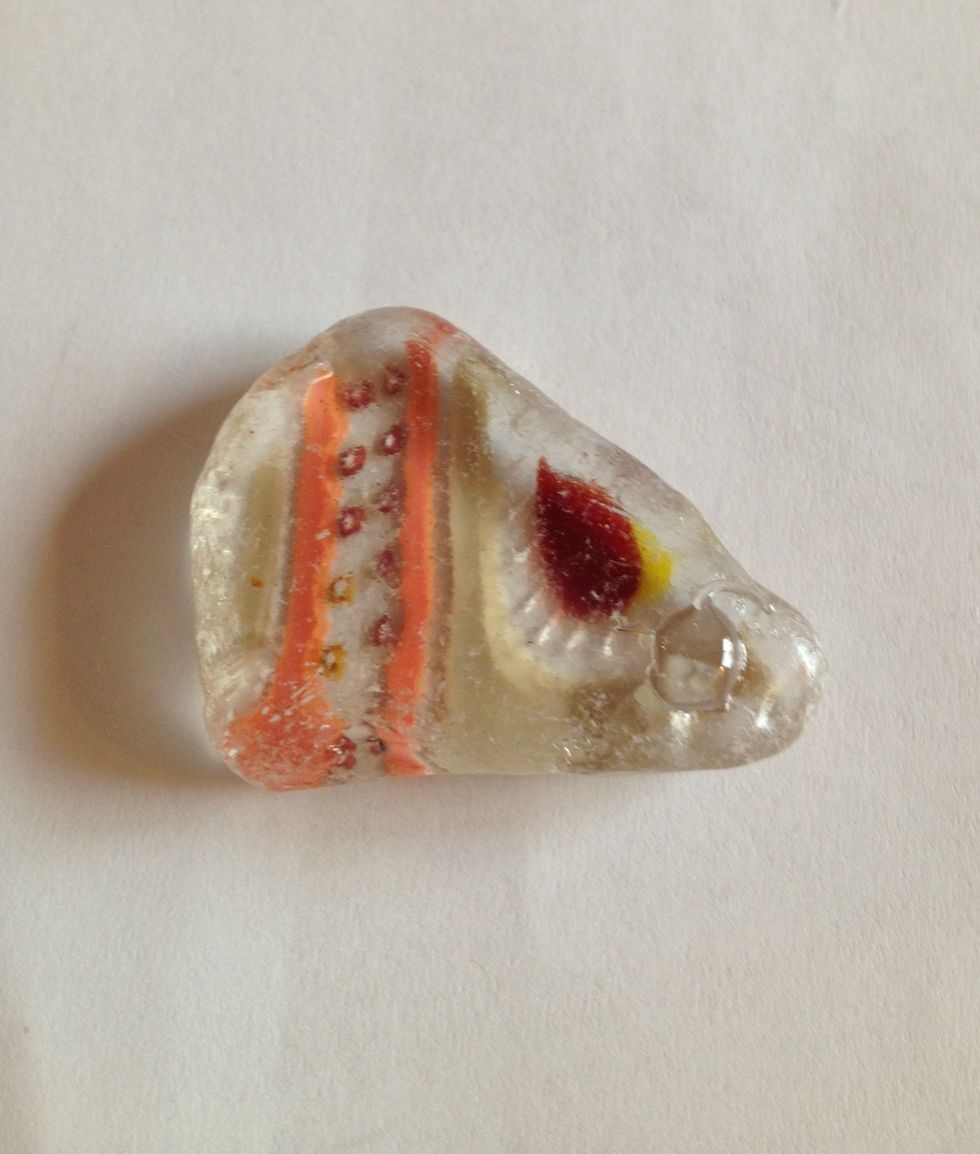 So here's an example - I actually found this piece of glass just like this, with all kinds of colors already in it. Put a dot of glue where you want to put the bail.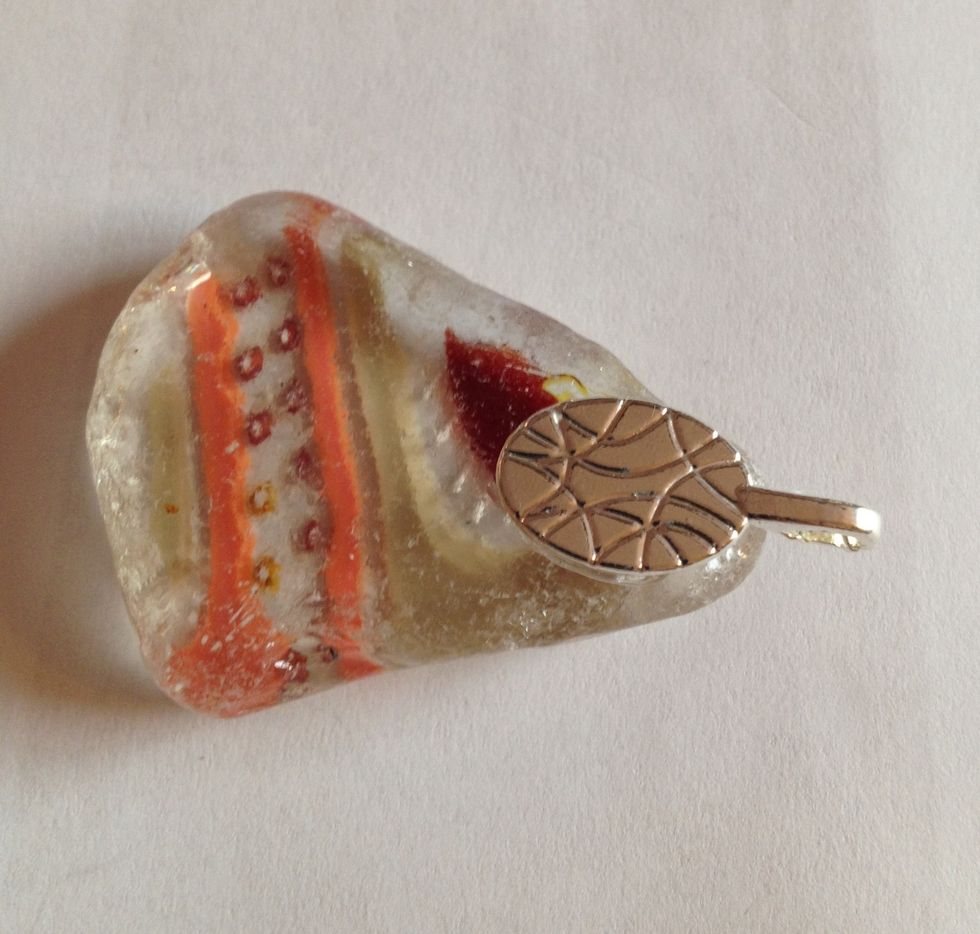 Put the bail on the dot of glue. Press and wipe off any excess glue that oozes out.
Ta da! A pendant ready for a chain, twine or string - whatever you choose to use - to make into a necklace.
If you want to get more creative, get some fine point permanent markers.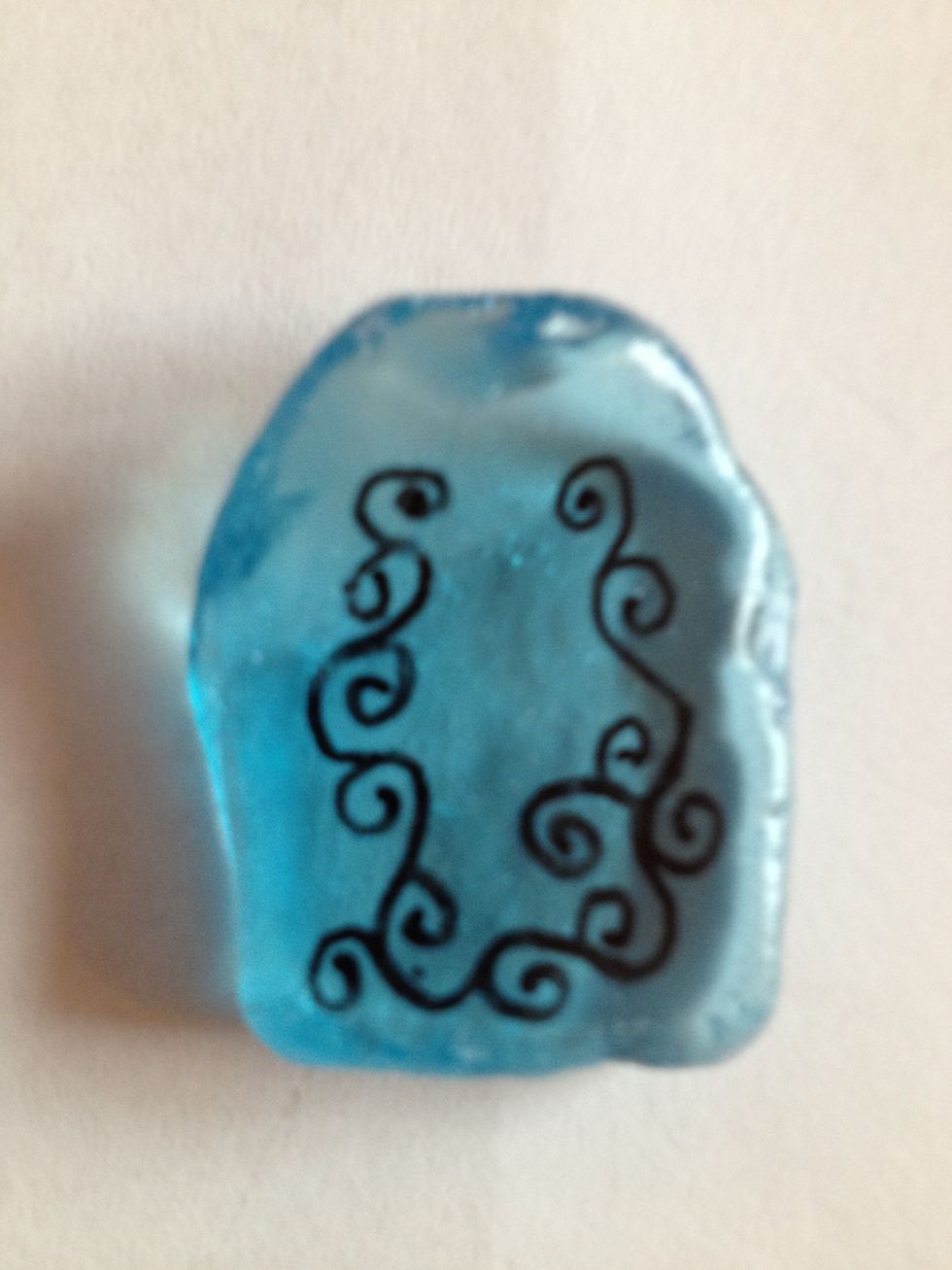 Draw a design on the glass.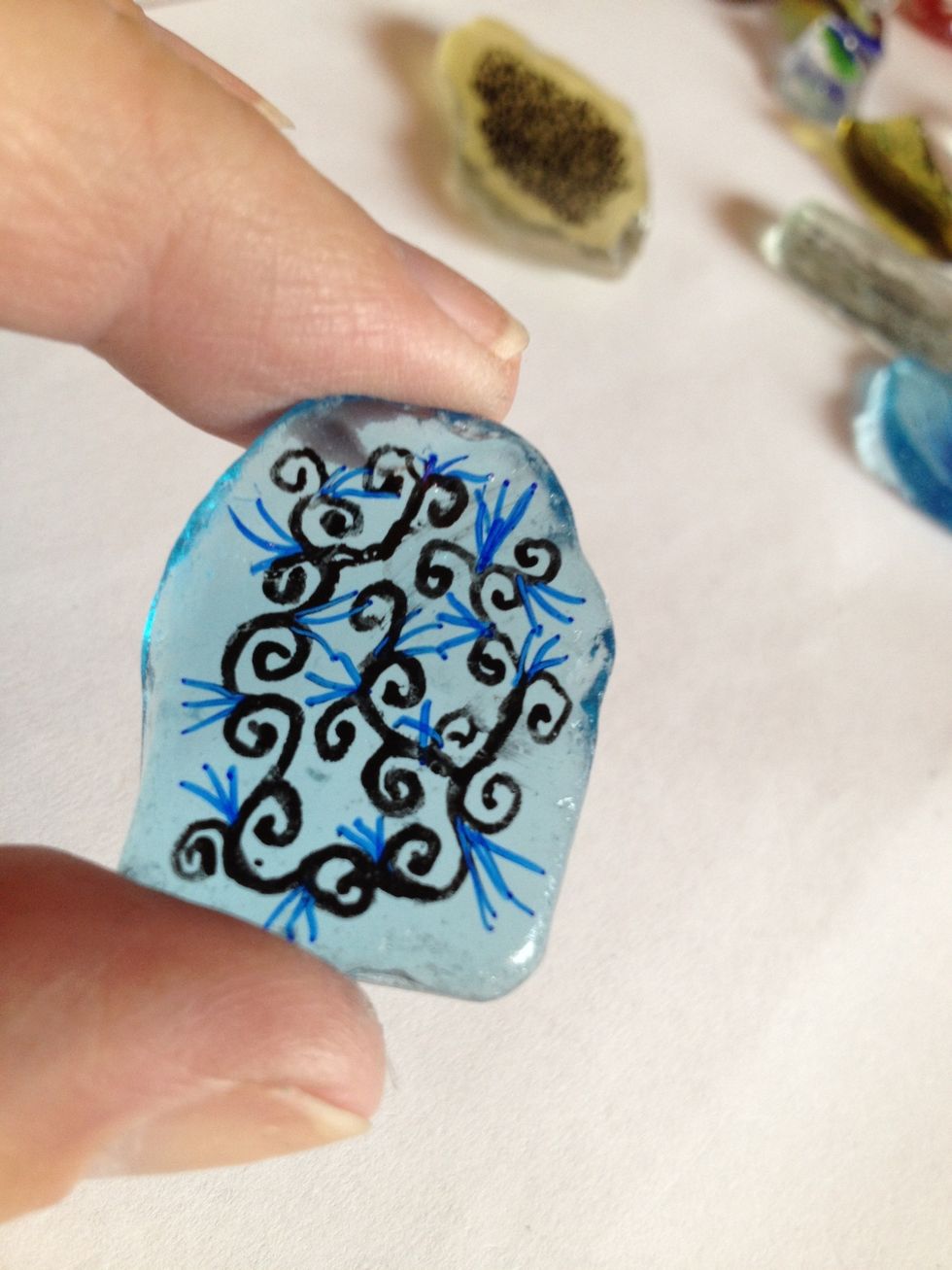 Here I used two colors.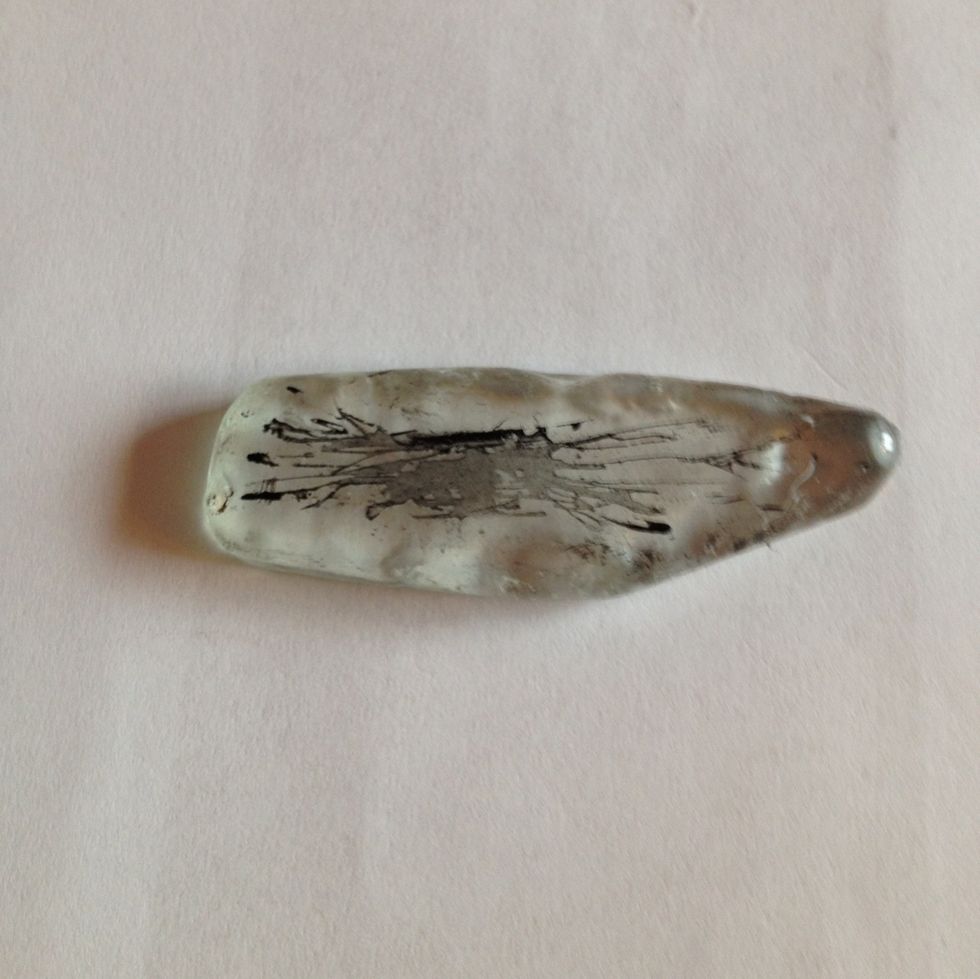 Another one - again just put a drop of glue where you want to put the bail.
Press on the bail and you have another pendant.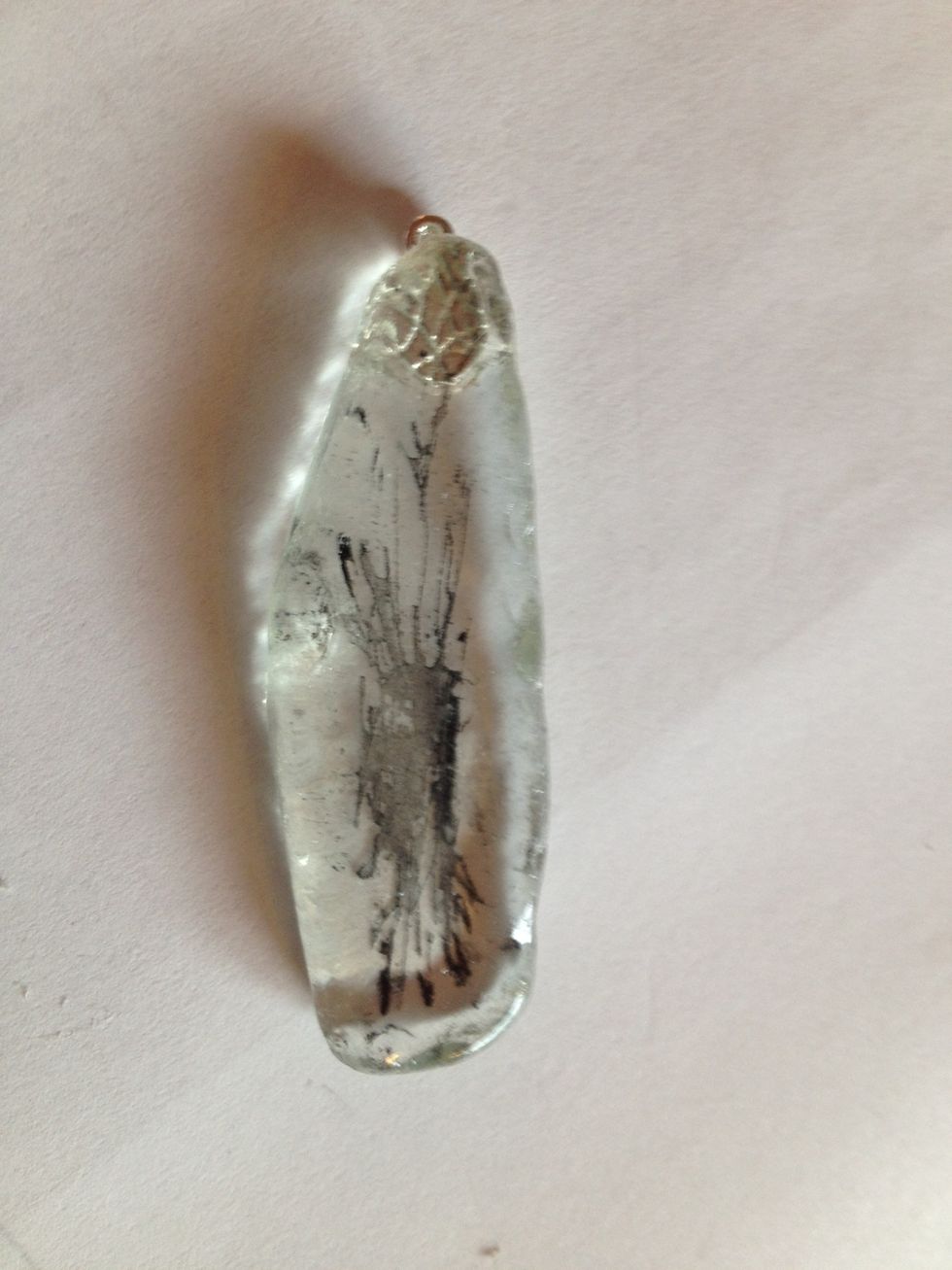 See?!
Samples of some other ink designs I did on clear pieces of glass.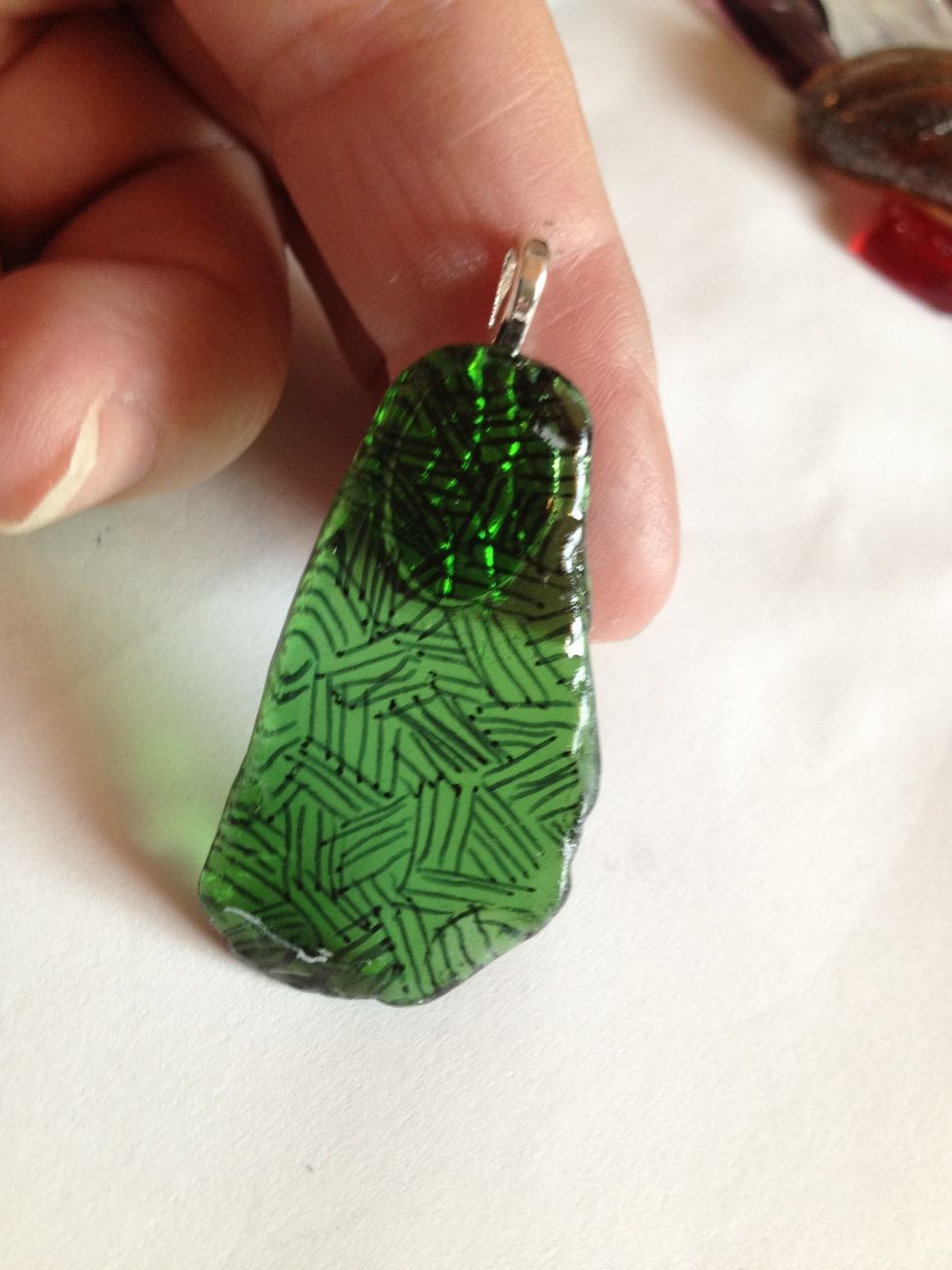 Take each one and then glue on the bail.
The possibilities are endless! Just apply your imagination and creativity! Have fun and make enough to give to your family and friends as gifts!
Smooth pieces of glass
Bails (assorted sizes)
Glue
Ink pens (optional)
Felicia Gustin
I love to create! All kinds of things. Food, crafts, jewelry, art, photos, theater, events, history, social justice. My proudest creation is my daughter!