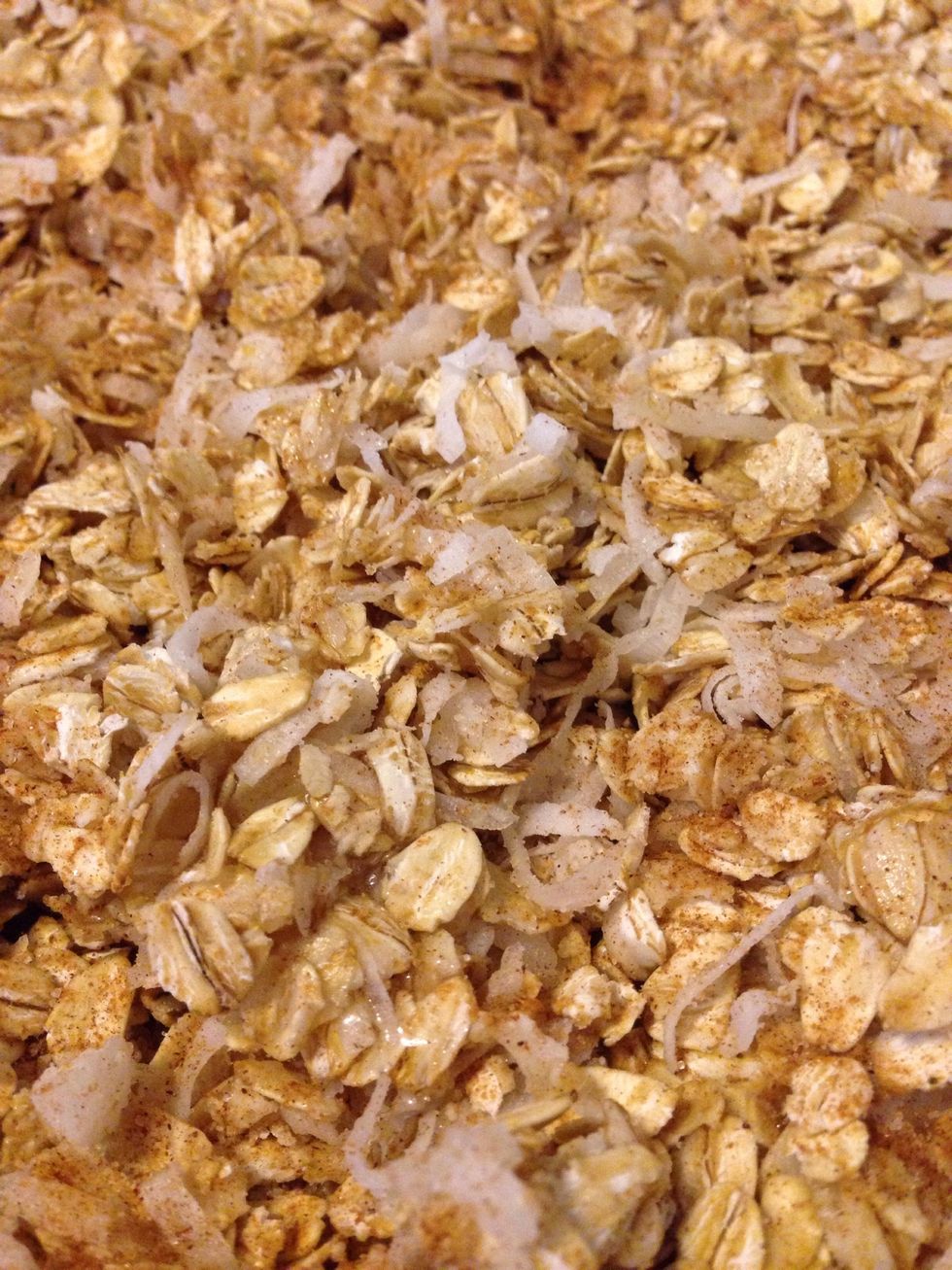 Preheat oven to 300* F. Combine all ingredients (except chocolate chips) in a large bowl, making sure everything is incorporated evenly. Spread on tin foil-lined baking sheet and bake for 30 minutes.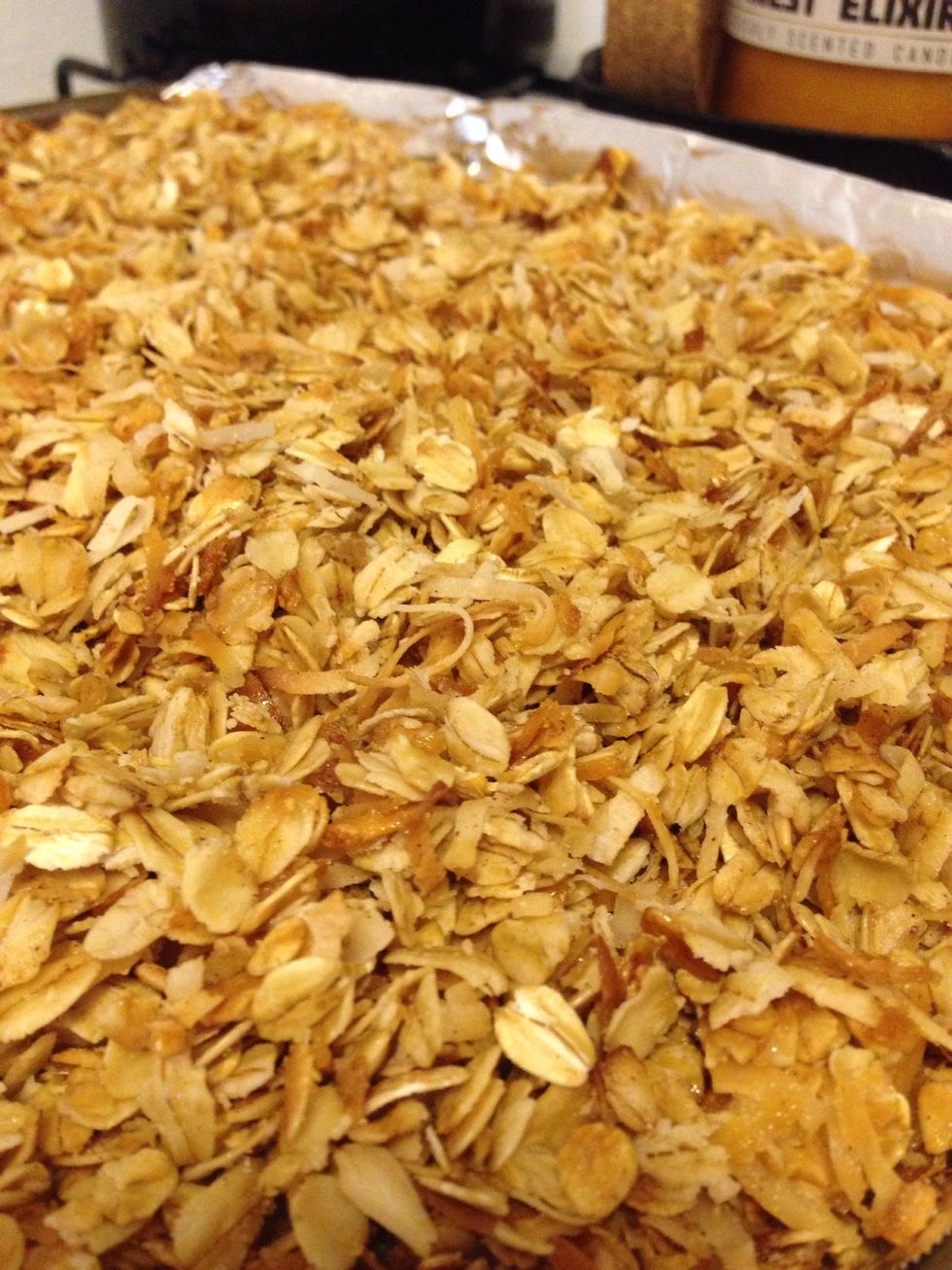 Stir every 10 minutes, and remove from oven when coconut and oats are browned. Granola will be soft, but will harden and become crunchier as it cools. Let it cool completely!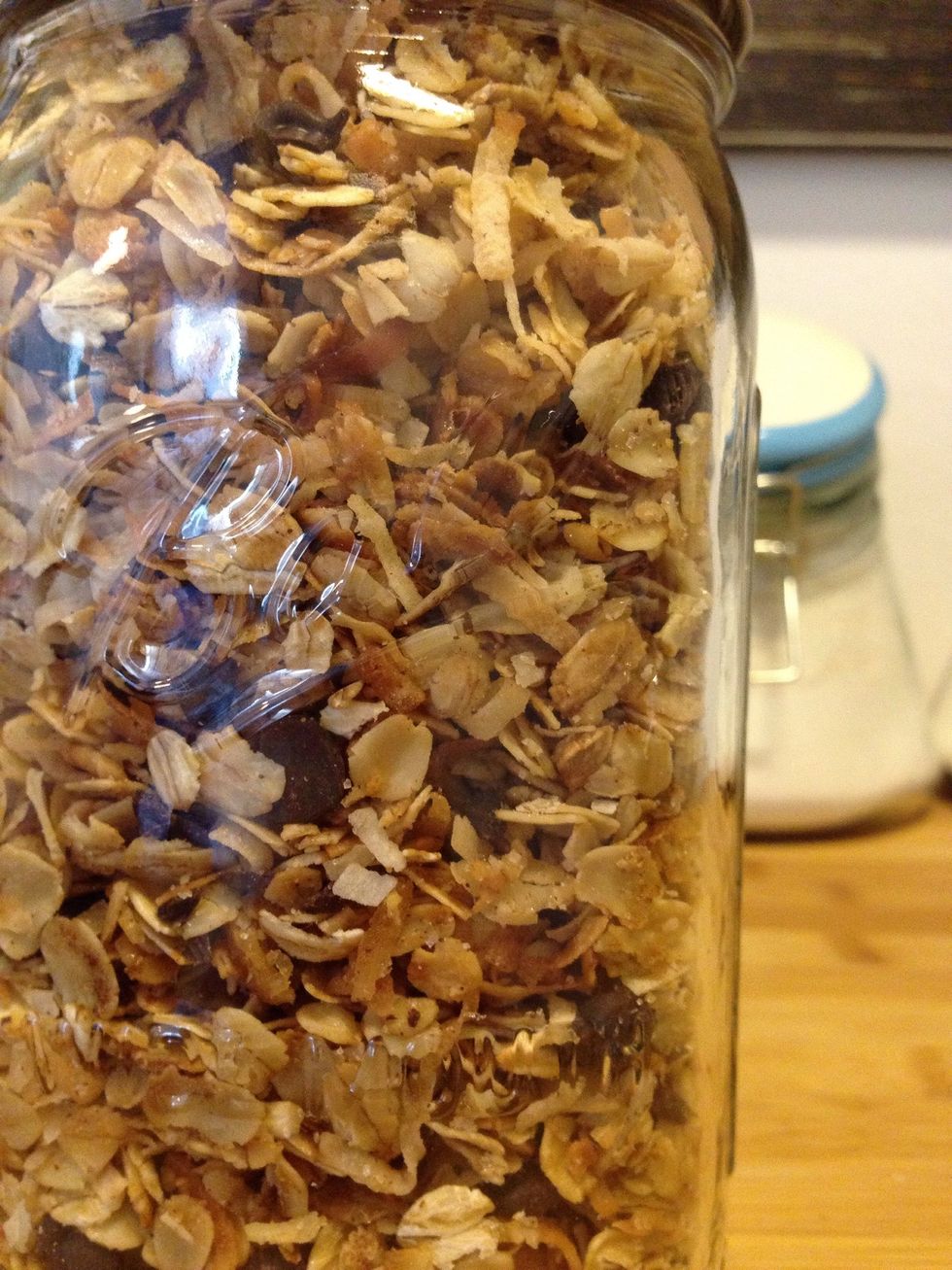 Once completely cooled, add your optional chocolate chips (I prefer dark), and store in an airtight container.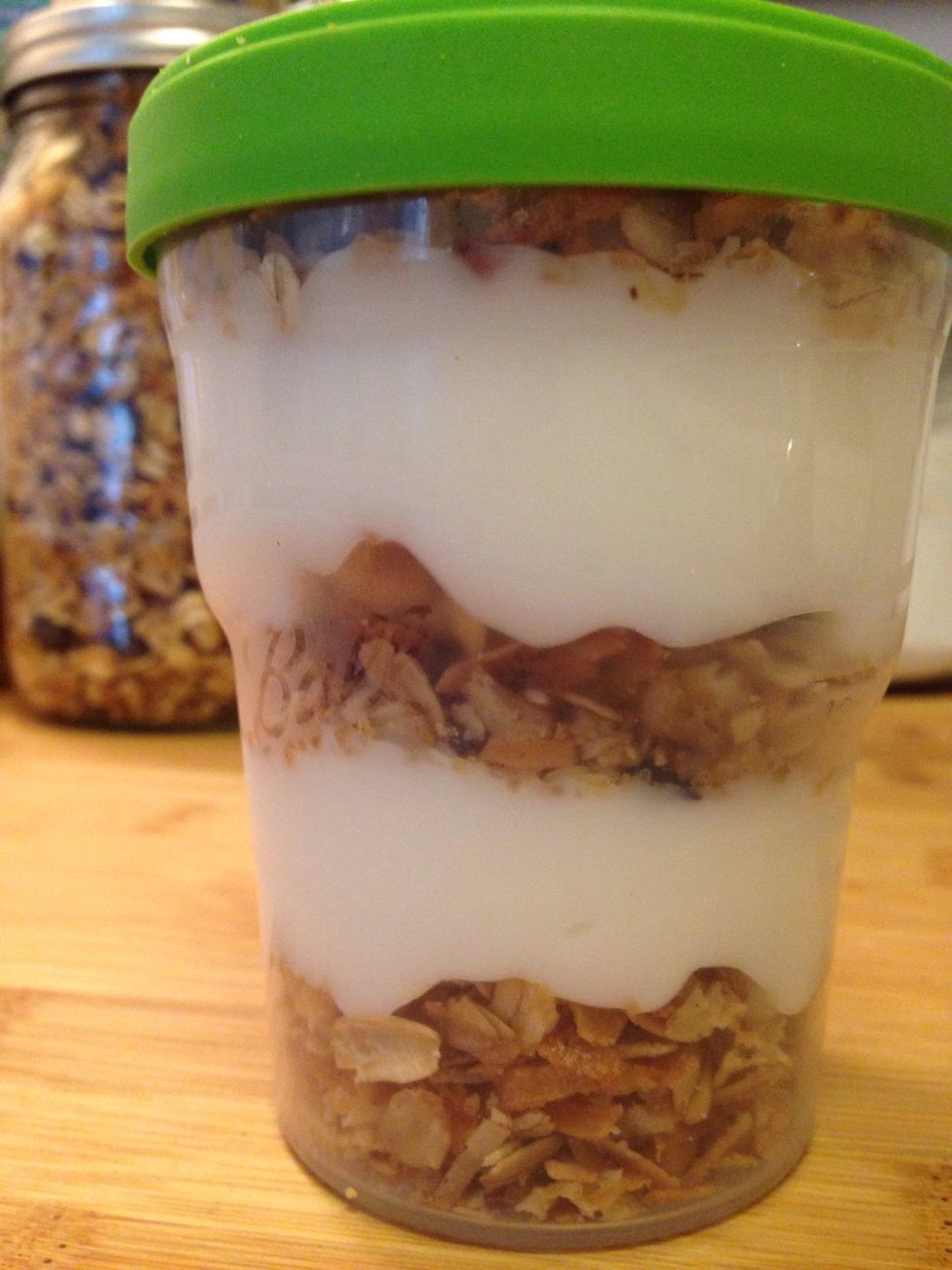 Here's my favorite way to eat my granola! Layered in these awesome plastic Ball containers with lowfat vanilla yogurt, they're a great on-the-go breakfast or lunch for work!
3 cups old fashioned oats
1 cup shredded coconut
1/4 cup honey
1/4 cup melted coconut oil
1 tsp cinnamon
1/2 tsp salt
1/2 tsp vanilla extract
Optional- nuts, seeds, chocolate chips
Andrea Beres
I'm a preschool teacher with a love of baking! I hope you enjoy these recipes as much as I do :)