How to make naturally flavored water
Bored with plain drinking water? Liven things up - naturally and cheaply - by ditching the artificially flavored stuff and using fresh, seasonal fruits.
23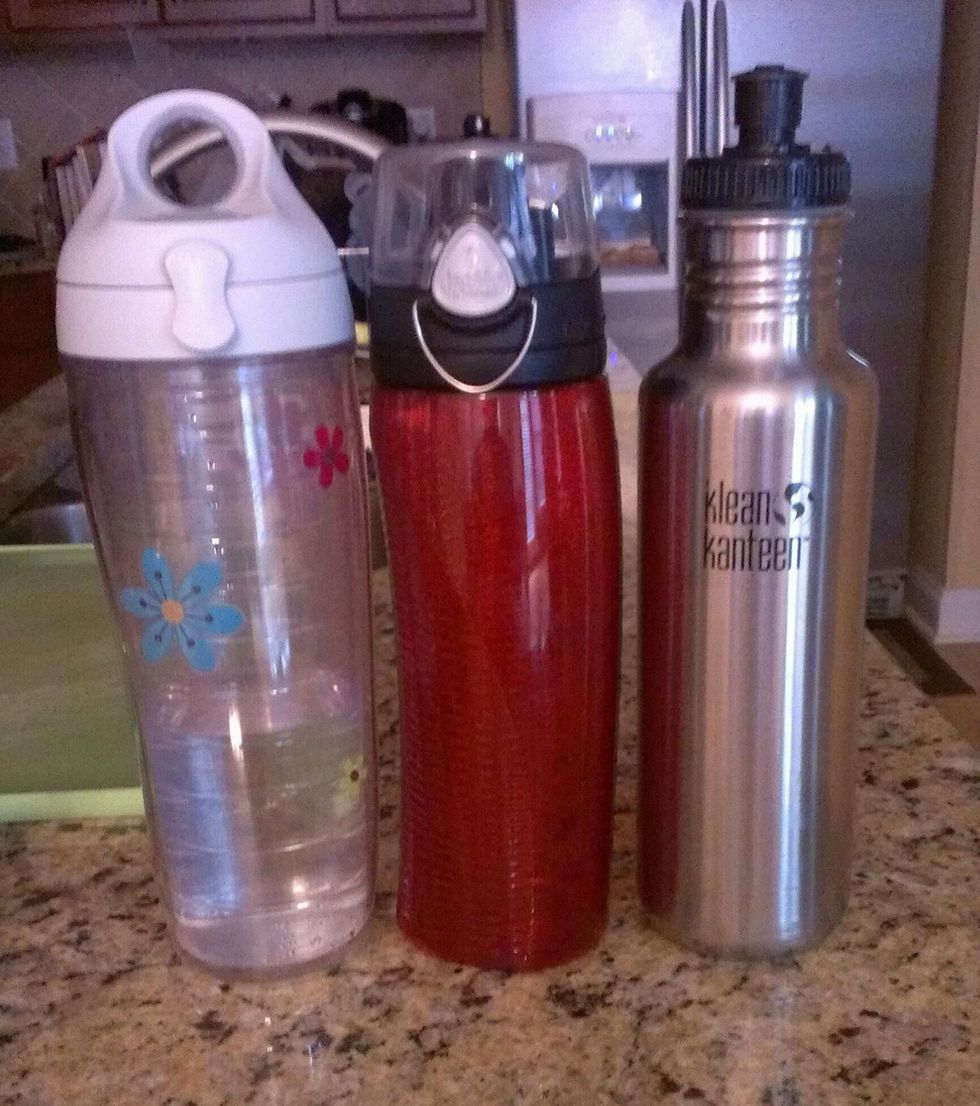 Fill your favorite reusable water bottle with fresh, clean water. Why choose reusable bottles over disposable, plastic bottles? To save $ and reduce the number of plastic bottles in our landfills.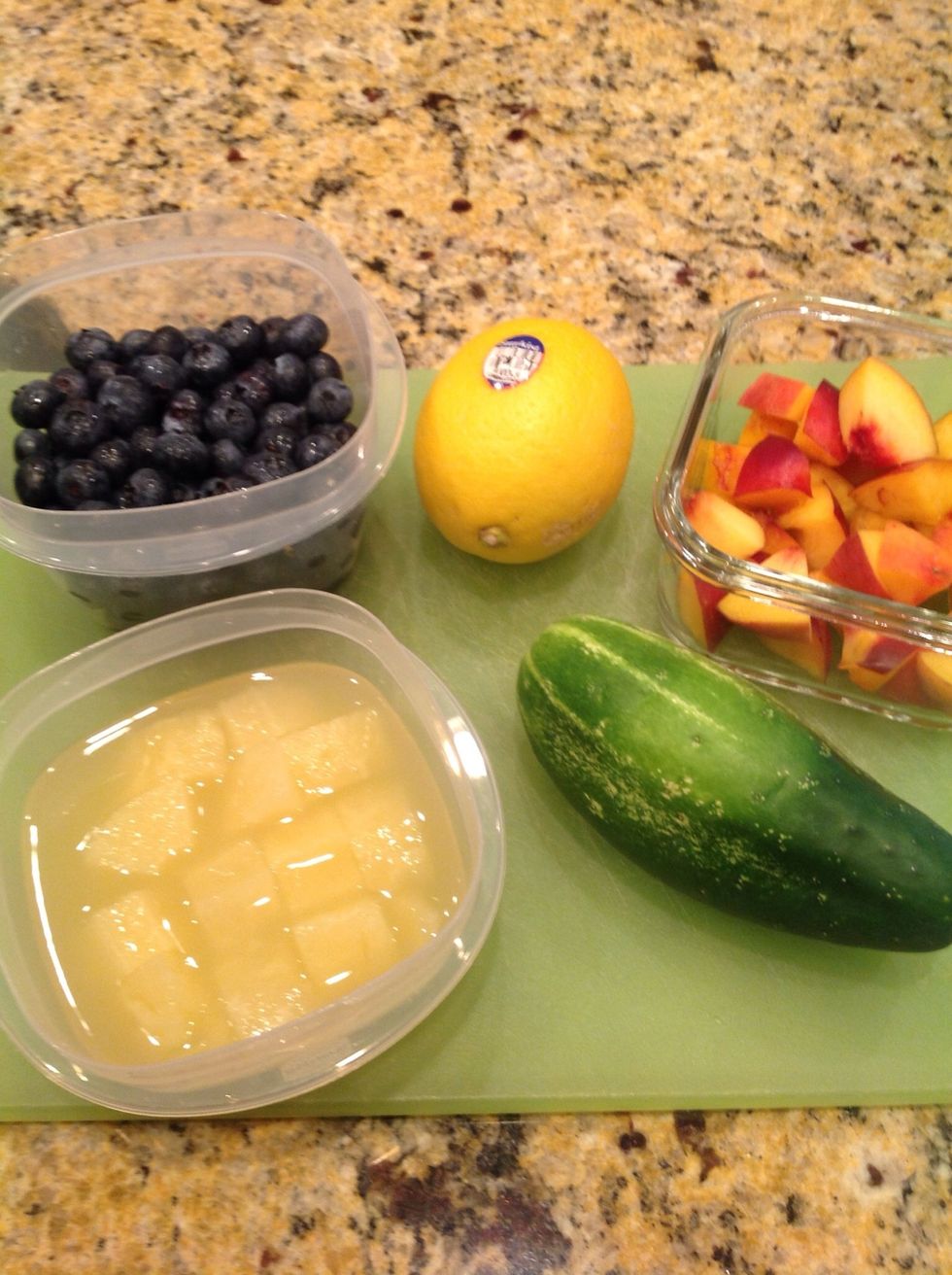 There are lots of natural fruits & vegetables you can choose from to flavor plain water. My favorites are blueberries, lemons, cucumbers, peaches and pineapple. They're full of healthful nutrients.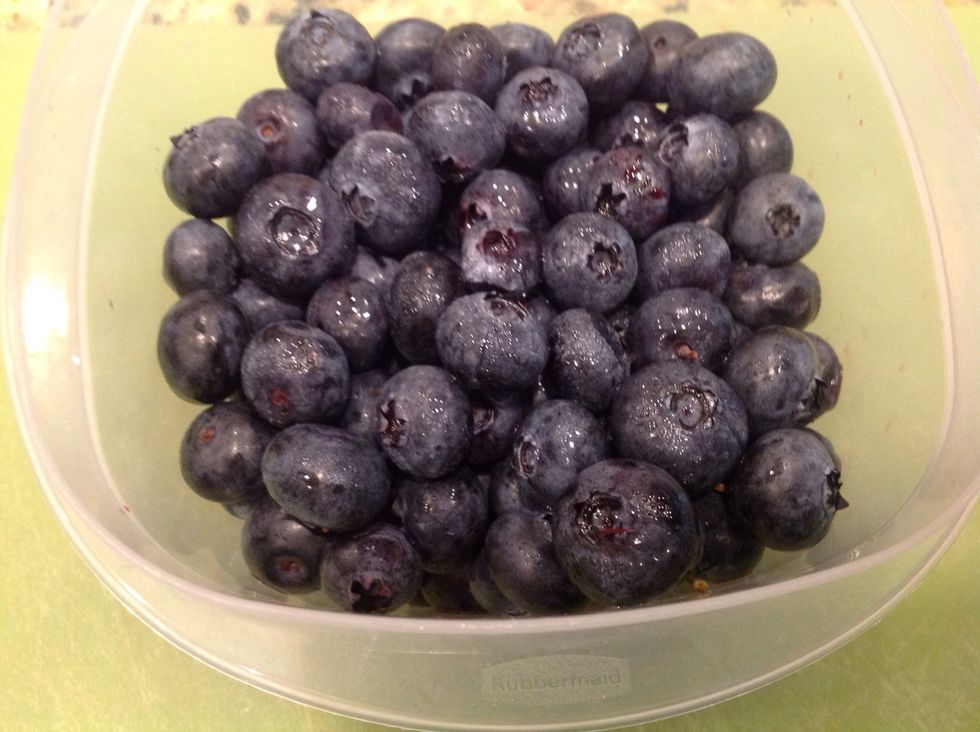 Rinse and drain excess water from fresh blueberries.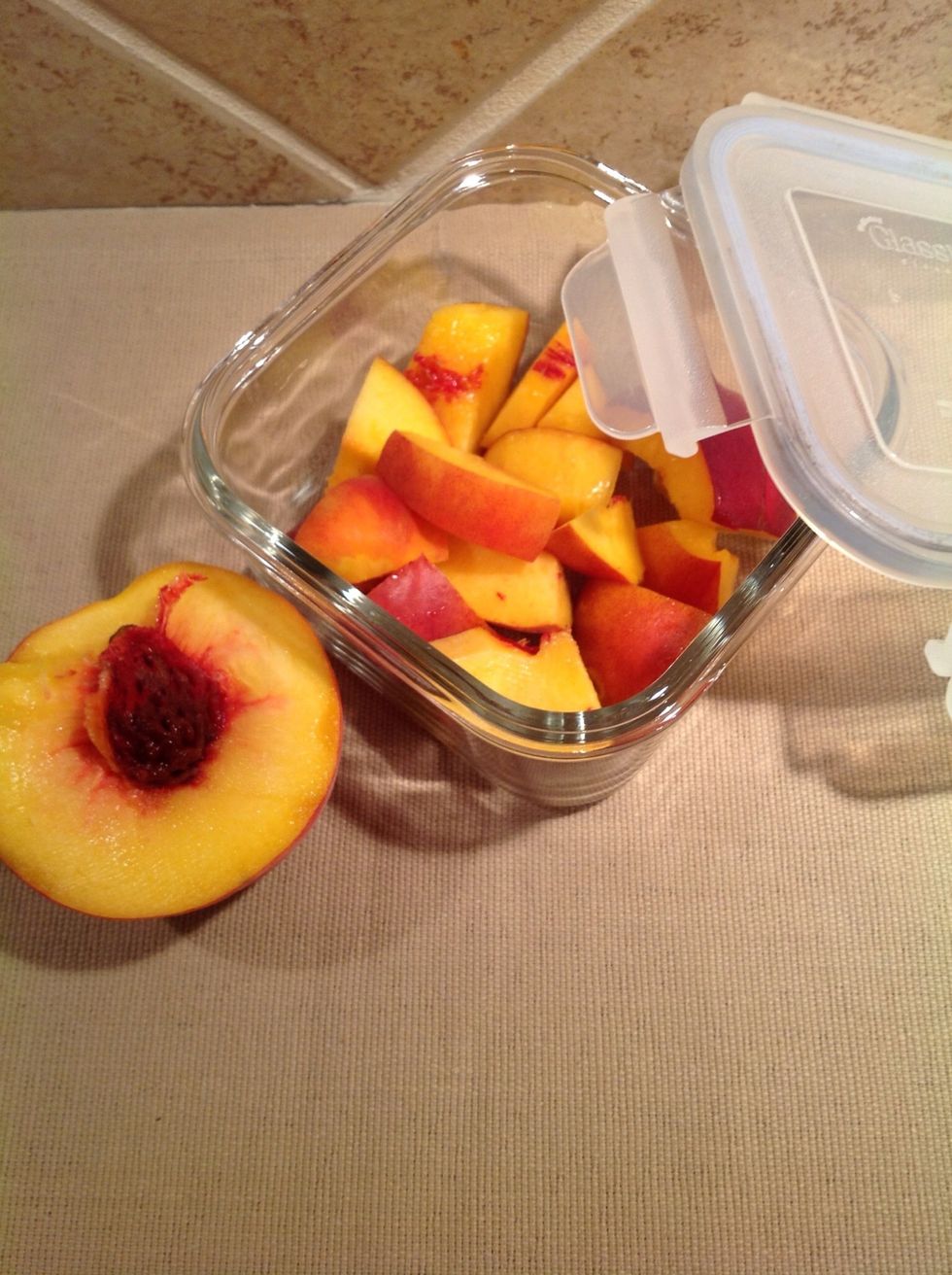 Wash and dice fresh stone fruits - like peaches. Stone fruits are rich in vitamins A, C and E, fiber, and potassium. Put extra fruit in a storage container to snack on later.
Fill your bottle with water. Add a few slices of cucumber, or a few berries, or the fruit of your choice. But add just a little - not the entire piece of fruit/veggie.
Drink to your health by avoiding unnecessary calories and potentially harmful additives!
1.0 24 oz reusable drinking bottle
24.0oz drinking water
fresh blueberries
fresh pineapple, diced
fresh cucumber, sliced
fresh lemon, sliced
fresh strawberries, sliced