Don't pay $10 for a solid lotion bar when you can make them relatively cheap! Supplies can be ordered in bulk online & the bars keep your skin amazingly soft! Know what is in your body care products
494
Do you know what is in your lotion? Like really understand all of the ingredients? Probably not. Most beauty products contain ingredients that aren't great for skin. Control what you put on your body
How Solid Lotion Bars Work: The wax combined with the butters & oils are molded together to create a bar that warms on contact with body heat. Rub the bar directly on skin to warm it up & smooth on.
Solid lotion bars are great to use on the go! They are perfect after a bath or shower & are rubbed into skin like a bar of soap. Use it on dry skin for smoothness all day or night.
USES: Body lotion - smooth on after shower or when needed Cuticle cream - rub rim around nail bed to strengthen nails and keep cuticles moisturized (I use it in my nails & yes, my nails are natural)
MORE USES: Lip balm -smooth on lips for homemade lip balm Hand cream -smooth in between fingers to prevent dryness Foot balm -heal cracked feet by rubbing into soles & heels daily Diaper rash balm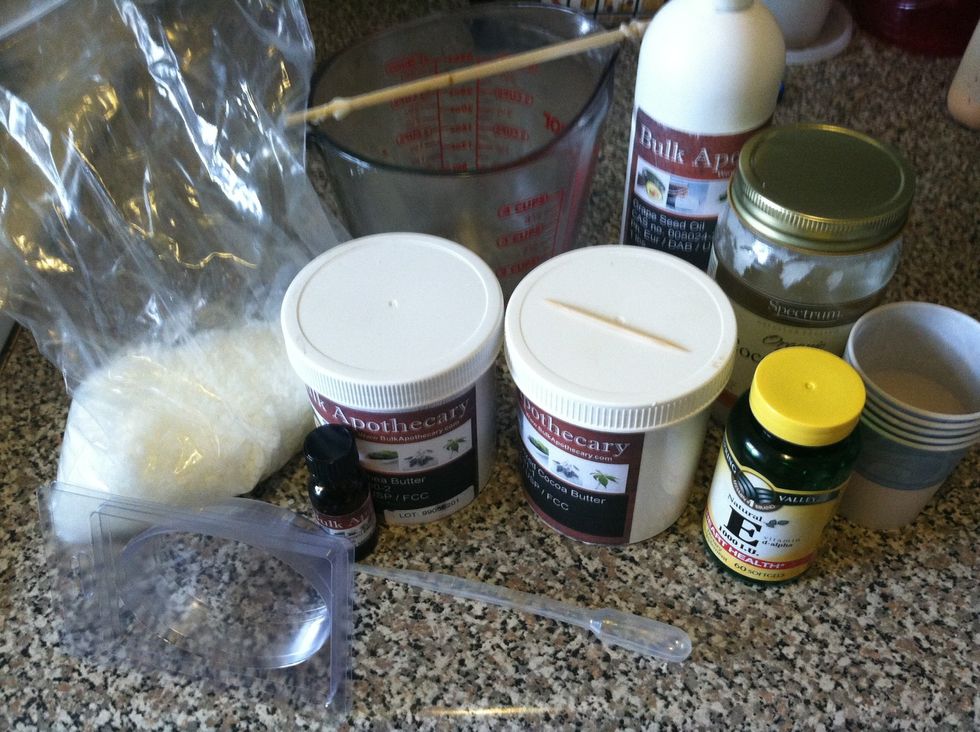 Here are the supplies, & they are listed in the "Supplies" tab below. Some items are optional & you may have more or less supplies based on what you want in your bars. The possibilities are endless!😃
The ingredients are customizable, and supplies can be found at bulkapothecary.com, wholesalesuppliesplus.com, or buy searching Google. They can be made vegan by switching the type of wax.
I bought mine from Bulk Apothecary but there are a bunch of great websites. Wholesale Supplies Plus has amazing supplies and kits for sale to make similar bars, soaps, & candles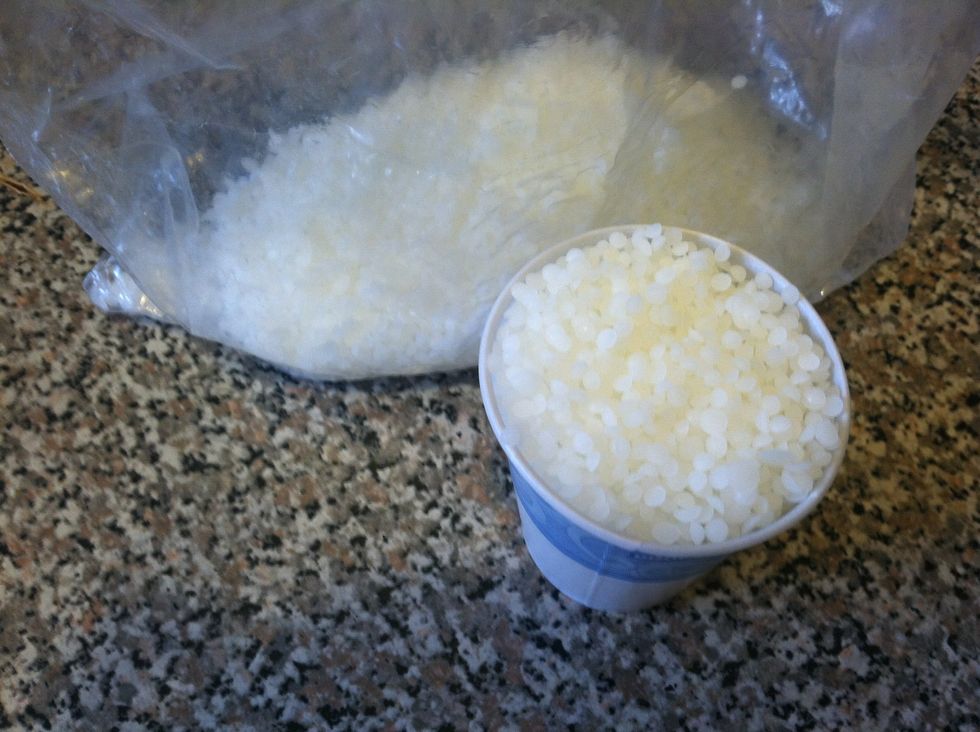 If you have a scale, it would be helpful to use it to measure. I don't have one but a beginner's recipe calls for one part beeswax, one part butter (I'll explain😃) and one part carrier oil.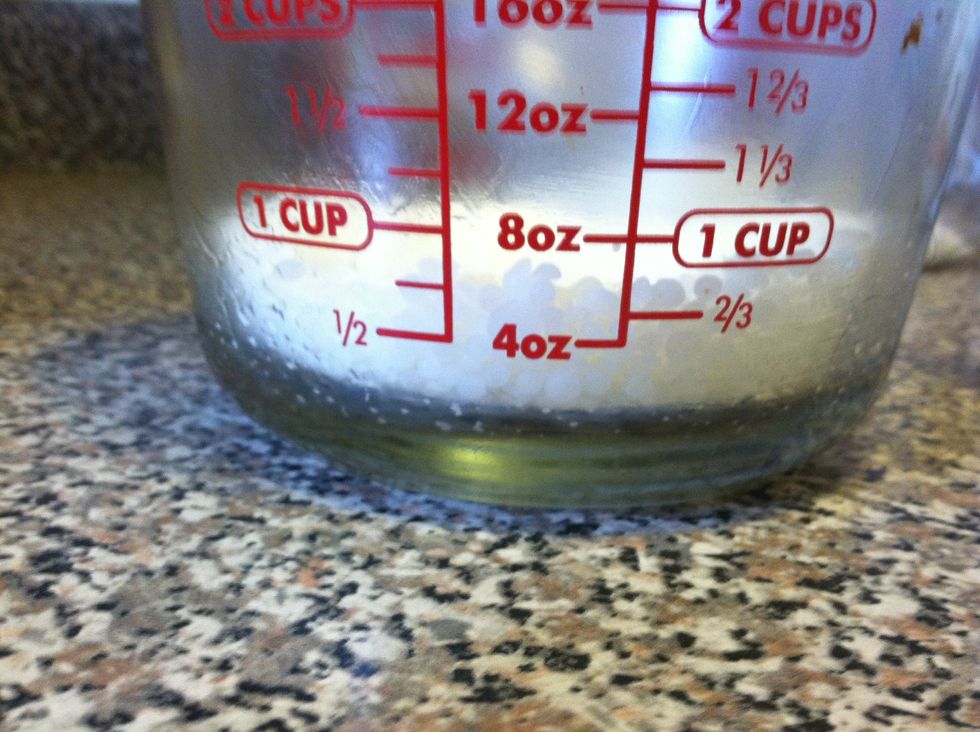 I used a Dixie cup (approx. 4 oz.) & filled it with beeswax pearls. Pour in measuring cup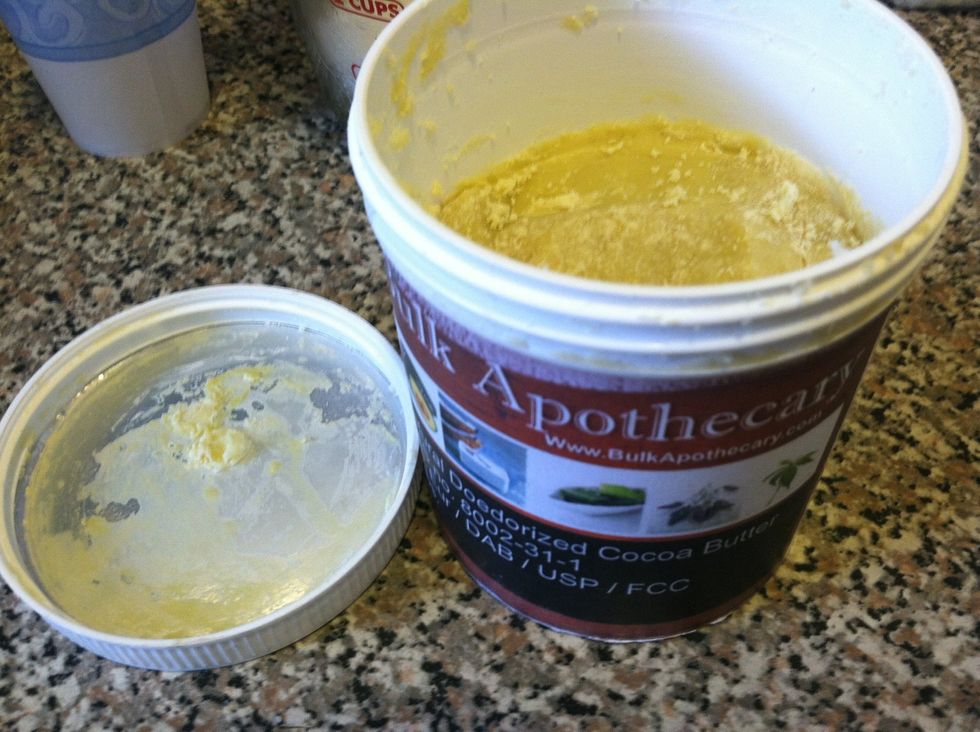 There are different butters that are ground up & smoothed out that are great for the skin. You can use cocoa butter, Shea butter, mango butter, or combine. Just keep the ratios to wax and oil similar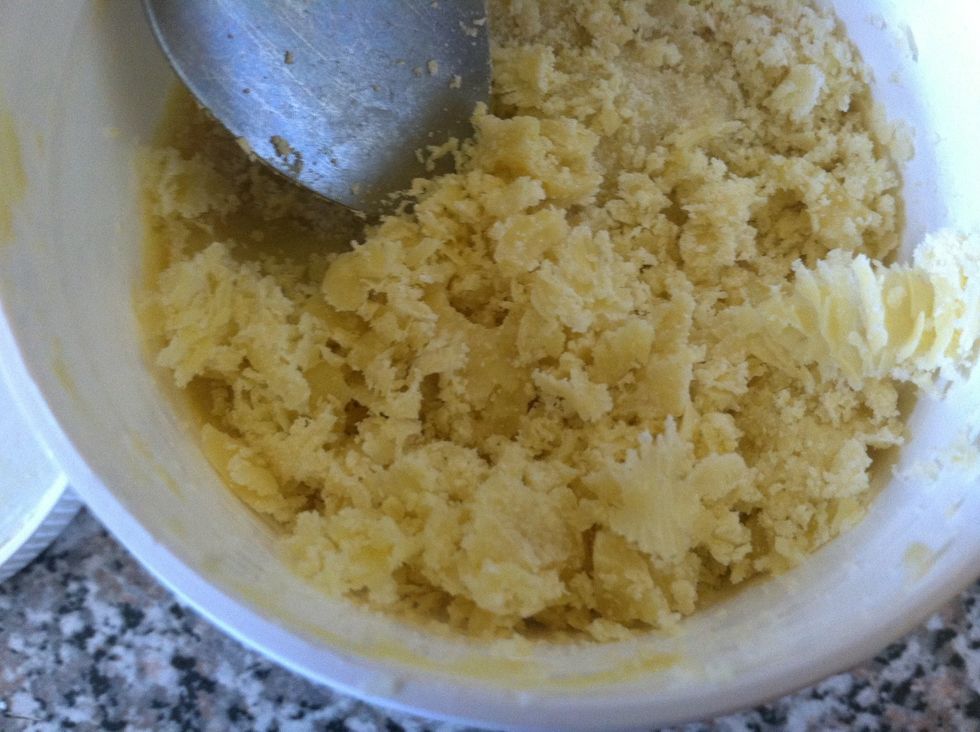 Cocoa butter has a chocolate-like smell. I got the deodorized one which still has a faint smell. The unrefined ones are really good for your skin. Research which ones may be best for your skin type.
CAUTION: Some people are allergic to nuts or nut products. Shea butter, cocoa butter, coconut oil can cause reactions in certain people. You can substitute with other butters or oils.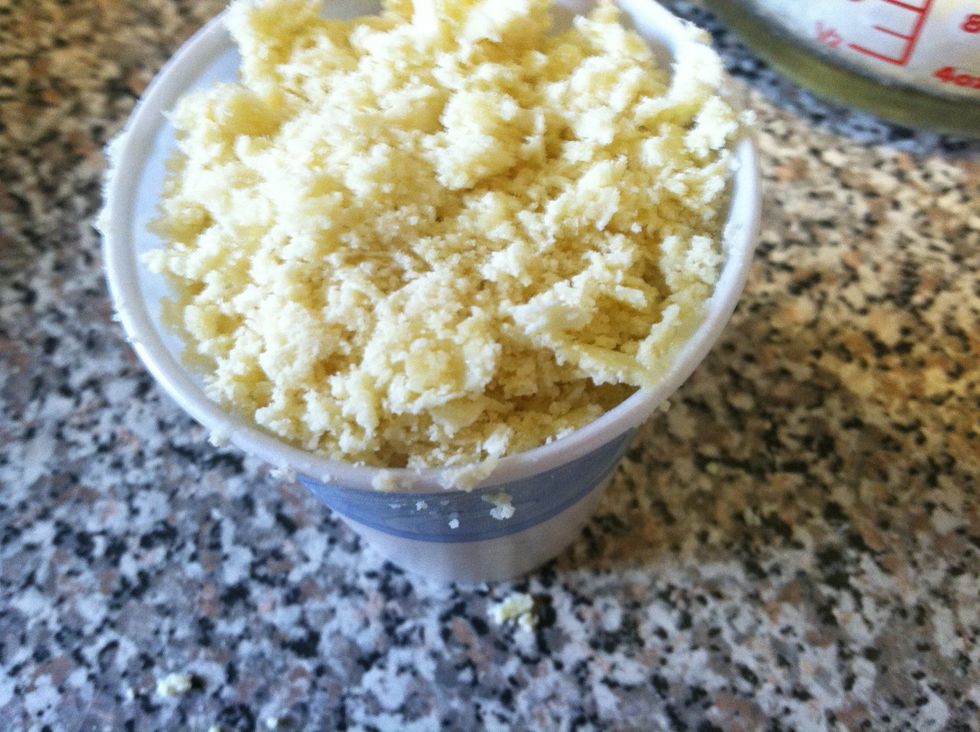 I'm only using cocoa butter in my bars this time but I have combined in the past. This butter is firm so I scraped some off and packed it into the cup. I packed it so the bars will have a smooth feel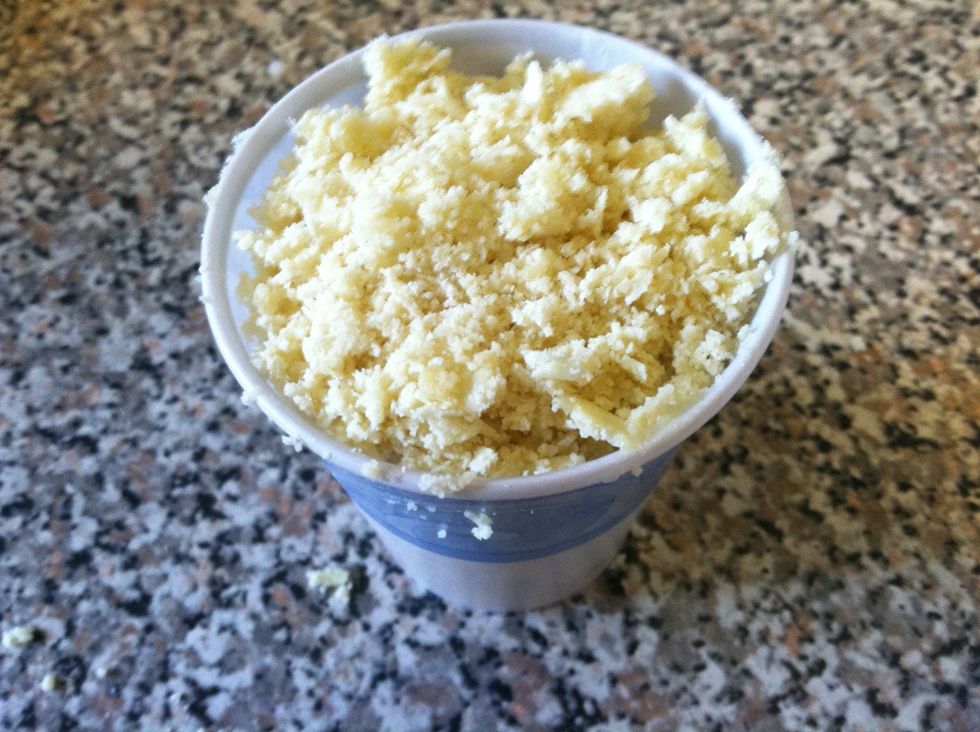 The wax holds the bars together while the butters condition and smooth the skin. The oils that we add next will penetrate the skin and keep it moisturized.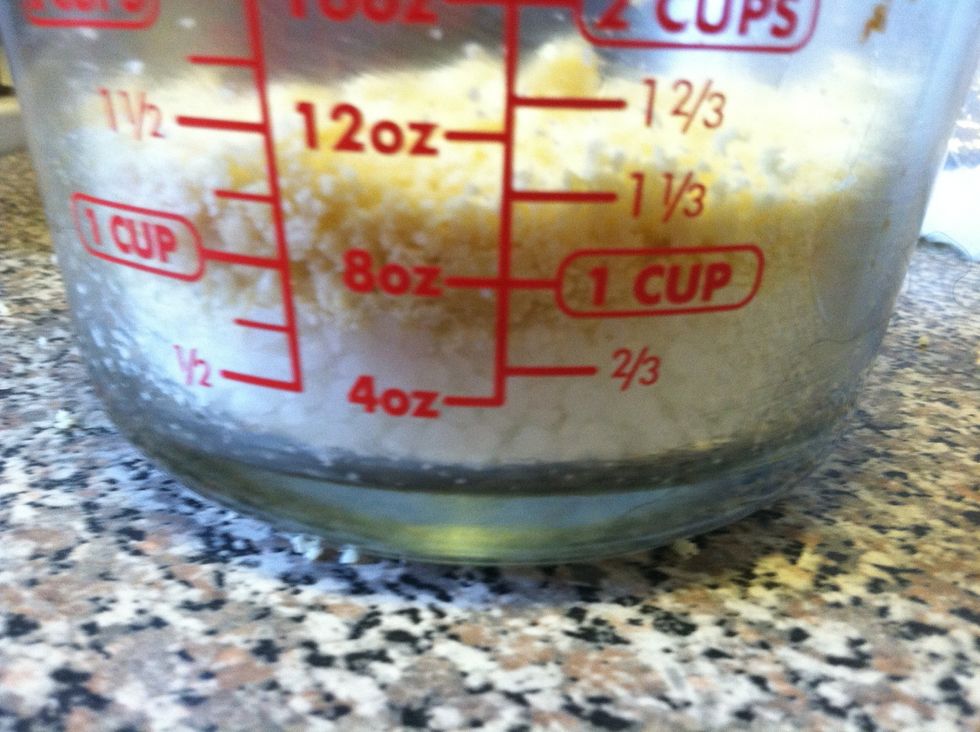 Pour into measuring cup on top of the beeswax. There are many different kinds of carrier oils which are good for the skin. Olive oil, coconut oil, grape seed oil are great. You can combine them also.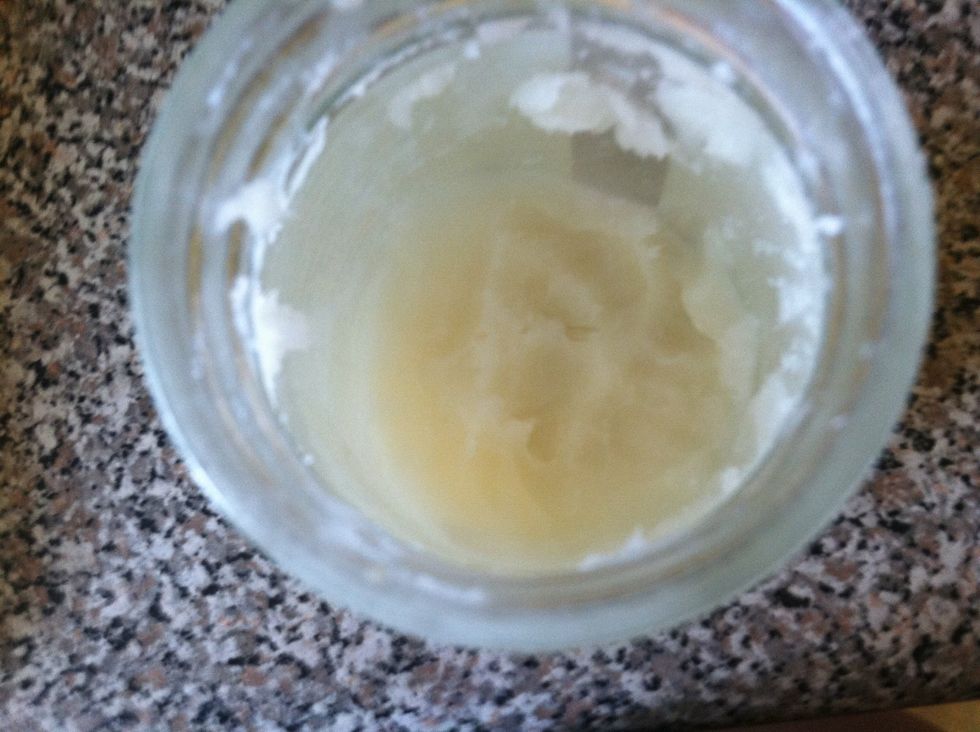 This is organic coconut oil from Walmart. It's great for so many things. Google all of the uses. It is a light oil which sinks into skin easily.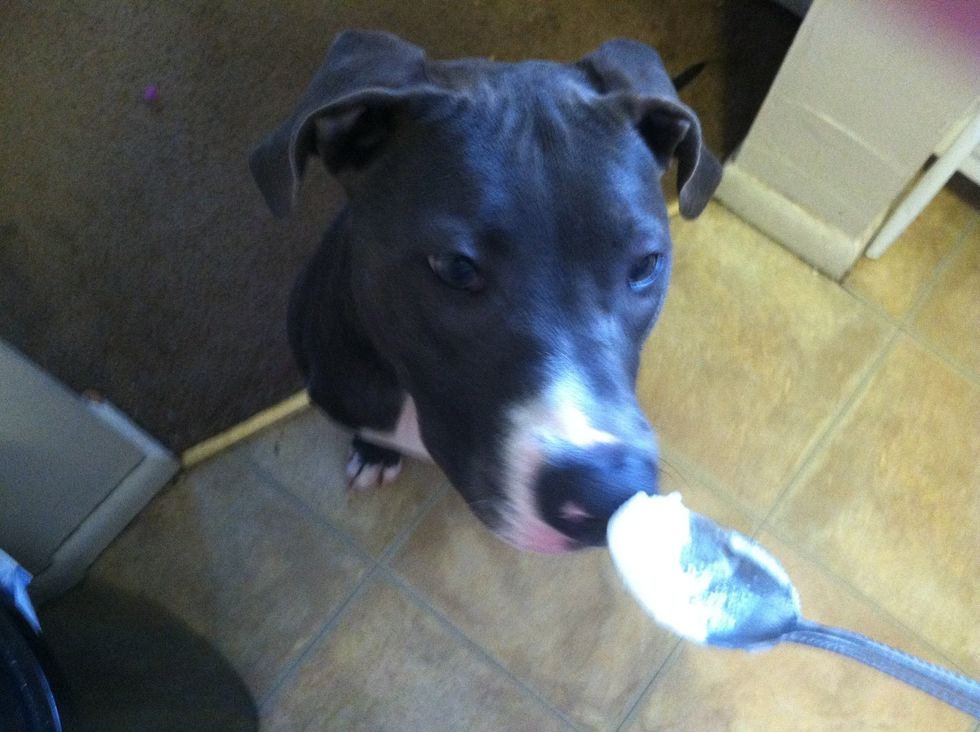 On cue, my dog Dutchess came in when she heard the coconut oil jar being opened. It's great for animals and she loves the taste. I let her lick the spoon - no worries, I washed the spoon afterward! 🐺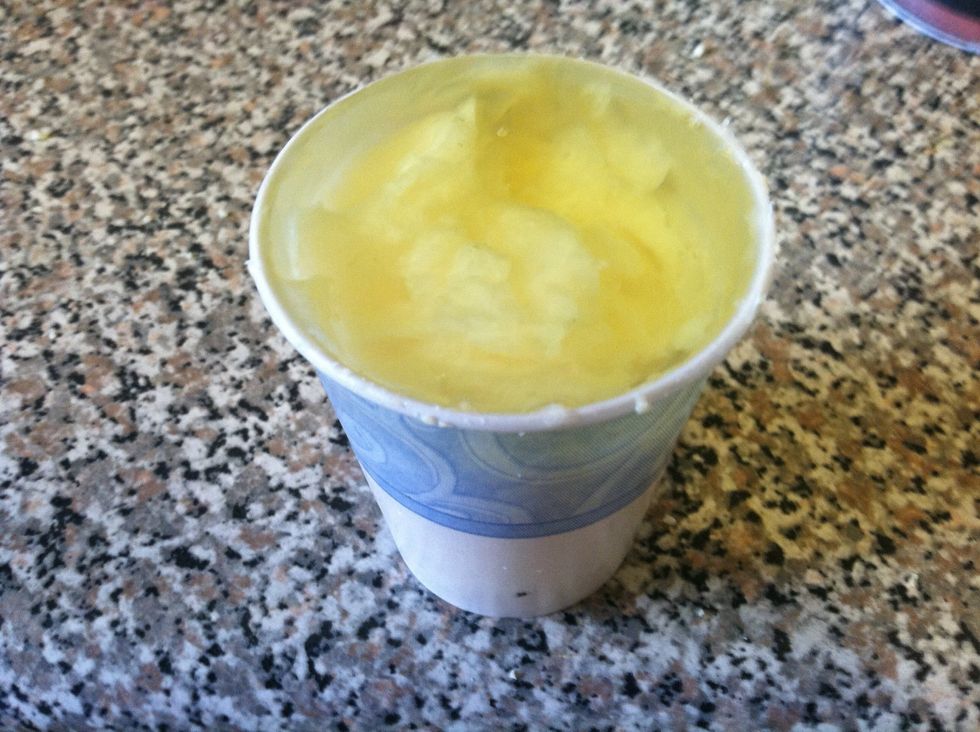 This Dixie cup is packed with coconut oil & a little grape seed oil & castor oil. I used a Dixie cup for my proportions because most of the ingredients have been in near solid form.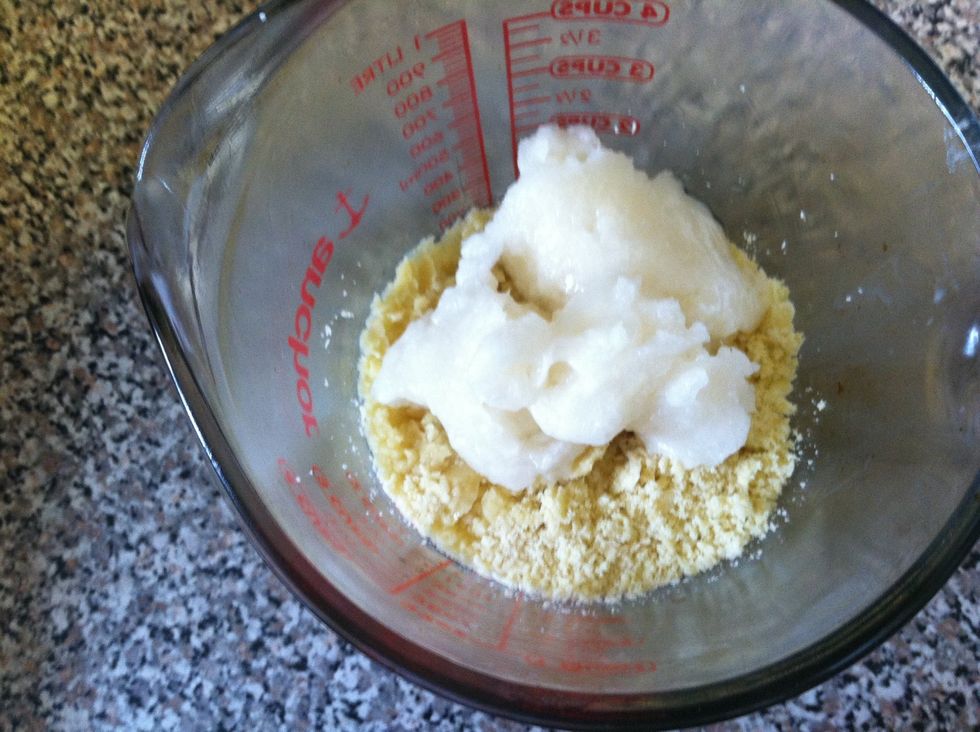 Add the oils to the measuring cup. And microwave in intervals of 45 seconds. You may also use the double broiler method but make sure your measuring cup is made for that. Mine cannot be used as a D.B.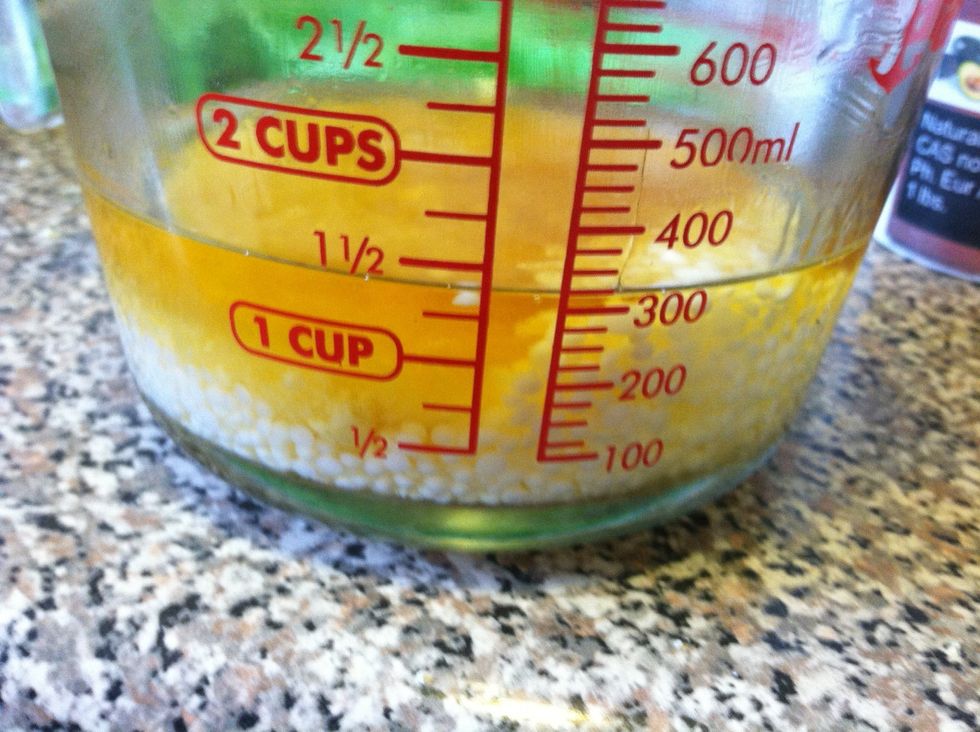 This is after 1 min & 30 sec in a pretty weak microwave. You'll see the ingredients separate because the wax has a higher melting temp than the oils/butters. They can melt with contact to skin.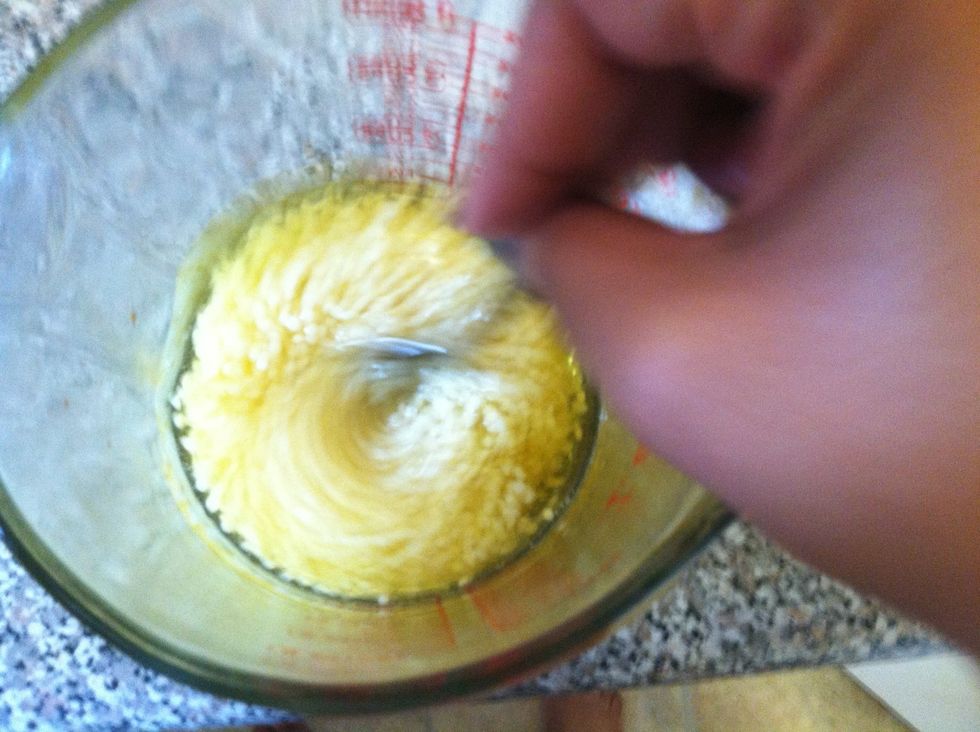 Stir, stir, stir! Put it back in the microwave for another 45 secs to 1 min & 30 sec.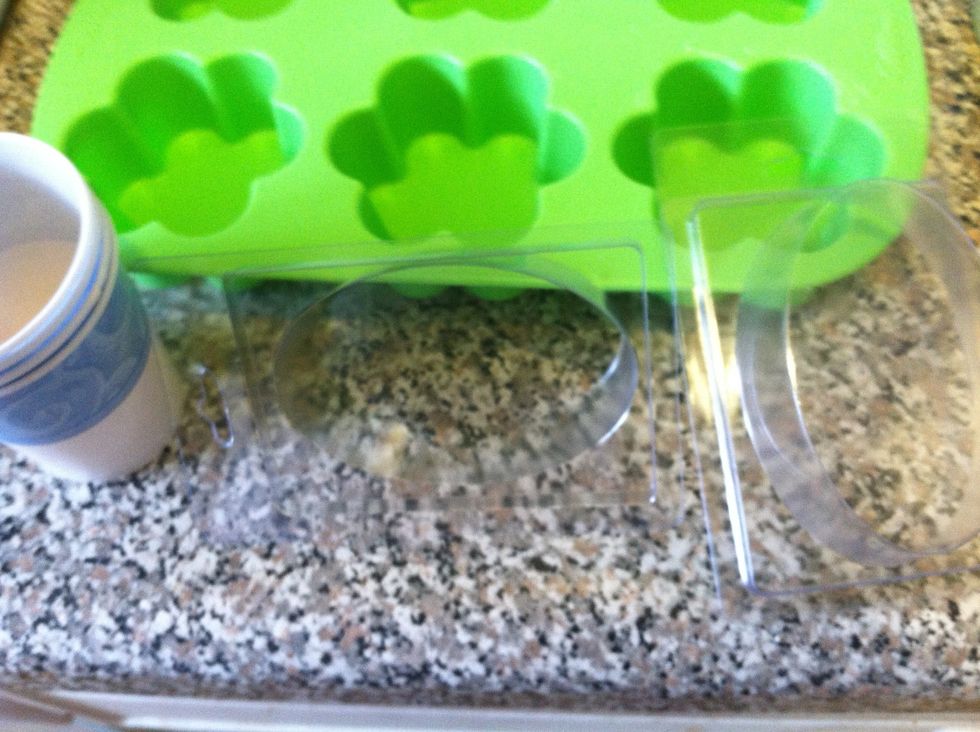 While that is microwaving or melting in the double broiler, choose your molds. I bought clamshells (pour in mold, snap on the back, & you can sell them), silicone flower molds, and more Dixie cups.
Online you will be able to find different molds and/or containers for your bars. They even have deodorant-like containers or push up stick containers so your hands do not get messy.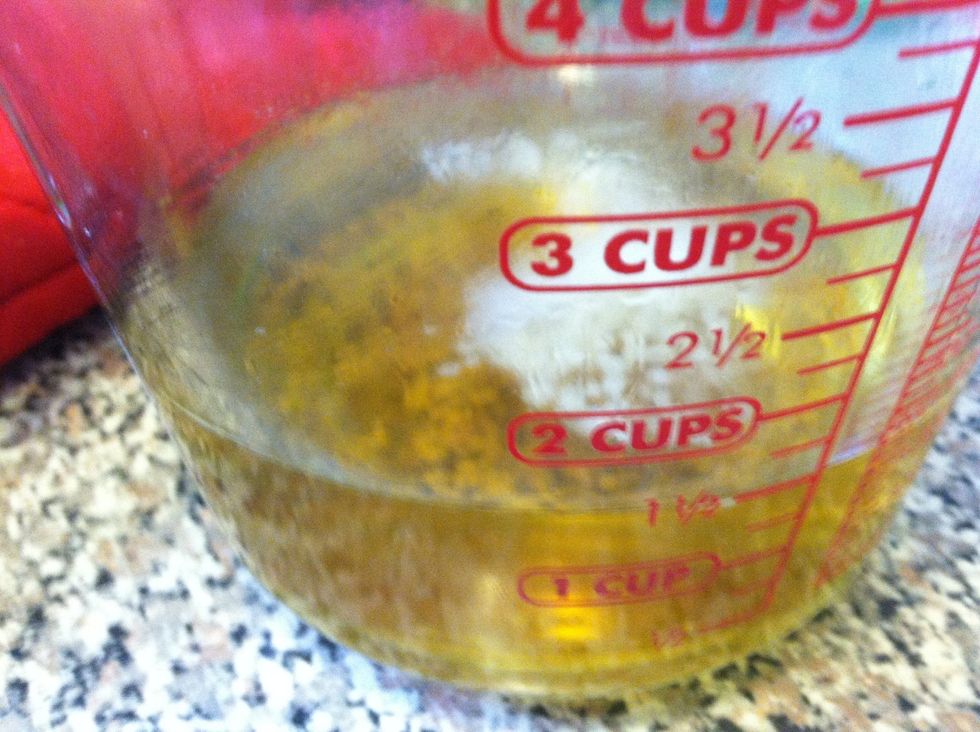 This was after 3 mins total of weak microwaving. Stir and the wax on top will melt!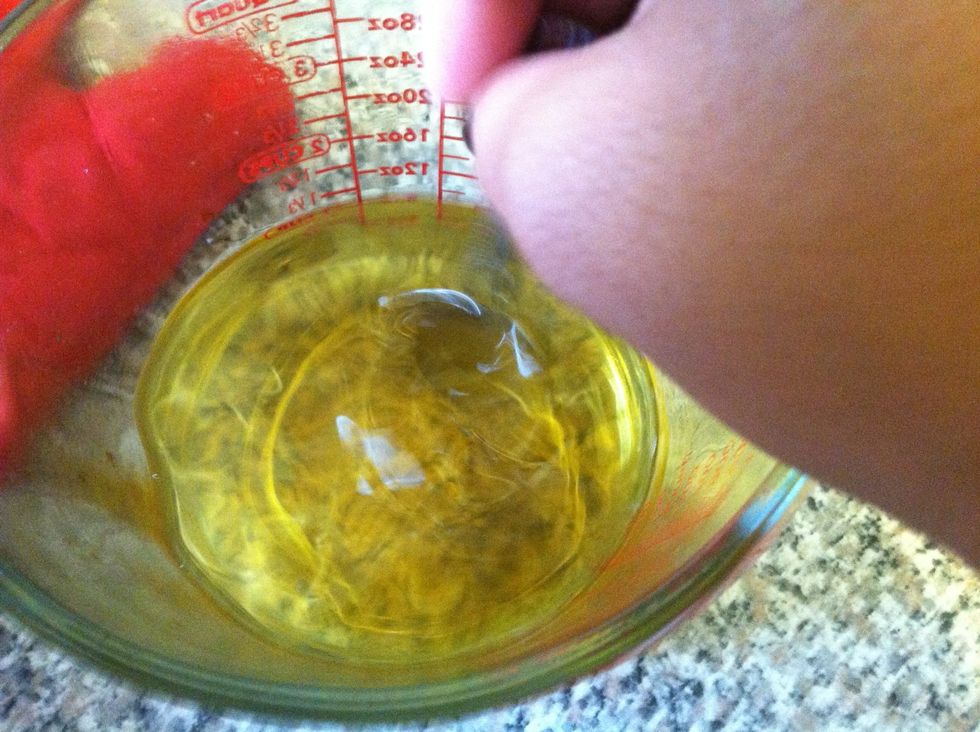 Like this 😃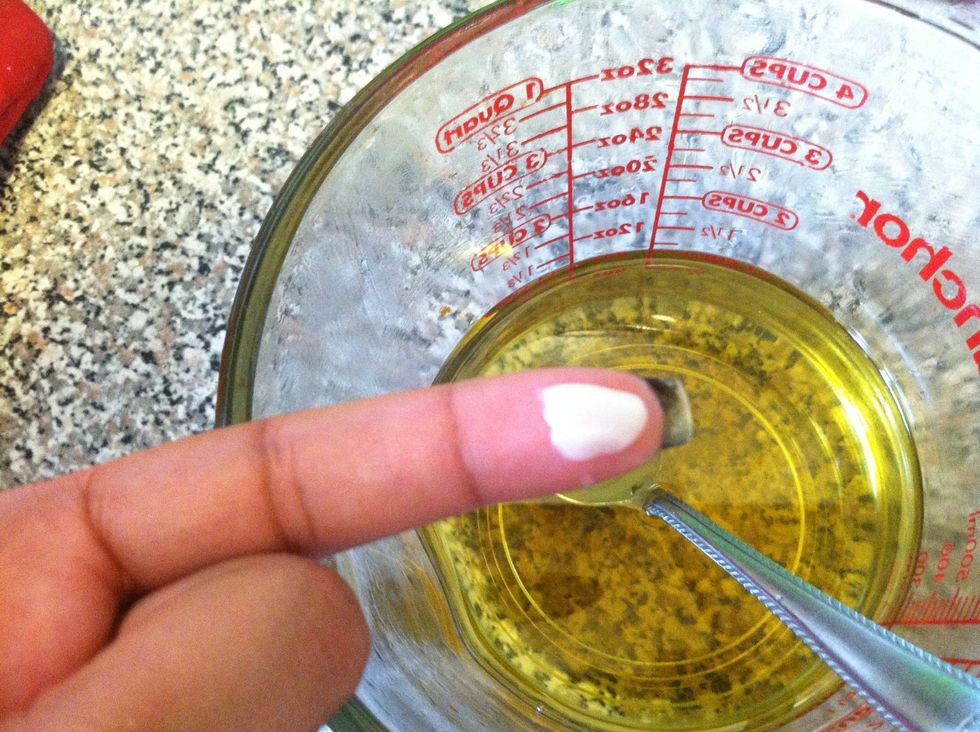 I like to take the spoon and pour a tiny bit on the pad of my finger to test the thickness and texture. Be careful! it can be hot! Once you have it on your finger, rub it into your arm.
If it seems too waxy when you rub it in, you can adjust it by adding more butters or oils. If it's too oily, add wax. Keep testing it but don't add too much of one ingredient or it may be hard to use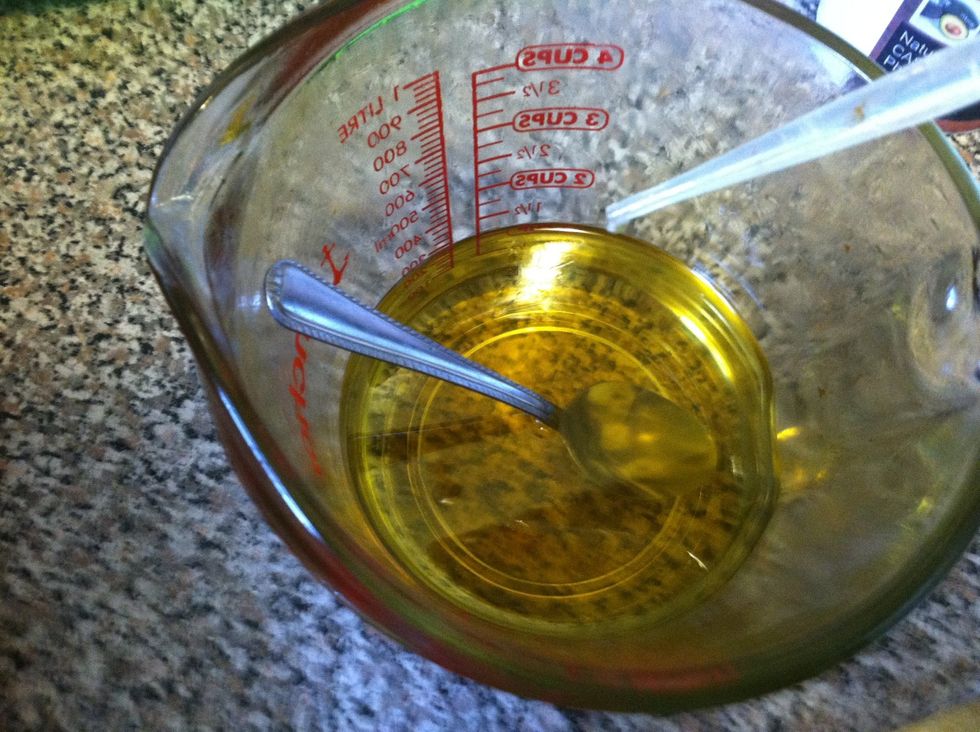 At this point, you can add essential oils if you would like a certain smell. Use about 20 drops per 2oz. You can combine them but put the stronger scent in first then add the other scents.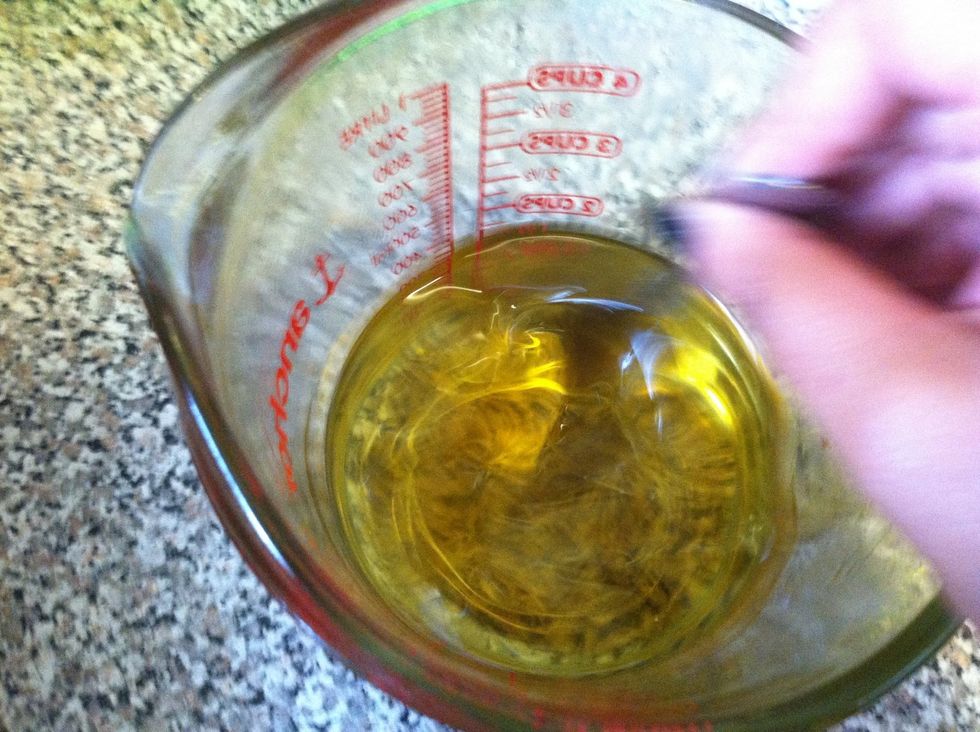 Use less of the stronger scent and more of the other scents. I only used lavender this time but I have made some with just vanilla and some with a combo of lavender-vanilla. Stir it together.
You can test it similarly to how you did before to see if the scent is the way you want it. Take Vitamin E oil or a few tablets (puncture with toothpick or pin & squeeze into mixture). Stir.
The Vitamin E oil or liquid from the tablets will help preserve the bars & make them last longer.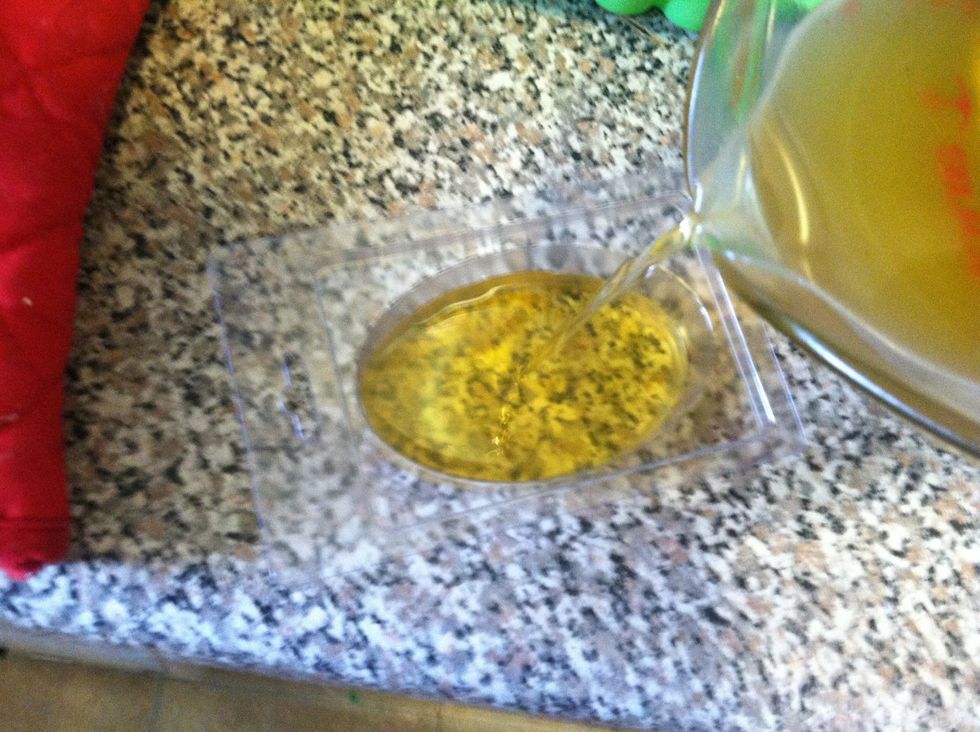 Pour into the molds. I filled up one clamshell to give as a gift ➡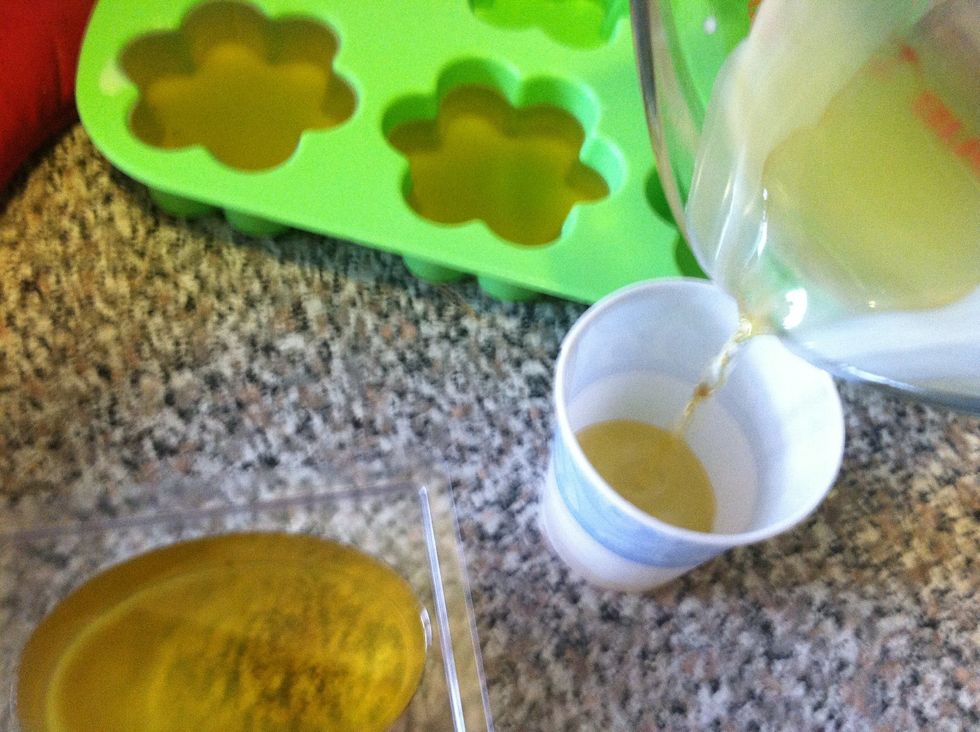 I filled one large flower shaped mold and filled another half way. I also placed the mixture in a Dixie cup.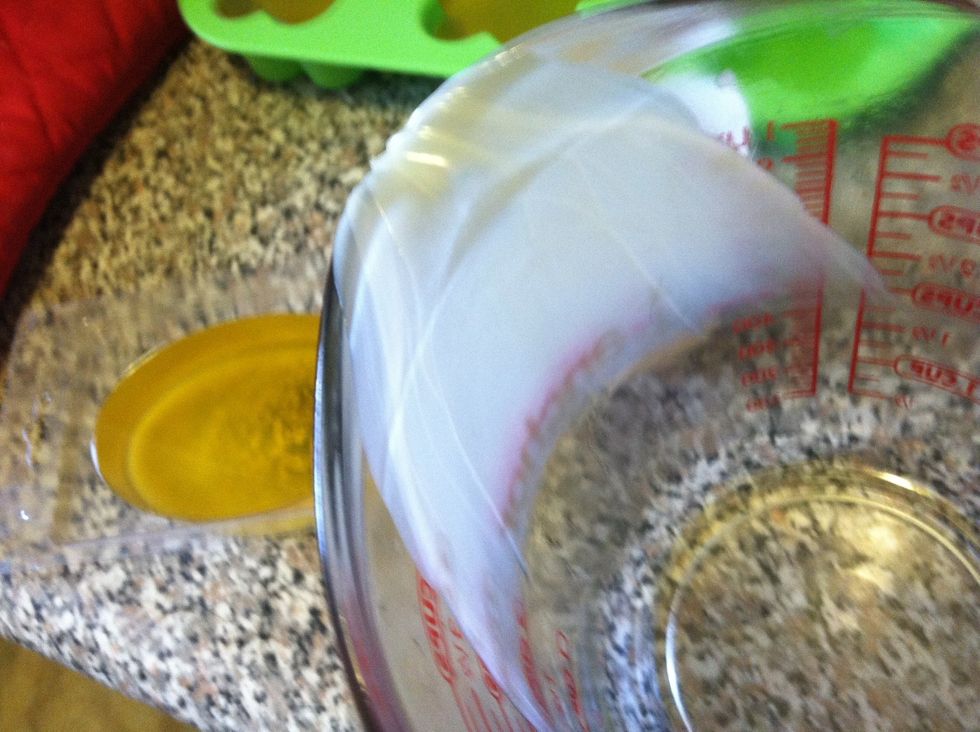 The top of your measuring cup and insides will start to build up with the mixture. Just put it back in the microwave for about 30 secs to re-melt.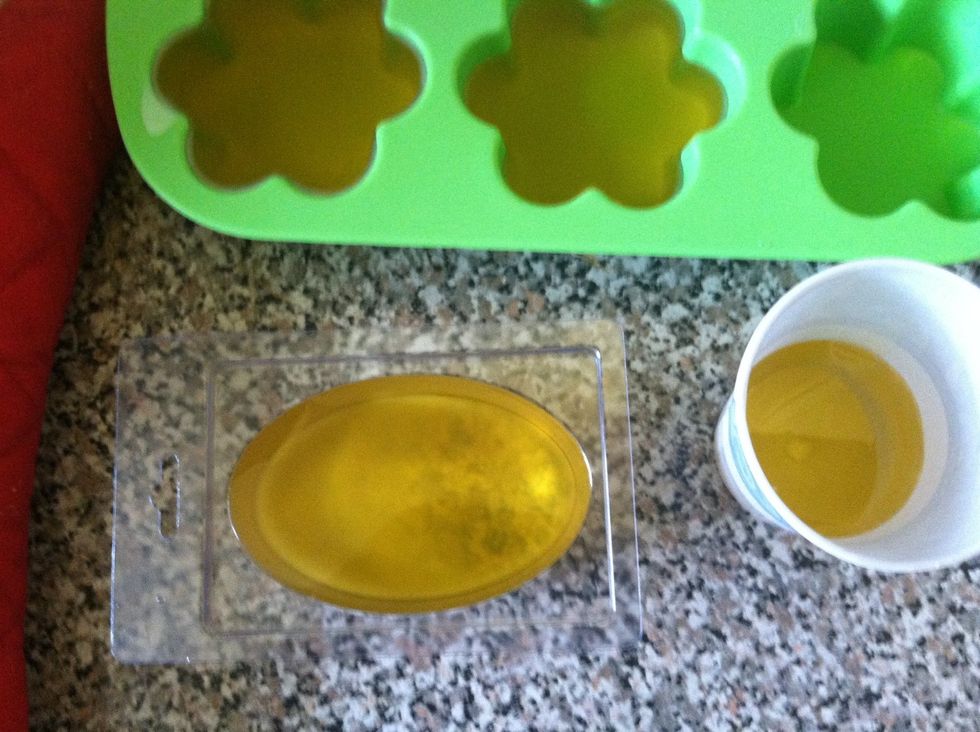 Here are the bars after being poured in the molds. They are ready to sit for a few hours or overnight. Once finished hardening, they can be placed in a tin or decorative wax paper.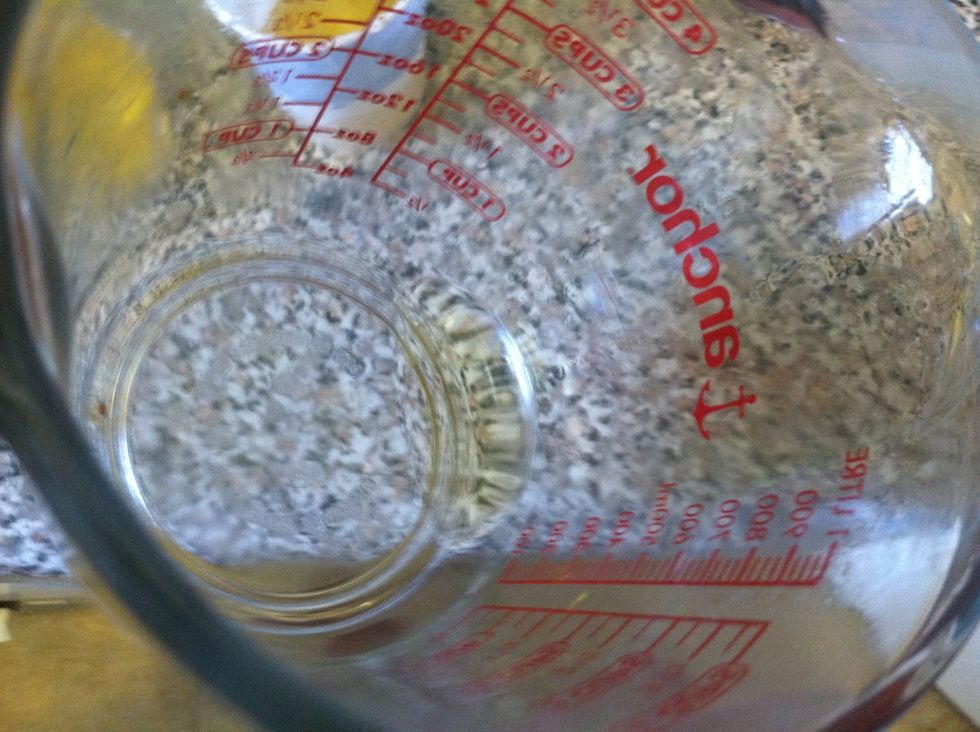 All melted down. Quickly pour the remaining bit in the mold.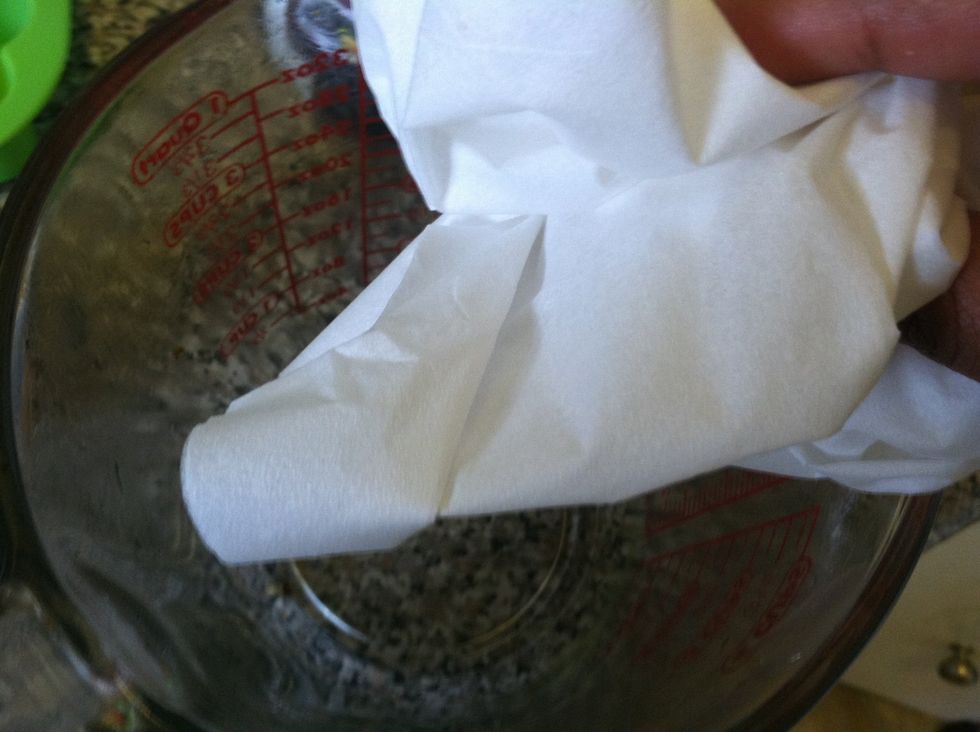 Wipe the measuring cup with a napkin, paper towel, or wash cloth while it still looks wet. It makes it a million times easier to clean.
See! Now just wash it like normal.
These are the cooling bars. They can be placed in the fridge or freezer to speed up the cooling process. Don't leave them in too long because they may harden too much and crack.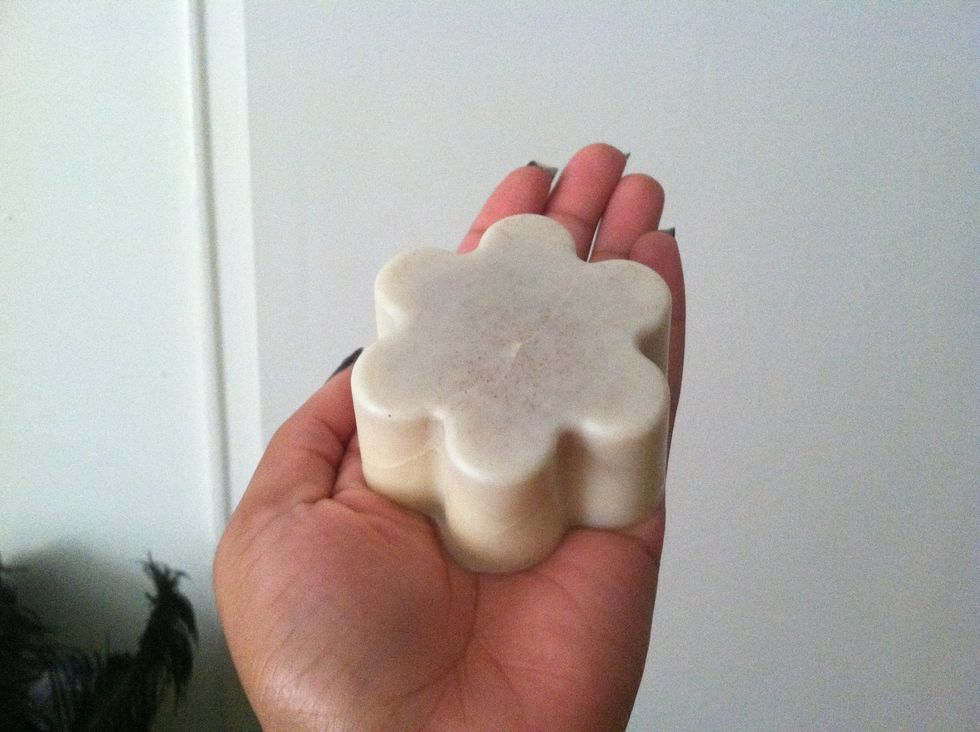 This bar is one that I made a week or so ago using the flower mold. It's great for full body coverage and it fits in your hands nicely. It cracked a little from the freezer.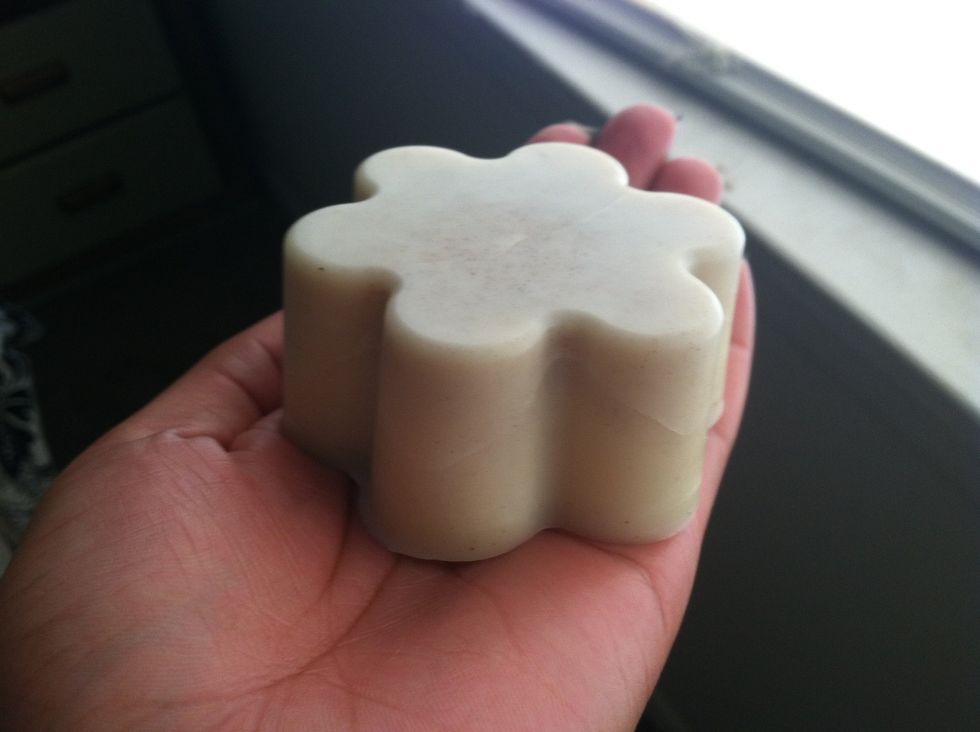 I used slightly more of the butters & oils for this bar than beeswax. I wanted it to give a sheen & a smooth feel. It is a softer bar than ones with more wax. It has a vanilla scent with some lavender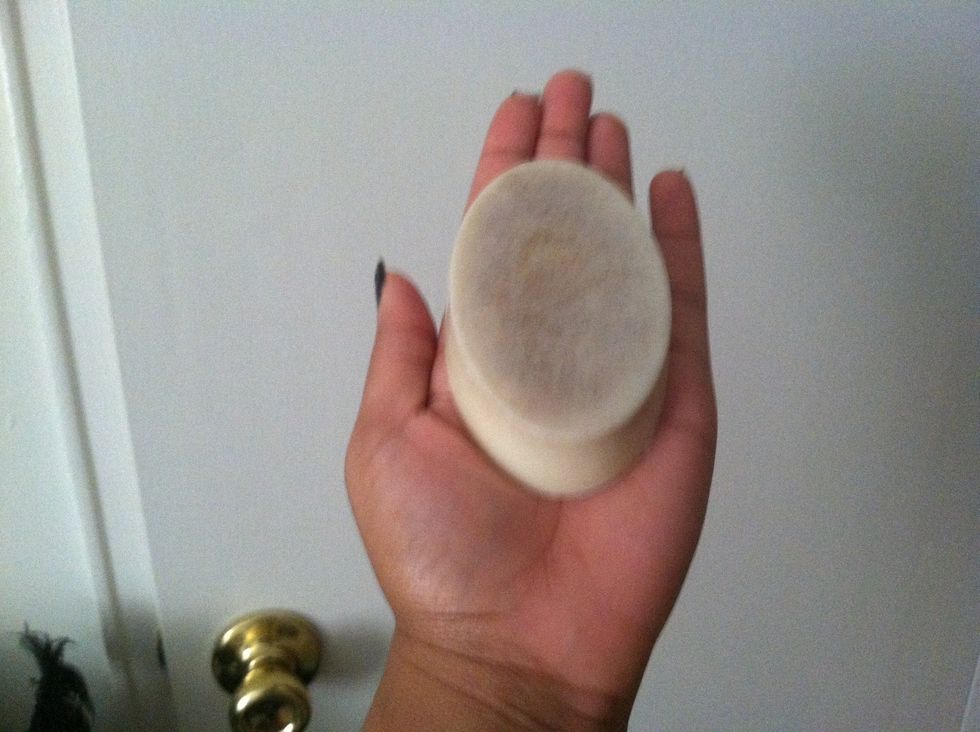 This one uses the same combo as the large flower one but it was poured into the clamshell mold. They are pretty cheap and give a professional look.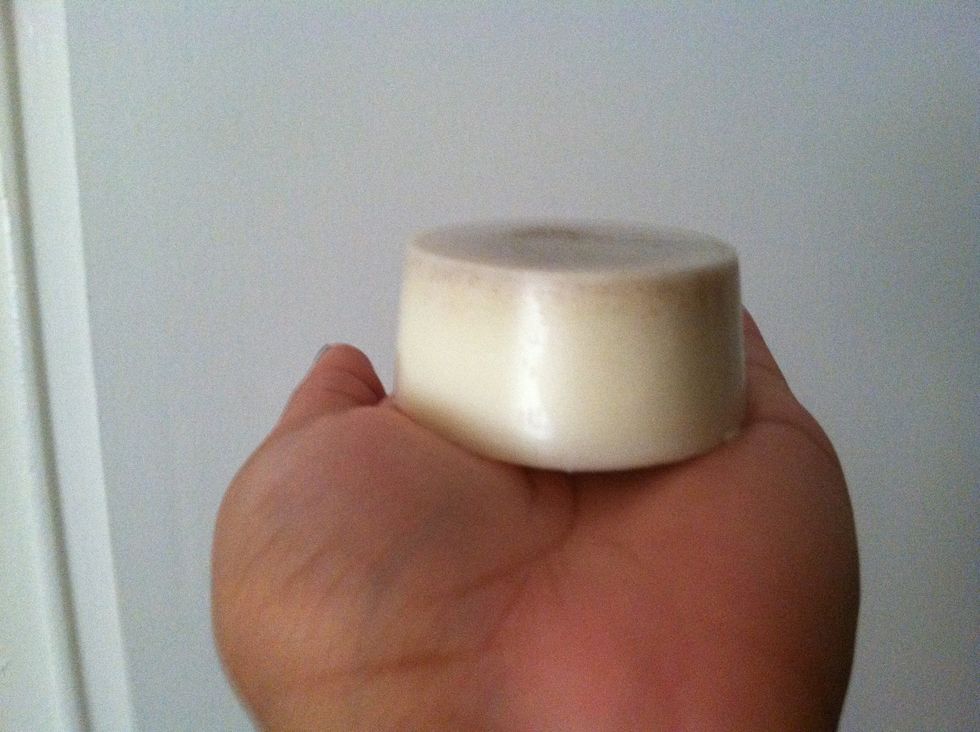 Same bar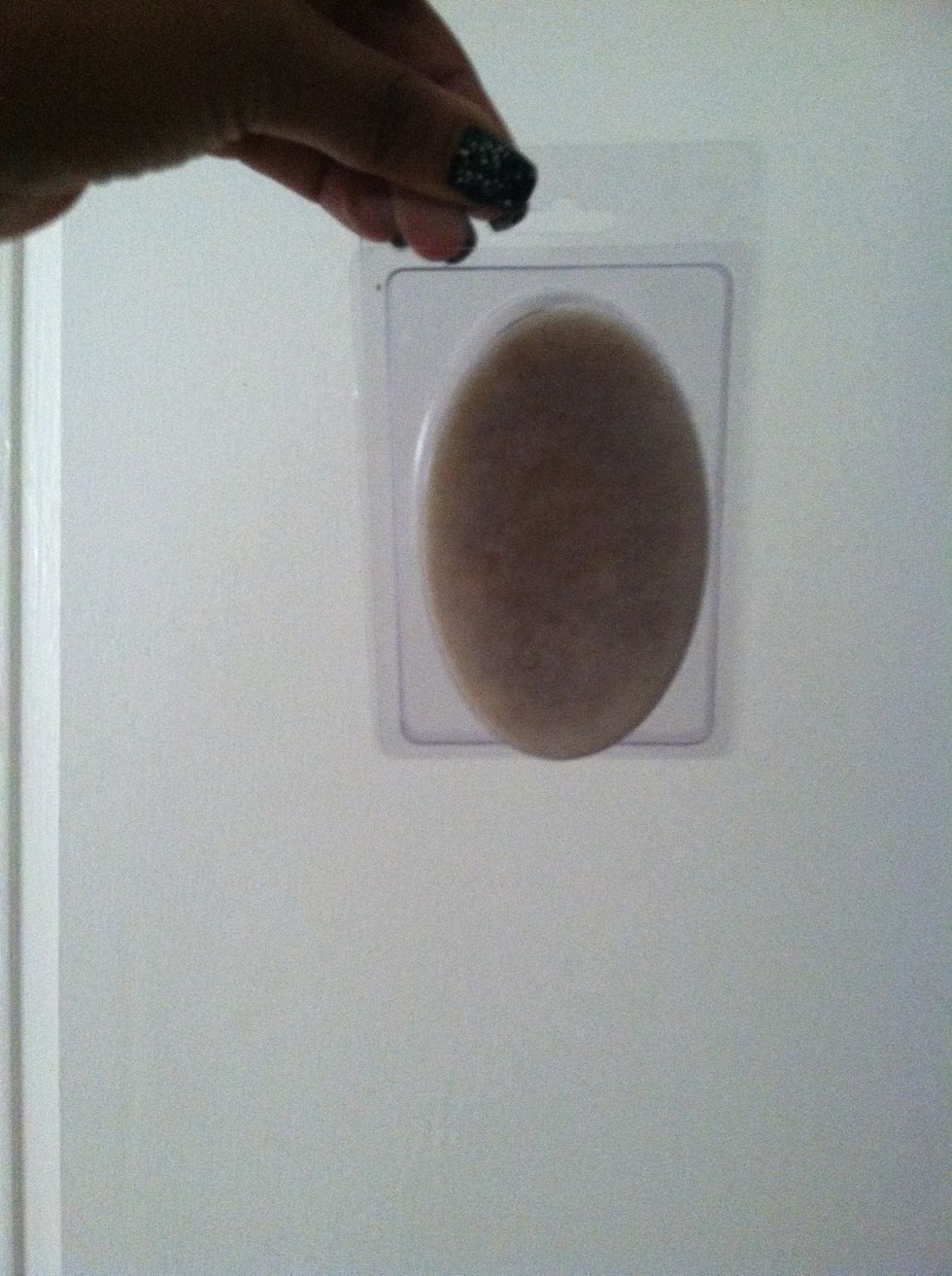 Here is the front of the clamshell one. Put a pretty label on it and sell it or give it as a gift. List the ingredients so your recipient knows what is in it 😃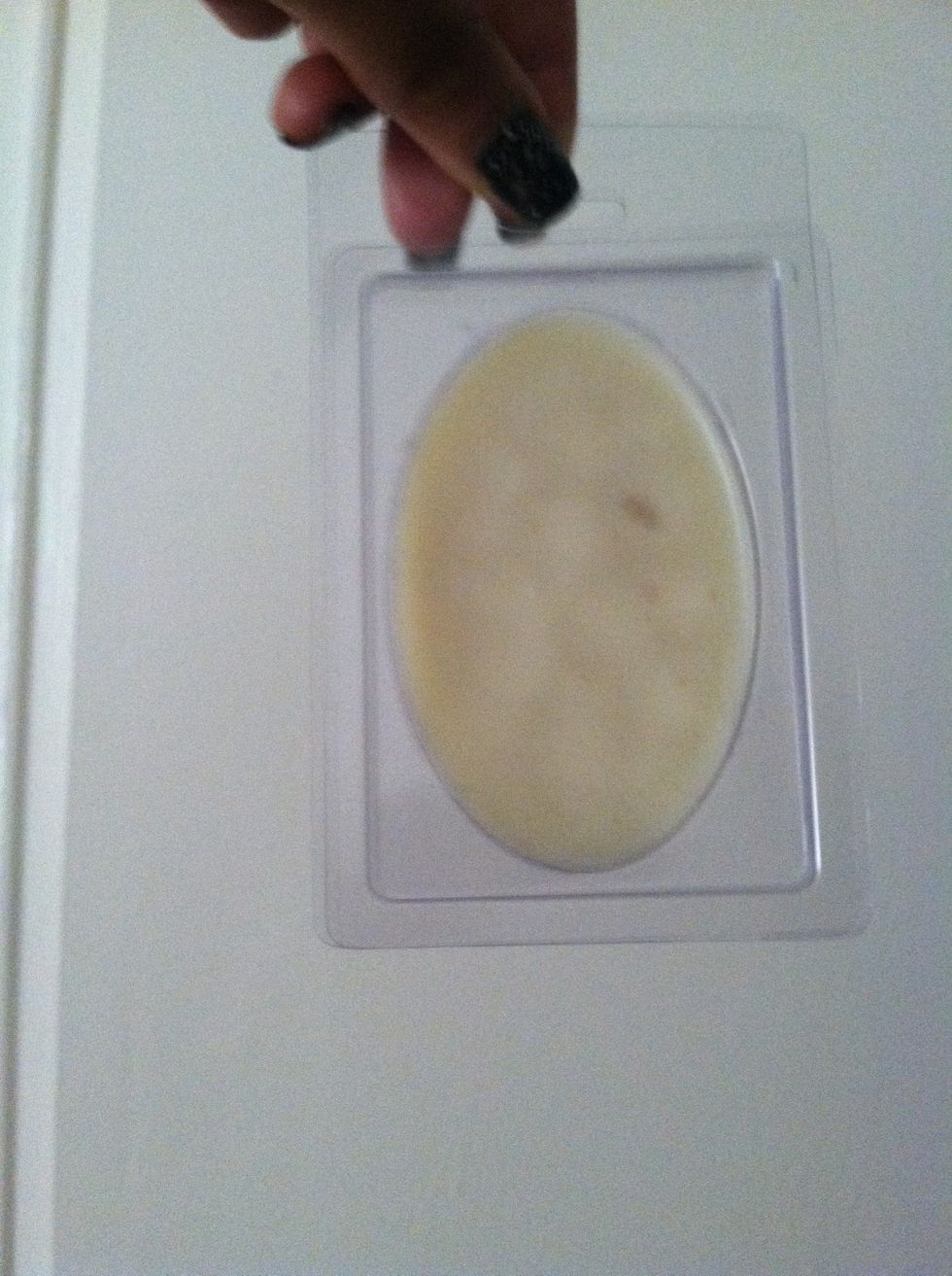 Back of the bar with the clamshell - back snaps on.
The small brown specks are ruminants of the vanilla essential oil. Vanilla often looks dark brown and can color the bars. There are vanilla stabilizers that can be purchased online to fix this issue.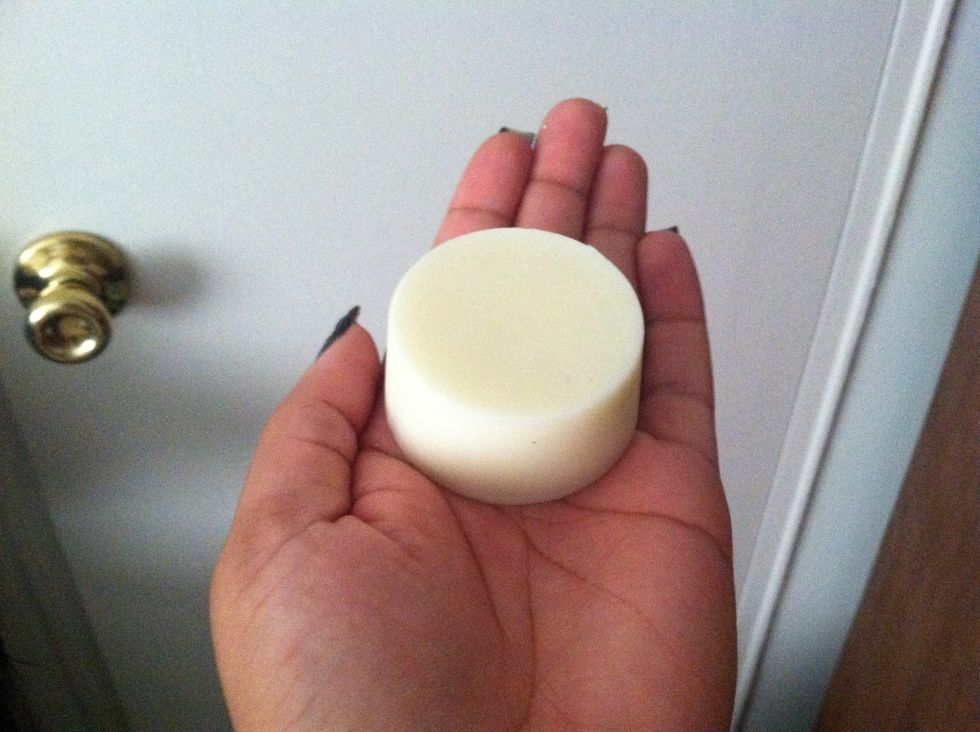 This is a Dixie cup lotion bar with just lavender. For these, I used more beeswax than butters/oils. It's great for concentrated areas like feet or hands. This bar is a bit firmer due to the beeswax.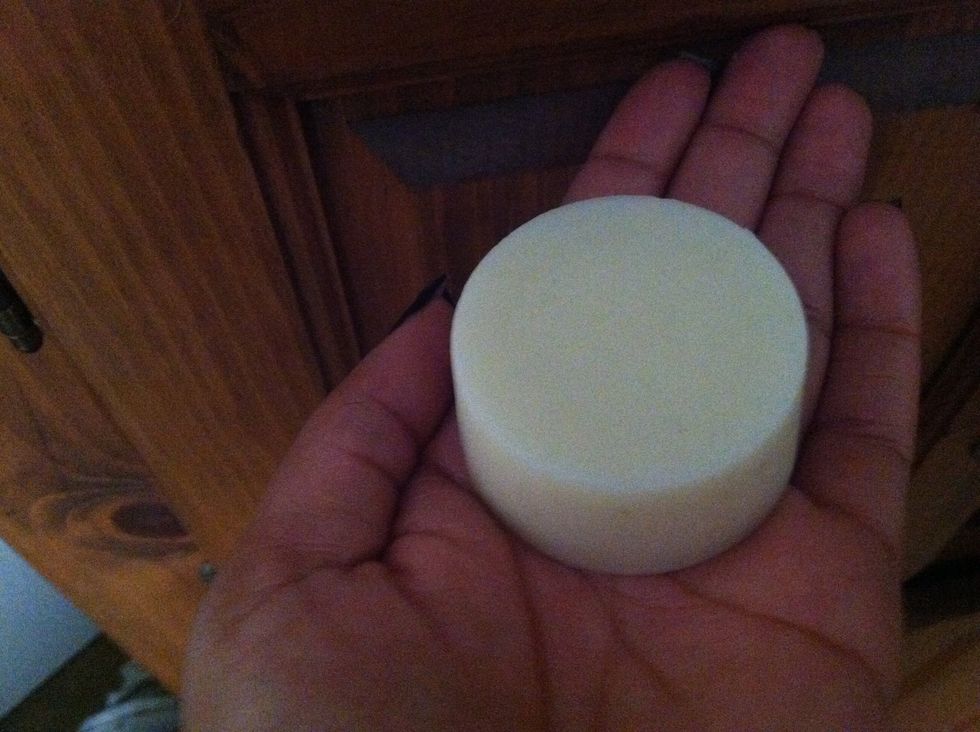 Again. To remove it from the Dixie cup, just gently push the bottom of the cup to release or rip away the cup. You may want to use a knife to smooth out the bottom if it seems uneven.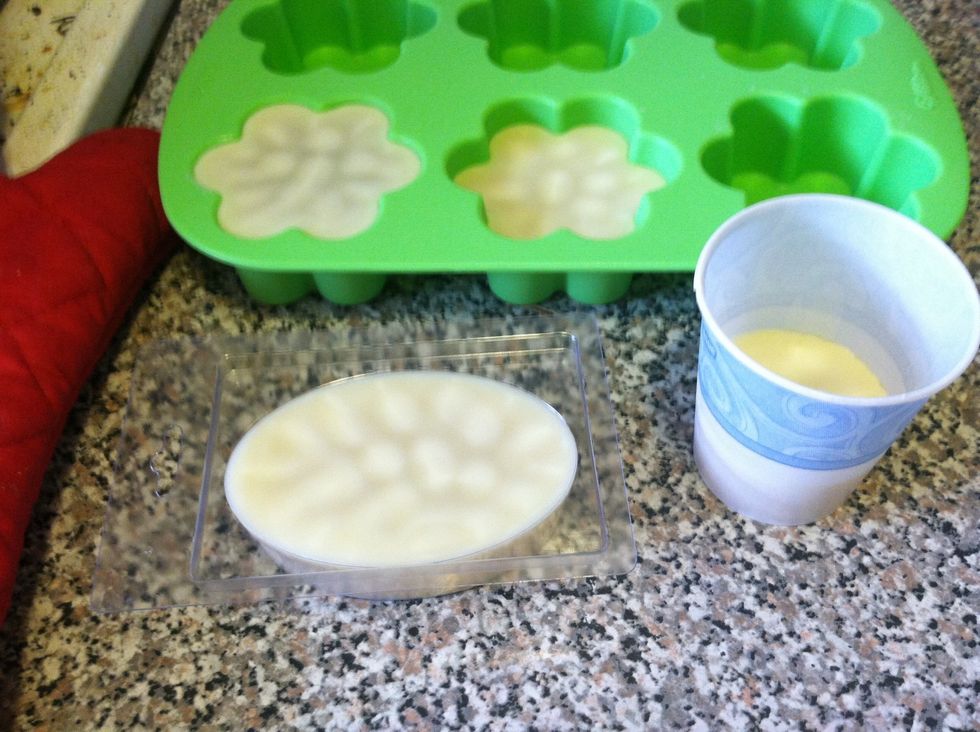 Here are the ones I just made. They are still in the cooling process so no worries about the way it looks right now. They will be good for use after a few hours. This pic is after about an hour.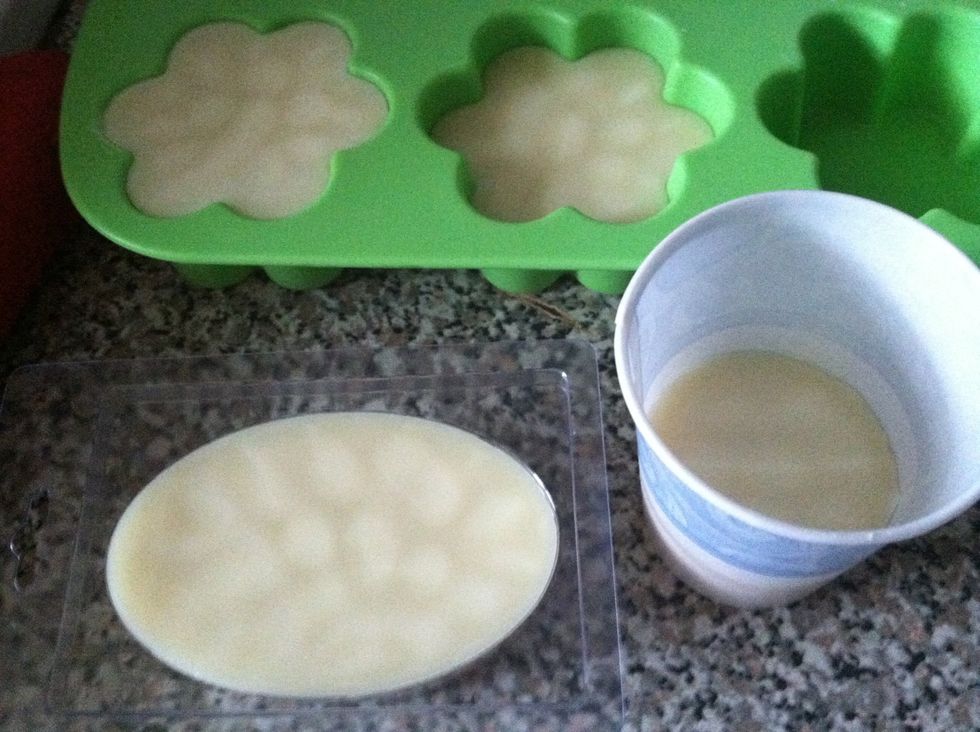 After about an hour - hardening up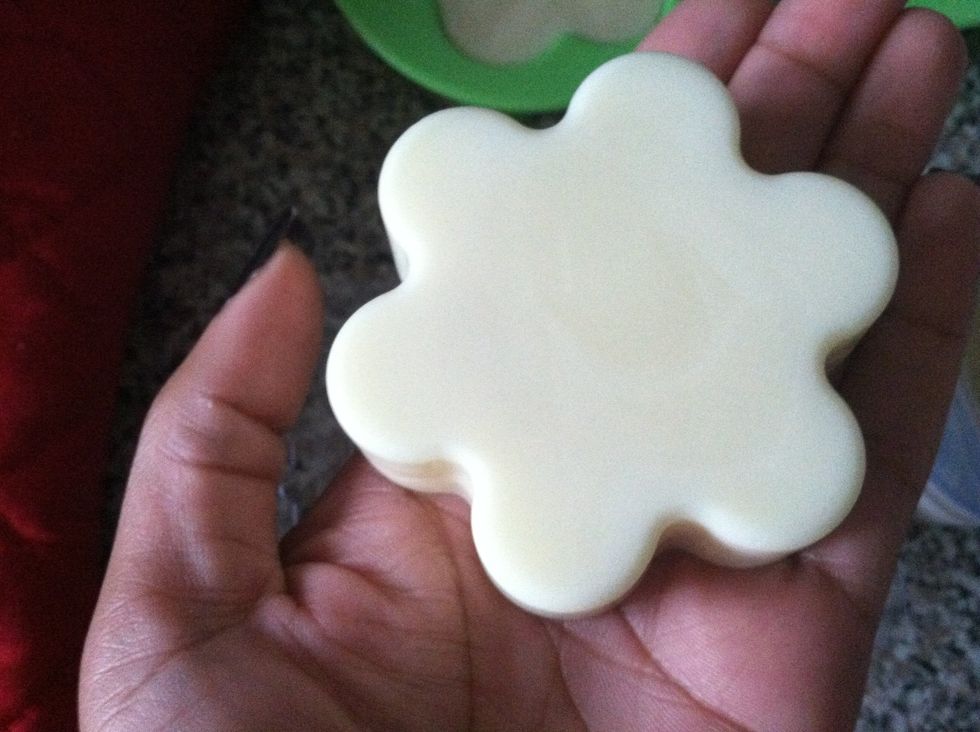 After about an hour - this is the half filled flower that I popped out of the mold! It was still slightly warm but you can see that this side looks a little better.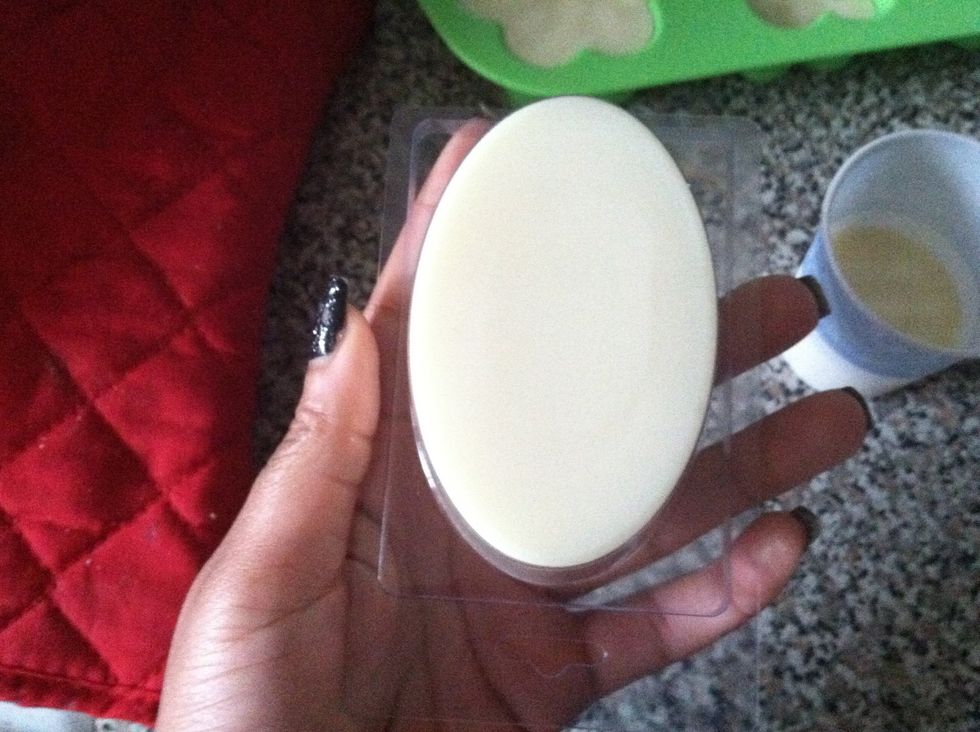 Flipped over clamshell mold after about an hour!
WARNING: do not keep in a place that is too warm or it may melt down. I keep one in the medicine cabinet & one on the nightstand. Some ppl put them in a tin in a purse. Wouldn't suggest a pocket! 😜
This guide is my first one so I hope the directions are clear. Let me know if you make them or if you have suggestions! Enjoy! 😃
1 part beeswax
1 part butter (not cooking butter)
1 part carrier oil
A strong item to use as a mold
Vitamin E tablets (optional)
Essential oil (optional)
Dropper
Mixing Stick (chopsticks work well)
Toothpick
Microwave or double boiler
Measuring cup
Spoon
Philadelphia, Pennsylvania