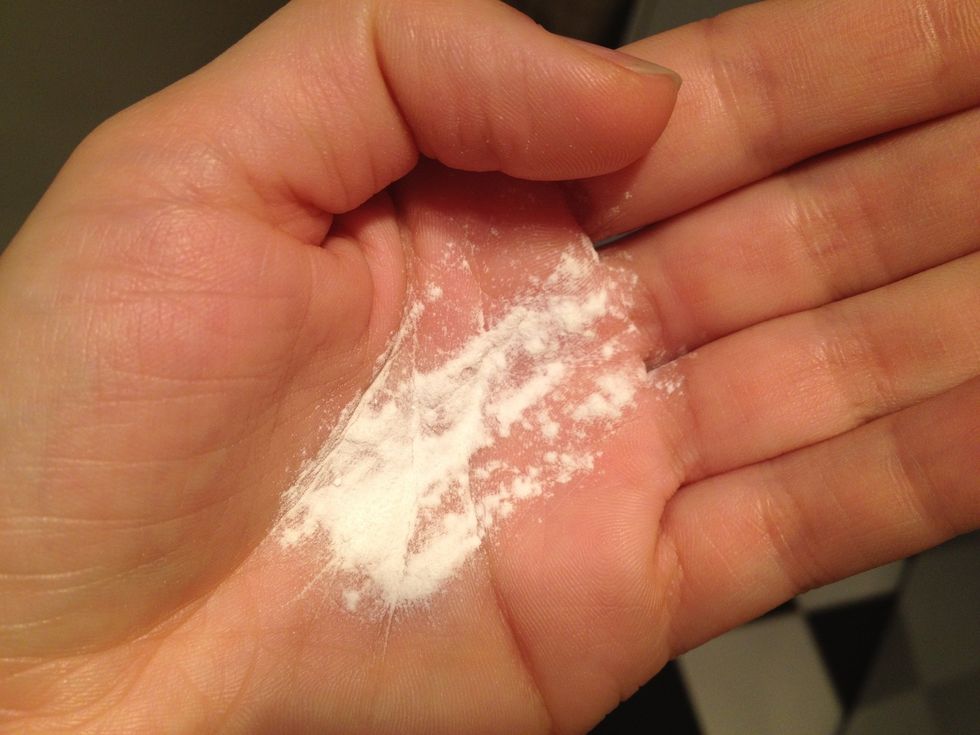 Dry shampoo is a powder that you rub into your scalp to absorb excess sebum (oil). For some people it can extend the no of days they can go without washing their hair, saving time, water & shampoo!
Body powders serve a similar function in helping to control excess moisture on the body. They can also assist with preventing rashes and chafing. Body powders are traditionally made from talc.
Both Talc and Sodium Bicarbonate (baking soda) are minerals, or inorganic substances that come from the earth. But while talc has been attributed to an increased risk of cancer...
... Baking soda has actually been shown to possibly assist in fighting cancer! That's just how awesome this stuff is 😊
In the supplies I have given haven't listed amounts as the proportions and the specific ingredients could vary depending on what you want to achieve.
Cornflour and tapioca starch provide silkiness. Rice starch and bi-carb soda are more coarse and absorbent. Experiment to find what works for your specific purposes.
First, work out how you will store your powder. I'm reusing a small shaker bottle. See my guide "How to clean & disinfect without harsh detergents" on how I prepared it for re-use!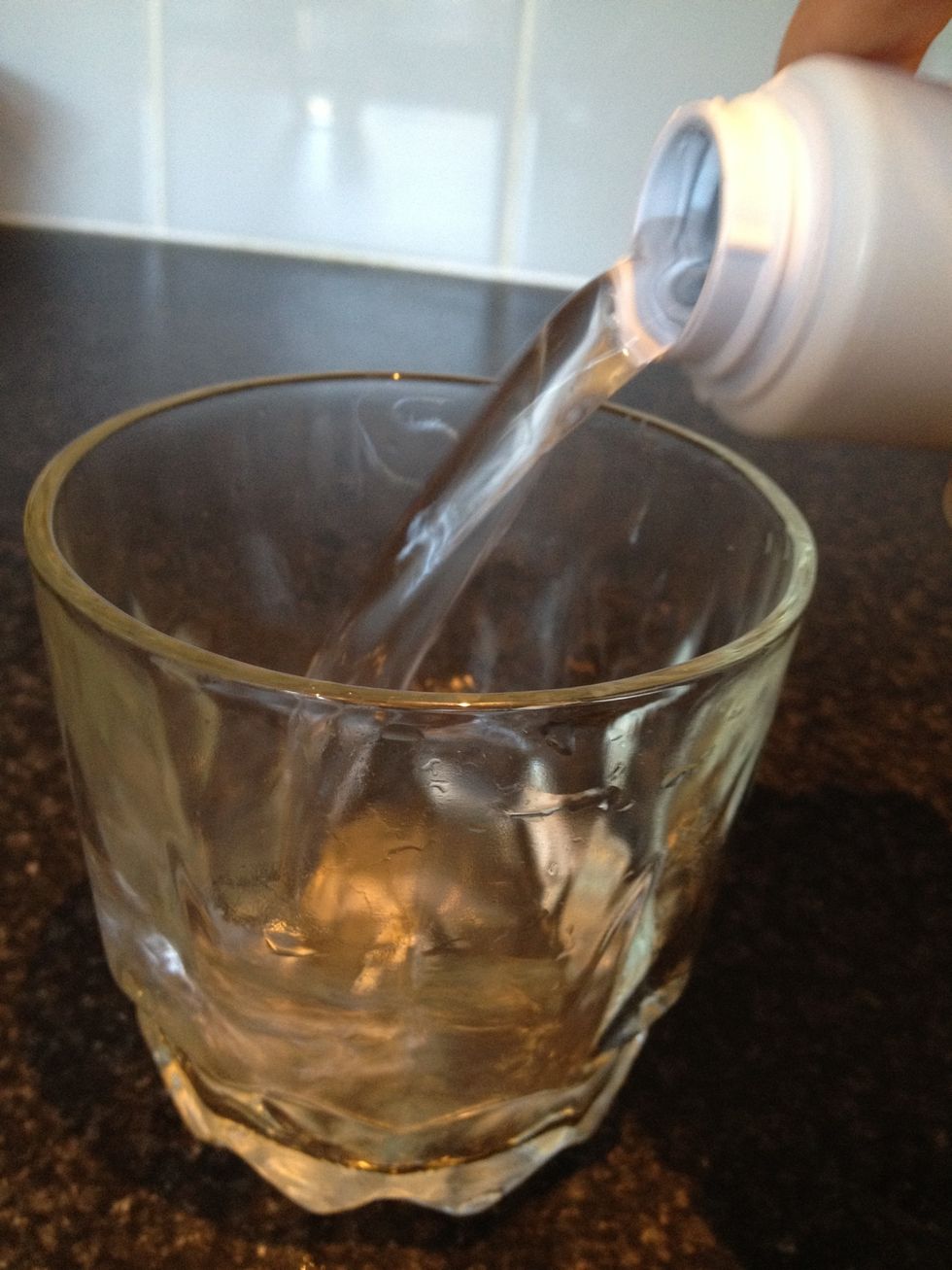 Work out the capacity of your bottle. I previously filled mine with water and poured it into a small glass, taking note of the point on the glass that the water came too (this is optional).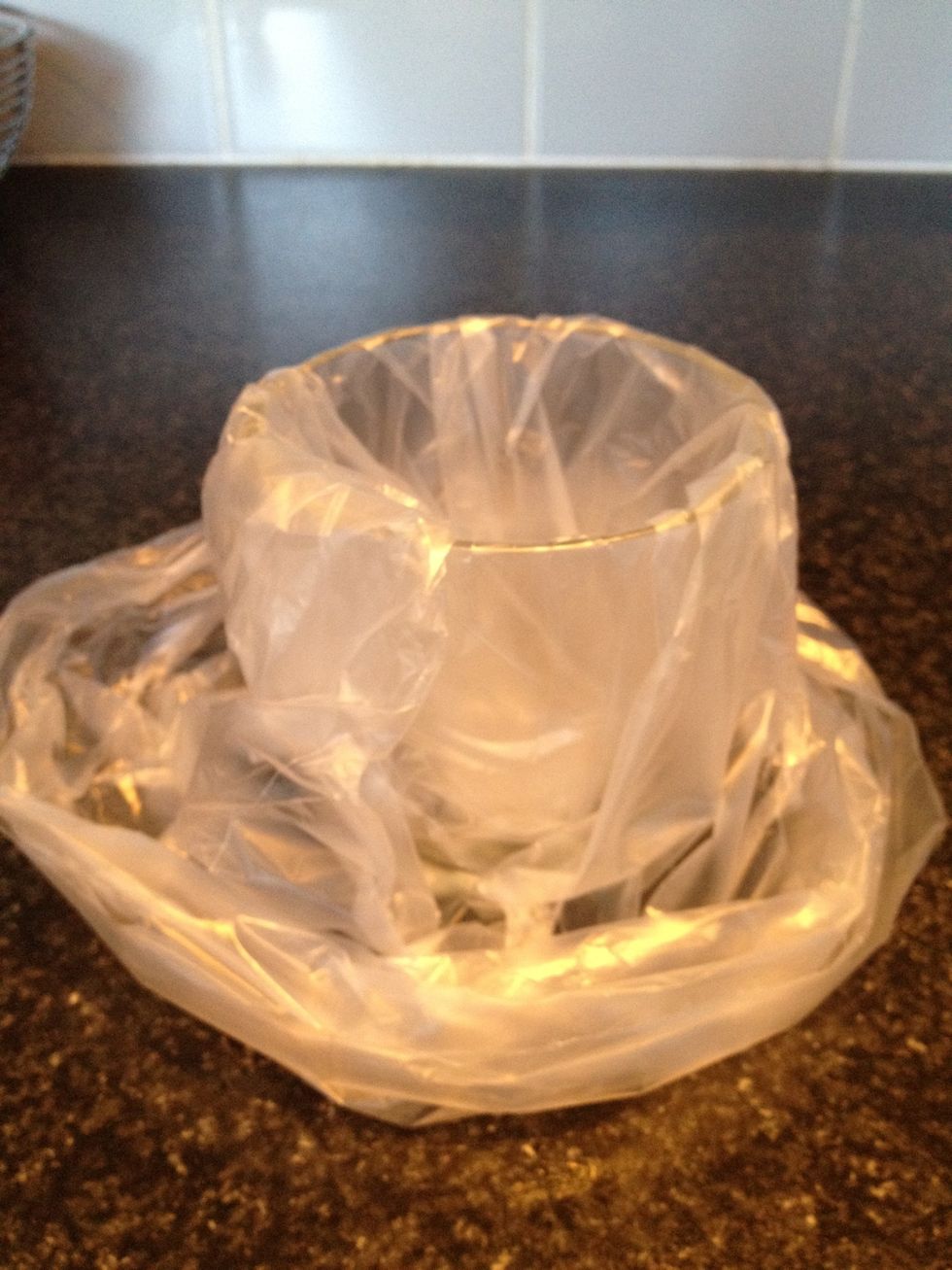 I put a clean, medium sized freezer bag in the glass. This is going to make it easier for me to thoroughly mix the dry ingredients and pour them into my small bottle. Again, optional.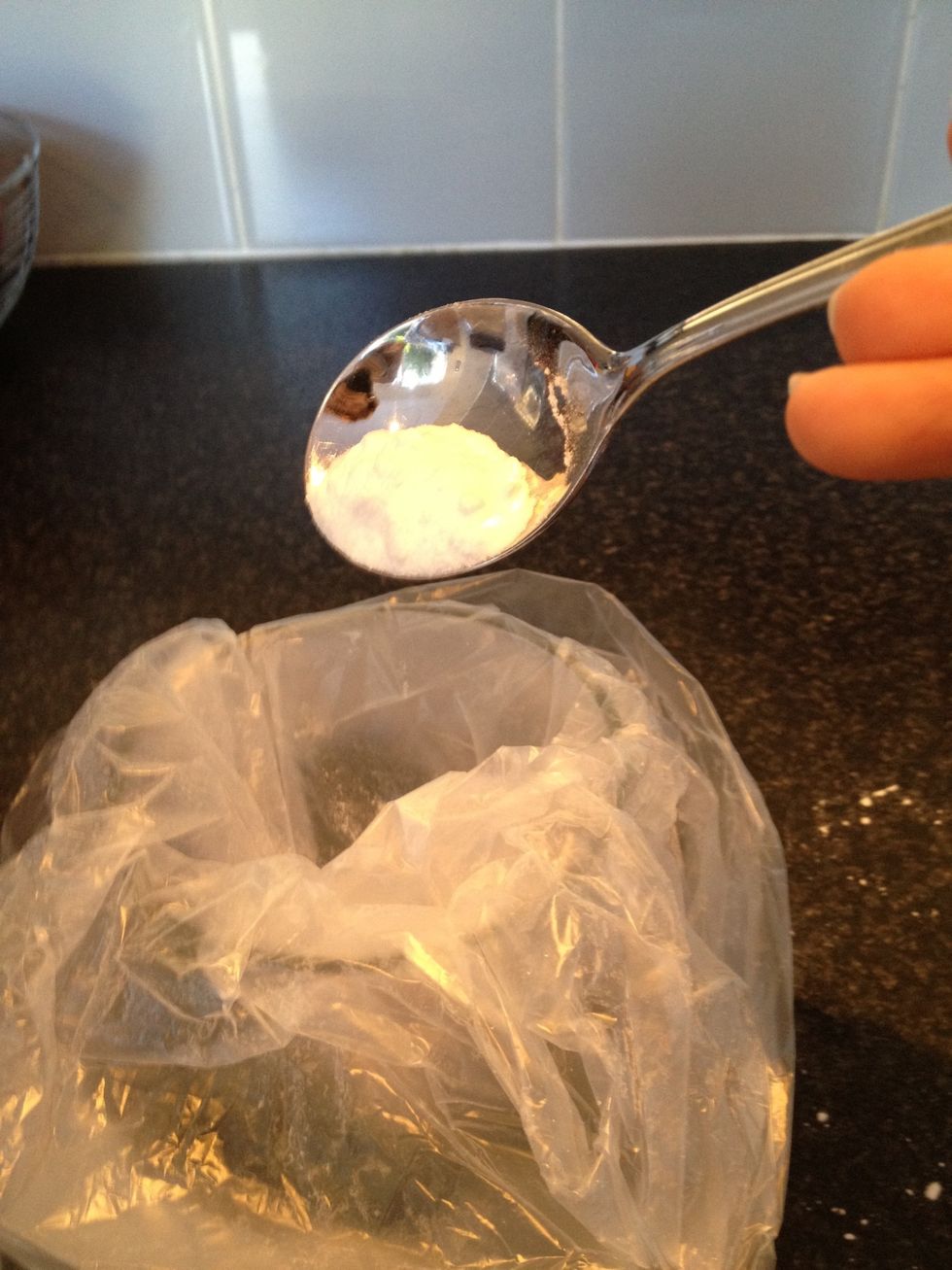 I use a tablespoon to roughly measure each ingredient. For the dry shampoo I am using 1 tbsp each of cornflour and tapioca starch, 2 tbsp of rice starch and baking soda, and...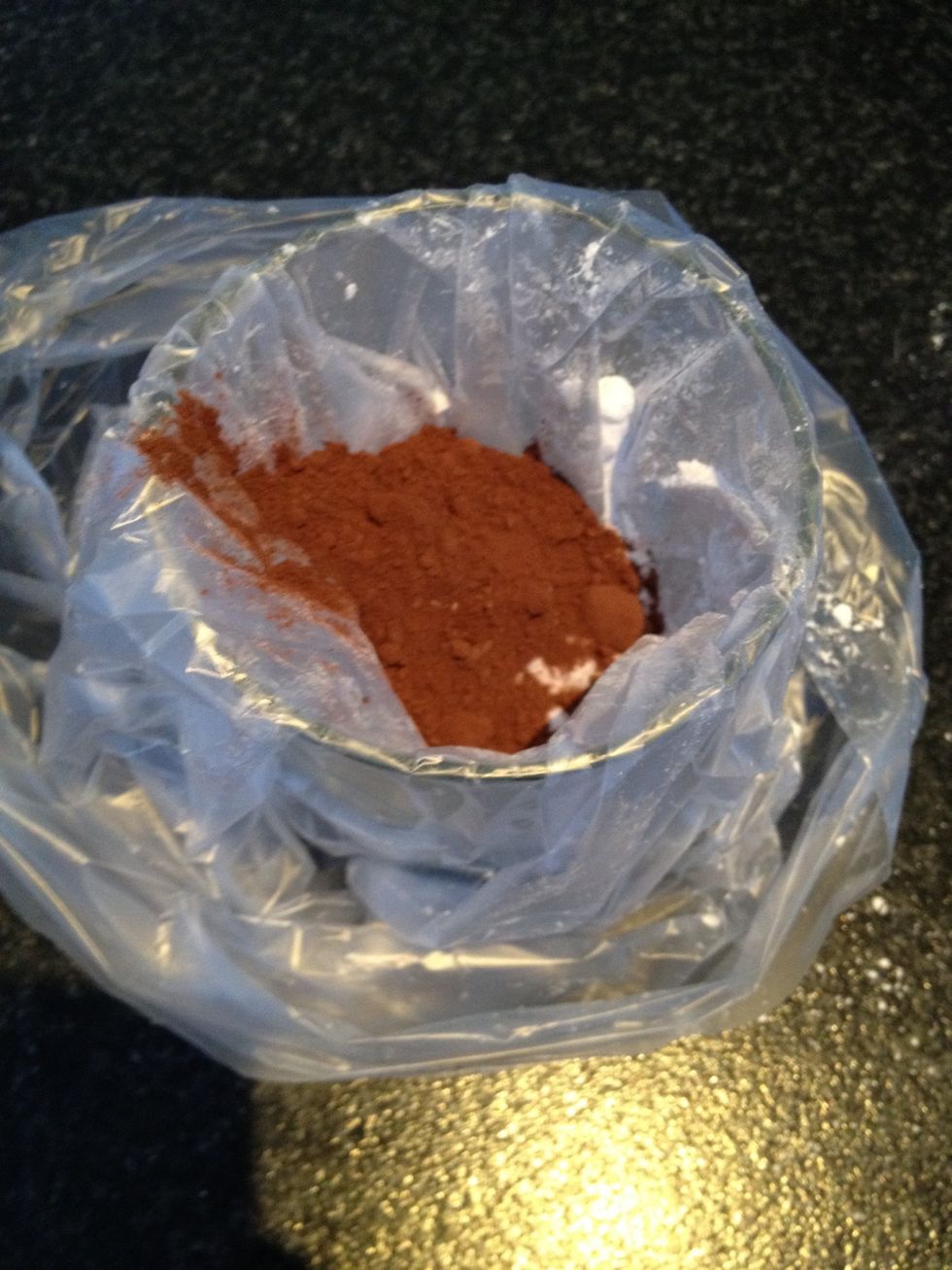 A tbsp of pure cocoa powder! The cocoa will make the powder less white so it doesn't show around the hairline, since my hair is brown. Make sure your cocoa doesn't contain sugar or other ingredients!
If you'd like to incorporate a soft, natural fragrance, you can add crushed or torn flower petals or herbs at this point🌸. Try rose petals, lavender flowers or rosemary leaves.🍂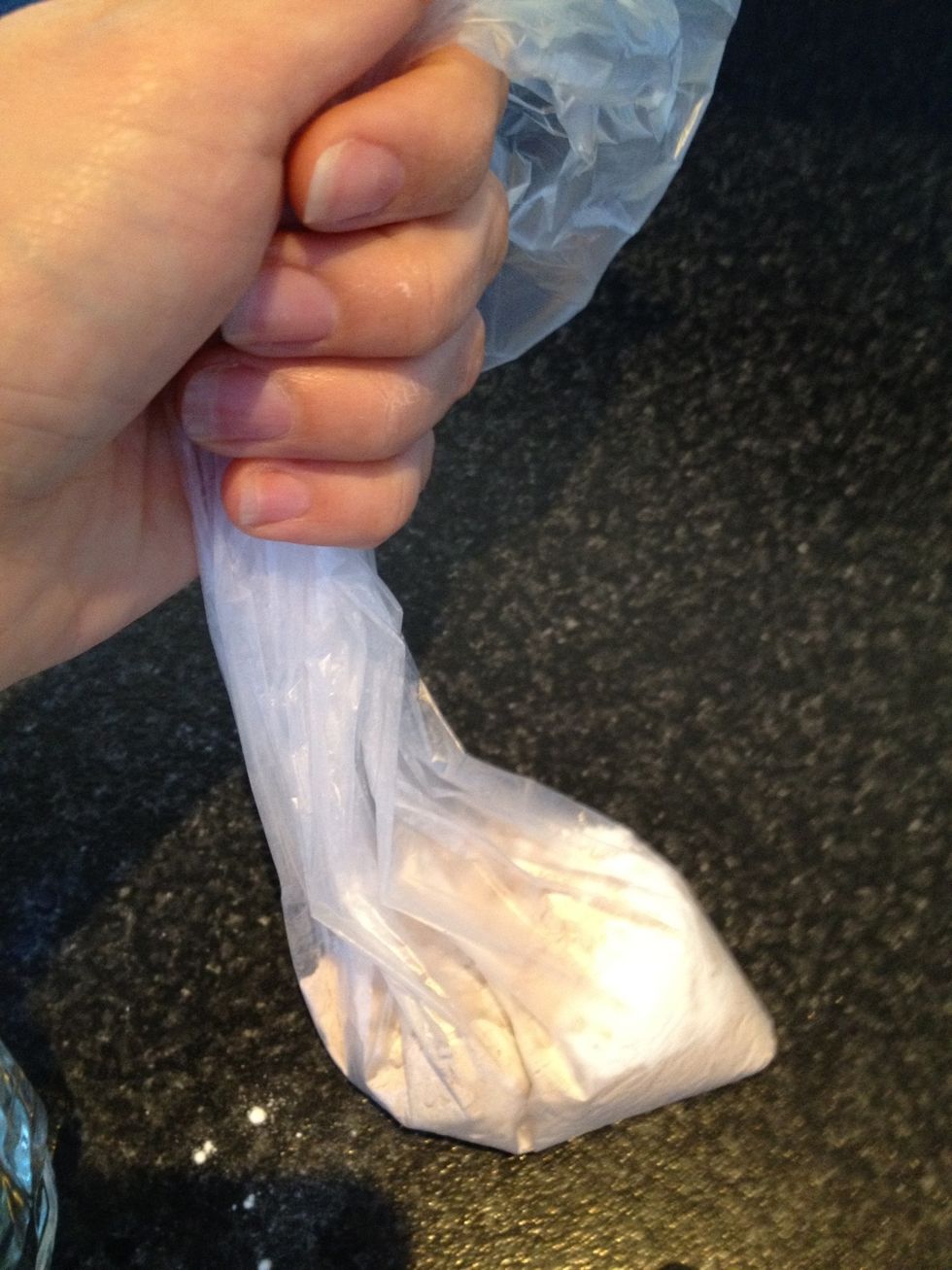 Now gently squeeze the air out of the bag and tie it near the top.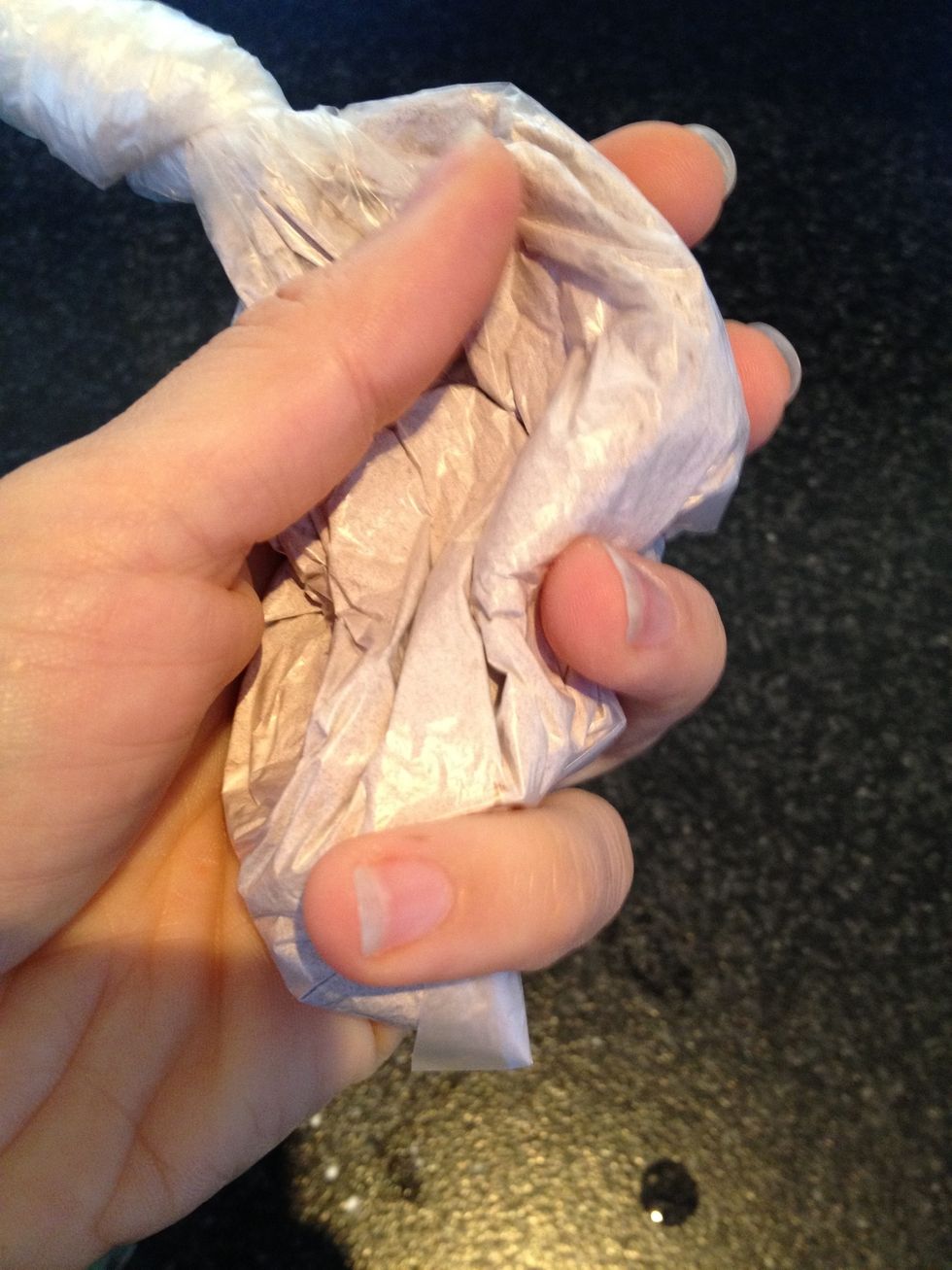 Gently squish it around to incorporate all the powders. Seek out lumps and crush them all!
Other options for fragrance: Place a drop of essential oil / three drops of floral water into your empty shaker bottle and swirl it around. Let dry before adding your powder to avoid clumping.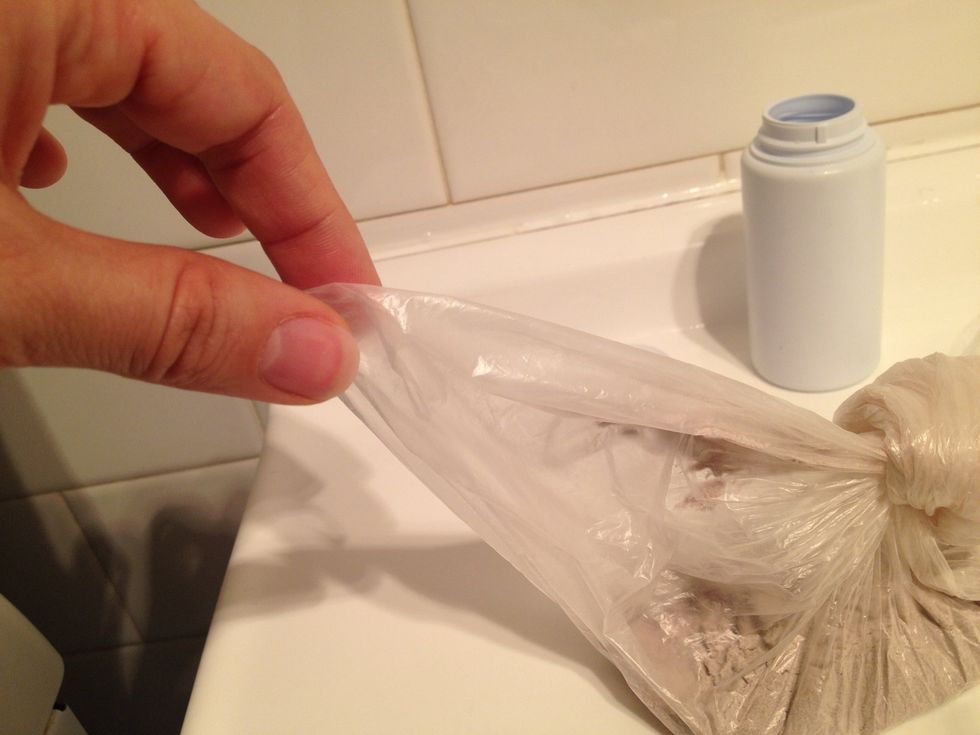 The fragrance from the cocoa will be enough for me! When ready, grab a bottom corner of the bag and shake the powder into the other corner.
Cut off the very tip of the empty corner and hold it carefully so the contents don't spill out.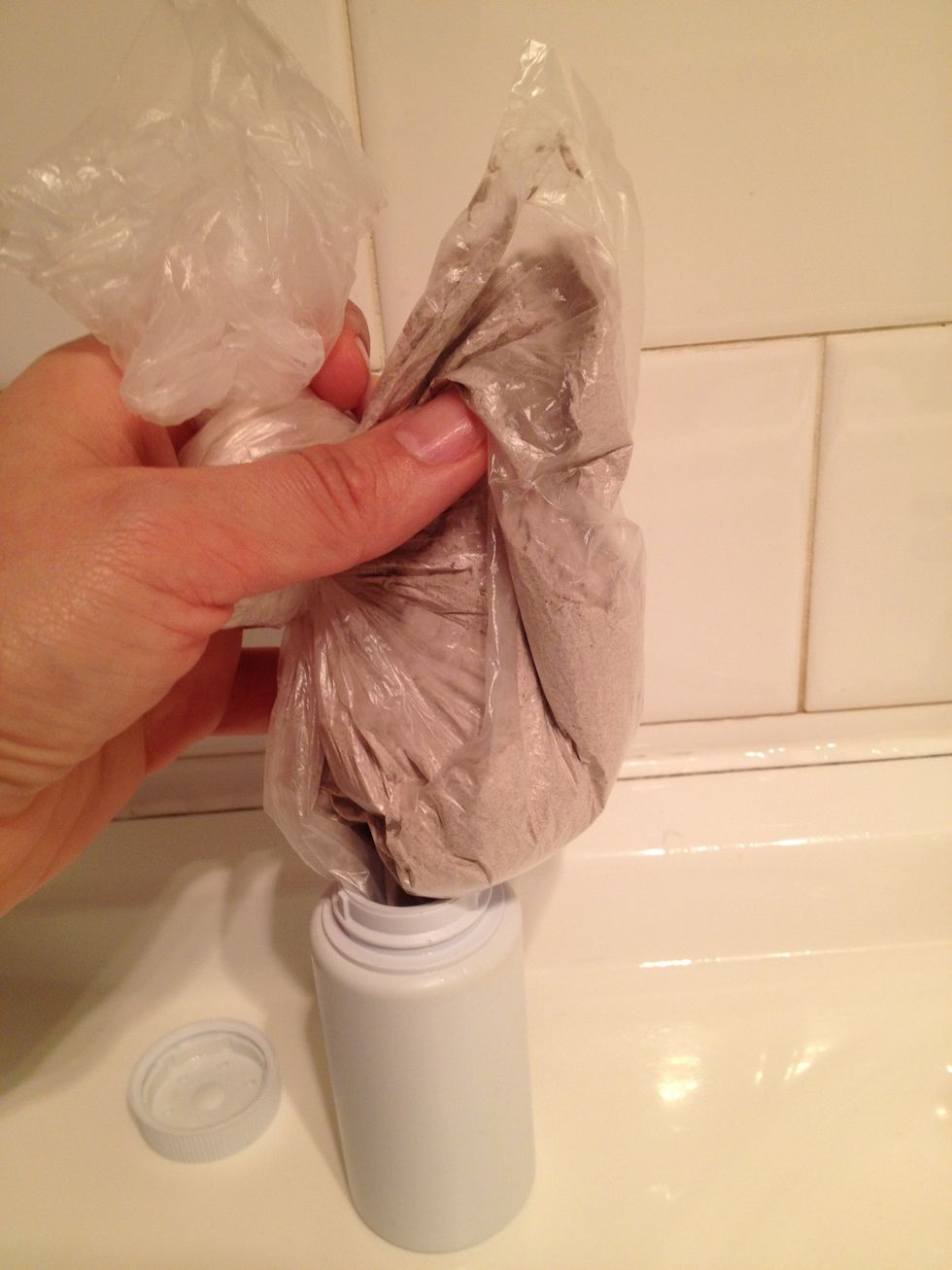 Place the cut corner in your shaker bottle and gently pour in the powder. Once it's all in, put the lid on and test it out. You only need a small amount, about half a teaspoon at a time.
You can also make baby powder (but go easy on the bi-carb soda and fragrance as these can irritate sensitive skin). Don't use cocoa in anything other than dry shampoo as it can stain your clothes.
Let me know if you have alternatives for ingredients or fragrances!
Sodium bicarbonate (baking soda)
Cornflour (100% corn, not wheat)
Rice starch
Tapioca starch
Optional: Cocoa powder
Optional: essential oil
Optional: petals or herbs
Shaker bottle
Au Natural
Transylvanian born, Aussie bred. I'm a big believer in keeping things as close as possible to their natural state ☺