There are so many variance to make nasi goreng (fried rice). Here I'm sharing the traditional nasi goreng kampoeng Jakarta
31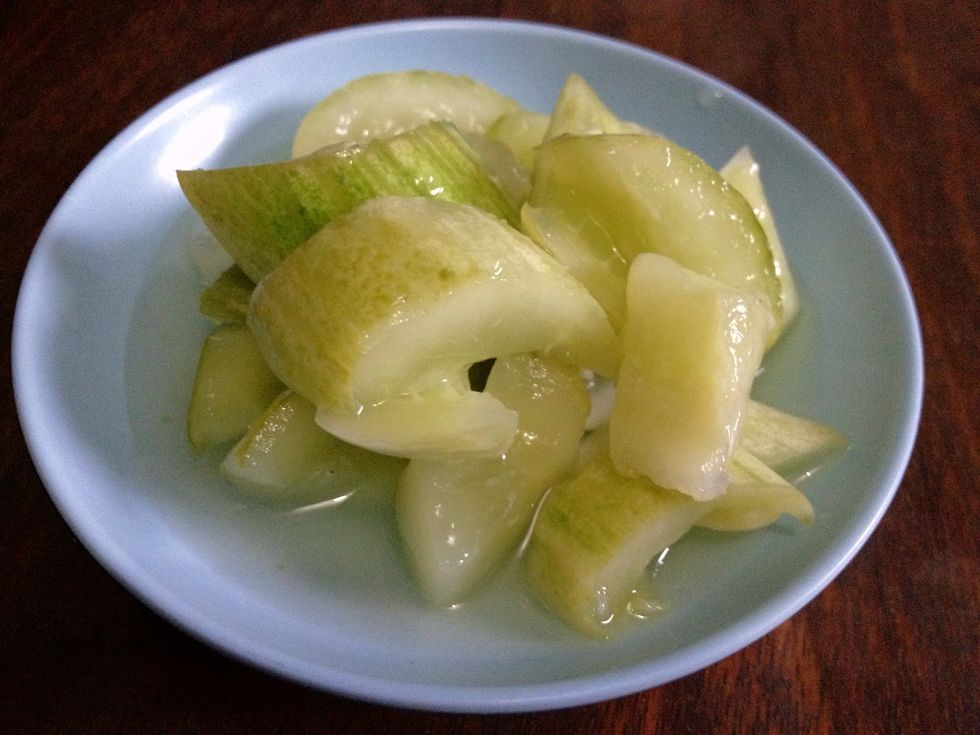 Prepare your cucumber pickled; 1 cucumber (dismiss the seeds), 1 tsp of white vinegar and 1 tsp ot sugar. Pickles are best if ut is made a day before but spontaneous pickles is Ok :)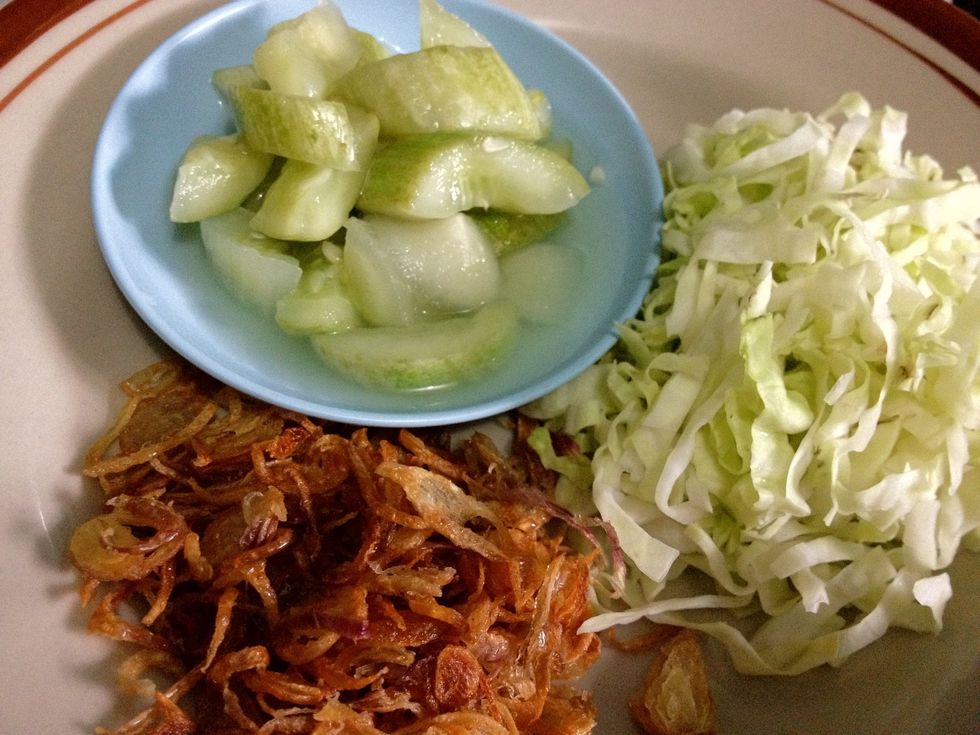 These are the condiment. Cucumber pickles, thinly sliced your cabbage. For the fried shallots, thinly sliced 4 shallots and fry it in a hot oil for 1-2 minutes. This will result crispy ones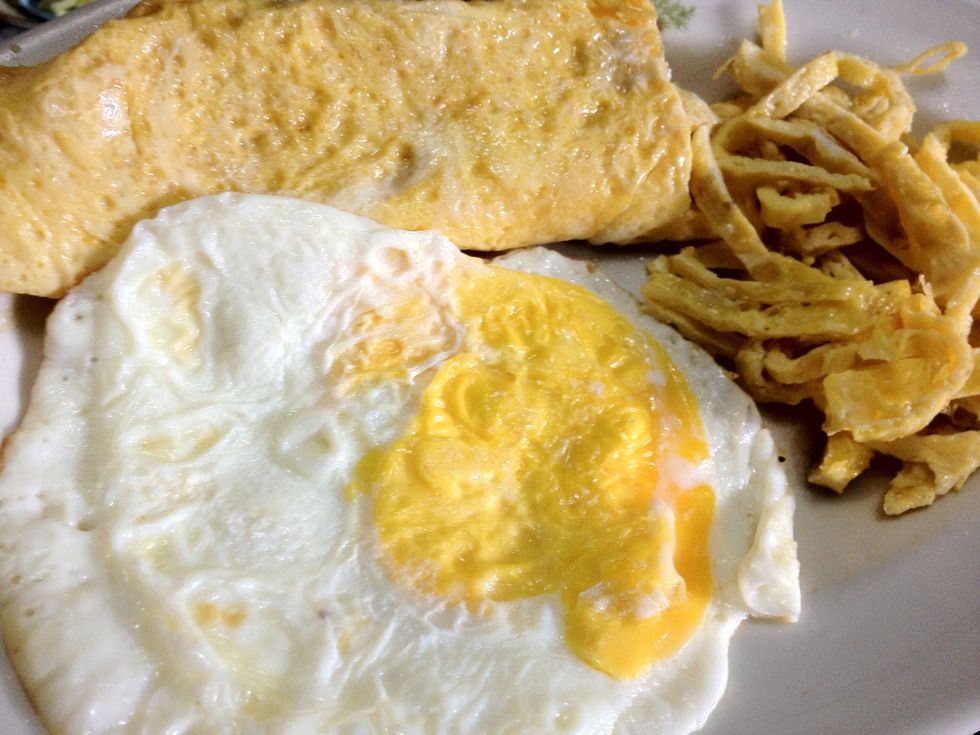 There is no ground rule for the egg but we mostly prepare the egg by frying it though the final result may vary; omelette, curly fried egg or just a simple and humble fried egg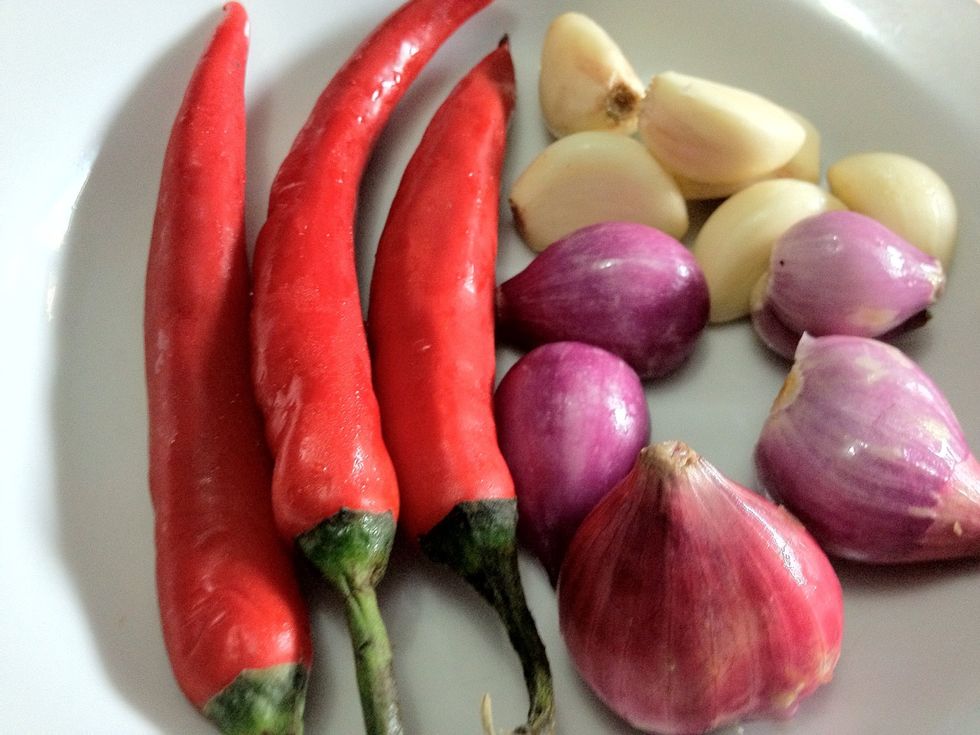 Yups these are the core ingredients :) simply add the chilis if you like your nasi goreng more spicy.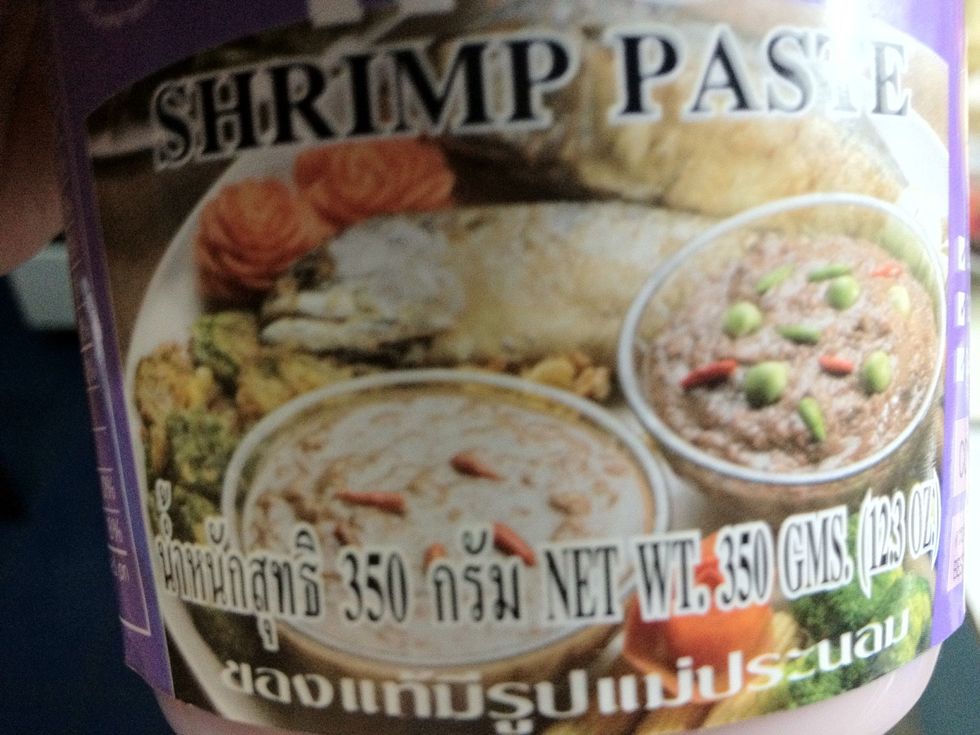 And this is the secret weapon: shrimp paste! I use Thai shrimp paste coz I dont need to grill it before use. If you happen to have Indonesian shrimp paste, best result is grill it before use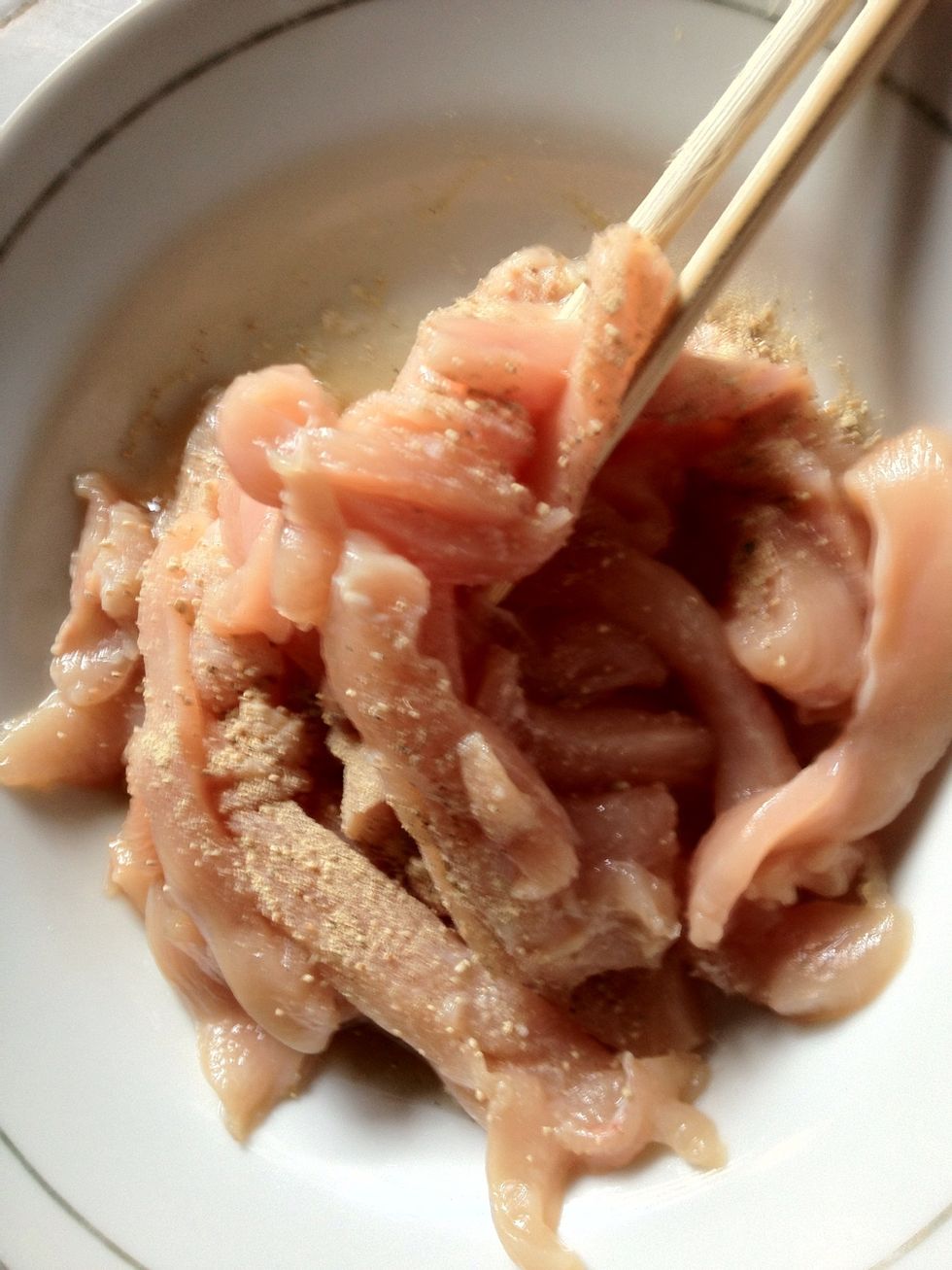 Marinated your chicken fillet with salt and pepper, fish sauce and lemon juice. Marinate the chicken approx. for 3-5 mnts
Pan-fried your chicken until the color changed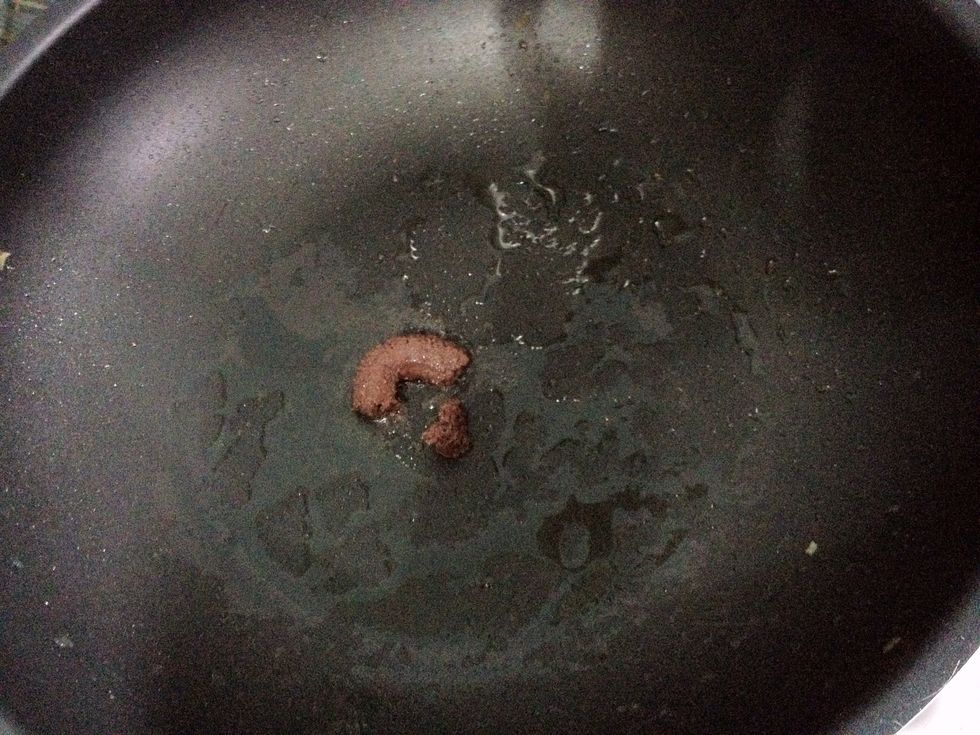 Pan-fried your shrimp paste in a hot oil. Fry until fragrant (shrimpy and fishy smell I must say haha)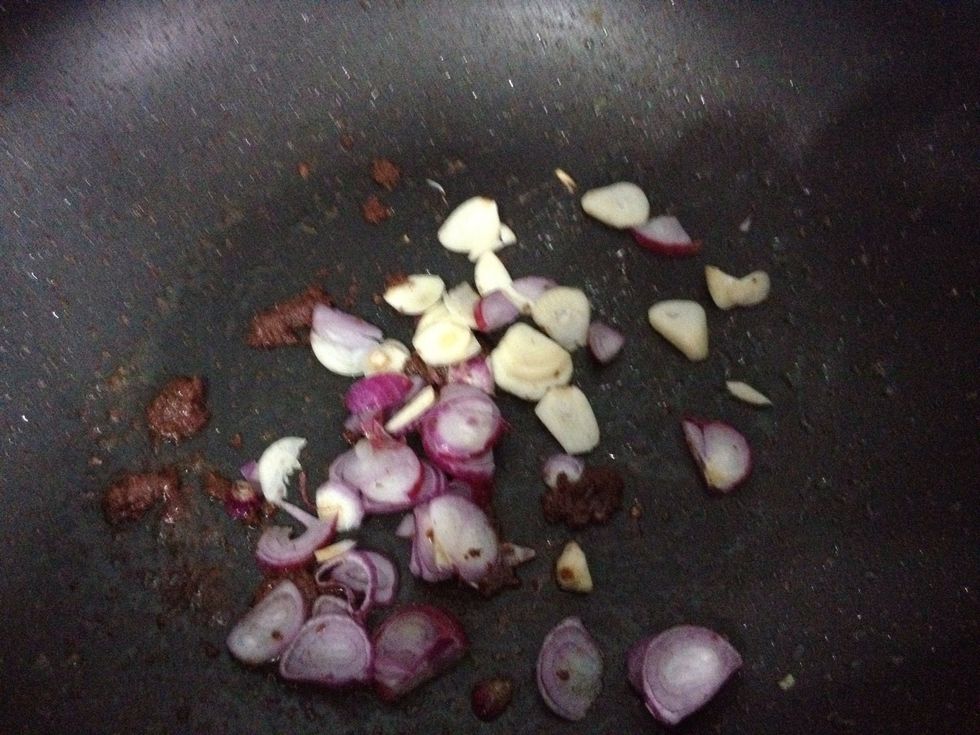 Add in the garlics ad shallots. Fry for 1 minute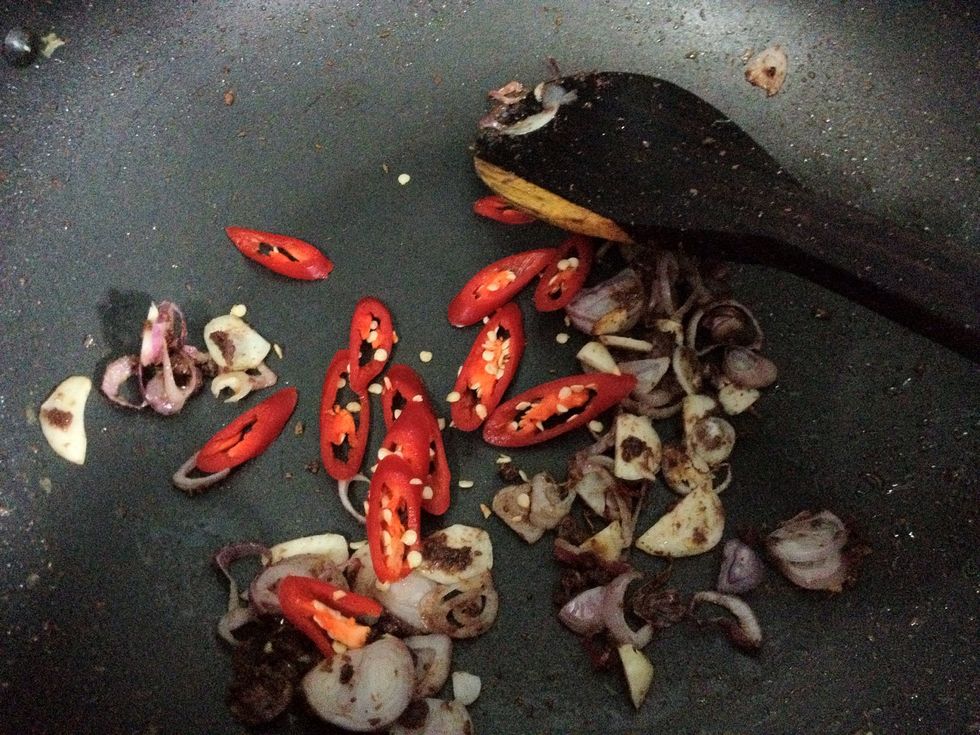 Add in your sliced chilis. Fry for 1-2 minutes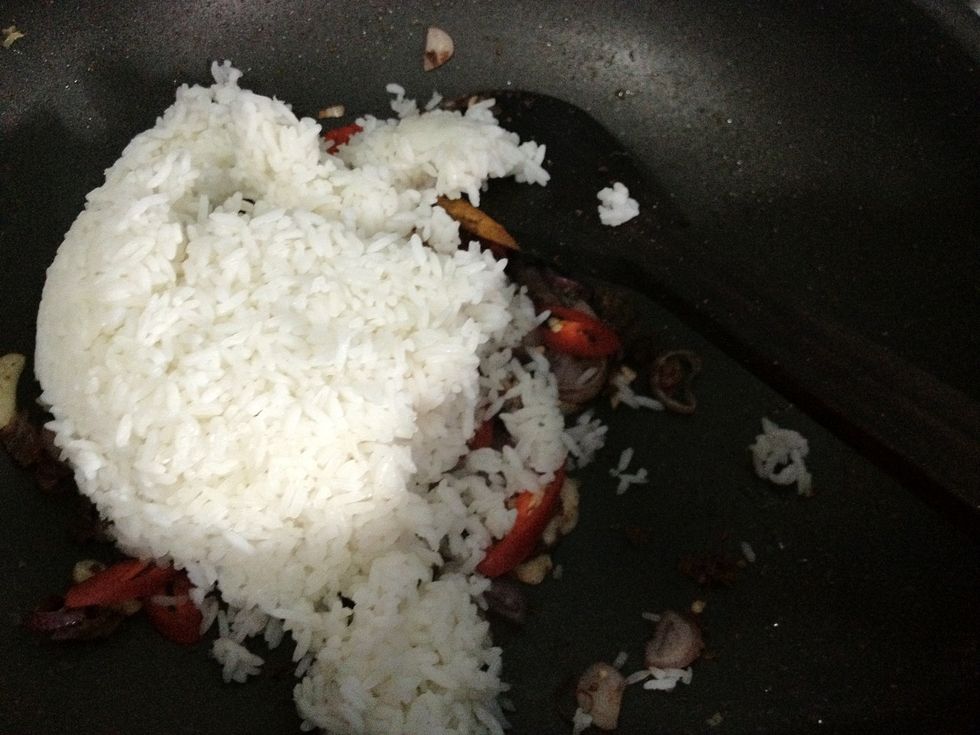 Add in the nasi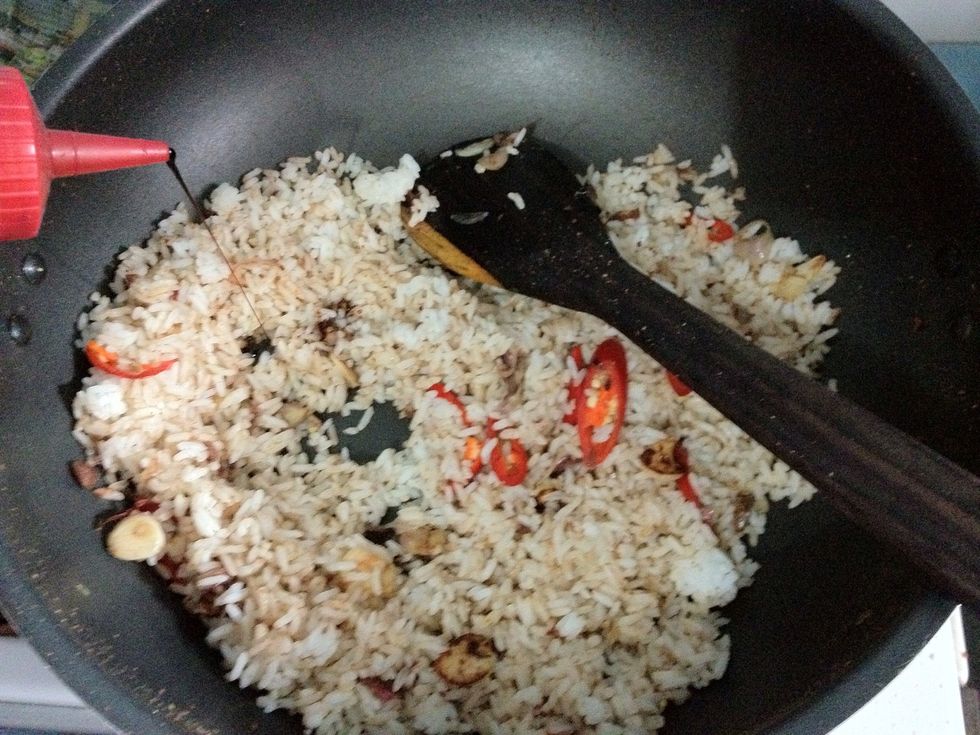 Mix it up. Taste test. Add in salt and pepper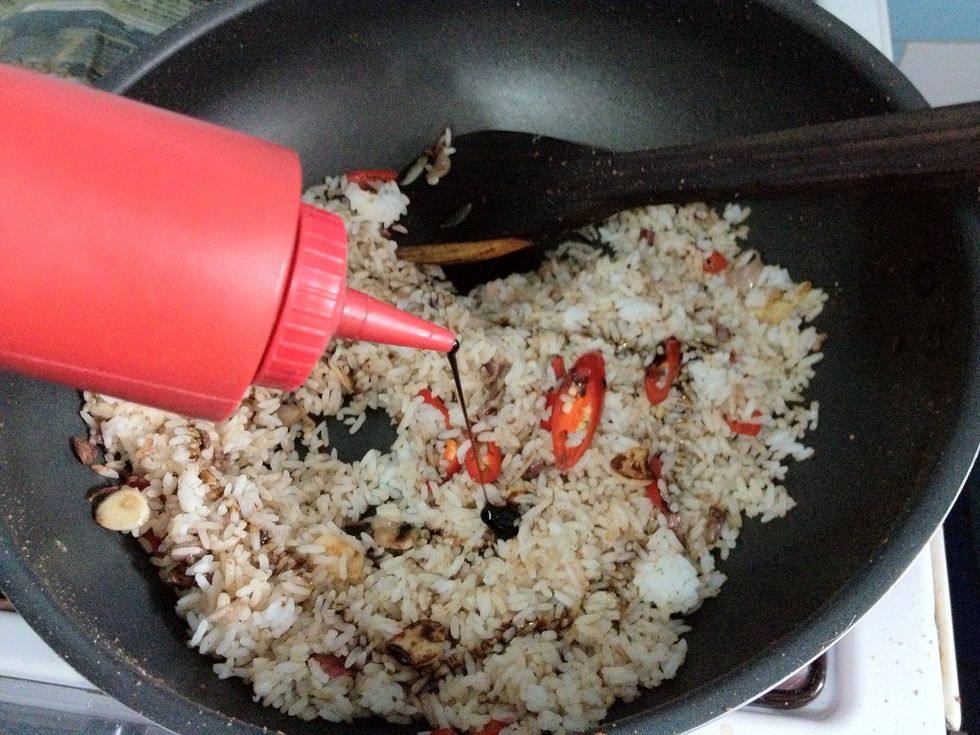 Add in little bit of dark soy sauce (sweet soy sauce) to give it more color. Not too much coz this is not a sweet fried rice. Maintain the balance of flavor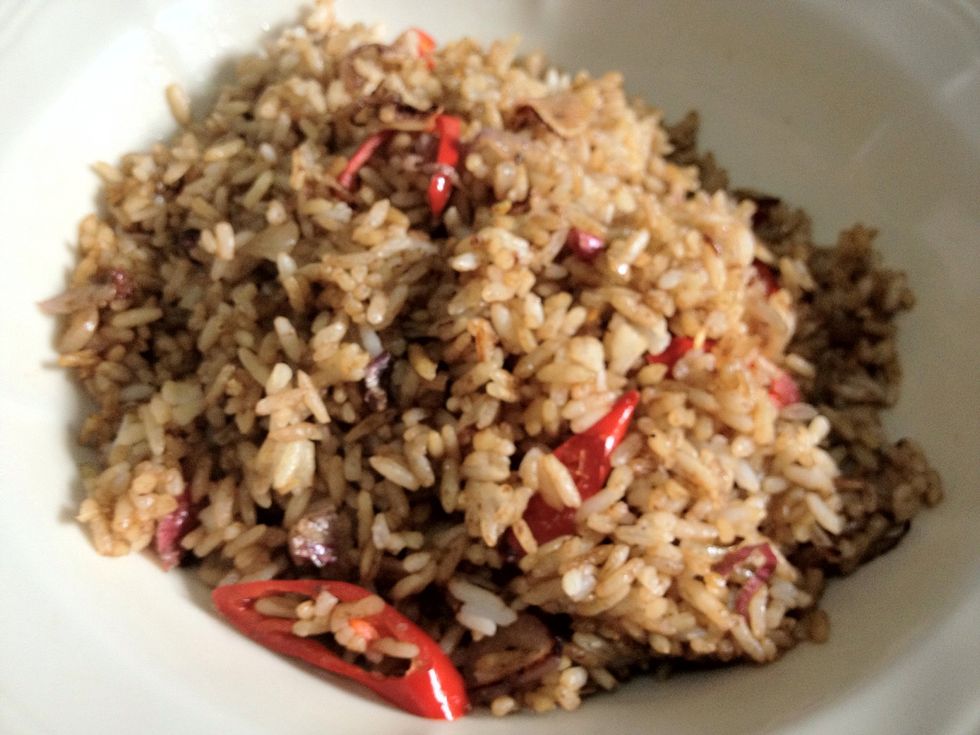 The nasi goreng! Put in a prepared bowl. What about the chicken? The chicken can be cook together with the rice or add in as topping. However, I prefer to cook the chicken together with the nasi.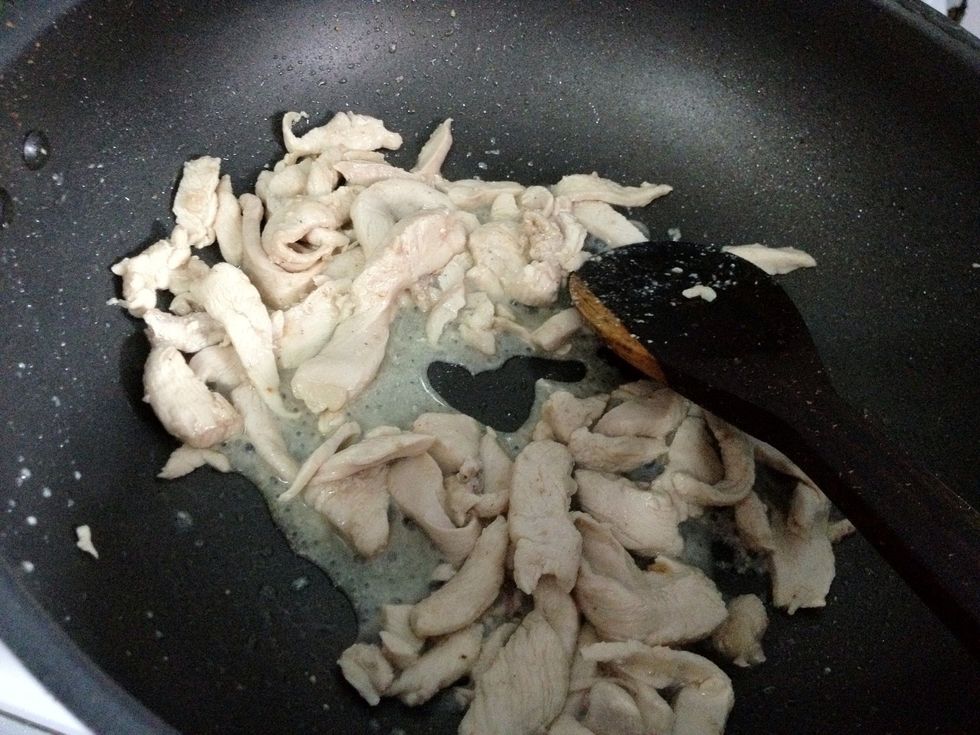 Put the chicken back to the pan and fry it for about 2 minutes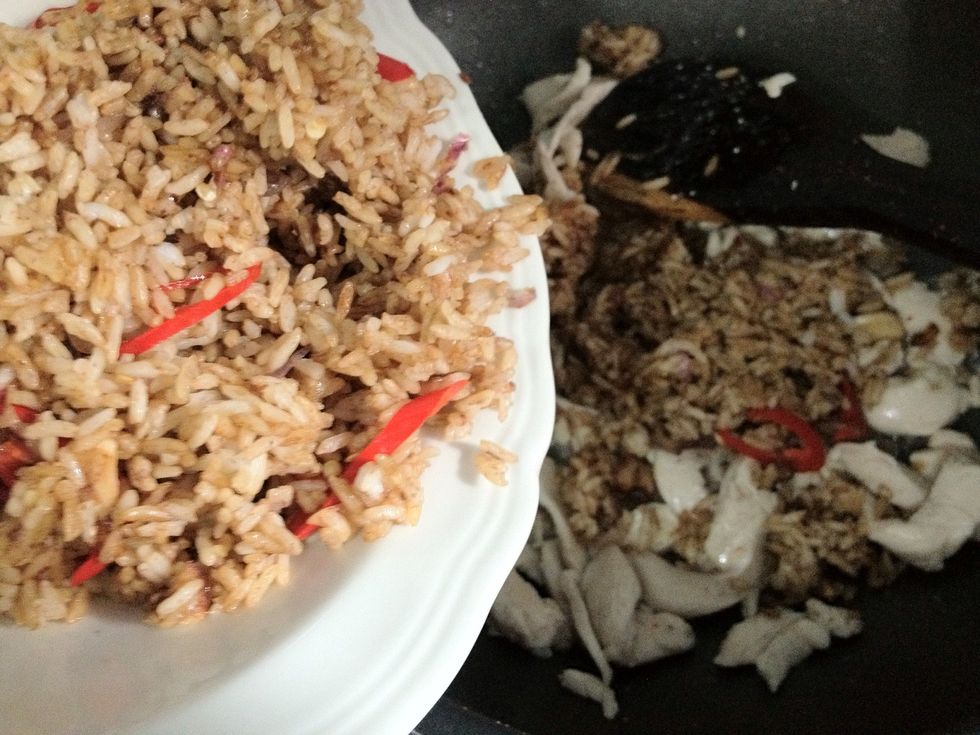 Add in the nasi goreng. Cook until all of the conponents are incorporated. Final taste test. Set asise when ready
Topped the nasi goreng with fried shallots, accompanied by the humble fried egg, cucumber pickles, sliced cabbage and prawn crackers. Have fun and enjoy! :)
3.0c cooked rice
2.0cm shrimp paste
7.0 shallots
3.0 cloves of garlic
1.0tsp lemon juice for marinating
1.0tsp fish sauce
2.0 eggs
cucumber
white vinegar for pickling
sugar for pickling
salt and pepper
1.0c thinly sliced cabbage
200.0g chicken fillet
Putri Lah
a foodperiment and a foodventorous, an Orca lover and a simple person who enjoys cozy places, good music and good books.